10 Items Trader Joe's Discontinued This Year
From chips and dips to frozen foods, we said a lot of goodbyes this year.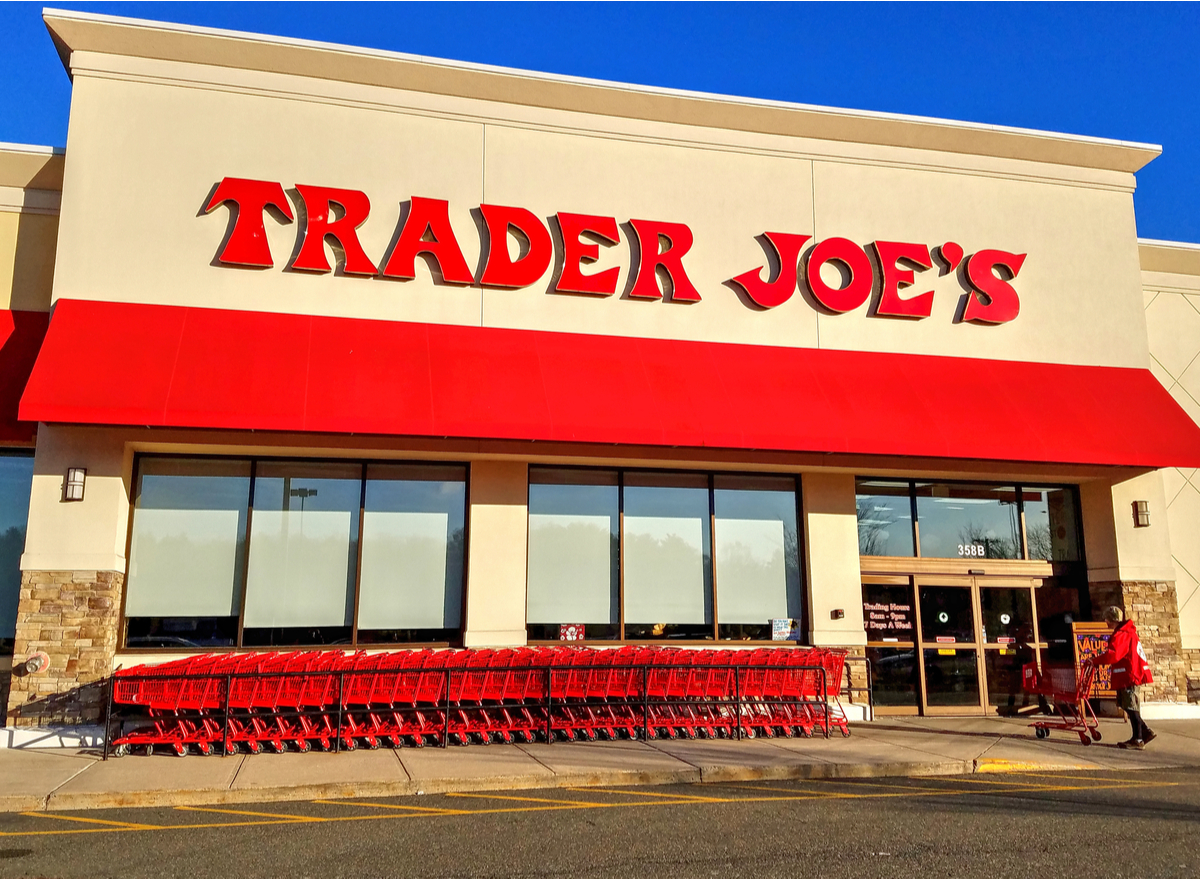 From Cookie Butter to Everything but the Bagel Seasoning, Trader Joe's products have drawn in an incredibly strong following from customers. And while it seems like the beloved grocery chain releases a new item every time you visit the store, that also means, for the sake of store space, that some products need to go—even fan-favorites.
This year was chock-full of product releases and discontinuations, many of which happened rather quietly. But shoppers weren't left in the dark, thanks to updates from the Instagram account @traderjoestobediscontinued.
So, let's take a trip down memory lane and revisit what no longer lives on the store's shelves. Here are 10 discontinued Trader Joe's items from 2021.
Chocolate Chip Sandwich Cookies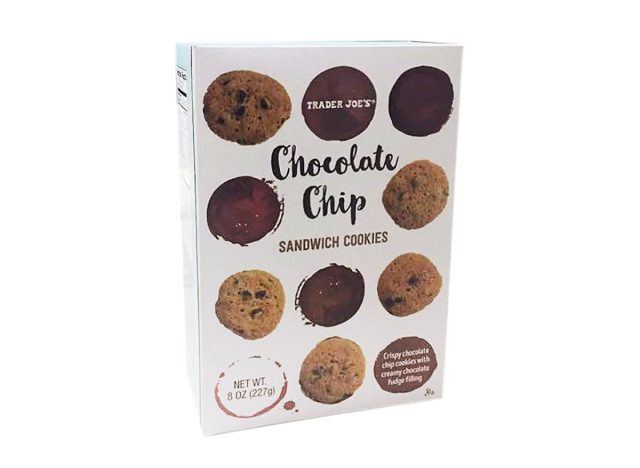 These crispy chocolate-filled sandwich cookies were discontinued in June, and many Trader Joe's fans were disappointed by the news, to say the least. One shopper commented on @traderjoestobediscontinued's Instagram announcement, "NO!!!!!!! These are an ADDICTION 😭😭😭😭," while another user, who "tried [the cookies] based on the responses to the post," added, "… now I regret I even tried them because they are amazinggggg and soon they'll all be gone."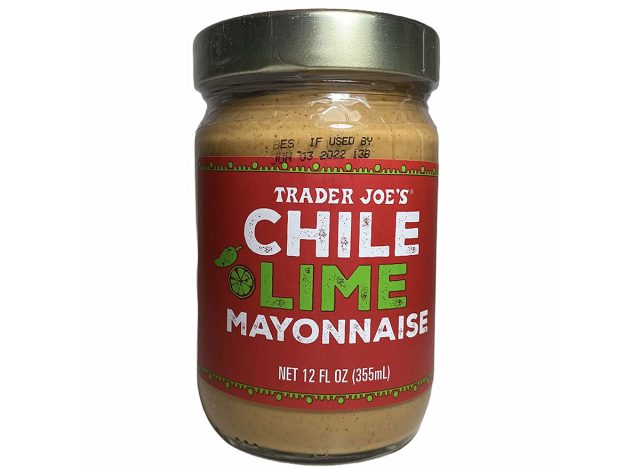 It's fair to say that Trader Joe's chili lime seasoning is quite the crowd-pleaser, but the flavored mayonnaise wasn't enough to hold its own. Made with lime juice concentrate, ancho chili pepper powder, and chipotle pepper powder, this Mexican-inspired condiment may not be on the grocery store shelves anymore, but you can still snag a jar on Amazon for $12.45.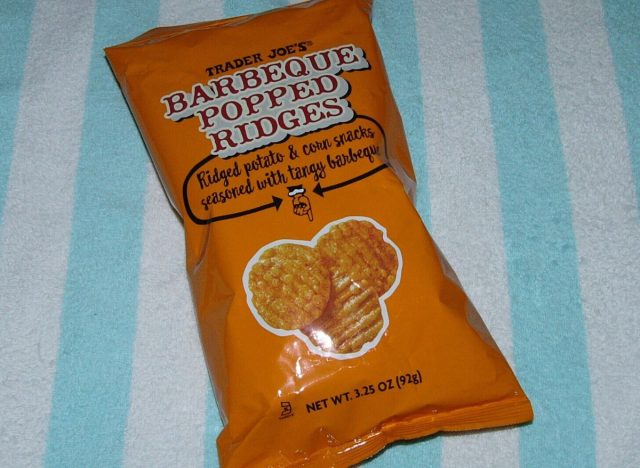 On Dec. 2, @traderjoestobediscontinued announced that the Barbeque Popped Ridges will be discontinued soon. The announcement caused an uproar from fans. @traderjoescravings commented on the post, "Nooo!! I have a bag on my kitchen counter right now. They're good! 😋."
Another commenter emphasized taking action by writing, "If enough people generate interest and contact Trader Joe's, maybe MAYBE they might return them if is by popular demand. I love these and will be sending out emails."
Like the Chili Lime Mayonnaise, the BBQ-flavored snack is being sold elsewhere on the internet—so you can purchase a bag on eBay for $6.88.
Broccoli & Kale Pizza Crust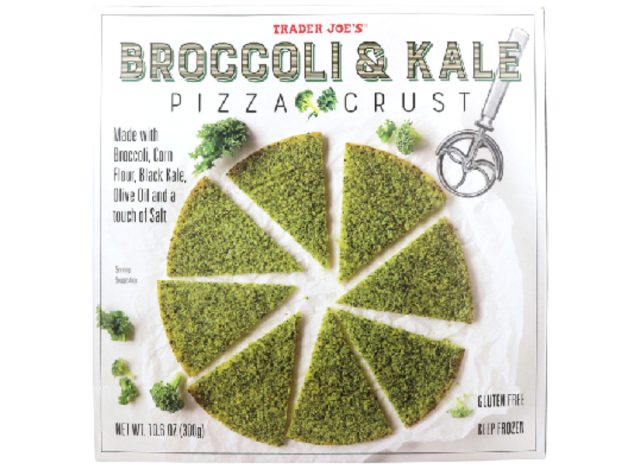 Released in 2019, Trader Joe's broccoli and kale pizza crust was a gluten-free, veggie-packed canvas for pizza toppings—and is no longer in TJ's freezer section.
It also didn't have the greatest appeal among many consumers. Instagram account @traderjoesobsessed, who has more than 540,000 followers, wrote on @traderjoestobediscontinued's post, "Ok I'm not mad about this 😂," while another user commented, "Not going to lie…thank GOD."
Lengendary Nut and Berry Mix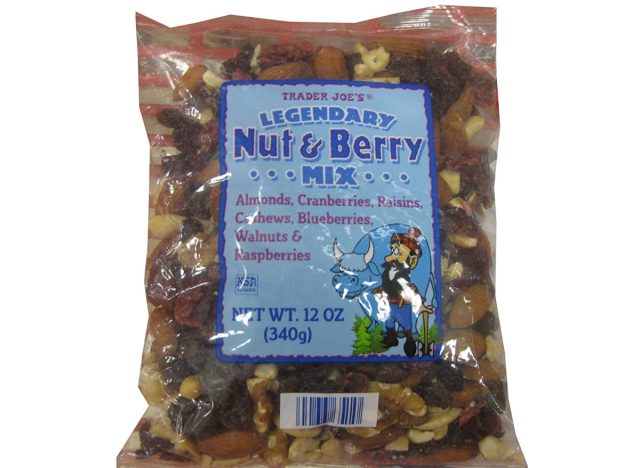 As of July, the Legendary Nut and Berry Mix has been living up to its name: it's now just a legend. The mix included almonds, cranberries, raisins, cashews, blueberries, walnuts, and raspberries. If you're missing this product, have no fear, as Trader Joes' expansive selection of trail mix options isn't going anywhere anytime soon.
Organic Buffalo Style Hummus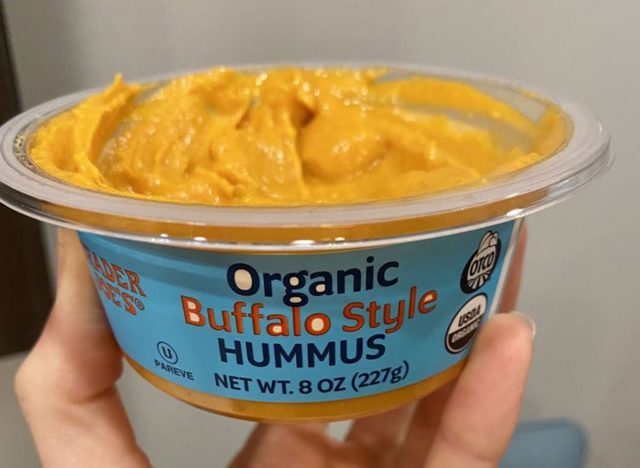 Another 2019 product bit the dust this year. This hot sauce-infused hummus didn't last very long, and its farewell is met with mixed reactions.6254a4d1642c605c54bf1cab17d50f1e
In a 2019 review by The Kitchn, Elizabeth Sherman had overall positive things to say about the dip, dubbing it "snack heaven." However, she noted that it had a "slightly unsatisfying texture," as it was "a bit watery and thin."
An Instagram user echoed a similar sentiment about the hummus' consistency on @traderjoestobediscontinued's October post, writing, "I thought it was watery and the smell was off putting to me. I didn't think it had much Buffalo flavor either…"
Soy & Flaxseed Tortilla Chips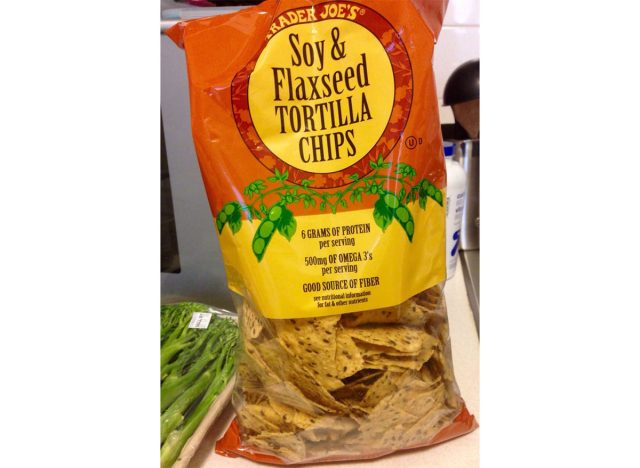 These high-fiber, protein-packed tortilla chips got the boot over the summer—and shoppers had mixed responses. One Instagram user wrote, "WHY. These were so good with pepita salsa☹️," while others weren't too broken up about the news. Another person commented, "Wish they would have discontinued these when I was a kid so my mom would have bought us normal freakin tortilla chips that don't taste like an ashtray."
Typically paired with vegetables or crackers, this Blue and Cheddar Pub Cheese got the ax in October. While the plain pub cheese is a crowd favorite for those in this Reddit thread, Reddit user @SimplyBohemian, who started the thread when the cheese spread was still available, noted, "I think the flavors mix really well! Much more blue initially and finishes stronger on the cheddar."
And Trader Joe's fans weren't too thrilled to hear that this cheese was exiting the store, with one person saying, "OKAY NOW IT'S PERSONAL," and another commenting "Love this cheese!!!❤️❤️❤️ Why?"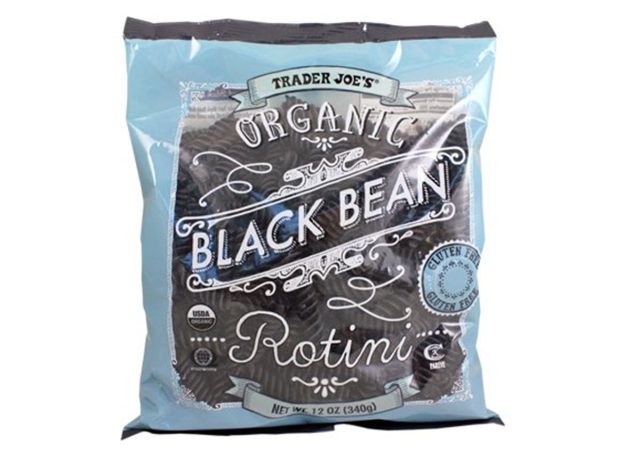 This low-carb, protein-packed, gluten-free pasta alternative made with only black bean flour was discontinued last spring. In spite of this, another one-ingredient pasta reigns supreme in the grocery store's pasta category: Hearts of Palm Pasta—which was recently named one of the healthiest new Trader Joe's products.
Chicken and Mushroom Pelmeni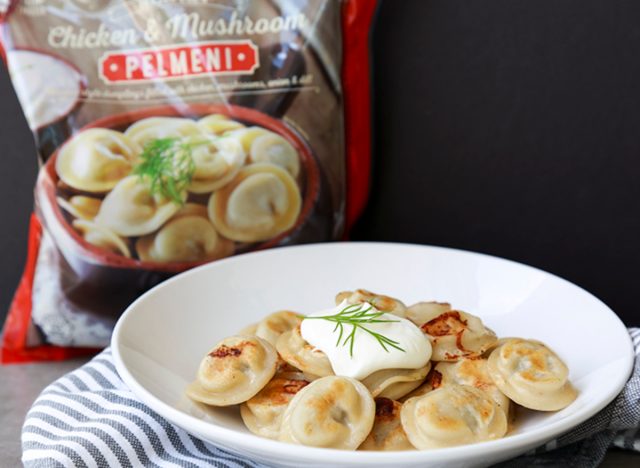 After much speculation in the spring over whether these Russian dumplings were getting discontinued, @traderjoestobediscontinued finally confirmed the news at the end of October—and people weren't happy. One person commented, "One of the only things my picky kid would eat quickly and without a fight! So devastated, does anyone else sell something similar!?" Luckily, we've compiled 15 Trader Joe's Frozen Food Recipes for those who need a new frozen food go-to.
For more Trader Joe's news, check out:
Trader Joe's Just Opened a Highly-Anticipated New Store in This Iconic Location
Brianna Ruback
Brianna is a staff writer at Eat This, Not That! She attended Ithaca College, where she graduated with a degree in Journalism and a minor in Communication Studies.
Read more about Brianna