Walmart Is Recalling These 5 Foods Right Now
Check your kitchen for these popular products that have been recalled this month.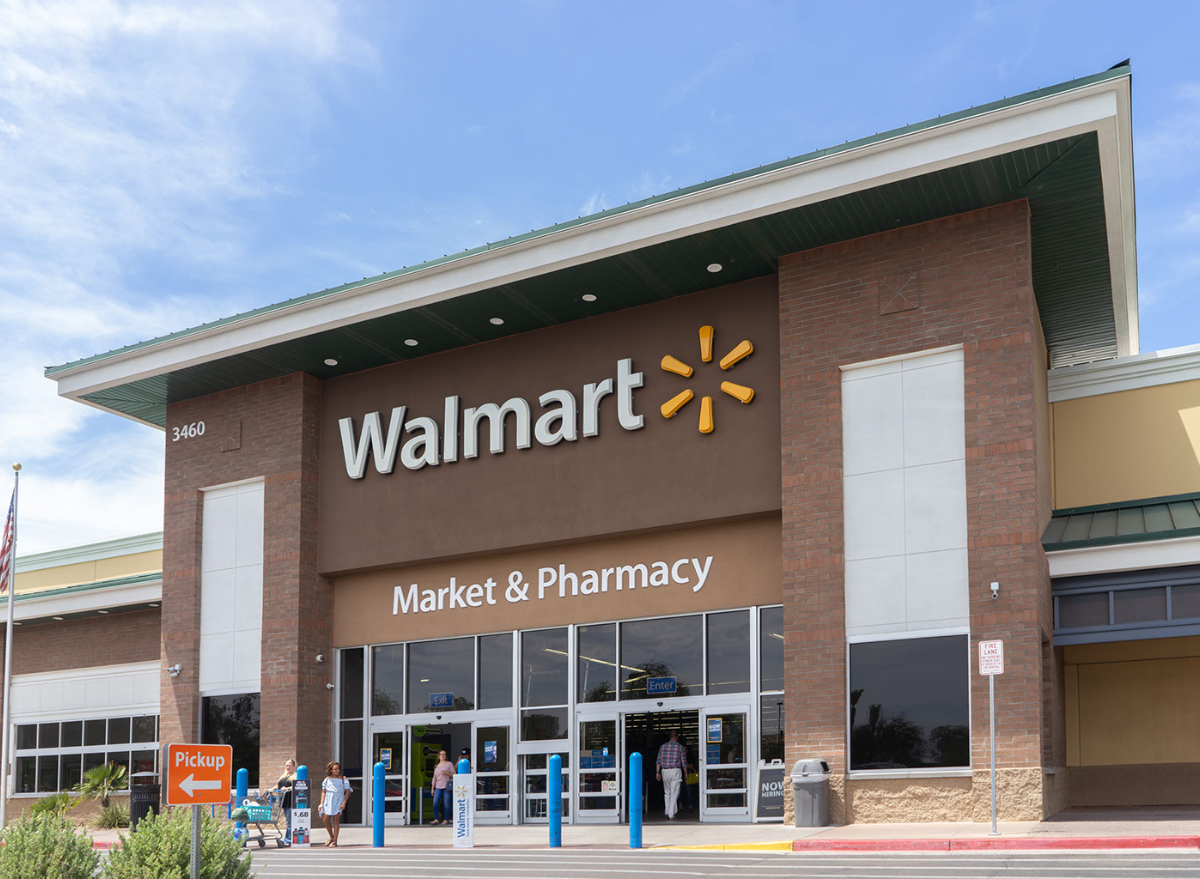 When a grocery item at Walmart is recalled, the retail giant assures its customers that store locations "work swiftly to block the item from being sold and remove it from" the premises so no customers can purchase it. Still, some recalls aren't issued as quickly as others, which means the item in question may be chilling in your kitchen (perhaps, right at this very moment) without you even knowing there's an issue with it.
If you're a frequent shopper, it's important to check Walmart's website regularly to see the latest food recalls. Or, you can rely on us to fill you in. Here are five food items sold at Walmart that have been recalled this month. Should you have one of these in your pantry, refrigerator, or freezer, toss it or head to the store for a refund. For more, check out 6 Best Groceries To Buy At Walmart Right Now.
Willow Tree Poultry Farm Chicken Salad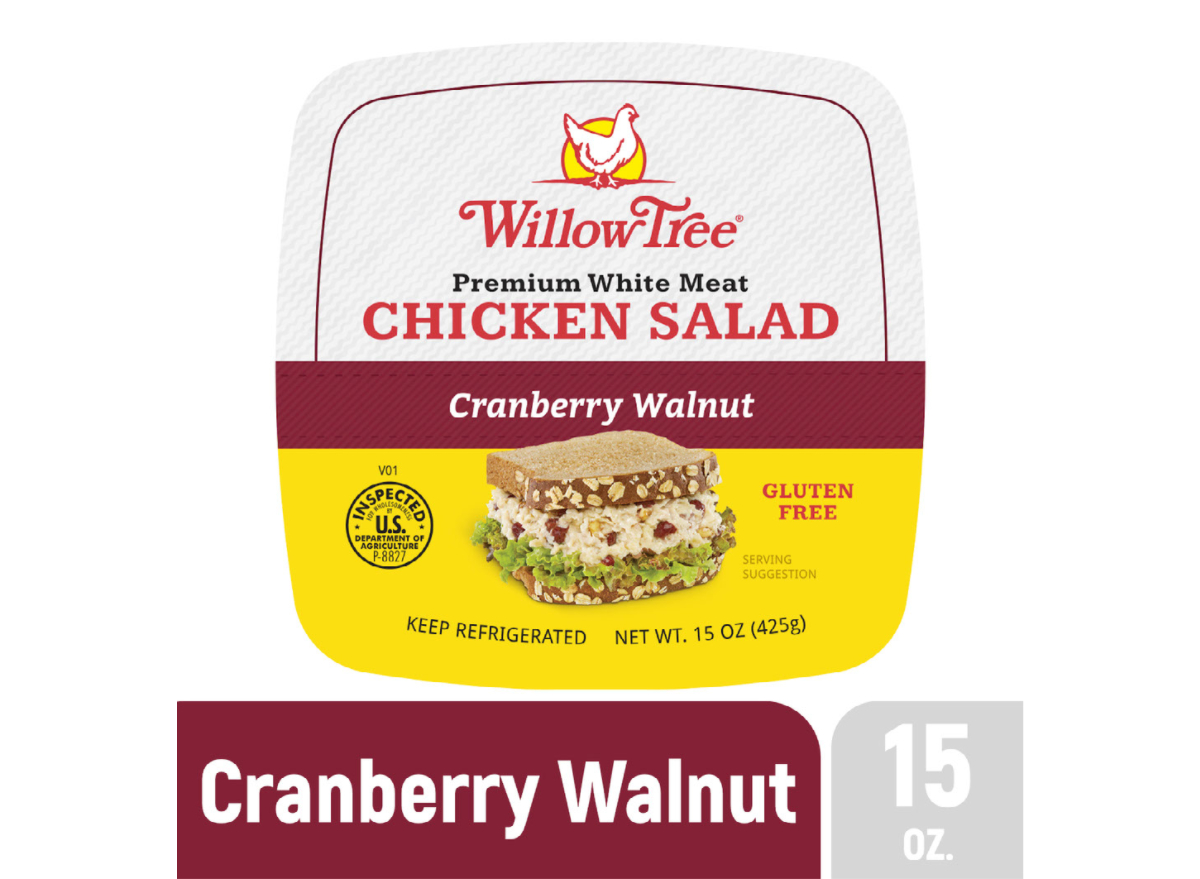 Approximately 52,022 pounds of chicken salad and dip products made by Willow Tree Poultry Farm were just recalled on Aug. 24 because they could contain extraneous materials, according to the USDA's Food Safety and Inspection Service (FSIS).
The recall was issued after a customer complained, but no illnesses, injuries, or adverse reactions to the chicken salad products and dips have been reported. They were sent to retailers in the New England area, including over 180 Walmart stores in Connecticut, Massachusetts, Maine, New Hampshire, New York, Rhode Island, and Vermont. (To see the full list of these locations, visit Walmart's website.)
"FSIS is concerned that some product may be frozen and in consumers' freezers," the recall notice says. "Consumers who have purchased these products are urged not to consume them. These products should be thrown away or returned to the place of purchase."
Related: This Iconic Grocery Store Chain Keeps Closing Locations
Serenade Foods Frozen Raw Breaded Stuffed Chicken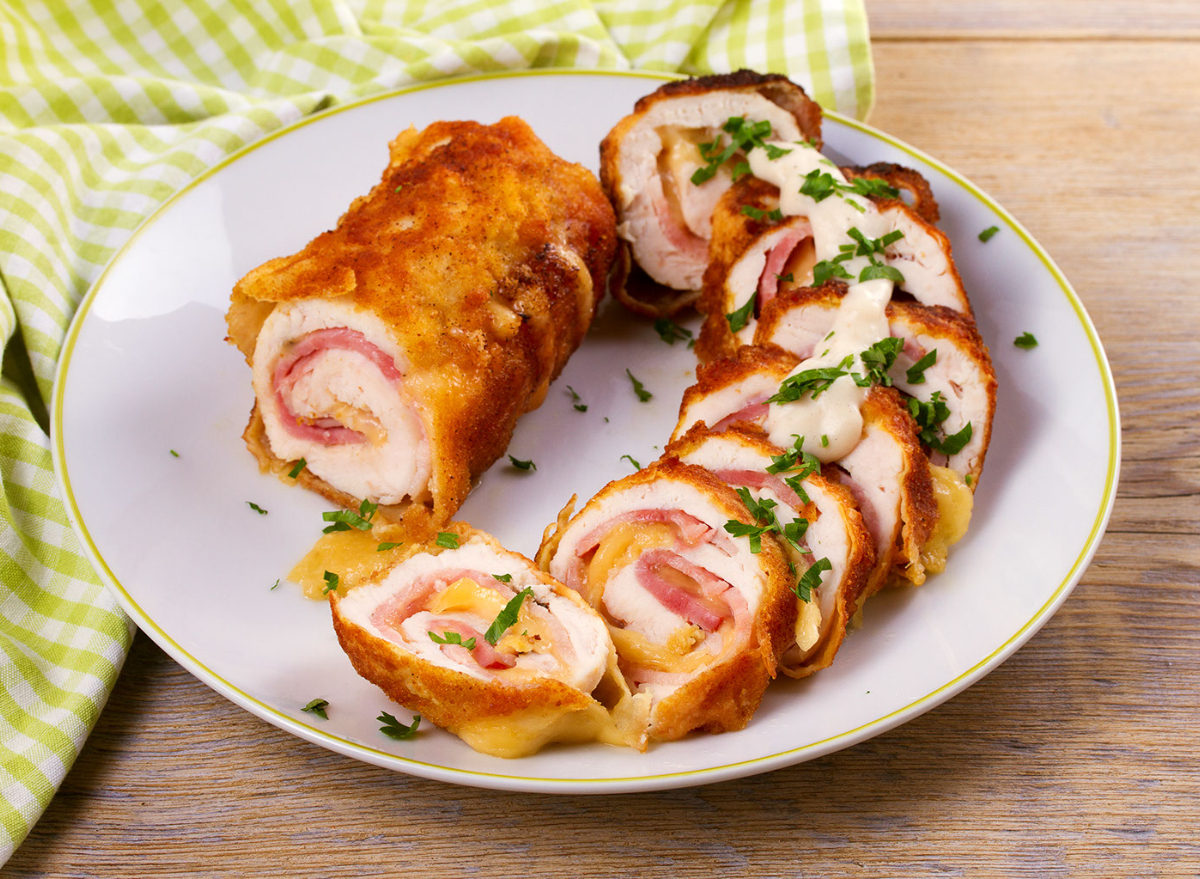 The FSIS announced this recall on Aug. 9 because the nearly 60,000 pounds of frozen breaded stuffed chicken products could be contaminated with Salmonella. An investigation connected it to 28 illnesses in eight states.6254a4d1642c605c54bf1cab17d50f1e
The five chicken stuffed with broccoli and cheese and chicken Cordon Bleu products were sold at grocery stores, including almost 100 Walmart locations in Illinois, Wisconsin, and Indiana. (See the full list here.)
Related: To get all the latest news about recalled grocery items delivered right to your email inbox every day, sign up for our newsletter!
Jimmy's Cookies Chocolate Candy Cake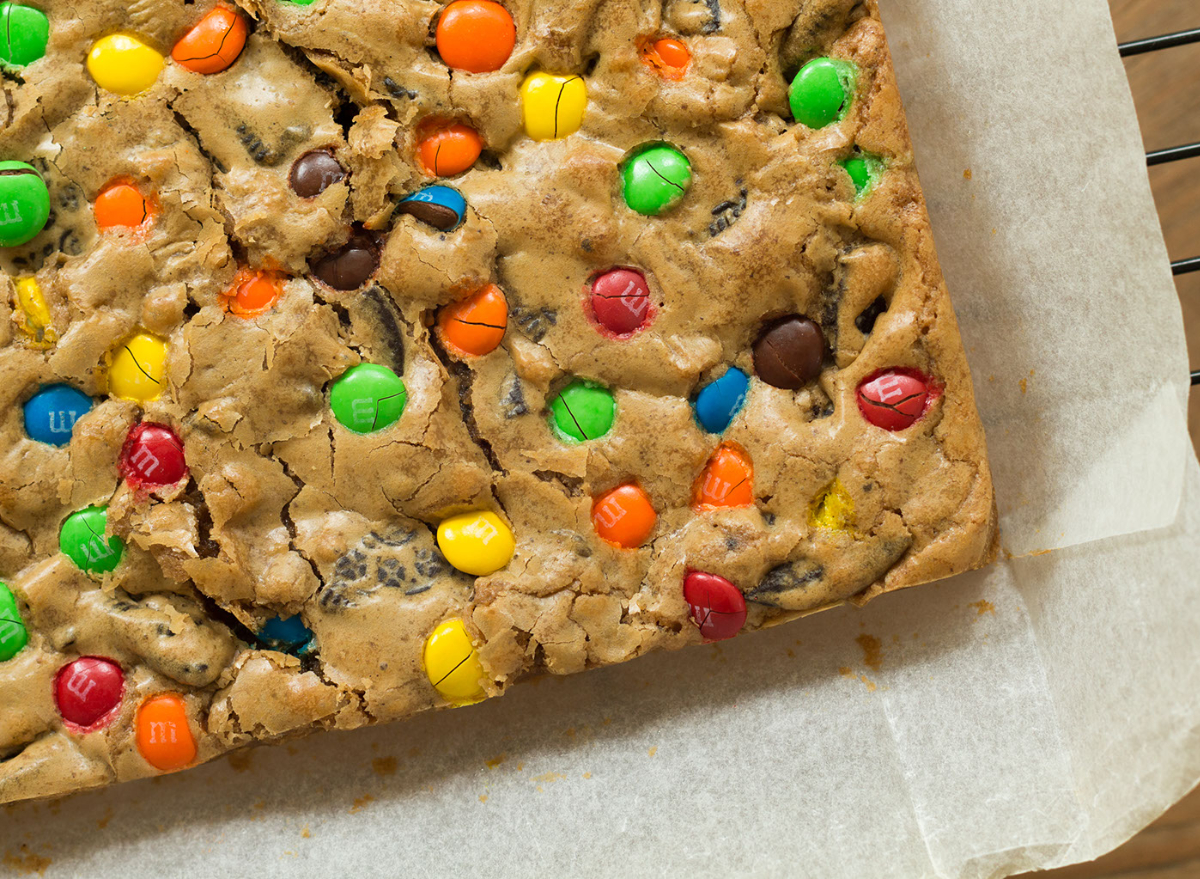 If you bought the 12"x12" Marketside Chocolate Cookie Cake from Walmart recently, you should return it to the place of purchase for a full refund, according to a recall notice. It was discovered (after the item was shipped out to stores) that it could contain undeclared peanuts.
The cookie cake was sold in Walmart stores in 23 states, including Alabama, Arkansas, Florida, Georgia, Iowa, Illinois, Indiana, Kansas, Kentucky, Louisiana, Michigan, Minnesota, Missouri, Mississippi, North Carolina, Ohio, Oklahoma, Pennsylvania, Tennessee, Texas, Virginia, Wisconsin, and West Virginia.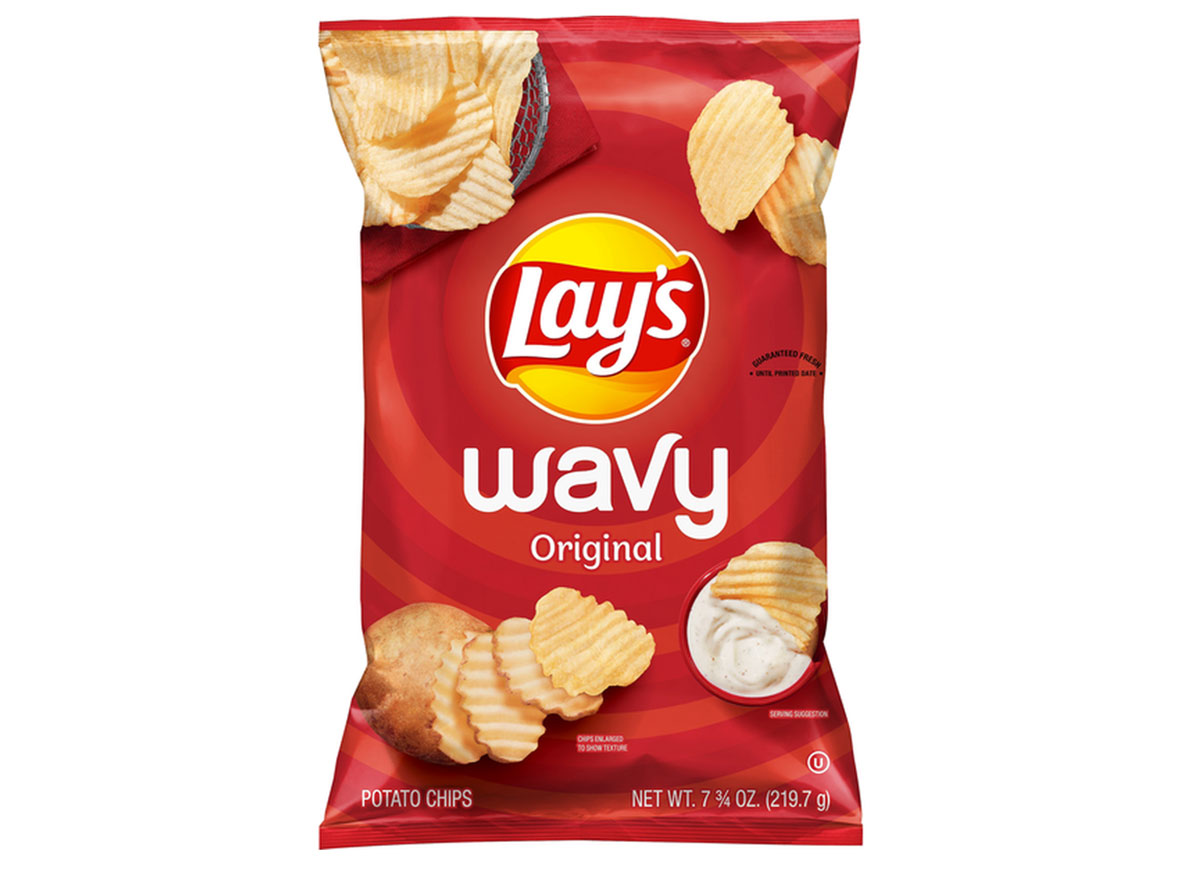 This backyard barbecue favorite was recalled earlier this month because it could contain undeclared milk, according to the U.S. Food & Drug Administration. the 7 ¾-ounce bags were sold as early as July 23 at Walmart stores in North Carolina, South Carolina, and Virginia.
Related: The Best & Worst Chips in 2021—Ranked!
Ballreich Snack Food Company Bar-B-Q Seasoned Potato Chips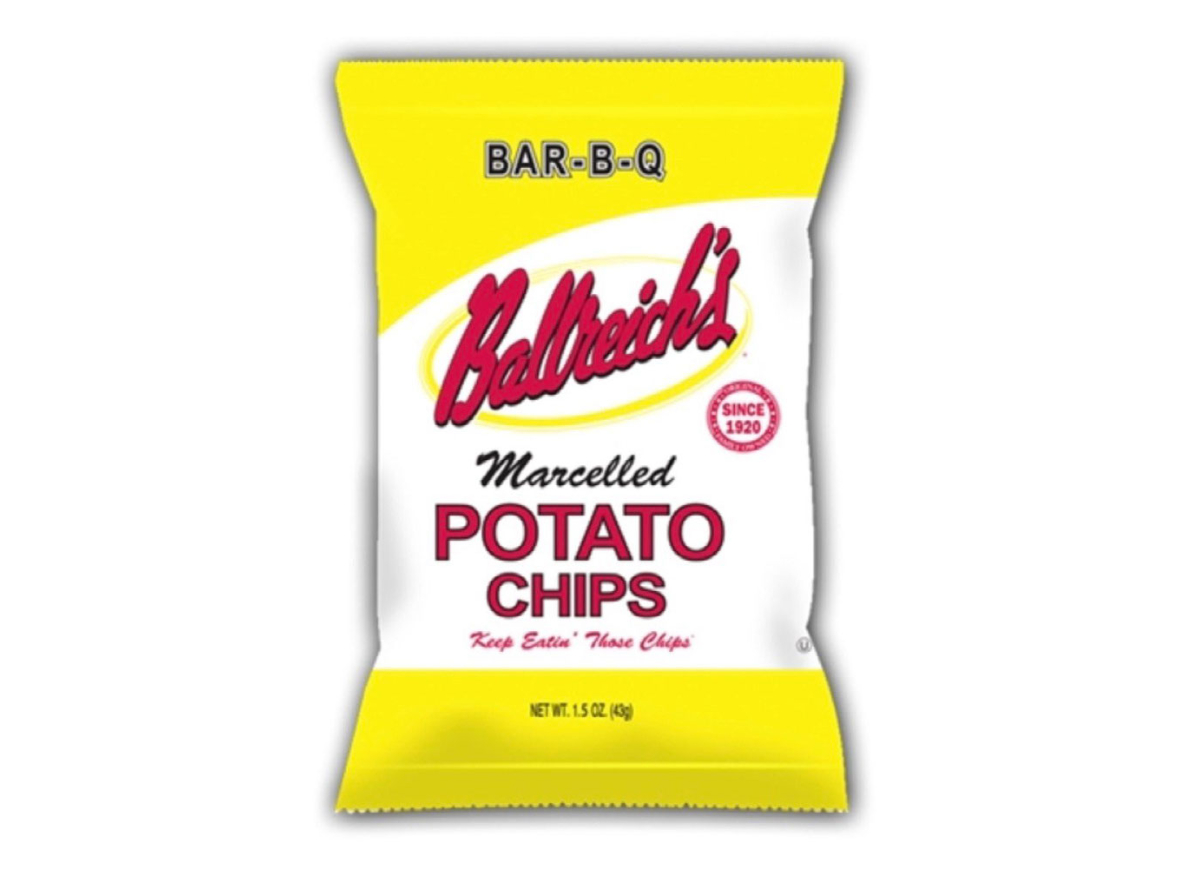 Another brand in the chip aisle at Walmart is the subject of a recall, and this one includes 1.5-, 1.75-, and 7-ounce bags of Ballreich Snack Food Co.'s BAR-B-Q Potato Chips. The company says they were informed by their seasoning supplier that the chips could be contaminated with Salmonella.
If you have these chips in your pantry, the company says you should not eat them, and can return them for a full refund. The chips were sold at Walmarts in Ohio, southern Michigan, and northeast Indiana.
For more info about what's happening at your local grocery store, check out:
Amanda McDonald
Amanda has a master's degree in journalism from Northwestern University and a bachelor's degree in digital journalism from Loyola University Chicago.
Read more about Amanda