Walmart Just Ranked Last Among Grocery Stores For This Reason
Here are the supermarkets that did so much better in a recent survey about customer satisfaction.
New consumer data reveals that customer satisfaction in the retail industry is at a six-year low, and some of the country's biggest grocery store chains like Walmart aren't living up to industry expectations. In fact, the discount retailer finished last in the supermarket category in the American Customer Satisfaction Index and Retail Consumer Shipping Report.
Food shortages, new safety rules, and more changes left shoppers with "less to be happy about across the entire range of supermarket customer experience elements." The report is based on interviews with approximately 70,767 shoppers, who were contacted via email between Jan. 13 and Dec. 27, 2020.
We pulled out your favorite supermarkets from the report, and this condensed list starts with one of America's largest retailers. Speaking of food shortages, for more information about what groceries may be scarce on store shelves this year, here are the Grocery Shortages To Expect in 2021, According to Experts.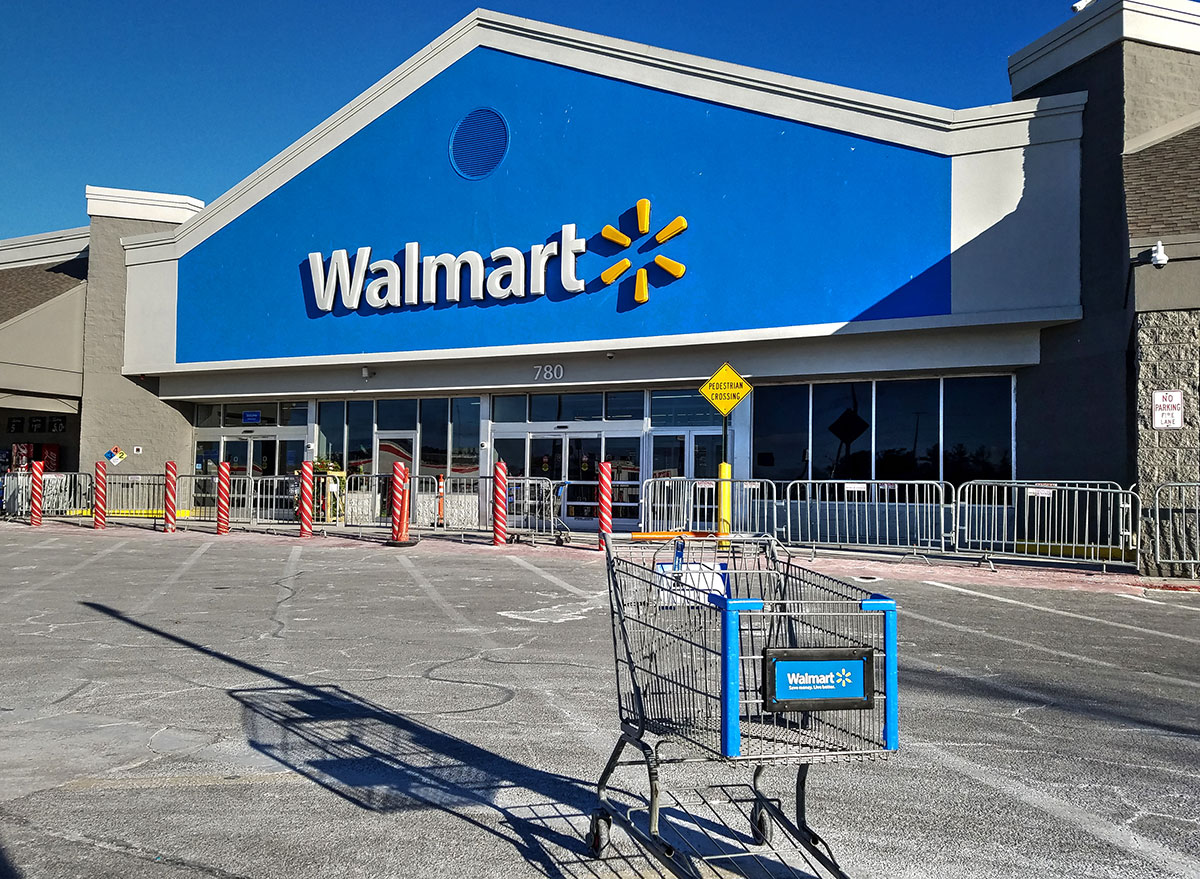 As mentioned, shoppers aren't as satisfied with Walmart as they are with other grocery stores. The retail giant finished last in the supermarket category, and its satisfaction rate fell 3% since last year.
Even amid the COVID-19 pandemic, Walmart announced several big innovations in customer experience in 2020. The measures include new delivery methods (hello, drones and driverless trucks!), new ways of online shopping, and continued efforts to help with COVID-19 vaccinations. We'll have to wait and see if any of these measures bump up Walmart's ranking in 2021.
Related: To get all of the latest grocery store news delivered straight to your email inbox every day, sign up for our newsletter!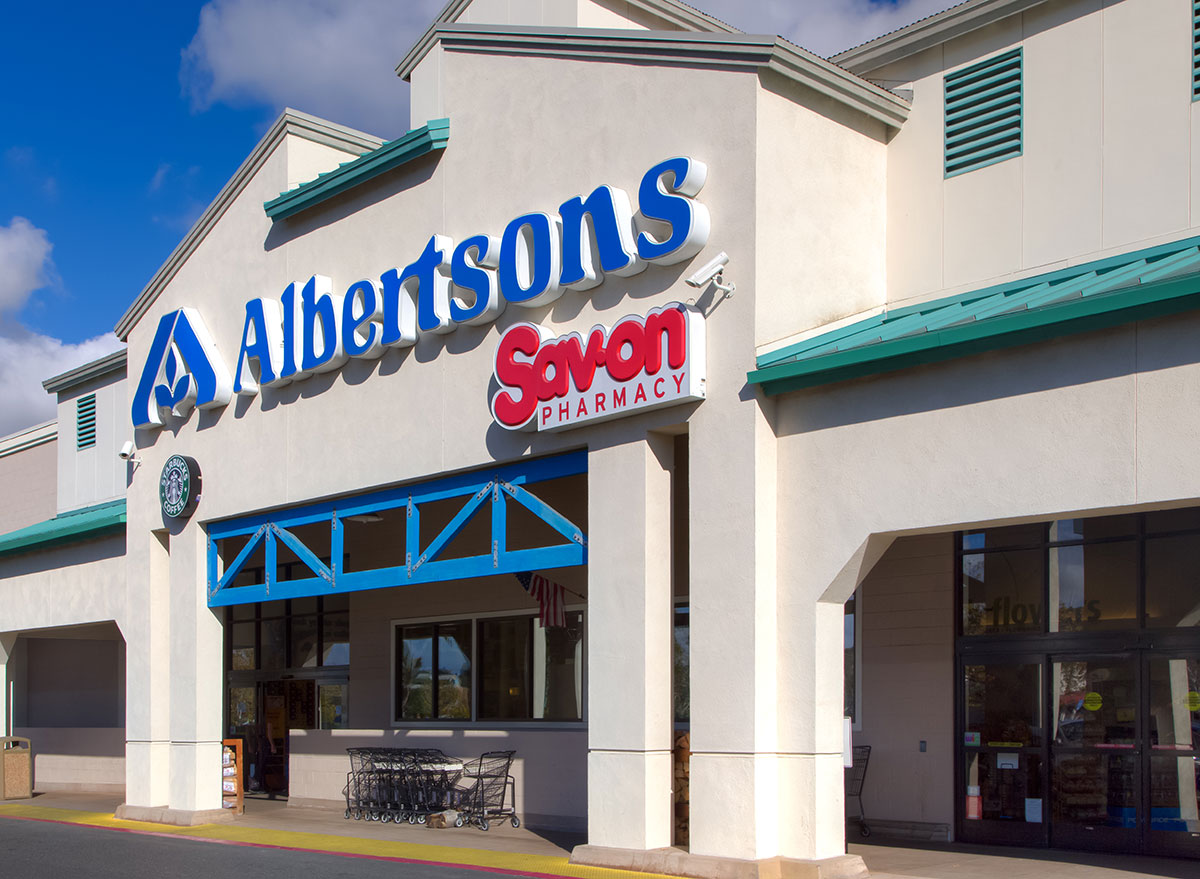 This chain tied Walmart for last place, but it actually registered a steeper decline. Albertsons' satisfaction rate plummeted 5% in 2020.
Albertsons (and other grocery stores under its belt like Jewel Osco, Safeway, and Tom Thumb) tested a new way to get customers their groceries, but this new innovation clearly wasn't enough to combat growing dissatisfaction.
Kroger tied with Meijer and ShopRite to come in sixth place in the American Customer Satisfaction Index rankings, but its satisfaction rate fell 4%.
In addition to issues related to the pandemic, Kroger was sued in 2020 for allegedly misleading consumers with a product name that sounds clean but isn't.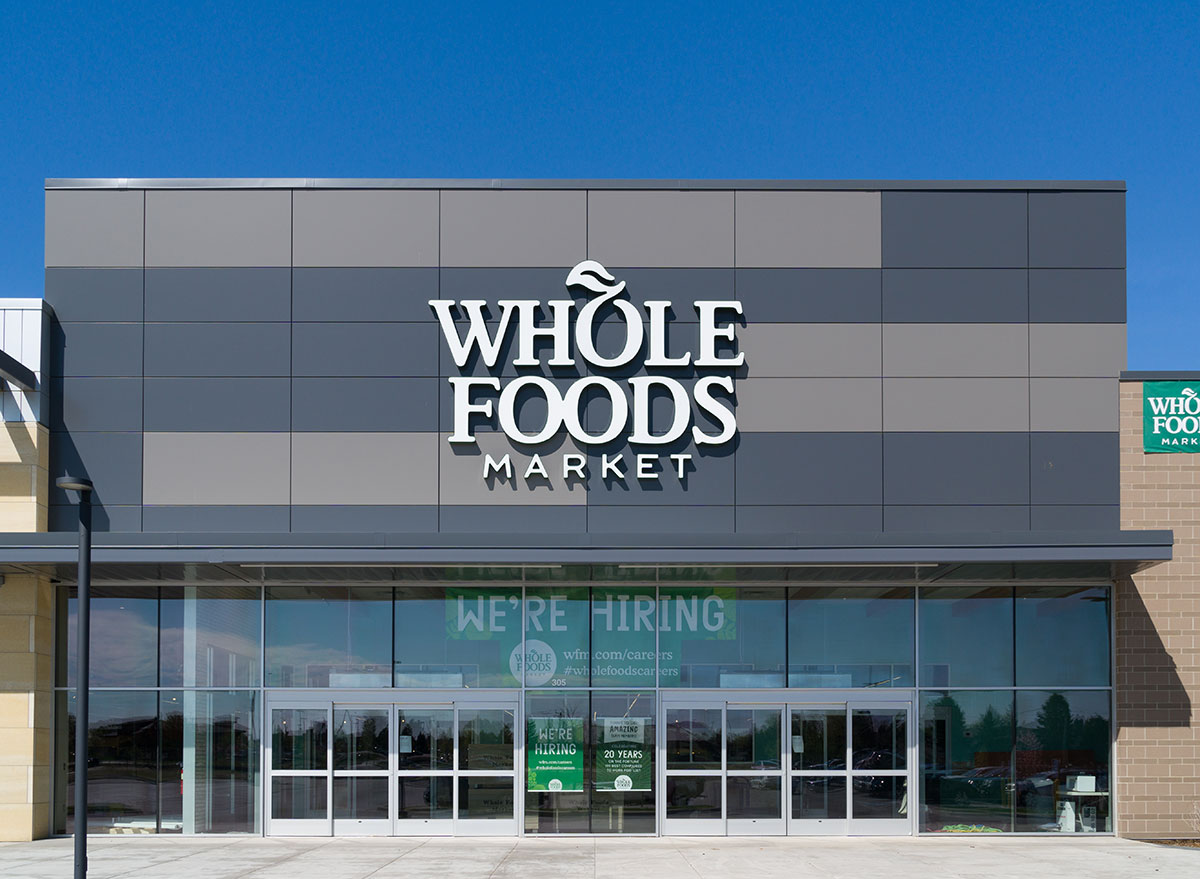 Though online shopping was up last year, customer satisfaction with Amazon's Whole Foods fell 3%. The chain tied with Target for the #5 spot in the category.
Whole Foods expanded into a new state in 2020—Montana—and it also began the process of opening its first location in Wyoming. However, the chain was hampered by criticism of its handling of COVID-19 safety rules.
Related: 25 Best Ways to Save Money at Whole Foods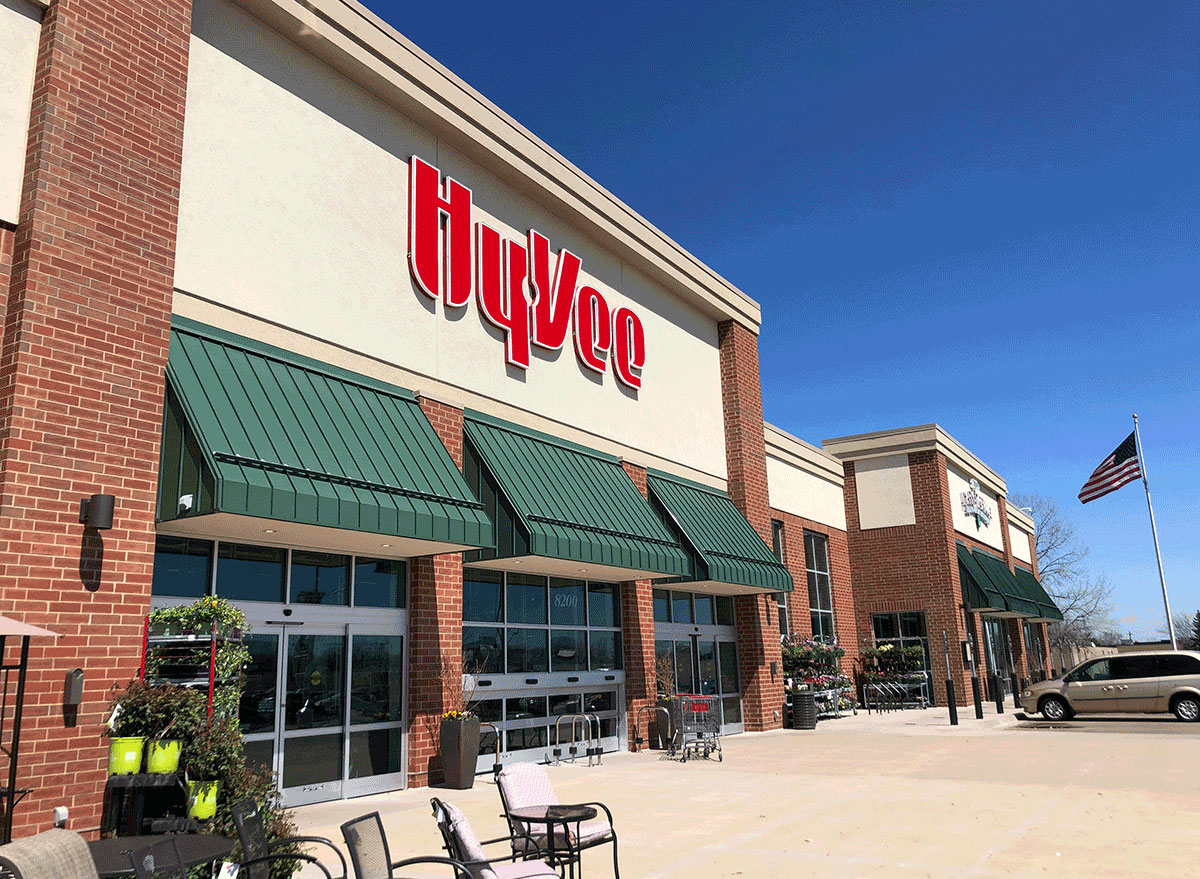 Unlike other chains, Hy-Vee saw no change in its customer satisfaction year-over-year. It tied for the fourth spot with BJ's Wholesale Club.6254a4d1642c605c54bf1cab17d50f1e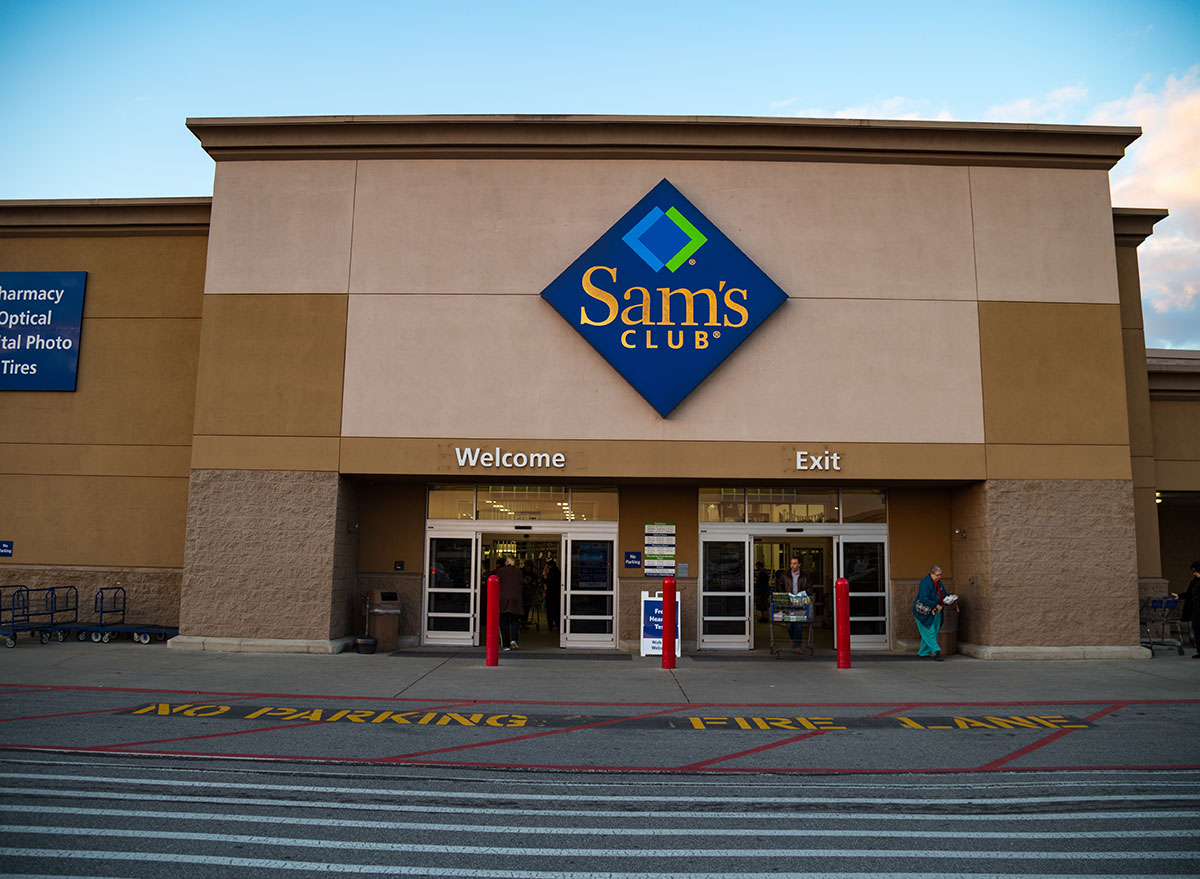 Finishing in third place, Walmart's wholesale retailer also saw no change in its customer satisfaction rating in 2020.
Related: The Best Sam's Club Foods of 2020
Aldi also tied for third place, but its customer satisfaction rating fell by 4%. Late last year, the company announced a huge expansion. Some of its products were also just voted as America's favorites, so clearly this chain is doing some things right!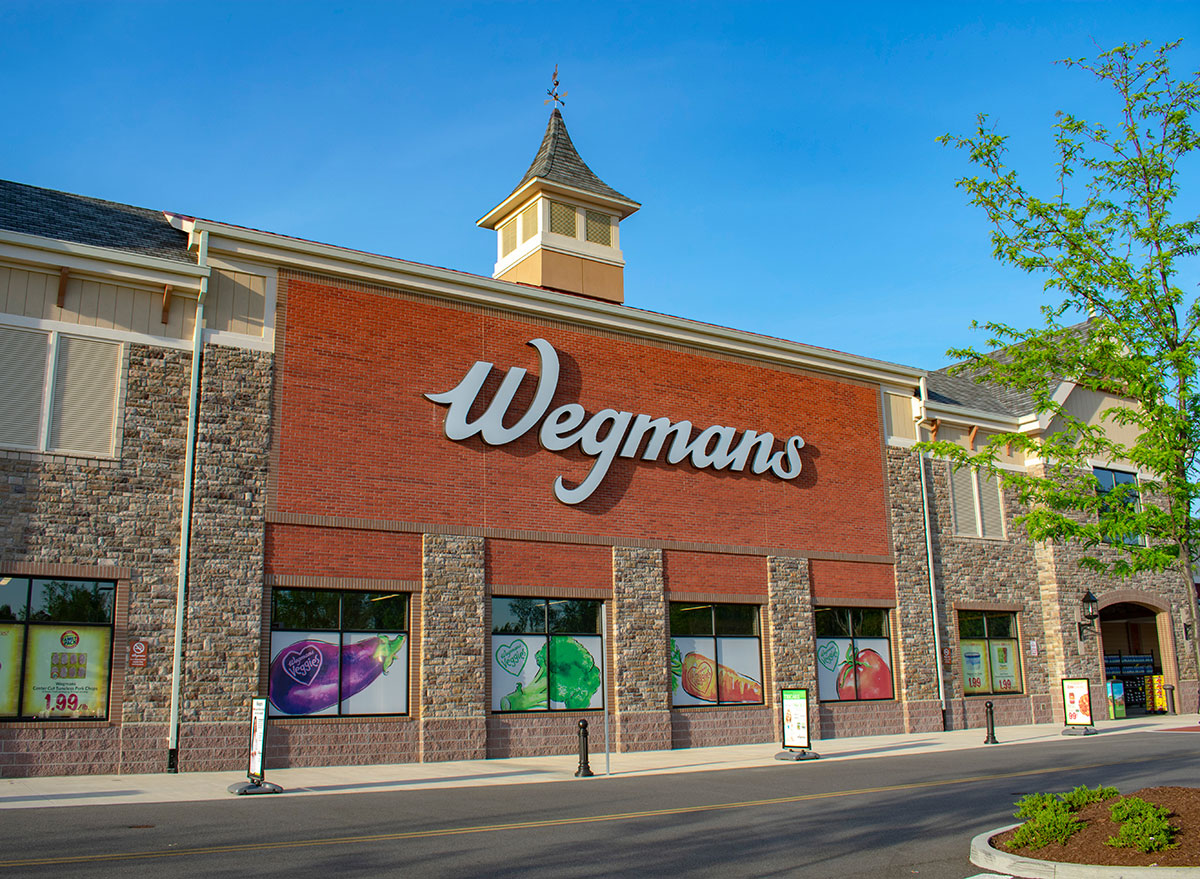 This chain tied for second place with four other supermarkets. Even after enacting purchase limits on 13 items in November, it saw a 2% decline in customer satisfaction in 2020.
Related: 17 Foods You Should Never Buy at Wegmans
Another second-place finisher, Publix only saw a 1% decline from 2019 to 2020. This beloved chain is currently ramping up COVID-19 vaccinations efforts in the states where it does business.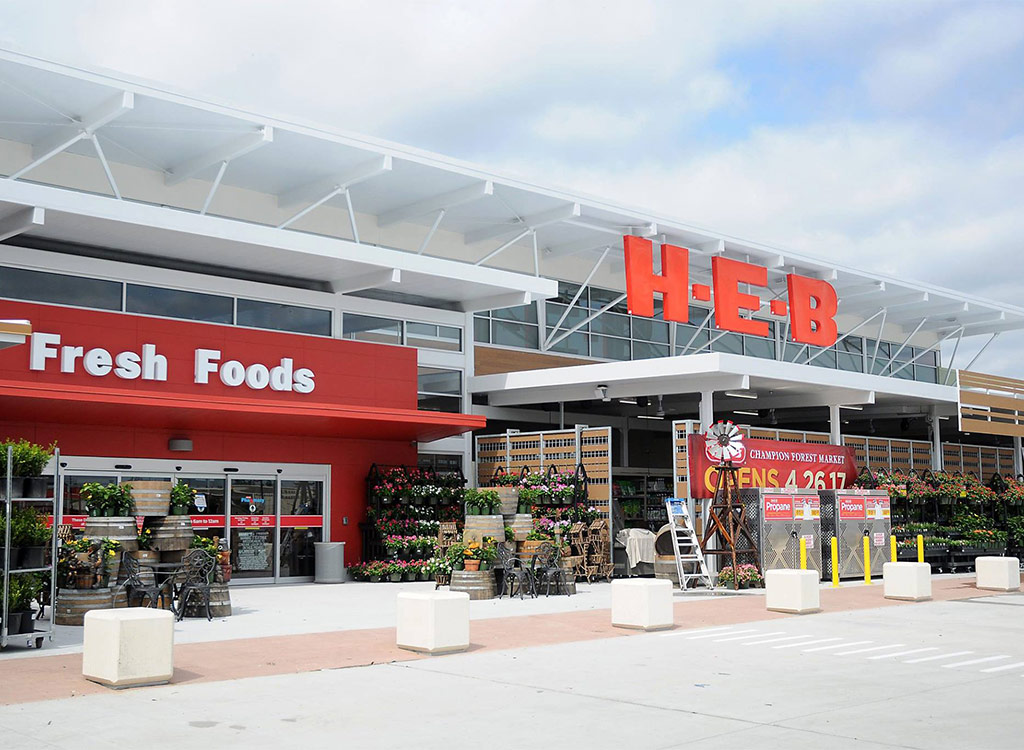 H-E-B recently helped comfort Texans devastated by severe winter storms, cementing itself as a beloved local supermarket. It is also #2 in customer satisfaction.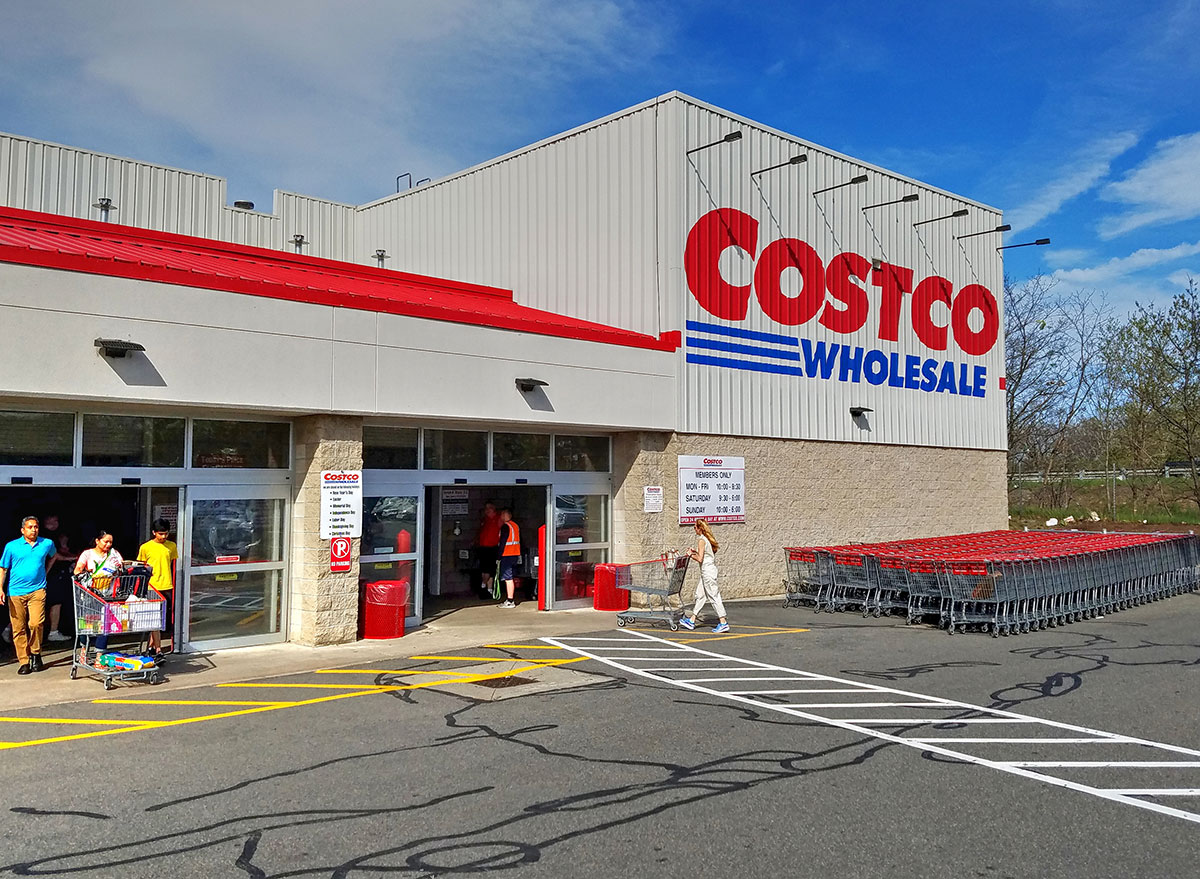 A lot of things changed about Costco within the last year (goodbye photo centers!), but the warehouse's customer satisfaction rate only fell 1%. It also tied for second place with Wegmans, Publix, and H-E-B.
Related: 4 Things Suddenly Selling Out at Costco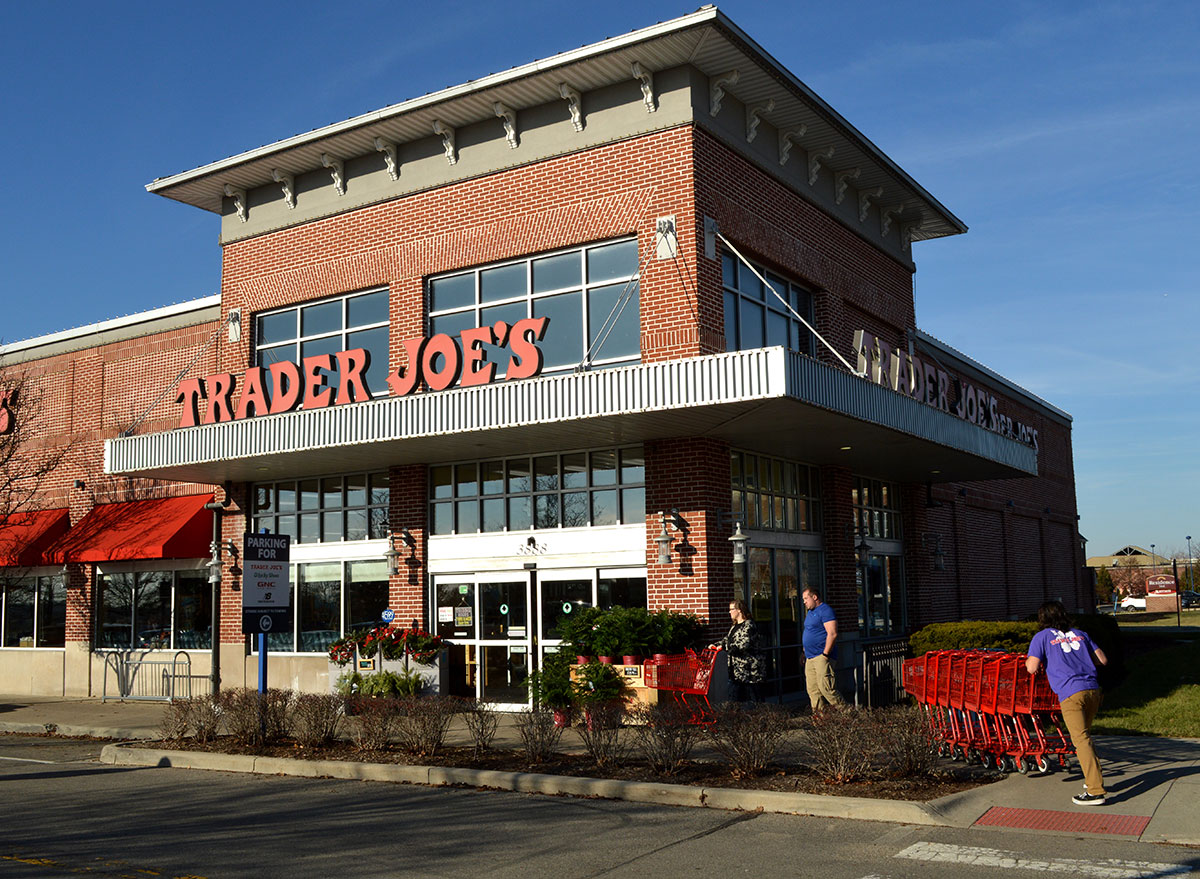 Not only does the top grocery store in customer satisfaction have low prices, but it also has a loyal fanbase. Trader Joe's came in first place with a score that didn't change from 2019 to 2020.
The chain just announced its Customer Choice Winners for 2020, and these products are literally the best-of-the-best. Here are America's favorite beverage, cheese, dessert, and snack at Trader Joe's.
Amanda McDonald
Amanda has a master's degree in journalism from Northwestern University and a bachelor's degree in digital journalism from Loyola University Chicago.
Read more about Amanda