15 Easy Summer Desserts You Don't Need to Bake
Whip these up without turning your oven on.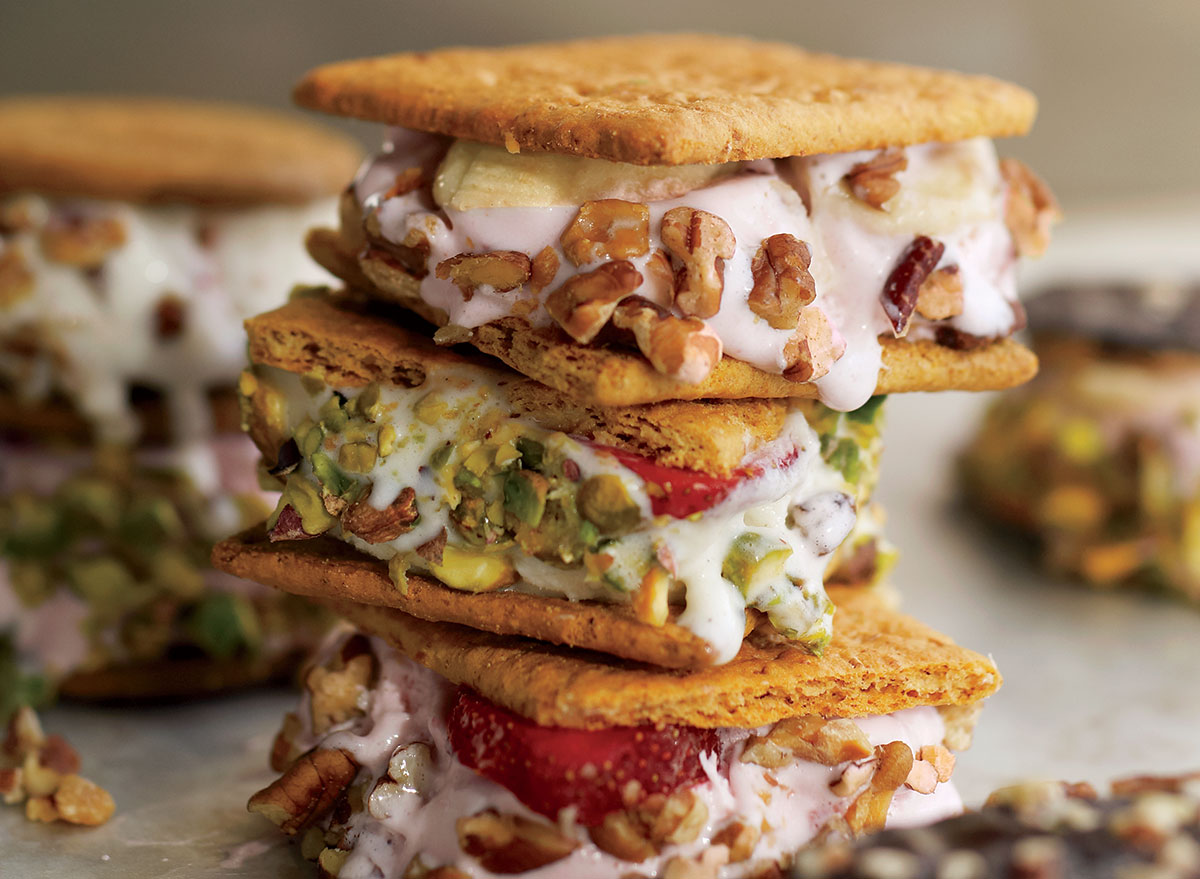 Summer's just around the corner, and with it comes the season of light, healthy, often chilled desserts. Make things easier on yourself and make one of these incredibly tasty, no-oven-needed recipes. Sign up for our newsletter to get the latest food news and recipes delivered straight to your inbox.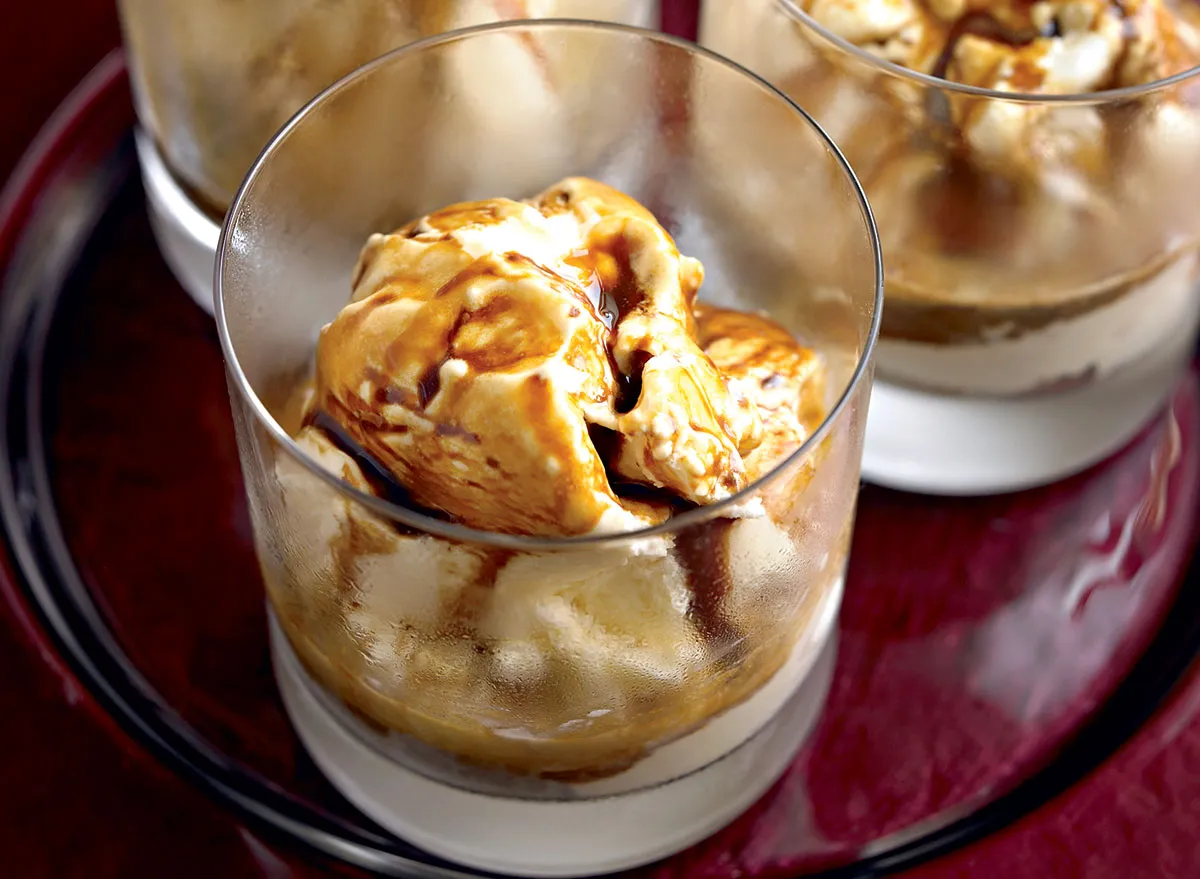 Take two of Italy's favorite post-meal treats—ice cream and coffee—and combine them into one deliciously chilled dessert. Minimal assembly required.
Get our recipe for Affogato.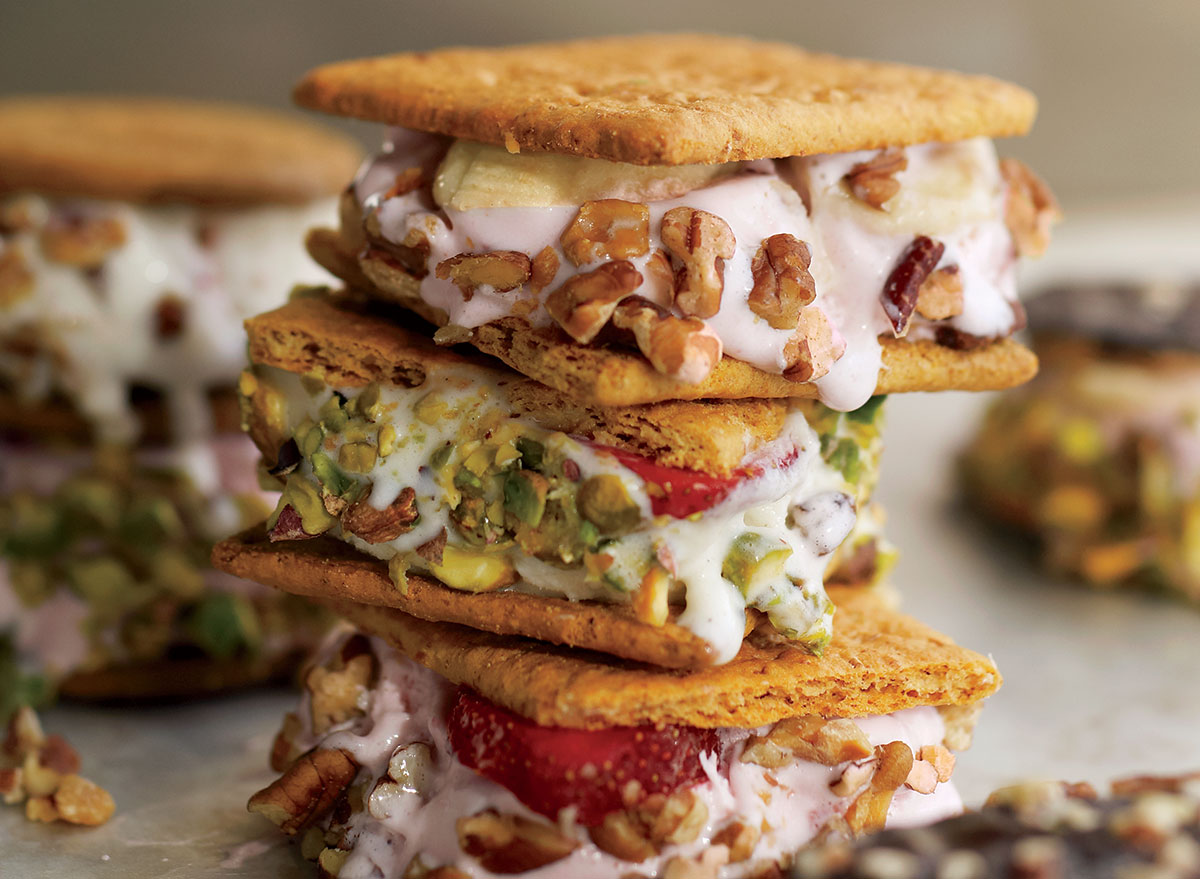 The whole family can participate in making turning own sweet combo of cookie, ice cream, fruit, and nuts, into a delicious, colorful ice cream sandwich. Perfect for lazy Saturday afternoons spent in a back yard or at a picnic.6254a4d1642c605c54bf1cab17d50f1e
Get our recipe for Ice Cream Sandwiches.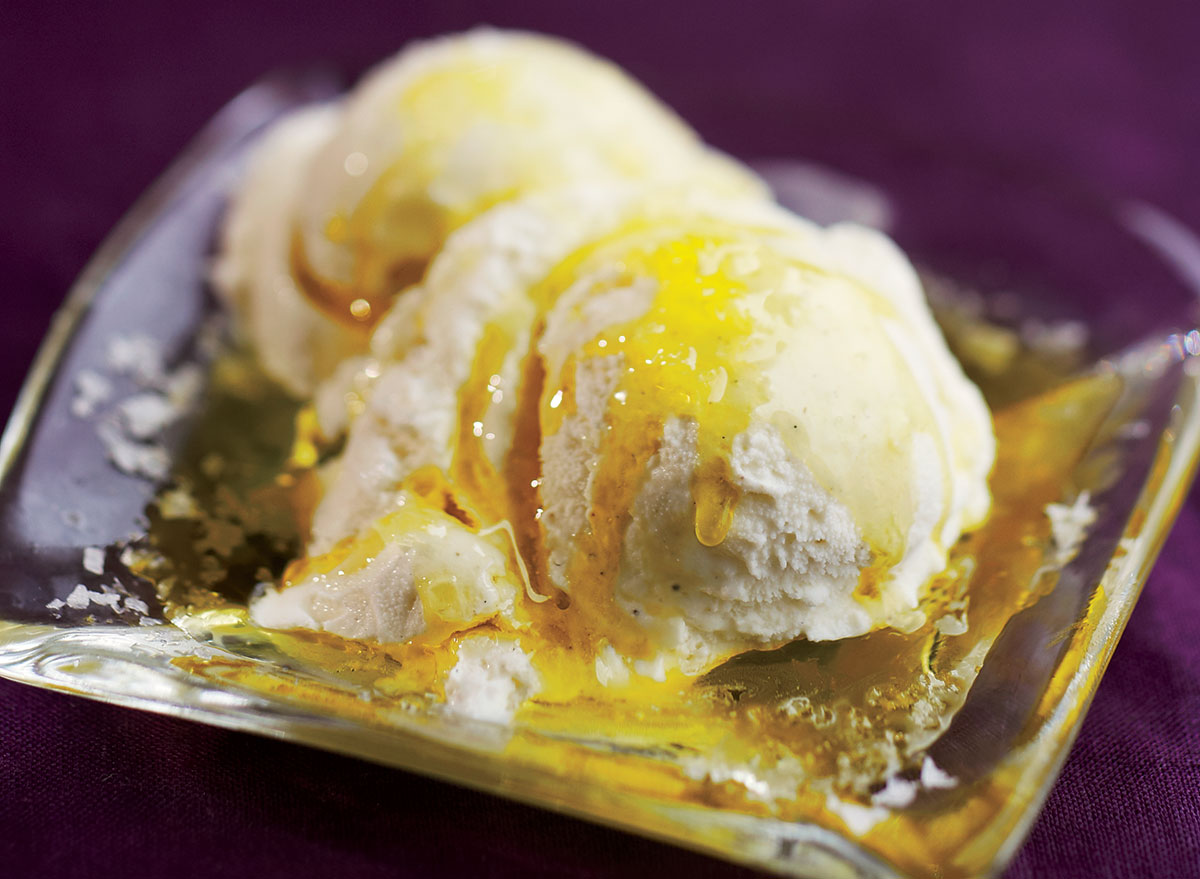 Another easy way to upgrade store-bought ice cream is to add a pinch of flavor! Adding flaky sea salt to your scoop of vanilla will bring out intense flavors you've never experienced before, while good quality olive oil takes it up a notch in the silkyness department and adds a touch of spice.
Get our recipe for Olive Oil Ice Cream. 
These Mexican paletas combine fruit flavors with spices and citrus juice to create a lighter, better ice cream treat. No fussing involved—just puree the ingredients in a blender and freeze them in popsicle molds.
Get our recipe for Paletas.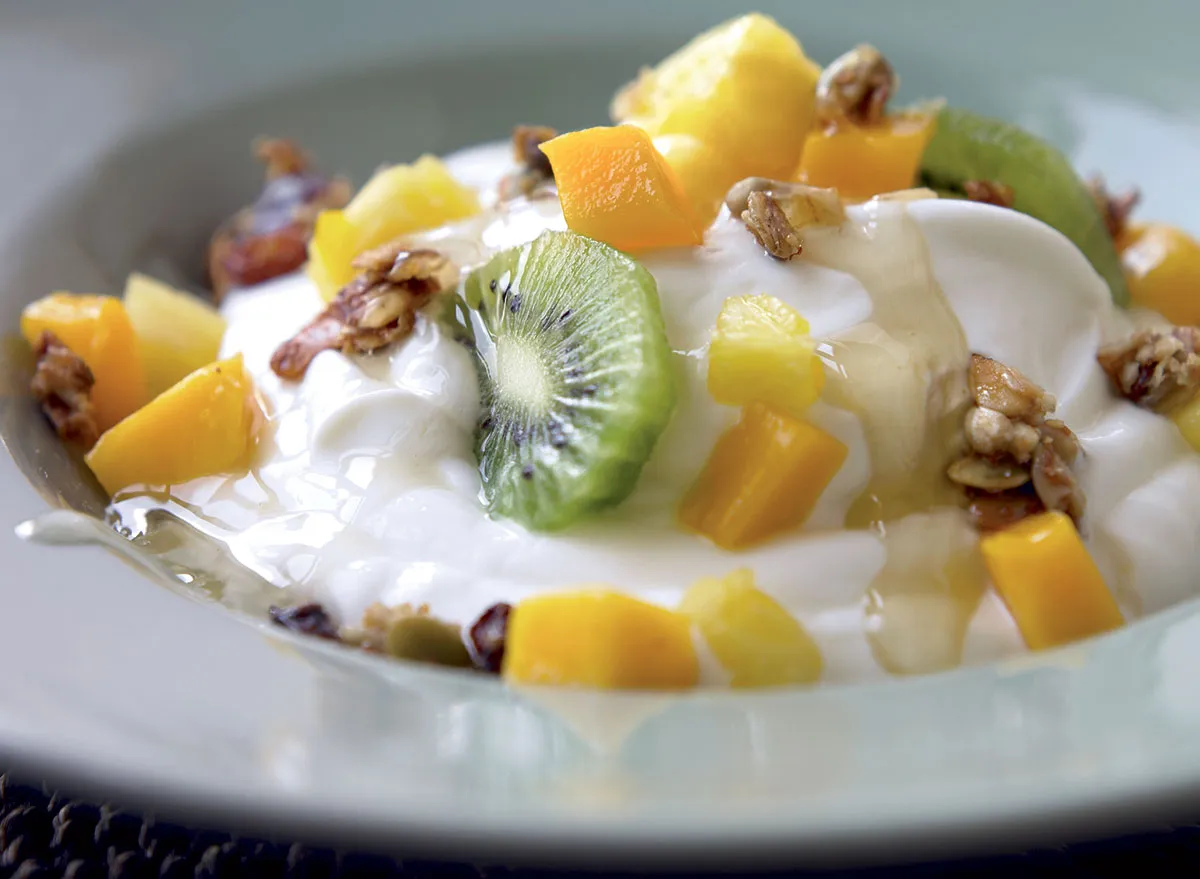 In a pinch, there's nothing more refreshing than chilled yogurt with fresh fruits, nuts, and a bit of drizzled honey, to satisfy your sweet tooth.
Get our recipe for Yogurt with Fruit.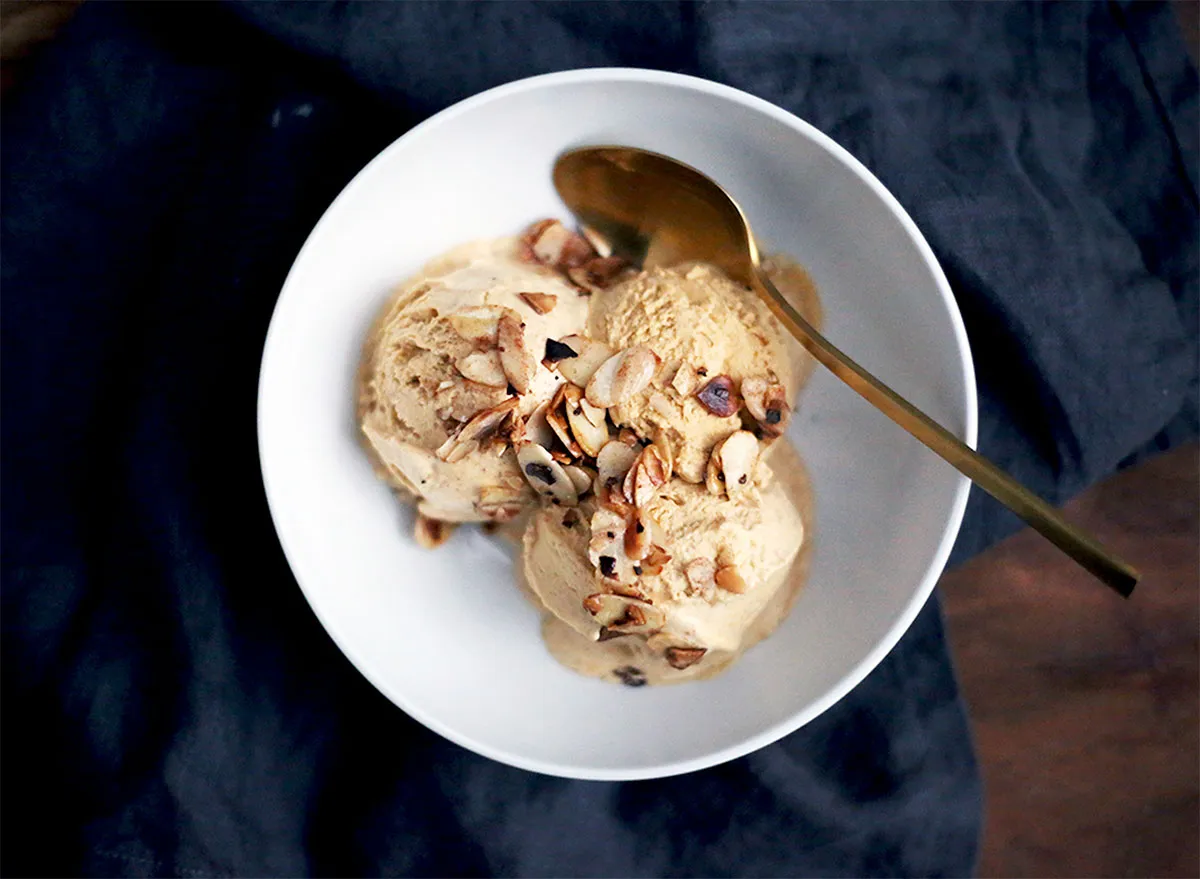 Dust off your ice cream maker and use it for this simple yet clean (and Whole30-compliant) explosion of flavor. Coconut milk is a perfect non-dairy ingredient for those looking for vegan ice cream alternatives.
Get our recipe for Banana Coconut Ice Cream.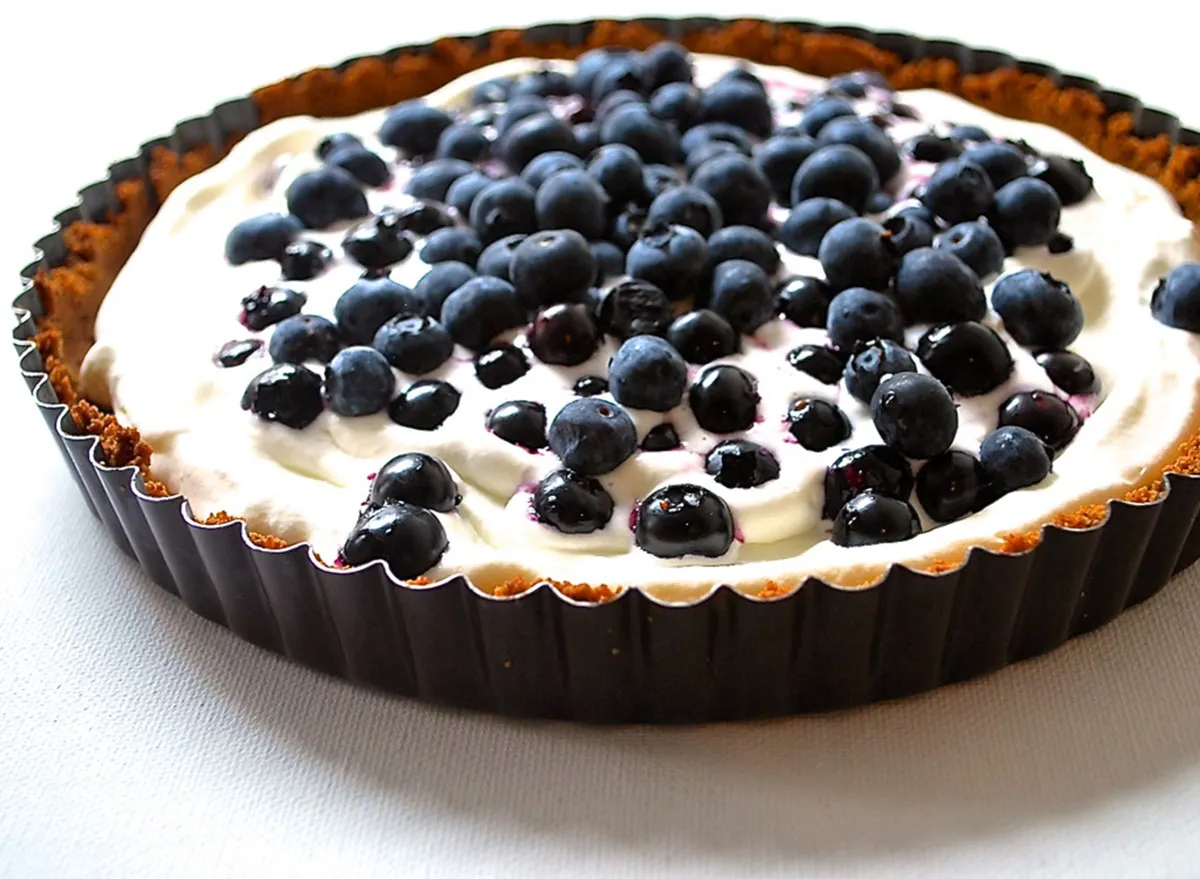 This magical, beautiful fruit tart needs no baking. You'll make the crust in a food processor, and whip up the filling in a blend before you chill it in the fridge.
Get our recipe for Coconut Fruit Tart. 
Strawberry Rhubarb Ice Cream
Some say you know it's summer when rhubarb starts appearing in galettes, tarts, and salads. And if you strongly agree, try this really simple rhubarb + strawberry ice cream combo.
Get our recipe for Strawberry Rhubarb Ice Cream. 
Chocolate Pudding with Olive Oil and Sea Salt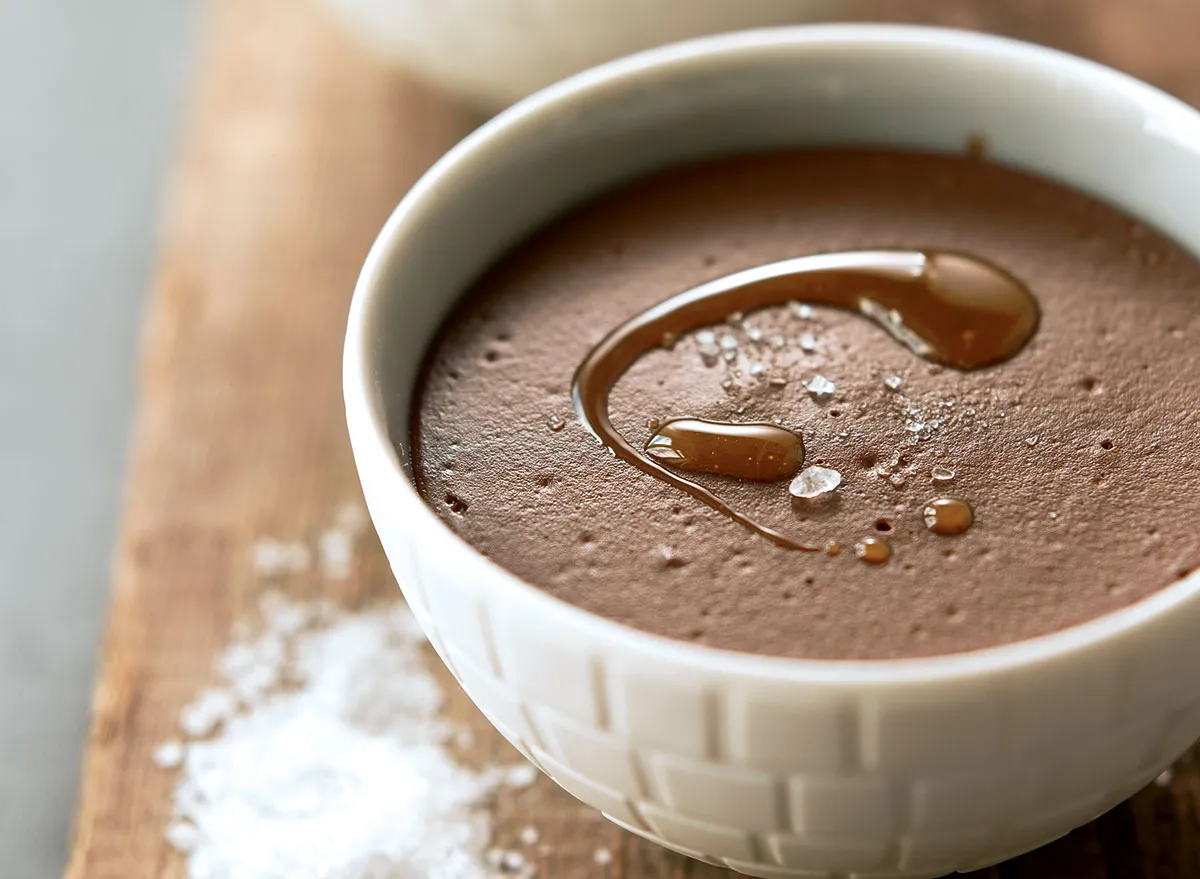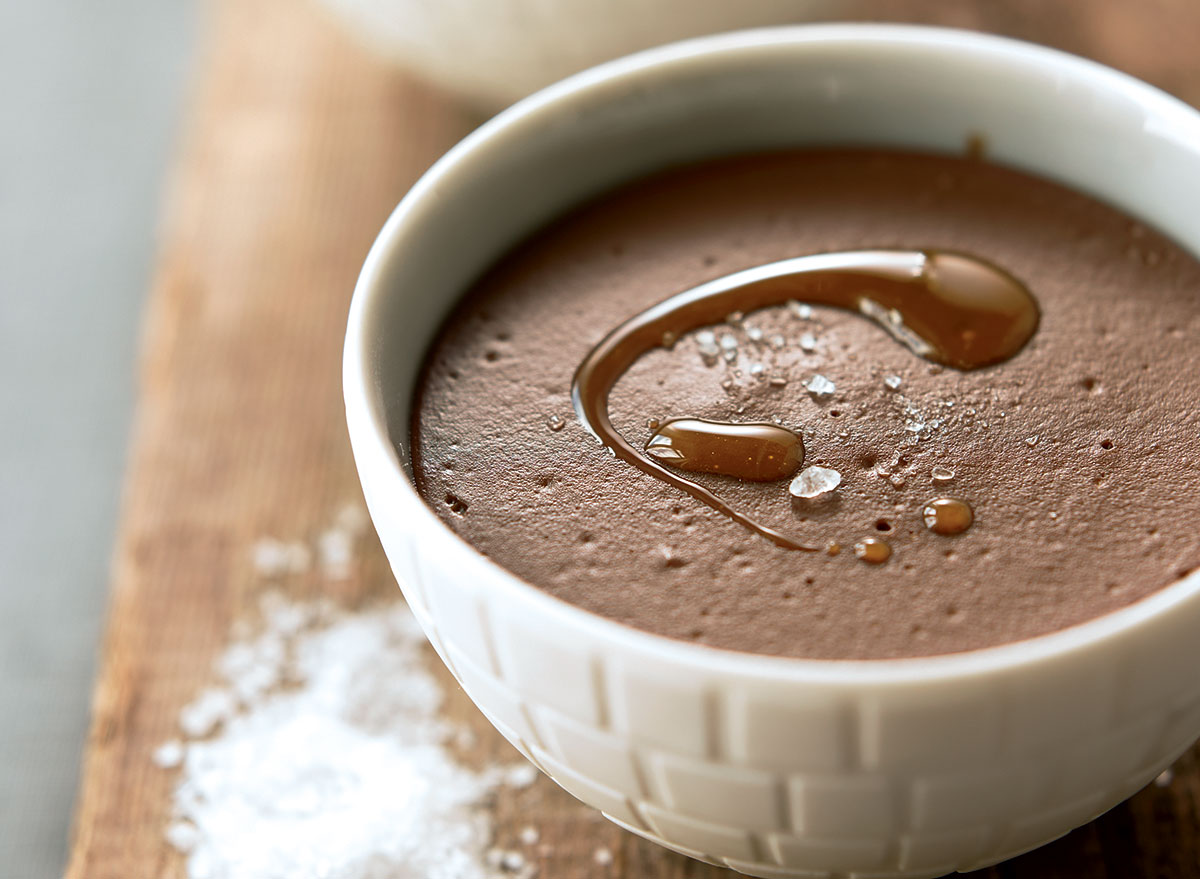 Put the pudding cup down! This recipe omits eggs, which means it's easier to make and much lower in calories than traditional pudding. It's ready to eat after two hours in the fridge.
Get our recipe for Chocolate Pudding with Olive Oil and Sea Salt. 
Panna cotta is another dessert in the pudding category that doesn't require fussing or baking. Think of the most decadent vanilla dessert you've ever had, then make this vanilla bean panna cotta in no time and see how it compares.
Get our recipe for Panna Cotta.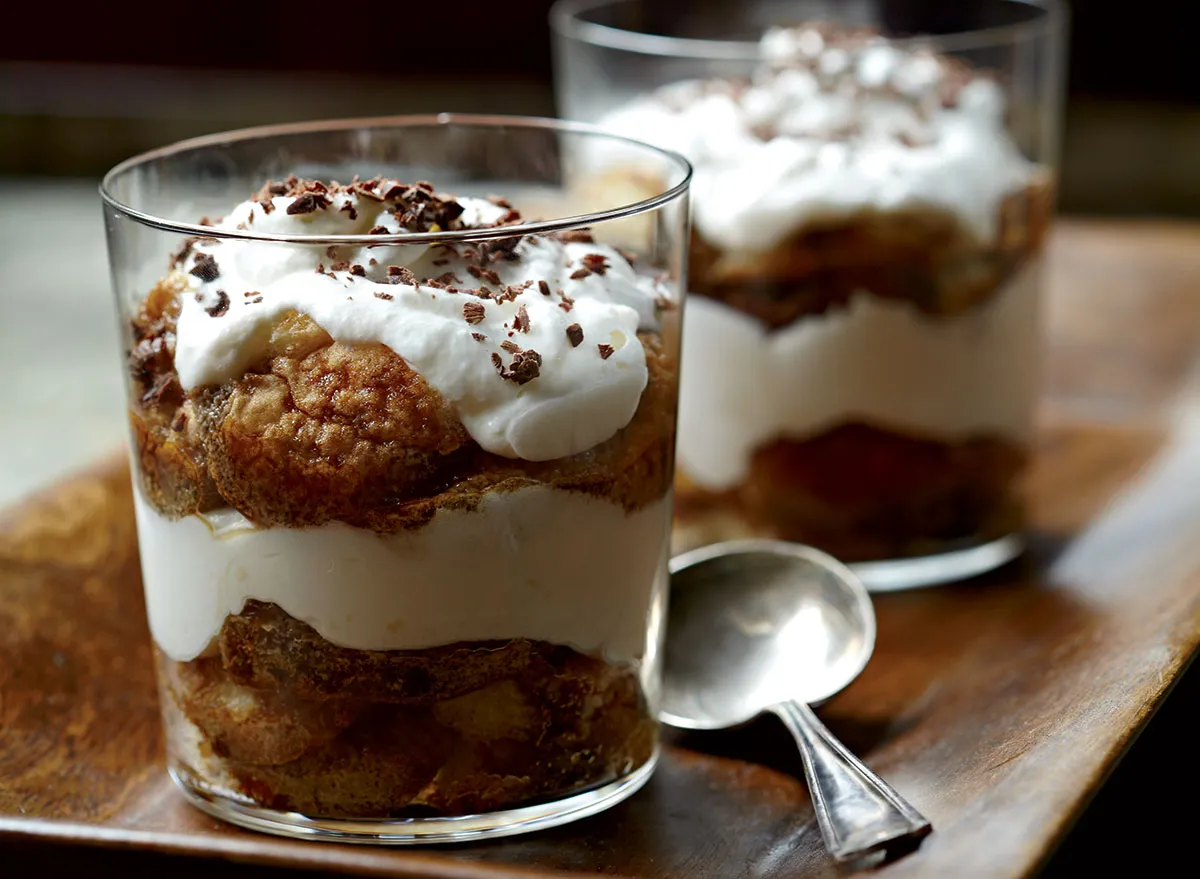 We're not saying this is the most authentic version of a tiramisu you'll ever have—we're saying it's the healthiest. But we don't skimp on flavor, so get ready to have your mind blown by a "healthy" dessert.
Get our recipe for Tiramisu. 
Ice cream may not be the first thing you think of when you see an avocado, but trust us, it's is the perfect addition to your homemade dessert. It's thick, creamy, and highly fatty (we're talking about good fats, of course!), which makes for a satisfying ice cream scoop.
Get our recipe for Avocado Ice Cream. 
Whipped Chocolate Coconut Pudding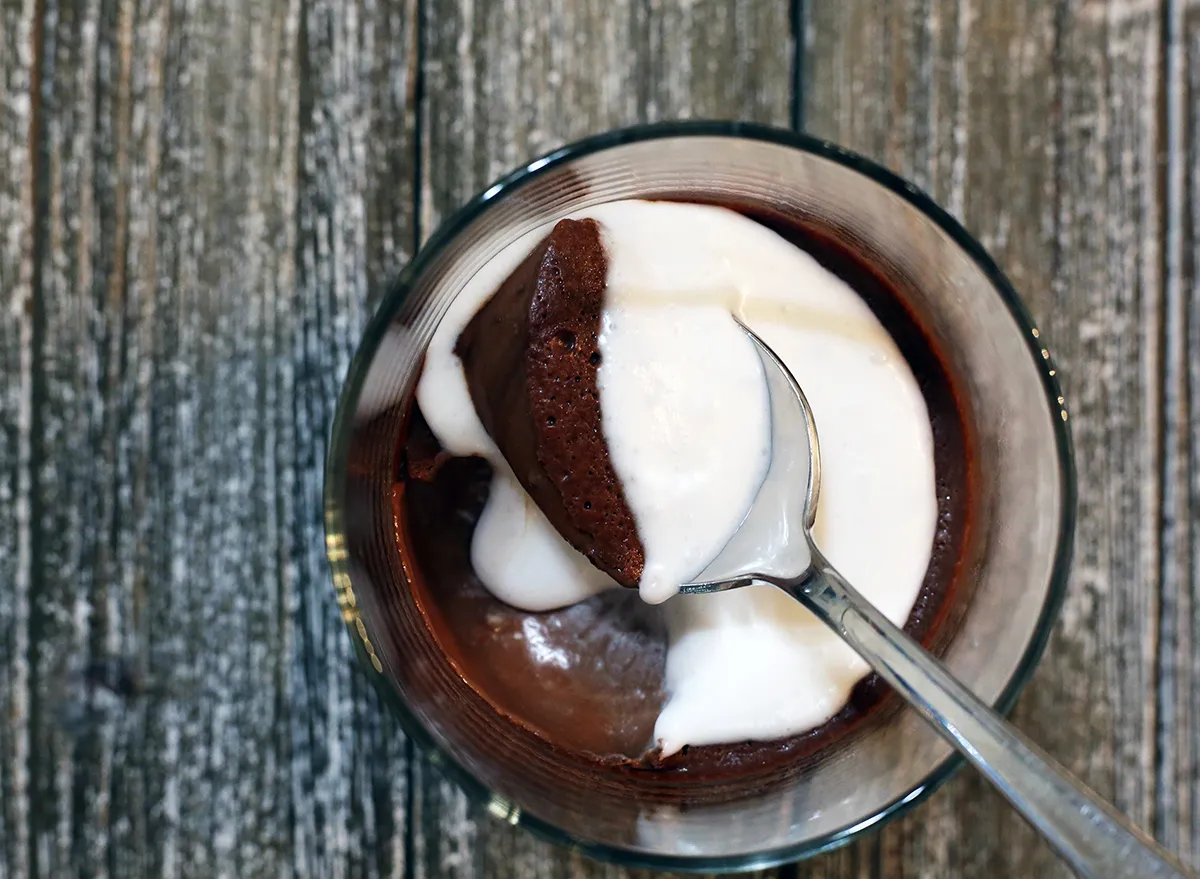 Whisking is all it takes to make this vegan dessert come to life. Cocoa and coffee are the perfect antithesis to the coconut cream.
Get our recipe for Whipped Chocolate Coconut Pudding. 
Strawberries with Mascarpone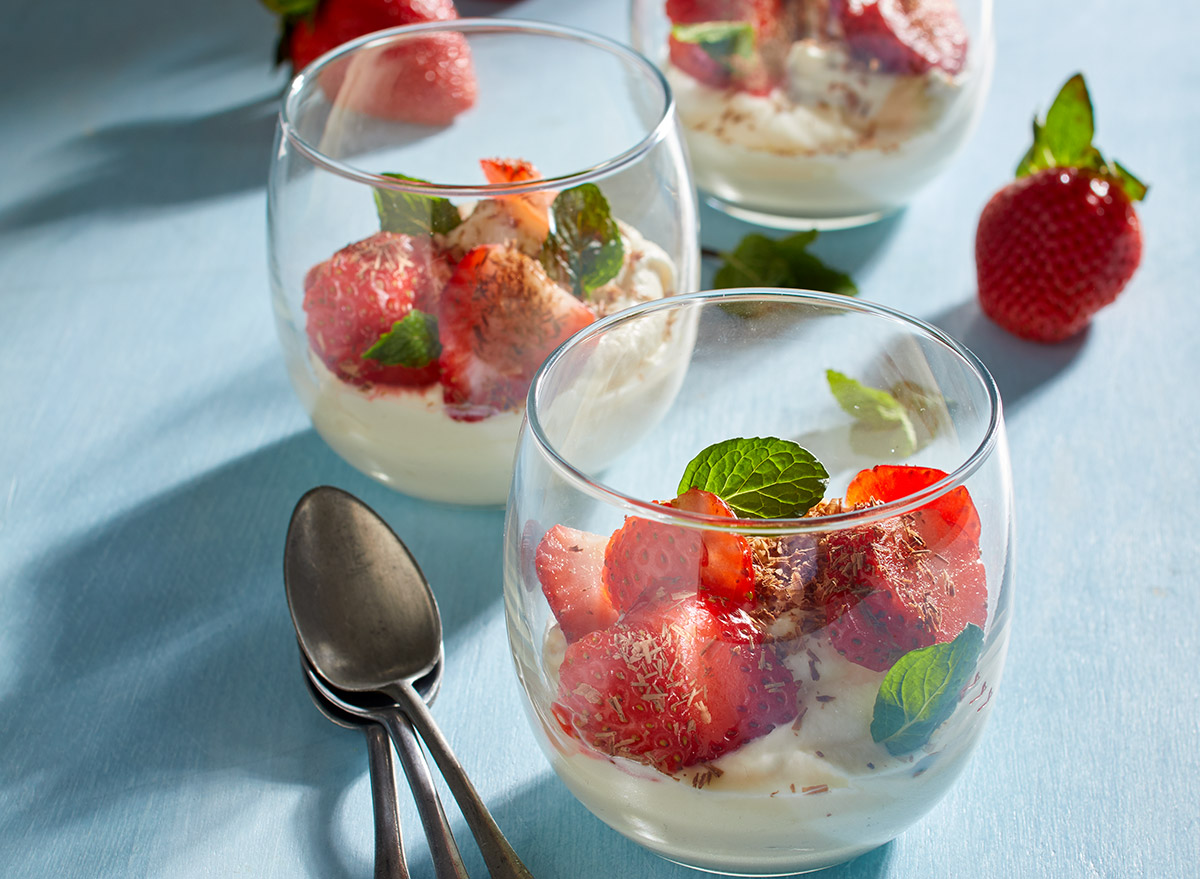 Strawberries and cream are a match made in heaven. No heat required here—simply whip the mascarpone into an airy cream and top with strawberries and a sweetener.
Get our recipe for Strawberries with Mascarpone.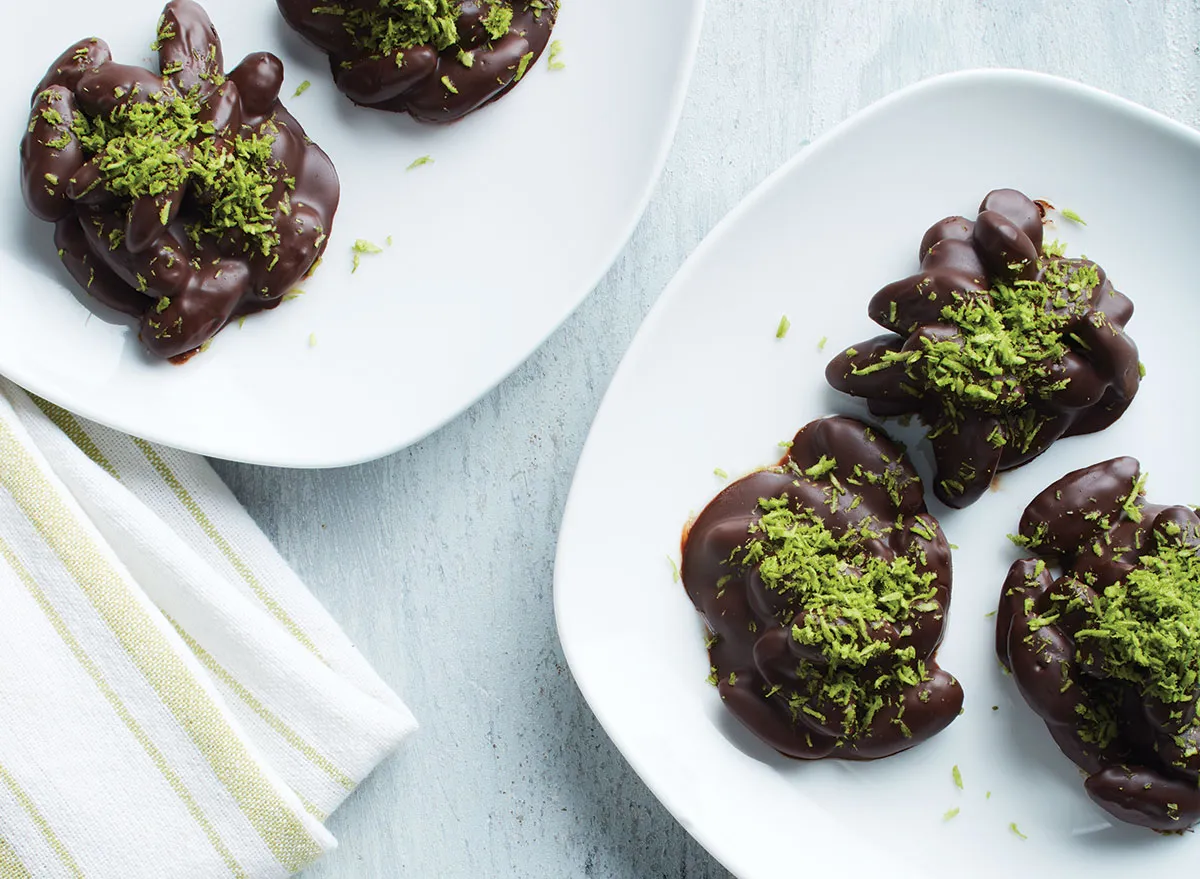 You may have been buying a version of these at the grocery store. But seriously, make this fancy schmancy matcha version and you'll never feel guilty about dessert again.
Get our recipe for Almond Clusters.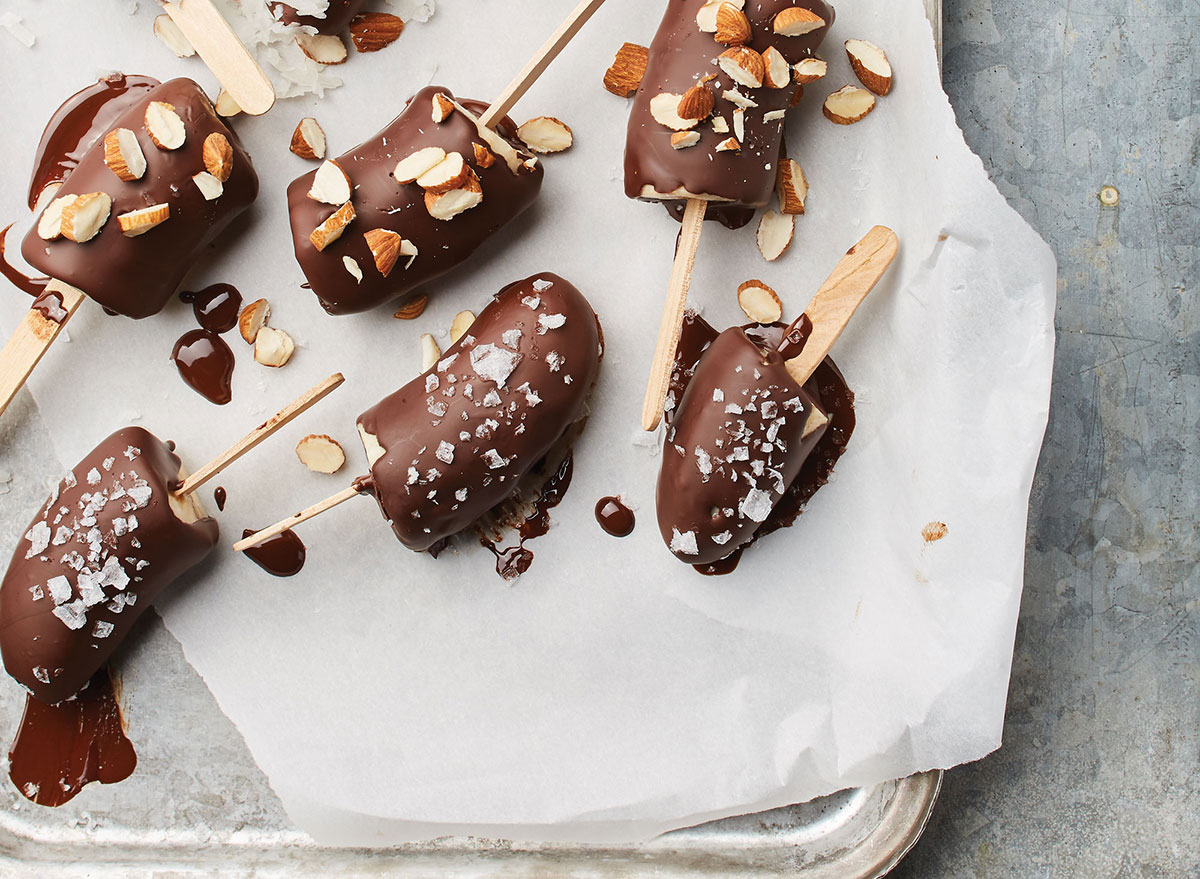 Dipping bananas in chocolate is the perfect way to make your family eat more fruit.
Get our recipe for Chocolate Dipped Bananas. 
Maybe you don't feel like baking during summer months, and this absolutely delicious dessert is an easy yet equally satisfying way to get a chocolate fix. Crepes require some time at the stove, but nothing compared to more complicated pastry bakes.
Get our recipe for Nutella Crepes. 
Mura Dominko
Mura is ETNT's Executive Editor, leading the coverage of America's favorite restaurant chains, grocery stores, and viral food moments.
Read more about Mura