15 Best Foods That Pair Well With Peanut Butter
Jelly isn't the only pairing that goes well with this nutty spread!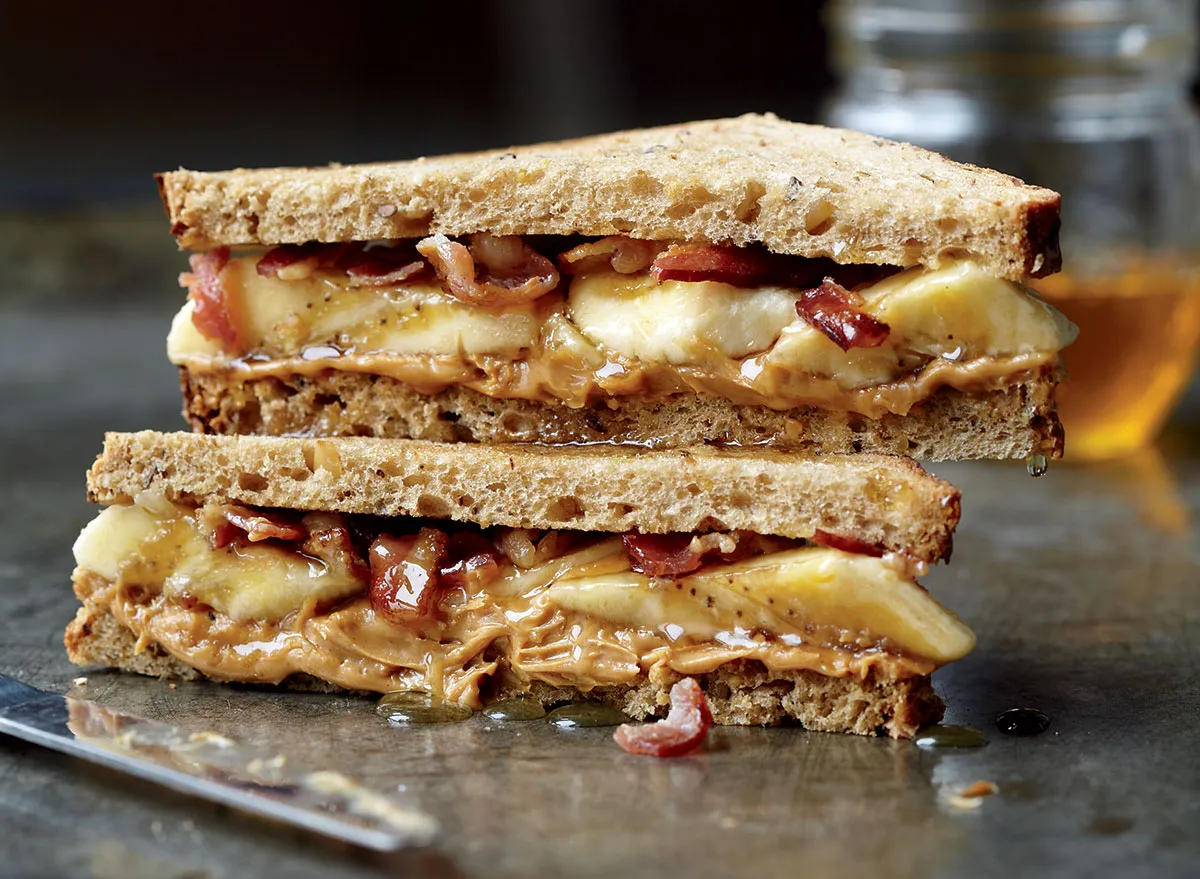 Peanut butter isn't just for spreading on a piece of toast. In fact, a jar of peanut butter can go a long way when it comes to cooking recipes in the kitchen. It goes well in noodle dishes, breakfast bowls, and even in your salads! So toss that usual peanut butter and jelly and try one of these clever peanut butter combinations that work well together to change up your usual peanut butter routine.
For even more cooking tips, be sure to sign up for our newsletter.
We all knew this one was coming. Peanut butter and apples have been the perfect pair since the dawn of time. They make for the perfect healthy afternoon snack or even go great together spread on a piece of toast for breakfast. Or lunch!
Here are 9 Things You Never Knew About Peanut Butter.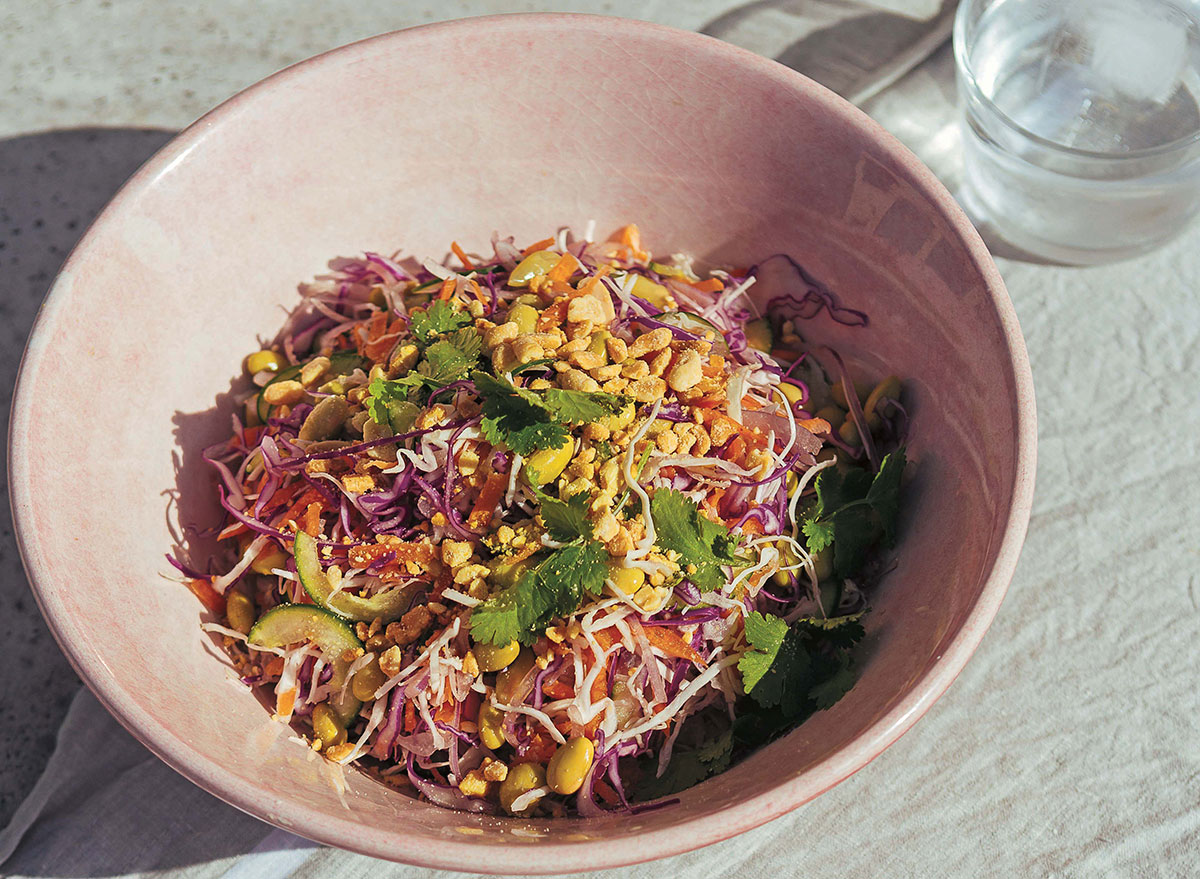 Peanut butter works really well in a lot of savory recipes like soups, salads, and even noodle dishes. The tanginess in ginger works well with creamy peanut butter, especially in this Crunchy Thai Ginger Salad dressed with a homemade Peanut Butter Dressing.
Here are 13 Delicious Peanut Butter Snacks You Can Make Yourself.
Oats are a great source of fiber and the best food you can eat in the morning for a longer life, but they don't taste that good on their own. The trick is to add-in toppings and flavors to give your bowl of oatmeal some pizzaz, and peanut butter works perfectly with it.
Here's Healthy Oatmeal With Peanut Butter and Banana Recipe.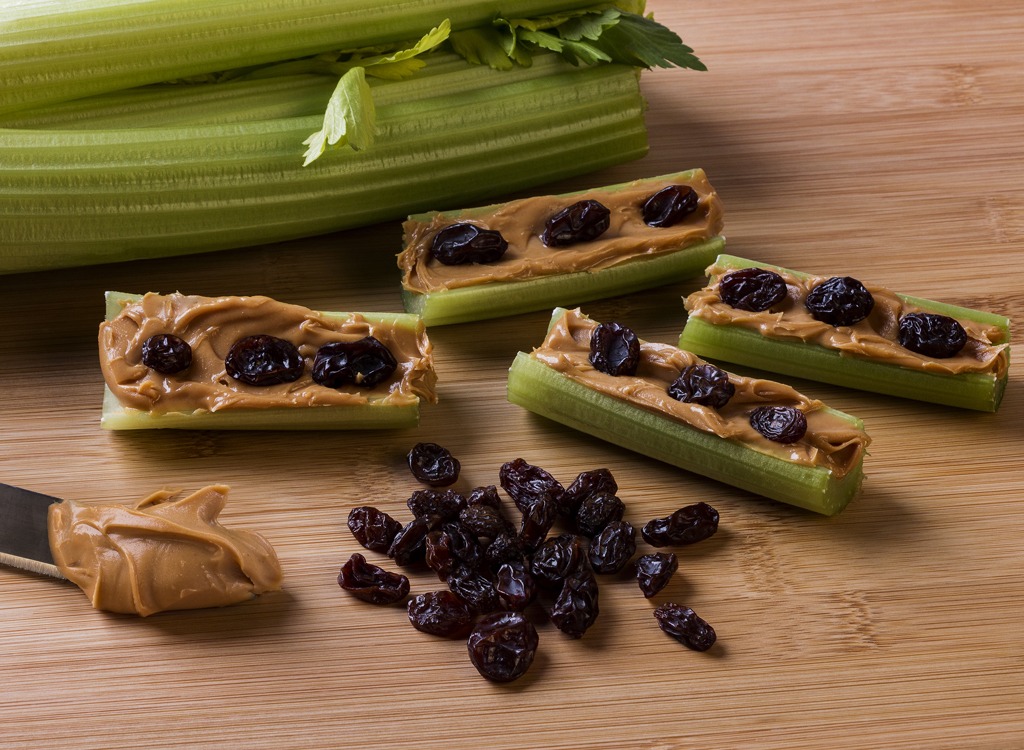 Another classic snacktime combo! Dipping celery in peanut butter gives you that perfect combination of creamy and crunchy that will satisfy your afternoon snack cravings.
There's a reason why peanut butter is a common sauce found in summer rolls—it pairs really well with shrimp and fresh vegetables! This Summer Roll recipe has crunchy peanut butter to give your shrimp Summer roll a little extra kick of flavor and crunch.6254a4d1642c605c54bf1cab17d50f1e
Peanut Butter + Sweet Potato
Peanut butter clearly works well in sweet dishes, like cookies and brownies, which is why it pairs well with other sweeter foods like sweet potato. We love to slice up sweet potato toast and spread peanut butter on top, plus other flavorful toppings.
You can try one of our Quick and Easy Sweet Potato Toasts.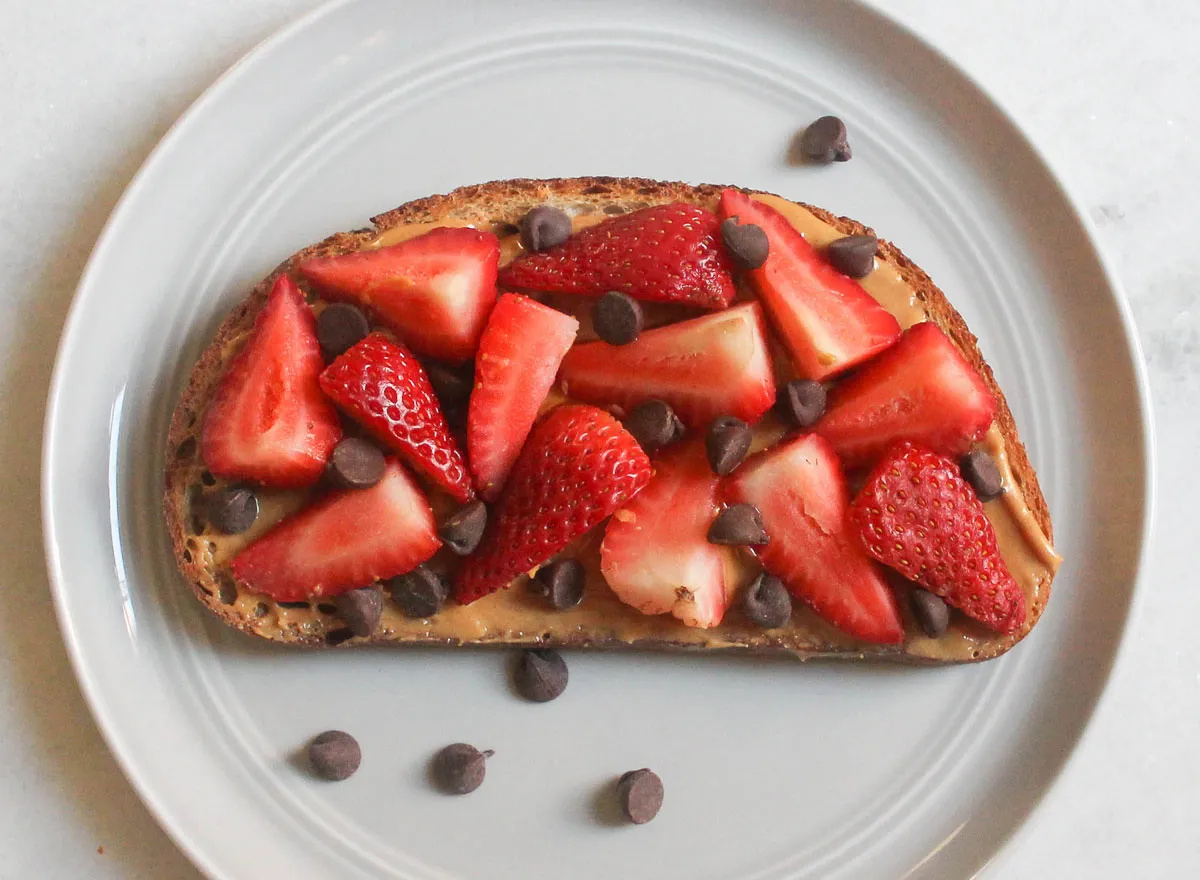 If peanut butter and jelly work well together, then clearly peanut butter and berries will pair well. You can simply enjoy them in toast, or add some peanut butter to your favorite berry smoothie to give it an extra kick of healthy fats, protein, and overall creaminess.
It sounds a bit odd, but trust us on this one. Peanut butter actually pairs well with many beef noodle dishes, and a personal favorite, slathered on a burger. Think about it: Sweet, creamy peanut butter on top of a salty burger patty? Case closed.
We can thank Elvis for this clever combo! Peanut butter, bacon, and banana sandwiches were his go-to (hence the name), and we promise after you try it, it might be your new go-to as well. Try this Low-Calorie Elvis Sandwich Recipe yourself!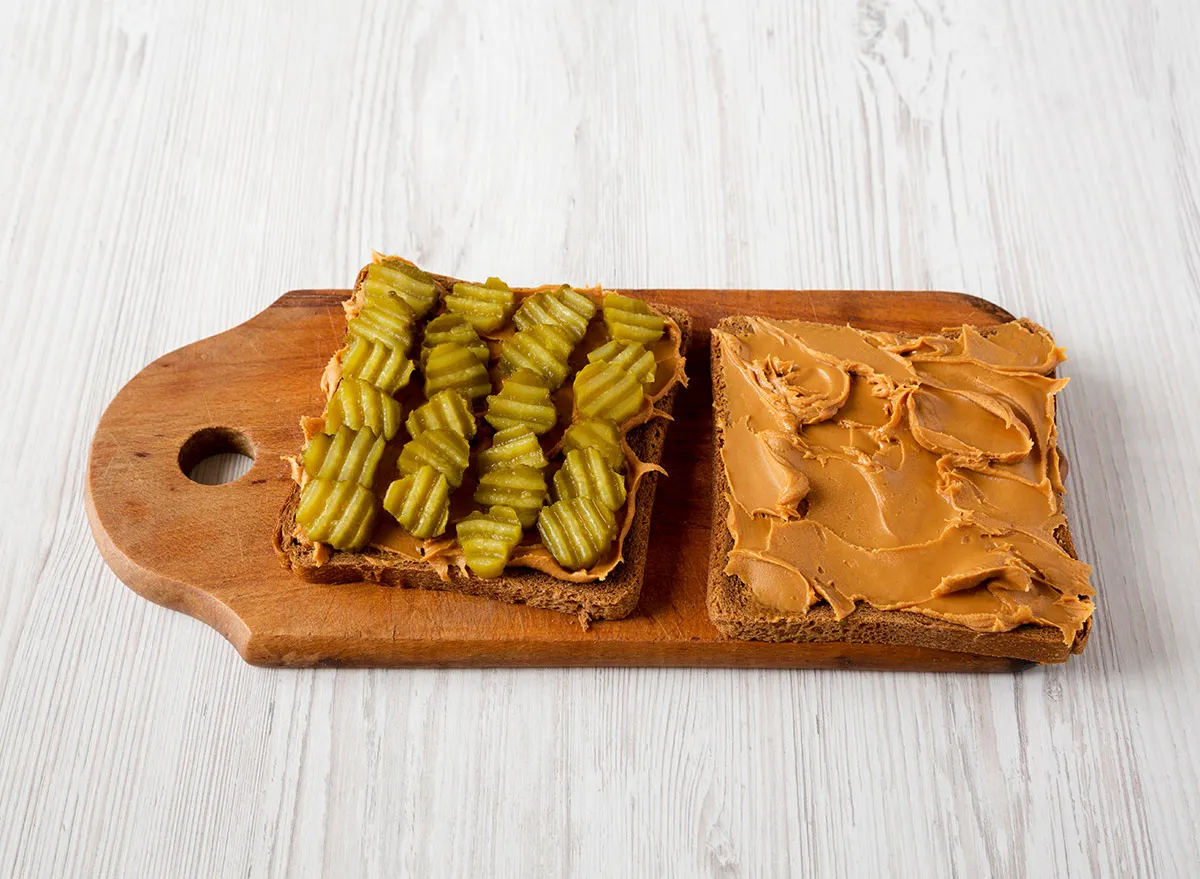 Even the New York Times backed this one up! Peanut butter and pickles may sound absolutely outlandish, but the two actually pair well together. Think salty and sweet.
Read more: 30 Surprisingly Delicious Food Pairings That Will Blow Your Mind
Anyone else obsessed with those peanut butter stuffed pretzels? Clearly it's a combination that works well together, so if you can't find a bag of this beloved snack, simply buy a bag of pretzels and dip in some peanut butter to enjoy that same experience.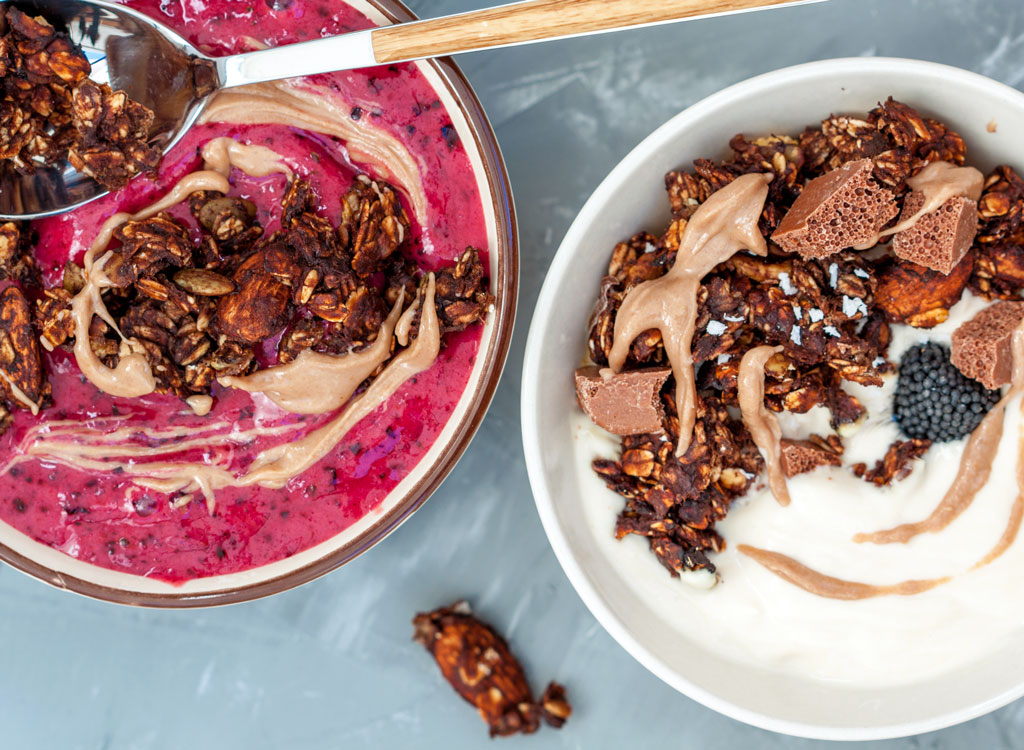 Even though plain Greek yogurt is the better option in terms of sugar, it's not the most pleasant to eat on its own. Stir in a tablespoon of peanut butter into 3/4 cup of plain Greek yogurt for an easy breakfast and sprinkle on your favorite toppings!
Here are 26 Things You Can Make with Yogurt.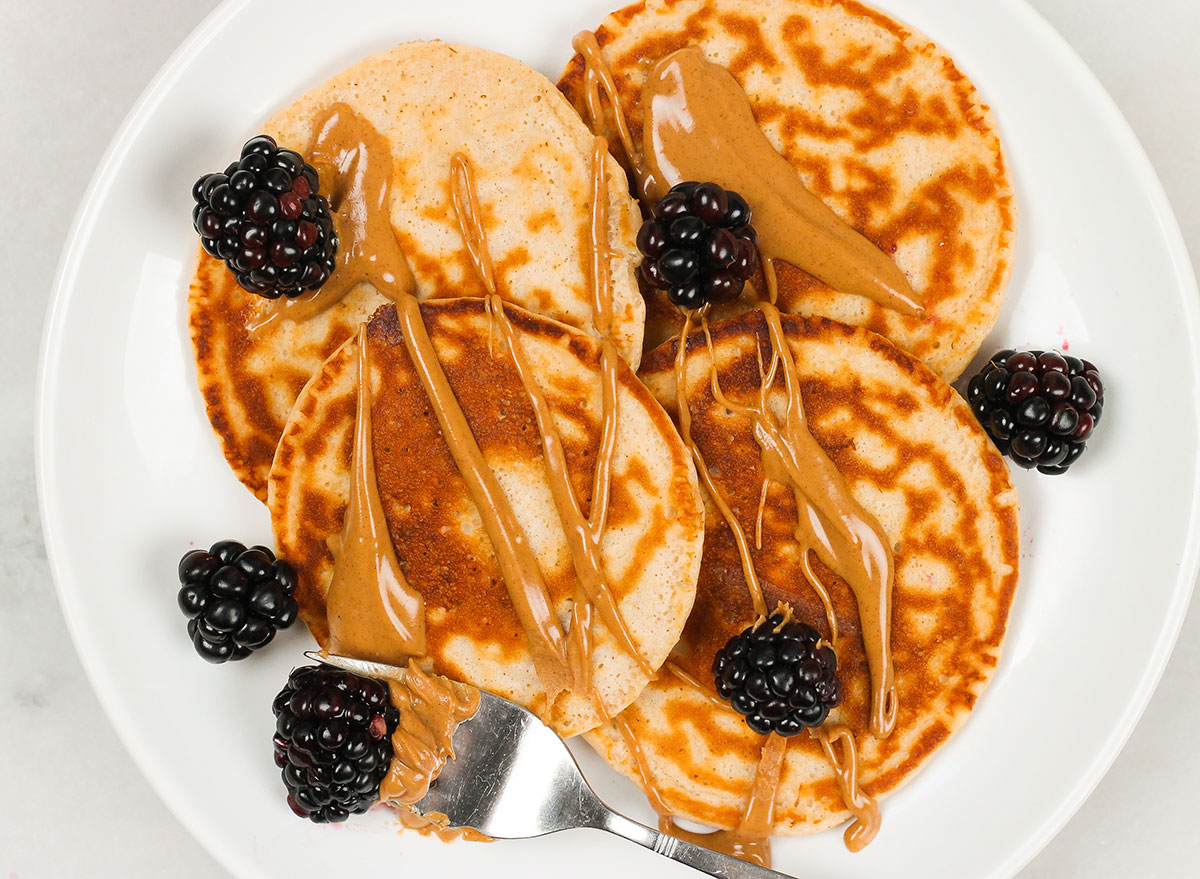 Maple syrup and butter are the typical topping for pancakes, but have you tried slathering your flapjacks with peanut butter? It gives the pancake the sweetness and fat you're craving without going overboard on the calories!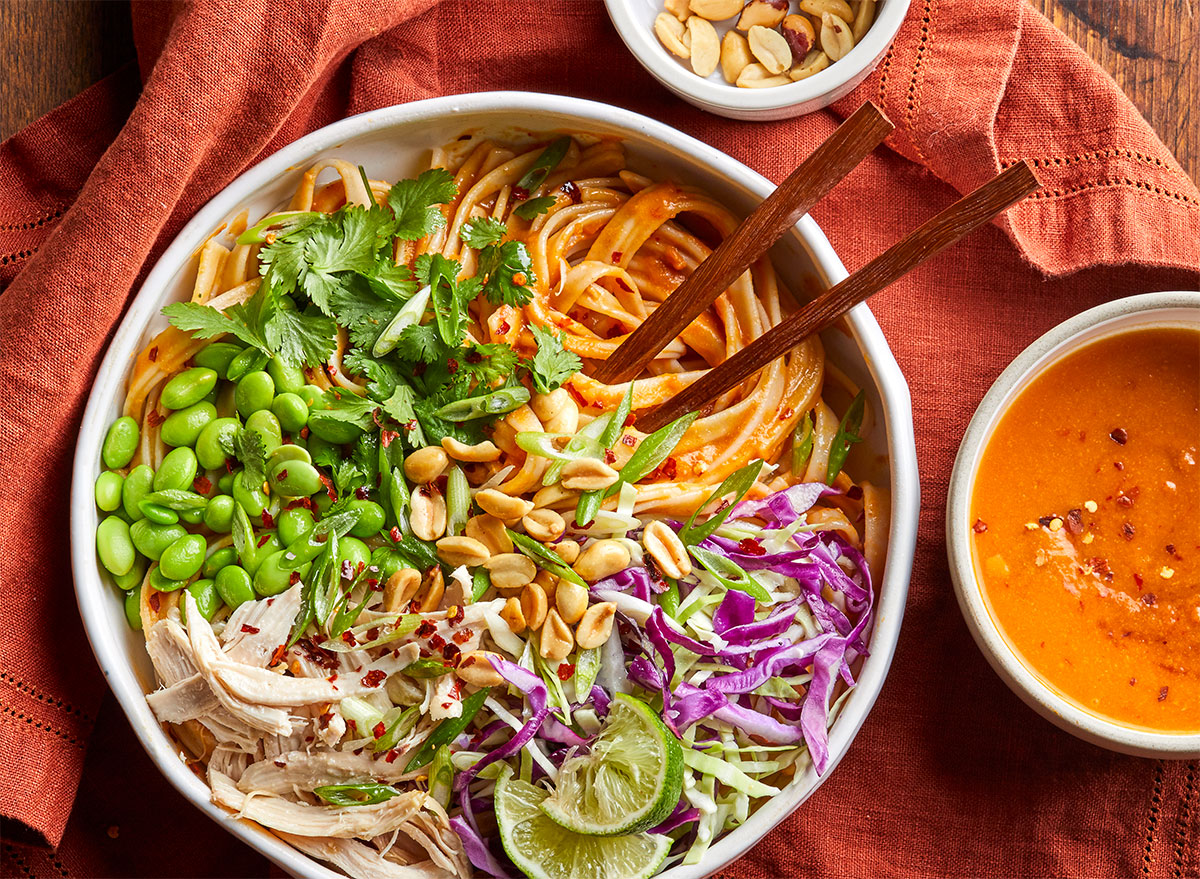 Peanut butter can sweeten up a can of pumpkin and works well in different types of baking recipes—breads, pies, muffins, you name it. It can even work well in savory dishes, like pad thai!
Peanut Butter + Chocolate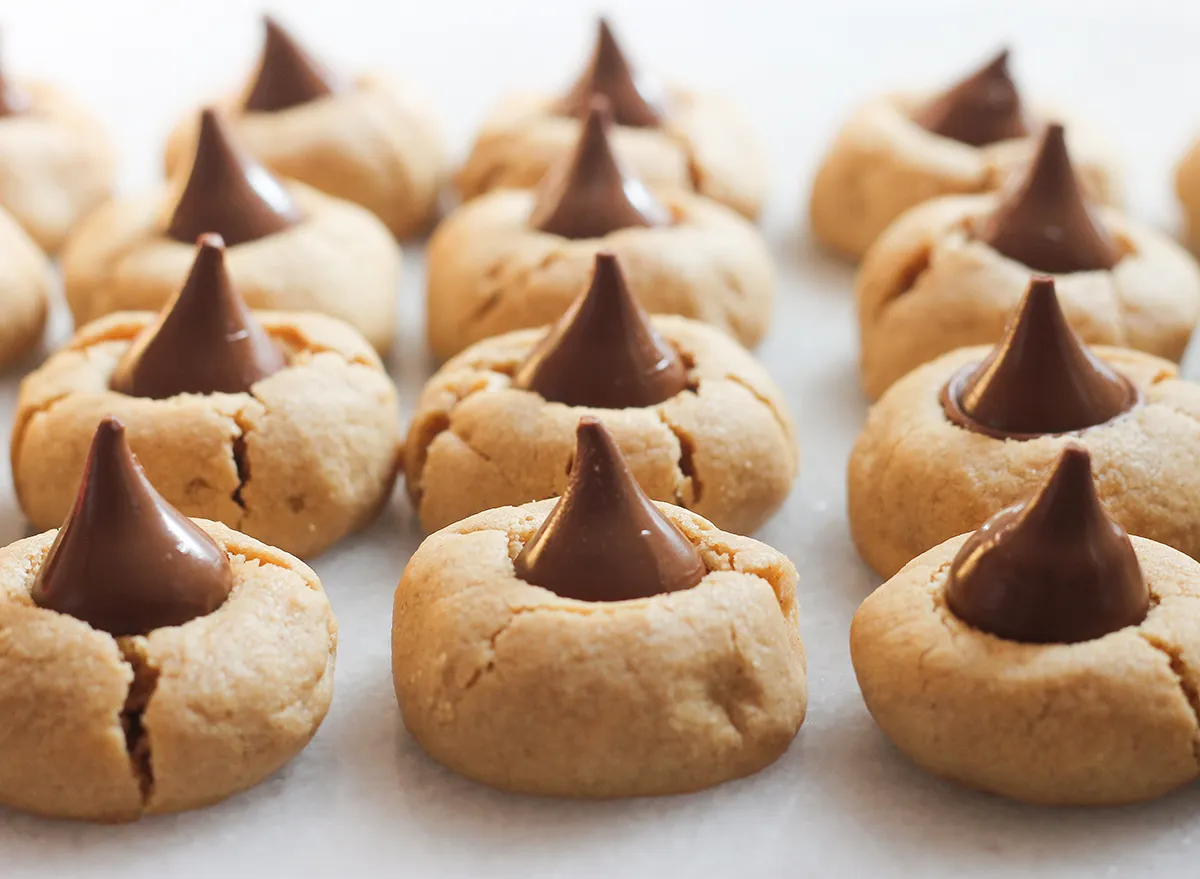 And of course, the classic combo—peanut butter and chocolate. These Peanut Butter Blossom Cookies are a great way to use up a jar of peanut butter and treat yourself to something sweet at the end of the day.
Read more: Here Are 27 Things That Happen to Your Body When You Eat Peanut Butter