This Weight-Loss Approach Actually Works, Finds Clinical Trial
While there's not quick fix for weight loss, a new study shows this aid can have a great impact.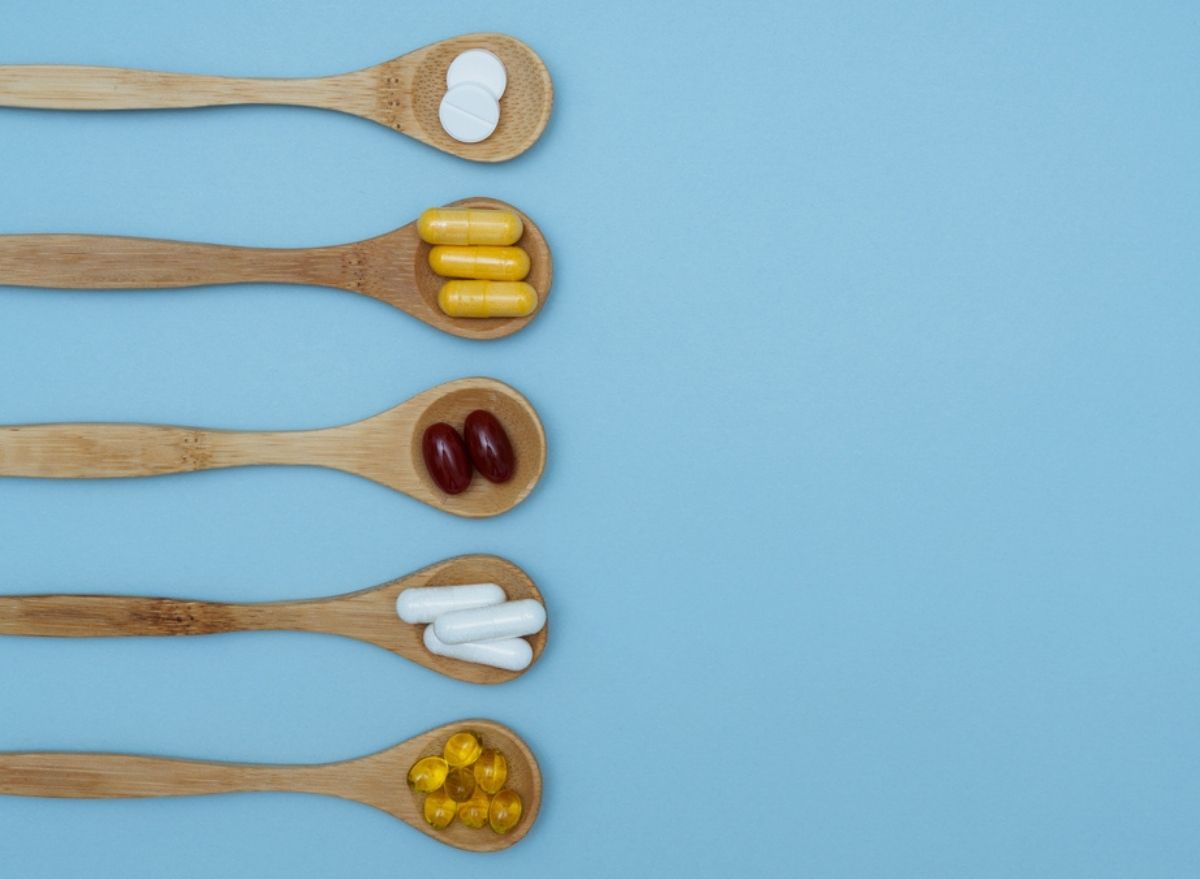 Over 40% of all Americans have obesity, a disease that increases a person's risk of experiencing other diseases, including diabetes, heart disease, and certain cancers.
Obesity can be a result of many factors, including genetics, lack of access to certain foods, and dietary and physical activity habits. Some data highlights that psychological factors like having depression can increase a person's risk of developing obesity, as does taking certain medications as well.
Regardless of the cause of developing obesity, many healthcare providers are focused on ways to help people who are managing this disease attain a healthy weight to help support their overall health and wellness, one of which is developing effective weight loss aids backed by clinical trials, like Plenity.
Why weight loss can be difficult, and how prescription weight management aids may help
There is no single most effective method to promote weight loss. From following certain diets to exercising, there are various ways that people can support their weight goals. No matter what method a person adopts to promote a healthy weight, two factors must be met—you must consume fewer calories than you burn and you must focus on good quality food.
Unfortunately, most people who have obesity and attempt to lose weight are simply not successful. One of the most common reasons why dieting fails is because hunger levels naturally increase when you eat fewer calories. For many, this makes it hard to keep up with calorie restriction, with many reverting back to their baseline calorie intake.
Therefore, finding a way to help people feel more satisfied while limiting their caloric intake could be a viable solution for attaining desired weight loss.
And that is where Plenity, a new weight loss solution, can come into play.
Plenity is an FDA-cleared weight management aid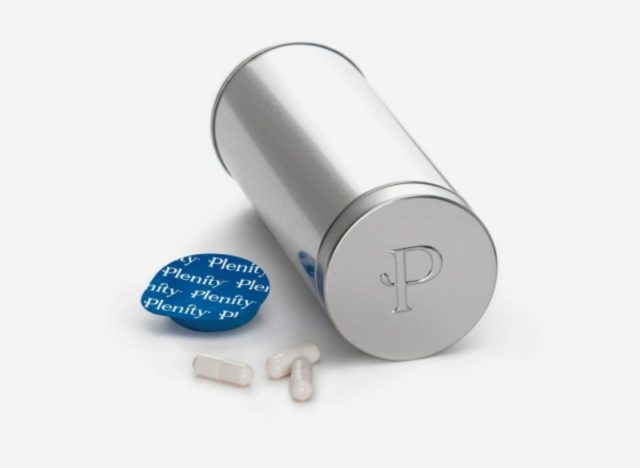 Despite the evidence highlighting how having obesity is linked to a slew of negative health outcomes, only 2% of patients who are overweight or obese receive anti-obesity drug therapy.6254a4d1642c605c54bf1cab17d50f1e
"Access to treatment options for people with obesity is so low," explains Nina Crowley, PhD, RDN, LD, Registered Dietitian and Health Psychologist in Charleston, SC. She emphasizes that having an option that is easy to take, lower in cost, and low risk may be "less intimidating to patients and more attractive for providers to prescribe" when making steps to manage obesity.
To address this gap in treatment options, an FDA-cleared aid for weight management called Plenity was created, and it is currently available via prescription.
"Plenity is taken as three capsules with 16 ounces (2 glasses) of water 20 minutes before lunch and dinner," Crowley explained. It absorbs the water it's taken with and mixes with the food eaten. "As you continue to use it, you feel fuller throughout the day. Being that it is not absorbed in the bloodstream, it is a safe way for people to achieve greater satiety at mealtimes," she added.
"The particles can hold up to 100 times their weight in water and that's what makes you feel full after consuming the pills," says Lauren Harris-Pincus, MS, RDN, founder of NutritionStarringYOU.com and author of The Everything Easy Pre-Diabetes Cookbook.
Unlike with many weight loss supplements, the outcomes associated with using Plenity are not theoretical. According to a clinical trial published in Obesity, "59% of Plenity responders lost on average 10% of their body weight (22 pounds) in six months," Crowley reported.
Finally, Crowley adds that the practice of taking Plenity is "paired with virtual support and a group where others taking Plenity can support each other."
Adults with excess weight who have a Body Mass Index (BMI) of 25–40 kg/m², are eligible for Plenity, so, for those who are in what Crowley calls the "'treatment gap' between the weight at which diet/exercise would be effective to help get to a 'normal weight,'" Plenity may be a nice addition to other interventions (like diet and exercise) that are already implemented.
RELATED: Supplements That You Should Avoid, Say Physicians
Correction: A previous version of this story, titled "The #1 Best Supplement for Weight Loss, Says Study," referred to Plenity as a weight loss supplement. As Plenity clarified, Plenity is not a supplement; it is a prescription weight management aid that is an FDA-cleared medical device. We have updated the article to reflect this clarification.
Lauren Manaker MS, RDN, LD, CLEC
Lauren Manaker is an award-winning registered dietitian, book author, and recipe developer who has been in practice for almost 20 years.
Read more about Lauren