8 Signs You're Shopping at the Wrong Grocery Store
The biggest red flags may be right in front of you.
There's no other business that has a relationship with you quite like your grocery store. Unfortunately, just like human relationships, this one can be one-sided, unfulfilling, or even downright toxic. This is especially true amid the coronavirus pandemic, when the one-stop-shop you frequent can end up becoming a serious risk to your health if the store isn't being managed correctly.
But just like any bad relationship, the first step to setting things right is admitting that you deserve better. Whether it's not following basic health code requirements, letting you down with the selection of foods, or never being able to get fresh produce, it might be time to change up your supermarket of choice.
If you've been on the fence about whether or not you're shopping at the wrong grocery store, here are some of the biggest red flags that you indeed are. And, for more shopping tips, make sure to check out these 8 Grocery Items That May Soon Be in Short Supply.
They have lax COVID policies.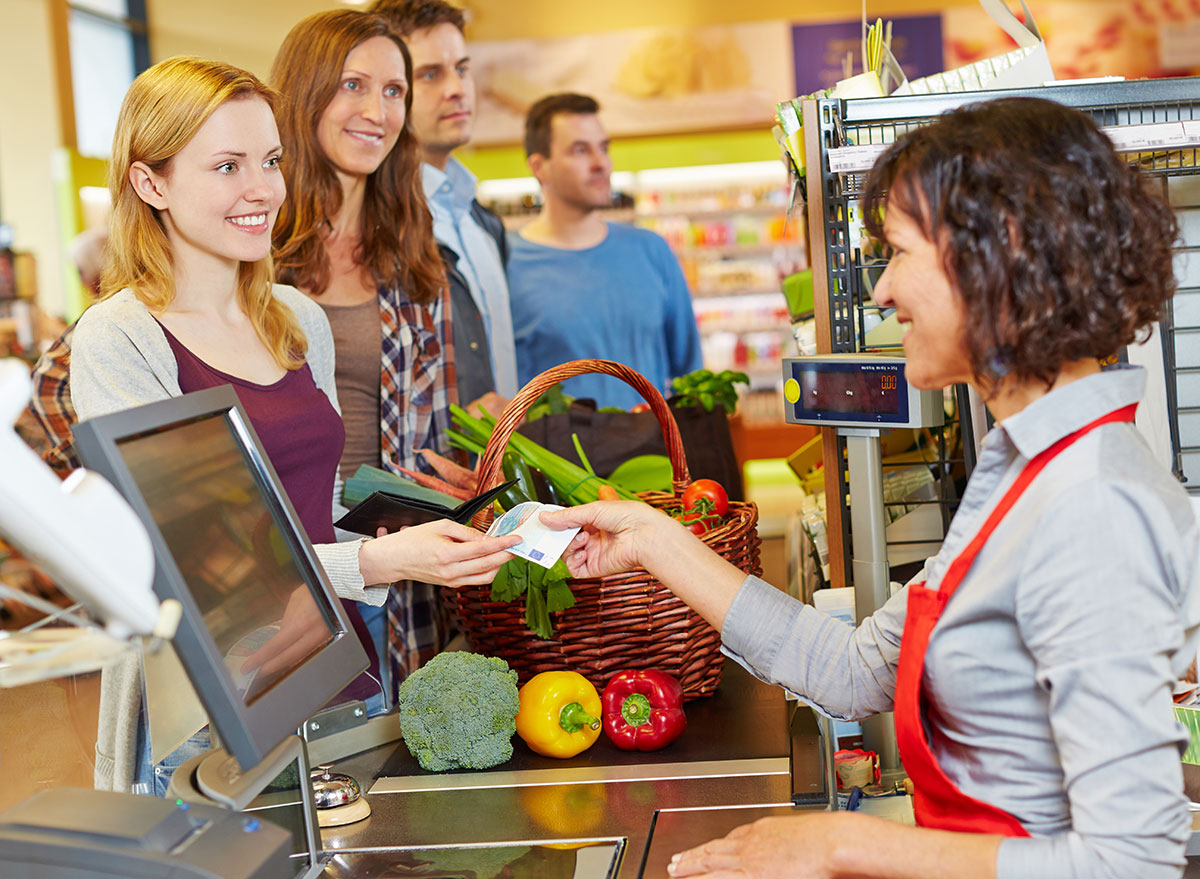 Things may have calmed down from months ago when grocery stores were among the most harrowing places to visit. But the fact remains that grocery stores are still someplace we all need to count on going to week after week—and the same CDC recommended safety guidelines apply. If your grocery store is making your shopping experience unsafe by not requiring everyone to wear masks, enforcing social distancing, or protecting their employees, it's probably time to move on to a better, safer option.
Related: Sign up for our newsletter for the latest grocery shopping news.
They look unclean.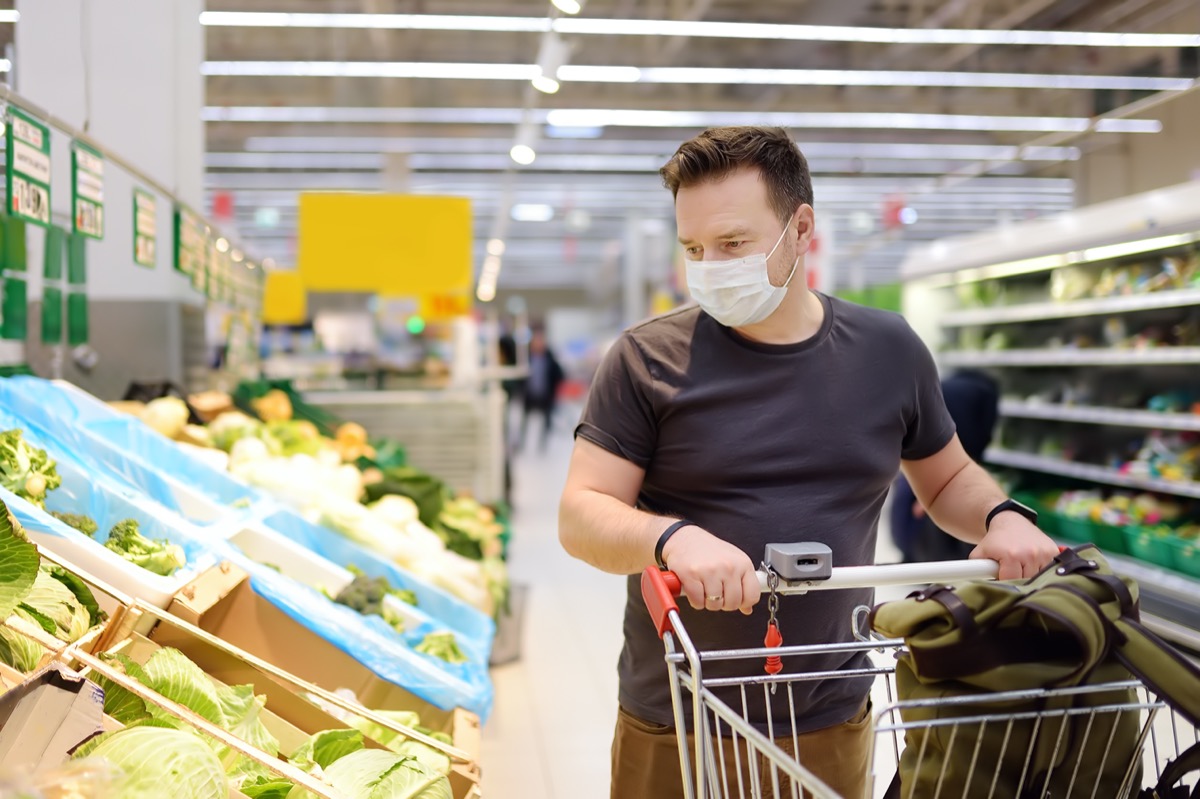 Whether it's perpetually dirty floors, spills that go unmopped for hours, or filthy windows that look like they haven't been washed in years, there's something deeply unsettling about shopping for your food in a place that looks unclean. According to a report from Cleaning Services Group (CSG), "Dedicated retailers should wash and buff their floors daily." If your go-to grocer isn't taking care of these tasks, they're probably not taking much else seriously. Related: This Fruit From Meijer Was Just Recalled for Salmonella.
There's not enough staff.
Even smaller markets need enough staff to make sure that aisles are well stocked, messes get cleaned up, and customers are well served. Whether it's epically long checkout lines or never being able to find someone to help you, being short-staffed is a sign that management just doesn't care. Related: 30 Hacks to Save at the Grocery Store.
They don't treat their employees well.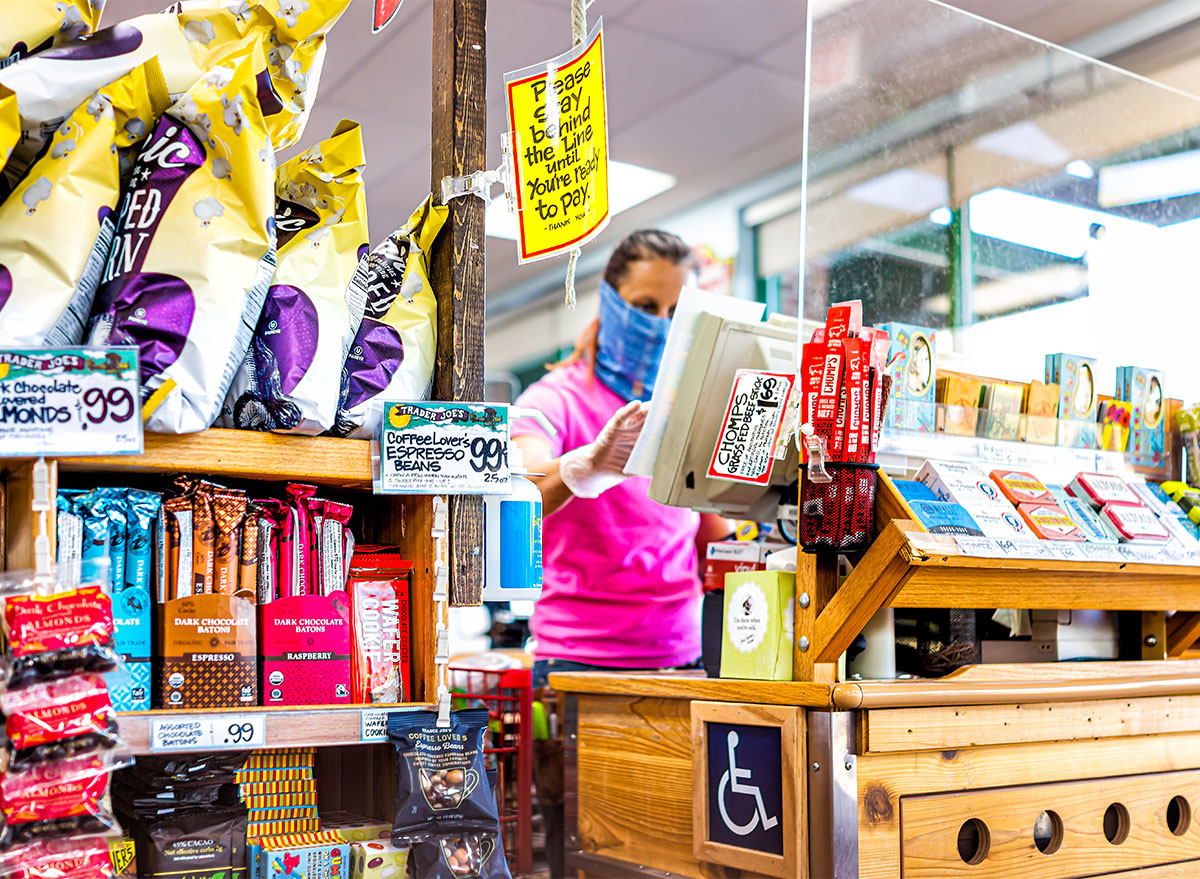 Besides not having enough staff on hand, does your favorite supermarket cycle through employees faster than orders of produce? Any store that doesn't take care of their employees or treat them well is most likely making other bad business decisions—especially during the pandemic. If ownership isn't looking out for workers' safety or refuse to pay them a living wage, you might want to consider supporting a store that does. Related: 15 Unhealthiest Costco Buys.
They're often out of stock of important items.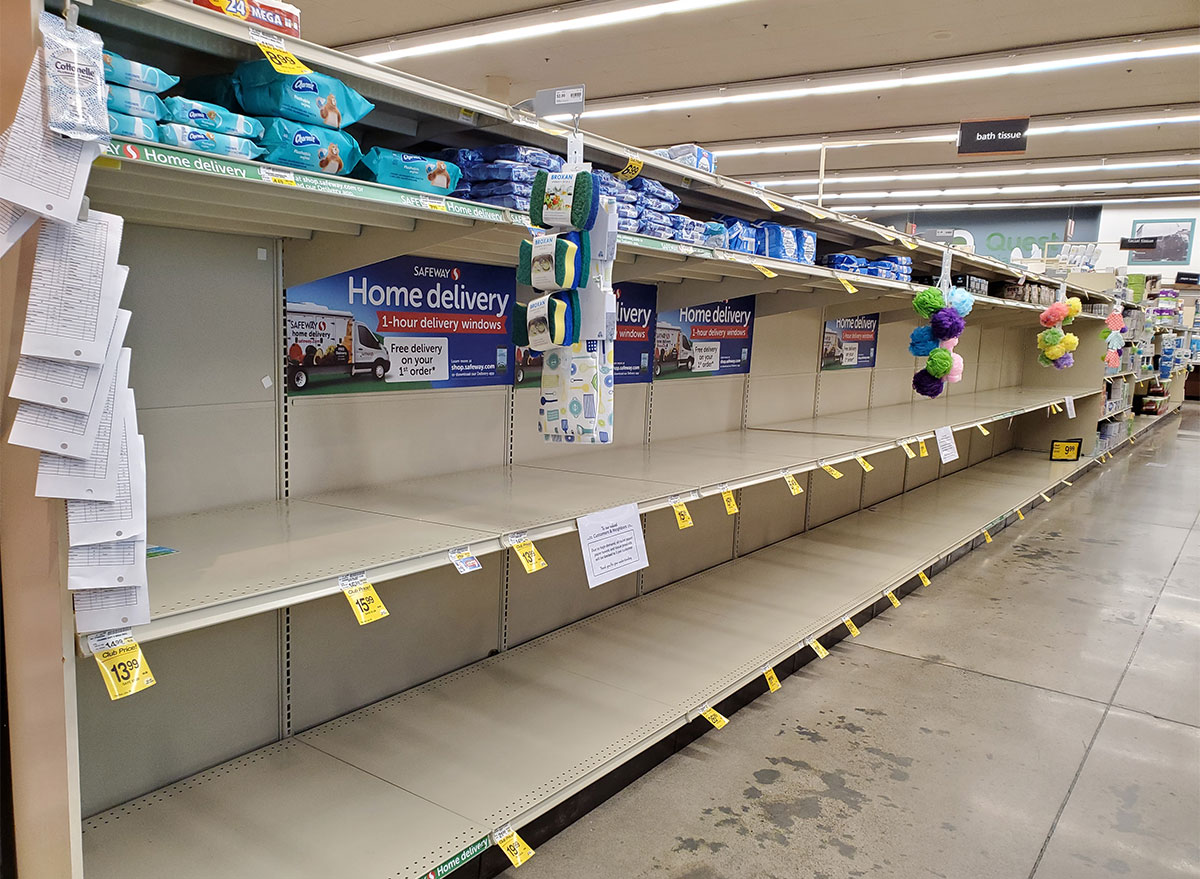 The mad dash for cleaning products thanks to COVID-19 may have created a shortage of basic necessities that still can be felt months later, but it's another thing if your go-to grocery store never seems to have basic necessities on the shelves. Constantly being out of stock of your favorite essentials is grounds for taking your business elsewhere. Related: These Popular Groceries are Flying Off Shelves Right Now.
The produce is never fresh.
You may not have to expect farmer's market quality levels of freshness from your local grocer, but it's another thing when they only tomatoes they ever have on sale are mushy and brown even as they go on the shelf. Don't settle for gross vegetables: find a supermarket that practices FIFO ("first in, first out") to ensure that their produce isn't perishing in the coolers before you even get to it.6254a4d1642c605c54bf1cab17d50f1e
They're only open at inconvenient hours.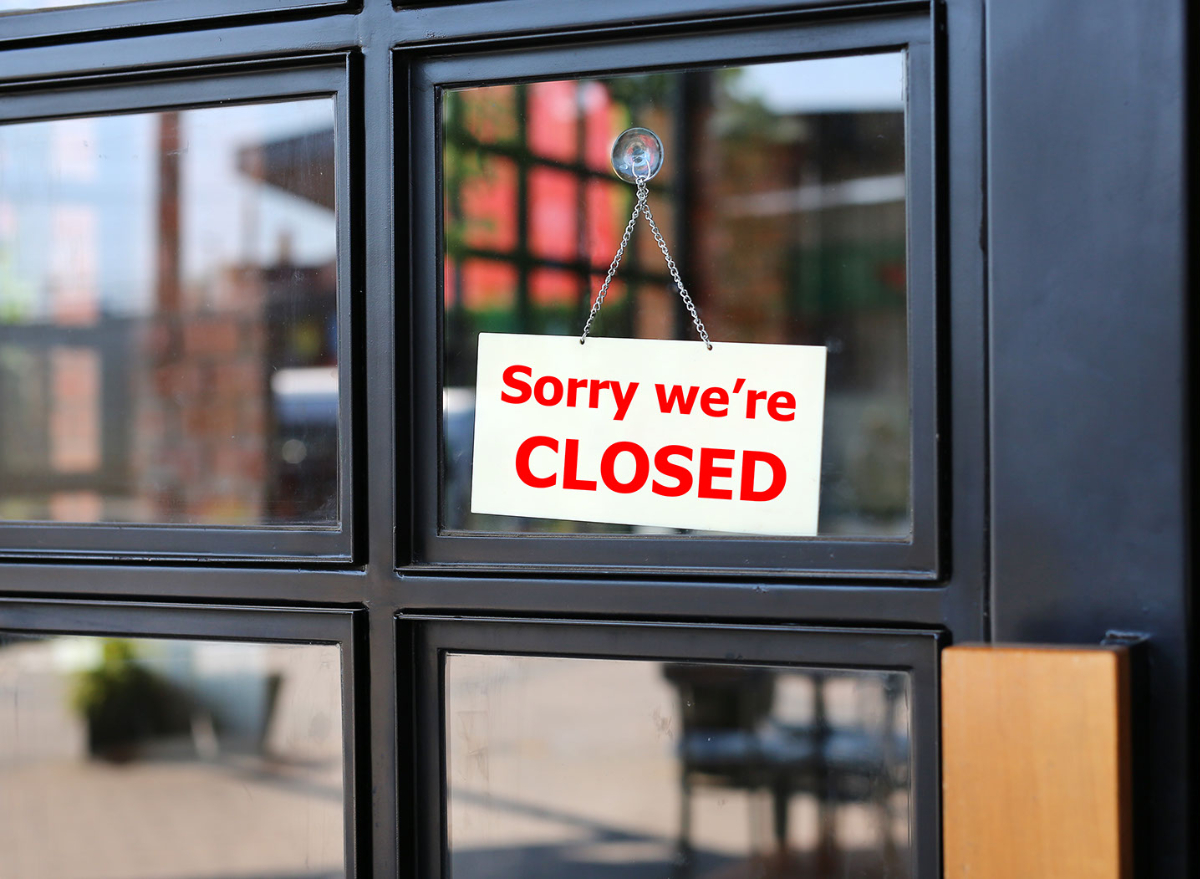 Closing to take care of COVID-related issues, including deep cleans or major restockings, is one thing. But you never realize how important it is to have a store that keeps reliable hours until you're left high and dry in a pinch. If your local option is closing early or opening too late to work with your schedule, take your business elsewhere.
They're still running a buffet or salad bar.
Life amid the coronavirus pandemic has changed many things, but keeping up a buffet line of open food trays is an egregious error. These days, the FDA advises grocery stores and restaurants to "discontinue operations such as salad bars, buffets, and beverage service stations that require customers to use common utensils or dispensers." In fact, this has caused buffet restaurant chains to even go out of business.
For more, check out the 24 unhealthiest carbs at the grocery store.
Zachary Mack
Zach is a freelance writer specializing in beer, wine, food, spirits, and travel. He is based in Manhattan.
Read more about Zachary