10 Worst Fast-Food Desserts on the Planet, According to Dietitians
Dietitians share their choices for the worst fast-food desserts out there.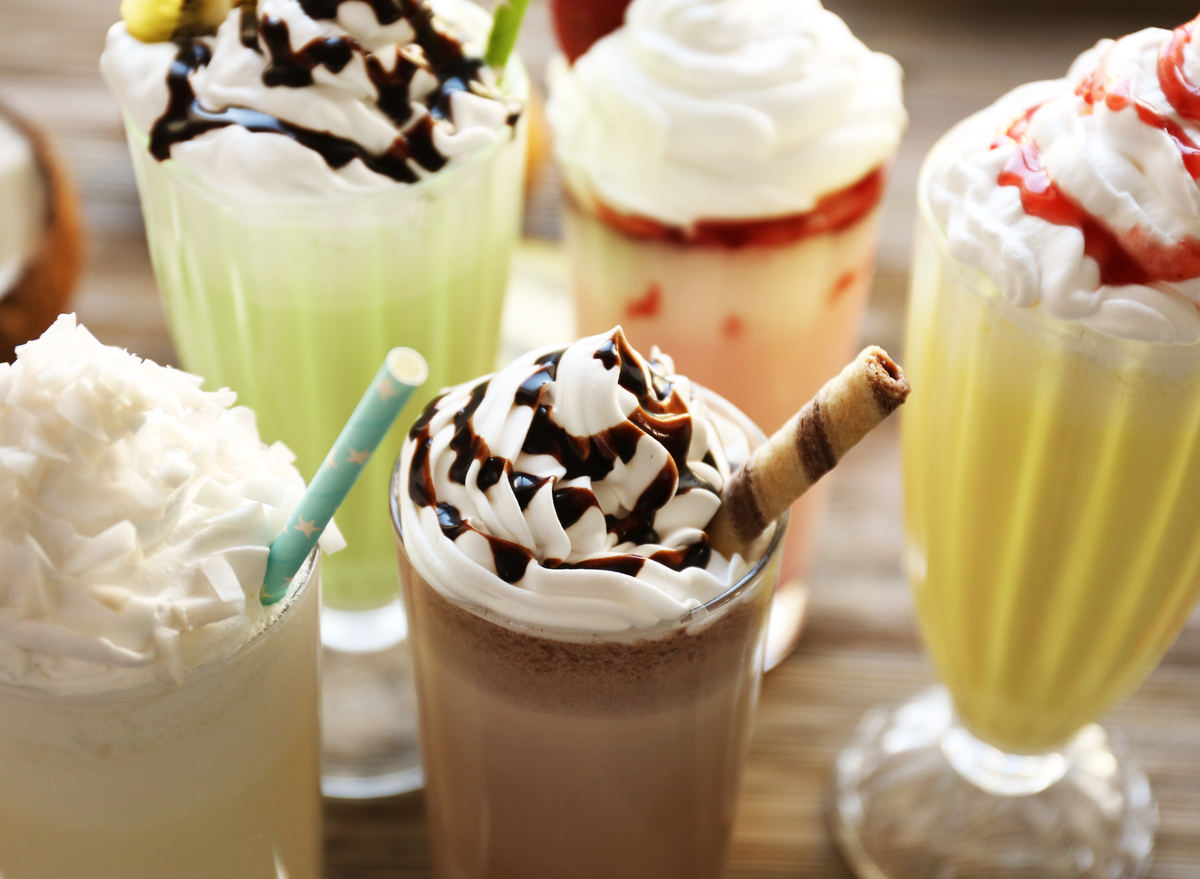 Chances are if you're heading to a fast-food restaurant to grab a dessert, you're not doing it with the intention of choosing something healthy. There's nothing wrong with treating yourself to your favorite sweet treats from time to time. But if you're someone who frequents fast-food joints quite often and loves finishing your meal out with a dessert, you may want to know which ones are decent in the nutrition department, and which ones experts consider to be the worst fast-food desserts on the planet.
But first, what are some of the things you can look for when trying to choose a dessert that may not totally derail your health goals? For one, you'll want to take note of the total fat and saturated fat. In some dessert options, especially milkshakes and frozen custards, the saturated fat can sometimes go well beyond the daily limit of around 13 grams. Another thing to take note of is how much sugar a dessert has. Of course any sweet treat is going to have sugar, but some fast-food options have upwards of five or six times the recommended daily maximum.
To help you next time you're faced with the decision of which sweet treat you want to grab and take on the go, here's a dietitian-recommended list of the 10 worst fast-food desserts that you'll definitely want to avoid. Then for more tips to help you make healthier choices while eating fast food, check out What 500 Calories Looks Like at 9 Fast-Food Restaurants.
Burger King Chocolate Oreo Shake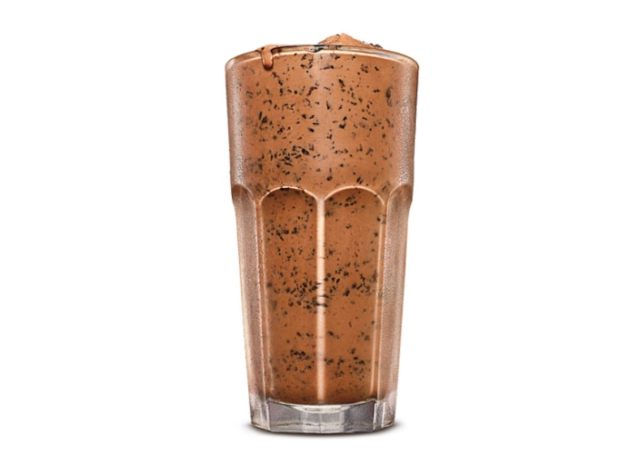 Per large shake
: 674.6 calories, 17.4 g fat (10 g saturated fat, 0.4 g trans fat), 474.5 mg sodium, 63 g carbs (3 g fiber, 91 g sugar), 13.6 g protein
If you're heading to Burger King, you may want to skip their Chocolate Oreo Shake.
"With 674 calories and 91 grams of sugar, this oreo cookie shake is more than a dessert, it's likely more calories than what a meal should be for most people," says Amy Goodson, MS, RD, CSSD, LD, author of The Sports Nutrition Playbook and member of our Medical Expert Board. "Just to give you an idea, 91 grams of sugar is a little more than one-third of a cup, which is WAY more than what you should have," she adds. "In fact, The American Heart Association (AHA) recommends a max of 9 teaspoons of sugar (36 grams) for men and 6 teaspoons (25 grams) for women."
Sonic 5-Piece Cinnabon Cinnasticks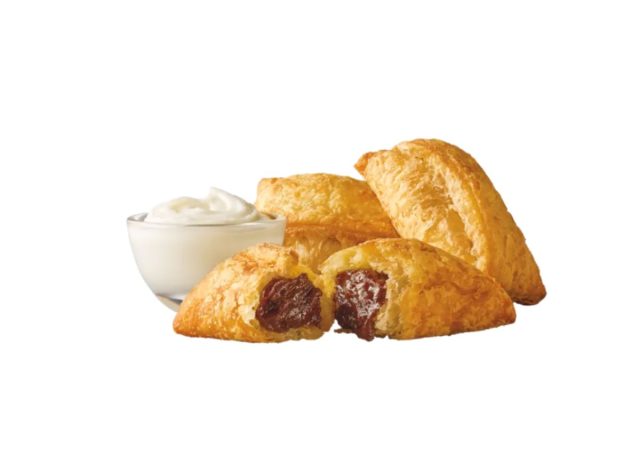 Per 5-piece order
: 780 calories, 47 g fat (15 g saturated fat), 490 mg sodium, 80 g carbs (4 g fiber, 40 g sugar), 11 g protein
The Cinnabon Cinnasticks are certainly tempting. However, these "warm, buttery pastries filled with gooey cinnamon roll filling and served with real cream cheese frosting can get you in a calorie bind real quick," says Goodson. "And with 780 calories and 47 grams of fat, this Cinnabon dessert provides more fat than most people should eat in one meal."
White Castle Fudge-Dipped Brownie on a Stick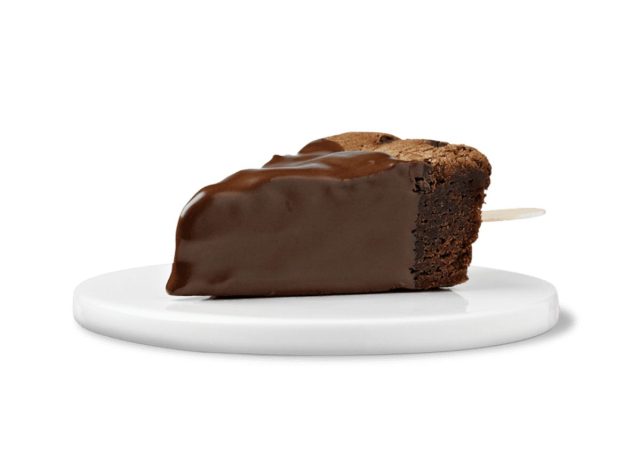 Per brownie
: 240 calories, 12 g fat (7 g saturated fat), 90 mg sodium, 34 g carbs (1 g fiber, 26 g sugar), 2 g protein
It's easy to see the hype surrounding this rich chocolate brownie that you can take on the go, but the amount of sugar is already getting close to your daily recommended limit.
"With 240 calories and 26 grams of sugar, 40% of the total calories of this fudge-dipped brownie on a stick dessert comes from sugar," says Goodson. "While lower in calories, it also has 12 grams of fat, which is 45% of the total calories and means that 85% of this dessert's calories comes from sugar and fat."
Dairy Queen Brownie Dough Blizzard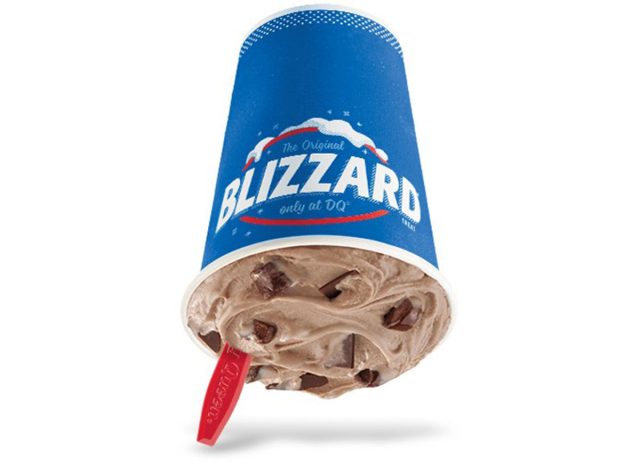 Per large Blizzard
: 1,400 calories, 65 g fat (32 g saturated fat), 610 mg sodium, 193 g carbs (4 g fiber, 150 g sugar), 27 g protein
Of course you'll want to order one of the famous Blizzards if you stop at Dairy Queen, but it may be helpful to note that this dessert is packed full with more saturated fat and sugar than is recommended to eat in a day.6254a4d1642c605c54bf1cab17d50f1e
"Made with brownie dough, chocolate chunks, and cocoa fudge blended with the world-famous soft serve to Blizzard® Treat ice cream, this dessert packs 1,400 calories, 150 grams of sugar, and 32 grams of saturated fat," says Goodson. "Considering the general Daily Value calorie recommendation is 2000 calories a day, this dessert is 70% of the total calories you should eat in a day!"
Additionally, the AHA recommends somewhere around 13 grams of saturated fat per day. That means this dessert almost three times the limit.
Arby's Jamocha Shake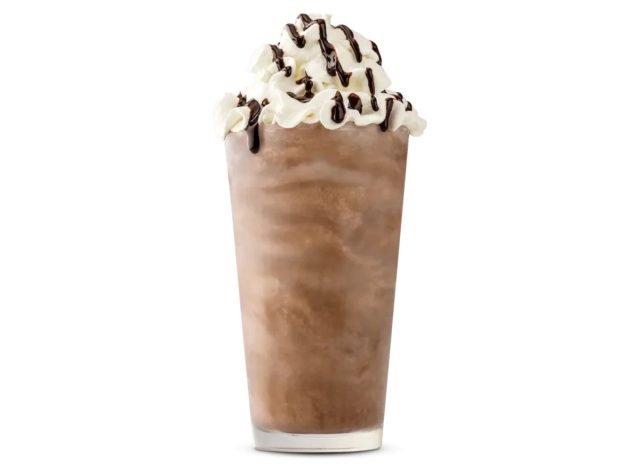 Per large shake
: 700 calories, 20 g fat (13 g saturated fat), 420 mg sodium, 116 g carbs (1 g fiber, 97 g sugar), 15 g protein
Arby's has more than just their famous curly fries. If you're in the mood for something sweet, you can choose from their collection of delicious shakes. Unfortunately, these shakes, like most fast-food milkshakes, are loaded with calories, sugar, and fat.
"This 'frosty, chocolatey, coffee-y treat' packs 700 calories, 97 grams of sugar, and 13 grams of saturated fat," says Goodson. "So while it might taste good and give you a little caffeine-fix, this shake may be one to leave behind, or at least enjoyed in a smaller size."
Shake Shack Cookies & Cream Shake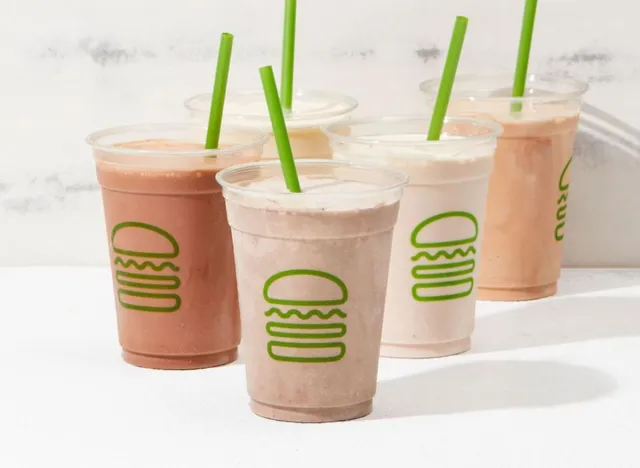 Per shake
: 850 calories, 44 g fat (24 g saturated fat), 580 mg sodium, 98 g carbs (0 g fiber, 86 g sugar)
According to Lisa Young, PhD, RDN, author of Finally Full, Finally Slim and member of our Medical Expert Board, milkshakes are almost always going to be "high in sugar and calories." The Cookies and Cream Shake at Shake Shack are no exception, with 86 grams of sugar and more calories than most people eat in an entire meal.
McDonald's M&M's McFlurry
Per McFlurry
: 640 calories, 21 g fat (14 g saturated fat, 0.5 g trans fat), 200 mg sodium, 96 g carbs (2 g fiber, 83 g sugar), 13 g protein
Young also adds the McDonald's M&M McFlurry to her list of worst fast-food desserts. "These are big, caloric, and full of fat (including artery clogging saturated fat), as well as tons of added sugar," she explains.
In fact, Young recommends staying away from most of these ice cream and/or custard types of desserts. "They often feature candy, chocolate, and other toppings that pack on calories," she says.
Dunkin' Frozen Chocolate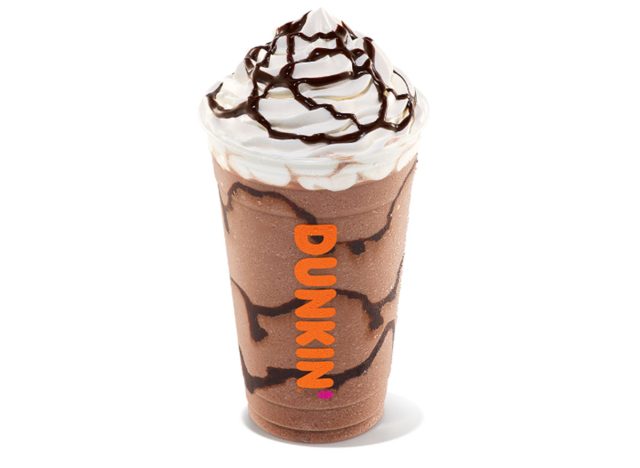 Per large size
: 890 calories, 18 g fat (13 g saturated fat), 330 mg sodium, 175 g carbs (4 g fiber, 158 g sugar), 10 g protein
The sodium and fat in the Dunkin' Frozen Chocolate may be lower than some of the other desserts on this list. But this drink deals a whopping 158 grams of sugar in one large size, which is over four times the daily recommended sugar limit for men and six times the limit suggested for women.
A&W M&M Polar Swirl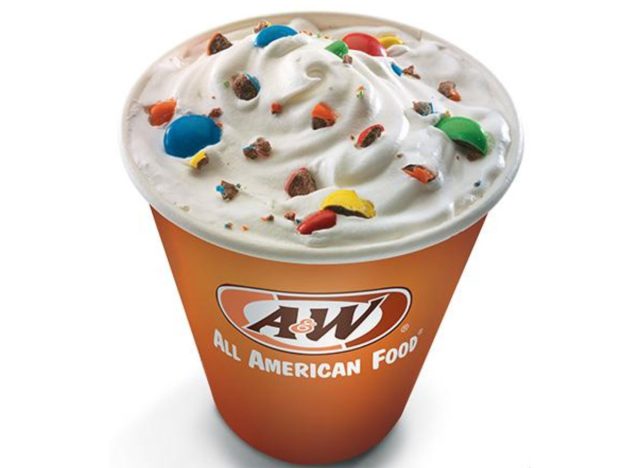 Per large size
: 1,190 calories, 43 g fat (26 g saturated fat), 640 mg sodium, 182 g carbs (3 g fiber, 162 g sugar), 24 g protein
The M&M Polar Swirl from A&W may taste delicious and satisfy your sweet cravings. However, with a whopping 162 grams of sugar, this is certainly one of the worst fast-food desserts out there. Along with having almost 6 times the recommended amount of sugar for an entire day, this ice cream dessert also has twice the recommended saturated fat.
Culver's Chocolate Concrete Mixed With Reese's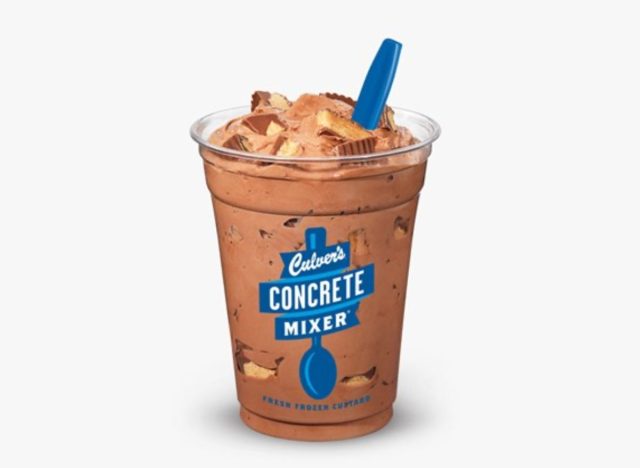 Per large size
: 1,440 calories, 75 g fat (39.6 g saturated fat, 1.7 g trans fat), 682 mg sodium, 170 g carbs (8 g fiber, 144 g sugar), 28 g protein
With over 1,440 calories, almost 40 grams of saturated fat, and 144 grams of sugar, you may be better off skipping this concrete mixer from Culver's. In fact, you could eat two entire pints of Chocolate Häagen-Dazs ice cream and still not consume as much sugar as there is in a large Culver's concrete mixer.
Sources referenced in this article