10 Things To Never Order at an Expensive Restaurant, According to Chefs
Stay away from these overpriced, underwhelming picks.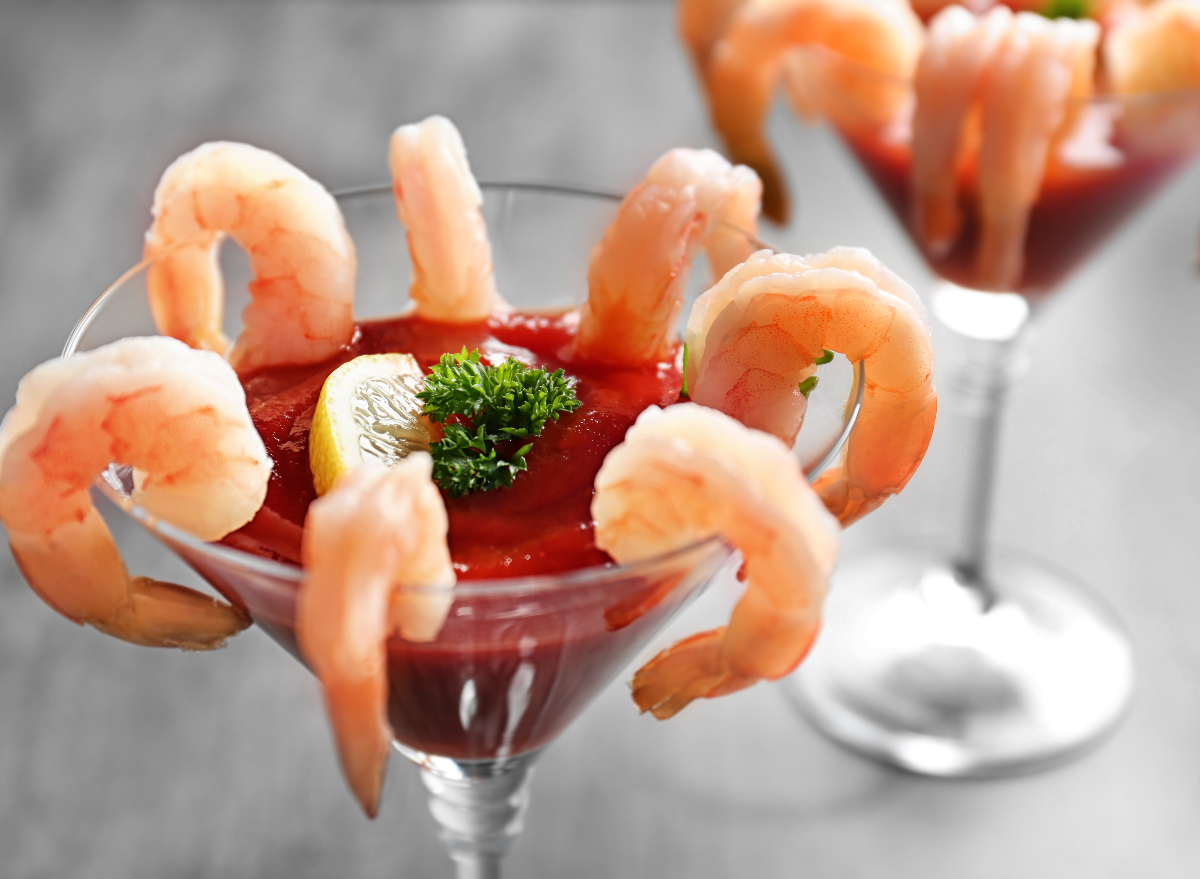 So you've decided to hobnob it up at a swanky, upscale eatery. Maybe you're celebrating a birthday or anniversary or hoping to impress someone on a first date. Perhaps fine dining is your usual fare of choice. Whatever your reason, buckle up because you're in for a culinary adventure. Artfully prepared dishes, robust wines, creatively crafted cocktails, and decadent desserts await.
But just as there are many wonderful items to experience at such a restaurant, there are others that are simply not worth ordering for one reason or another. Don't believe us? Take it from the chefs who have let us peek behind the curtain.
Whether the reason is poor quality, inflated prices, or something else entirely, here are the nine orders you should never make at an expensive restaurant, according to chefs.
The "decoy" wine on the cocktail menu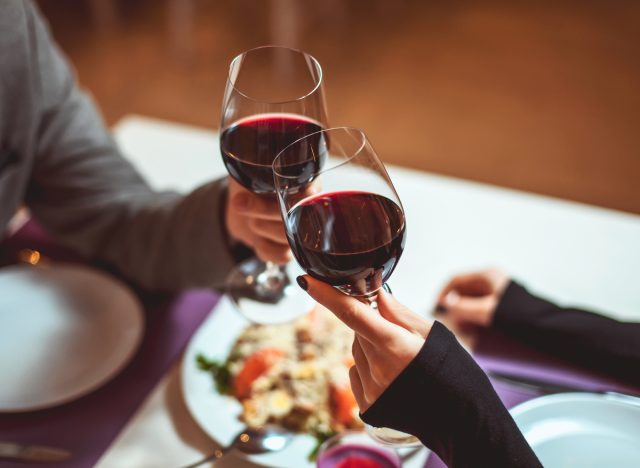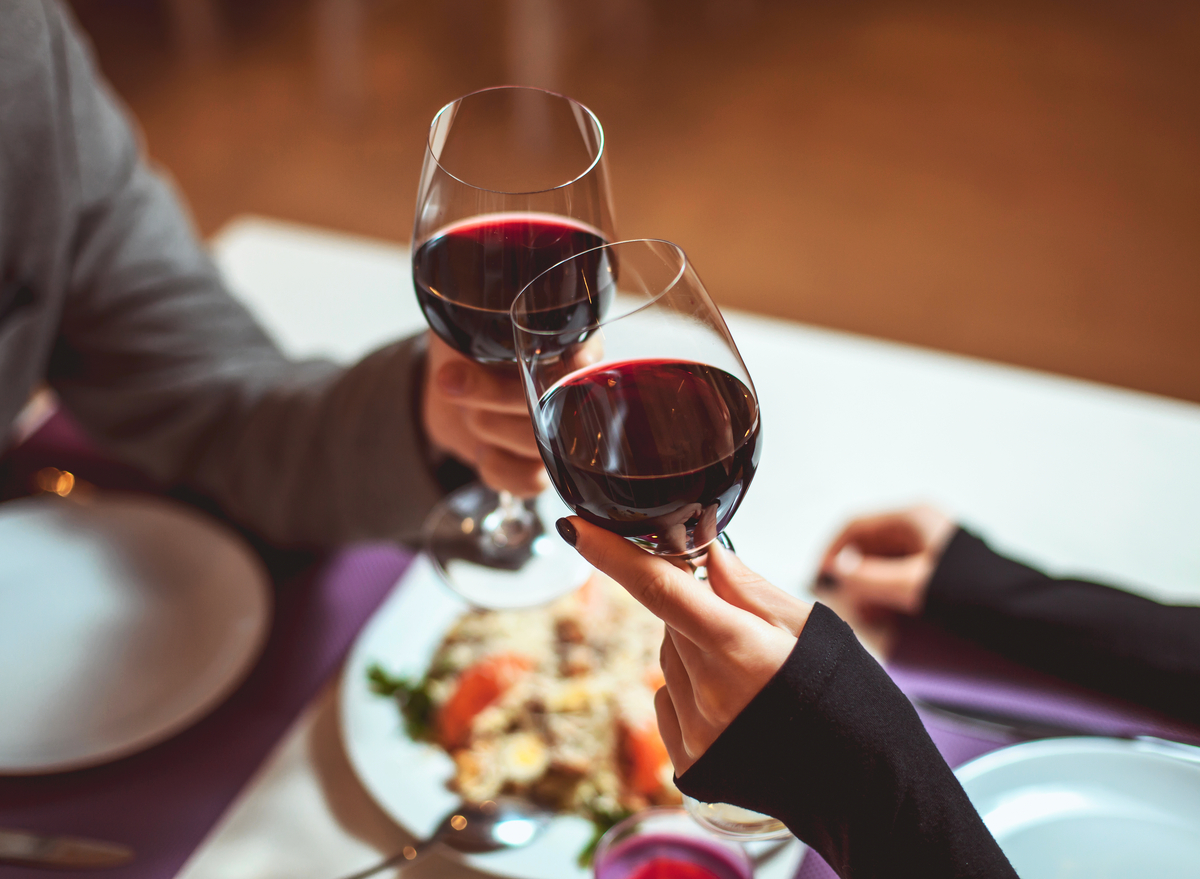 When dining at an upscale or more expensive restaurant, the selection of beer and wine may also be more pricy than your average bottle of Merlot. However, some professionals will highly recommend keeping an eye on what's being offered, as not all of the price tags will align with the quality of the wine.
"Restaurants that incorporate the decoy effect in their wine list will include one or two top quality and very expensive wines, in order to shift the customer's view of a reasonable choice to a higher pricing level than would happen if the decoy was not in place," according to Peter Baskerville, owner and manager of multiple restaurants in Australia.
Ice cream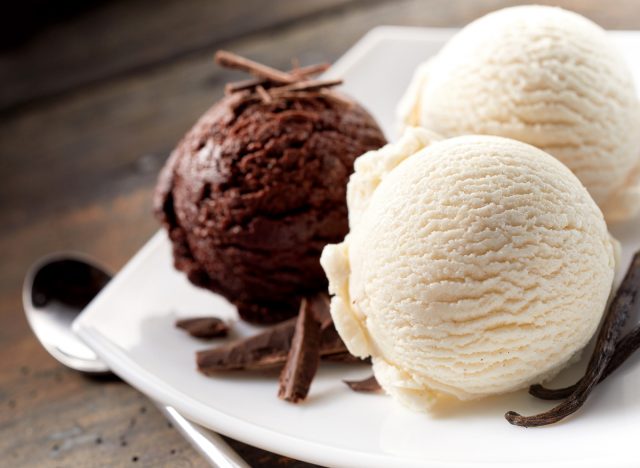 You may love sinking your spoon into a tub of your favorite ice cream at home, but ice cream typically isn't something you should order at a fine dining restaurant. "Ice cream on the dessert menu will always be overpriced," says Sarah Gunderson, chef instructor at Auguste Escoffier School of Culinary Arts, who has worked at upscale kitchens at Crawford & Son and Jolie in Raleigh, N.C. "Not to say it won't be delicious. It's ice cream, c'mon!"
However, Gunderson said it's OK to order ice cream if it's sourced from a local ice cream parlor or if the restaurant makes its own ice cream. You could also consider asking if the restaurant has an in-house pastry chef and ask what their favorite dessert is.
Charcuterie & cheese boards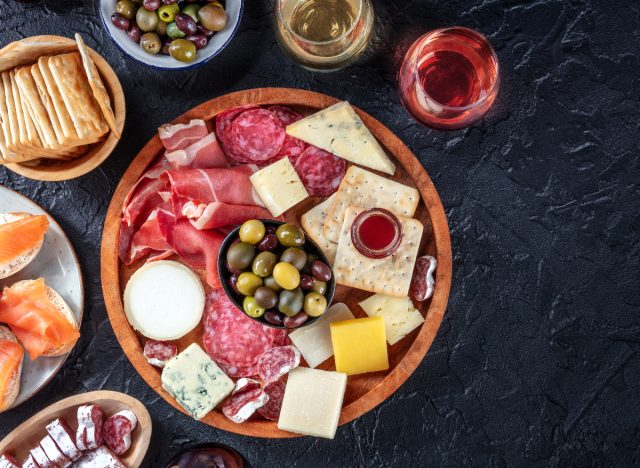 Cleverly designed charcuterie and cheese boards may have soared to top-trending status on social media among millennials, but meat and cheese boards have been around since the 15th century. If you see one on the menu and feel compelled to order it, think again. According to Gunderson, charcuterie and cheese boards are often overpriced at high-end restaurants.
"The best way to find and enjoy the best meats and cheeses in your area is to check out local farmer's markets," she said. "You will be able to find and support amazing local products you can enjoy over and over again for the same price as that one dining experience."
Fancy mac & cheese dishes
Mmmm. . .  mac and cheese! Comfort food never tasted so good, amiright? Mix in tasty morsels like lobster or truffles, and who could resist? Well, resist, you must.
"When perusing that fine dining menu and you come across a $20+ lobster mac and cheese or truffle mac and cheese, before you 'ooh' and 'ahh,' know that for the price listed, you will be getting a very small amount of that fancy ingredient," Gunderson said. "In place of that, what you should be giving a try is that seasonal menu item showcasing local ingredients."
Truffle-flavored dishes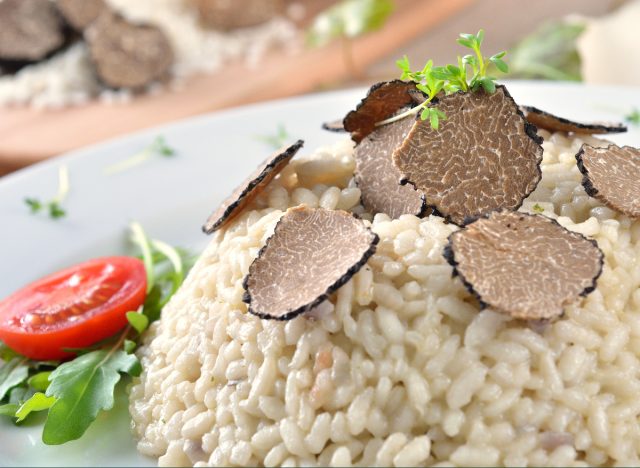 Speaking of truffles, did you know these pungent, highly sought-after treats are edible fungus? And, they're expensive. Like, really expensive. According to Truffle.Farm, a pound of Italian White Truffle runs about $1,580. So, chances are, if you're ordering a high-priced truffle-flavored dish like truffle mac and cheese or truffle risotto, unless you can see the mushrooms, that flavor is most likely coming from truffle oil or truffle salt.
According to Gunderson, you will only get fresh truffles when you can see them shaved on top of your plate. That's because the restaurant will want you to see they are using fresh, amazing truffles. "If they put them on top of the plate for you to see, they won't have to use as much as if they were mixed into the dish," she said. "The best way to know if you are getting the best ingredient for your money is to check when truffle season is."
Shrimp cocktail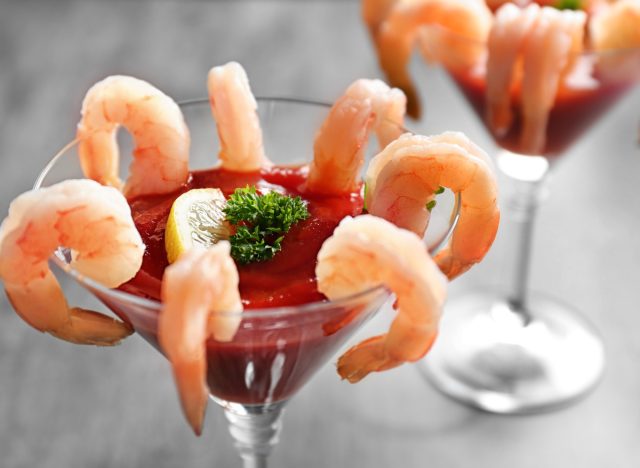 Shrimp cocktail is pervasively featured on fine dining menus across the nation. It's an effortless item to prepare and relatively inexpensive to find at the store.
"It has been prepared in the same manner for many years, as it is a common menu favorite—nothing earth-shattering in the restaurant world, but it continues to increase in price as industry prices grow," Gunderson said. "Although nothing has changed in its preparation, fine dining restaurants still charge a high price for this simple dish."
Bread
Some upscale eateries may offer complimentary bread with your meal, while others (more and more these days) may charge for their bread service. First of all, bread is filling. You should save room in your belly for tasty and unique appetizers and your main dish. Eating bread before or during your meal should be avoided for other reasons, too, according to Jesus Alvarado, the executive chef of Aspen-based Duemani.6254a4d1642c605c54bf1cab17d50f1e
"I never eat [bread] while dining, as this item is often free or very cheap, so many restaurants tend not to store it correctly," he said. "Additionally, guests can be given bread from the night before if the restaurant was slow."
The only exception is if the restaurant has a notable bread program or that bread has a following.
Breaded and fried foods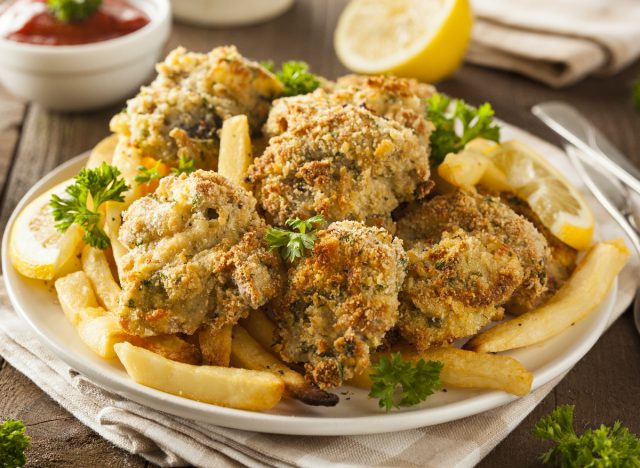 Breaded, fried oysters, mozzarella sticks, chicken, or even lobster? Should you do it? Our chefs said no, for the most part. There could be an exception or two.
Chef Alvarado says he is never a fan of ordering fried oysters because they tend to cook very quickly, making the dish gummy and chewy. Chef Gunderson said lobster is delicate and expensive meat that should be showcased, not "brought down" and over-cooked with breading and frying.
However, Chris Martin, chef and co-founder of Savor the Passion, said there could be a place for fried foods at an expensive restaurant. In many cases, that could be a signature dish related to the chef's childhood, he said. "I'd say it's actually one of the best ways to connect with a chef because you get to learn about a piece of their life that most would never learn if they hadn't."
According to Colin Smith, chef-owner of Smith and River in Reno, Nev., breaded or fried food items are acceptable as long as they are a component of a dish and not the overriding theme. These types of items can be a great way to introduce texture. His advice is to never order a large fried protein as a standalone dish.
Steak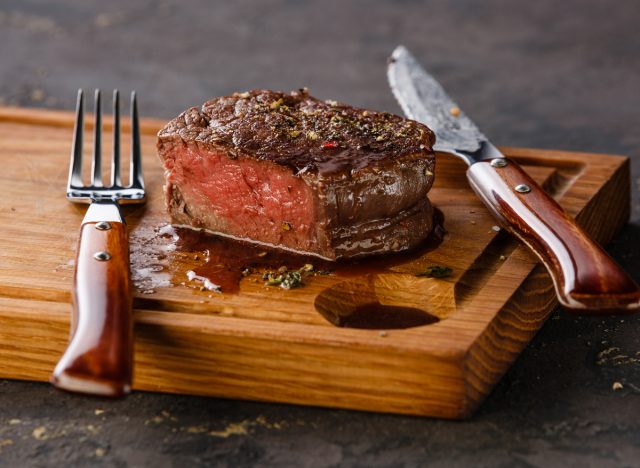 You might be swayed to order the most expensive item on the menu, maybe a porterhouse steak or an overly-priced filet mignon. But unless you are dining at a high-end steak or chop house with a strong reputation, you may end up paying big bucks for a so-so cut of meat.
"Most fine dining restaurants will have a steak offering to appease the masses, but you should focus on their craft dishes," Gunderson said. "That is where the chefs really show their skills, with examples like braised pork cheeks, duck breast, and fresh catch."
Kobe Beef
Authentic Kobe beef is Wagyu beef from the Tajima strain of Japanese Black cattle. However, you'll also find American Kobe beef on the market, as well as other variations that are lesser in quality, which is concerning to Chef Smith. He warns that many providers are putting out too many variations of Kobe with low grading.
"Real Japanese quality Kobe, what us chefs nickname as 'Meatbutter,' is amazing," he said. If that's what you're getting, then great! If not, you might want to skip it.
A version of this story was originally published on October 16, 2022. It has been updated to include new information.
LaRue V. Gillespie
LaRue V. Gillespie is a journalist, freelance writer, and content creator who has written about health/wellness, mental health, fitness, nutrition, beauty, and lifestyle for the last two decades.
Read more about LaRue