8 Barbecue Chains That Use the Highest Quality Ingredients
For when you're only craving barbecue that's the best of the best.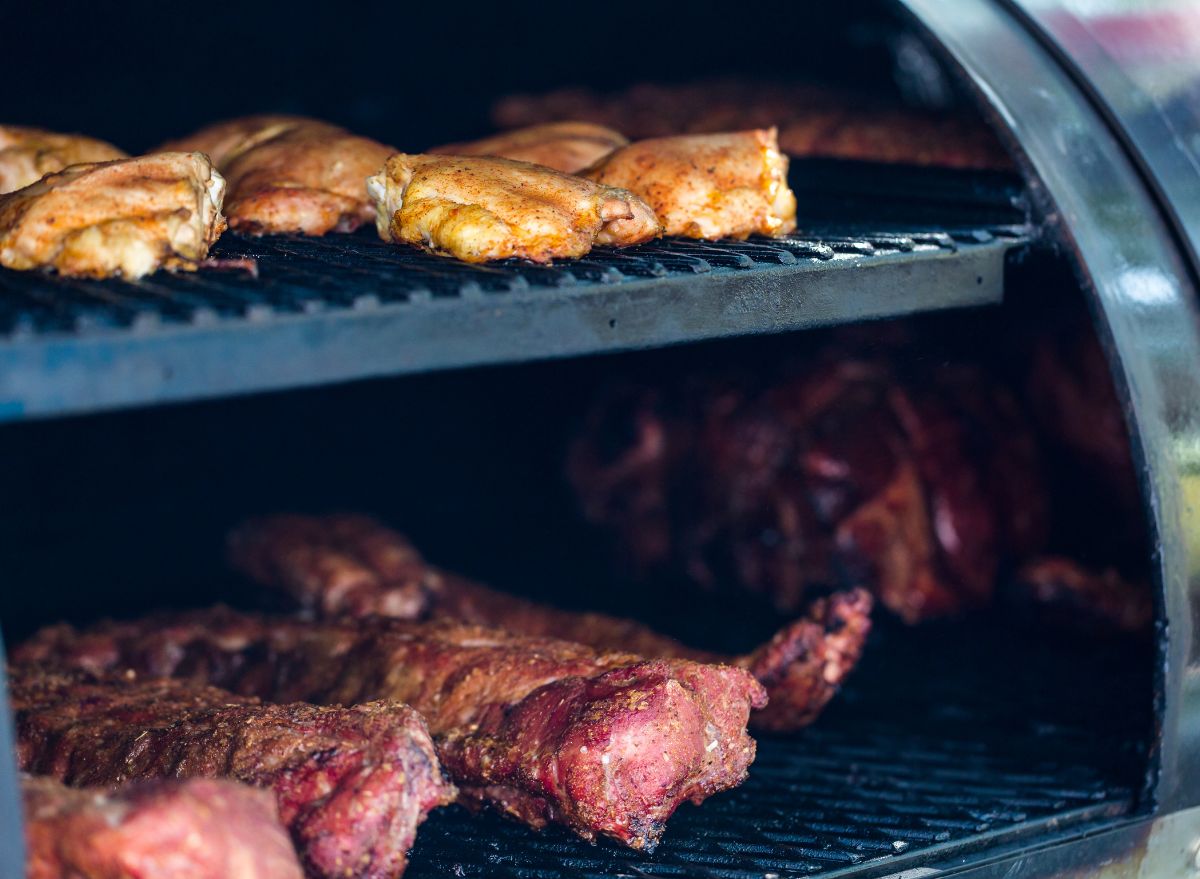 The product recommendations in this post are recommendations by the writer and/or expert(s) interviewed and do not contain affiliate links. Meaning: If you use these links to buy something, we will not earn a commission.
Out of all the delectable types of cuisine in America, barbecue stands out as being particularly special. After all, great barbecue is something that can only be achieved with tons of time, effort, and attention to detail. Meats need to spend hours upon hours in the smoker to become imbued with that signature rich, smoky flavor. Chefs and pitmasters will carefully curate complex spice rubs and sauces to complement those smoked proteins. And the sides typically served with those flavorful barbecued meats are nothing to balk at either, from creamy mac and cheese to tangy pickles and sweet cornbread. 
Alongside all of the popular one-off barbecue joints around the United States, there's also a wide variety of barbecue chains around the country that are happy to help you cure your cravings. And several of these chains stand out among the pile for their commitment to using ingredients of the highest caliber, like sustainably raised beef and fresh spices. 
From national brands to regional gems, we've rounded up the eight barbecue chains that only use the highest quality ingredients for fans craving only the best of the best!
Dickey's Barbecue Pit
Operating some 550 locations across 44 states, Dickey's Barbecue Pit is very transparent about its commitment to only using the highest quality ingredients. 
According to the chain's website, all of the meats you'll find on the menu are responsibly raised and leave out many unwanted additives. The spare ribs and pork butt, for example, are free of any artificial colors, artificial flavors, added hormones, and added nitrates or nitrites. In addition to being sustainably raised and humanely handled, the beef brisket is free of additives and added nitrates or nitrites. And the chicken is humanely raised and comes without any added hormones. 
So, no matter which protein that carnivores opt for when they visit Dickey's, they can indulge with the confidence that they're high quality and free of many undesirable elements.
Fox Bros Bar-B-Q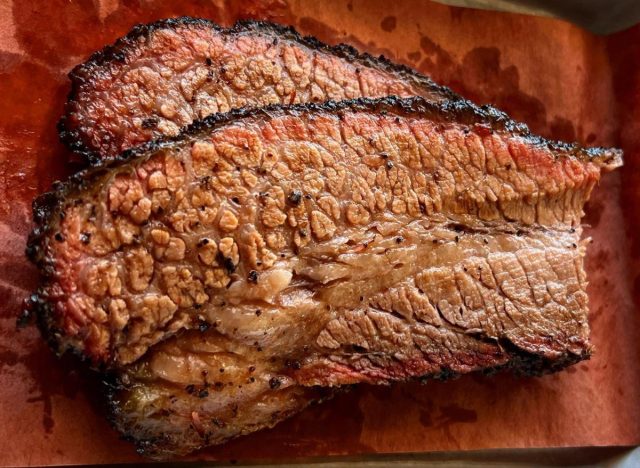 If you peruse the menu at Fox Bros Bar-B-Q, a small yet beloved chain in the Atlanta area, you'll notice several references to a brand with exceptionally high-quality standards: Certified Angus Beef. 
Only beef that's the best of the best can earn the Certified Angus Beef stamp after an intensive grading process. First, the USDA must rate Angus beef as either Choice or Prime, the two highest quality grades that the government agency can bestow on grain-fed beef. After receiving the Choice or Prime designation, graders evaluate that beef again using 10 strict specifications for marbling, size, and uniformity. This means that only the most elite beef is of high enough quality to earn the Certified Angus Beef label.
Fox Bros BBQ proudly sells several menu items made with that exceptionally high-quality beef, like its brisket and brisket chili.
Red Hot & Blue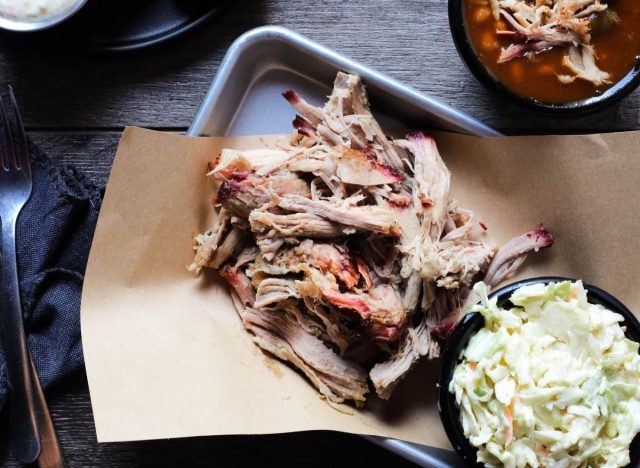 "Only the finest" ingredients produced in the United States are worthy of being featured on the menu at Red Hot & Blue, according to the chain's website. That philosophy extends from the fresh produce to the meat, which is given the low and slow cooking treatment over hickory logs before it's served to customers.
The chain also prioritizes serving guests the freshest food as part of its commitment to quality. For example, one of the restaurant's signature sides—Grandma's Potato Salad—is actually made fresh every four hours. As the chain put it in a recent blog post, "Red Hot & Blue's menu is a testament to its commitment to quality."
The chain currently operates five locations across Maryland, Virginia, Texas, and North Carolina.
Famous Dave's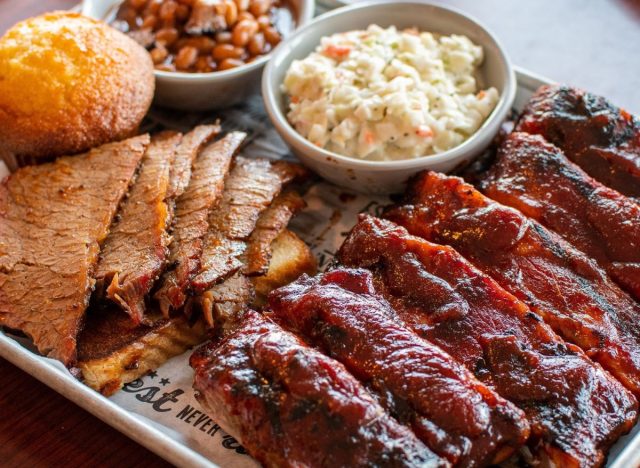 Barbecue chain Famous Dave's takes an elevated approach to preparing its scratch-made American fare. While other barbecue chains offer little to no information about their sourcing, Famous Dave's pledges that it chooses meats that are only of the "highest quality." Those top-tier meats are then trimmed, rubbed with a custom blend of fresh spices, and slow-cooked over hickory logs before being served up to hungry customers.
That attention to detail and commitment to quality seems to have paid off for Famous Dave's. The chain has been able to open restaurants all across the country and claims to have won more than 700 awards for its foods.
Mighty Quinn's Barbeque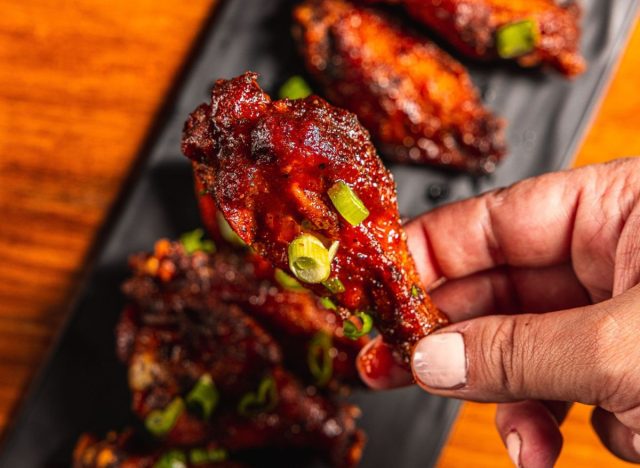 Just because Mighty Quinn's Barbeque was born in New York rather than the South doesn't mean you can't get some stellar barbecue when dining at one of its 14 locations across the country.
The chain sources only the "best quality ingredients," like all-natural meat and poultry, according to its website. Then, Mighty Quinn's lets the quality speak for itself by not messing too much with those top-tier ingredients during the cooking process. The meats are seasoned with spice blends and then wood-smoked for many hours before they're hand-carved for guests. 
Mighty Quinn's also devotes plenty of attention to detail to its sides, like baked beans packed with bacon and slow-smoked brisket and macaroni and cheese made with four different types of cheese.
RELATED: 10 Seafood Chains That Serve the Highest Quality Fish6254a4d1642c605c54bf1cab17d50f1e
Sugarfire Smokehouse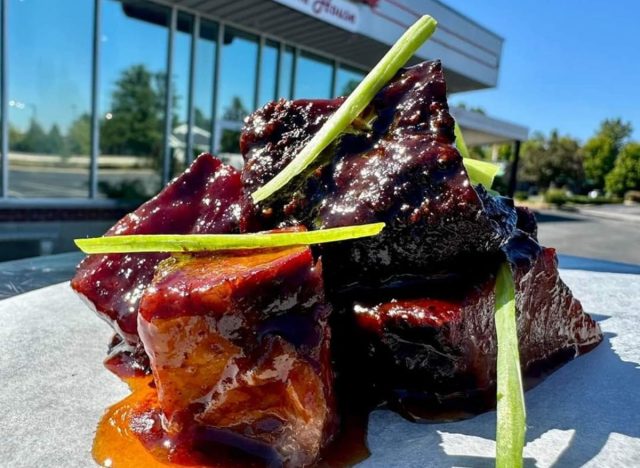 While there are probably plenty of factors at play behind the various accolades that Sugarfire Smokehouse has earned, the chain's commitment to quality has got to be a key aspect. From the meat to the desserts, the attention to detail is pretty extreme.
The sausage is made in-house, the sides are prepared daily, and the grass-fed beef burgers are made with a proprietary mix of chuck, brisket, and boneless short rib. Even the shakes and floats are made with fresh ice cream. Sugarfire currently operates 13 locations across Missouri, Illinois, Iowa, and Colorado.
City Barbeque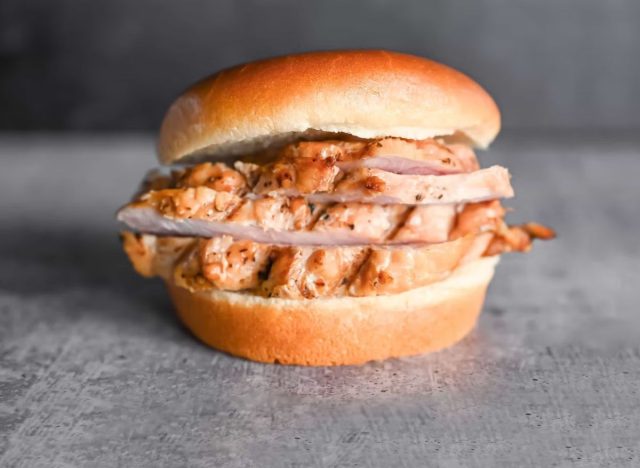 Since the first City Barbeque opened in 1999, the chain has expanded to more than 60 locations across the South and Midwest. And when you get a load of the ingredient quality at the chain, it's not hard to see why the demand for City Barbeque is so high.
Fans can peruse the chain's menu to get a full understanding of its top-tier ingredient quality, but here's a sampling of the standouts: the chicken breast featured in its smoked chicken sandwich is all-natural, the smoked turkey breast is hormone-free, the cornbread is made from scratch, and the potatoes for its fries are cut by hand. Even the hickory wood that City uses to smoke its meats is sourced locally.
Dinosaur Bar-B-Que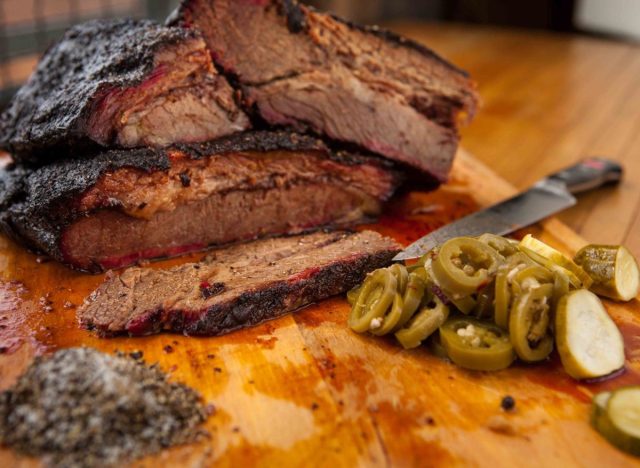 Meat is the focal point of the menu at Dinosaur Bar-B-Que, and the chain seems to take the quality of its proteins very seriously. 
For starters, the barbecued chicken is cage-free and free of antibiotics, so customers won't have to contend with any unwanted additives in their poultry. The brisket is aged for 30 days and made from Prime beef—the highest quality grade that the USDA can give. And the burgers are made from Certified Angus Beef, the same top-tier quality brand served at Fox Bros Bar-B-Q.
Dinosaur Bar-B-Que currently operates six locations in New York.
Zoe Strozewski
Zoe Strozewski is a News Writer for Eat This, Not That! A Chicago native who now lives in New Jersey, she graduated from Kean University in 2020 with a bachelor's degree in journalism.
Read more about Zoe