The Best & Worst Sandwich at Panera Bread
A peanut is not a nut at all; though it contains the word itself, it belongs to the legume family. Just as a Koala Bear is not a bear, but a marsupial. It's an age-old lesson taught to us as kids: Things are not always what they seem.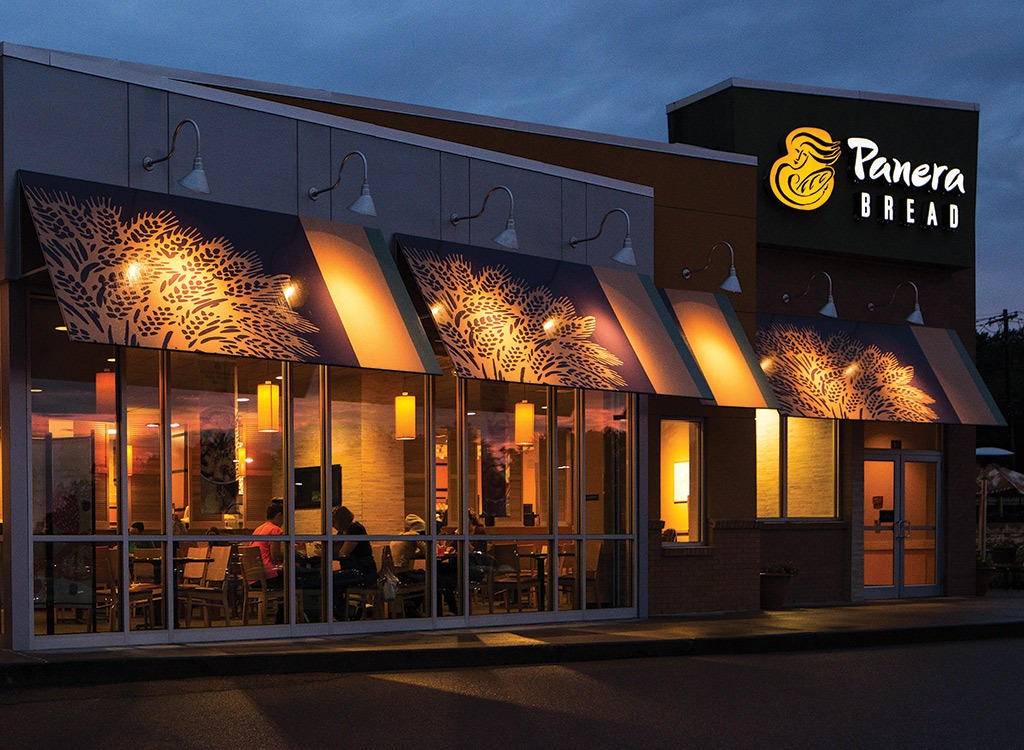 Take the Panera Bread menu, for example, a calorie-clad list of "food as it should be." Just as the item names alone don't give a complete idea of what's in the meal, calorie counts can't tell us the extent of how healthy—or not—something may truly be. The lowest-calorie option may be riddled in sodium, whereas a higher-calorie option might be packed full of heart-healthy fats and much needed protein. To cut through the noise — and all the numbers — we've sorted through the nutrition facts (everything from calories and fat to sodium and fiber) to find the best and worst sandwich option at Panera Bread.
Eat This!
Roasted Turkey & Avocado BLT on Sourdough (Whole)
| | |
| --- | --- |
| Calories | 510 |
| Fat | 19 g |
| Saturated Fat | 3.5 g |
| Sodium | 960 mg |
| Carbs | 48 g |
| Protein | 37 g |
Not That!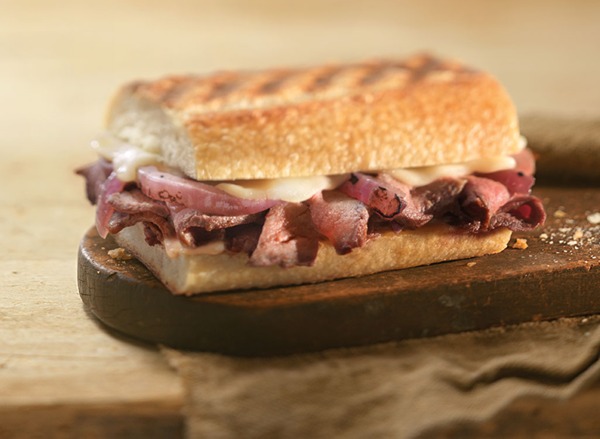 Steak & White Cheddar Panini on French Baguette (Whole)
| | |
| --- | --- |
| Calories | 1,050 |
| Fat | 46 g |
| Saturated Fat | 17 g |
| Trans Fat | 1 g |
| Sodium | 1,910 mg |
| Carbs | 104 g |
| Protein | 52 g |
No matter how small the print is on the calorie count, even an unsuspecting eye can catch the four digits strewn under the Steak & White Cheddar Panini. The fat hidden from the menu is just as bad — and worse than seven slices of Domino's pizza. But that doesn't mean you have to switch to a salad.
Stick with the Roasted Turkey & Avocado BLT. Although it's not Panera's lowest-calorie sandwich pick, we've deemed this heart-happy order the winner thanks to the healthy fats from avocado—fats that a recent study has attributed to the fruit's cancer-fighting power. Plus, you'll get to enjoy a classic bacon-topped lunch without derailing your day of healthy eating. Worried about calories and willing to give up the pork? Hold the bacon to eliminate all saturated fat, slash sodium in half and bring this sandwich down to the lowest-calorie option on the menu.6254a4d1642c605c54bf1cab17d50f1e
FOR HUNDREDS MORE WEIGHT-LOSS IDEAS, click here for our new book Eat This, Not That! 1,247 Awesome Slimming Swaps. Order now to get your FREE GIFT!
Eat This, Not That!
Inspired by The New York Times best-selling book series, Eat This, Not That! is a brand that's comprised of an award-winning team of journalists and board-certified experts, doctors, nutritionists, chefs, personal trainers, and dietitians who work together to bring you accurate, timely, informative, and actionable content on food, nutrition, dieting, weight loss, health, wellness, and more.
Read more
More content from
Restaurants