The Best Beer Festival in Every State for 2022
Don't miss out on this year's best fests with rare brews, entertainment, and beer-friendly food.
If you love rare beers, or just trying new sips, your local liquor store will only take you so far. Good thing that beer festival season is upon us (when isn't it?) and there are a bevy across the country where you can drink to your heart's content (responsibly, of course!).
But not all beer fests are created equal, begging the question: Which festivals are worth your time? The rarity of the beers being poured, the quality of the breweries attending (invitationals tend to be more selective), and other entertainment like live music and beer-friendly food. Still don't know where to start? We've done the research and found the best beer festival in every state.
Be sure to check the dates, hours, and ticket information on the festival's website, as the past couple of years have led to many changes and cancellations—unfortunately, some of our favorites may be gone for good. We've only included fests that are currently confirmed for 2022, but as always, that could change! Plus, don't miss The Best Brewery in Every State.
ALABAMA: Beer Central Festival in Birmingham
When: September 16-17, 2022
Expect amazing beers from the best breweries from The Midlands and beyond, like Attic, Full Circle, and Salt Beer—and a feast from the best independent kitchens in Birmingham. Beyond beer and eats, you'll also find DJs, wine, cider, and spirits.
ALASKA: Craft Beer and Barley Wine Festival in Anchorage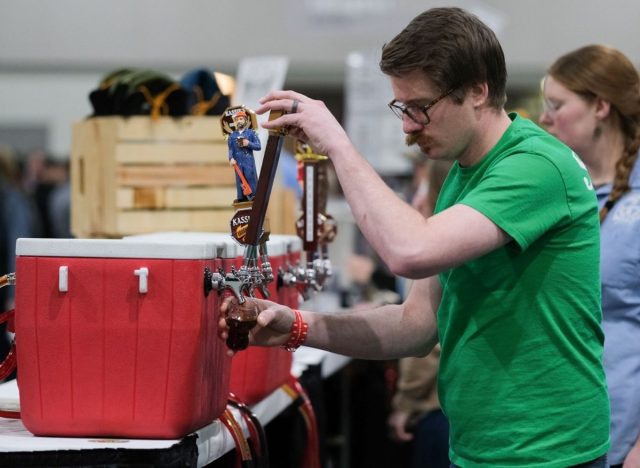 When: August
With a lineup of local and visiting craft brewers, this fest is a must in Anchorage, with live music, dancing, and other entertainment.
ARIZONA: Arizona Rockin' Beer Fest in Maricopa
When: November 12, 2022
Same beers from local breweries in the state, jam out to live music from local bands, enter a charity raffle, and hit up the full bar if you want a cocktail at Arizona's Rockin' Beer Fest.
ARKANSAS: All Arkansas Craft Beer Festival in Little Rock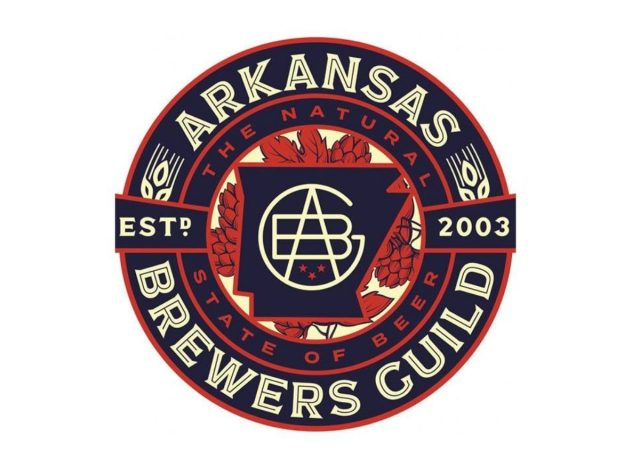 When: November 14, 2022
Drink local at this Arkansas-only craft beer festival with beers from around the state like Gotahold, Natural State, Flyaway, and more. Held at the River Market, the event will also feature food trucks.
CALIFORNIA: Firestone Walker Invitational Beer Festival in Paso Robles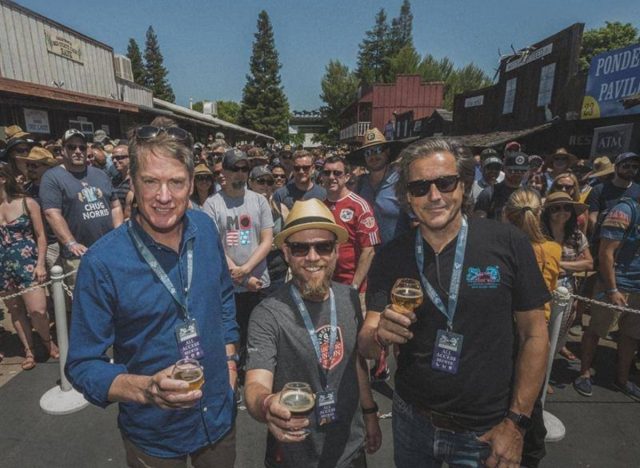 When: June 4, 2022
Widely considered one of the best beer festivals in the US, if not the world, this fest gathers more than 50 of the world's most hyped and in-demand brewers. Beyond the beer, food trucks abound and grub comes with the price of a ticket—assuming you can grab one before they sell out!
COLORADO: The Great American Beer Festival in Denver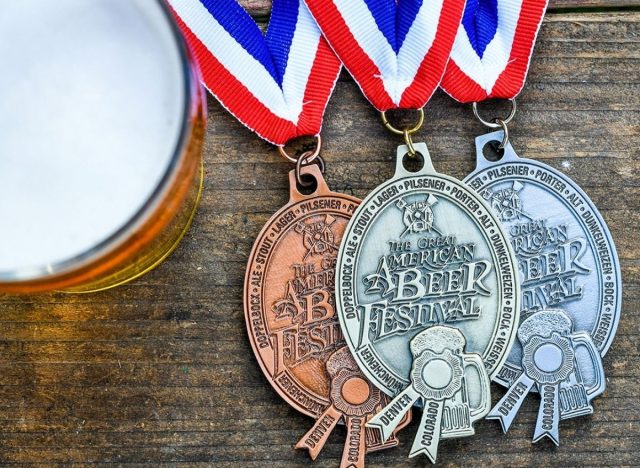 When: October 6-8, 2022
Colorado has been known as a great beer state for a long time, and this three-day annual event takes place every fall in Denver and is hosted by the Brewers Association. Expect to sample over 1,600 different American beers, which will be judged by judges from all over the country. This is a big festival and a good time!
CONNECTICUT: Crazy Brew Bash in Mount Southington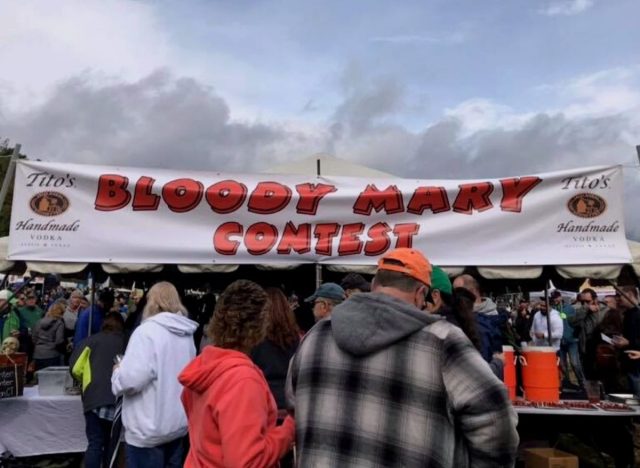 When: September 2022
Taking place in the off-season at one of Connecticut's ski resorts, this fest is a blast with hundreds of beers, live music, chair lift rides (just for fun), and a Bloody Mary contest. They usually hold a toy drive as well, to support local charities.
DELAWARE: Odessa Brew Fest in Odessa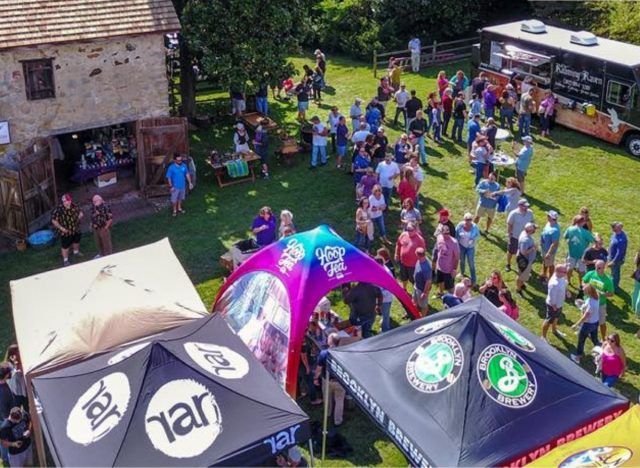 When: September 10, 2022
The Odessa Brewfest is an opportunity to sample some of the best regional and national craft beers, as well as locally-produced wine and spirits, accompanied by great food, great music, and great people—while raising money to preserve historic homes in the area.
FLORIDA: Orlando Beer Festival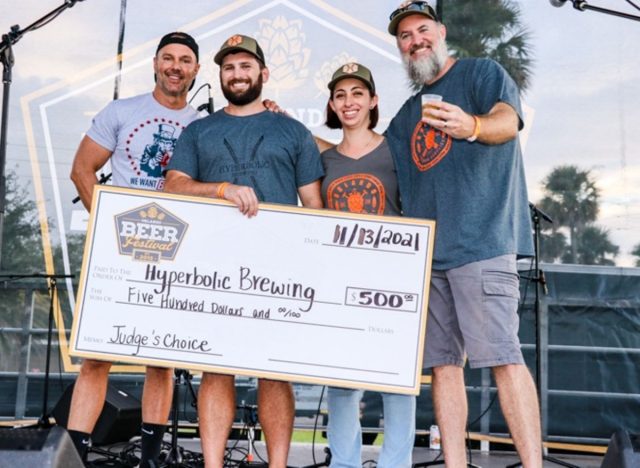 When: November 12, 2022
Here's something fun to add to your next trip to the Mouse House: Join thousands of your fellow beer lovers to sample craft and premium beers from local breweries and around the country. The fest also offers food, games, and live music. Note: This is a 21+ fest, so plan accordingly.
GEORGIA: Atlanta Summer Beer Festival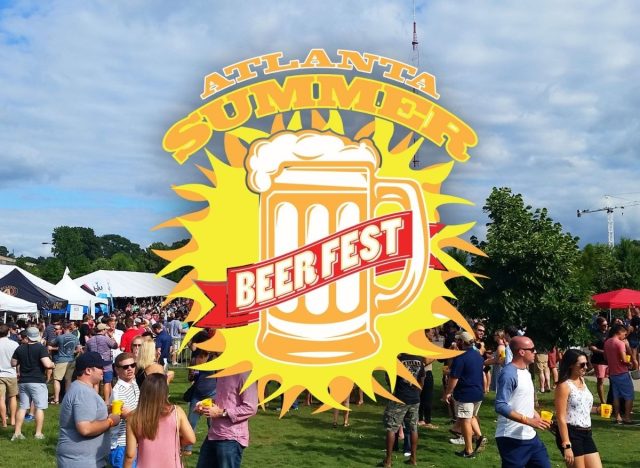 When: June 11, 2022
At this festival, you'll find over 150 beers – both local and national – to sample while you enjoy the day at historic Fourth Ward Park. This year, they'll have live music from Davis and the Love and DJ Qtip on the main stage, food trucks, and other beverages like seltzers, wine, and ready-to-drink cocktails.
HAWAII: Honolulu on Tap Beer Festival in Honolulu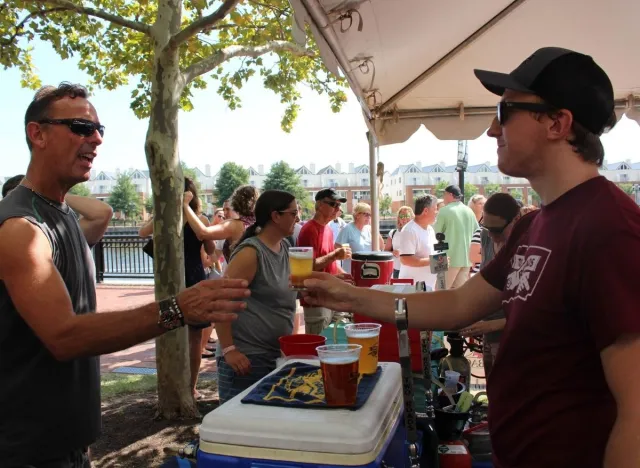 When: October 22, 2022
Great for tourists and locals, you can drink your way through the Neal Blaisdell Center to sample over 100 craft beer styles from 65 of America's favorite breweries. Trade your lei for a pretzel necklace and peruse local food and retail vendors while rocking out to live music!
IDAHO: Bacon, Bloodys and Brews Festival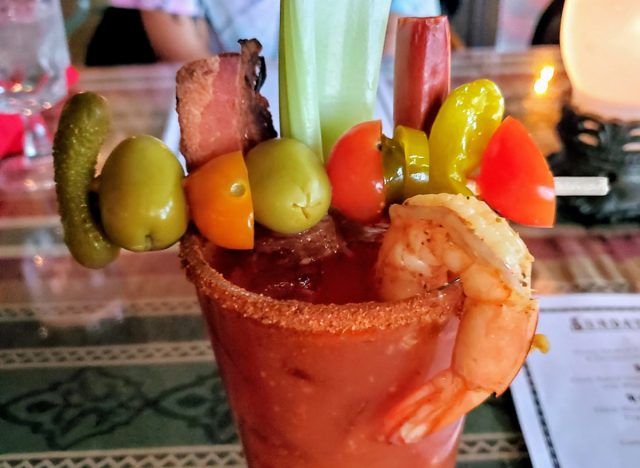 When: May 8, 2022
If there's anything better than drinking beer, it's drinking beer while sampling bacon! Throw in a few Bloody Marys and you've got the best day ever, maybe? This evening event has local businesses preparing bacon dishes and a beer garden with all your favorite pours.
ILLINOIS: Mayfest in Chicago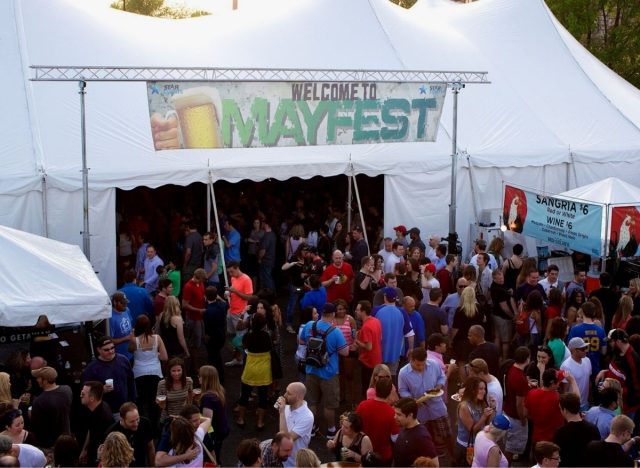 When: June 2-5, 2022
A distinctly German flavored festival – Mayfest (Maifest in German) is the traditional German celebration of the arrival of spring. This extremely jolly event in Chicago has free admission with beer and food available for purchase. You won't want to miss the keg tapping and May Queen crowning!
INDIANA: Indiana Microbrewers Festival
When: July 23, 2022
This year is the 25th anniversary of this fest, so you know it's going to be great. Last year's fest was held at White River State Park in downtown Indianapolis. Fest-goers can sip from hundreds of beers brewed by 75+ Hoosier breweries and guest brewers while enjoying local food, shopping, games, and more.
IOWA: Iowa Craft Brew Festival in Des Moines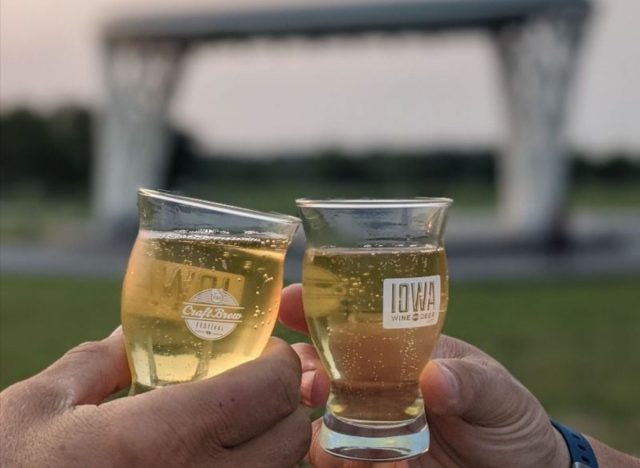 When: June 4, 2022
This summer event, in its eighth year, includes unlimited samples of Iowa craft beer and cider, live music, local food trucks, and more, for the price of admission. This year, if you want to learn brewing, Ankeny's C&S Brew Supply plans to hold homebrew demonstrations.
KANSAS: Tap That Topeka Beer Fest in Topeka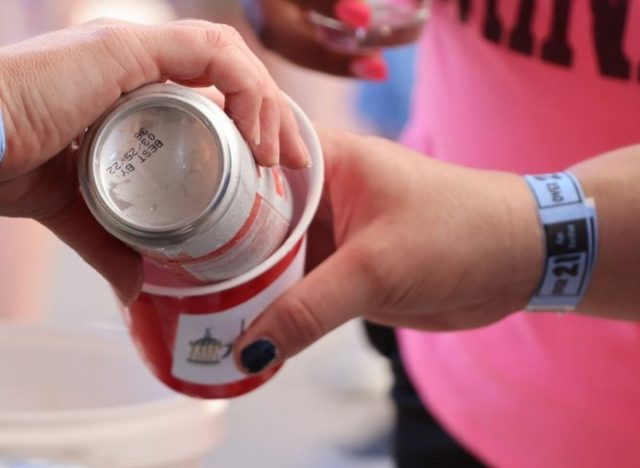 When: June 11, 2022
This Topeka-based event claims to be the biggest beer fest in the Midwest and offers all-you-can-drink beer, ciders, and seltzers as part of general admission. You'll also find food trucks and live DJs.
KENTUCKY: Kentucky Craft Bash in Louisville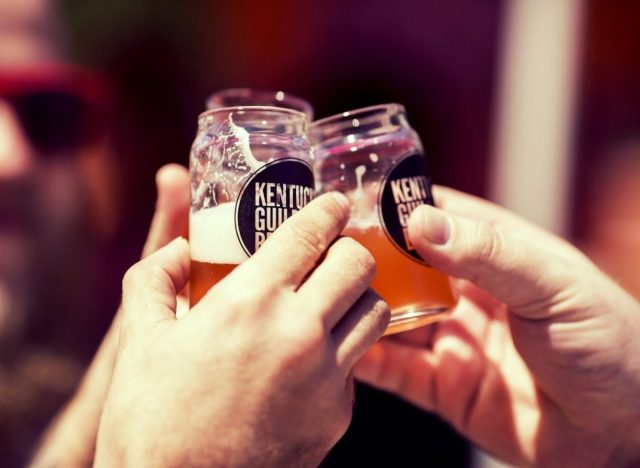 When: June 11, 2022
While Kentucky may be bourbon country, they don't mess around with their beer either. Head to Louisville's Waterfront Park for Kentucky's only craft beer festival by brewers, for brewers. Experimental beers and collaborations that don't go into widespread distribution and are rarely found outside of a brewery's taproom will also be available to sample.
LOUISIANA: Cap City Beer Fest in Baton Rouge
When: November 2, 2022
For seven years running this fest has supported the Companion Animal League of Baton Rouge, and is a dog-friendly event held in downtown Baton Rouge and in the past offered beers from over 15 local breweries.
MAINE: Mast Landing's Wavy Days Beer Fest in Scarborough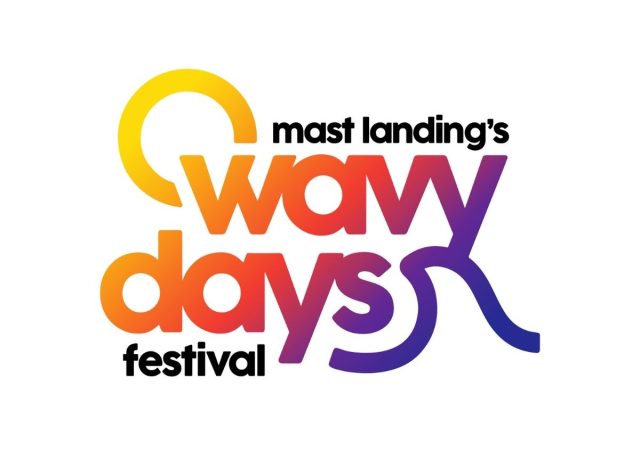 When: July 21-24, 2022
This multi-day festival showcases brewers from across the country with tap takeovers, a booze cruise, and an all-day festival that will be hosted in the infield of the former Scarborough Downs Racetrack, where all attending breweries will pour a variety of amazing beers for festival-goers.
MARYLAND: Maryland Craft Beer Festival in Frederick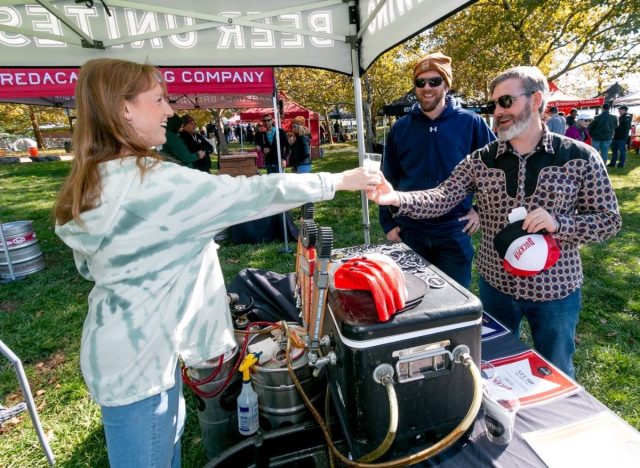 When: May 14, 2022
This festival includes beer samples from dozens of local breweries – often including a few not yet available to the public—pouring more than 200 unique beers—all brewed in Maryland. Additionally, the fest will offer food and craft vendors and live music.
MASSACHUSETTS: Power Beer Fest in Boston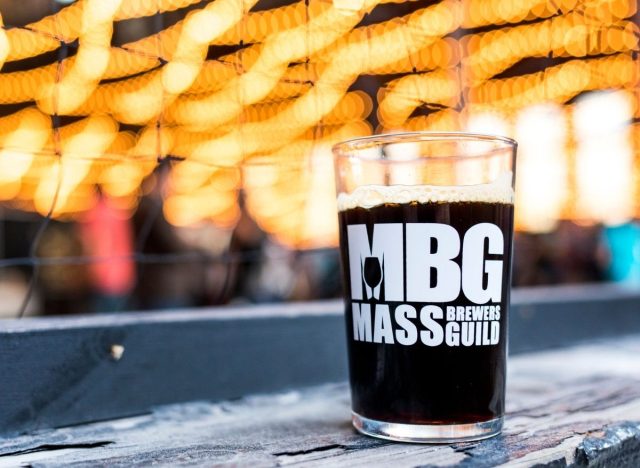 When: May 14, 2022
This popular beer fest returns to Boston, with juice bombs, sours, and stouts, you'll find every kind of beer at this event. The fundraiser and beer tasting will feature 40 local breweries like Lord Hobo, Mayflower, Castle Island, Jack's Abby, and more.
MICHIGAN: Summer Beer Festival at Ypsilanti's Riverside Park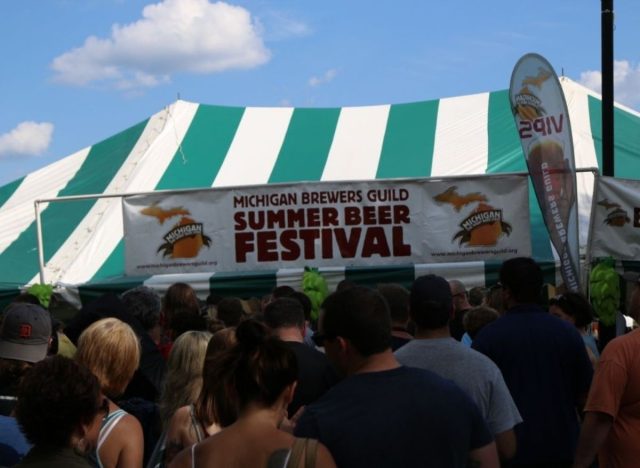 When: Summer 2022
Drink and sweat outside in the summer sun at a Ypsilanti's Riverside Park in the middle of July? Why not?! Drawing thousands of people each year to sample hundreds of local beers from some of Michigan's top breweries, festival-goers will be treated to live music, performances, delicious food, and plenty of walking grounds in the peak of summertime.
MINNESOTA: Bock Fest in New Ulm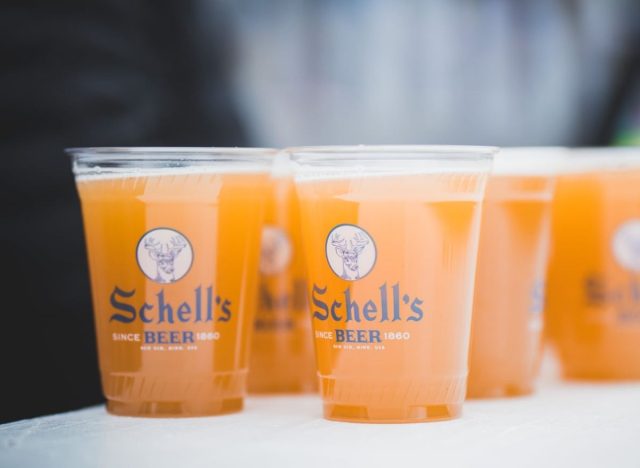 When: March 5, 2022
Held in early spring since 1987, this fest is probably the chilliest of the beer festivals on the list, but also one of the most fun. You'll find Schell's beer, brats, live music, and warm fires. The brewery also hosts a popular Oktoberfest.
MISSISSIPPI: Hattiesburg Craft Beer Festival in Hattiesburg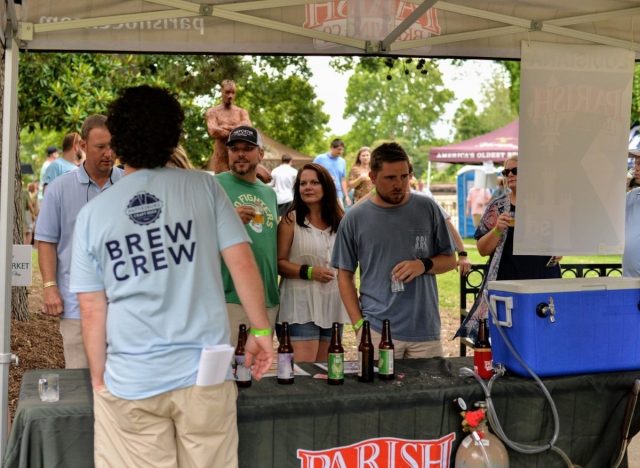 When: June 18, 2022
Heading into its eighth year, this festival is part of FestivalSouth, Mississippi's only multi-week, multi-genre arts festival, setting it apart from other beer festivals as they showcase the art and artists behind craft beer.
MISSOURI: KC Summer Beer Fest in Kansas City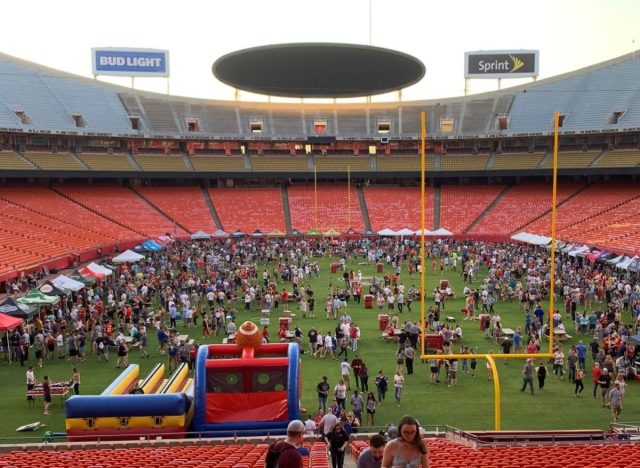 When: May 7, 2022
This massive fest takes place at Arrowhead Stadium, where the local pro football team plays, and features over 50 beers, food vendors, and access to the football field. It's a great time for beer and football lovers!
MONTANA: Brewers Summer Rendezvous in Helena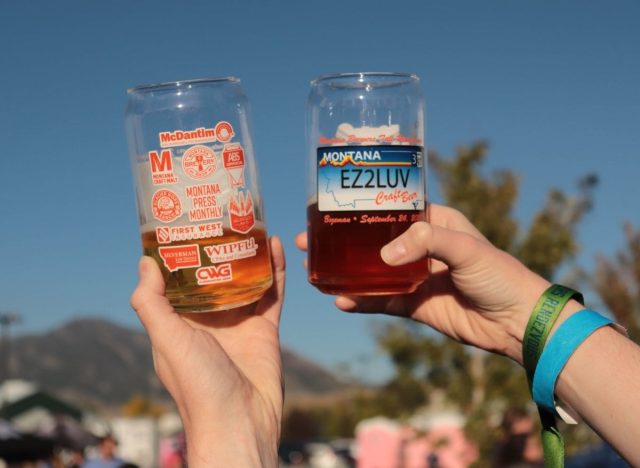 When: August 6, 2022
Enjoy summer day drinking while celebrating Montana craft beers at this beloved event in Helena. Live music, a collectible glass, and samples of Montana craft beer are all included with your ticket. Great news, no waiting in line to buy beer tokens at this brewfest!
NEBRASKA: Omaha Beer Fest in Omaha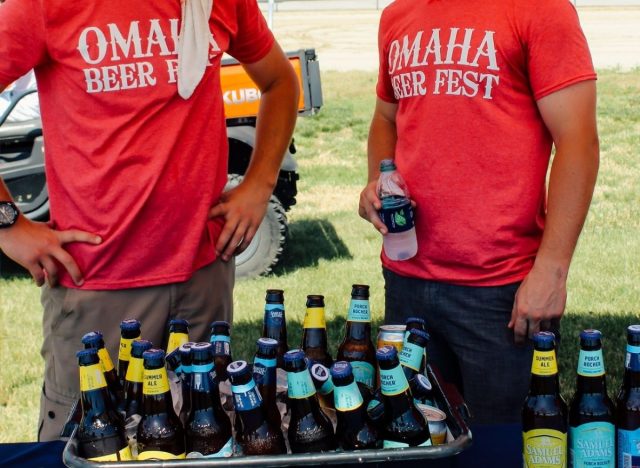 When: July 16, 2022
With over twenty brewers pouring their best new brews and a bartender competition, there should be plenty to drink and see at this fun event.
NEVADA: Downtown Brew Fest in Las Vegas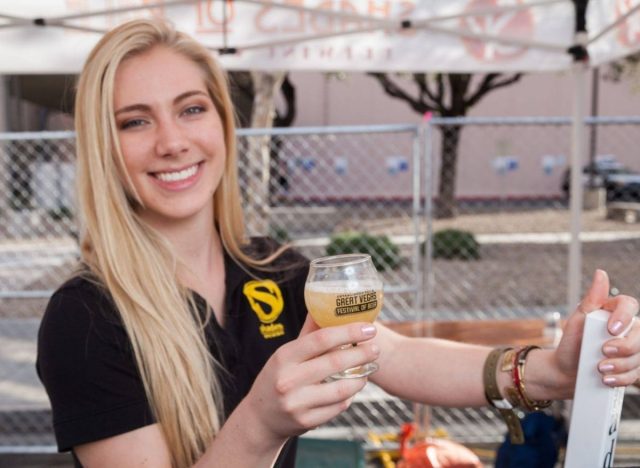 When: April 22 & 23, 2022
The annual Downtown Brew Festival is Las Vegas' iconic outdoor craft beer, music, and culinary festival under the stars with 60 breweries pouring over 200 craft beers in downtown Las Vegas. The festival promises local cuisine, live music, and interactive experiences.
NEW HAMPSHIRE: Kingston Brew Fest in Kingston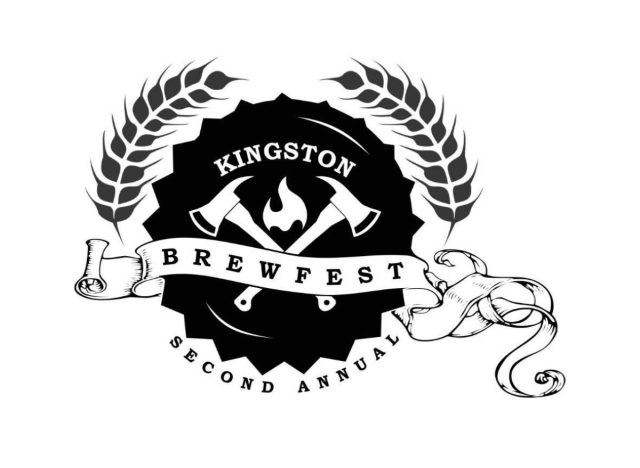 When: June 25, 2022
Benefiting the Kingston volunteer fire association, this fest features pours from 30 local breweries, lots of food truck options, drinking games, and live music.
NEW JERSEY: Atlantic City Beer and Music Festival in Atlantic City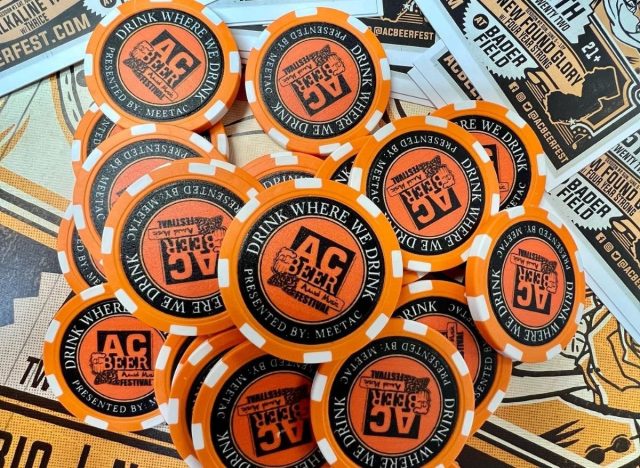 When: June 4-5, 2022
Celebrate beer and the people who brew it seaside at Bader Field in AC, where you'll find live music from Alkaline Trio and New Found Glory, a morning 5k, and over 30 breweries (to date) pouring local and national beers
NEW MEXICO: The Great New Mexico Beer Festival in Albuquerque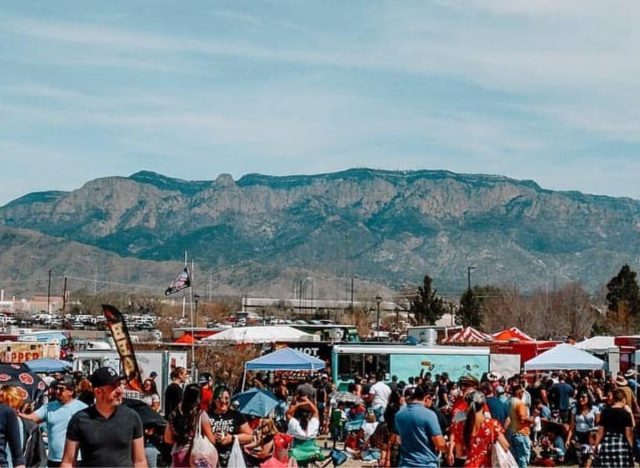 When: June 17-18, 2022
This festival, featuring over 30 breweries from New Mexico, claims to directly support local breweries. The fest offers a lot to do while drinking, like beer and food panels, free movies and mini-golf, craft vendors, and lawn games.
NEW YORK: TAP New York Craft Beer & Food Festival in Bethel
When: May 21-22, 2022
Sadly, many of our favorite New York brewfests didn't survive the last two years, but this Hudson Valley event is always a winner. A two-day fest showcasing over 200 hand-crafted beers, which is known as one of the best in the country, returns for the 23rd year, and will also offer a food court.
NORTH CAROLINA: Bears, Bees and Brews in Asheville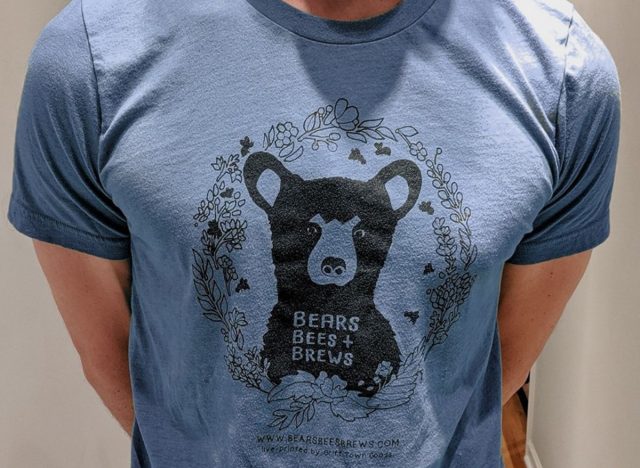 When: October 9, 2022
With Asheville's Beer City Fest on hold this year, we're going with this fall event that serves drinks and a party to celebrate wildlife and wilderness in the area – what's better than that? This family-friendly event raises money for the Center for Honeybee Research with beers, live music, and educational activities for the kids!
NORTH DAKOTA: Brew at the Zoo in Bismarck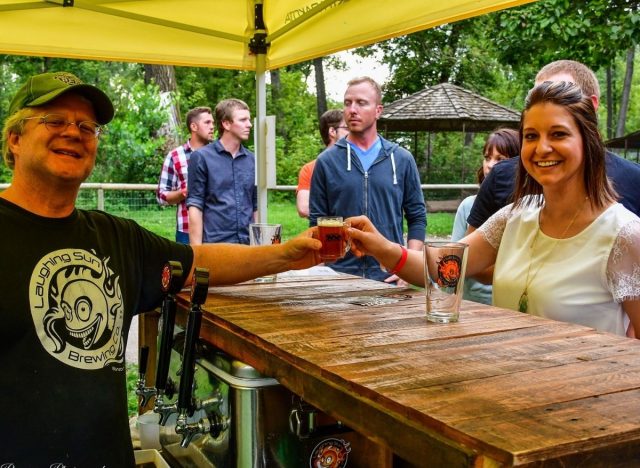 When: August 18, 2022
This fest includes wild animals alongside a variety of beers to sample from local distributors and craft brewers will be in the house as well with Laughing Sun, Buffalo Commons, Bismarck Brewing, Black Leg Brewery, Gideon's Brewing and more. This is an adults-only evening, so leave the kids at home while you get wild.
OHIO: Grand Slam Beer Fest in Cleveland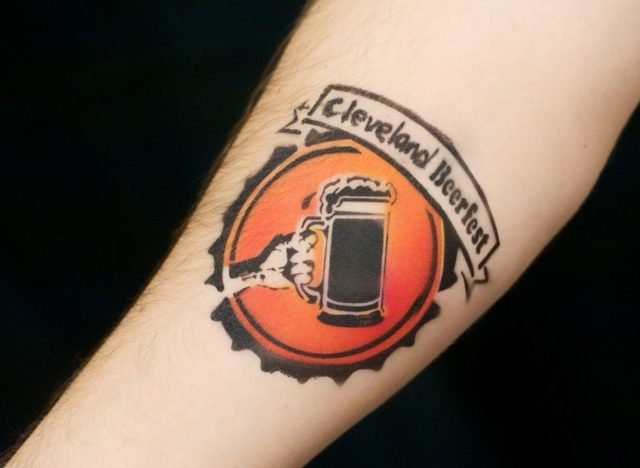 When: July 9, 2022
Head to Progressive Field and enjoy a day on the field with hundreds of craft brews to sample and ballpark food to keep you going—the only outside food allowed in is your handy pretzel necklace.
OKLAHOMA: Oklahoma Craft Beer Festival in Oklahoma City
When: May 14, 2022
Since 2011, this fest has been pouring craft brews (they started out with just three breweries!) for thirsty beer lovers. This year, they've partnered with over 60 different breweries from all over the United States including many local breweries. The event will be held in the pavilion building at the Oklahoma State Fairgrounds and will feature a beer competition.
OREGON: Oregon Brewers Festival in Portland
When: July 28-30, 2022
Billed as Oregon's original craft brew celebration, this festival has been running since 1988. Taking place in July, this outdoor festival has food trucks, a beautiful view of Mt. Hood, and brews from hundreds of breweries to sample.
PENNSYLVANIA: Mifflinburg Oktoberfest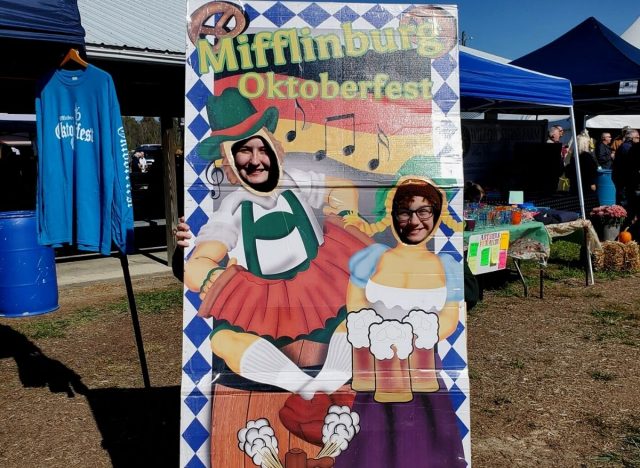 When: September 30 & October 1, 2022
The state's rich German tradition is on display in Mifflinburg at the annual Oktoberfest, where thirst attendees will find activities like the keg toss and beer lift, plenty of dancing, and commemorative beer steins for all the beers they'll sample.
RHODE ISLAND: Newport Beer Festival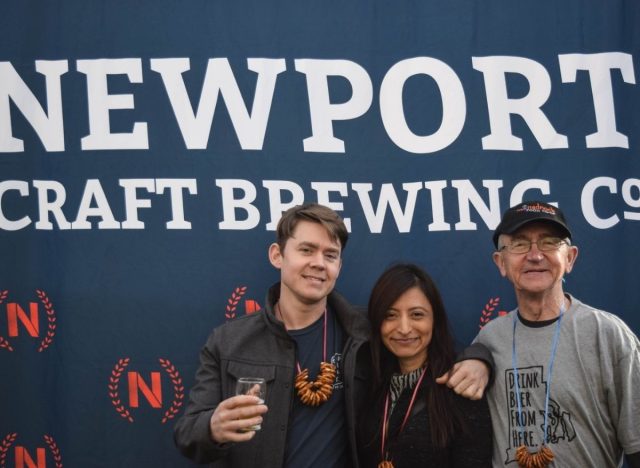 When: April 2023
For ten years running, this fest brings with it a day full of craft beer taste-testing, live music, and local flavors from over 40 craft brewers. This fest features breweries big and small, from RI's oldest brewery, Narragansett Brewery, to a brand new microbrewery in Bristol, Pivotal Brewing.
SOUTH CAROLINA: Charleston Beer Fest in Charleston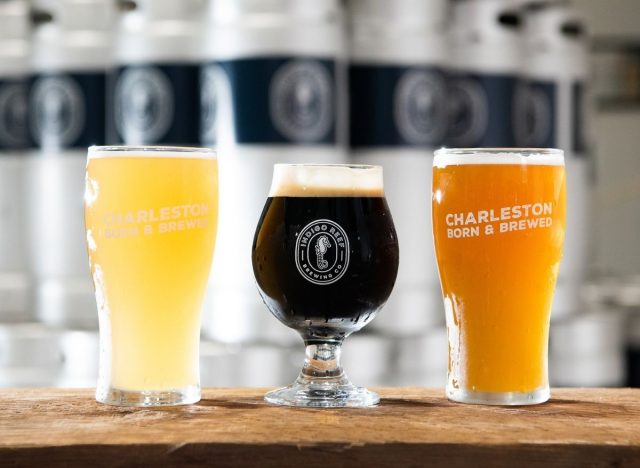 When: October 22, 2022
Head to Riverfront Park for a day of beers, games, and food trucks in the sun. This year the fest promises more beers and bigger acts, and the day is all for a great cause, raising funds for Palmetto Community Care.
SOUTH DAKOTA: Deadwood's Craft Beer Fest: Hops and Hogs in Deadwood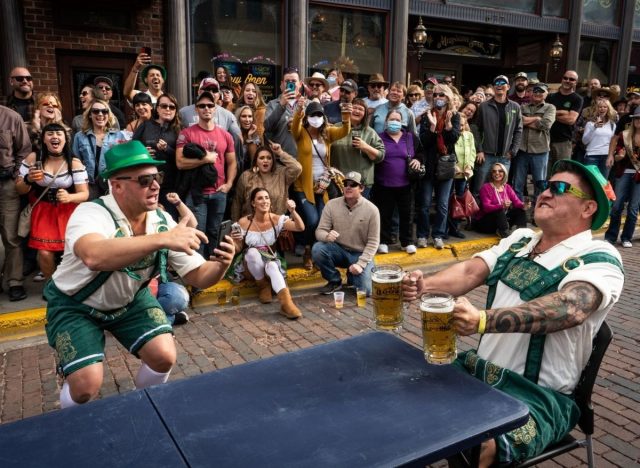 When: September 23-24, 2022
In 1876, the Wild West town of Deadwood was born when prospectors came across a gulch full of dead trees and a creek full of gold. It's still a destination for locals and tourists, and this event combines local history and craft brews. You'll get an open container cup, tasting card, and a great time with old west vibes.
TENNESSEE: Music City Brewers Festival in Nashville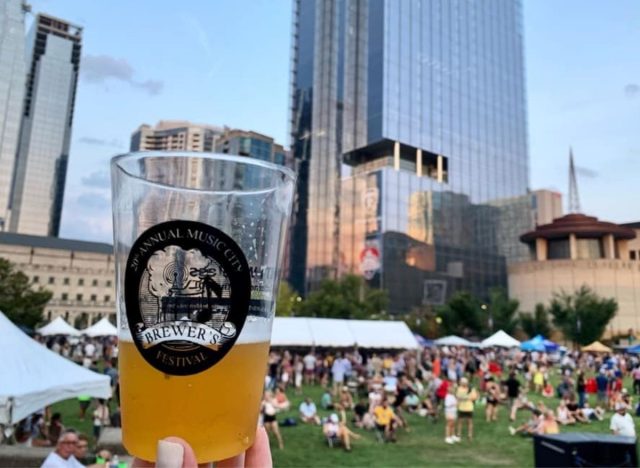 When: July 23, 20226254a4d1642c605c54bf1cab17d50f1e
Held at Walk of Fame Park for the past 20 years, this music-packed brew fest features beers from around the country, local spirits, dancing and lots of yummy food trucks to keep you going all day long.
TEXAS: Texas Craft Brewers Festival in East Austin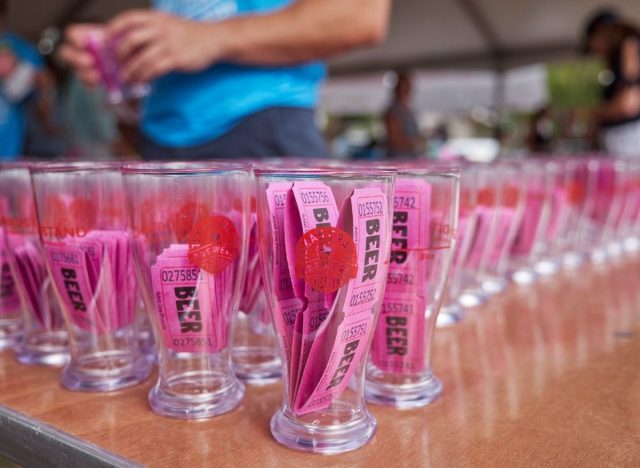 When: October 1, 2022
In a state where they do everything big, you know the biggest beer fest, held in Fiesta Park, is going to exceed all expectations. In the past, this fest focused on small and independent Texas brewers, with 200 independent craft beers in past years, as well as live music and onsite food options.
UTAH: Snowbird Oktoberfest in Snowbird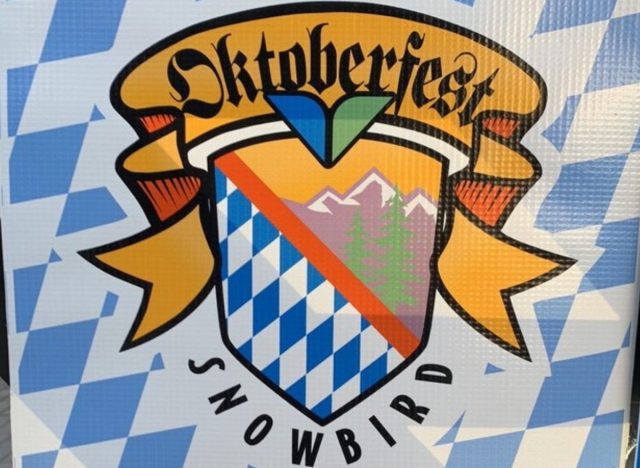 When: August 16 – October 17, 2022, Sat. & Sun
This ski resort has over 60,000 visitors each year for its Oktoberfest, making it one of the largest festivals in Utah. Hosting German-style beer, craft beer, and domestic beer, no wonder it's so popular. The fest is known for great German food and for supporting local artists by showcasing their work.
VERMONT: Vermont Brewers Festival in Burlington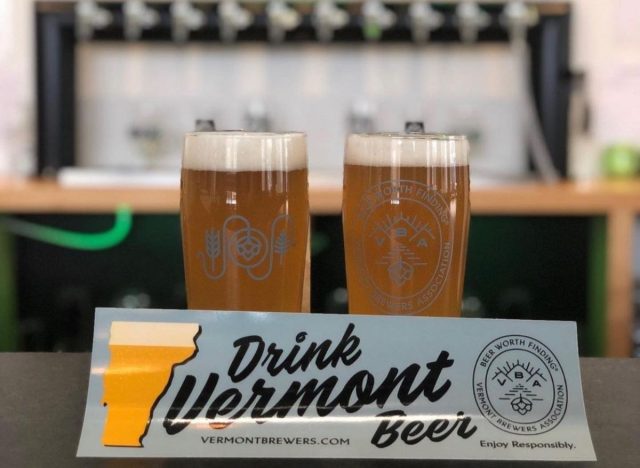 When: July 21-23, 2022
Since 1991, this beer fest has been a favorite of craft beer lovers across the country, as Vermont has become a respected beer destination. You'll find unique food trucks and a beautiful scene on the edge of Lake Champlain, plus you'll get 15 pours with your ticket.
VIRGINIA: Go With the Flow Brewfest in Fries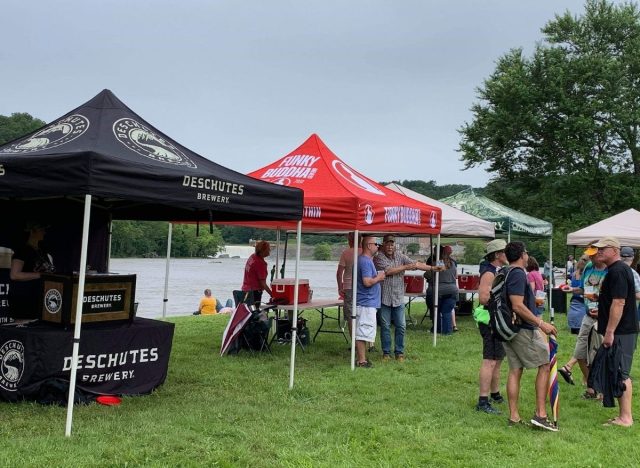 When: June 25, 2022
There's so much going on at this brew fest! Try a new craft beer from local and national brewers, eat delicious food, enjoy live music, axe throwing, vendors, a 5K race, and more!
WASHINGTON: Fresh Hop Ale Festival in Yakima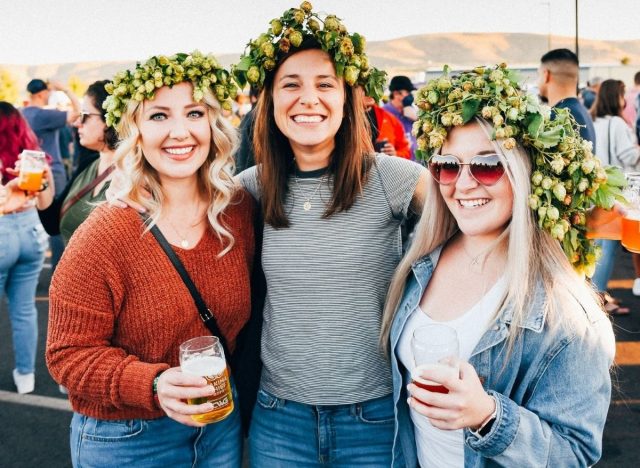 When: October 8, 2022
This festival attracts beer lovers from all over the world to celebrate hops at the home of the largest producer of hops in the US. The beers at the fest have to be brewed with fresh hops from the Valley and can only be produced at this time of year, and will be judged. Expect music, crowds and good food too!
WEST VIRGINIA: Mountaineer Brewfest in Wheeling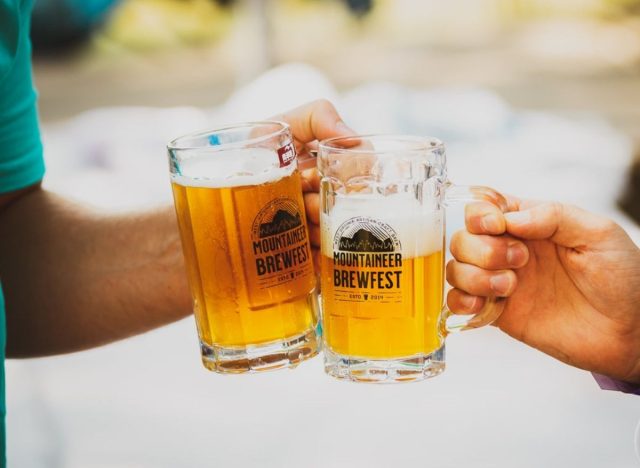 When: August 20, 2022
Held in downtown Wheeling along the Ohio River, this outdoor fest offers a good mix of West Virginia and out-of-state brews. The festival also offers lots of food options and musical entertainment all evening.
WISCONSIN: Great Taste of the Midwest in Madison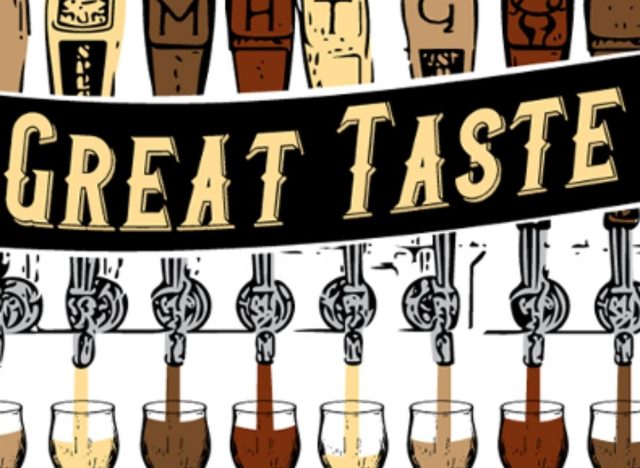 When: August 12, 2022
This homegrown fest is an entirely volunteer-planned and run event by The Madison Homebrewers and Tasters Guild, and they promise over 1,400 beers will be available for sampling. The local homebrewing club aims to support Midwest breweries and support several local charities with the proceeds from this fun festival.
WYOMING: Wyoming Brewers Fest in Cheyenne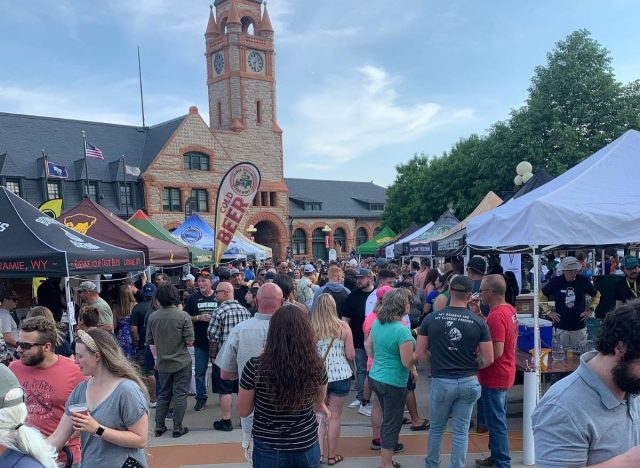 When: June 17-18, 2022
An annual fundraising event to preserve the Union Pacific Depot in Cheyenne for the past 26 years, this fest has over 30 participating breweries, including many that are local to Wyoming. Past years have included live music from local bands, yoga, and food trucks.
Tanya Edwards
Tanya Edwards is a seasoned food and health journalist, who has held roles at Yahoo Health as Managing Editor and at Food Network as Programming Director.
Read more about Tanya