The Best Food Festival in Every State
Start planning your road trip of the best food the U.S. has to offer.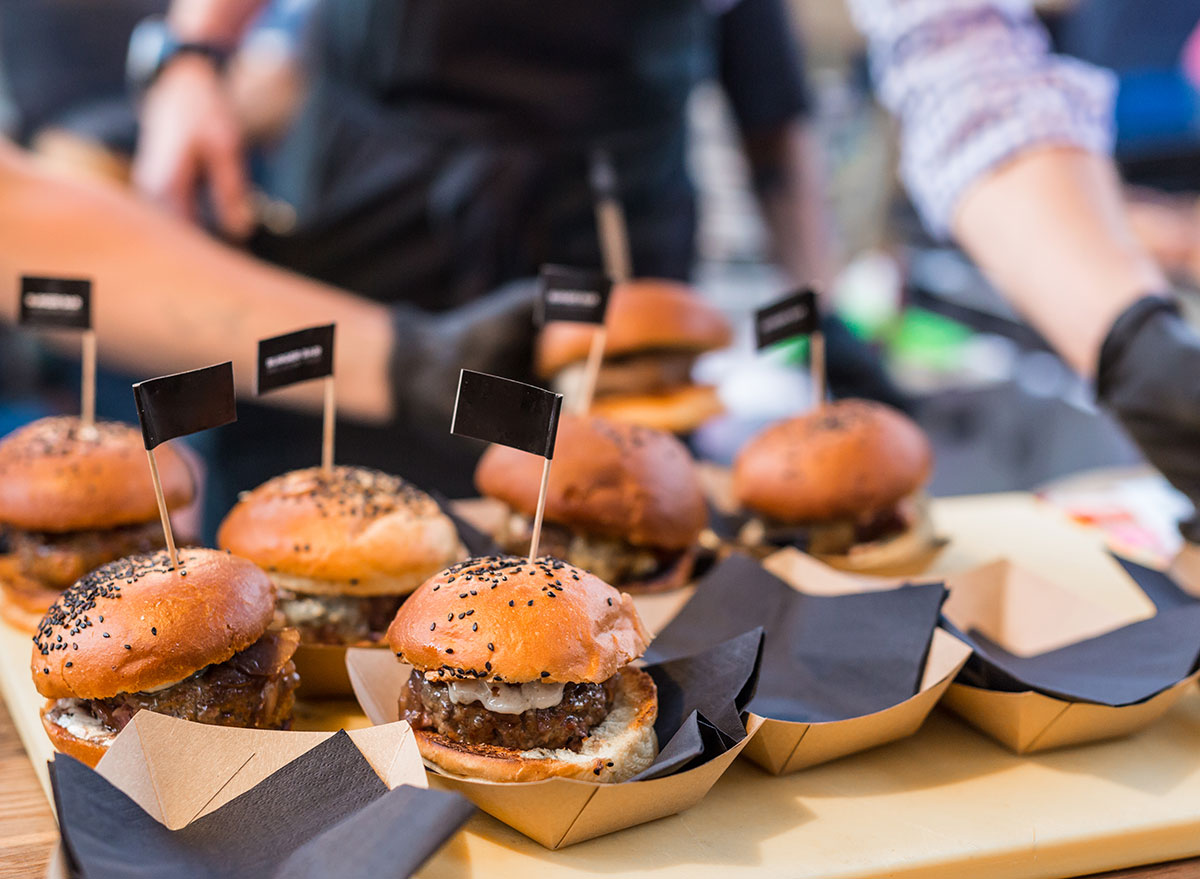 Food festivals are a great American pastime. The large festivals often focus on one type of food, or a specific theme like oysters or food and wine. Food festivals also allow visitors to get a real sense of the culinary scene in various parts of the country by trying dishes from renowned chefs or local icons, often for a set price at entry. If you're looking for a new food festival to add to your list to try, consider one of these best food festivals in every state. Plus, take a look at our picks for The Best Chili in Every State. and bookmark these 22 Meals to Melt Belly Fat in 2022.
ALABAMA: Taco Libre in Montgomery
Each spring in Montgomery you can head downtown to the Taco Libre festival. The one-day celebration is hosted by Cerveza Modelo, and brings in some of the state's best authentic Mexican food trucks, taquerias, and restaurants.
ALASKA: Kodiak Crab Festival in Kodiak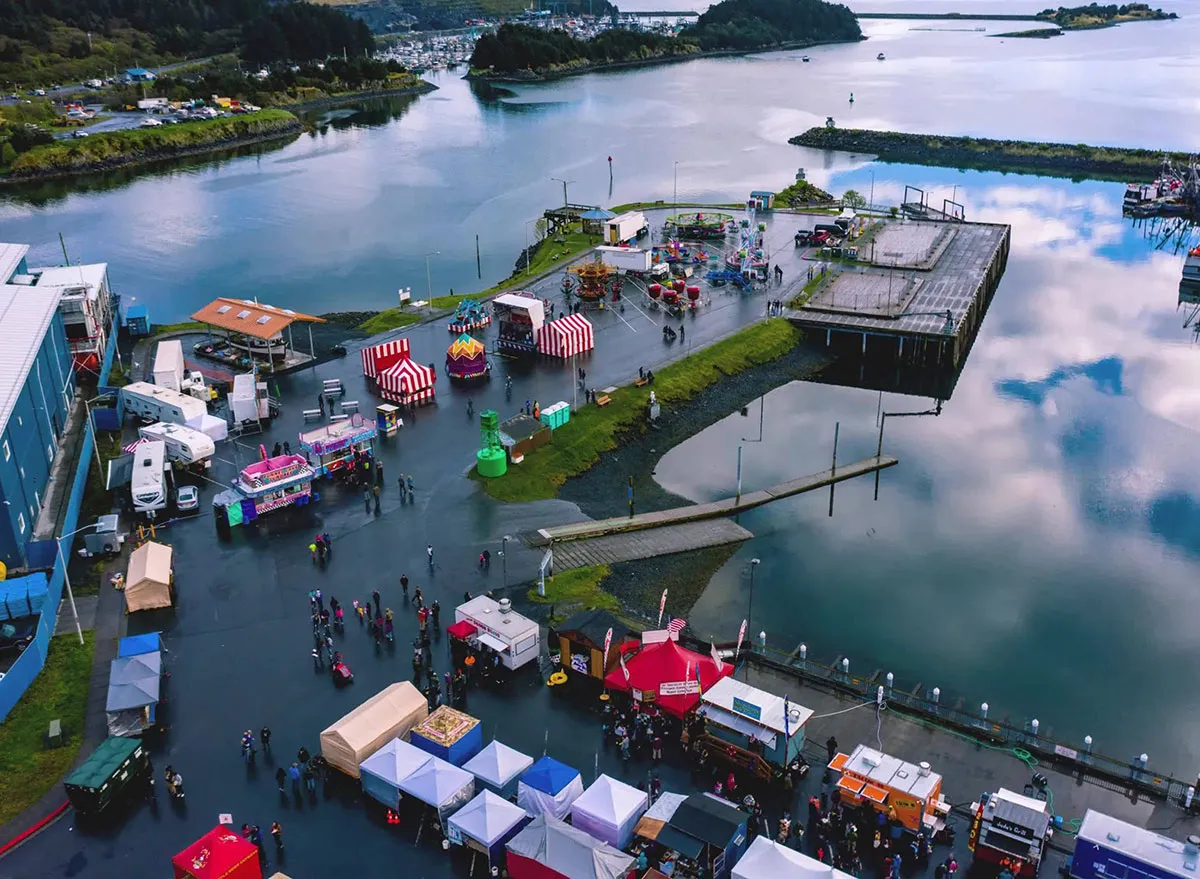 Since 1958 people in Alaska have been flocking to the Kodiak Crab Festival. This five-day event is usually in May and brings together some of the best chefs to prepare fresh crabs in multiple ways. The festival typically takes place just steps away from where the crabs were caught on the harbor docks.
ARIZONA: Taco Fest in Scottsdale
Tacos are the star at the Arizona Taco Fest, which takes place every year in Scottsdale. Each year the festival features taco tastings and eating contests, taco-themed games for kids, a tequila expo, and a hot chili pepper eating contest for the bravest of souls. The whole family can get a laugh at the Chihuahua beauty pageant that takes place during the festival as well.
ARKANSAS: Little Rock International Greek Food Festival in Little Rock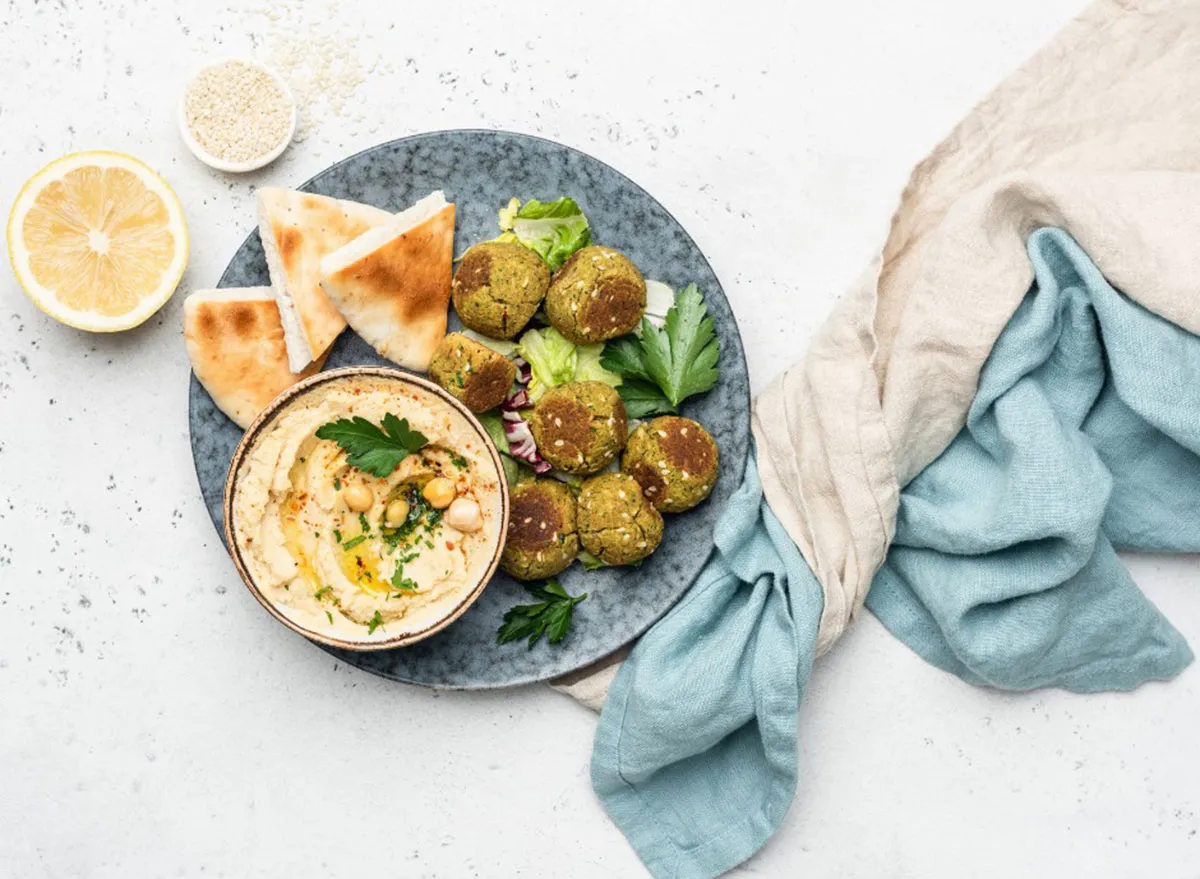 There's nothing better than fresh Greek pastries and dolmas to bring a smile to your face. At the Little Rock International Greek Food Festival you'll get just that. The two-day festival typically runs during the first part of October and brings in culinary perspectives from Europe and the Mediterranean for a unique festival.
CALIFORNIA: Gilroy Garlic Festival in Gilroy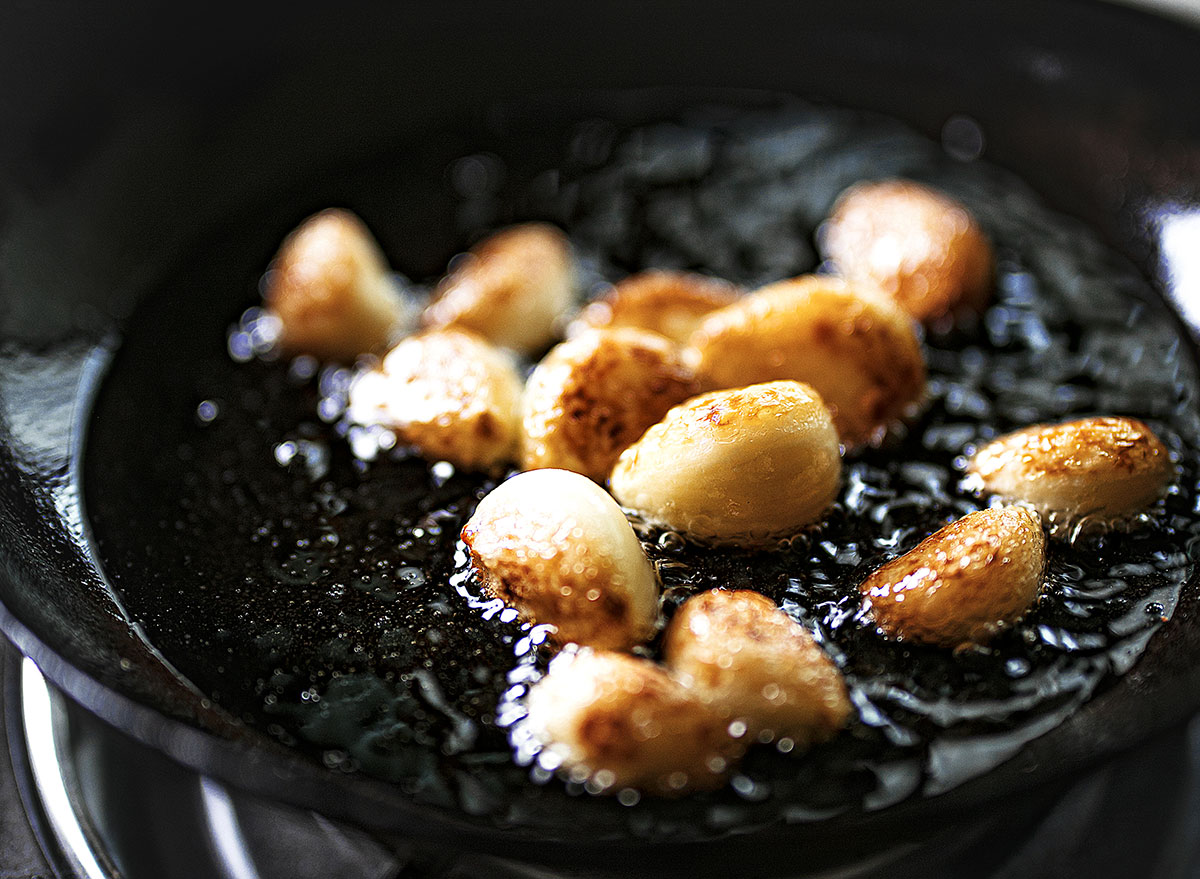 The Gilroy Garlic Festival is a celebration of the town of Gilroy, which happens to be the garlic capital of the world. Each July the festival brings together local farmers and food vendors to show off what they can do with garlic, with food samples of everything from garlic ice cream to deep-fried garlic.
COLORADO: Chile and Frijoles Festival in Pueblo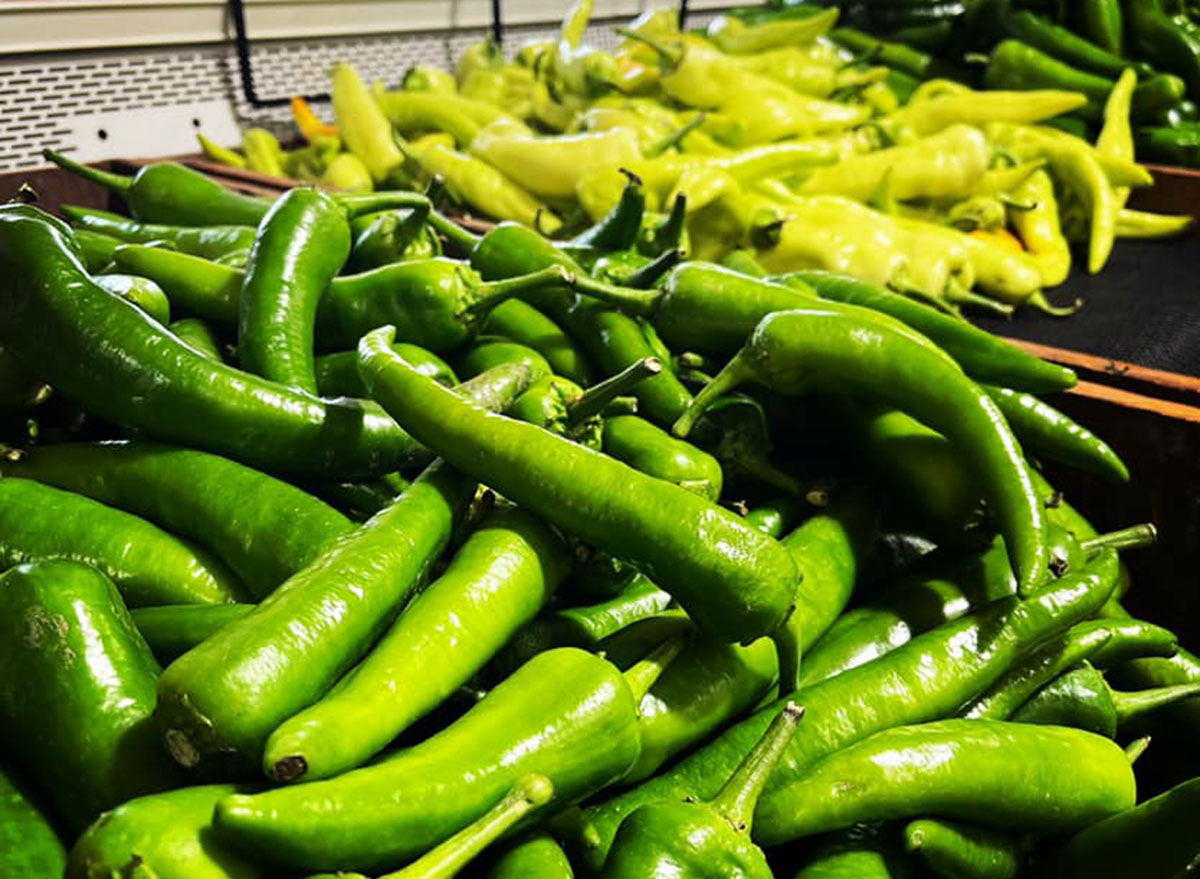 Each year the town of Pueblo comes together to celebrate the Pueblo chili and beans. The Chile and Frijoles Festival typically takes place in late September and features chili cooking contests, live music, and a jalapeño eating contest.
CONNECTICUT: Garlic and Harvest Festival in Bethlehem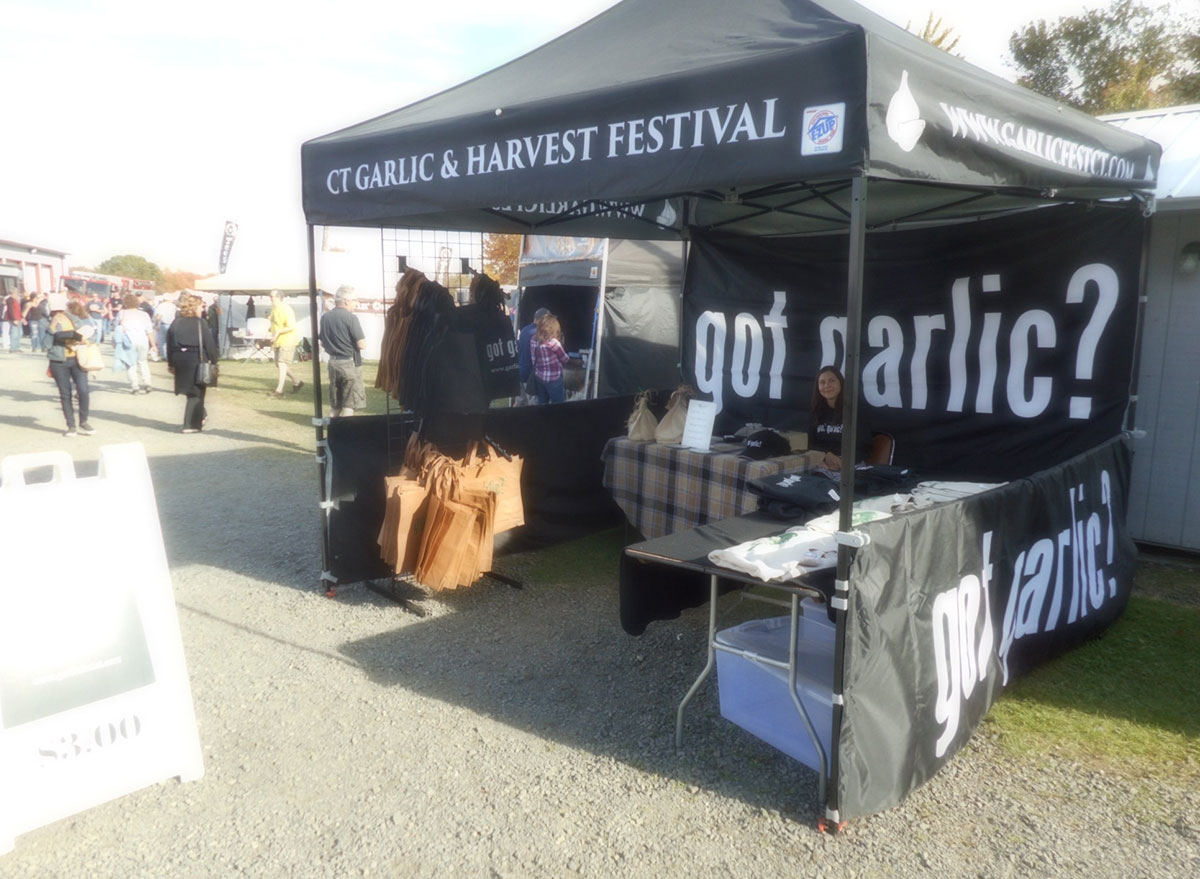 Another garlic festival in the country is the Garlic and Harvest Festival that takes place in Bethlehem, Connecticut. Each year the festival features garlic seminars, garlic cooking demonstrations and plenty of tasty garlic treats to try.
DELAWARE: Saengerbund Oktoberfest in Newark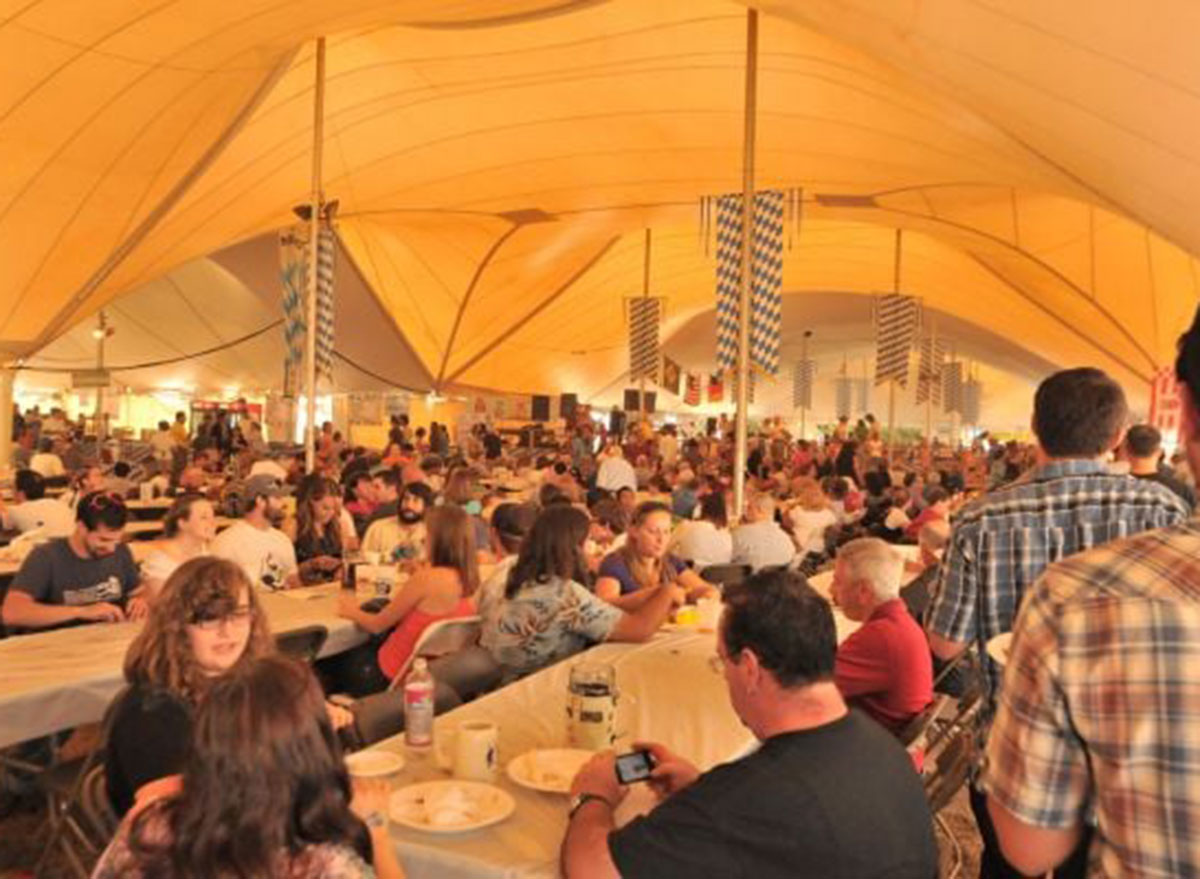 The Saengerbun Oktoberfest takes place each year in Newark. The lively food and drink festival features traditional German foods like bratwursts, homemade pretzels, and traditional plum cakes. When you're not eating or drinking you can listen to live music or shop for Oktoberfest souvenirs.
FLORIDA: EPCOT International Food and Wine Festival in Orlando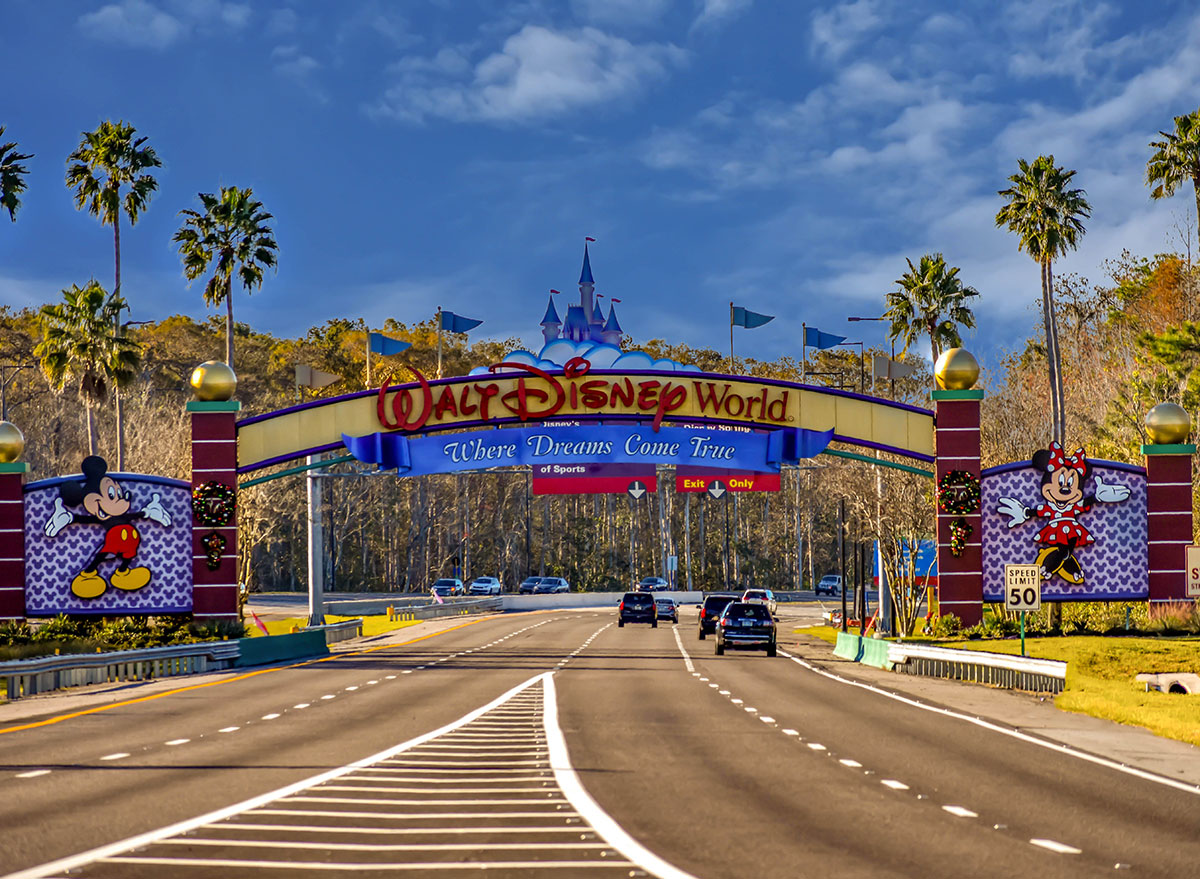 A food festival plus a day at a Walt Disney World theme park is exactly what you're getting at the EPCOT International Food and Wine Festival. This Florida favorite runs from mid-July through mid-November, with dozens of food booths representing various countries around the world. Each booth has a few dishes and drinks to try so you might want to plan an entire weekend around this festival if you plan on getting everything done.
RELATED: Disneyland Now Sells "One of the Most Expensive Sandwiches In the World" 
GEORGIA: Georgia Apple Festival in Ellijay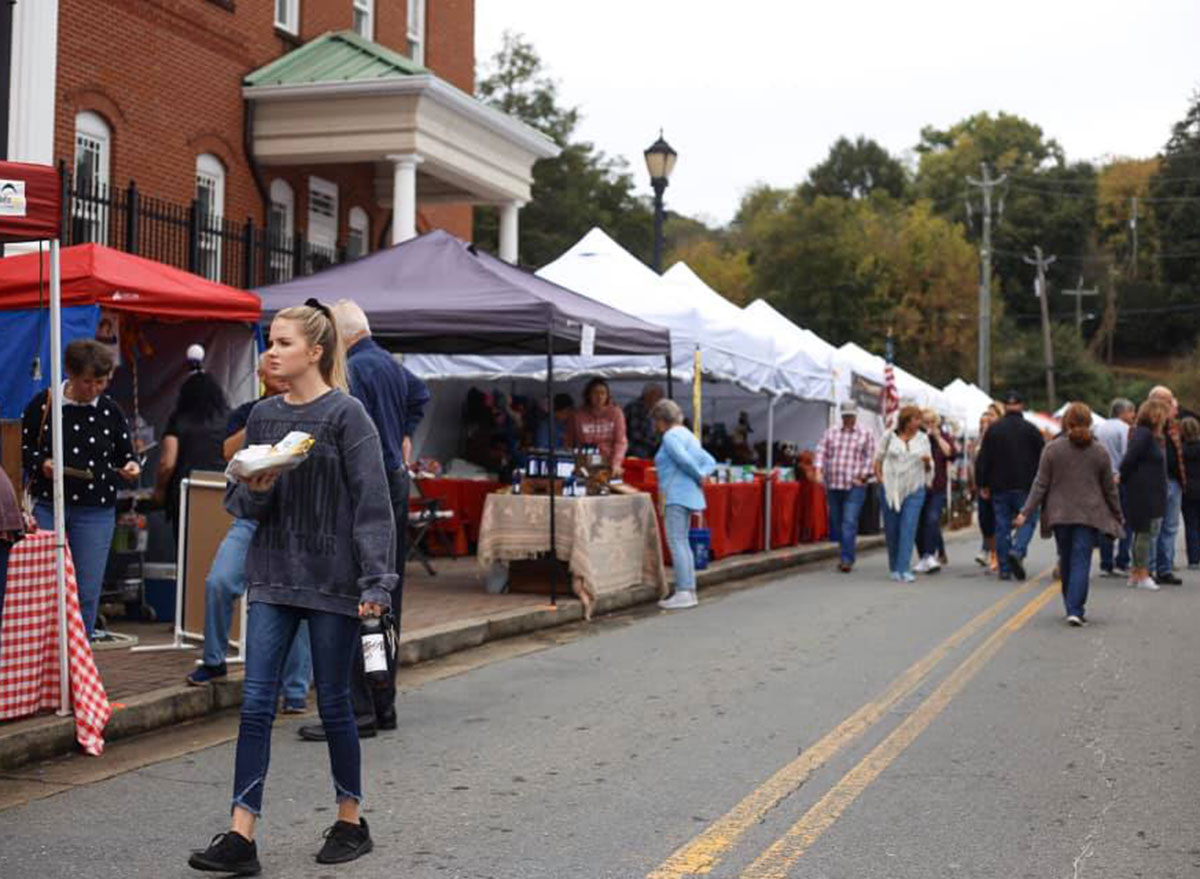 Each October the town of Ellijay hosts the Georgia Apple Festival over two weekends. The festival features plenty of apple-everything food items, arts and crafts for kids, and an antique car show. Each year the festival hosts over 300 vendors, so you'll definitely want to get to both weekends of the festival to check everything out.
HAWAII: Hawaii Food and Wine Festival in Honolulu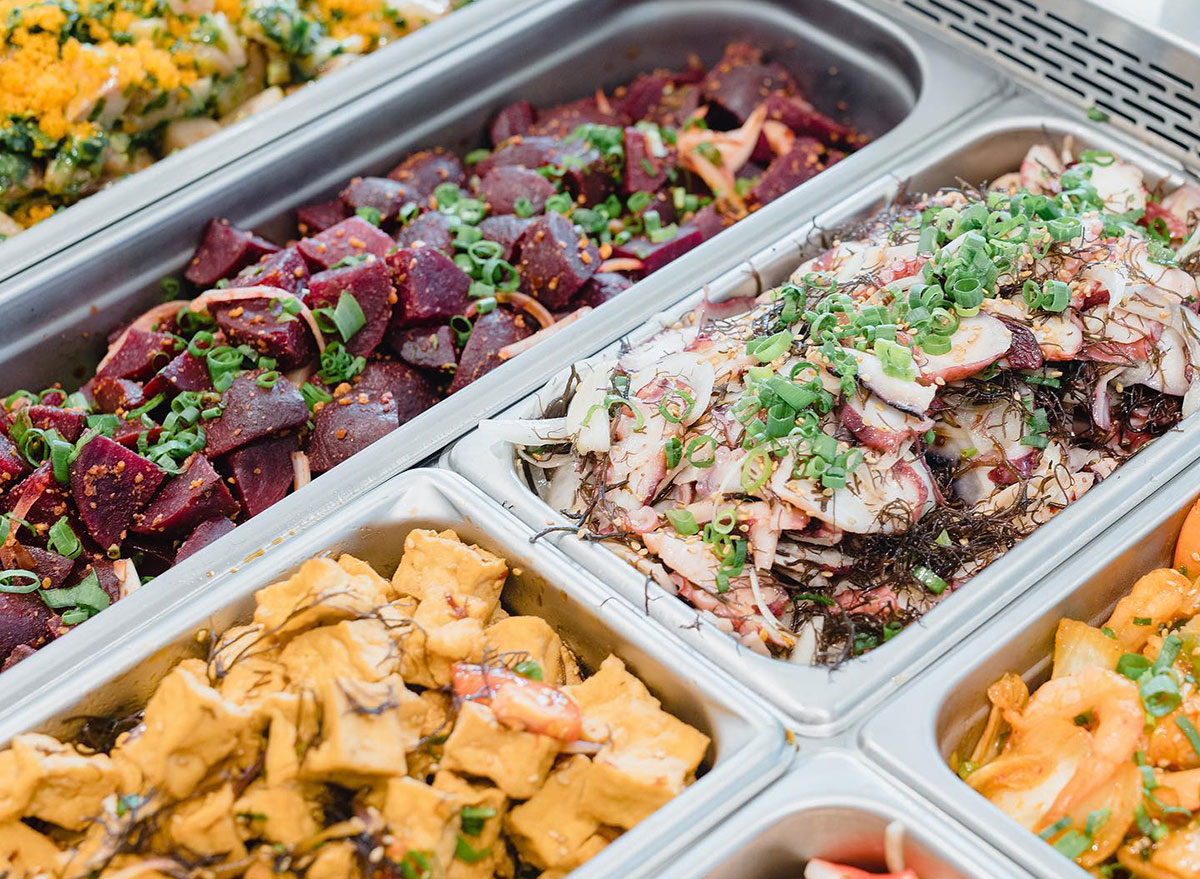 The Hawaii Food and Wine Festival takes place around the state from the first part of October through the end of December. The festival highlights local chefs using local ingredients to show off traditional Hawaiian cuisine in new and upscale ways. Throughout the festival, visitors can try everything from chef's table dinners at restaurants to a season-ending golf tournament.
IDAHO: Emmett Cherry Festival in Emmett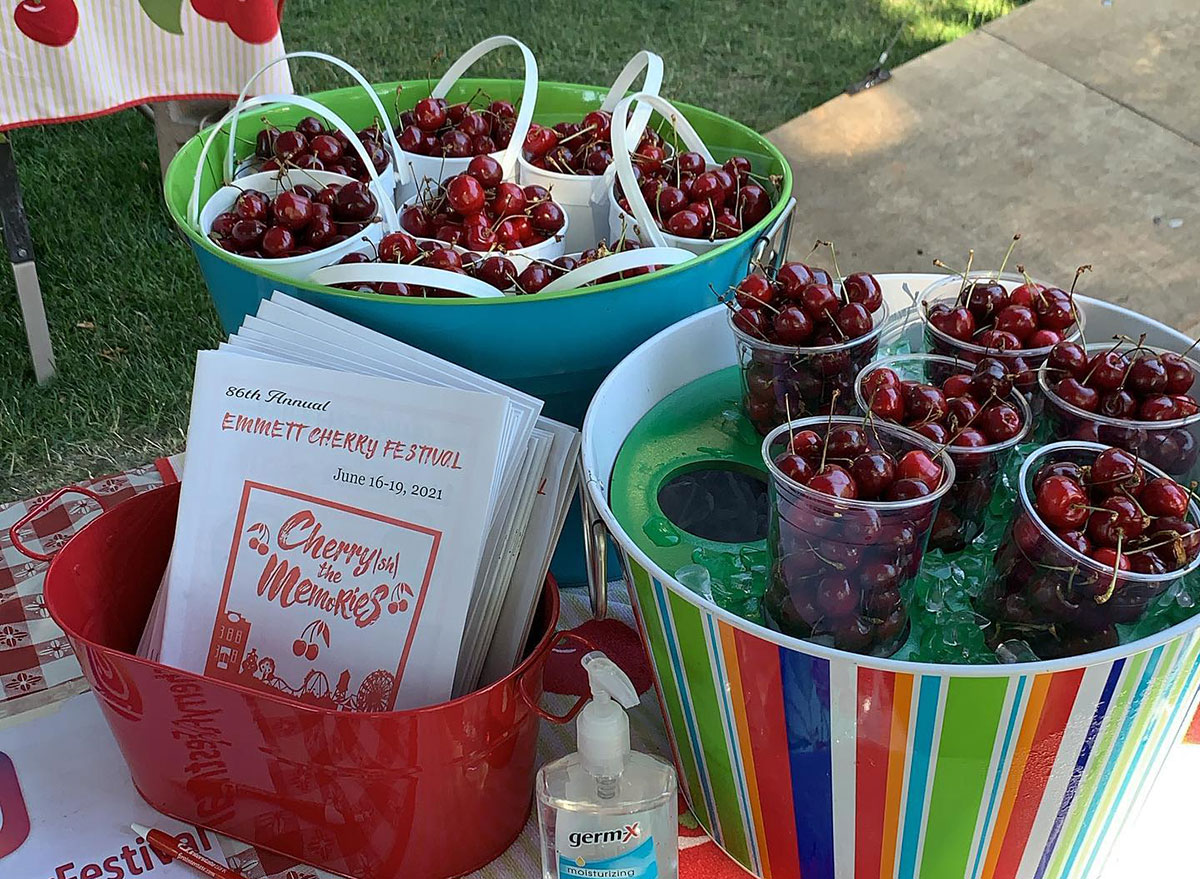 Every June people come from all over the state for the Emmett Cherry Festival. The annual event has been a staple since the 1930s and shows no sign of slowing down. At the festival, guests can devour all types of cherries and cherry-flavored items. Those looking for a bit more fun can't take part in a cherry pie eating contest or a cherry pit spit.
ILLINOIS: Windy City Smokeout in Chicago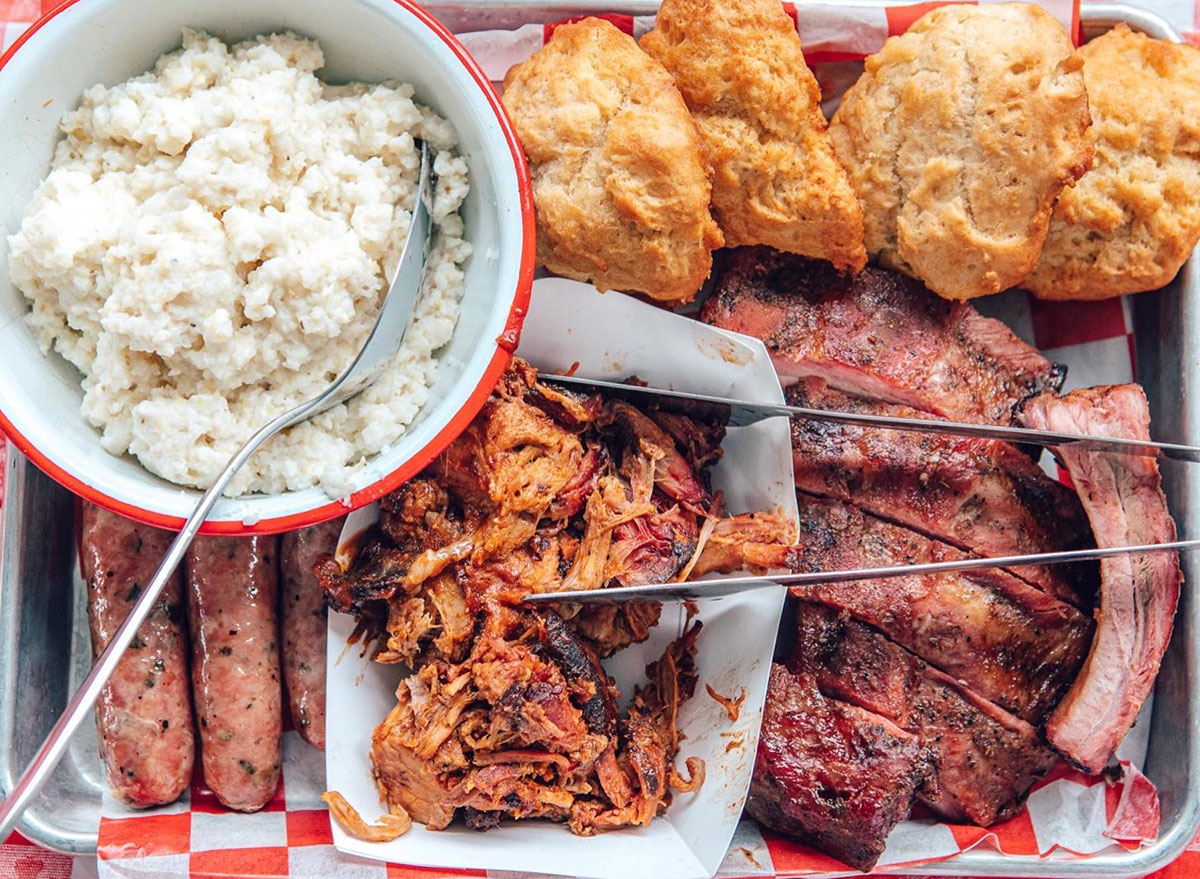 If you love BBQ then you're going to want to get to the Windy City Smokeout, which takes place over a few days in July. Part BBQ contest and part concert series, the event brings together the best in up and coming championship level BBQ to compete and feed the masses.
INDIANA: Pierogi Fest in Whiting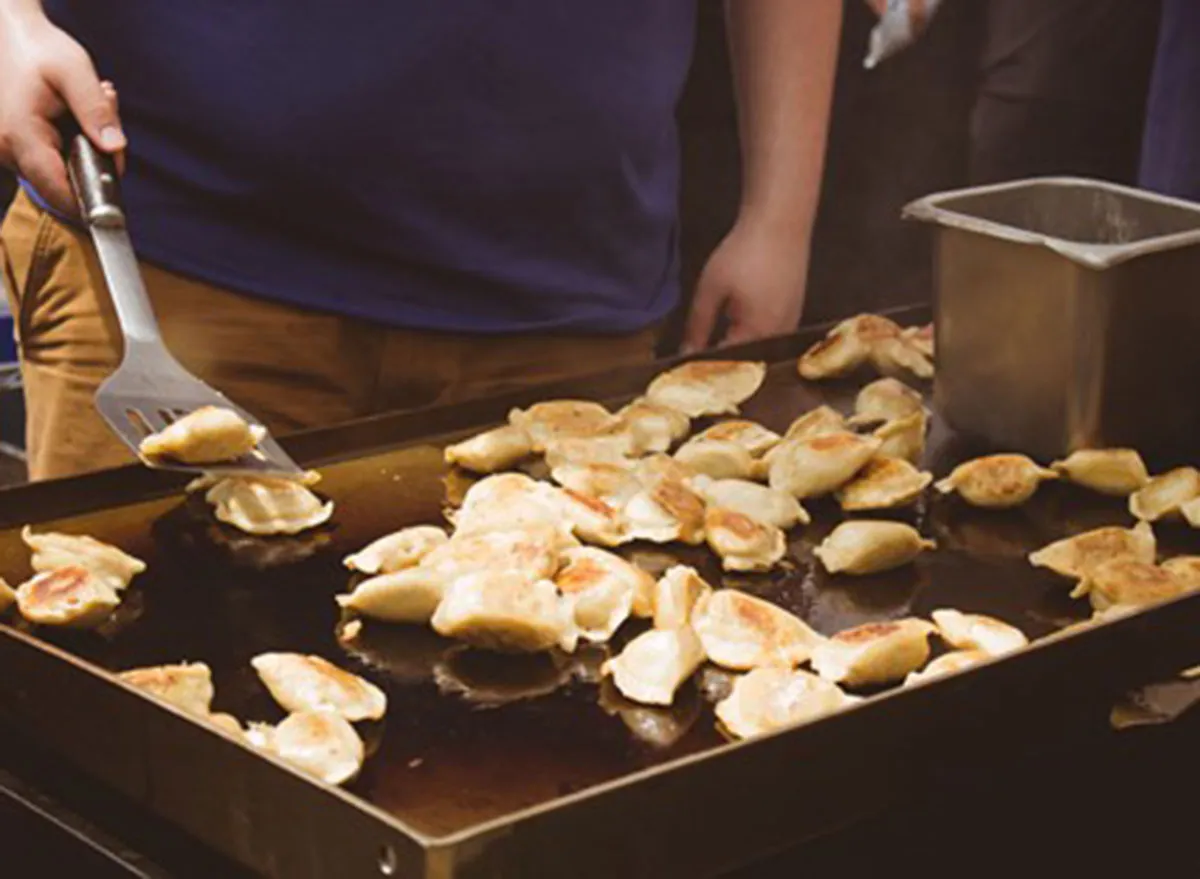 Whiting, Indiana is home to Pierogi Fest, a food festival that celebrates all things potato dumpling. The festival draws in thousands of people from around the world to try a variety of pierogis, and watch the lawnmower brigade making their way downtown in socks and sandals.
IOWA: Sweet Corn Festival in West Point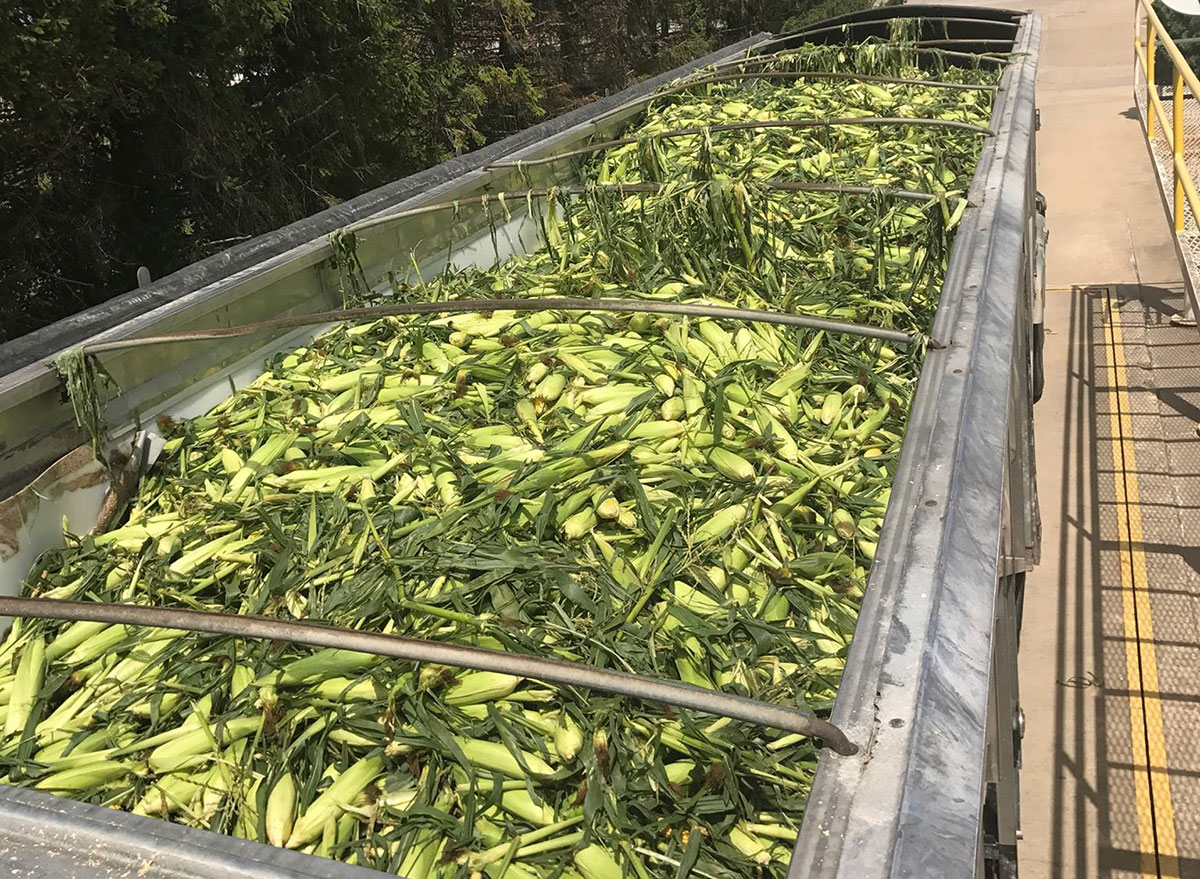 The Sweet Corn Festival in Iowa has been going on for over 40 years. The festival typically gives out multiple tons of corn to hungry festival-goers who are looking to get their fill before the sweet corn season is over. As part of the festival, there is also a sweet corn parade that makes its way through the streets near the festival site.
KANSAS: Air Capital Bacon, Bourbon & Brews Festival in Wichita
The Air Capital Bacon, Bourbon & Brews Festival in Wichita is a 21 and over food and spirits festival highlighting bourbon, bacon, and beer. The festival brings together local restaurants and breweries to see what they can do with the three main stars. Bacon lovers will want to get to this one because bacon samples are always on hand to go with your drinks.
KENTUCKY: World Chicken Festival in London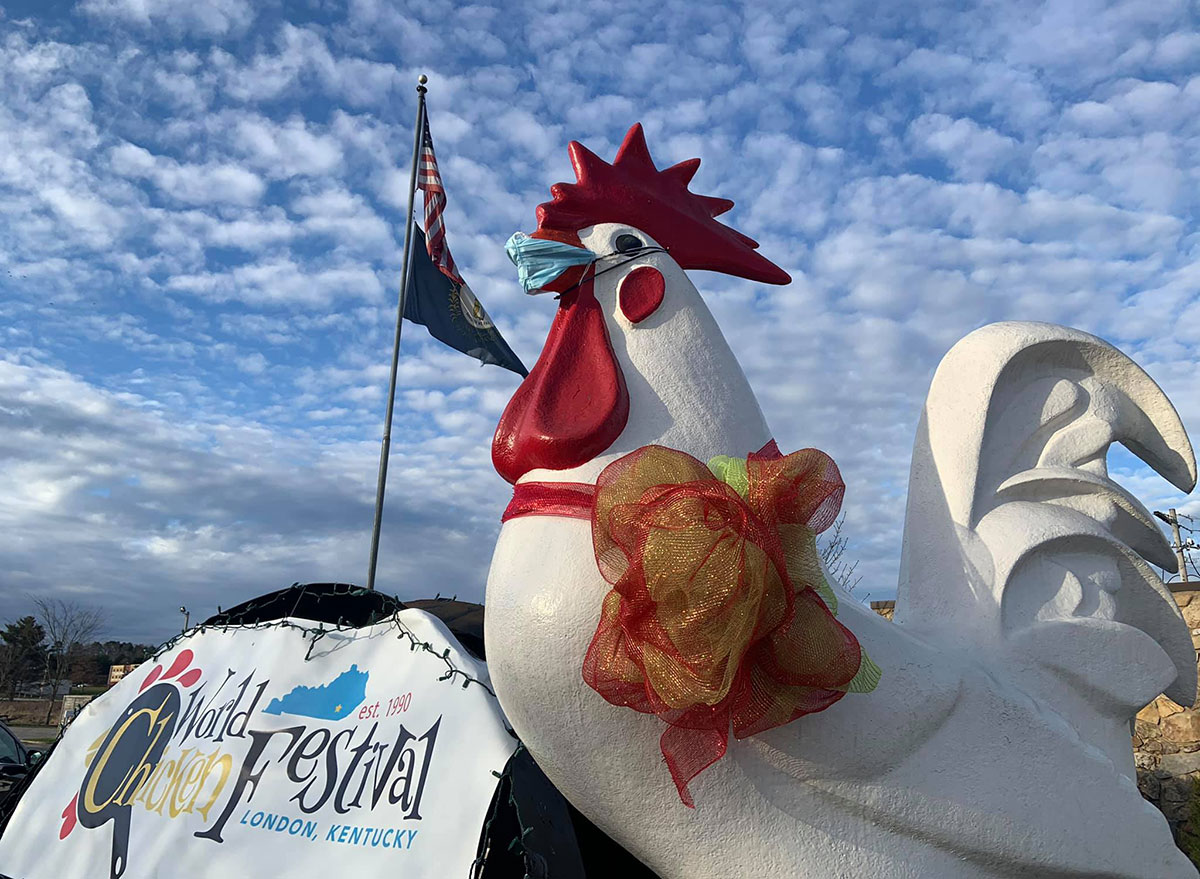 If you've ever tried the famous chicken from KFC and can't get enough of it then you're going to want to go to the World Chicken Festival in London, Kentucky. The festival is a celebration of everything Colonel Sanders, including famous chicken dinners and a Sanders look-alike content.
LOUISIANA: World Championship Gumbo Cookoff in New Iberia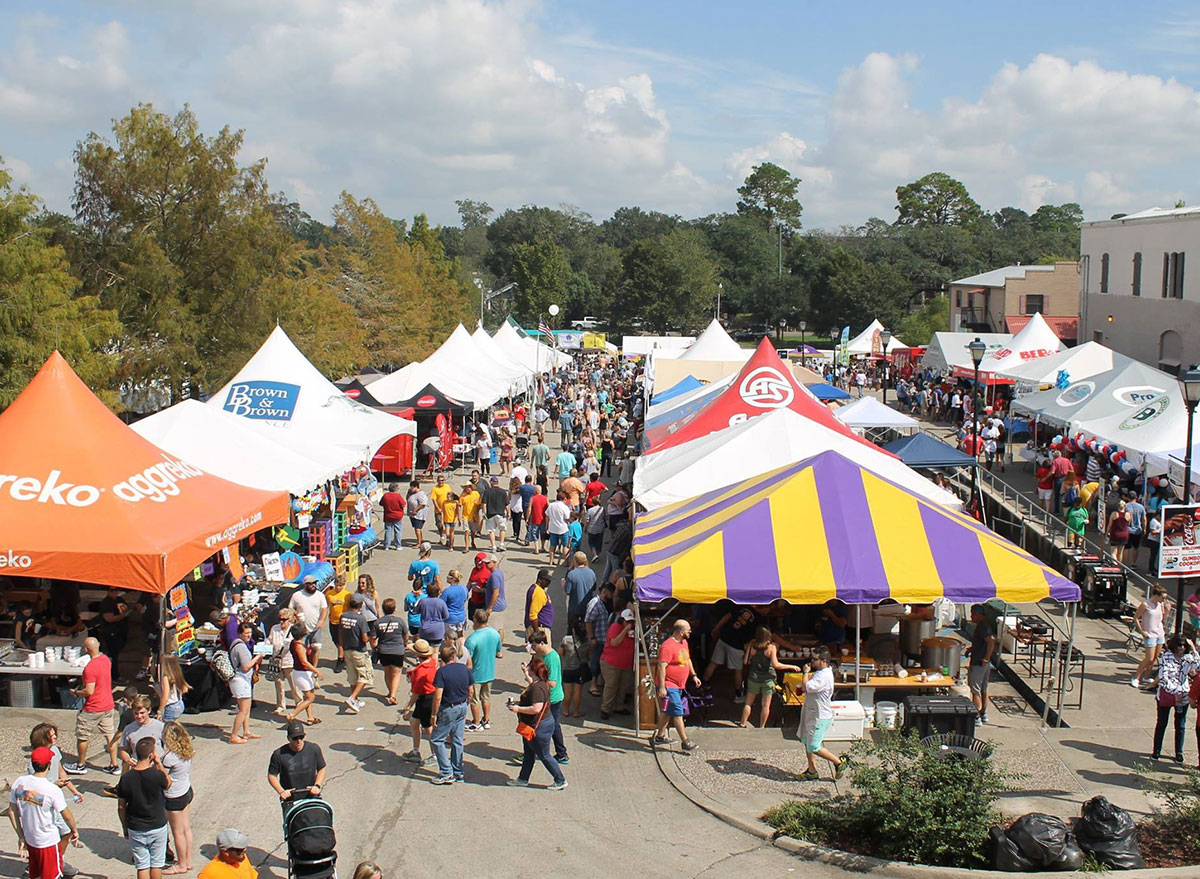 Cajun and Creole cuisine comes together at the World Championship Gumbo Cookoff. Each year dozens of teams and thousands of patrons line pathways and empty space around Bouligny Plaza to taste a variety of gumbos to see who will come out victorious.
MAINE: Whoopie Pie Festival in Piscataquis County
The Whoopie Pie Festival held in Piscataquis County in June is a celebration of the official state treat of Maine, the whoopie pie (Which is actually not a pie at all!). The festival has over 100 vendors and a wide variety of whoopie pies that have been made by the best bakers in New England. If you really want to get your fill of whoopie pies, consider entering the whoopie pie-eating contest!
MARYLAND: US Oyster Fest in St. Mary's County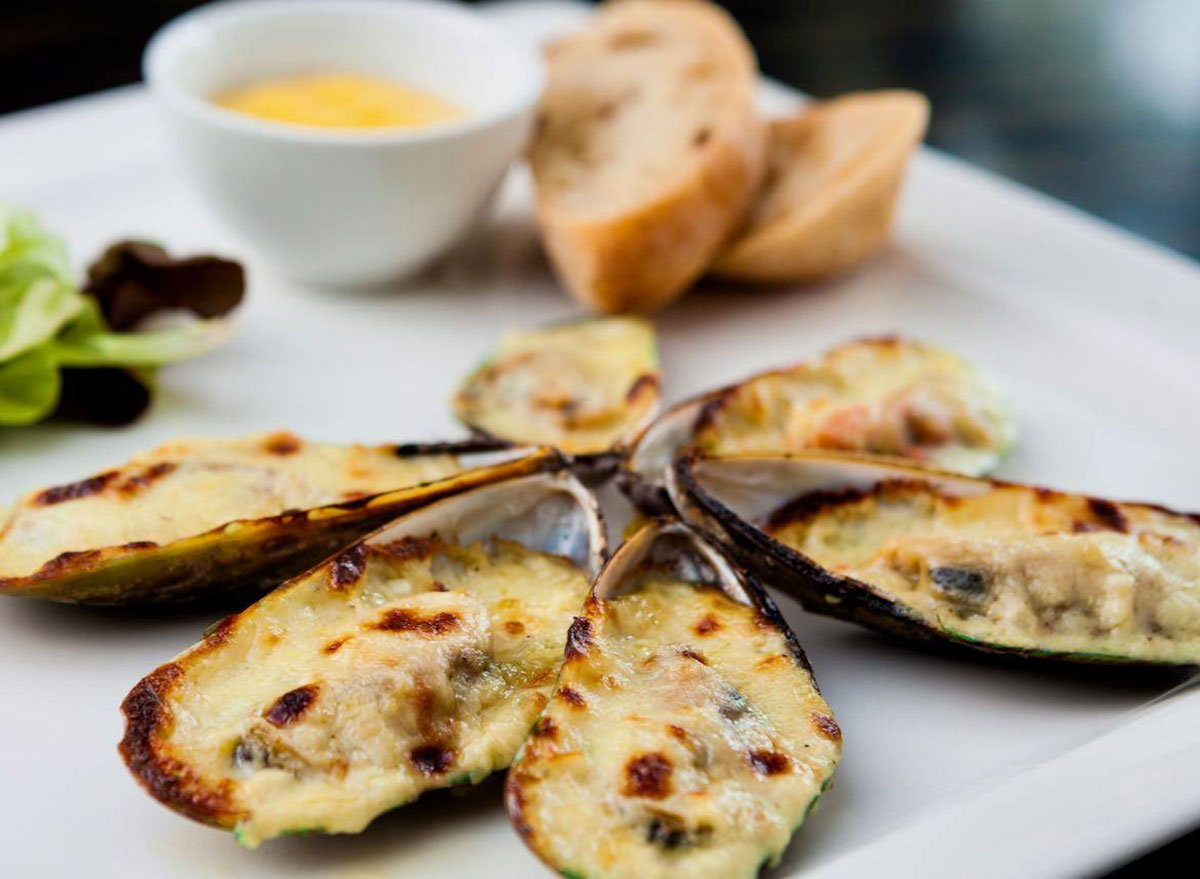 The third weekend in October is when the U.S. Oyster Fest takes place in St. Mary's County, Maryland. The festival shows off everything you can do with oysters, hosts an oyster shucking contest and an oyster cookoff. If you love shellfish this is the spot to be.
MASSACHUSETTS: Cider Days in Franklin County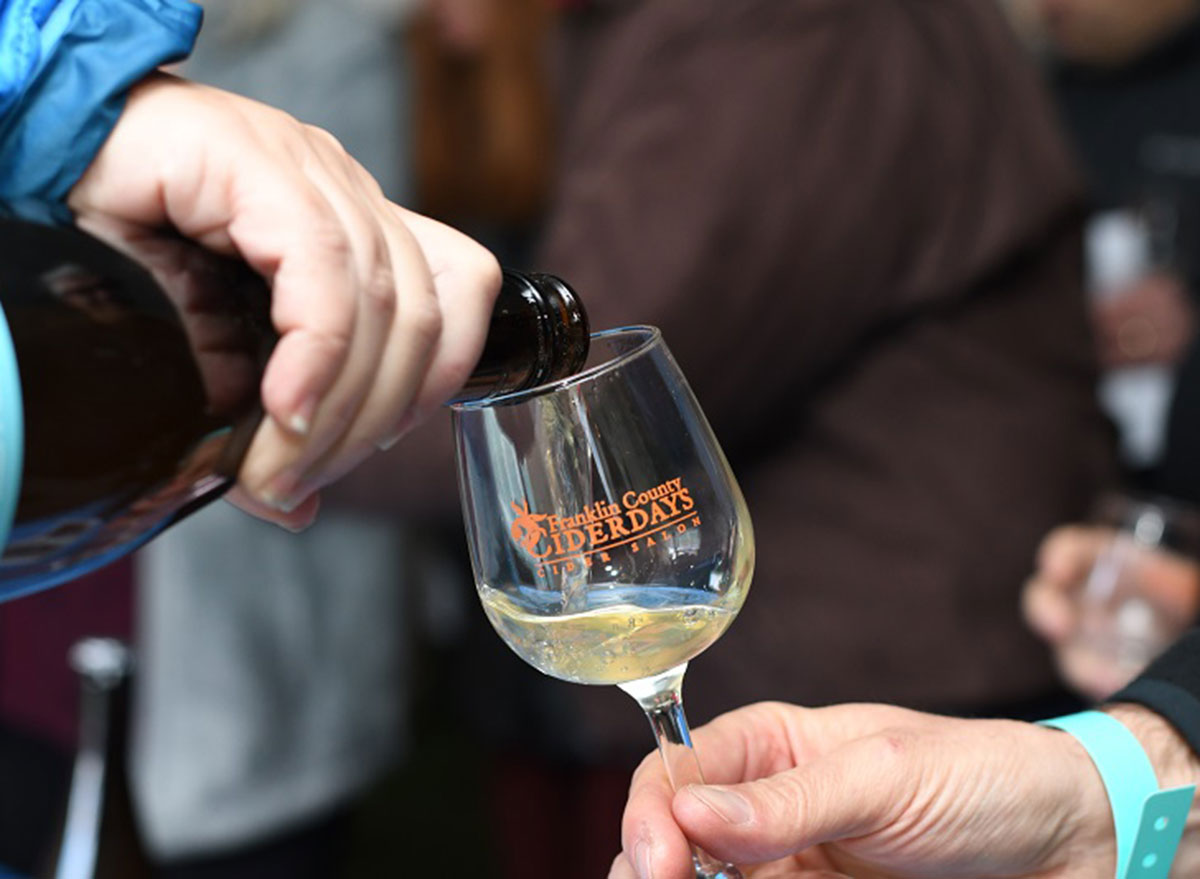 Cider Days is a festival celebrating all things apple, cider, and orchards in early November. The weekend festival is actually a self-guided experience along a "cider trail" where you can stop at various locations to try cider, partake in activities, or just enjoy the scenery at the orchards.
MICHIGAN: Blueberry Festival in Marquette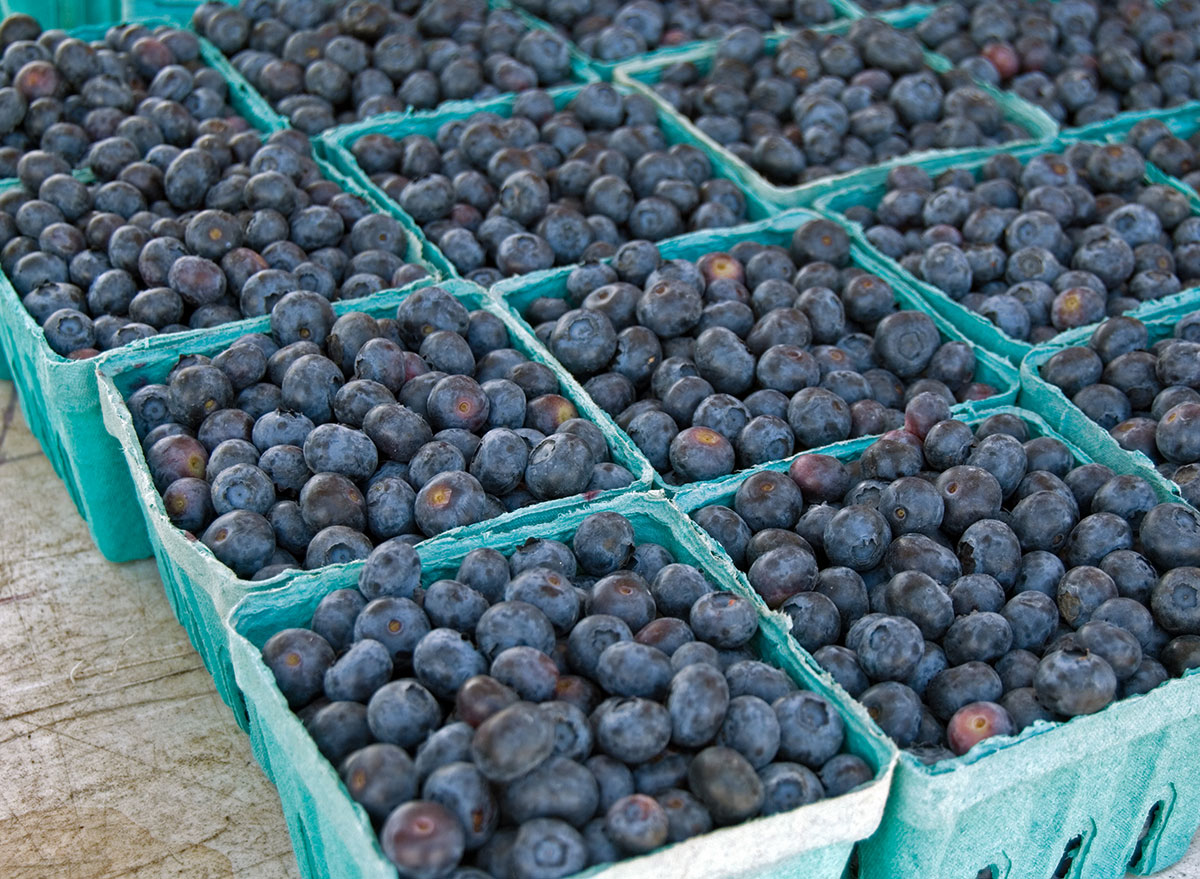 The Blueberry Festival, in downtown Marquette in late July, is a bustling festival where all things blue is the star. There are over 60 food and art vendors at the festival. Local restaurants get in on the game by making blueberry specials like blueberry pizza and blueberry beer.
MINNESOTA: Twin Cities Veg Fest in Harriet Island Park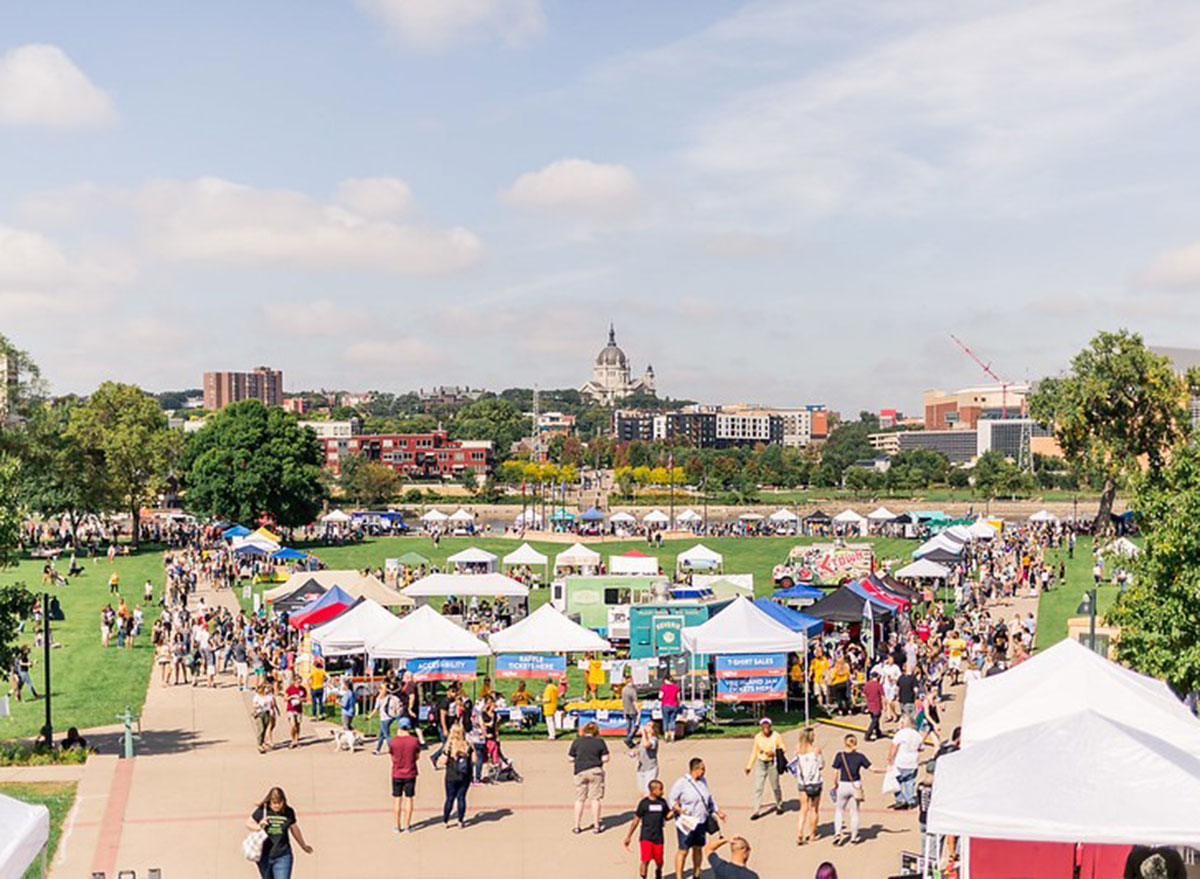 The Twin Cities Veg Fest is the largest plant-based food festival in the midwest with over 120 vendors held in September. The festival includes food demos, tastings, and educational seminars on how to go plant-based with food.
MISSISSIPPI: Soul Food Fusion Festival in Natchez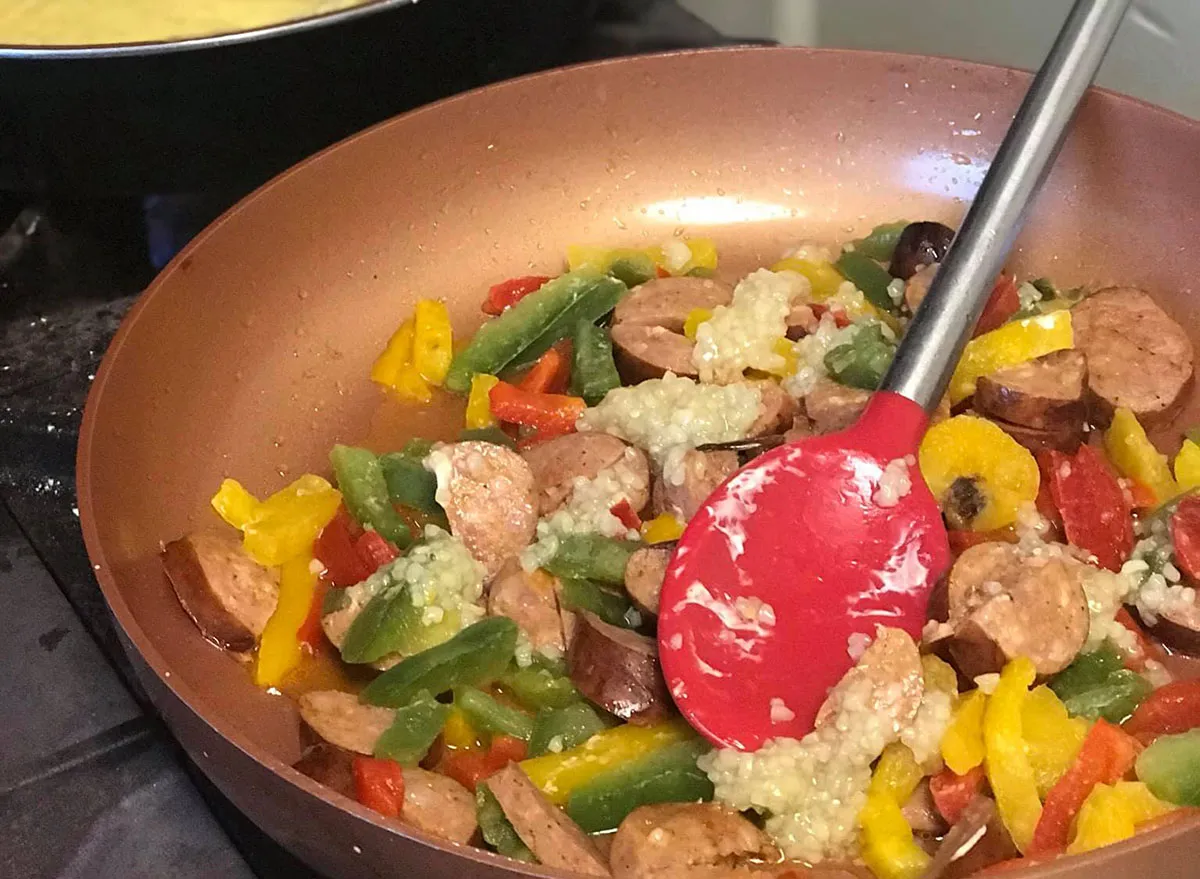 The Soul Food Fusion Festival is held each Juneteenth in Natchez, Mississippi. The culinary festival highlights traditional soul food, including BBQ and a soul food brunch. The major seller of the festival is the long communal table where guests can sit around and enjoy a meal with their neighbors as they learn more about what soul food really is.
MISSOURI: Q in the Lou in St. Louis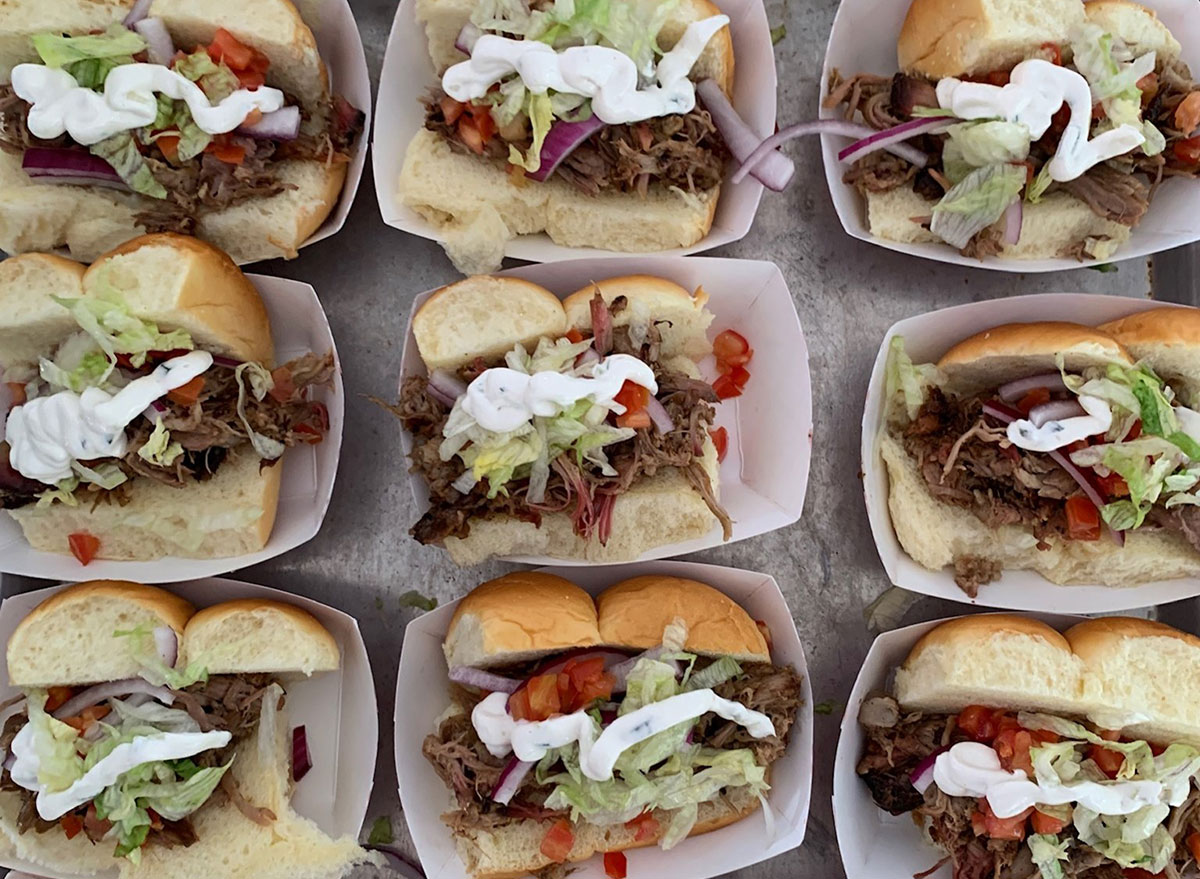 BBQ and St. Louis are a match made in culinary heaven. The Q on the Lou festival held in October allows visitors to get up close with award-winning postmasters to taste their signature creations, delightful cocktails, and local beers.6254a4d1642c605c54bf1cab17d50f1e
MONTANA: Huckleberry Festival in Trout Creek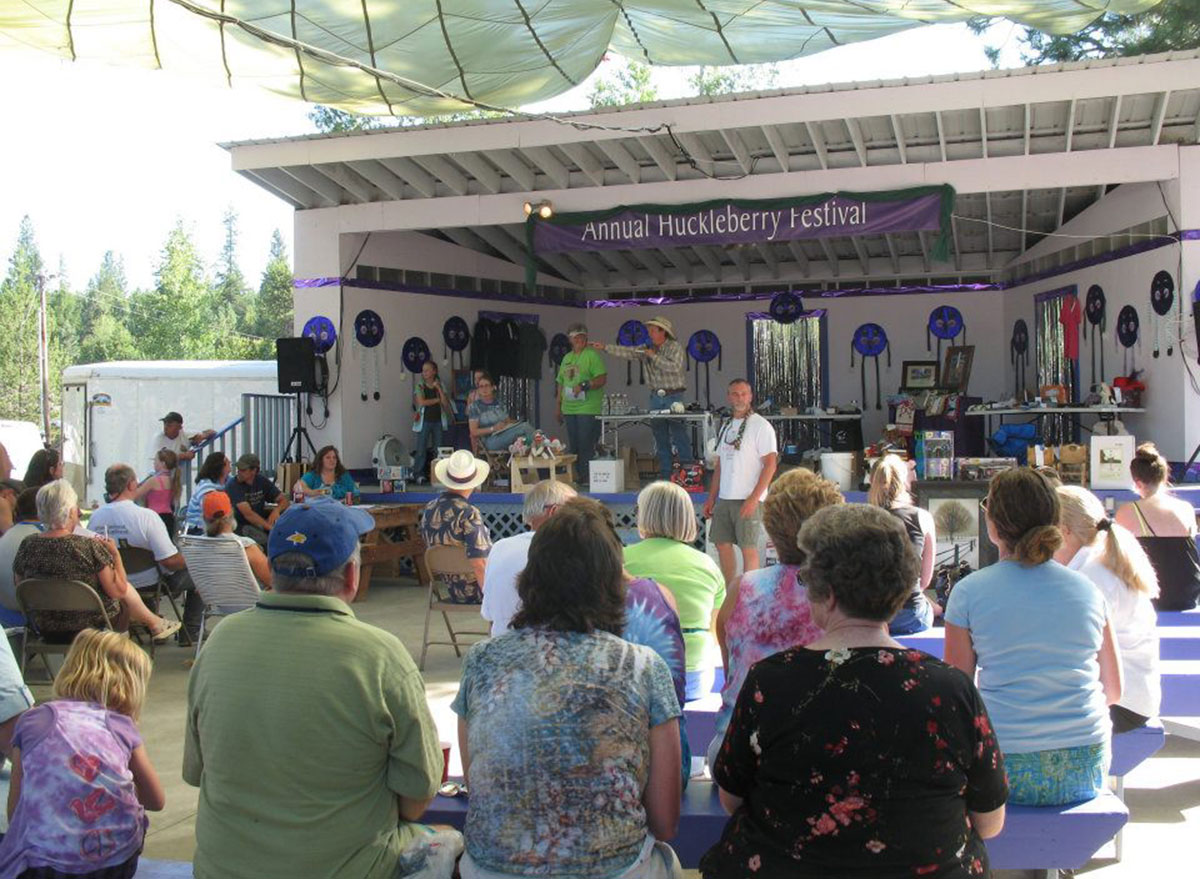 Huckleberries are a unique berry only found in certain regions of the country. During the three-day Huckleberry Festival in August, the town of Trout Creek gets inundated with visitors from around the state that want their chance to taste everything from pie to cheesecake and everything in-between staring at the sweet berry.
NEBRASKA: Kool-Aid Days in Hastings
There's nothing like drinking red Kool-Aid on hot summer days. In Hastings, Nebraska, in August, where Kool-Aid was first made, there's an entire festival dedicated to the drink called Kool-Aid Days. Part of the festival is dedicated to locals and visitors competing in a contest to see who can drink the most Kool-Aid the fastest.
NEVADA: Best in the West Rib Cook Off in Sparks
Each year in late August, rib in aficionados gather in Sparks for the Best in the West Rib Cook Off. The rib festival and competition is often referred to as the Super Bowl of rib competitions. 20 of the best BBQ teams come from around the country to win prizes and bragging rights for a year. Guests are welcome to taste just about every type of rib type and cooking style imaginable as they stroll along more than six blocks of pork goodness.
RELATED: The Best & Worst Cuts of Steak—Ranked by Nutritional Benefits!
NEW HAMPSHIRE: Powder Keg Beer and Chili Festival in Exeter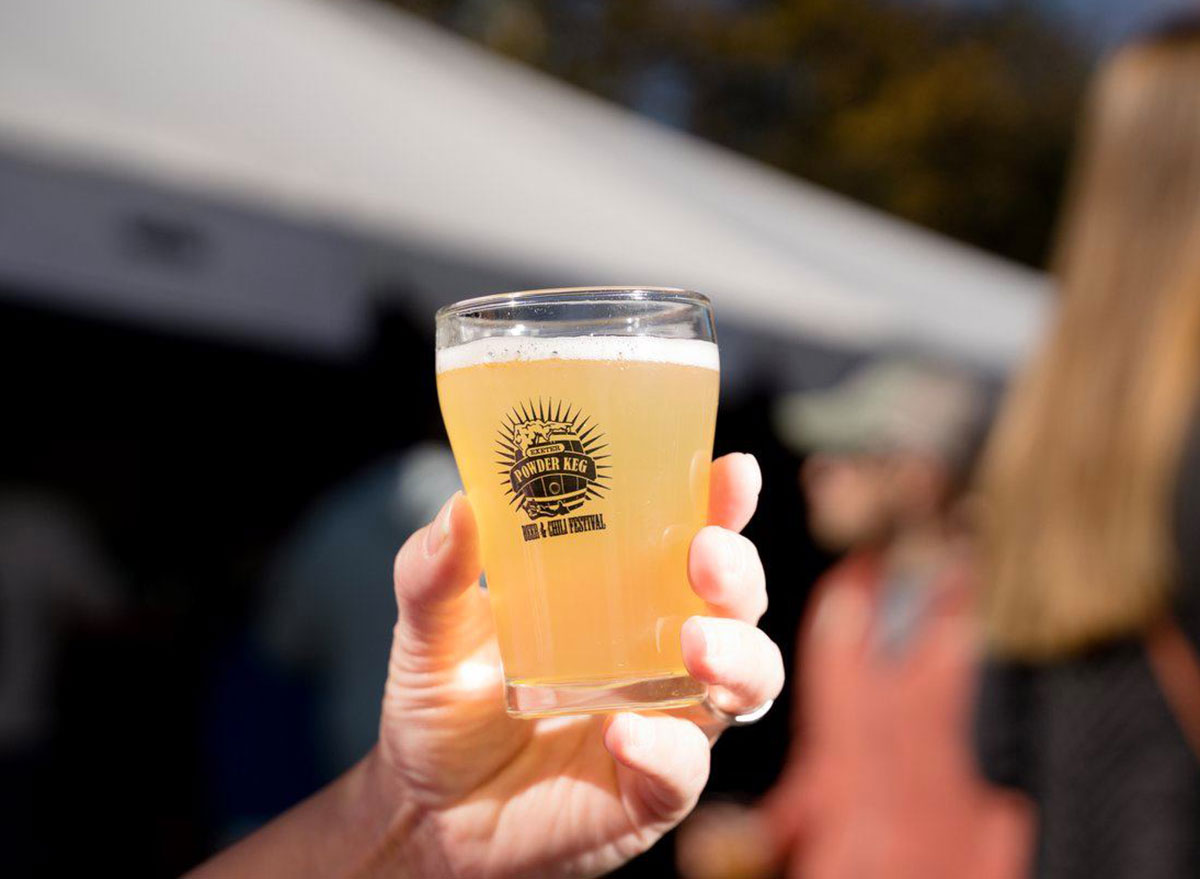 New Hampshire might be known for clam chowder, but at the Powder Keg Beer and Chili Festival in early October, the chili reigns supreme. The event is the largest beer and chili festival in New England and continuously brings in tastings of over 200 beers, ciders, and hard seltzers for visitors to try.
NEW JERSEY: New Jersey Wine and Food Festival in Hamburg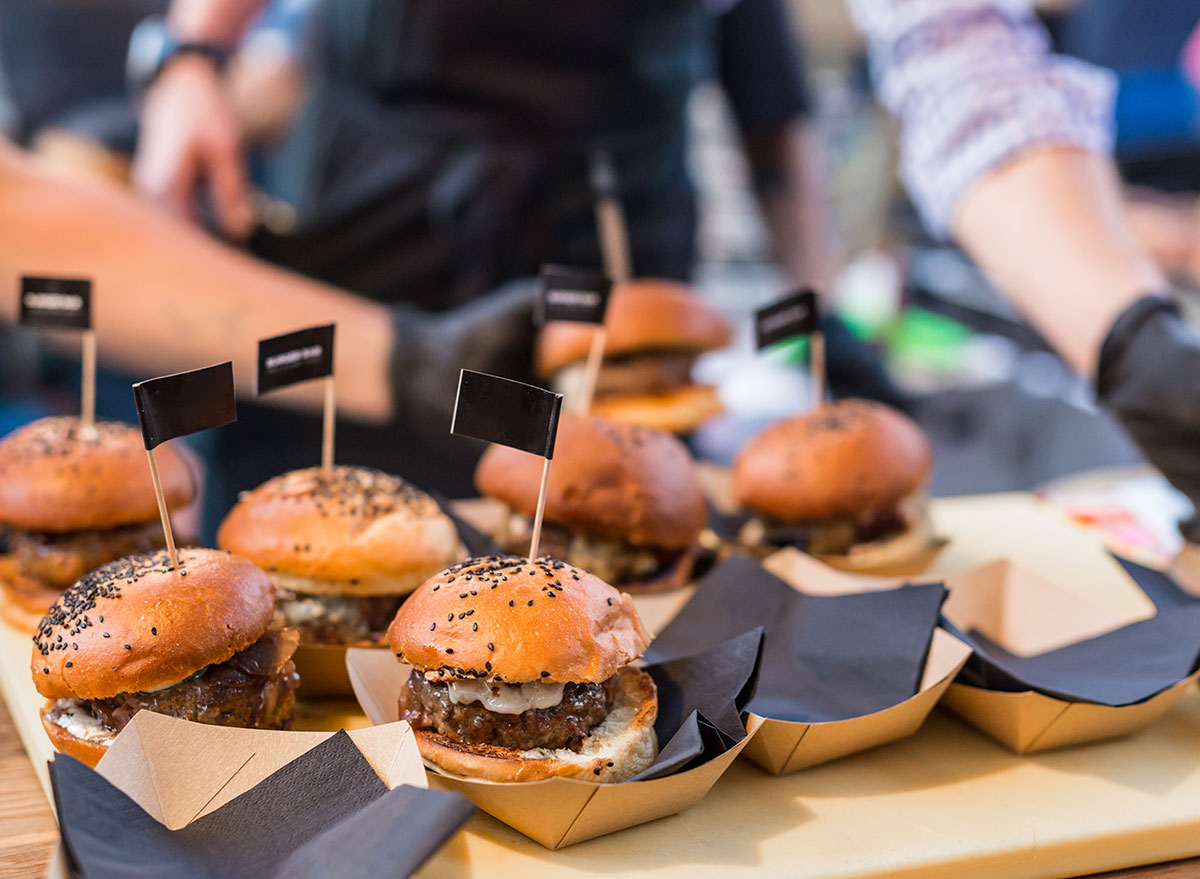 Year after year in April, the New Jersey Food and Wine Festival stuns the masses by bringing in top chefs like Thomas Keller and Jose Andres. The festival allows guests to get together with the chefs, winemakers, and other wine enthusiasts to eat and drink at the Crystal Springs Resort.
NEW MEXICO: Santa Fe Wine and Chile Fiesta in Santa Fe
The highlight of New Mexico food festivals is the Santa Fe Wine and Chile Festival. The event highlights the red and green New Mexico hatch chiles during the last week of September. The festival brings together more than 80 national wineries and 50 of the best local restaurants to show off what chefs and winemakers can do with the chiles.
NEW YORK: The Margaretville Cauliflower Festival in Margaretville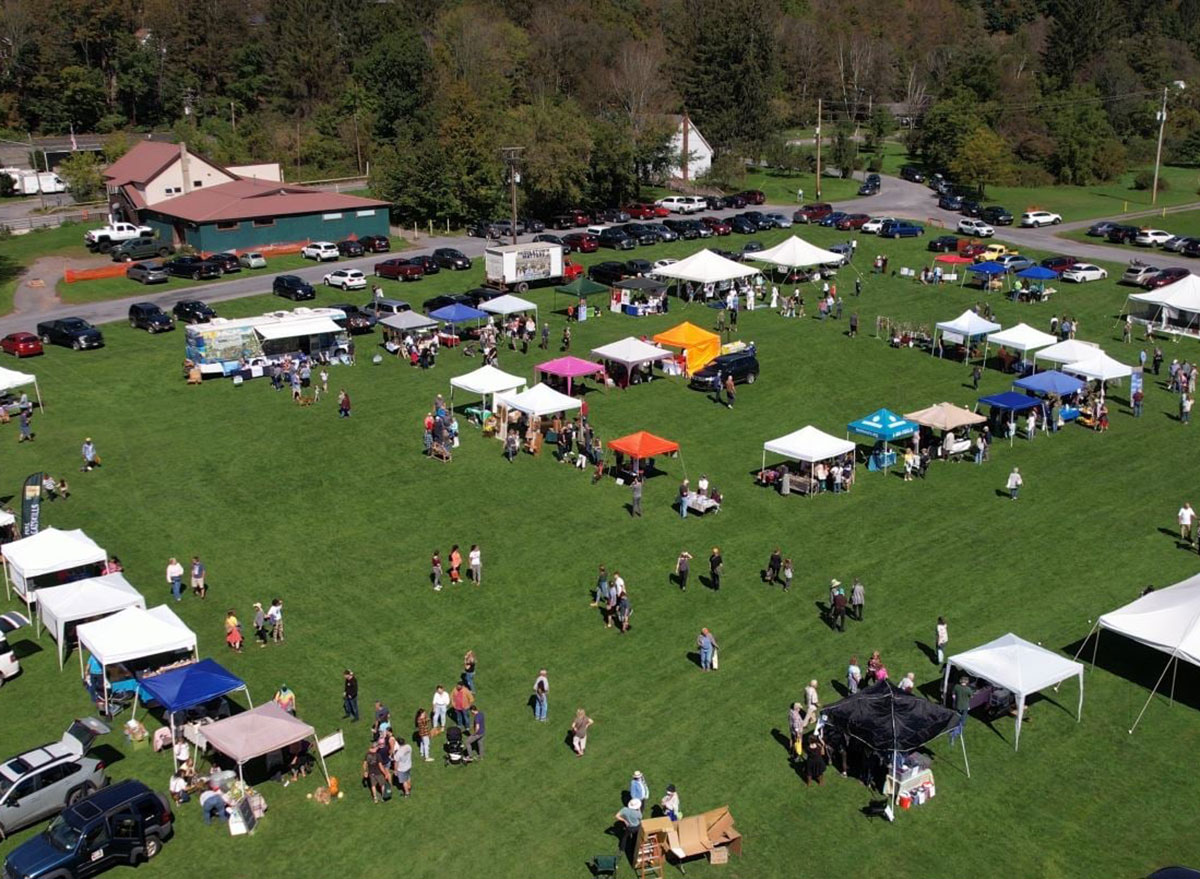 Forget the New York Wine and Food Festival and head to the Margaretville Cauliflower Festival. The annual September festival celebrates all things cauliflower, festival-goers can taste creative dishes and buy super fresh cauliflower that's just been picked from the farm.
NORTH CAROLINA: NC Oyster Festival in Ocean Isle Beach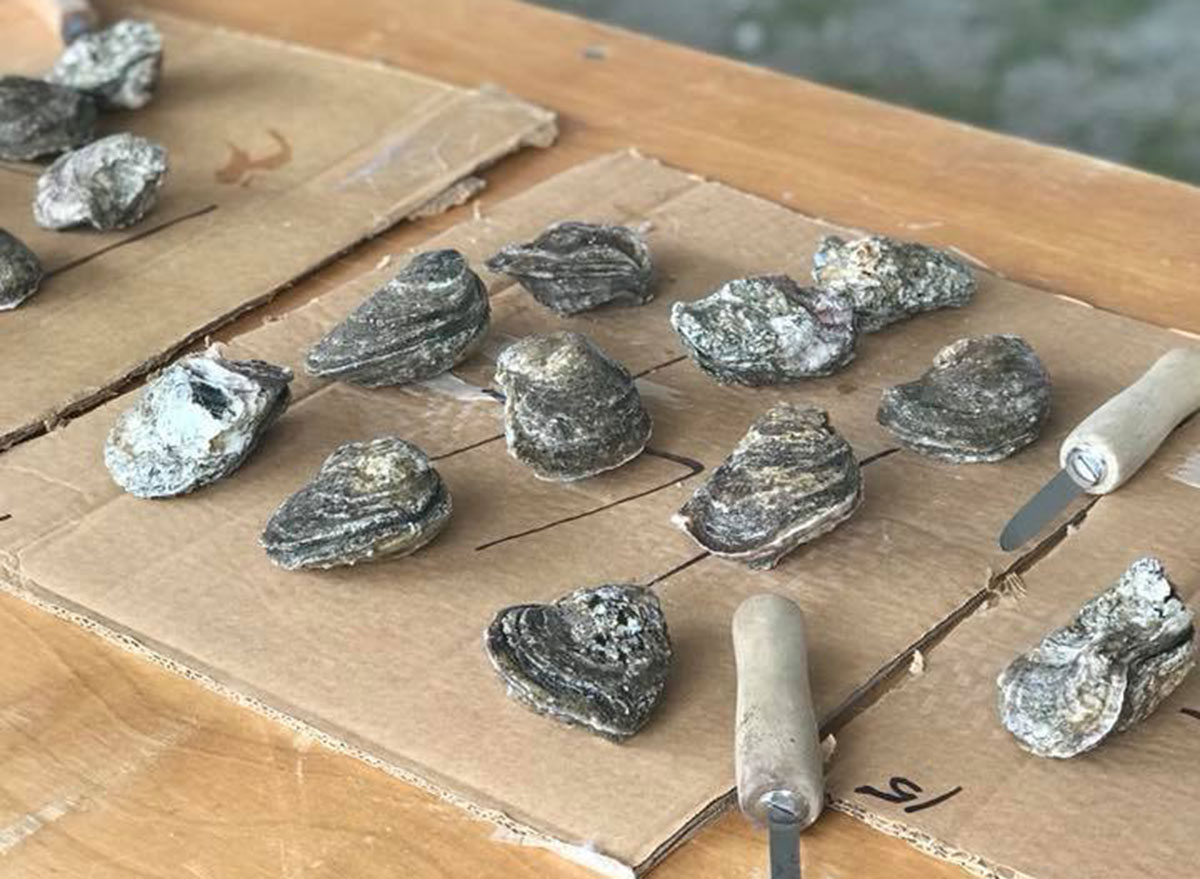 The NC Oyster Festival highlights the best in all things oyster right at the start of oyster season each October. Visitors at the festival can compete in contests like an oyster-eating contest, shucking content, and an oyster stew cook-off. There's no shortage of oysters at this festival as local restaurants get involved in making some tasty dishes for people to try.
NORTH DAKOTA: Norsk Høstfest in Minot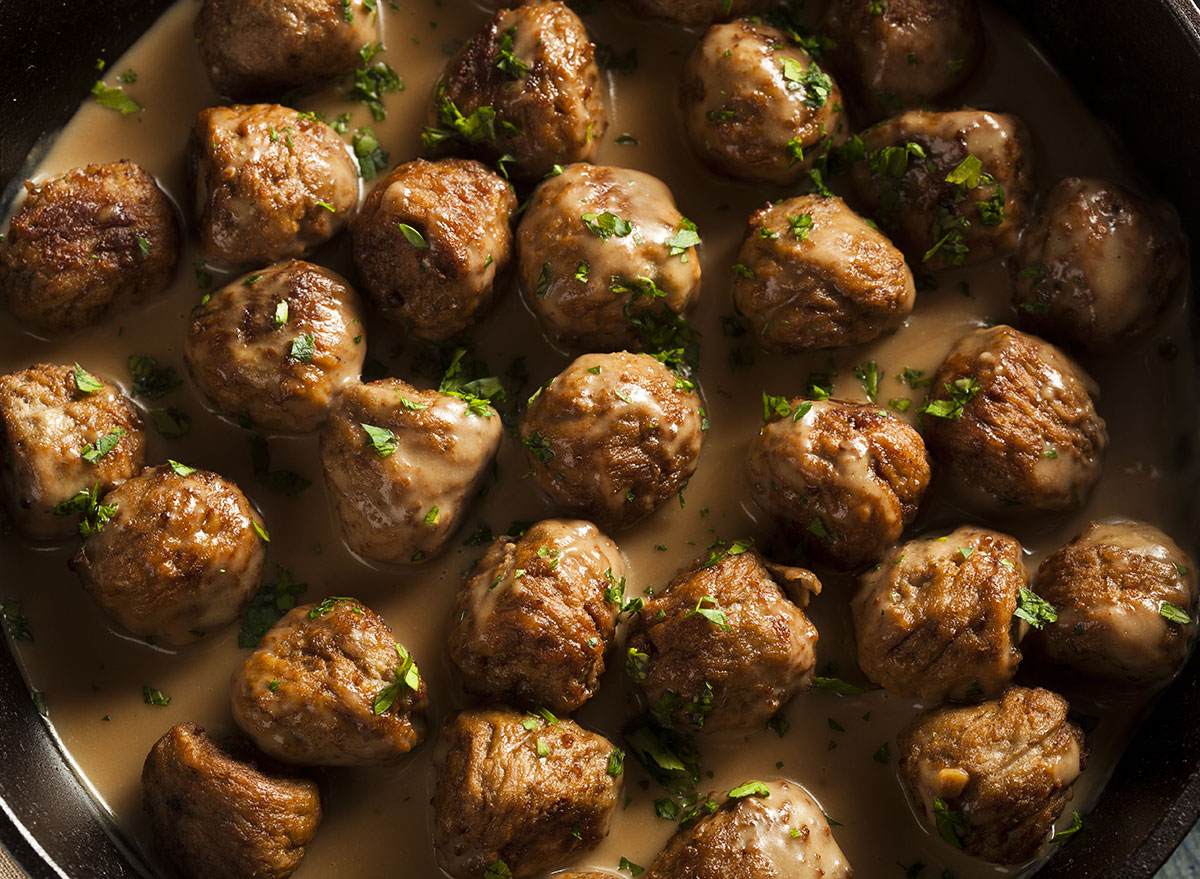 Norsk Høstfest is the largest Scandinavian festival in North America and takes place every year in Minot. The festival features traditional foods like Norwegian waffles, Danish aebleskivers, Swedish meatballs, Oofda tacos, and traditional entertainment from some of the best Scandinavian artists and bands.
OHIO: Asian Food Fest in Cincinnati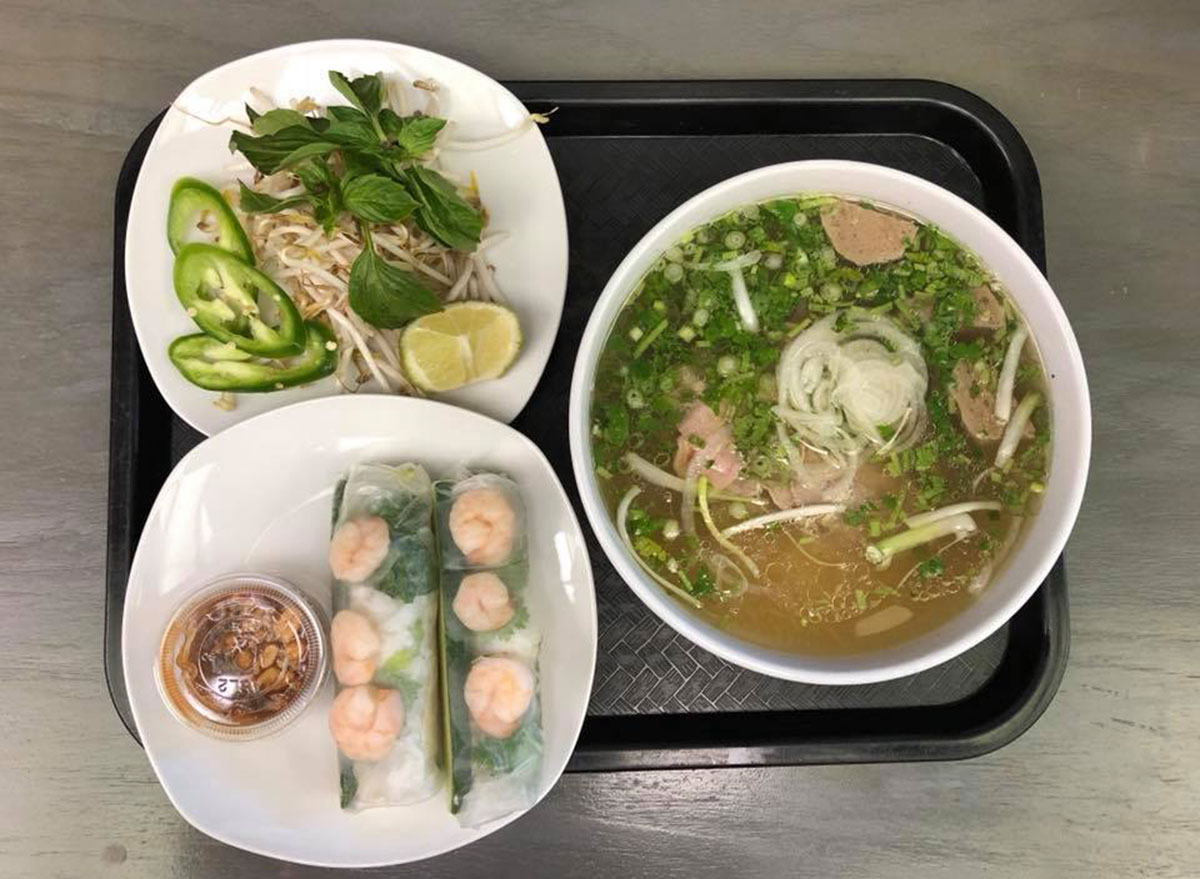 Cincinnati is home to the Asian Food Fest in October. The annual festival celebrates the food and culture of countries like Malaysia, India, Korea, Japan, and more. The festival's main focus is to educate people about Asian heritage through food and conversation.
OKLAHOMA: Oklahoma Food Truck Championship in Chickasha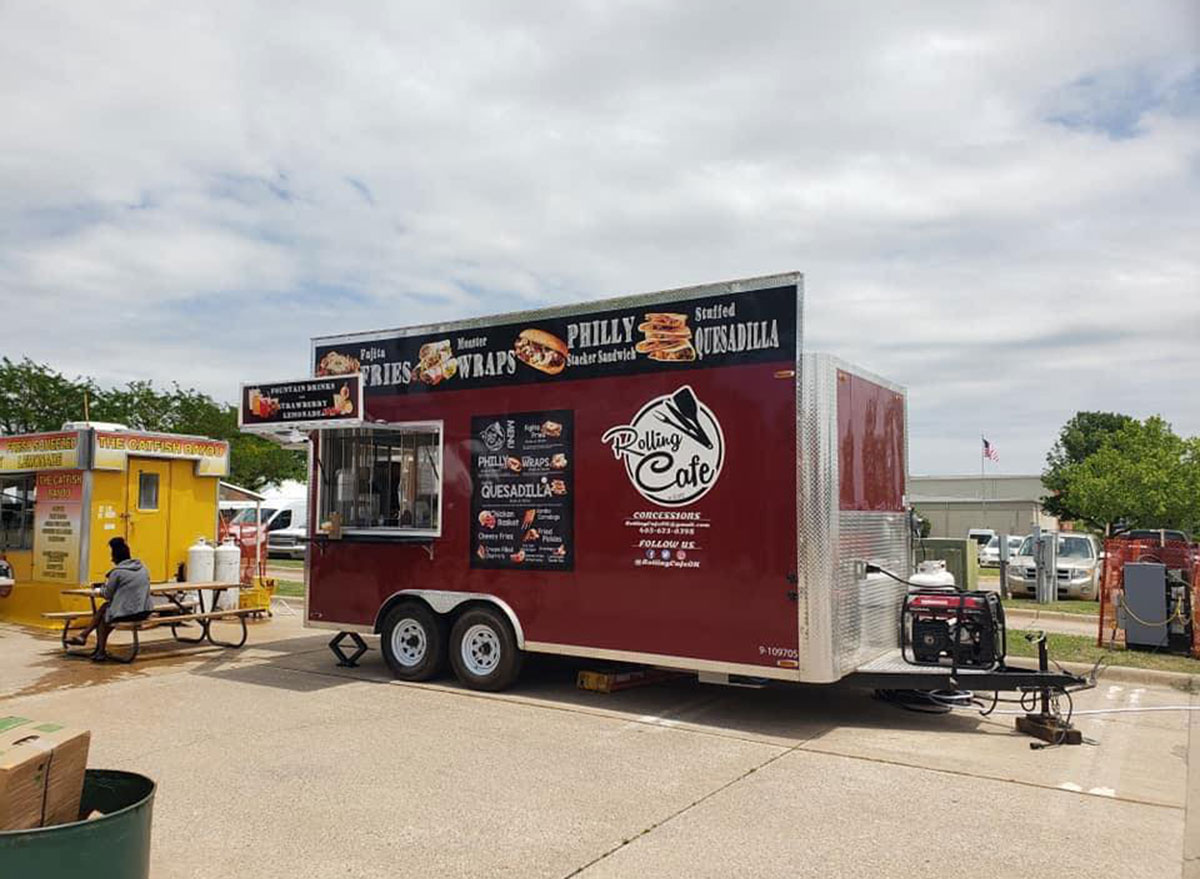 Every year in the town of Chickasha the Oklahoma Food Truck Championship takes place. The best food trucks from around the state compete for a grand prize of being known as the best food truck in Oklahoma as they feed hungry patrons of the festival.
OREGON: Mochitsuki Portland in Portland
Every January Portland rings in the Japanese New Year with the Mochitsuki Portland Festival. During the month-long festival, each Monday is dedicated to learning about and tasting the food of Japan with things like mochi and pickled tofu.
PENNSYLVANIA: Mushroom Festival in Chester County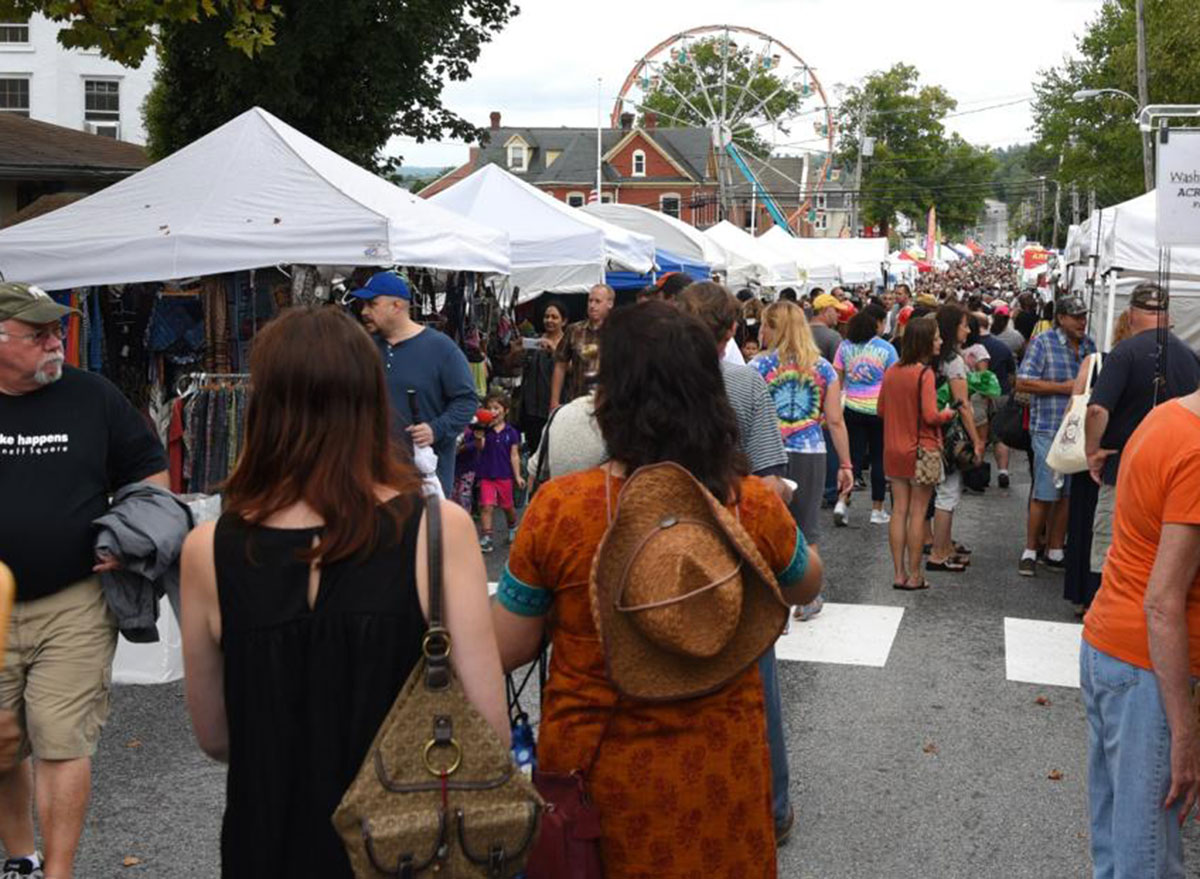 The mushroom capital of the nation is in Chester County, Pennsylvania, where they grow more than 64% of the nation's crop. Each year the area celebrates the crop with the Mushroom Festival in September. The festival allows visitors to taste mushroom everything from soup to ice cream. The local restaurants get in on the fun by adding mushroom specials to menus during the festival.
RHODE ISLAND: RI Calamari Festival in Narragansett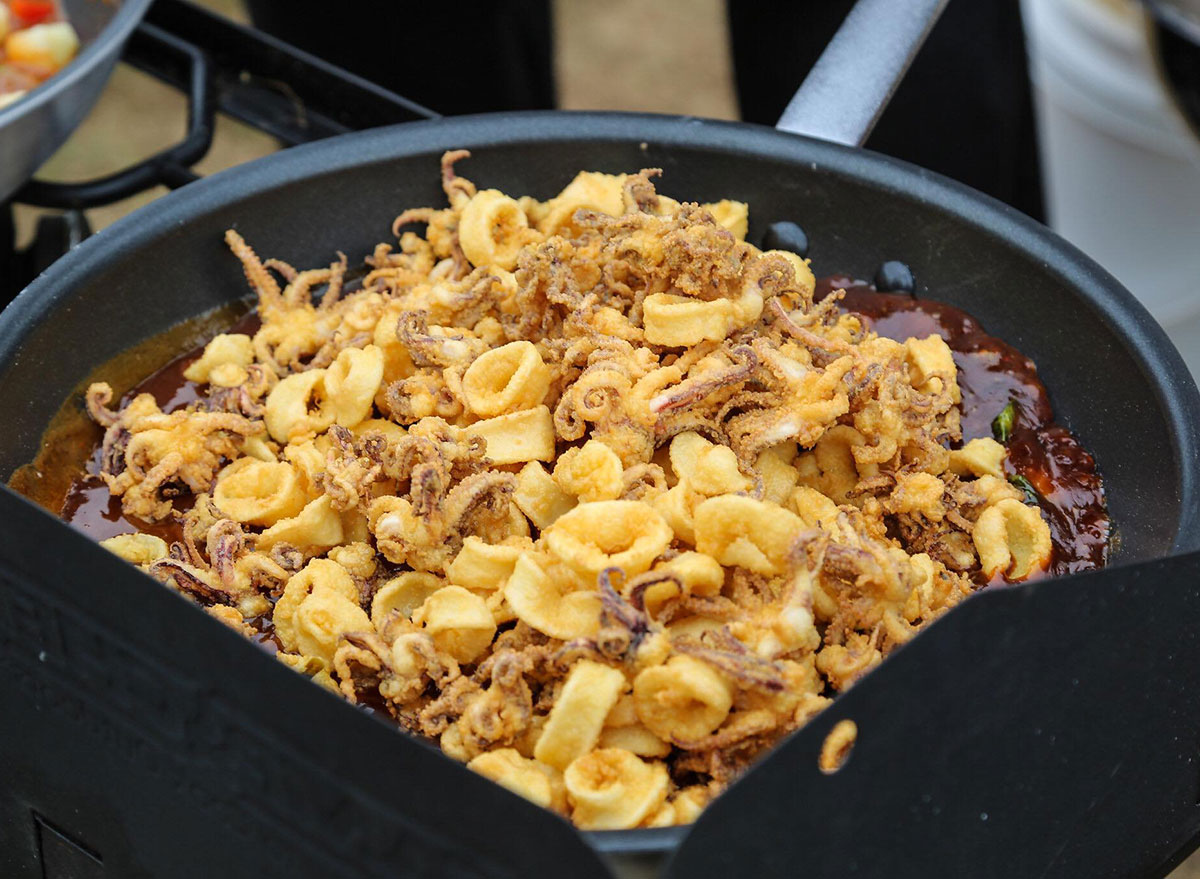 The official state appetizer of Rhode Island is calamari, so it's no surprise that there's an entire festival dedicated to the cephalopod. The RI Calamari Festival takes place in Narragansett, on the first Saturday after Labor Day, and allows guests to vote for their favorite calamari dishes from local restaurants who are all competing against one another for prizes and bragging rights.
SOUTH CAROLINA: Boiled Peanuts Festival in Bluffton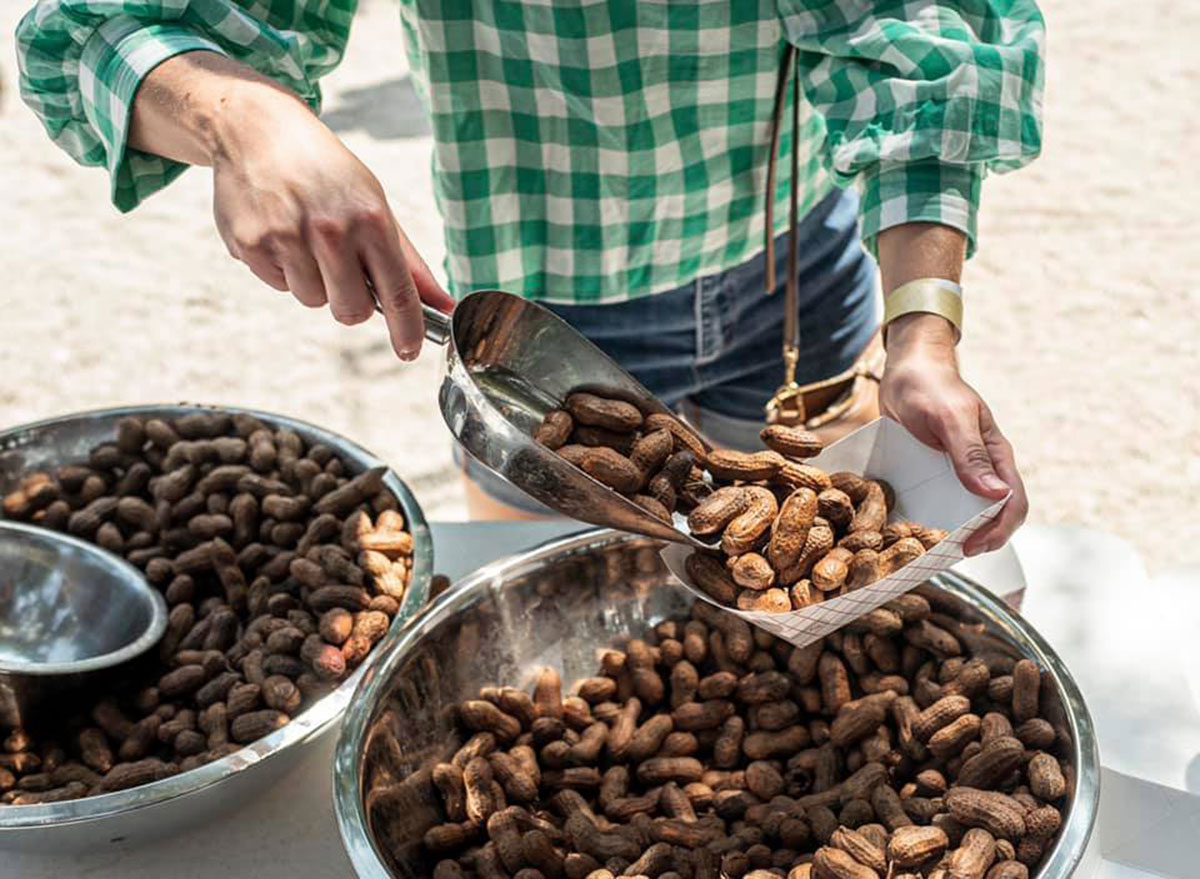 The quaint town of Bluffton turns into a happening festival town each September during the Boiled Peanuts Festival. The festival features live music, a boiled peanut cook-off, and all-you-can-eat boiled peanuts. But don't laugh at this festival, because boiled peanut sellers come from around the country to compete and win the title of "Best Nuts in Town."
SOUTH DAKOTA: Clark Potato Days in Clark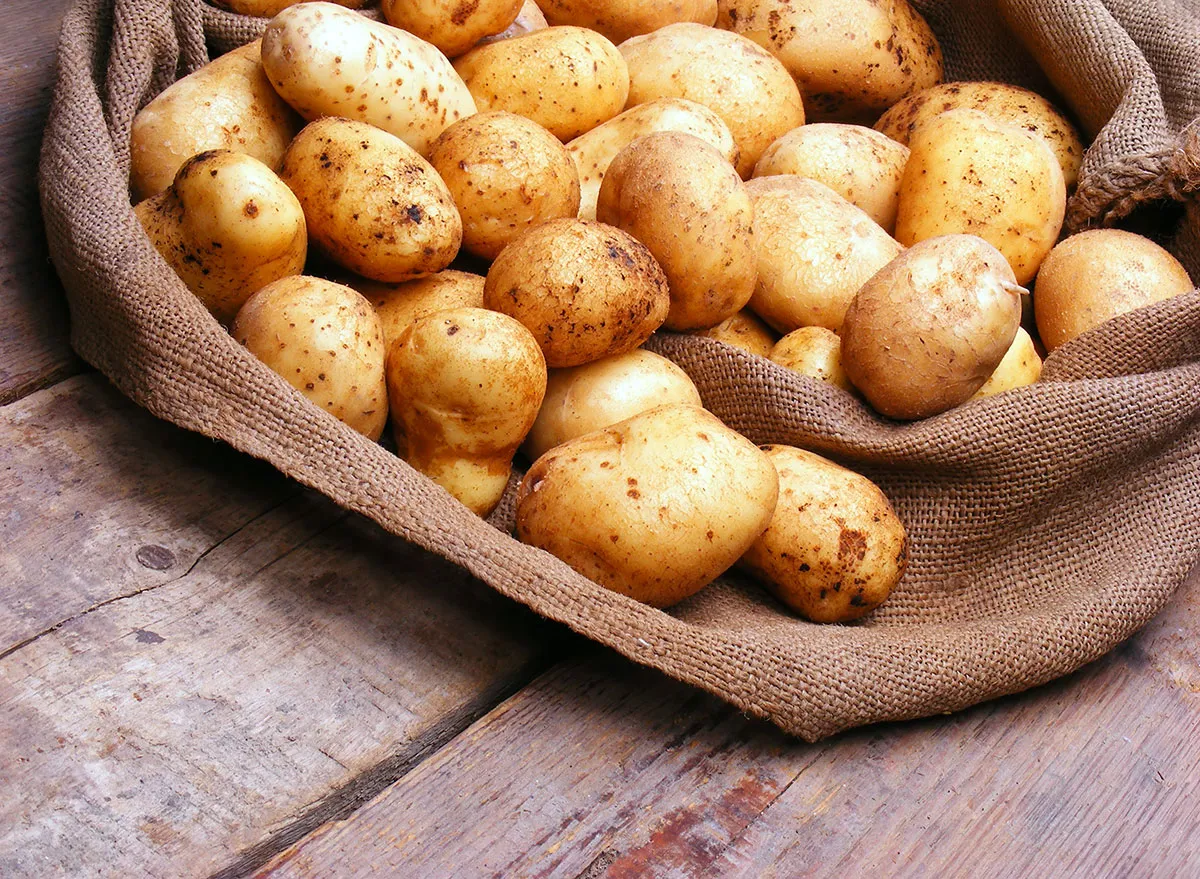 Each August the town of Clark throws a party for the humble potato at Clark Potato Days. Locals bring their best dish from their repertoire with the hopes of getting top honors like best potato dish or best-decorated potato. The festival also includes the unique sport of mashed potato wrestling, where they enter a ring filled with mashed spuds.
TENNESSEE: Dollywood's Flower and Food Festival in Pigeon Forge
There really isn't anything that the iconic Dolly Parton cannot do, including throwing a food festival at her Tennessee theme park. Dollywood's Flower and Food Festival takes place every spring and has featured items like fresh berry and lavender funnel cake, beef bulgogi nachos, and blood orange lemonade.
TEXAS: Austin Food and Wine Festival in Austin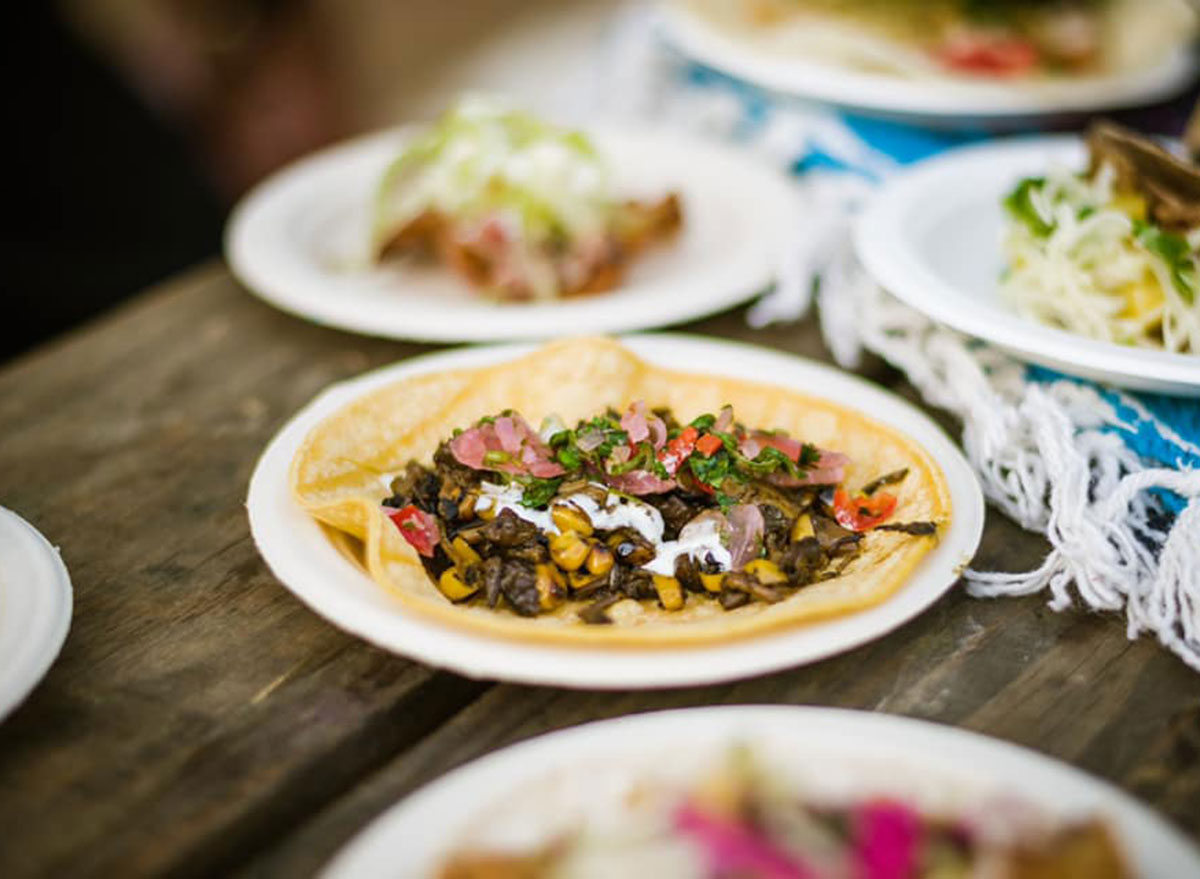 Each November Austin puts on its annual Food and Wine Festival with local chefs, breweries, and wineries all from the Texas Hill Country. The foodie event allows guests to try some traditional Texas BBQ, along with other bites and sips that make Austin a unique culinary haven.
UTAH: Tastemakers in Salt Lake City
Tastemakers is a Salt Lake food festival where guests get toured around local restaurants and bars as a way of showing off restaurants that they might not know about. The festival offers a shuttle to get you to and from different restaurants and each restaurant usually boasts a special menu for festival-goers as they travel around so they don't get too full.
VERMONT: Vermont Wine and Harvest Festival in Wilmington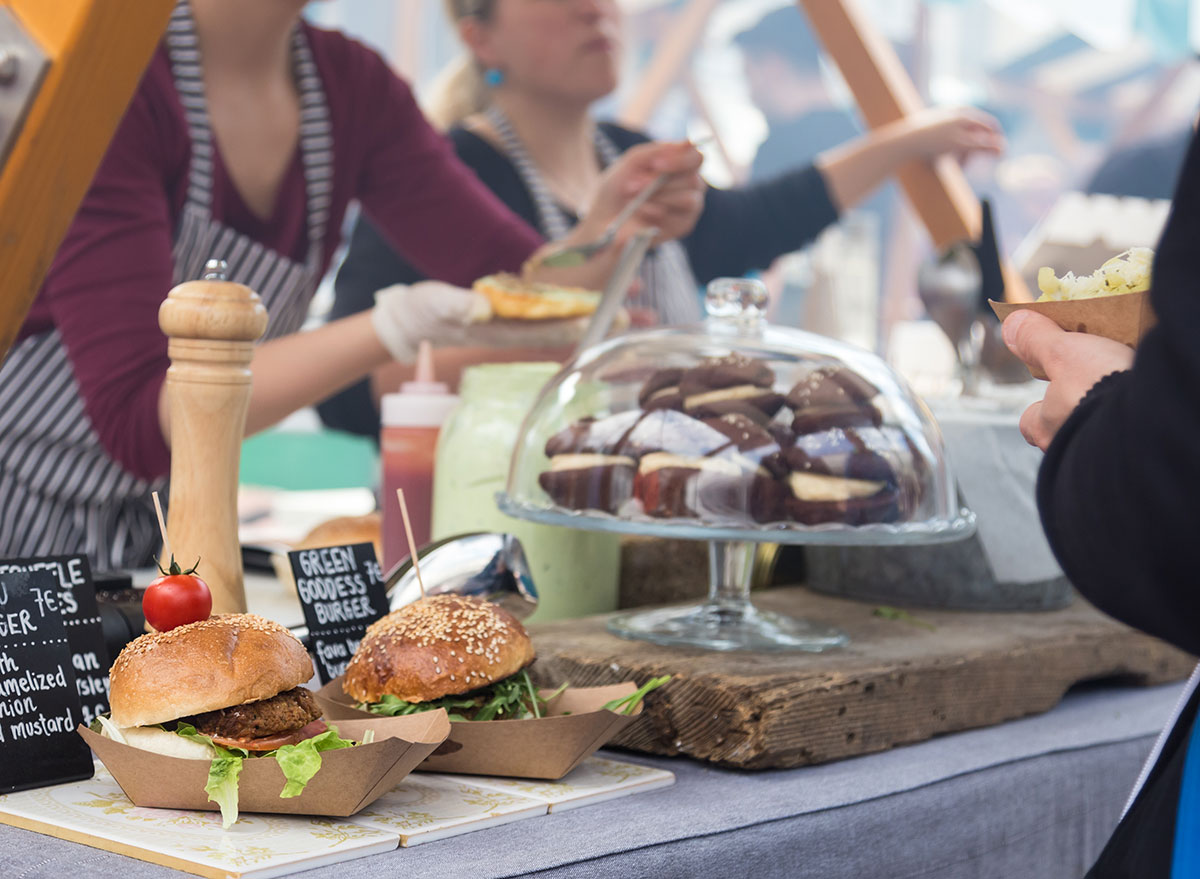 The Vermont Wine and Harvest Festival takes place at the end of September just as the leaves are starting to turn. Each year guests are invited to enjoy bites and sips from some of Vermont's best vintners, specialty food producers, chefs, cheesemakers, and more.
VIRGINIA: Virginia Beach Street Food Festival in Virginia Beach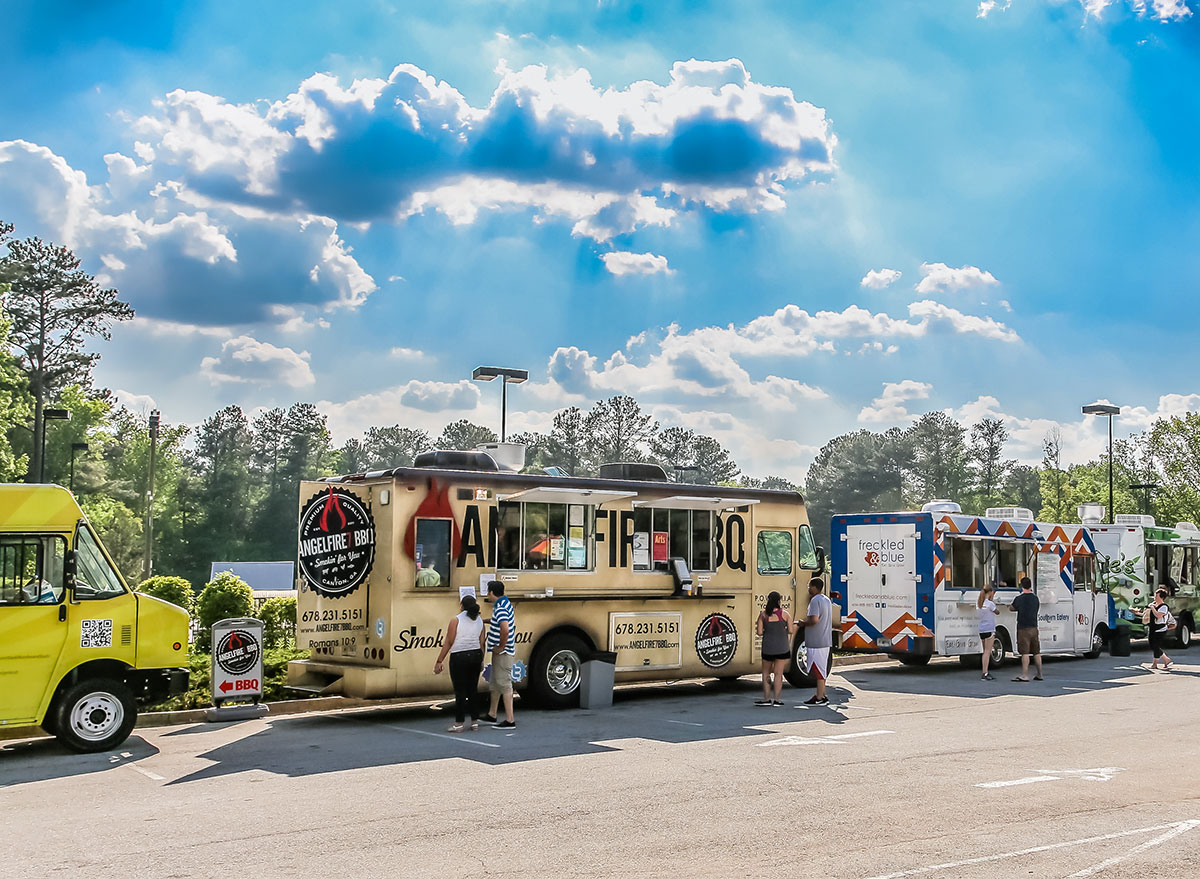 The Virginia Beach Street Food Festival takes place the first weekend of October. The event brings together the beach's best restaurants and food trucks where everything is priced at $5 so guests can sample as many things as possible. If you still haven't gotten your fill, consider entering into one of the many food-eating contests that take place during the festival.
WASHINGTON: Walla Walla Sweet Onion Festival in Walla Walla
The Walla Walla Sweet Onion Festival takes place each year in Washington in June. The sweet onion festival celebrates the 20 growers that actually grow and harvest the Walla Walla sweet onion, along with the chefs who cook with it in their restaurants. Part of the festivities also includes a 5K Funion Run.
WEST VIRGINIA: The Maple Syrup Festival in Pickens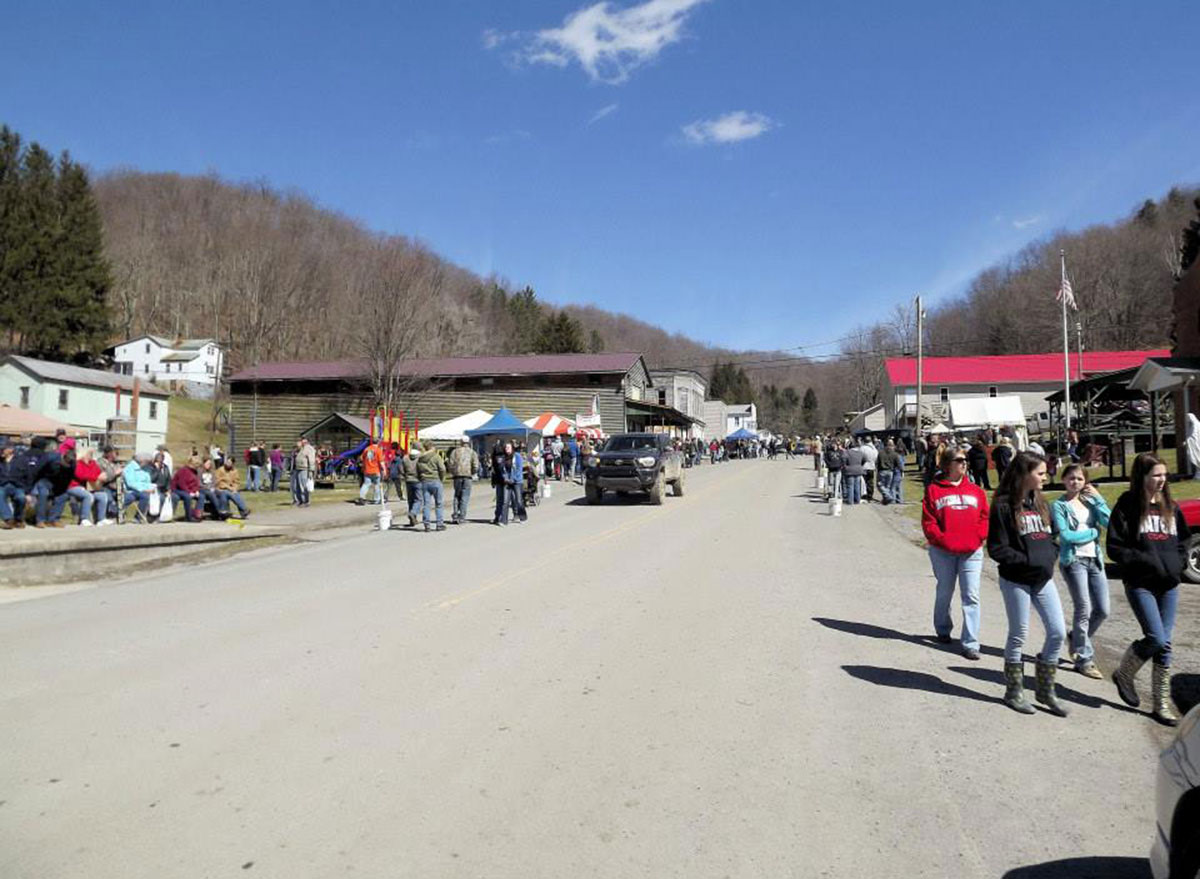 Pickens, West Virginia is home to the annual Maple Syrup Festival. The third Sunday of March is reserved for all things maple, from syrup on hot pancakes to maple-flavored candies. Along with the treats people can learn about how maple syrup is made and used in a variety of ways.
WISCONSIN: Taste of Madison in Madison
Every Labor Day weekend the Taste of Madison festival takes place in Wisconsin. The festival has 40 food and drink vendors making everything from gyros to fried cheese curds. Each year the festival raises money to give back to the community. It has raised more than $1 million since the start of the festival.
WYOMING: Cheyenne Frontier Days in Cheyenne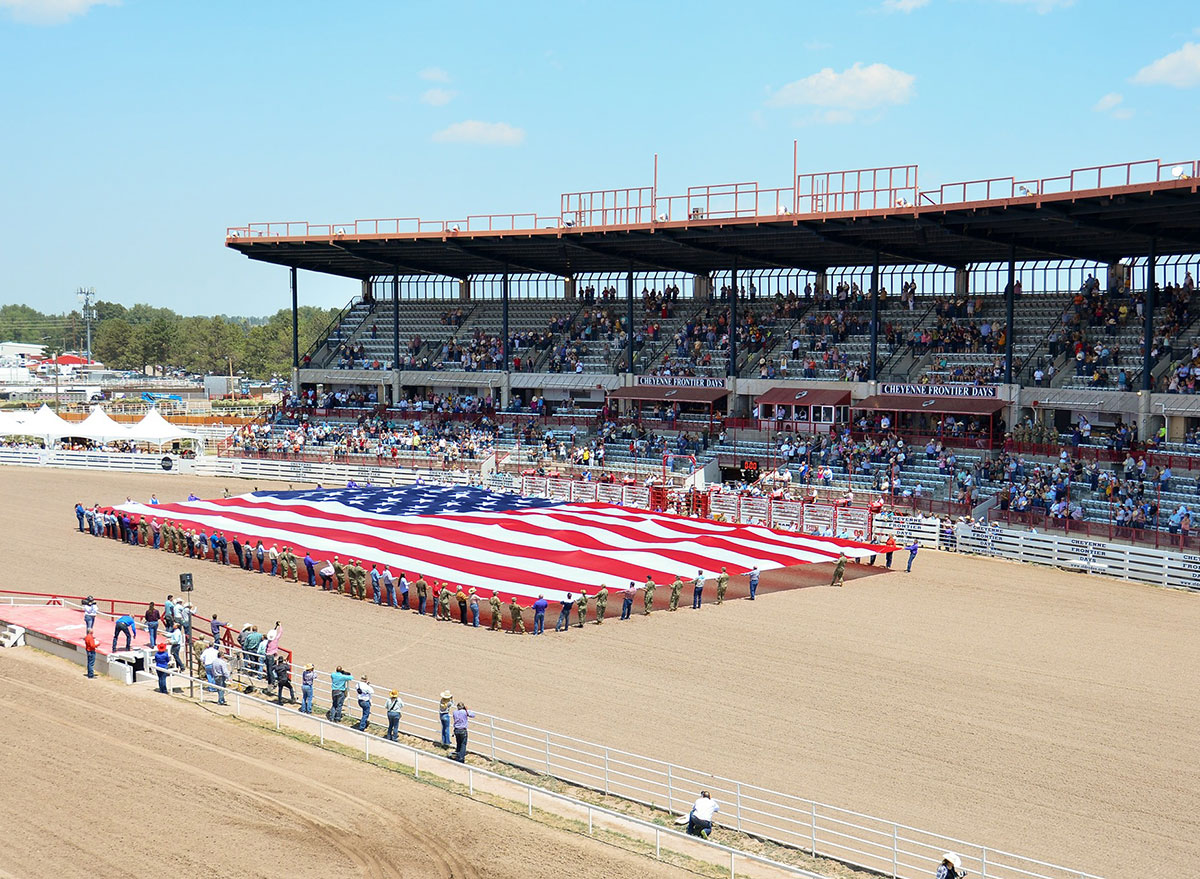 The Cheyenne Frontier Days festival started in 1897 as a cowboy roundup to show off who really was the best cowboy in the west. Now the festival features a chuck wagon roof off, pancake breakfasts, and professional bull riding. The festival takes place every year on the last week of July, and locals never miss this one.
Read more:
The Best French Toast in Every State
The Best Nachos in Every State
Megan duBois
Megan duBois is a travel and lifestyle journalist with bylines across the internet and in print at Delish, Conde Nast Traveler, Travel + Leisure, Yahoo Lifestyle, and more.
Read more about Megan