The #1 Best Breakfast Habit for a Longer Life, Say Dietitians
This anti-aging tip can be done first thing in the morning.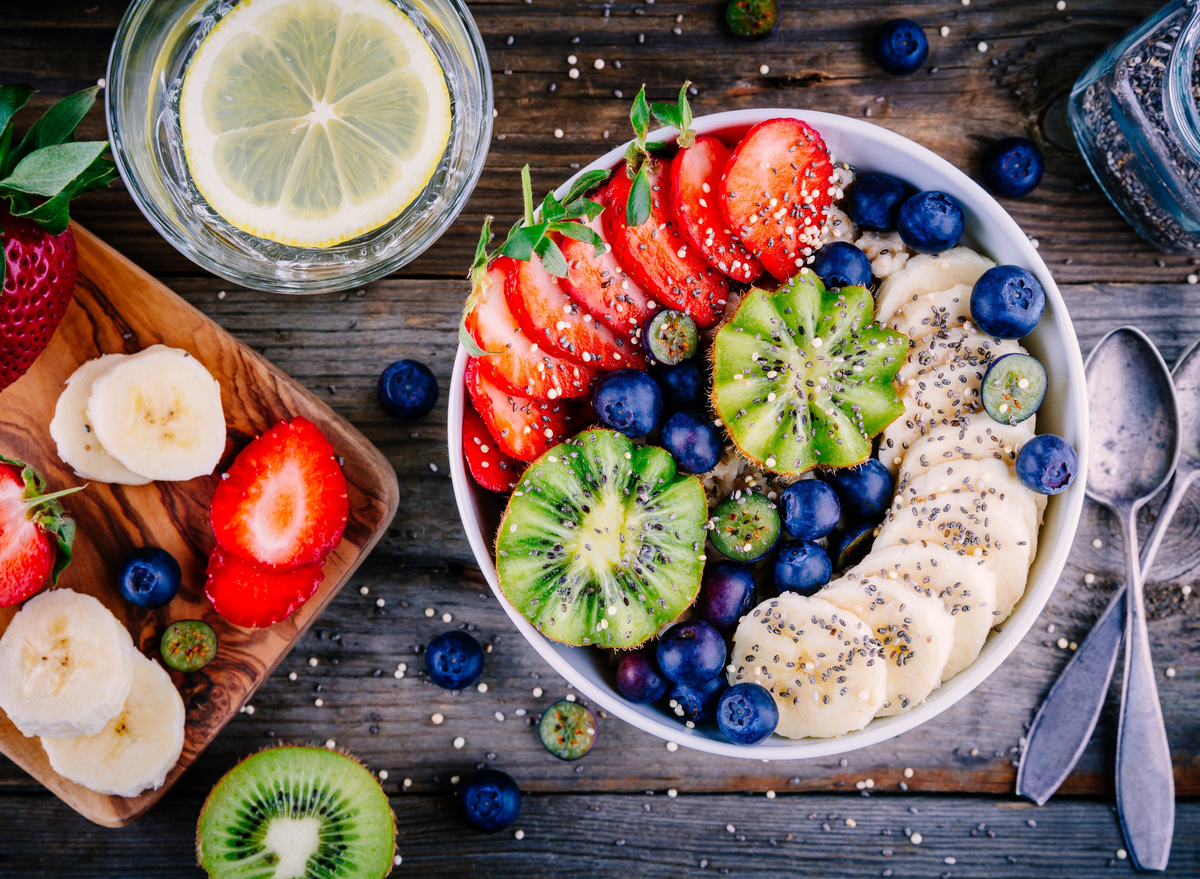 There are so many ways to start off your day with wellness in mind. Exercise, meditation, and journaling are some habits you may already implement, but what about the meal you eat for breakfast? While there is much to be said about creating a balanced breakfast, there is one simple food category you can include in your daily breakfast to increase your longevity. No, it's not an obscure supplement or rare superfood; it is much more accessible than that! The best breakfast habit for a longer life is to eat more plants.
How eating plants at breakfast can help you live a longer life.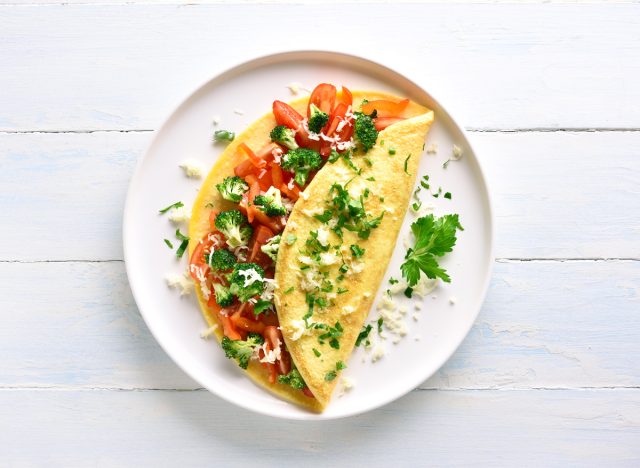 A 2020 review found that a high intake of plant-based foods is associated with a reduced risk of all-cause mortality, while a high intake of red and processed meat is positively related to all-cause mortality.
Eating more plants doesn't automatically mean you are following a vegan diet, and you may be surprised to learn that eating more plants goes beyond just fruits and vegetables. While produce is a great way to eat more plants, you can also enjoy more nuts, seeds, legumes, and whole grains as you search for ways to up your plant consumption at breakfast.6254a4d1642c605c54bf1cab17d50f1e
The best plants to eat at breakfast.
Common non-plant breakfast foods, like yogurt and eggs, can still be part of a well-rounded breakfast; just make sure to serve some plant-based foods on the side.
For example, use yogurt as a protein source in your smoothie with fruits and vegetables, or combine it with oatmeal and chia seeds to make some easy overnight oats.
Instead of your typical eggs and bacon at breakfast, try adding a handful of veggies to your egg scramble and serve with some fruit. Even if you prefer a no-fuss breakfast, it is easy enough to add a banana with your on-the-go protein bar, or grab a handful of nuts for the road when you are in a time crunch.
READ MORE: 13 Breakfast Foods To Eat for a Longer Life
The benefits of eating more plants extend beyond longevity.
While eating more plants appears to correlate with longevity, there are other benefits you may notice when eating more plants. For example, the forms of fiber found in plant-based foods may aid in digestive regularity and cardiovascular health. Plants are also known for their vitamin and antioxidants content that can boost your immune system.
There are clear benefits to eating more plants, and luckily it isn't too hard to add spinach to your eggs, top your yogurt with fruit, and enjoy more nuts and seeds.
Melissa Rifkin, MS, RDN, CDN
Melissa is a Connecticut-based registered dietitian with over 15 years of experience, including clinical and outpatient settings, and runs the popular nutrition education Instagram account, Confessionofadietitian.
Read more about Melissa