We Tasted 5 Fast-Food Chicken Nuggets & These Are the Best
Nope, the winner wasn't McDonald's.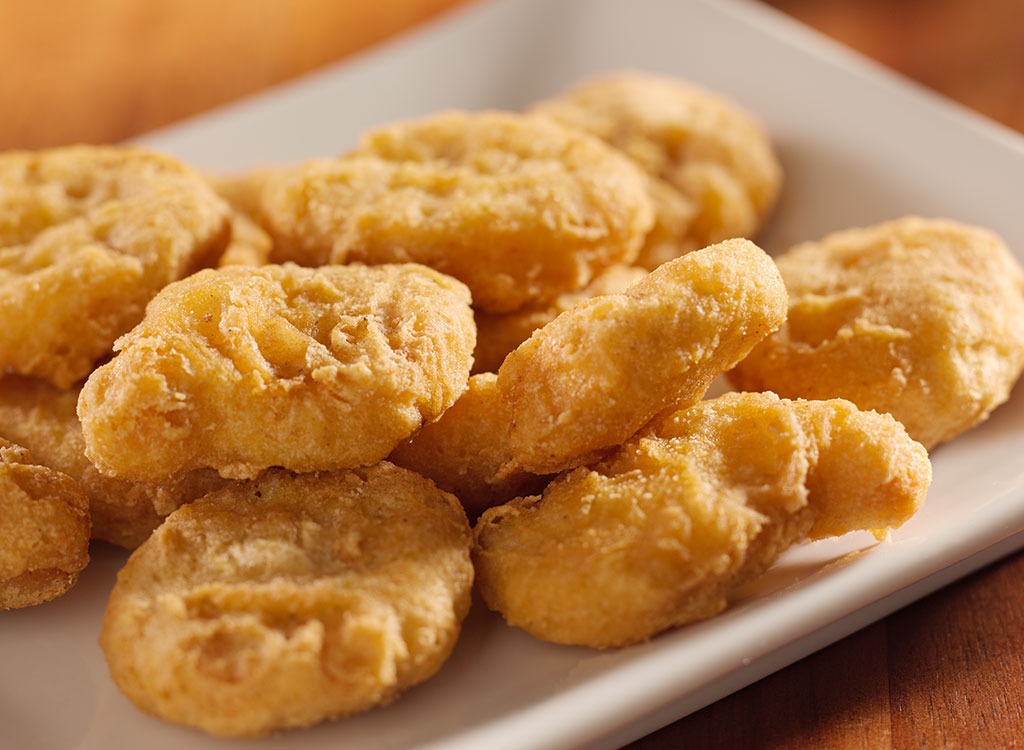 There's something so satisfying about dunking a fresh, hot chicken nugget into the dipping sauce of your choosing. The salty-sweet combo makes for a perfect bite every time. But if you could only eat chicken nuggets from one fast-food place, which one would you choose?
To figure out which fast-food chain serves the definitive best chicken nuggets, 10 staffers taste-tested the offerings from five different restaurants: Burger King, Chick-fil-A, McDonald's, Shake Shack, and Wendy's. We graded the nuggets on their flavor, seasoning, breading, and appearance. Here's how the five nugget brands stacked up, ranked from worst to best.
Plus, always be sure to skip the 8 Worst Fast-Food Burgers to Stay Away From Right Now.
Burger King and McDonald's had a nostalgia factor for many of our tasters, but they didn't hold up in this test when compared with other nugget options. "Bland" was a common word used to describe Burger King's nuggets—the breading didn't have much flavor. Multiple tasters also noted a "mushy" quality from these nuggets, which didn't fare well after sitting out for even a few minutes. "You have to eat them hot and ready," one taster said.
"These tasted better when I was a kid," one of our editors said. "I was disappointed by the basic, underwhelming flavor. Where did the pepper go? This formula is sad and a cheap imitation of what they used to be."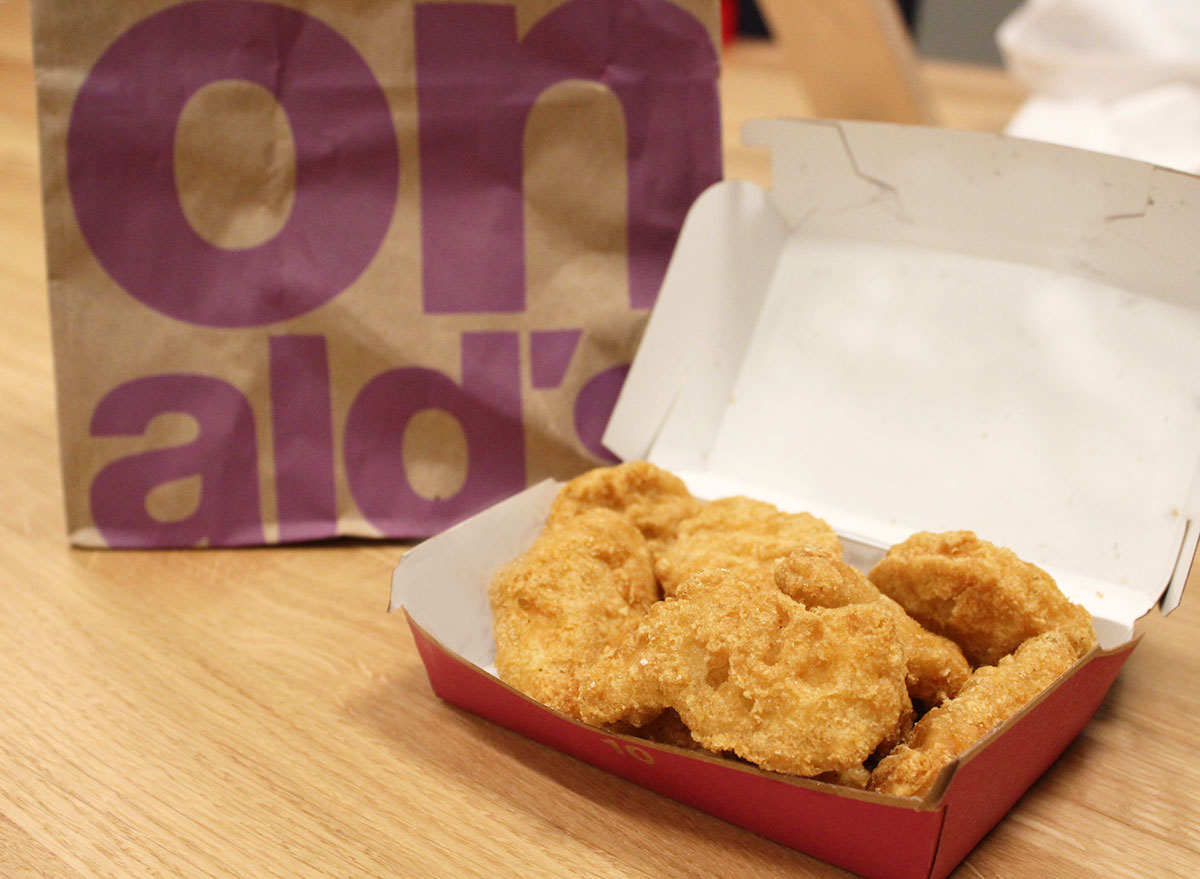 Many of us remember dipping warm McNuggets from a Happy Meal into honey or barbecue sauce. But nostalgia is about all that McDonald's had going for it in this taste test.
In fact, one editor wrote a full eulogy for the McNuggets of yore. "This nugget is the O.G. But she's kind of like a Hollywood starlet who's past her prime," our taster wrote. "Her shell is dry and separating from her chicken, which has been through it! RIP queen. We'll always remember your golden years."6254a4d1642c605c54bf1cab17d50f1e
Aside from the childhood memories, though, our tasters thought the McDonald's nuggets had "no flavor."
Among the tasters who didn't consider Chick-fil-A and Shake Shack traditional "nuggets," Wendy's came in first place. One taster described the Wendy's nuggets as having the "perfect crunch on the outside and a nice, juicy filling."
Visible pepper flecks and a fresher-tasting breading helped Wendy's rank ahead of McDonald's and Burger King in this taste test.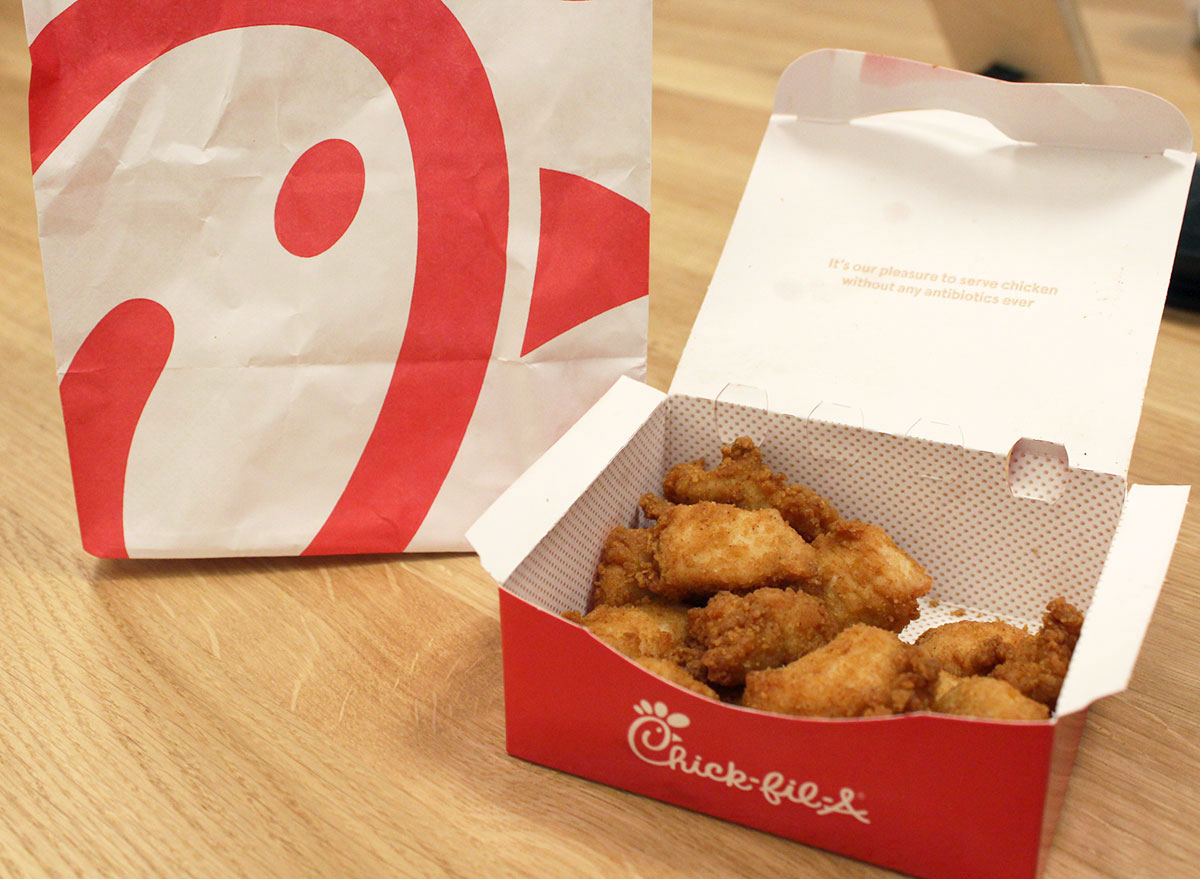 Chick-fil-A and Shake Shack ranked closely in our taste test due to their similar shape and flavor. Multiple testers noted that the Chick-fil-A nuggets tasted like "real" chicken. One longtime fan of the chicken chain called these nuggets "immaculate" and "the best of the best." Two of our testers also thought Chick-fil-A's nuggets had a sweet flavor, which they saw as a good thing.
The few Chick-fil-A critics took issue with the thicker meat pieces, with one person writing that they were "not typically what I would consider a nugget." Another taster wrote that the dense Chick-fil-A nuggets were "too chewy" for her liking.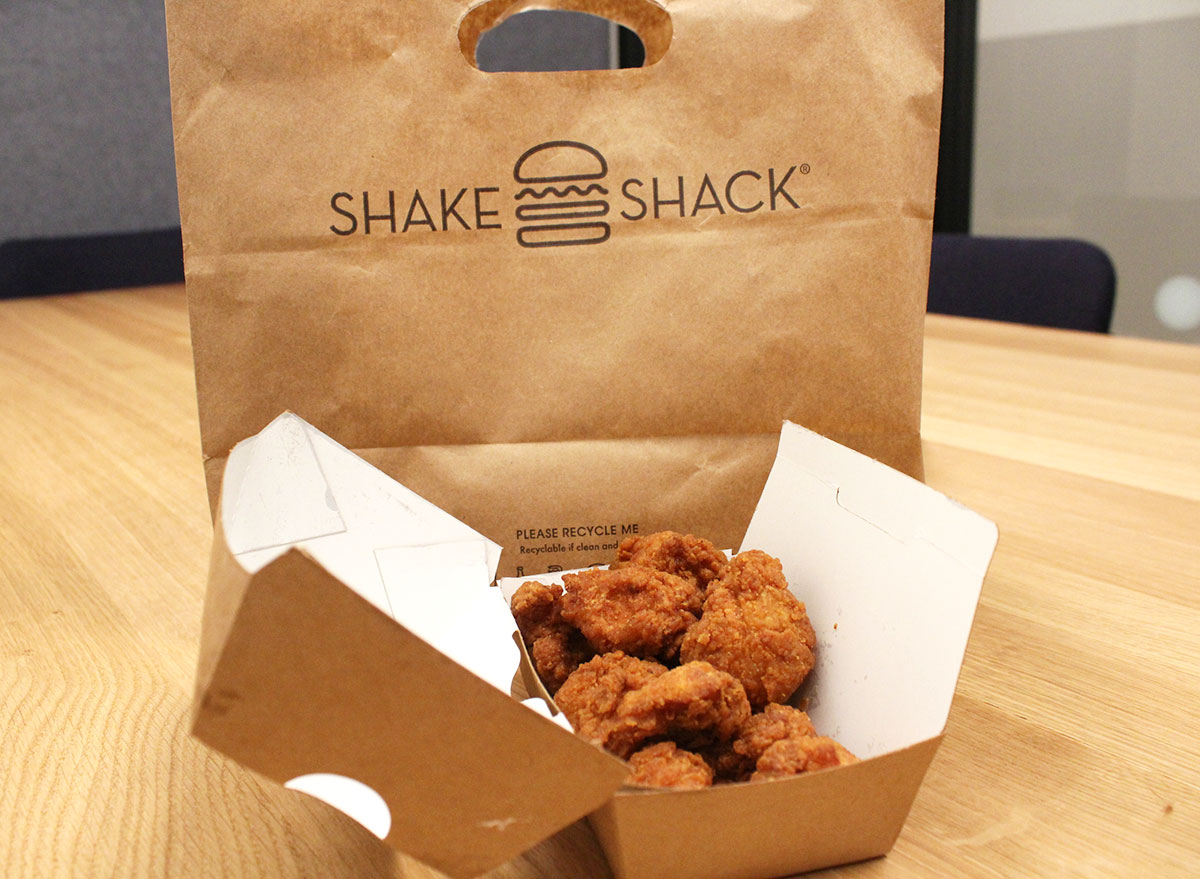 "This is grade-A Louisiana restaurant-level fried chicken," one editor said of the Shake Shack nuggets. "Put it on a plate with some collard greens and no one would know it was takeout."
Our taste-testers loved the thicker breading on these nuggets, which stayed crispy even after the trip back to our office. These nuggets tasted saltier than some of the other options, but for our tasters, that was a plus. And Shake Shack gave us some of their signature Shack Sauce to dip them in, too.
"I really like the breading on these nuggets, it's crispy and crumbly," one editor said of the winning nuggets. "Doesn't taste like it was frozen beforehand." Other editors had similar comments, saying these nuggets tasted like real chicken breast pieces and that they seemed "freshly fried."
Whether you're a fan of traditional nuggets or meatier nugget bites, there are plenty of options from your favorite fast-food chains. You can't go wrong with Shake Shack for anything, it seems—the chain also topped our chocolate milkshake and French fry taste tests.
Read more about your favorite fast-food spots:
11 Secrets Arby's Doesn't Want You to Know
19 Classic McDonald's Happy Meal Toys You Forgot About
Burger King Is the First Fast-Food Chain to Test These Nuggets
Meghan De Maria
Meghan De Maria is a senior editor at
Eat This, Not That!
, specializing in food, product, and restaurant coverage.
Read more about Meghan