5 Costco Dupes That Are Just as Good as the Name Brands
Shoppers have put these products head-to-head against the leading brands.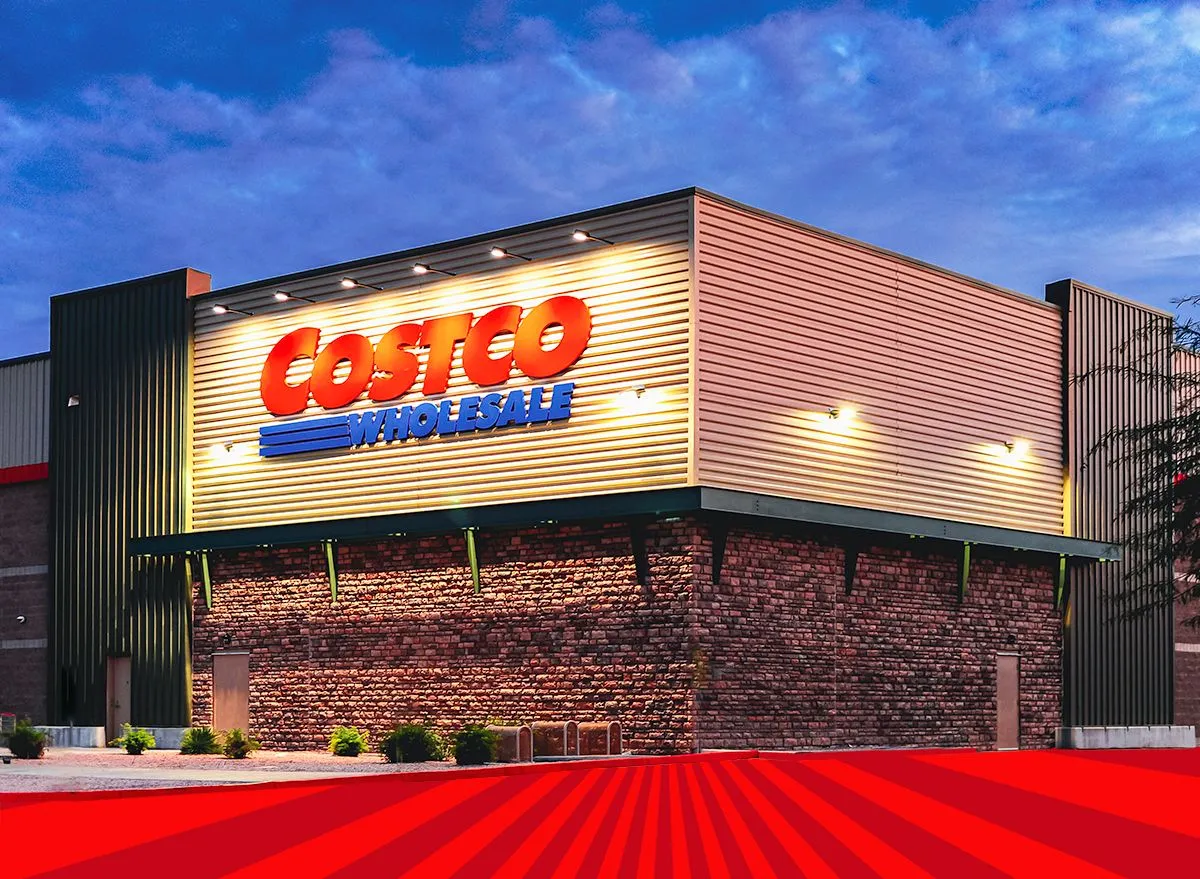 The product recommendations in this post are recommendations by the writer and/or expert(s) interviewed and do not contain affiliate links. Meaning: If you use these links to buy something, we will not earn a commission.
Among Costco's many selling points, the low prices are arguably one of its biggest draws. Not only does the retail chain have countless bulk offerings that often come out to be cheaper than the individual items sold at other stores, but it also boasts an assortment of less expensive products that have been said to rival the name brands—aka the popular Costco "dupes."
Across the internet, shoppers have likened Costco's products, many of which bear the Kirkland Signature label, to items sold by mainstream brands. Multiple customers have even expressed their preference for the Costco variety, citing factors other than price, such as taste.
If you're looking to save some money without skimping on quality, here's a look at some Costco dupes that shoppers love.
Kirkland Signature French Vodka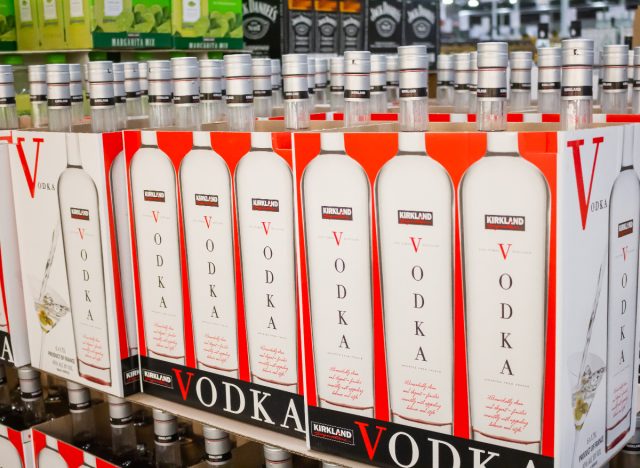 Contrary to a years-old rumor, Kirkland Signature's French Vodka is not actually relabeled Grey Goose, as confirmed by the Grey Goose brand itself. Despite not containing the popular name-brand liquor, Kirkland Signature's French Vodka has become a fan-favorite, repeatedly beating out Grey Goose in blind taste tests. One Reddit user conducted a taste test with both vodkas last year and wrote, "None of the five participants could tell the difference." Another one commented, "Kirkland's is 1000x better," adding, "Even if they were the same price, I'm taking Kirkland, but the price differential makes it a no-brainer."
As previously reported, a 1.75-liter bottle of Kirkland's French Vodka is about $20 to $25. Meanwhile, 1.75 liters of Grey Goose ranges from around $40 to $60.
Kirkland Signature Grass-Fed Butter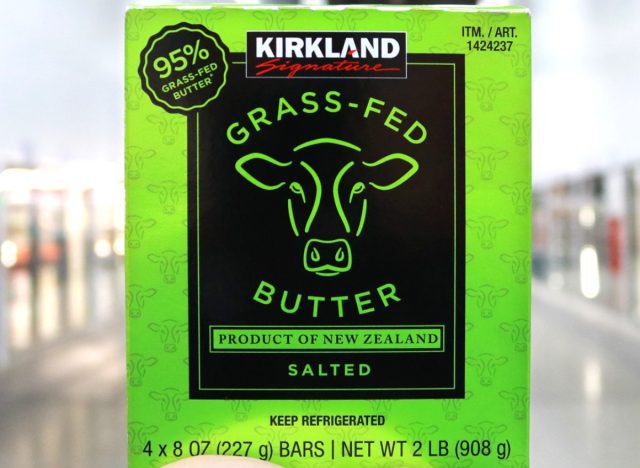 Back in 2021, Costco released its Kirkland Signature Grass-Fed Butter, which shoppers have compared to Kerrygold's Irish Butter. While both butters are made from the milk of grass-fed cows, Costco specifies on the label that its product is 95% grass-fed.6254a4d1642c605c54bf1cab17d50f1e
Additionally, Kerrygold's Irish Butter is from, well, Ireland, while the Kirkland Signature butter comes from New Zealand. The biggest difference between the two products? The price. A four-count package of Kerrygold's Salted Irish Butter is listed online for $17.99, while a four-count box of Kirkland Signature Grass-Fed Butter is currently being sold for $10.99 at Costco's Clifton, N.J., location.
Although Kerrygold has its fair share of loyalists, there are shoppers who like the Kirkland Signature item more. Across a couple of Reddit threads, another common theme emerged: Kerrygold is better as a spread while Kirkland is more optimal for baking.
One Redditor shared, "For toast and stuff where I'll be tasting the butter, Kerrygold. For baking/cooking where I just want the properties of butter, Kirkland." In an earlier thread, someone else wrote, "Kerrigold is eating butter, Kirkland is baking butter."
Just Bare Lightly Breaded Chicken Breast Chunks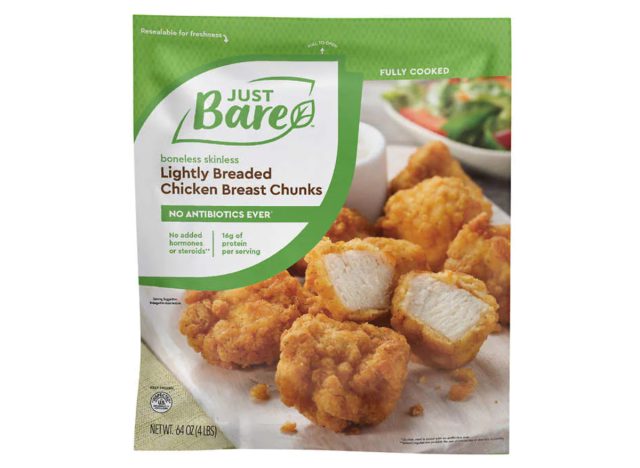 Back in January 2021, this frozen food went viral after the TikTok account @floridamomofthree—aka "Costco Mamma"—and her daughter Maddie noted the striking resemblance between the Just Bare product and Chick-fil-A's chicken nuggets. "You wouldn't even know a difference," Maddie said in the video. The post received 2.9 million views and nearly 5,000 comments. In addition to being the star of numerous other social media conversations and taste tests, the frozen nuggets have also gone out of stock multiple times.
Just Bare's Lightly Breaded Chicken Breast Chunks, which come in a four-pound bag, are currently listed on Costco's website for $22.99, though the price has been known to fluctuate.
Kirkland Signature Mini Thin & Crispy Chocolate Chip Cookies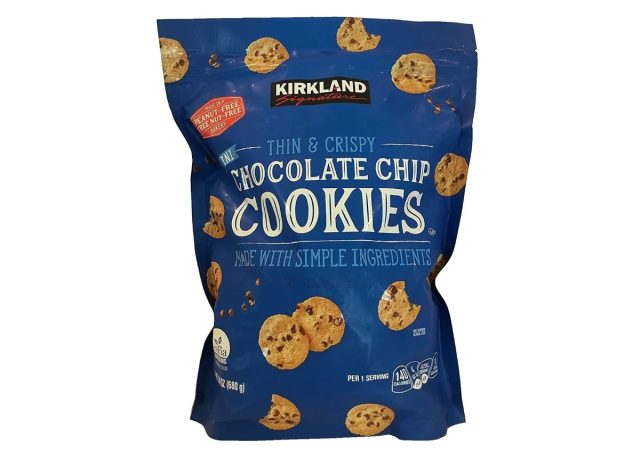 If you're a fan of Tate's Chocolate Chip Cookies, then you'll probably like the Costco version, too. Shoppers on Reddit have compared the Kirkland Signature's Mini Thin & Crispy Chocolate Chip Cookies to the beloved confection from the Southampton, N.Y.-based baked goods brand. "Those are so good, they are a Tate's dupe," one Reddit user commented. "Similar to Tate's but I actually like these way better! More akin to Thinsters, if you've ever tried those," another fan added.
Other Redditors highlighted their lack of self-control around the cookies, with a handful of commenters calling the Kirkland Signature cookies "addicting."
Kirkland Signature Nut Bars
Costco carries its own variety of nut bars, which look quite similar to the ones sold under the Kind Brand. A few months ago, one Reddit user shared a photo of Kirkland Signature's Nut Bars, writing, "Forget the Kind bars, buy the Kirkland [N]ut bars instead!"
The Redditor then pointed out that the box of Kirkland Signature bars is less money and has more bars, adding that the Costco bars' "flavor is far superior to that of Kind bars" and are "easier to bite into than Kind bars." Another user agreed: "They're so much better and cheaper!"
Costco's 30-count box of Nut Bars are available online for $17.99 while a 20-count variety pack of Kind Bars is $25.99.
Brianna Ruback
Brianna is a staff writer at Eat This, Not That! She attended Ithaca College, where she graduated with a degree in Journalism and a minor in Communication Studies.
Read more about Brianna