13+ Best Healthy Father's Day Recipes
Dad's day won't be complete without these delicious eats.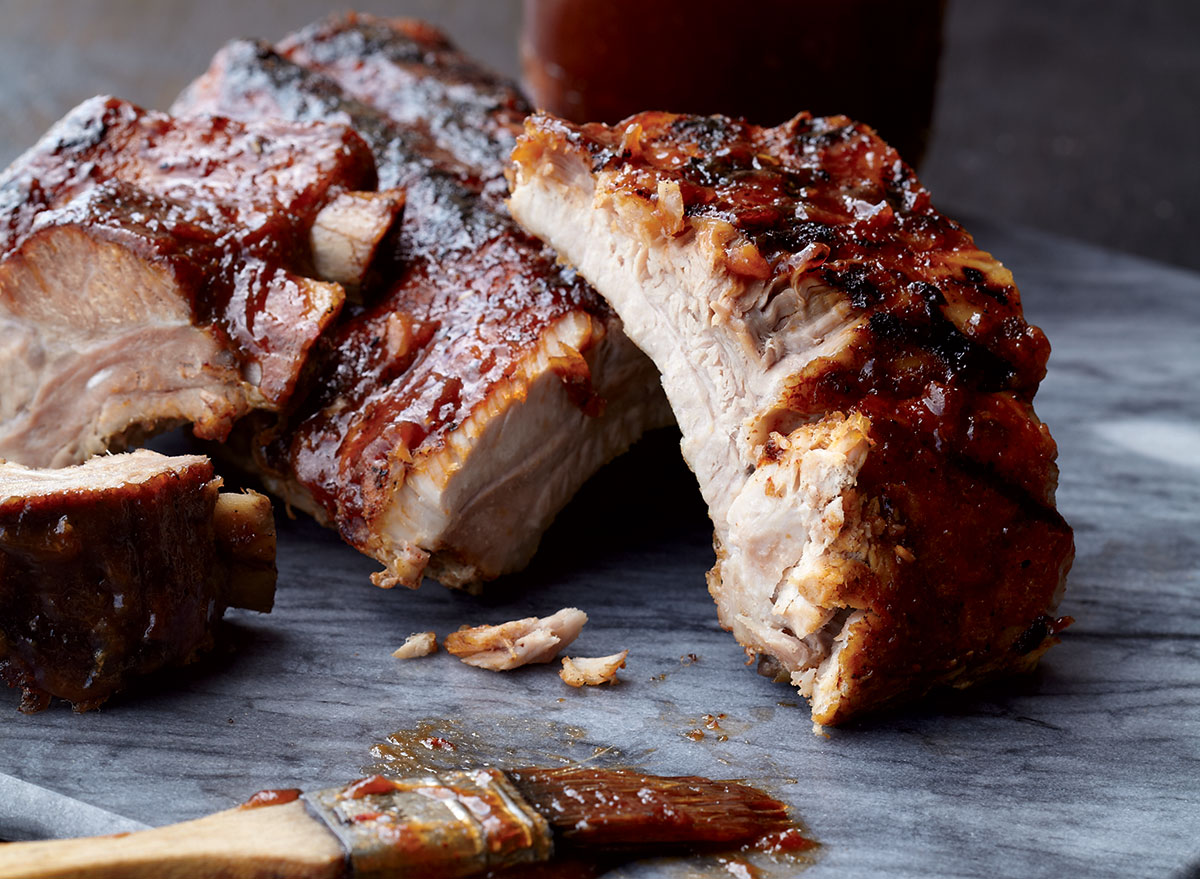 It's almost Father's Day—and if you're looking to show your dad how much he means to you, whipping up a meal in his honor will definitely do the trick. Whether you want to celebrate him with breakfast, lunch, dinner, or all three, we've got you covered with healthy Father's Day recipes that dad's sure to love.
Plus, did you know you can get healthy recipes straight to your inbox by signing up for our newsletter?
Classic Steak Frites
Time to fire up that grill cause this is an extra special steak dinner your dad won't soon forget. The herb-spiked butter sauce truly takes this steak to the next level and who doesn't love a big side of crispy fries. This dish is sure to impress.
Get our recipe for Classic Steak Frites.
Jalapeño Cheeseburger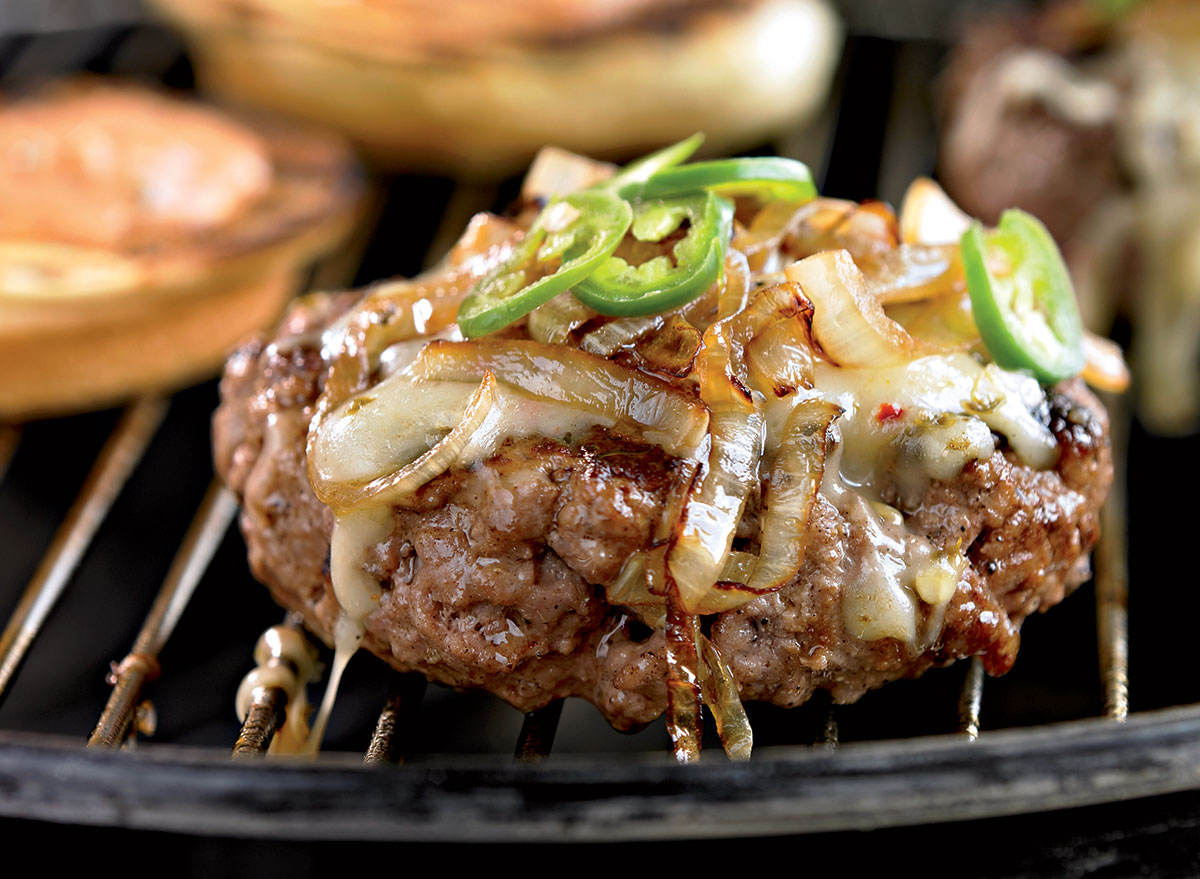 More of a burger kind of guy? Skip the fast-food options and whip this recipe up for dad instead. We're not kidding when we say this jalapeño cheeseburger is restaurant-level good. It's spicy, juicy, and also incredibly lean thanks to a few healthy swaps.
Get our recipe for Jalapeño Cheeseburgers.
Butternut Squash Pasta Salad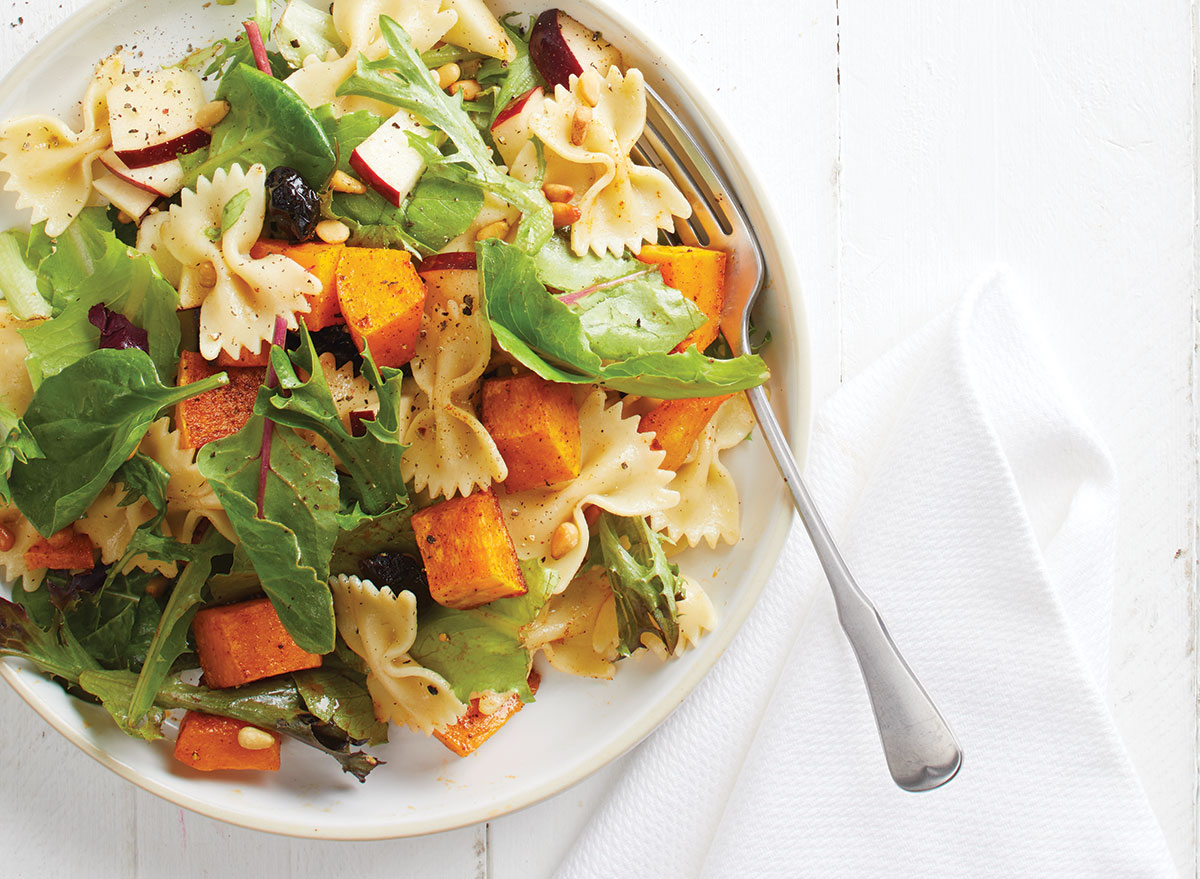 You can't have a barbecue without side dishes—and this pasta salad should be your go-to. It can be made in advance, so you don't need to worry about getting it together while you're spending time with dad. It's also packed with fiber and protein—and tastes like summer in salad form. Impressing the family has never been easier.6254a4d1642c605c54bf1cab17d50f1e
Get our recipe for Butternut Squash Pasta Salad.
Cheesesteak Sandwich
There's just something about a big steak that reminds us of dad, and we don't know many who wouldn't love this cheesesteak sandwich recipe. The combo of steak with blue cheese, caramelized onions, tomatoes, and arugula all wrapped up in sandwich-form—dad will be living for it.
Get our recipe for Cheesesteak Sandwiches.
Sunrise Sandwich With Turkey, Cheddar, and Guacamole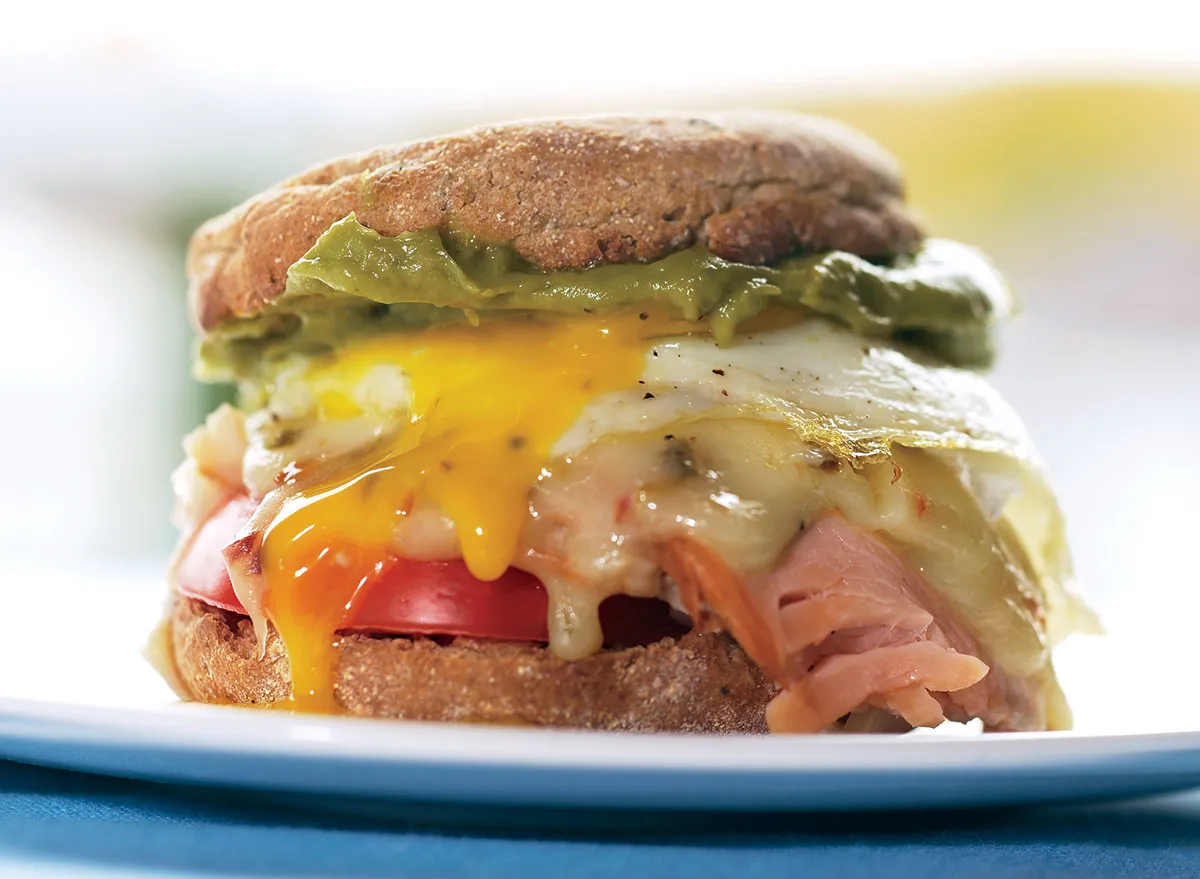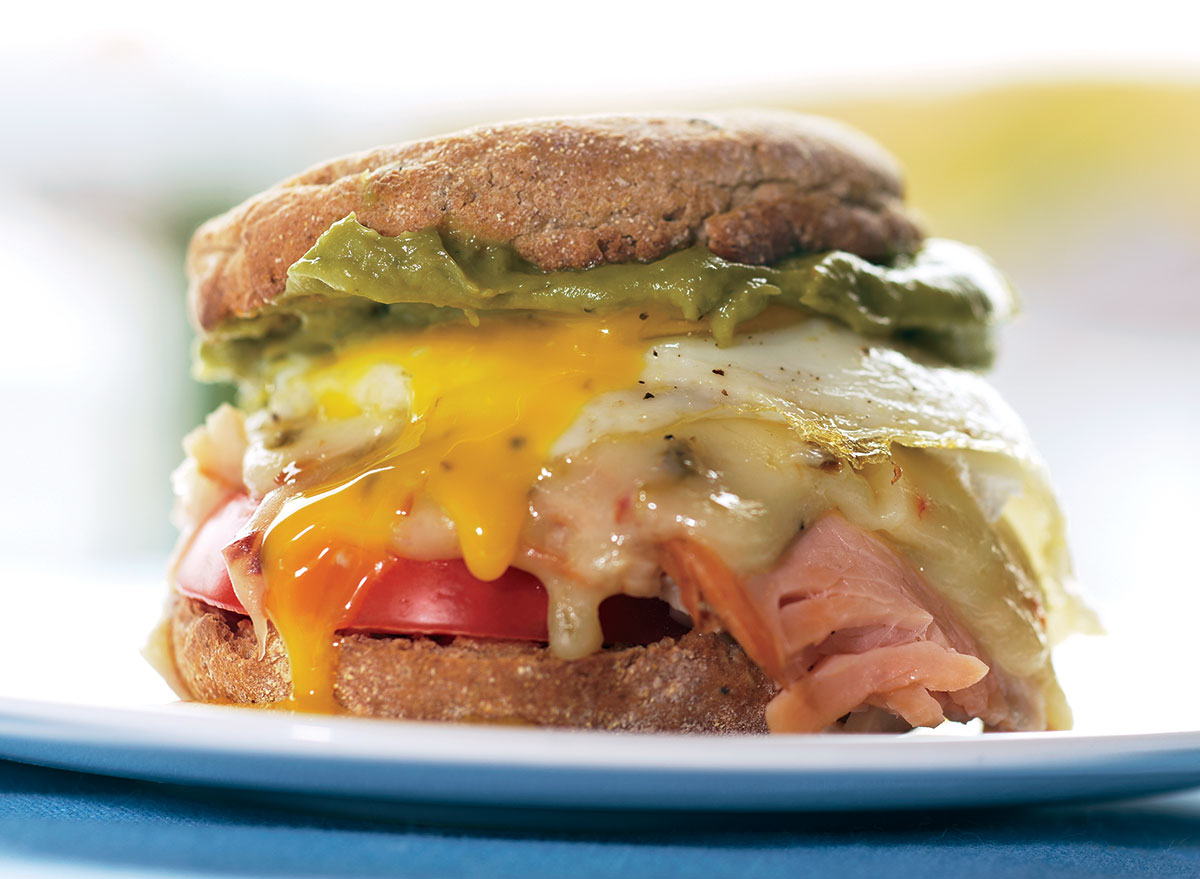 If your dad is more of a breakfast guy, boy do we have the recipe for you. Skip the unhealthy, boring waffles or pancakes for this breakfast sandwich. It's packed with tons of flavor—we're talking smoked turkey, pepper jack cheese, guacamole, and more. Not to mention, it can be put together in less than 15 minutes, so no need to wake up at the crack of dawn to make it for dad.
Get our recipe for a Sunrise Sandwich With Turkey, Cheddar, and Guacamole.
Chicken Wings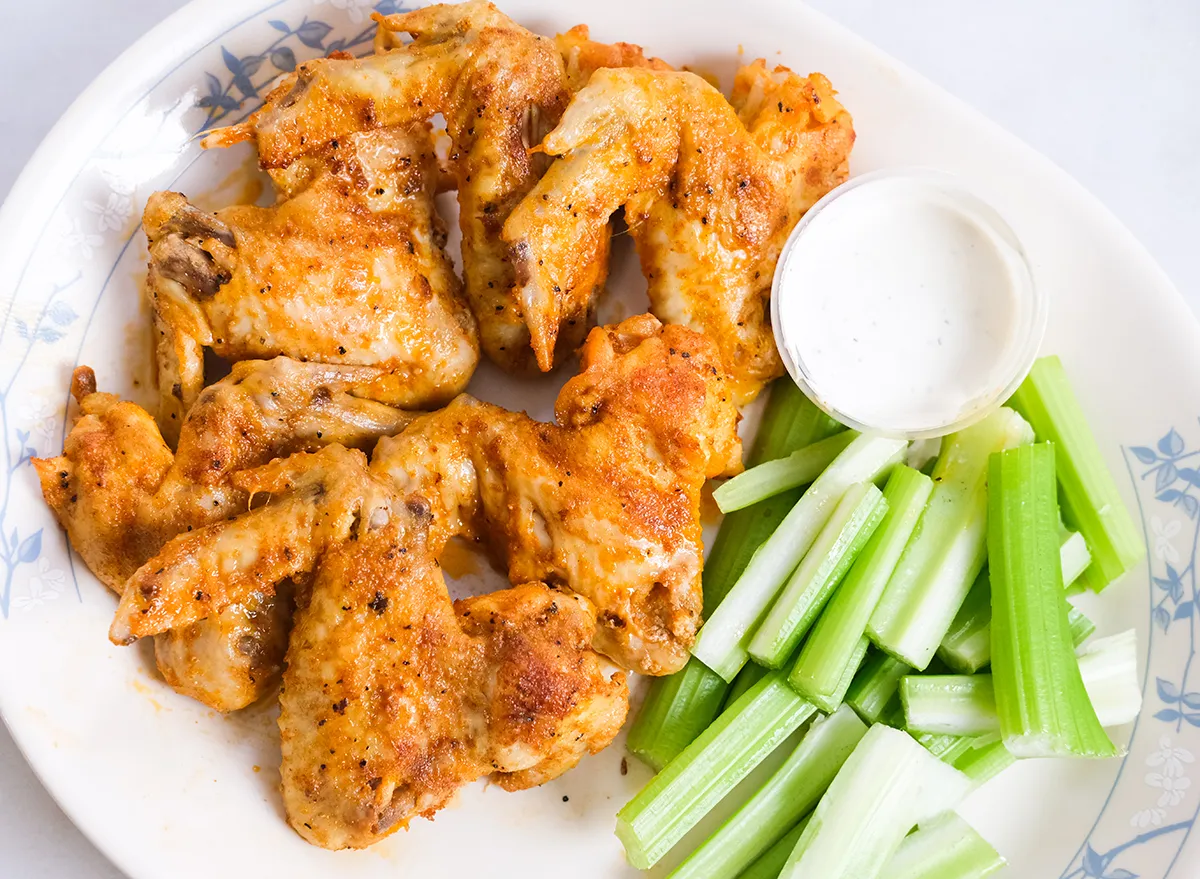 We have so many favorite chicken wings recipes that we couldn't pick just one. So no matter if your dad likes buffalo wings, honey garlic, sweet and spicy, buffalo, the options are never-ending. We've got 15 chicken wings recipes for you to choose from, so you can pick the one your dad would love the most.
Get our recipes for Chicken Wings.
Copycat Big Mac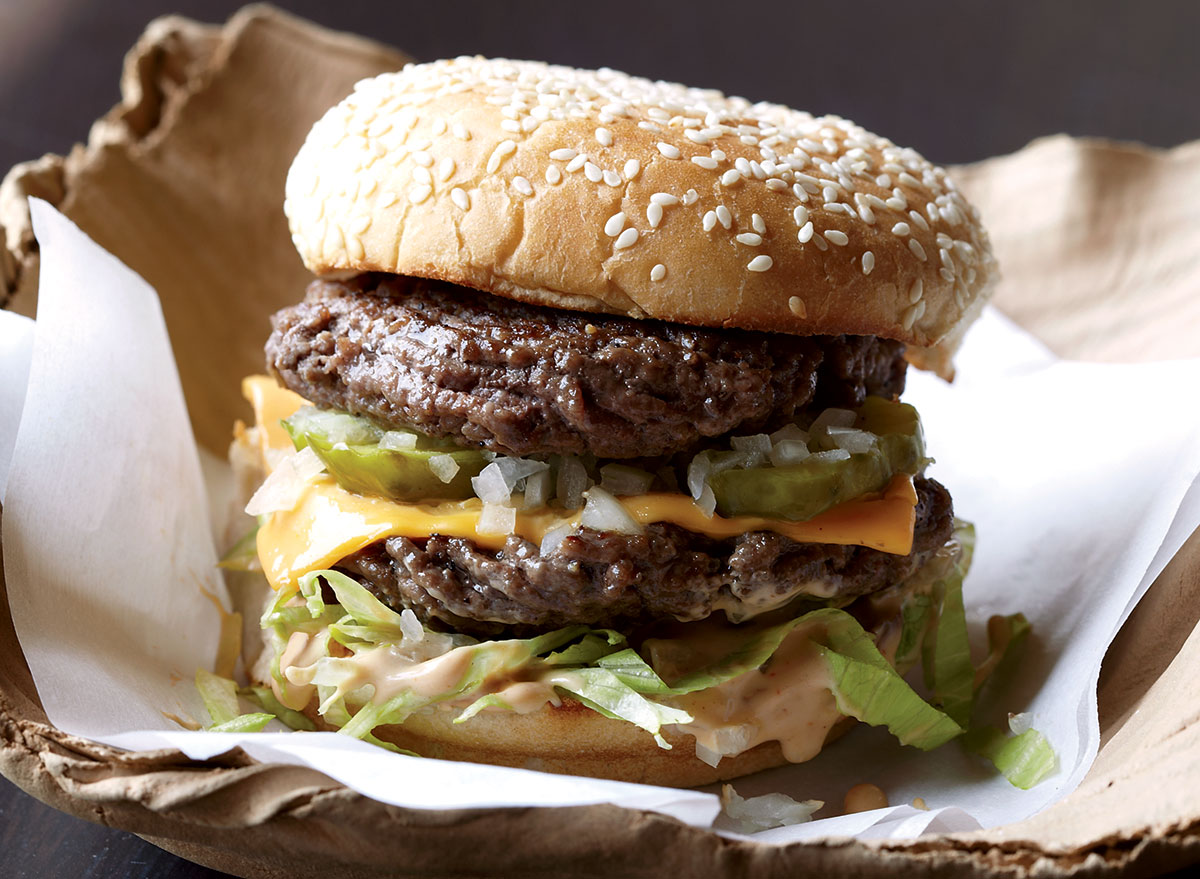 Ready for a bigger, better, and healthier version of a Big Mac? This copycat recipe will make your dad forget all about the McDonald's one. It's simple, yet delicious.
And if dad isn't a Big Mac fan, maybe try recreating another restaurant meal to show him how much you care.
Get our recipe for a Copycat Big Mac.
Sautéed Pork Chops with Kale Salad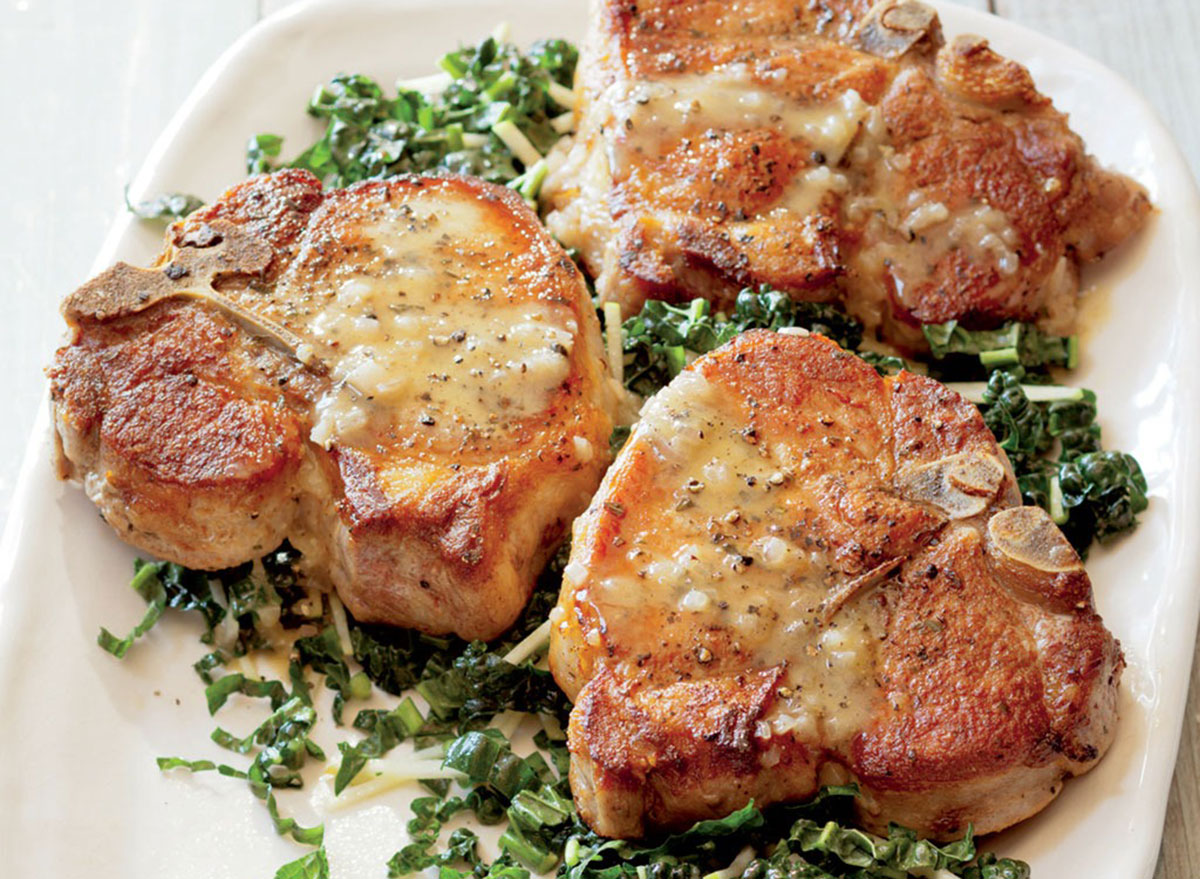 If you've got a gluten-free dad, this would be our go-to Father's Day dinner recipe. Making pork chops might seem like a bit of a daunting task, but this recipe makes it totally accessible. It comes down to seasoning and cooking them—and we've got some tips for making these pork chops the juiciest ever.
Get our recipe for Sautéed Pork Chops with Kale Salad.
Rotisserie Chicken Parm Casserole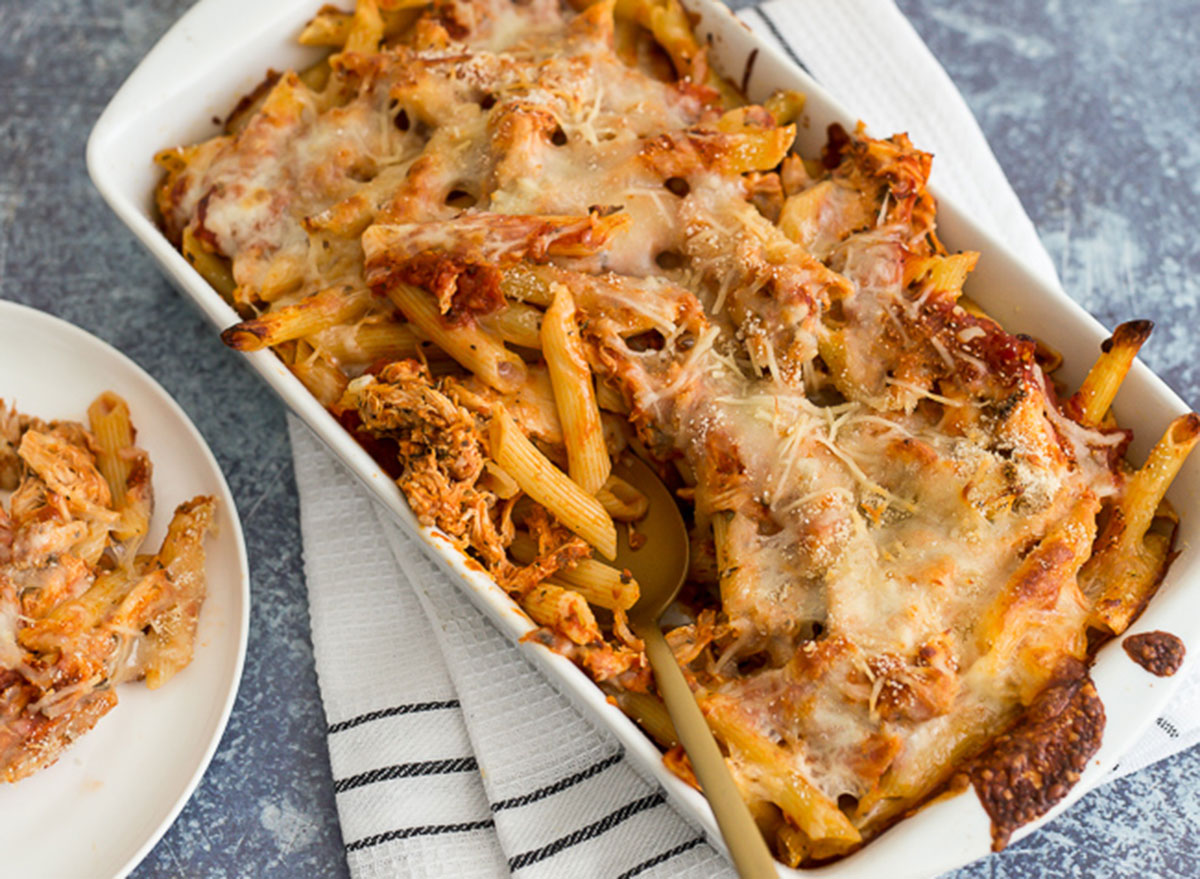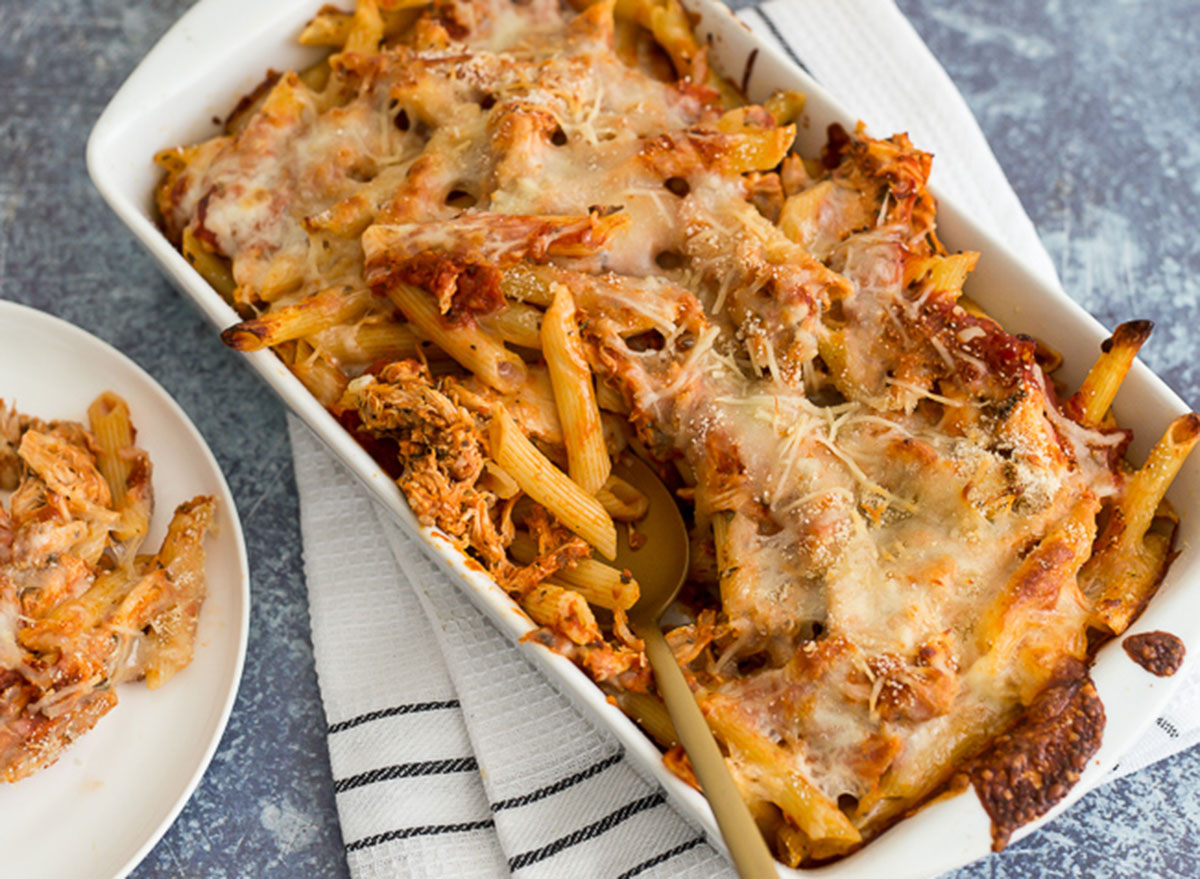 If you're serving a crowd for dad's day, this Rotisserie Chicken Parm Casserole puts all other casseroles to shame. It's incredibly filling cause it's packed with whole wheat pasta and chicken—and it can be ready in less than 30 minutes.
Get our recipe for Rotisserie Chicken Parm Casserole.
Smoky Ribs in a Peach BBQ Sauce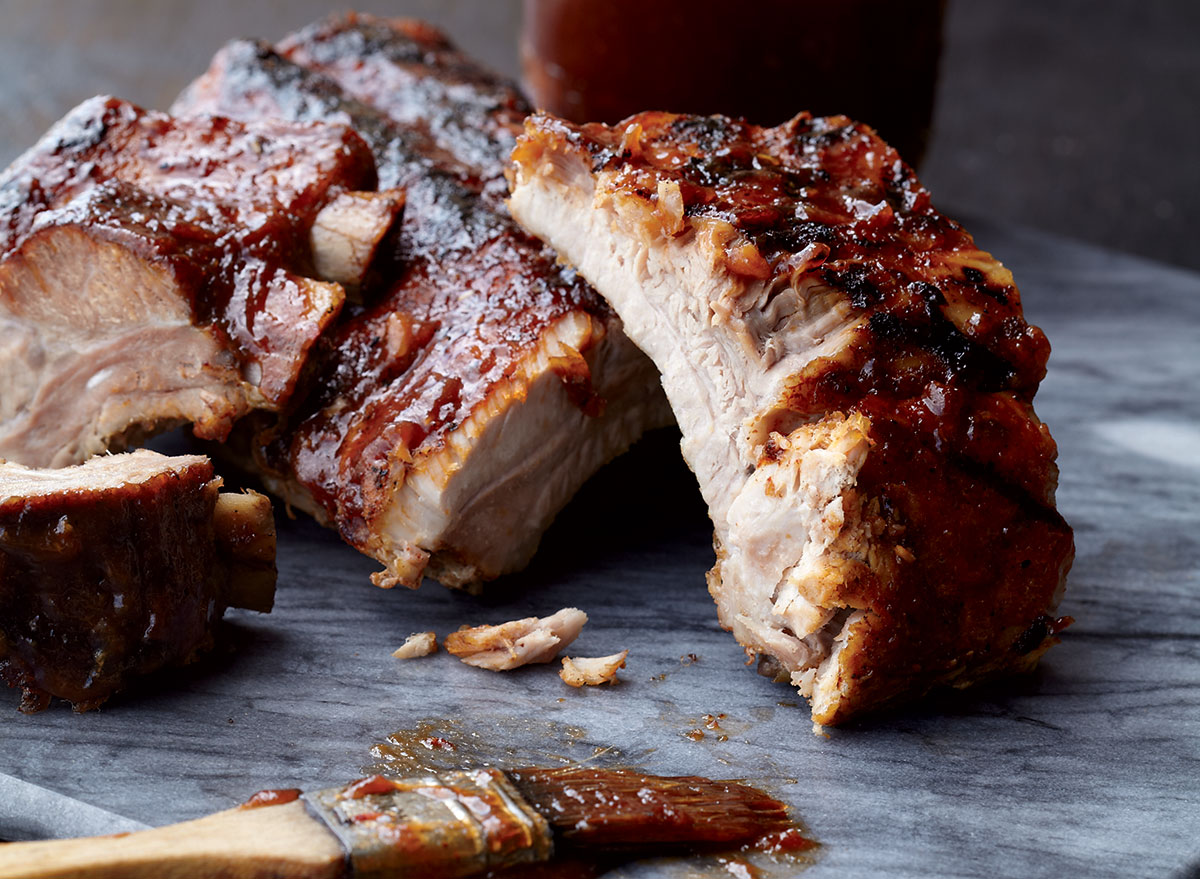 From the oven to the grill, these spice-rubbed ribs taste like they've been smoked for hours. And topped with a peach BBQ sauce that's even spiked with bourbon—these ribs will have your dad begging for the secret recipe.
Get our recipe for Smoky Ribs in a Peach BBQ Sauce.
Potato Salad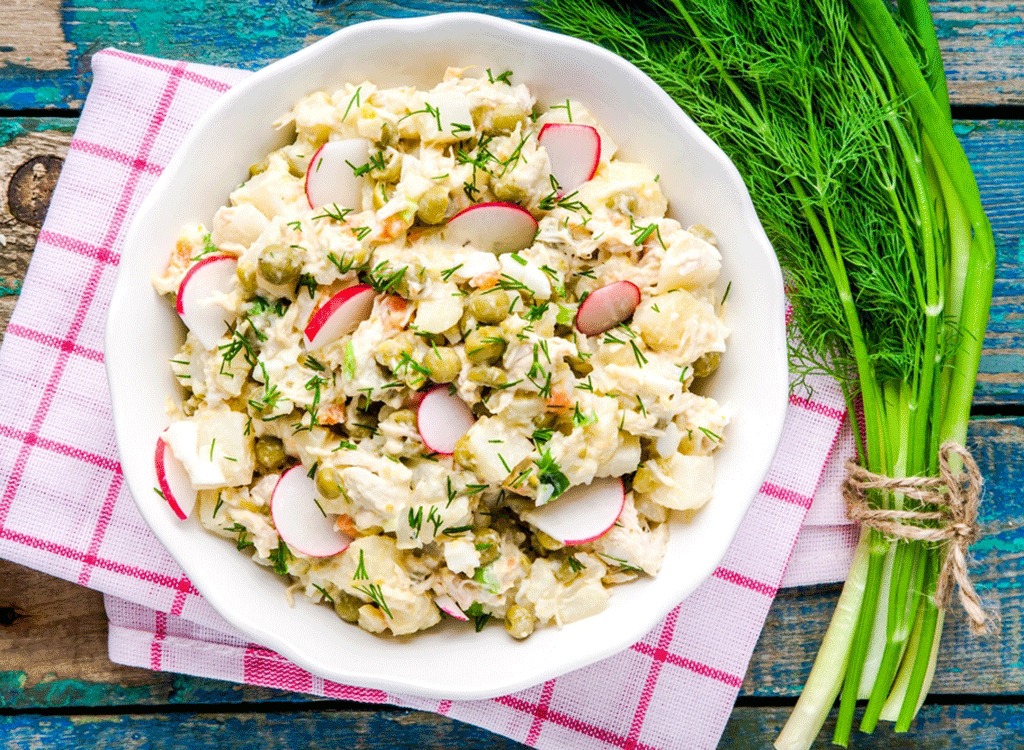 As we said, the sides are an essential part of any barbecue, so if you're skipping the pasta salad, or you want another option, this potato salad should be the move. Most potato salads aren't healthy, but this one is low-calorie, swapping the mayo for mustard and white wine vinegar, which gives this dish an even better flavor.
Get our recipe for Potato Salad.
Carrot Cupcakes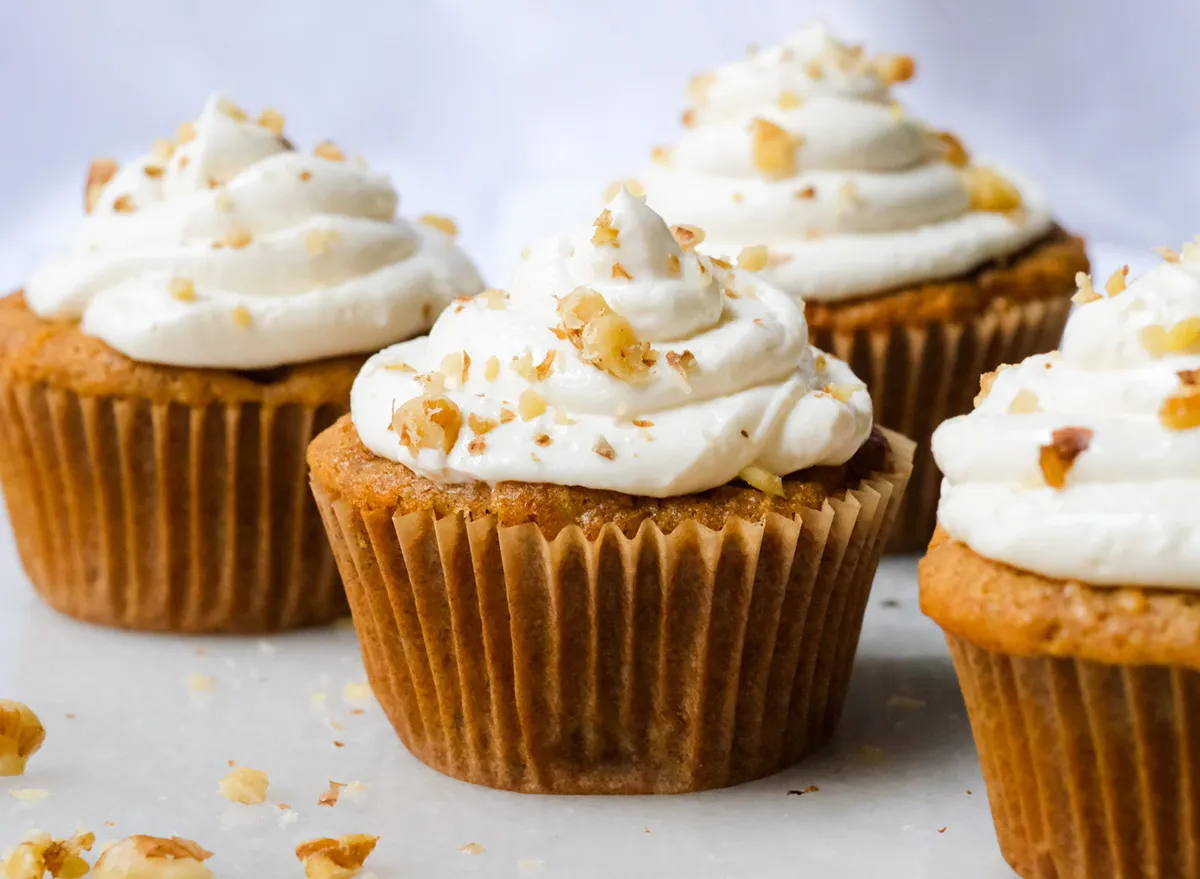 We can't celebrate Father's Day without dessert, and these carrot cupcakes are about to be your dad's new favorite treat. This recipe is lighter and healthier than most carrot cake desserts but still tastes incredibly fluffy and sweet. There is no question that dad will enjoy eating one—or five—of these delicious cupcakes on his special day.
Get our recipe for Carrot Cupcakes.
Cinnamon-Orange Lava Cakes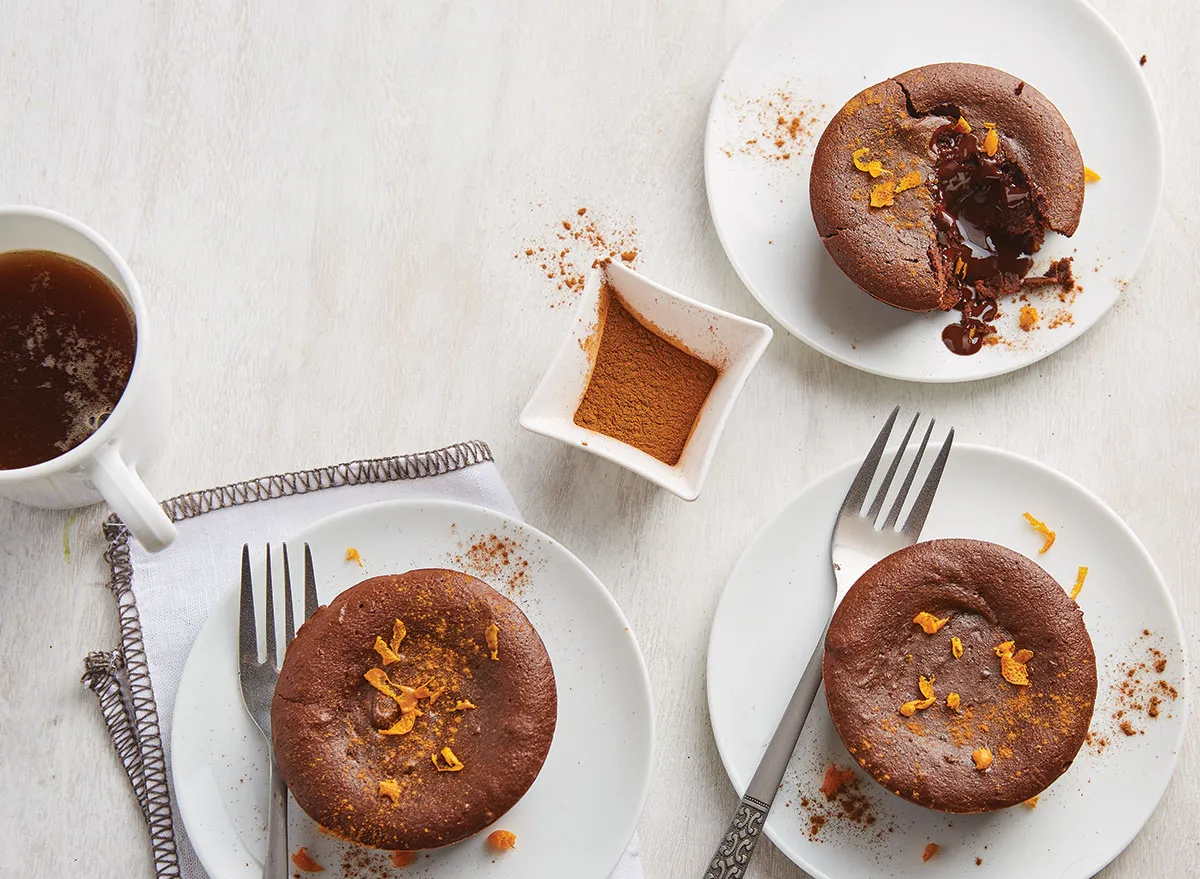 If your dad is a chocoholic like we are, then the move is to make him these Cinnamon-Orange Lava Cakes. Who doesn't love a lava cake? And these are not only majorly rich and chocolatey, but they are also sweet from the orange and have a hint of spice from the cinnamon. The flavor combination is a little bit unexpected but absolutely works in this dessert.
Get our recipe for Cinnamon-Orange Lava Cakes.
Warm Banana Split in Rum Sauce
This dessert is like taking your average banana split and kicking it up a notch. The fact that the banana is caramelized in a pan before being topped with vanilla ice cream and then of course the rum sauce really makes this dish a Father's Day treat.
Get our recipe for Warm Banana Split in Rum Sauce.
Rachel Linder
Rachel is an Associate Editor responsible for compiling the daily Eat This, Not That! newsletter, making TikTok and YouTube videos for the brand, writing articles for the site, creating original graphics and providing direct assistance to the editors when needed.
Read more about Rachel