9 Best No-Cook Recipes to Help Keep You Cool This Summer
As well as four recipes that require minimal cooking.
The hot weather is the perfect time for picnics and pool-side chilling, but the sun can dehydrate you and cause you to lose your appetite. That's why it's so important you stack your summer menu with hydrating foods that are light, nutritious, and full of flavor. The best part about these recipes? They don't require any cooking.
Our friends at Meatless Monday provided us with some seasonal plant-based recipes that you can easily make at home this summer. From superfood-packed salads to chilled soups and cooling dips, nine of these recipes don't require any cooking—just chopping, blending, and tossing. We also share four recipes that require minimal cooking, as well.
Read on to see which recipes you should add to your menu this week, or at the very least, have on hand for when the next heatwave rolls through. Then, be sure to check out Ways Drinking Lemon Water Helps You Lose Weight, Says Science.
Blueberry Blender Nice Cream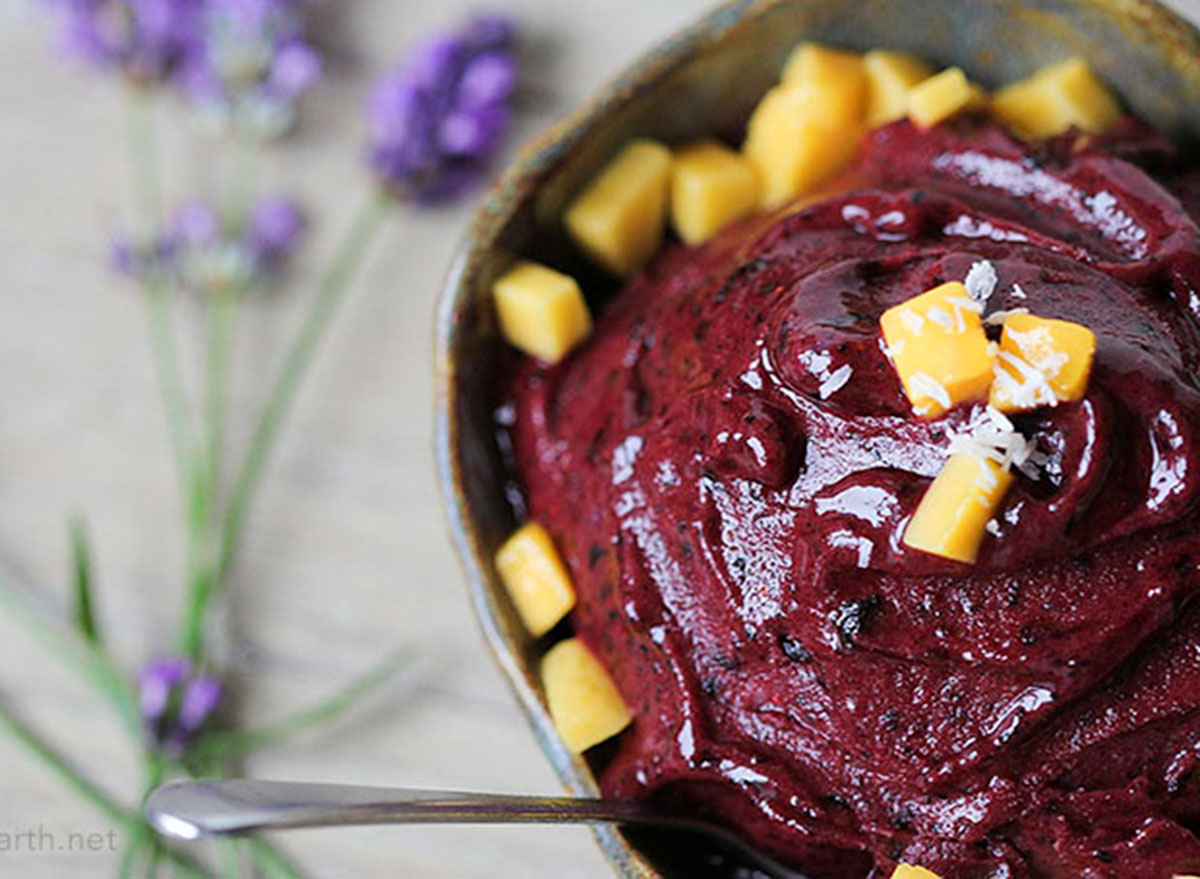 Create a guiltless dairy-free ice cream in under five minutes, with this recipe for blueberry blender nice cream by Kind Earth. All you need is three ingredients: frozen bananas, frozen blueberries, and a hint of vanilla extract. Throw them all in the blender and whirl until it's creamy and smooth.
Curry Chickpea Salad
Bust out the pita bread and load those pockets up with this aromatic and flavorful curry chickpea salad from Jessica in the Kitchen. The combination of raisins, fresh dill, red onion, diced pickles, and curry powder makes this salad a yummy mixture of sweet, tangy, and salty.
Fig and Rosemary Black-Olive Tapenade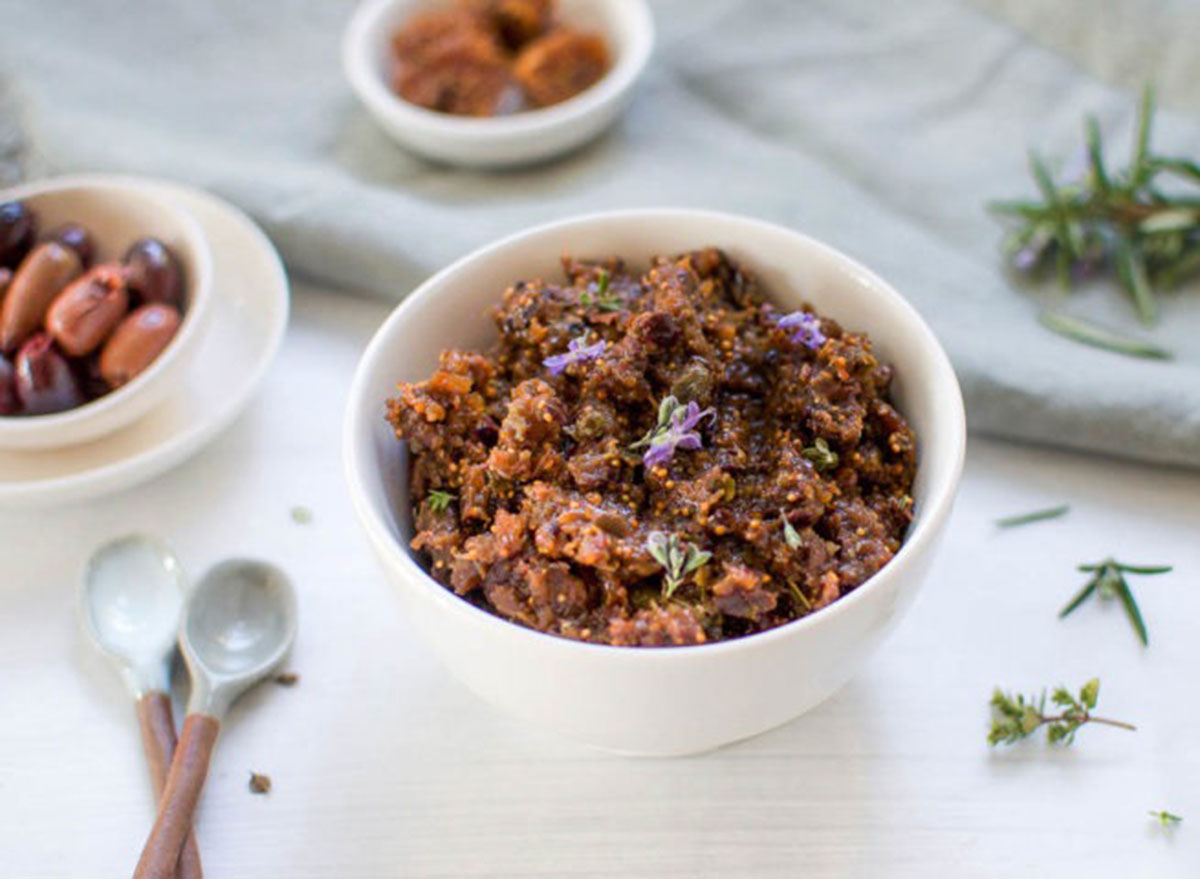 Tapenade is traditionally made with olives, capers, and anchovies, but this recipe for rosemary black olive tapenade from Mrs. Jones's Kitchen replaces fish with figs! Sweet, earthy, and herbaceous, you'll fall in love with this versatile spread, which you can add to sandwiches or use as a dip for crackers or veggies.
Miso Zucchini Noodles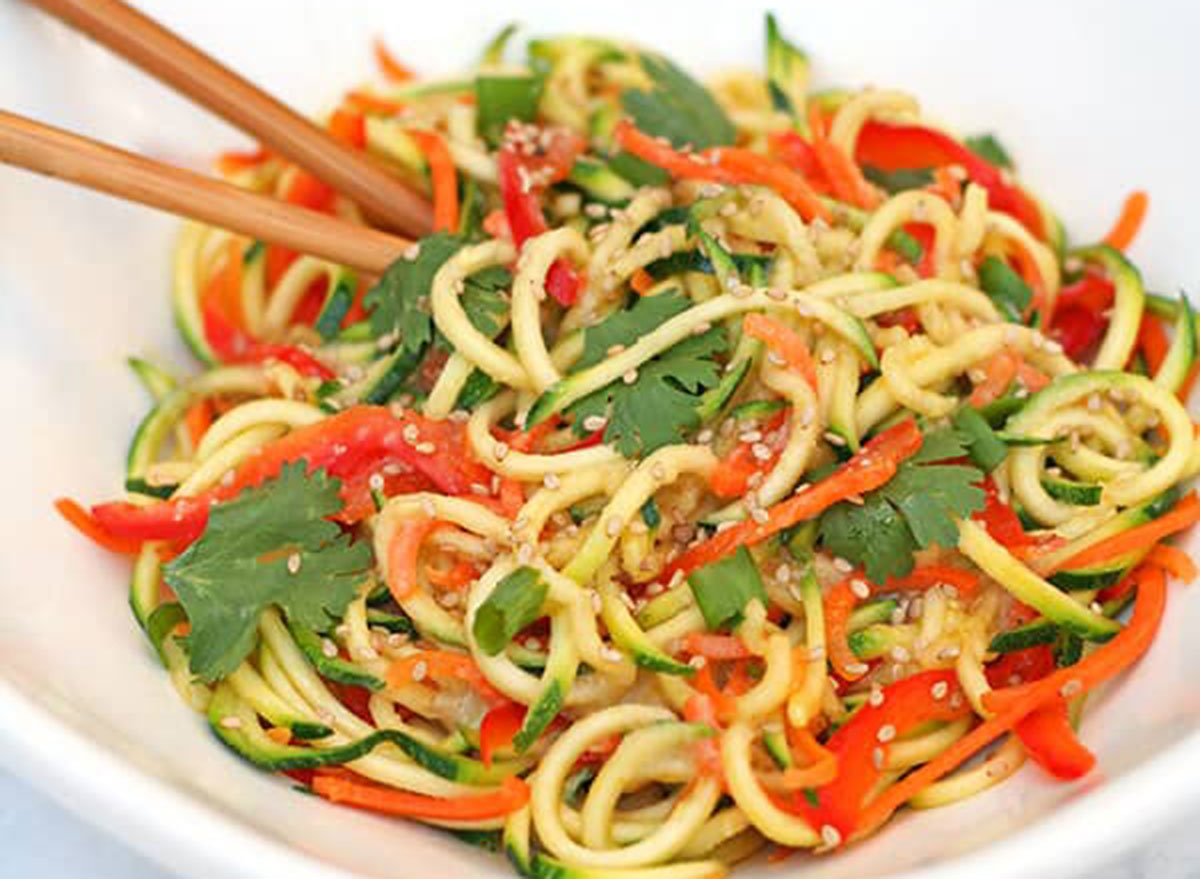 No cooking is required for these Asian-inspired miso zucchini noodles from A Virtual Vegan. Carrots and slices of red pepper add a fresh crunch to this umami, cold zoodle dish.
Simple Strawberry Oat Smoothie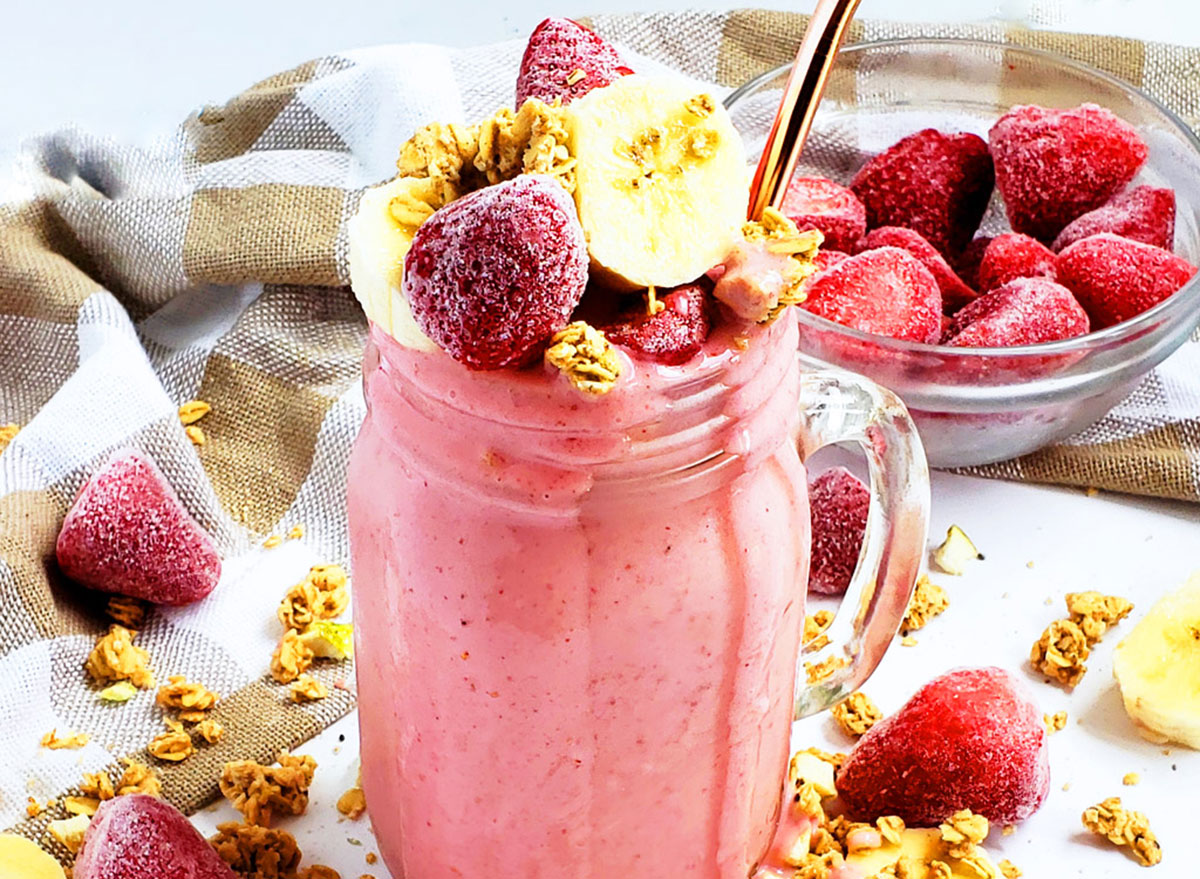 The best way to eat your oats is to blend them up with strawberries and bananas. This recipe for a simple strawberry oat smoothie from Beautiful Eats and Things gets nice and creamy from the oats, bananas, and almond milk, and it's just perfect for sipping poolside.6254a4d1642c605c54bf1cab17d50f1e
Don't miss 40+ Best-Ever Breakfast Smoothies For Weight Loss!
Summer Gazpacho
Gazpacho is cool, refreshing, and bursting with flavor, especially when using fresh summer produce. And although tomatoes are the star of this summer gazpacho from The Salty Marshmallow, the bell pepper, cucumber, and green onion add surprising bursts of flavor after each spoonful.
Tangy Cucumber Salad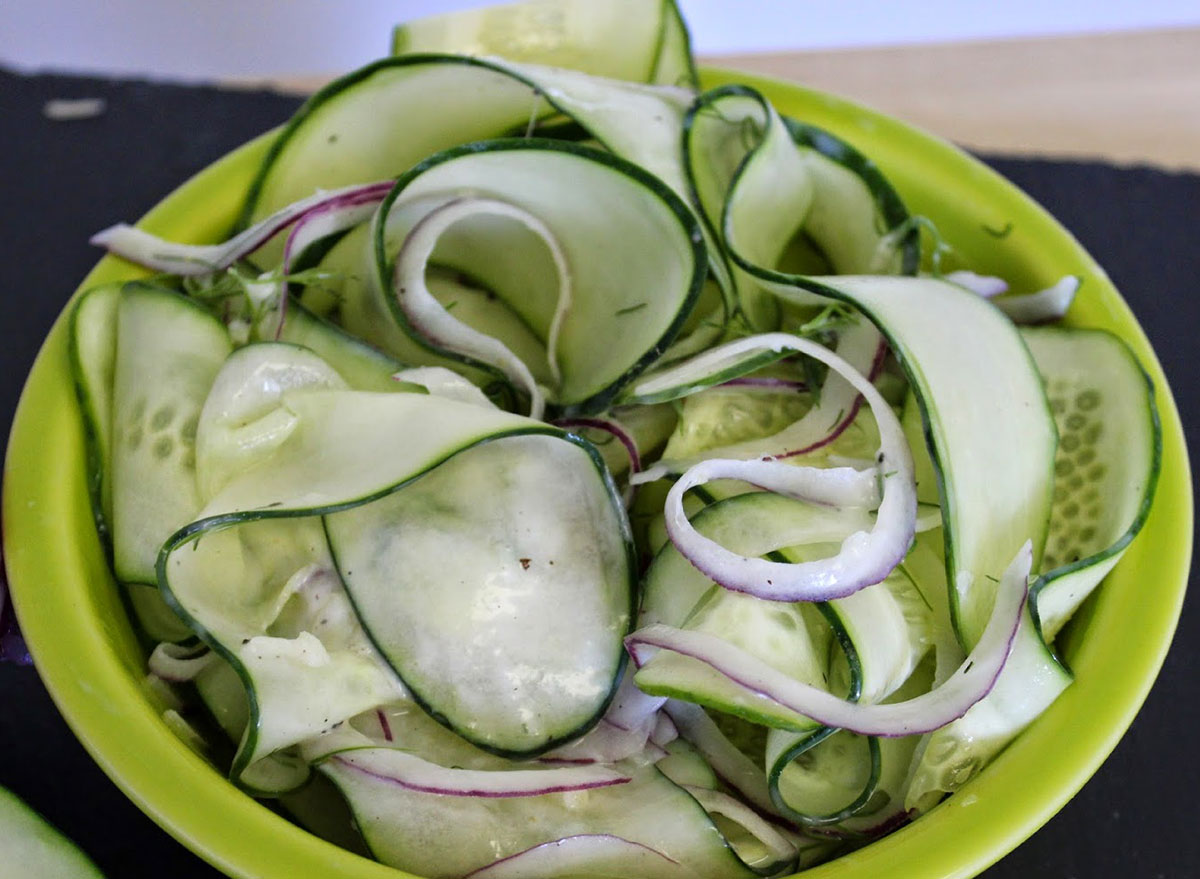 Cucumbers are abundant during the summer season, which is wonderful because they are so versatile. You can turn them into soup, dip, and tzatziki, but we love them in this bright and light tangy cucumber salad, which includes dill, paper-thin slices of red onion, and yogurt (use a non-dairy variety to make the recipe completely plant-based).
Watermelon Pico de Gallo Salsa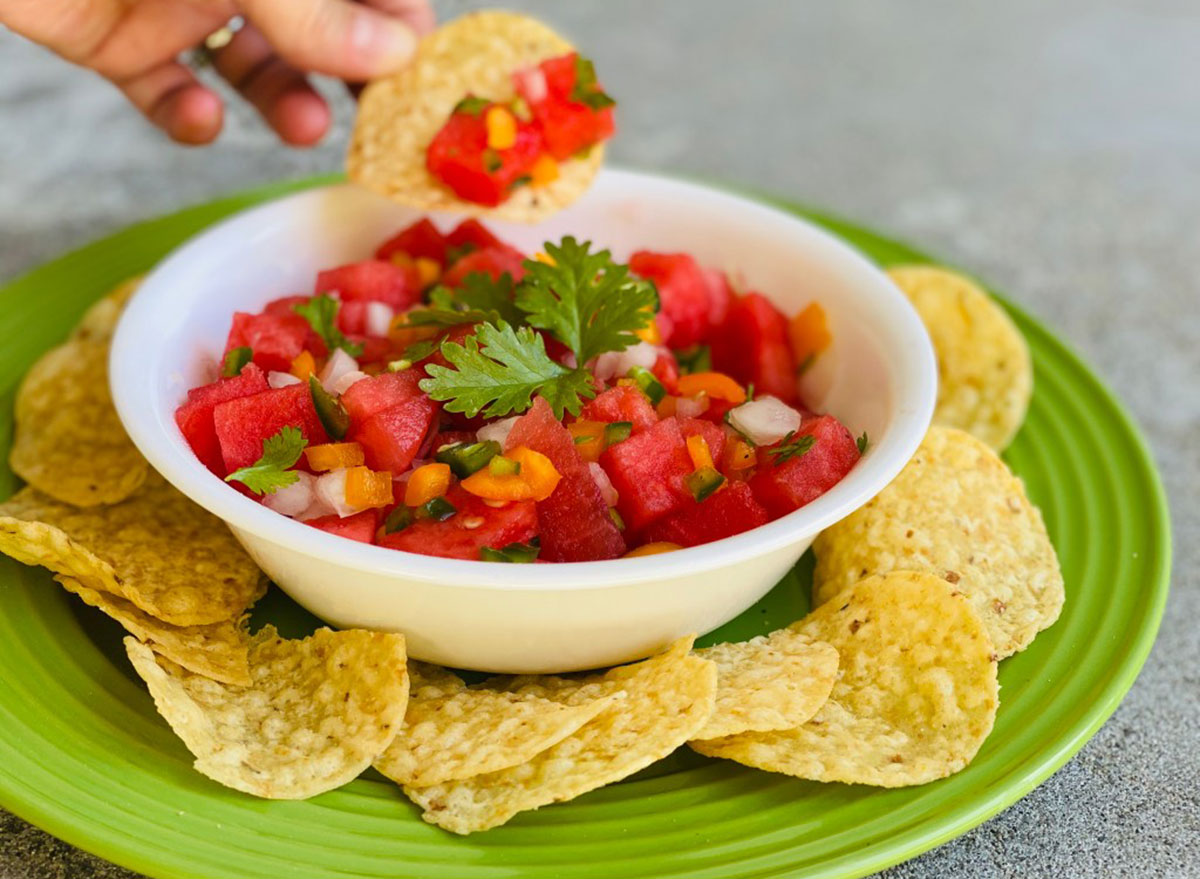 Bright, fresh, and the right amount of spicy, this recipe for watermelon pico de gallo salsa from The Short Order Cook is the proper summer-time snack. Pops of cilantro and jalapeño pair nicely with the juiciness of the watermelon. Serve with chips for an easy appetizer.
Watermelon Creamsicle Smoothie Bowl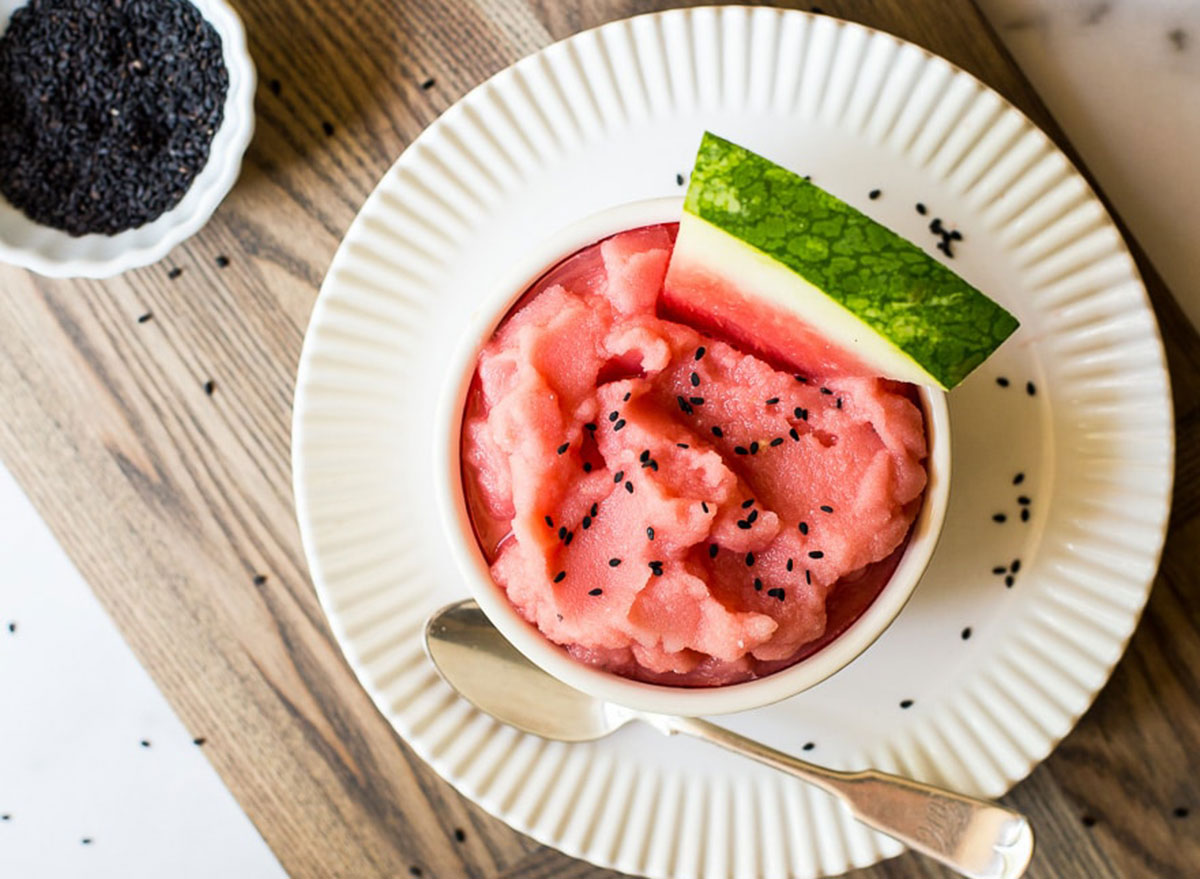 Chill out on a hot summer afternoon with this refreshing and creamy watermelon creamsicle smoothie bowl from The Beach House Kitchen. The recipe only calls for four ingredients—orange juice, coconut milk, frozen watermelon, and black sesame seeds—but together they pack a big punch of flavor.
Now, here are three dishes that require minimal cooking.
Classic Baba Ghanoush
Baba ghanoush should not be confused with hummus as it contains roasted eggplant instead of chickpeas. Eggplant can be bitter on its own, but when fire-roasted and mashed with tahini, it takes on a rich smoky flavor that's perfect for picnics or lunch by the pool. This recipe for classic baba ghanoush by Tori Avey may be more rustic than traditional recipes, but hey, that's what makes it a classic.
Now, be sure to read 5 Ways Eating Chickpeas Can Help You Lose Weight, Say Dietitians.
Moroccan Carrot Salad
Carrots take center stage in this Moroccan carrot salad. A North-African spice blend elevates the carrot, making it both sweet and pungent. The dish can be cooked ahead of time, but it's best served tepid or cold, so all the different flavors have time to marinate.
Grilled Summer Corn Salad with Mango and Black Beans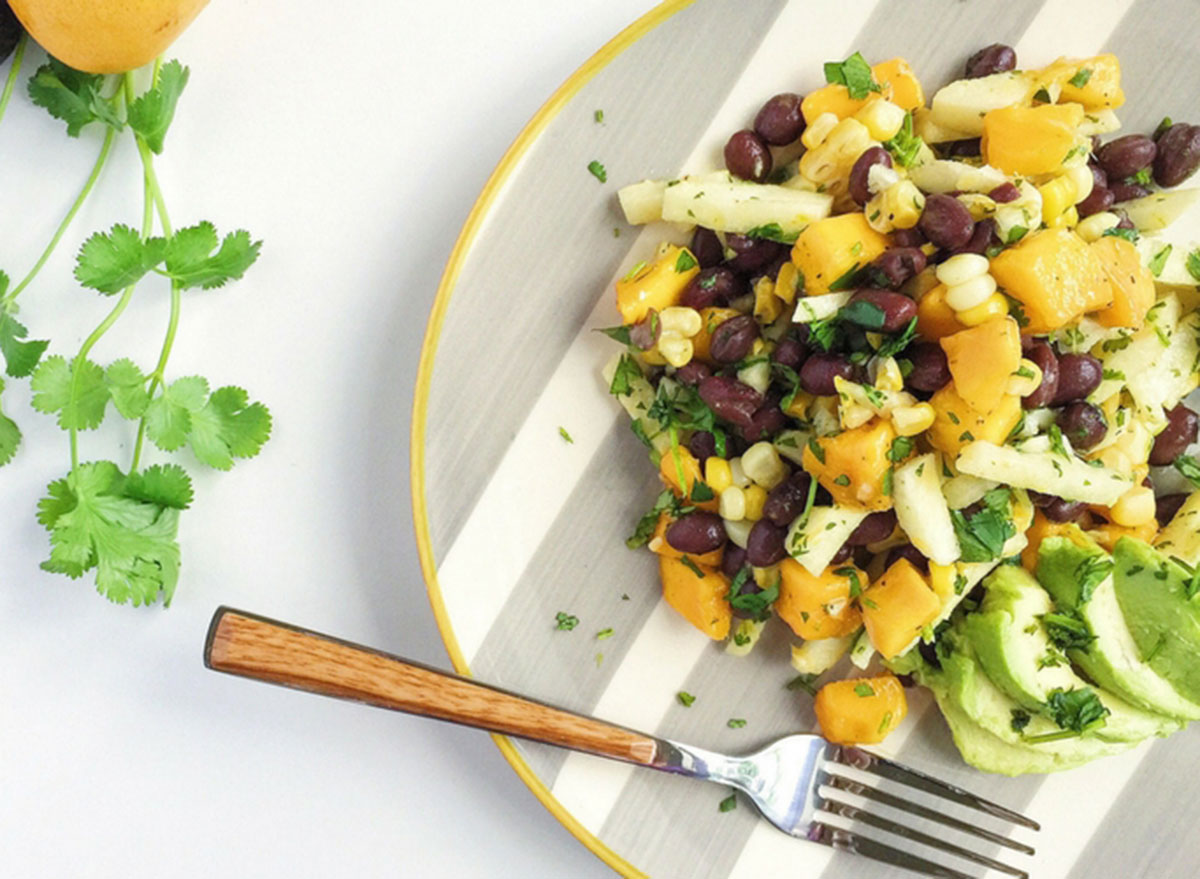 Roasting summer corn brings out a yummy smoky sweetness, which makes this roasted summer corn salad a crowd-pleaser. Pairing the corn with fresh mango and black beans adds different textures and flavor contrasts that will keep you coming back for another bite. Plus, black beans are an excellent source of plant-based protein.
Vegan Summer Succotash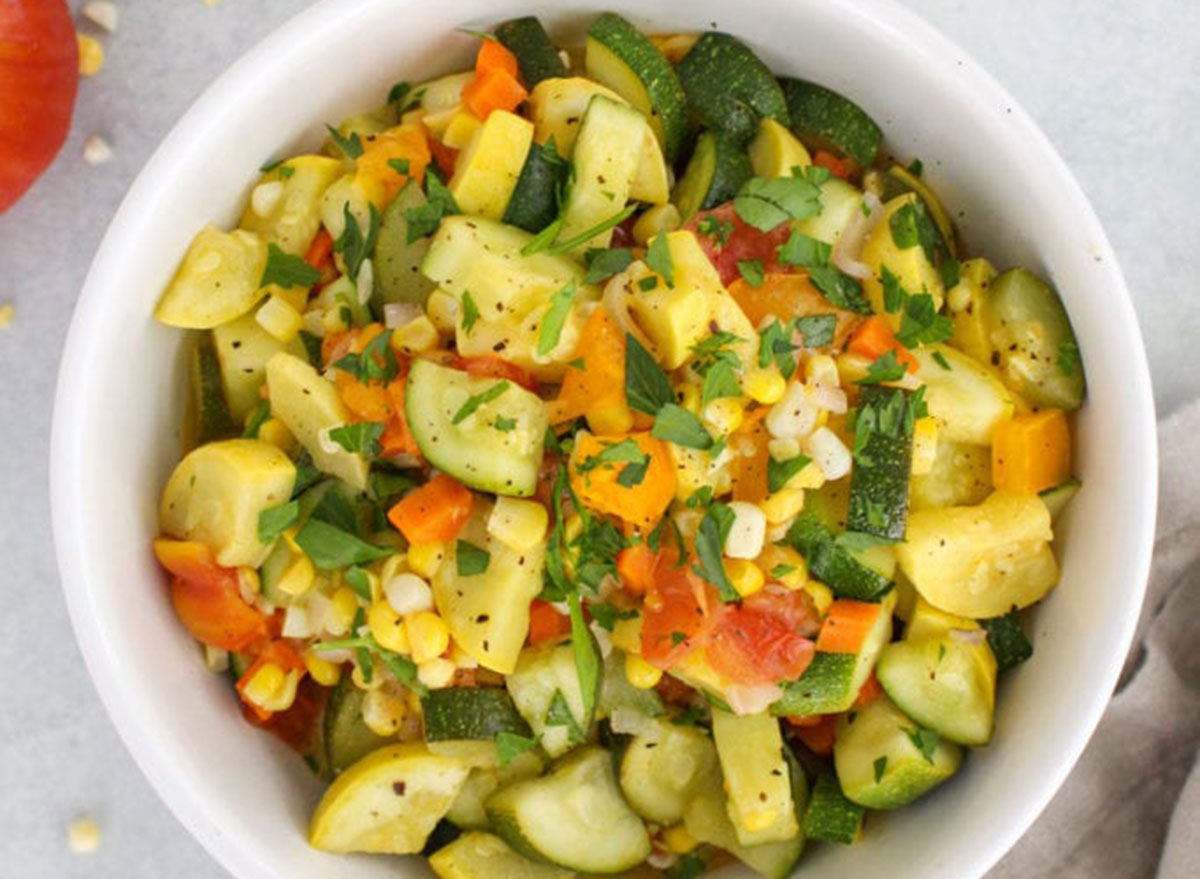 Succotash showcases the best that summer produce has to offer. This recipe for summer succotash from Fit Living Eats uses a combination of carrots, corn, tomatoes, zucchini, and yellow squash, and can be served hot, chilled, or at room temperature.
For more, be sure to check out 11 Misconceptions About Plant-Based Eating You Shouldn't Believe.