The Best Pasta Dish in Every State
Warning: Your mouth may water after reading the reviews of these dishes.
These days, you don't have to take a plane to Italy to find first-class pasta. Next time you're craving a carb-heavy meal, skip the Olive Garden (sorry, OG!) and head to one of these authentic Italian eateries right in your own state. From the classics like homemade ravioli to unique squid ink pasta, the pasta-bilities are endless when it comes to America's favorite carb. With the help of Yelp, we've narrowed down a list of the restaurants that serve the most popular pasta dish in every state.
Methodology: This is a list of the most popular pasta dishes in every state, according to Yelp. We first identified businesses in the restaurant and food categories with a large concentration of reviews with mentions of  "pasta." Once the restaurant with the highest number of ratings was selected, we determined the most popular pasta dish by total volume of reviews and star ratings. Plus, if you're looking for a one-in-a-lifetime experience, don't miss The Best Expensive Restaurant in Every State.
Read on to see if your favorite dish made the list!
ALABAMA: Trattoria Zaza in Birmingham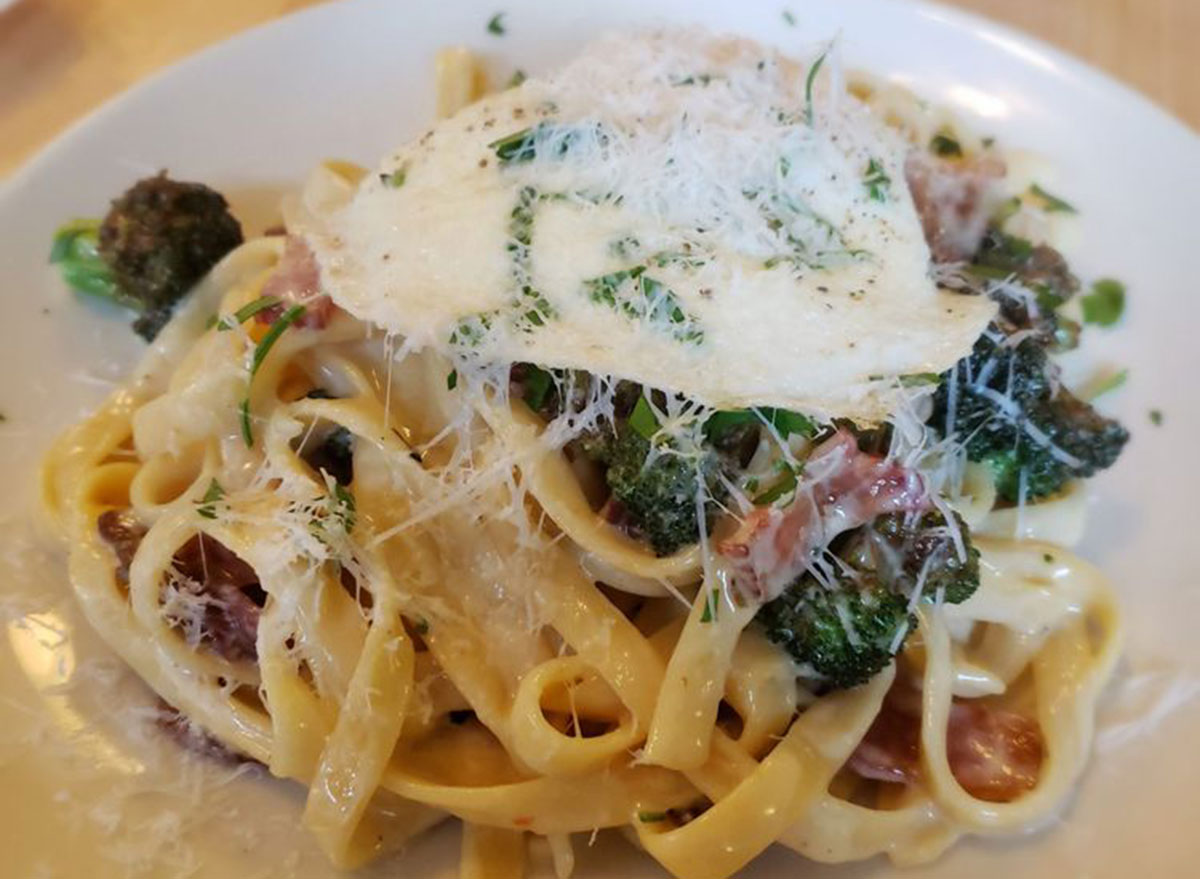 Who says you can't have pasta for breakfast? Open since 2009, this Birmingham Italian favorite serves up a unique breakfast pasta dish—creamy noodles with bacon and broccoli topped with a fried egg. "Some of the best pasta I've ever eaten and I am not a big pasta fan! Great texture, delicious flavor. It was so good I was craving it days later and ordered it again," writes one satisfied patron.
ALASKA: Sorrento's Restaurant in Anchorage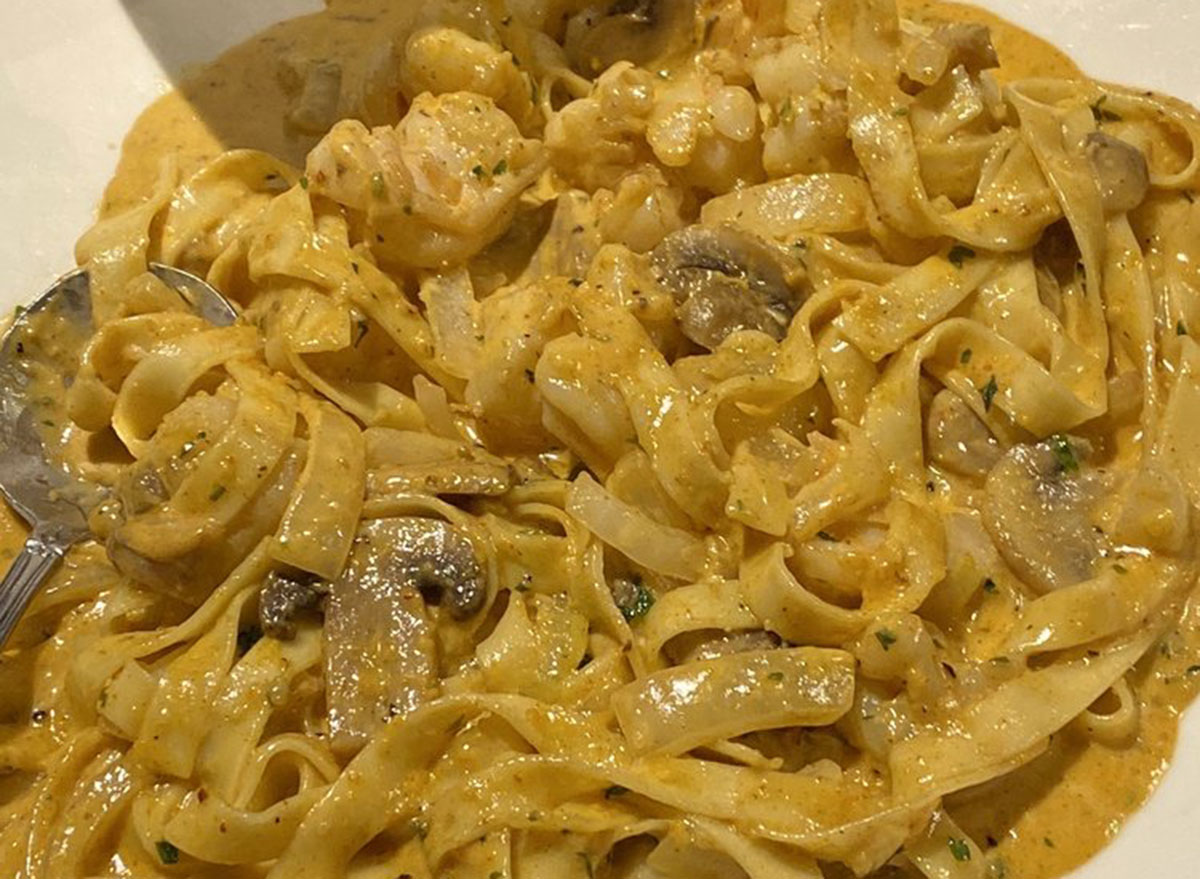 For authentic Italian fare, make sure to stop at Sorrento's. This fan-favorite has been serving Anchorage locals and visitors for over 40 years. Known as the "go-to" for delicious pasta dishes, you'll want to try the fettuccine arrabiata with scampi. You can thank us later!
ARIZONA: The Sicilian Butcher in Phoenix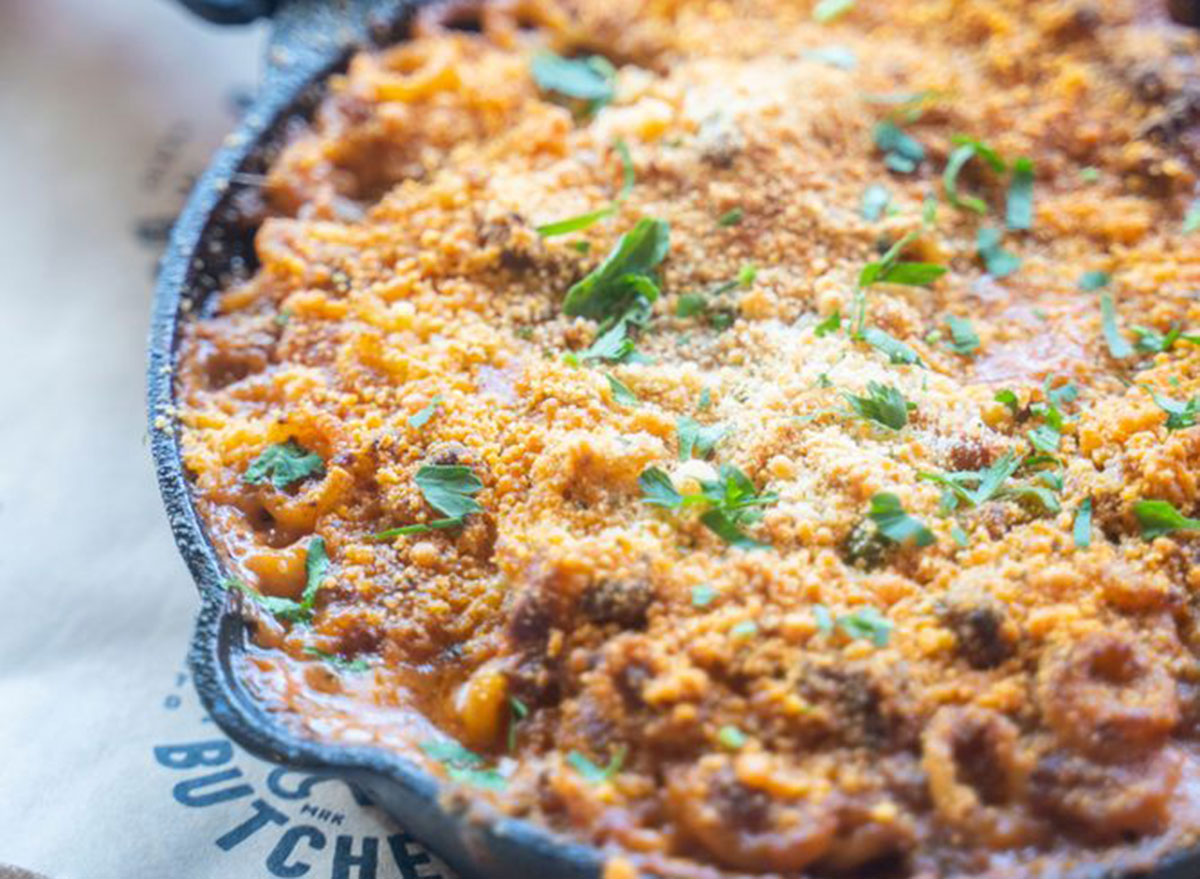 Homemade pasta and fresh meatballs? Count us in. The Sicilian Butcher offers elevated takes on a variety of Sicilian staples. Indulge in the pasta al forno 'Siciliana' with mini meatballs for the ultimate Italian experience.
ARKANSAS: Bruno's Little Italy in Little Rock
Originally established in 1949, this family-owned Italian favorite still has customers dreaming about their savory dishes. "My friend got the seafood fettuccine, which was amazing, I must admit. I had entree envy," admits one honest Yelp reviewer.
CALIFORNIA: Pasta Sisters in Los Angeles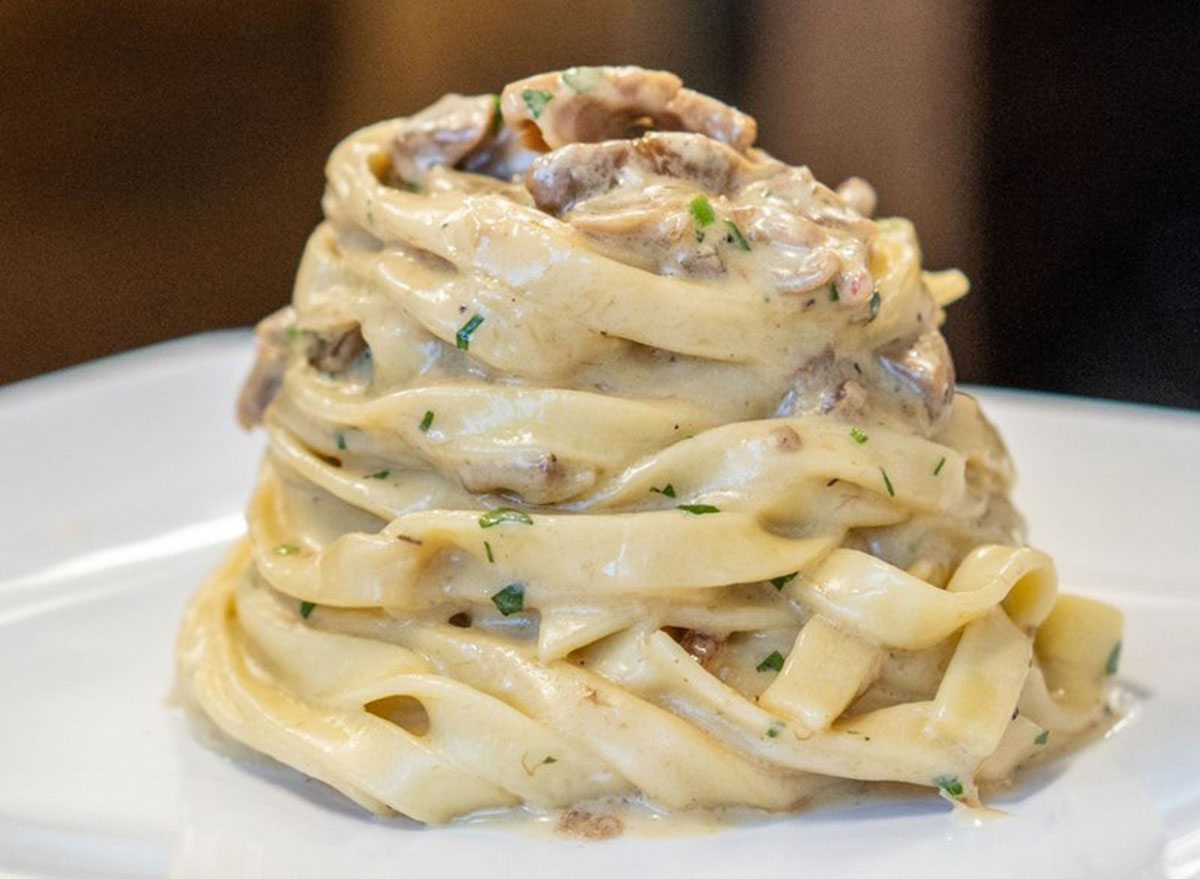 Since opening in 2015, Pasta Sisters has already made a name for itself in the City of Angels. Serving up homemade pasta, gnocchi, and Italian food, you'll have a hard time picking just one item on the menu. As for the star of the show? "The porcini mushroom pappardelle is spectacular. The sauce has a very umami taste but isn't too overwhelming. SO GOOD!!!" writes one enthusiastic reviewer.
COLORADO: Angelo's Taverna in Denver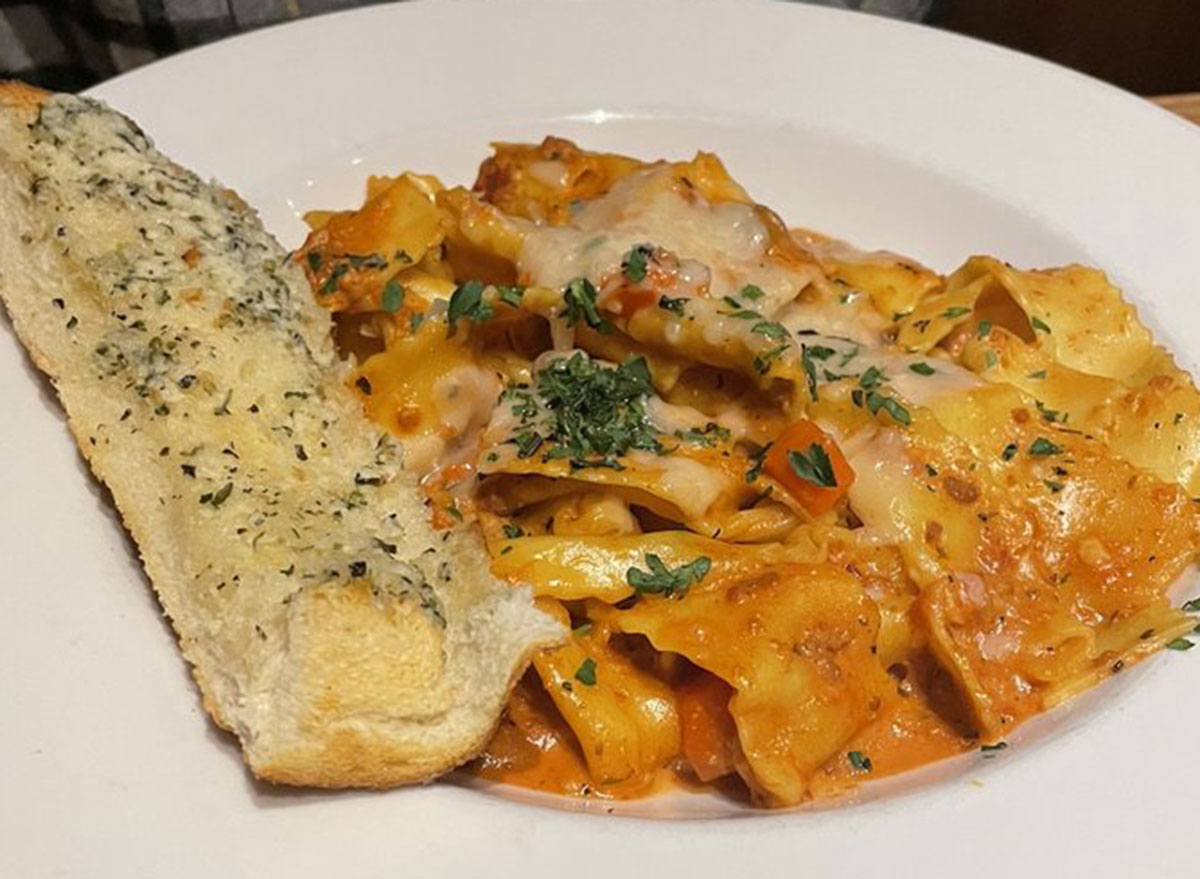 Pasta lover? Seafood lover? If so, Angelo's Taverna might just be your favorite Italian meal yet. Sample fresh seafood dishes like white wine and garlic mussels while noshing on decadent specialty pastas. Customers can't get enough of handmade pasta dishes like the famous pappardelle bolognese, a tried-and-true family recipe that has been wowing customers for over over 40 years.
CONNECTICUT: Salute in Hartford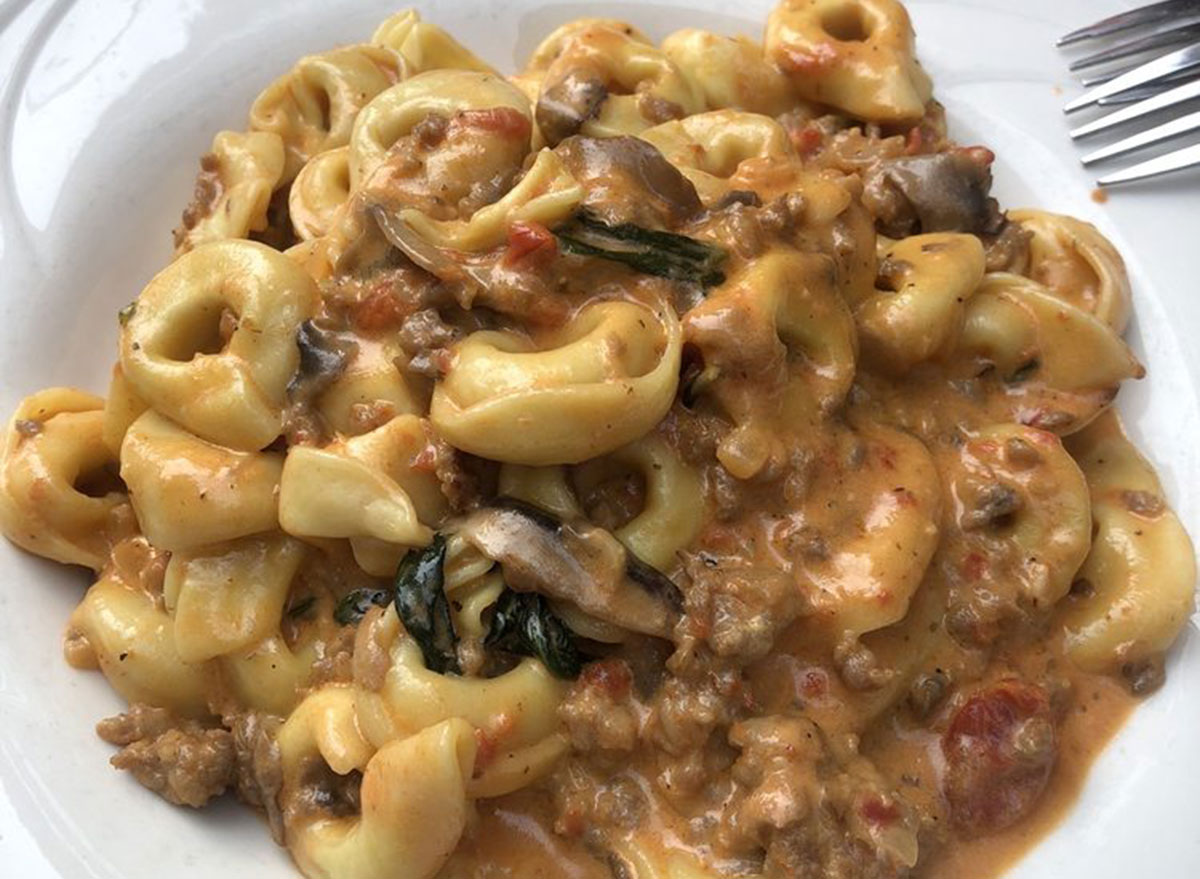 Located in the heart of Hartford, this Italian hotspot is one of the most buzzed-about eateries in Connecticut. Customers rave about the rose pasta dish, prepared with sweet sausage and mushrooms and tossed in a light tomato cream sauce.
"Best pasta I've had in 3 years—might have to come back to Hartford just to have this," writes a rose pasta fan.
DELAWARE: Scalessa's in Wilmington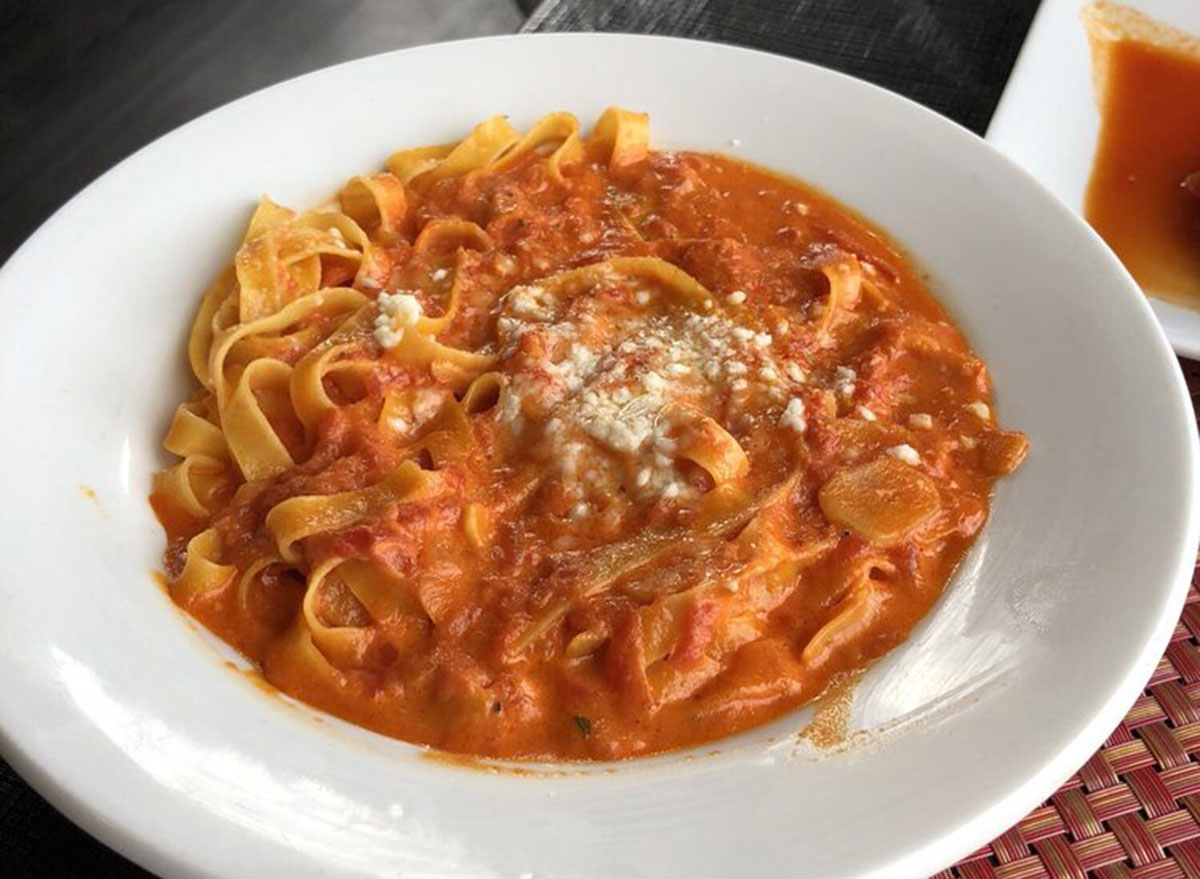 Don't be fooled by the casual environment at Scalessa's—the authentic Italian dishes are top-notch. Whether you're looking for a family-friendly lunch spot or a low-key date night destination, this old-school Italian kitchen has something for everyone. Try the creamy penne alla vodka for your pasta entree, and top off the night with their decadent butter cake for dessert.
FLORIDA: Pane & Vino in Miami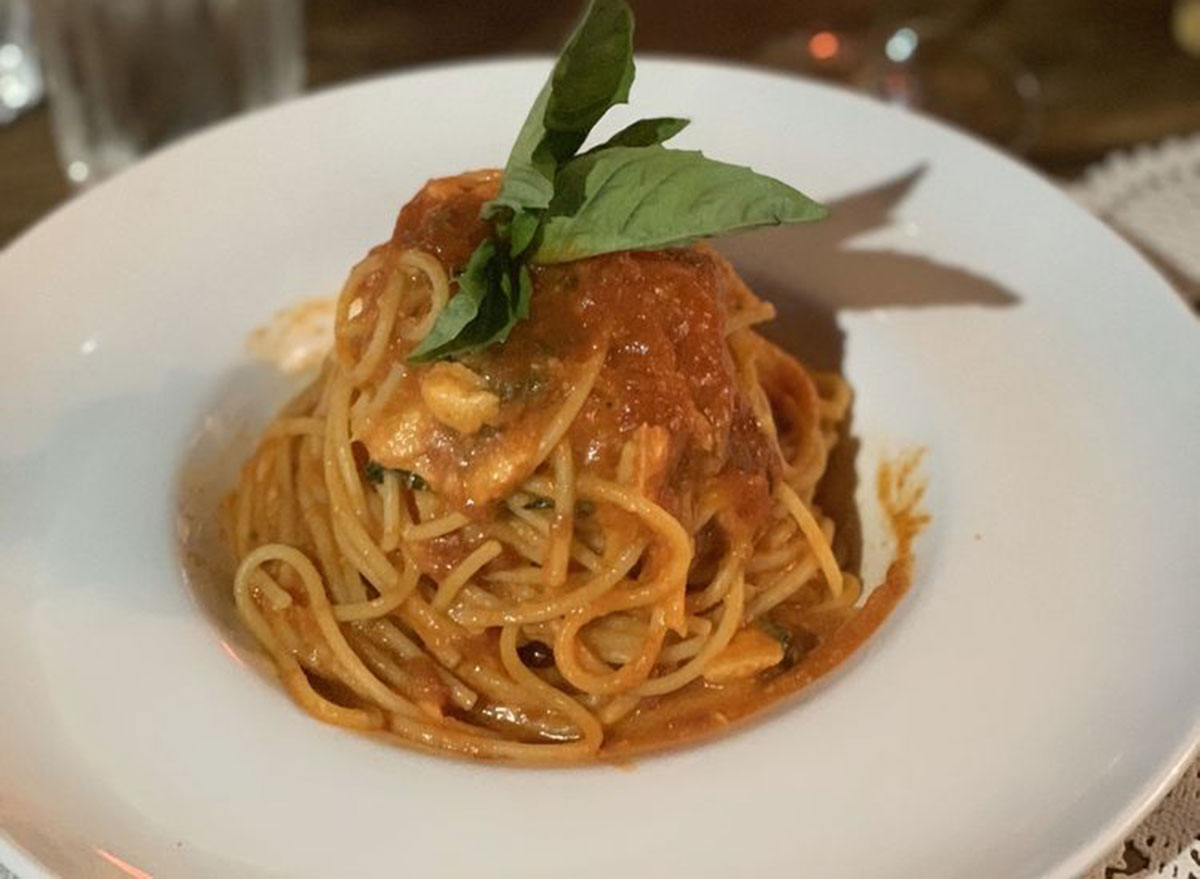 At Pane & Vino, what you see is what you get—literally. With pasta made fresh in the window, there's no questioning the quality of your dishes. Try their top dish of Spaghetti alla Ruota, prepared in a giant cheese wheel and served piping hot.
"We celebrated our anniversary and I decided to try spaghetti alla ruota, which is the specialty of the house. Let me just say, I'm still dreaming of that dish to date," writes one satisfied patron.
GEORGIA: Pasta da Pulcinella in Atlanta
If you're looking for an elevated Italian experience, look no further than Pasta da Pulcinella located in the heart of Midtown. Try the chef's signature dish—Tortelli di Mele. This delectable entree features ravioli filled with Granny Smith apples, sausage, and Parmigiano topped with brown butter and sage. Is your mouth watering yet?
HAWAII: Sale Pepe in Lahaina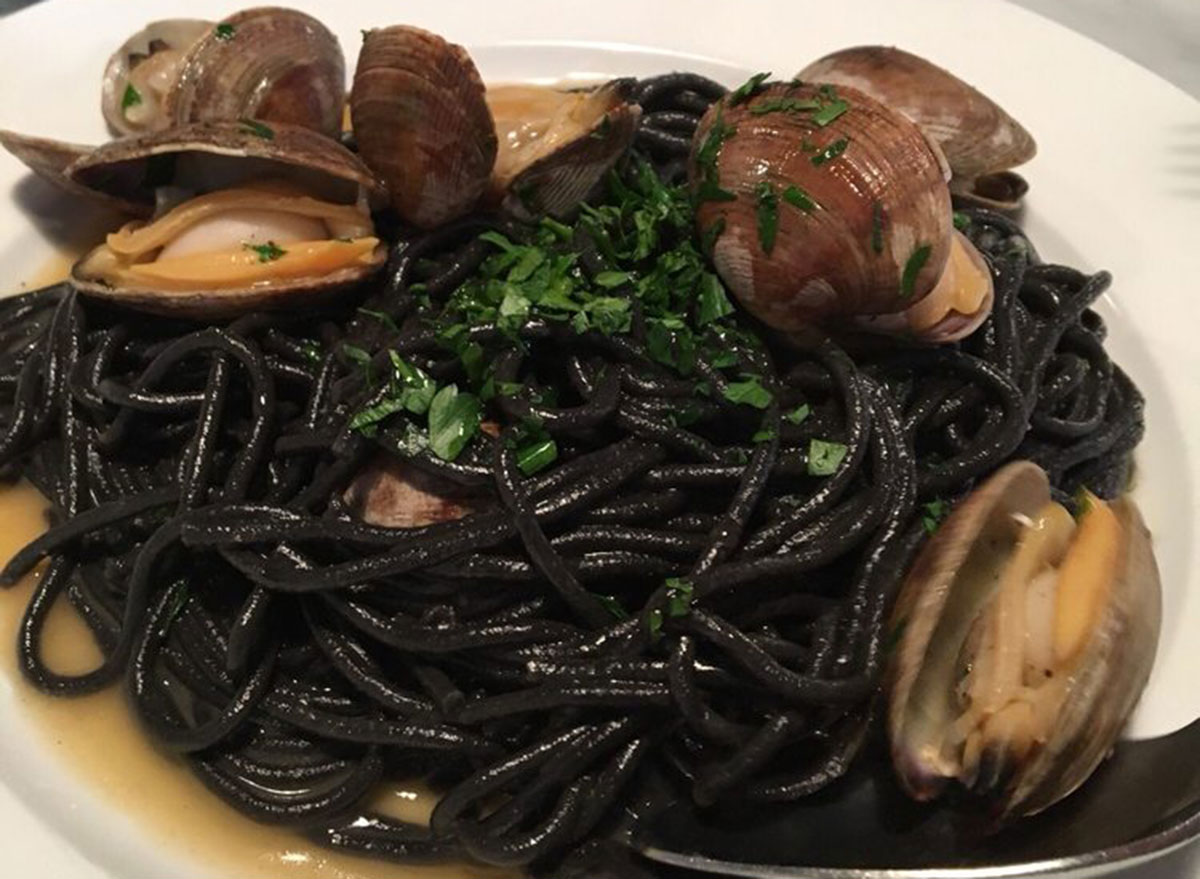 Want to make your trip to Maui even more envy-worthy? Then you must pay a visit to Sale Pepe in Lahaina. Loved by locals and visitors alike, this authentic Italian eatery offers elevated takes on your favorite pastas and pizzas. Make sure to try the fan-favorite, squid ink pasta with clams for the ultimate coastal experience.
IDAHO: Luciano's in Boise
Next time you're in the Boise area, check out this Italian food hidden gem. Luciano's made-from-scratch recipes have customers coming back for more again and again. Try the popular pasta Athena with sauteed chicken, cherry tomatoes, and feta, tossed in a creamy lemon sauce. Drool.
Looking for more helpful tips? Your ultimate restaurant and supermarket survival guide is here!
ILLINOIS: The Pasta Bowl in Chicago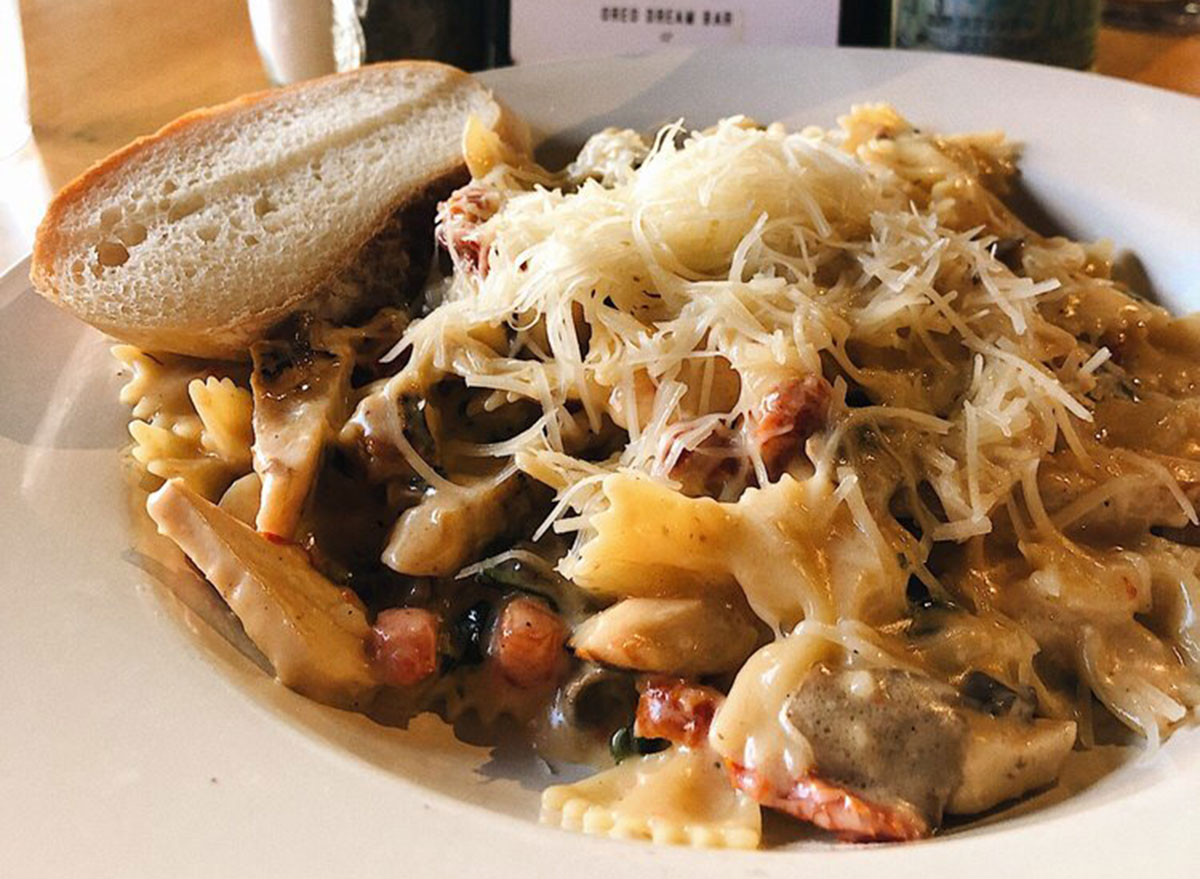 With over 18 pasta dishes to choose from at The Pasta Bowl, picking a favorite one sounds like an impossible task. Still, one rises to the top—the house signature Farfalle Pollo. With grilled chicken, sun-dried tomatoes, mushrooms, and fresh cream sauce, even the pickiest eaters can't go wrong.
"Went for a job interview…didn't get the job but did get the best pasta ever…signature dish farfalle pollo," admits one Yelp reviewer.
INDIANA: Iozzo's Garden of Italy in Indianapolis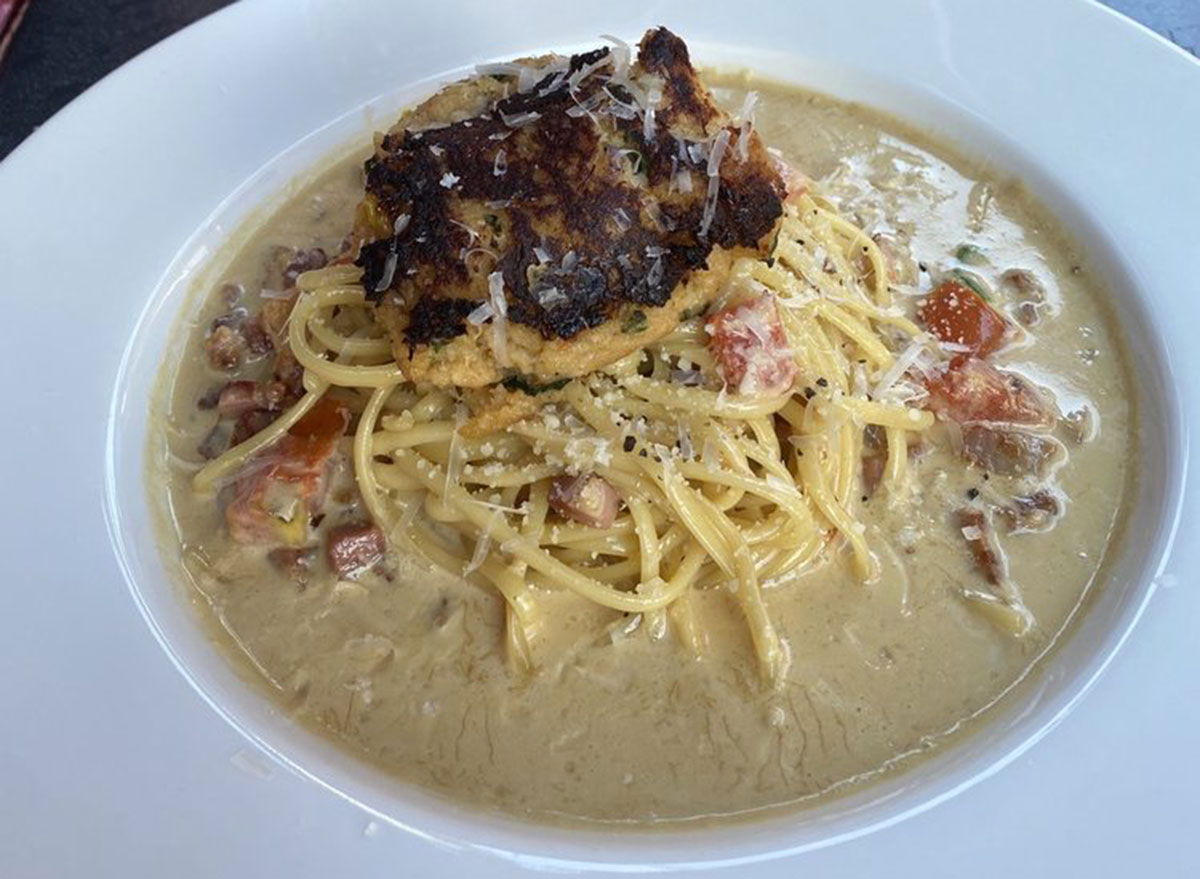 Pizza, pasta, piccatas, oh my! Originally founded in 1930, Iozzo's Garden of Italy has made a name for itself by consistently delighting Indianapolis locals with authentic Italian cuisine. If you're needing some help selecting a dish, reviewers can't stop raving about the Pasta Carbonara. This take on the traditional dish is made with tagliatelle, house pancetta, a farm egg, and pecorino cheese.
"I ordered the pasta carbonara, and OMG!!!!! It was THE best carbonara I've ever had," writes one enthusiastic patron.
IOWA: Tumea and Sons Restaurant in Des Moines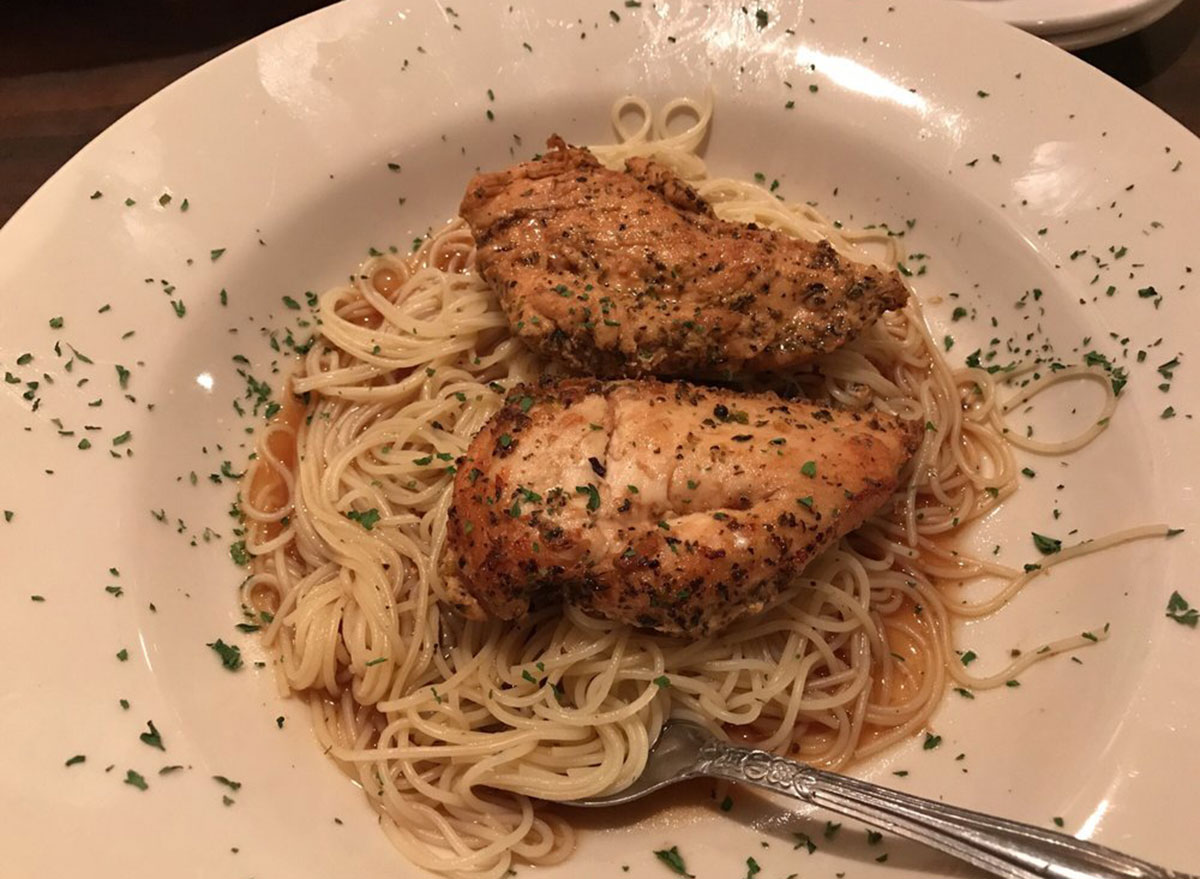 This no-frills Italian joint knows how to whip up your classic Tuscan favorites. If you're ready for some spice, the pasta diablo entrée has customers embracing the heat. Served in a spicy tomato cream sauce, you can enjoy this dish as-is or add grilled chicken or shrimp for extra protein.
KANSAS: Napoli Italian Eatery in Wichita
Step into Napoli Italian Eatery and you'll be saying "we're not in Kansas anymore." With authentic Italian ingredients and Napoli-inspired rustic fare, your taste buds will be transported to the coast of Naples. The creamy chicken marsala stands out as the star of the show, and don't forget to pick up a cannoli or tiramisu for dessert.
KENTUCKY: Silvio's in Louisville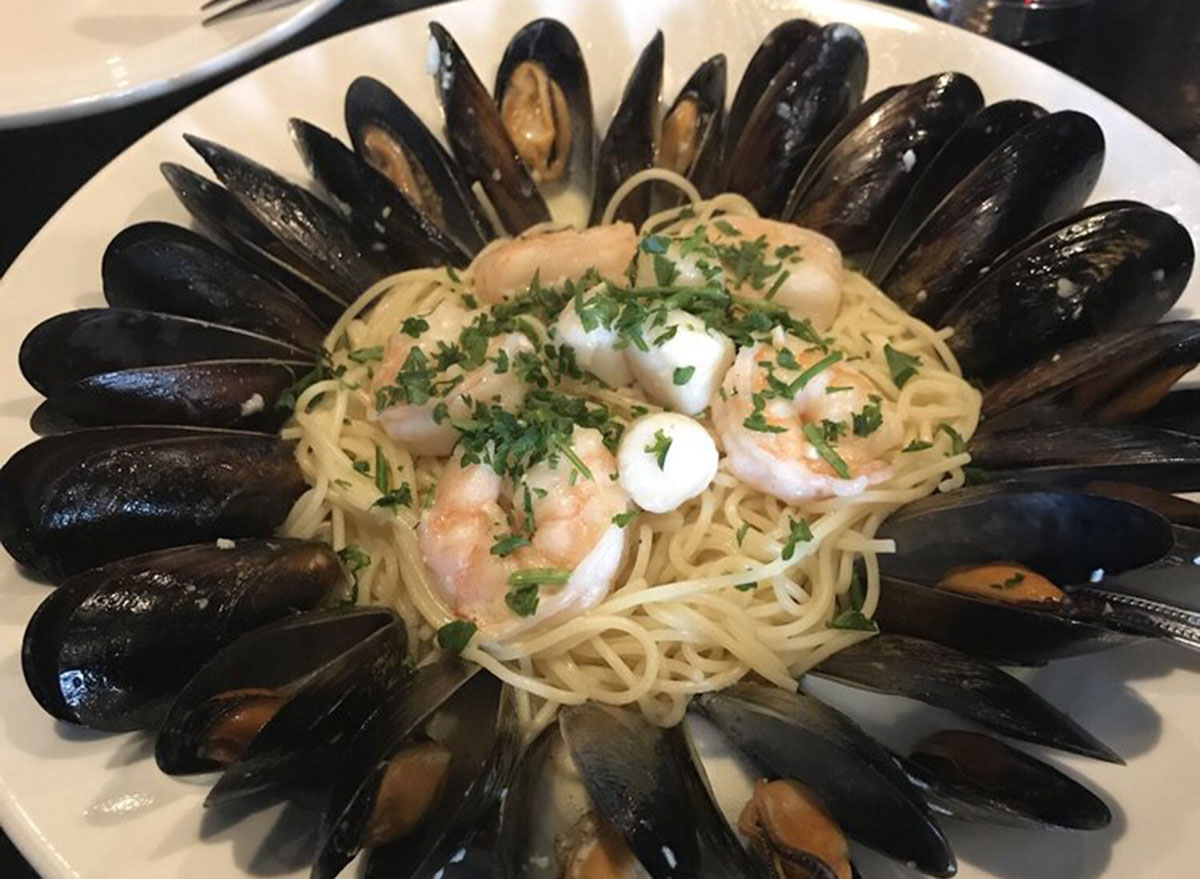 If you're in the Louisville area and have a hankering for handmade pasta, Silvio's is the place for you. Customers can't stop talking about the artfully plated seafood pasta, with mussels, shrimp, and scallops.
"I wish I had photos of our food, but it was eaten too quickly…from the seafood pasta to baked ziti to the sea bass special, you can't go wrong," writes one reviewer.
LOUISIANA: Arabella Casa Di Pasta in New Orleans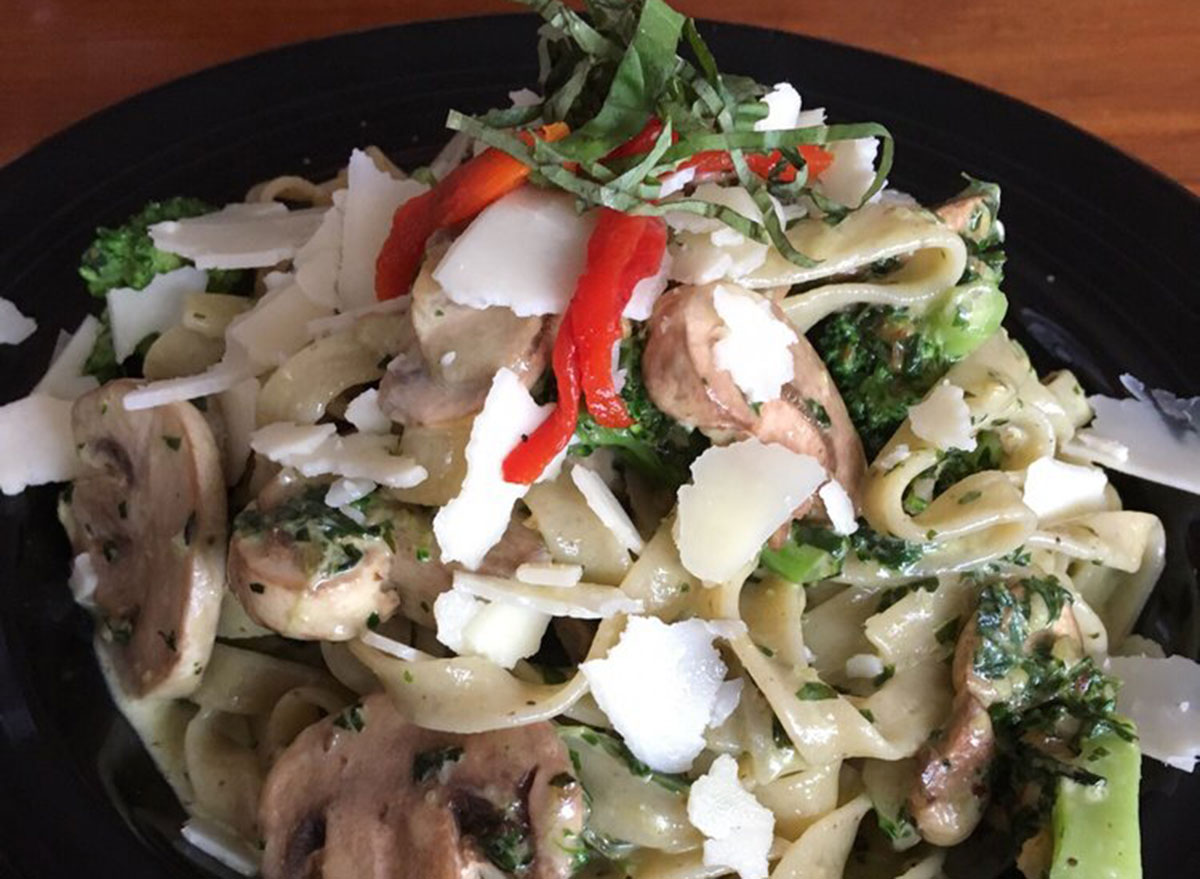 Known for their fresh ingredients and build-your-own pasta bowls, Arabella Casa Di Pasta has become a hit for New Orleans locals and visitors. While it's tough to nail down a favorite due to the customized nature of the menu, customers rave about the black pepper fettuccine base.
"Absolutely delicious. I had the black pepper fettuccine with the parmesan cheese sauce and it was probably the best pasta I've eaten," writes one satisfied patron.
MAINE: Paciarino in Portland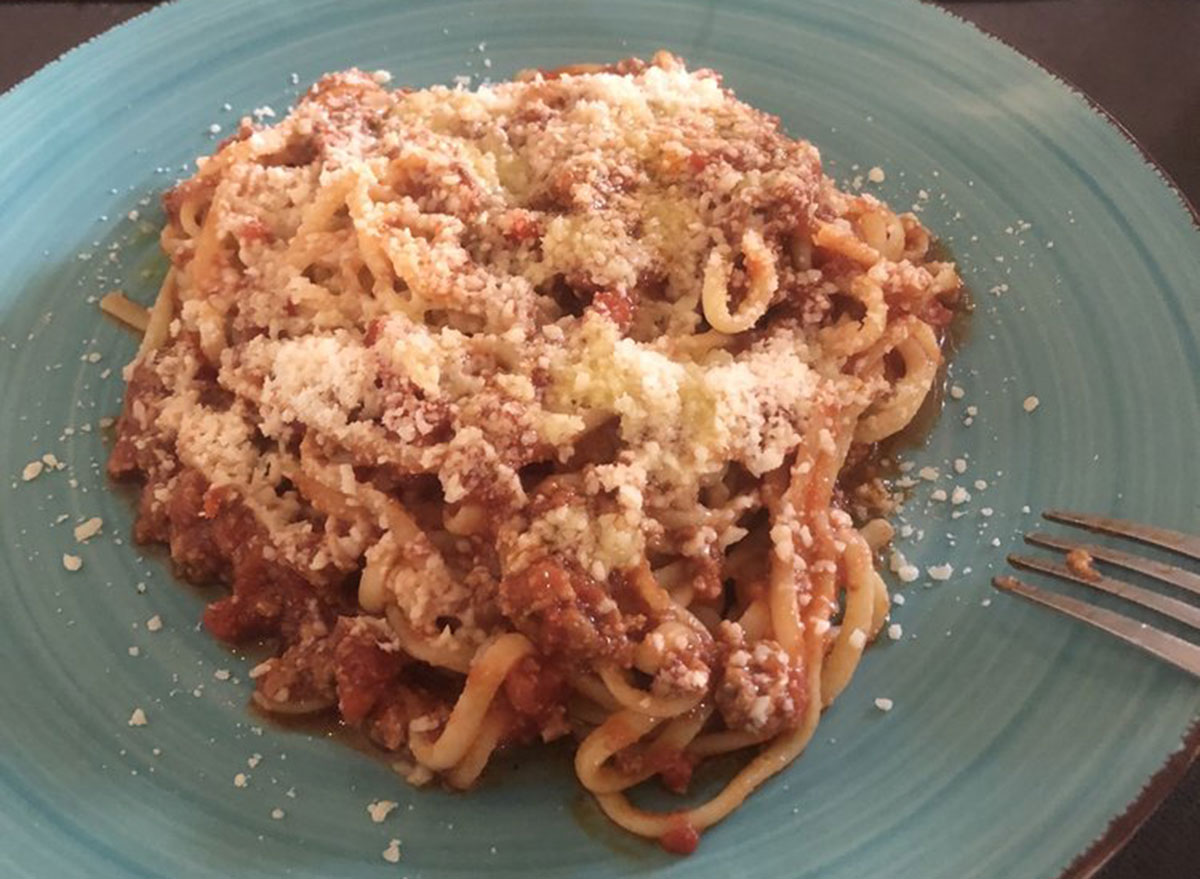 With pasta and sauce made from scratch daily, this popular Italian eatery has made headlines in the city of Portland. Try the signature Tagliolini alla Bolognese for an unforgettable pasta experience.
"I am not exaggerating when I say that I ate every last bite of my pasta bolognese and had to sit on my hands till my plate was cleared so I didn't pick up the plate to lick it clean. It was that good," writes one satisfied customer.
Note: This restaurant is temporarily closed.
MARYLAND: Grano Pasta Bar in Baltimore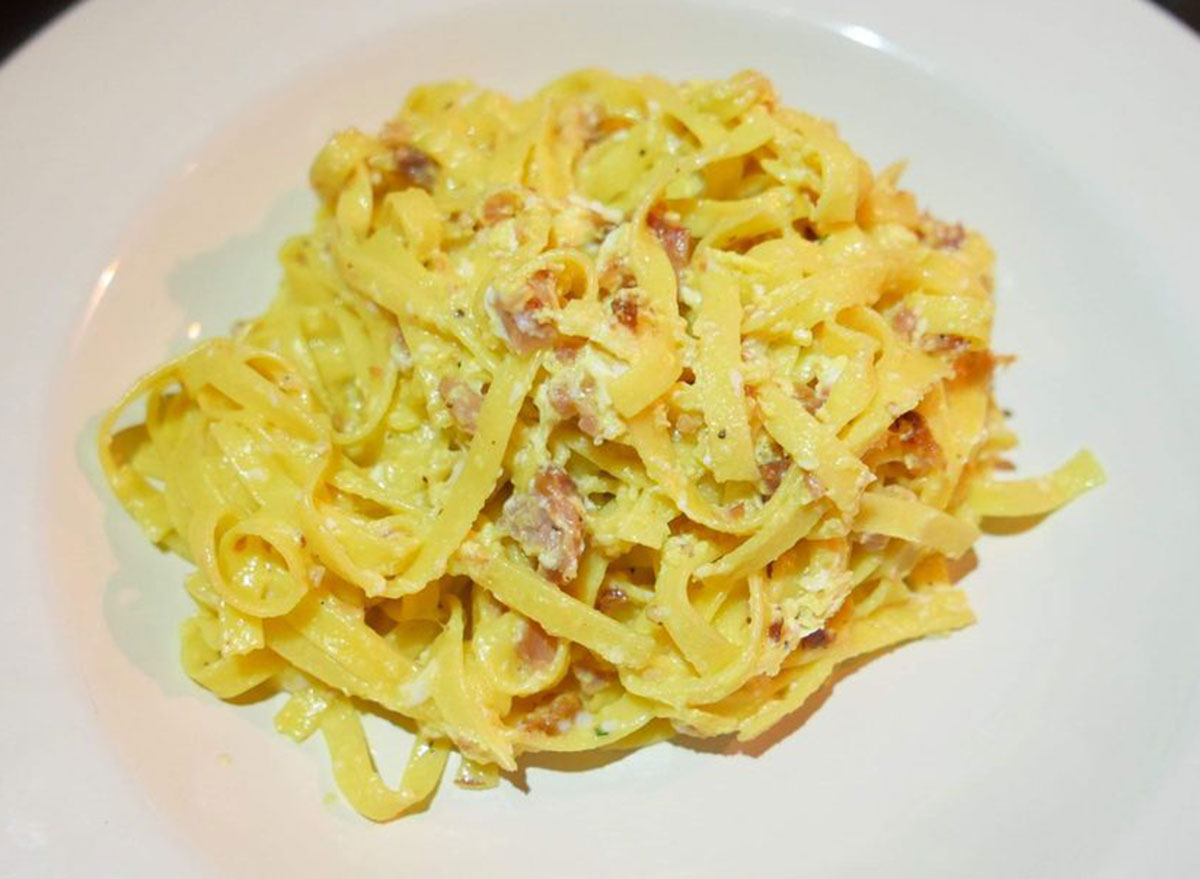 If you're looking for mouthwatering pasta dishes at an affordable price point, put Grano Pasta Bar on your must-visit list. With a customizable build-a-pasta menu, every dish can be your favorite. Reviewers recommend the carbonara sauce, but as for the pasta itself, it's up to you!
MASSACHUSETTS: Carmelina's in Boston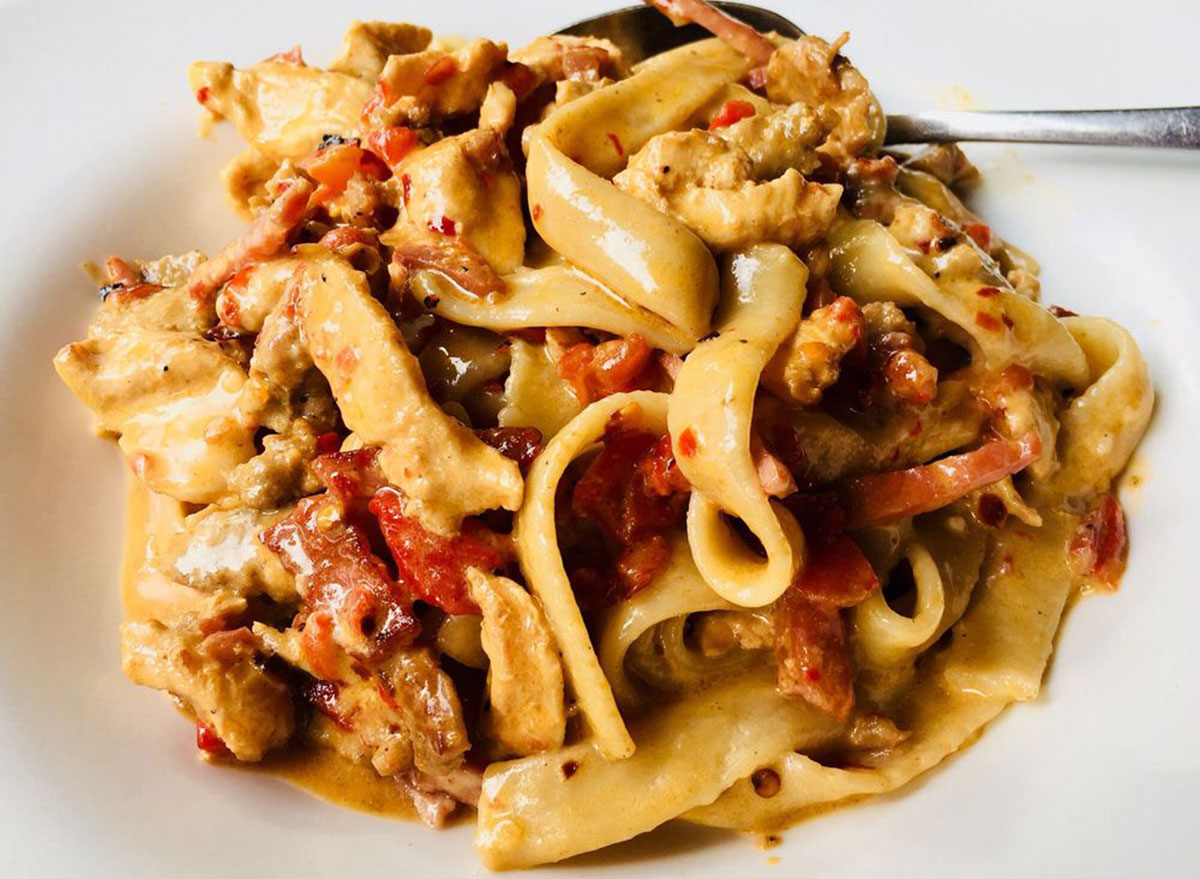 Located in the heart of Boston's historic North End, this hotspot serves up some of the most authentic Italian food Bean Town has to offer. When it comes to the most popular dish, the Crazy Alfredo is the clear winner. With chicken, sausage, and roasted red peppers tossed in a spicy Alfredo sauce, it's easy to see how this dish rose to the top.
Noting the crazy alfredo, one reviewer writes, "beyond delicious and easily some of the best pasta and Italian cooking I've ever had."
MICHIGAN: Ottava Via in Detroit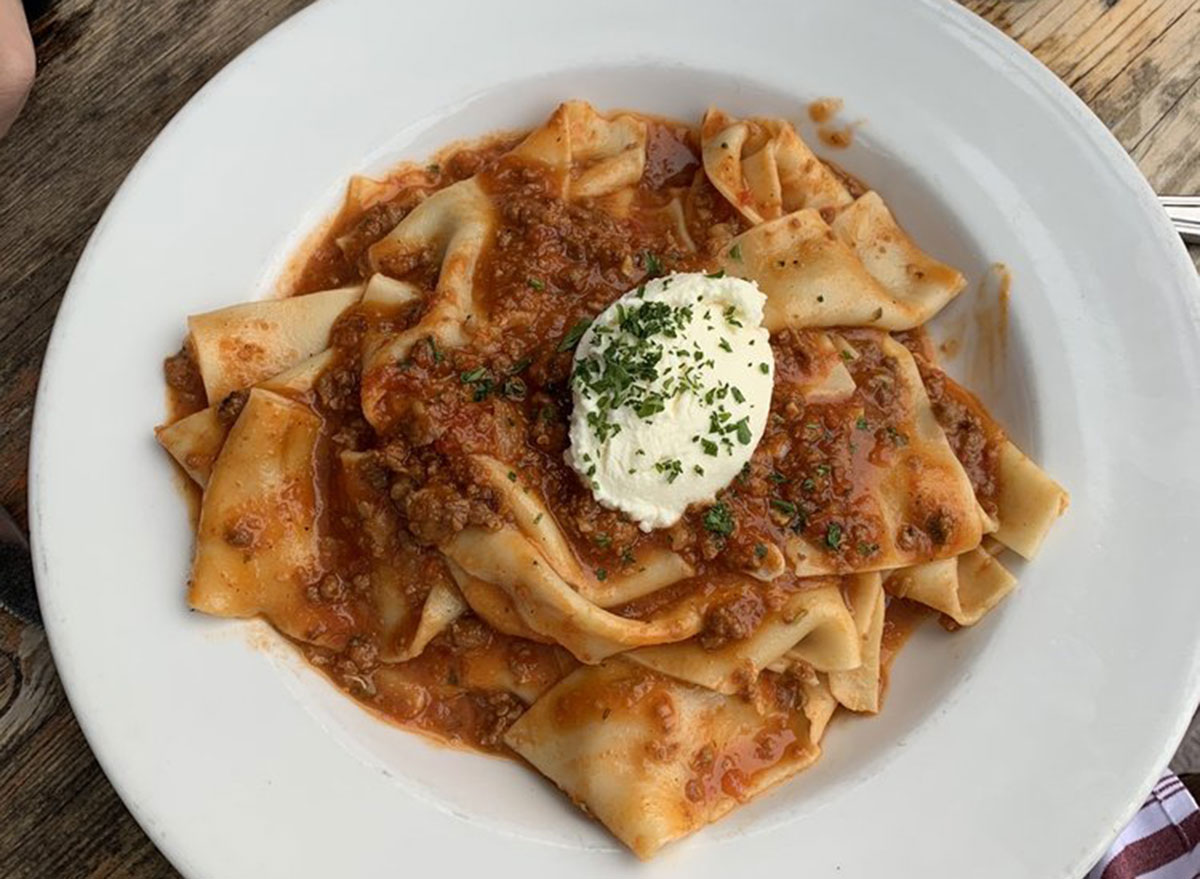 As indulgent as it sounds, the truffle butter pasta has Ottava Via patrons hungry for more. Our mouths are watering just thinking about the housemade pasta tossed with a creamy truffle butter sauce and mushroom blend.6254a4d1642c605c54bf1cab17d50f1e
MINNESOTA: Broders' Pasta Bar in Minneapolis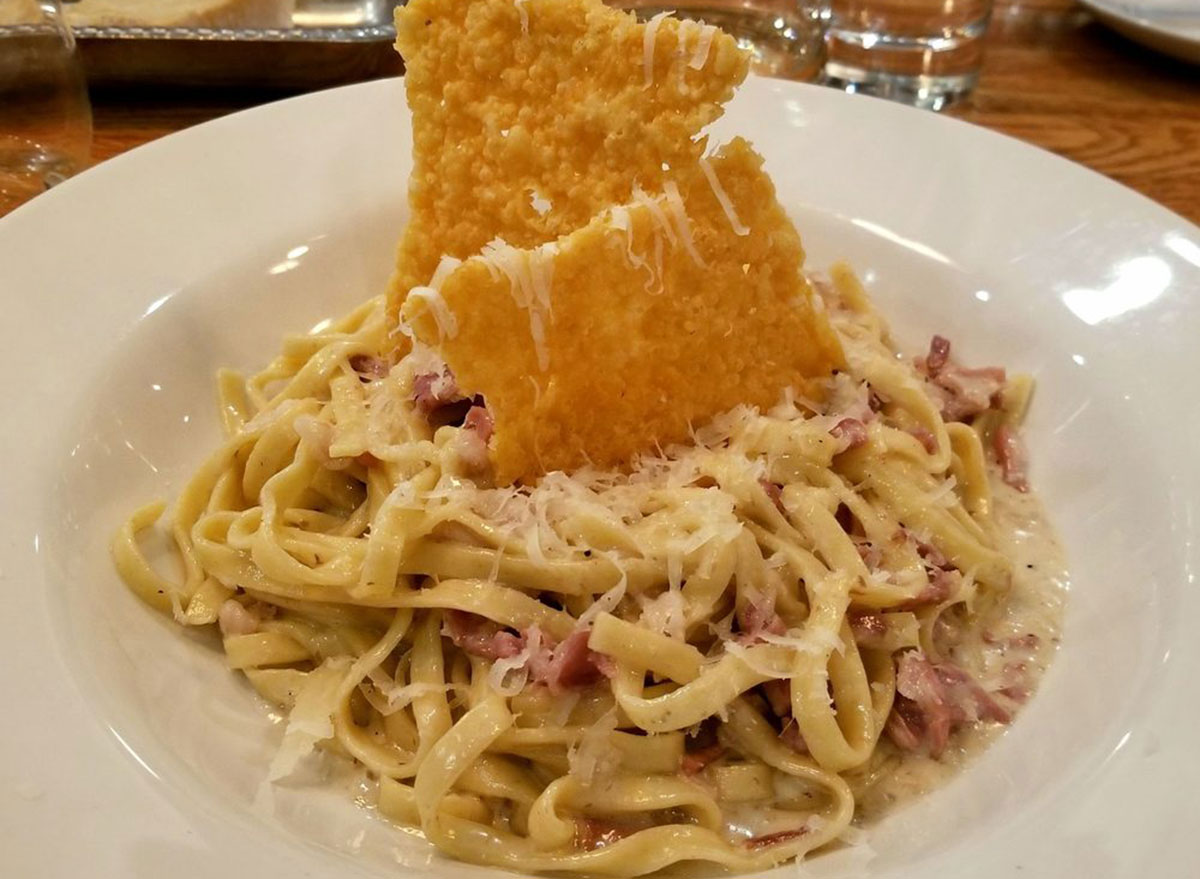 If you're lucky enough to snag a spot at the bar, you're treated to a front-row seat of your meal preparation at Broder's Pasta Bar. Choose from a wide variety of pasta dishes or try the fan-favorite. A mouthful in more ways than one, the Tagliarini di Locanda di Lupo features an egg yolk pasta tossed in rich truffle cream and topped with fresh prosciutto di parma.
"It's seriously DIVINE! You can't find pasta like this anywhere else," writes one reviewer.
MISSISSIPPI: The Sicilian II in Biloxi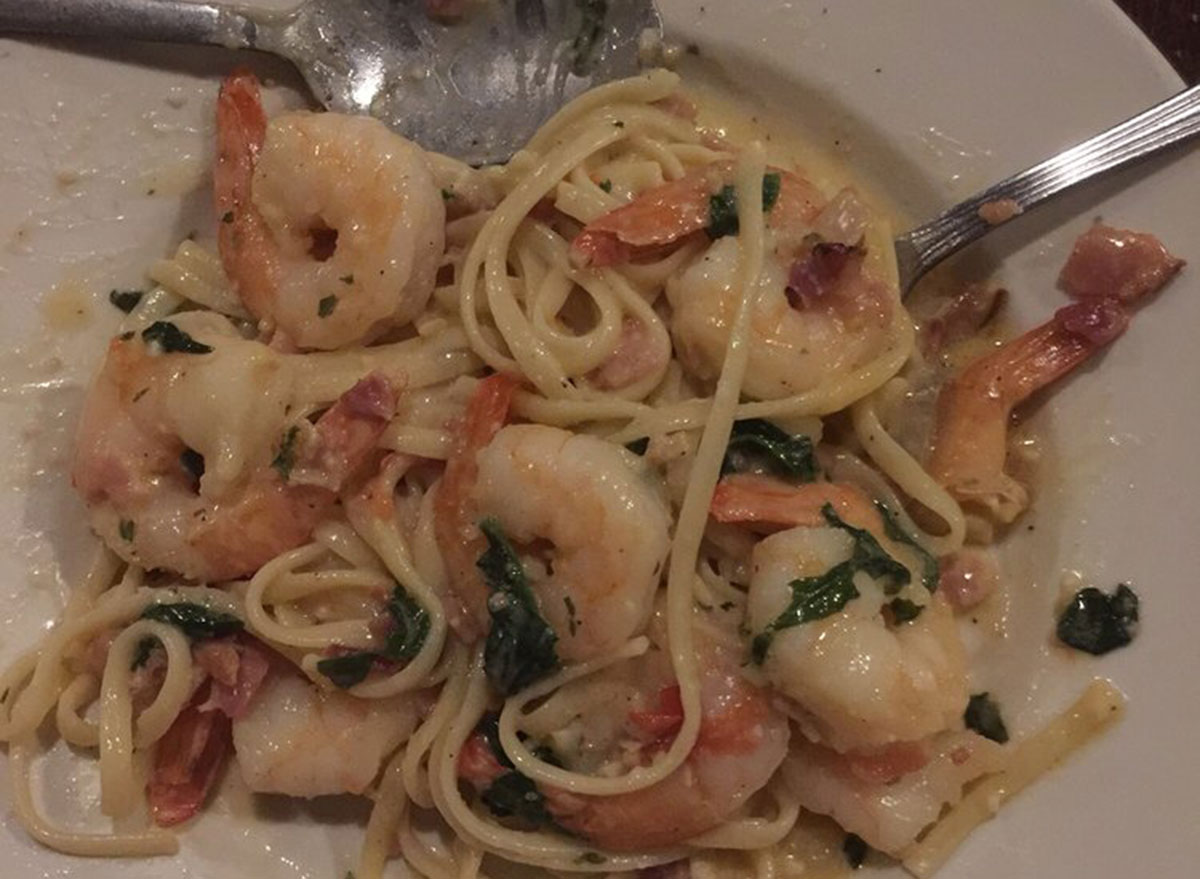 Get a taste of southern Italy in the south at The Sicilian II. Order the crowd favorite and signature dish, Pasta Alfonso, and be treated to an entree filled with fresh spinach, onions, tomatoes, and smoky bacon. Yum!
MISSOURI: Cupini's in Kansas City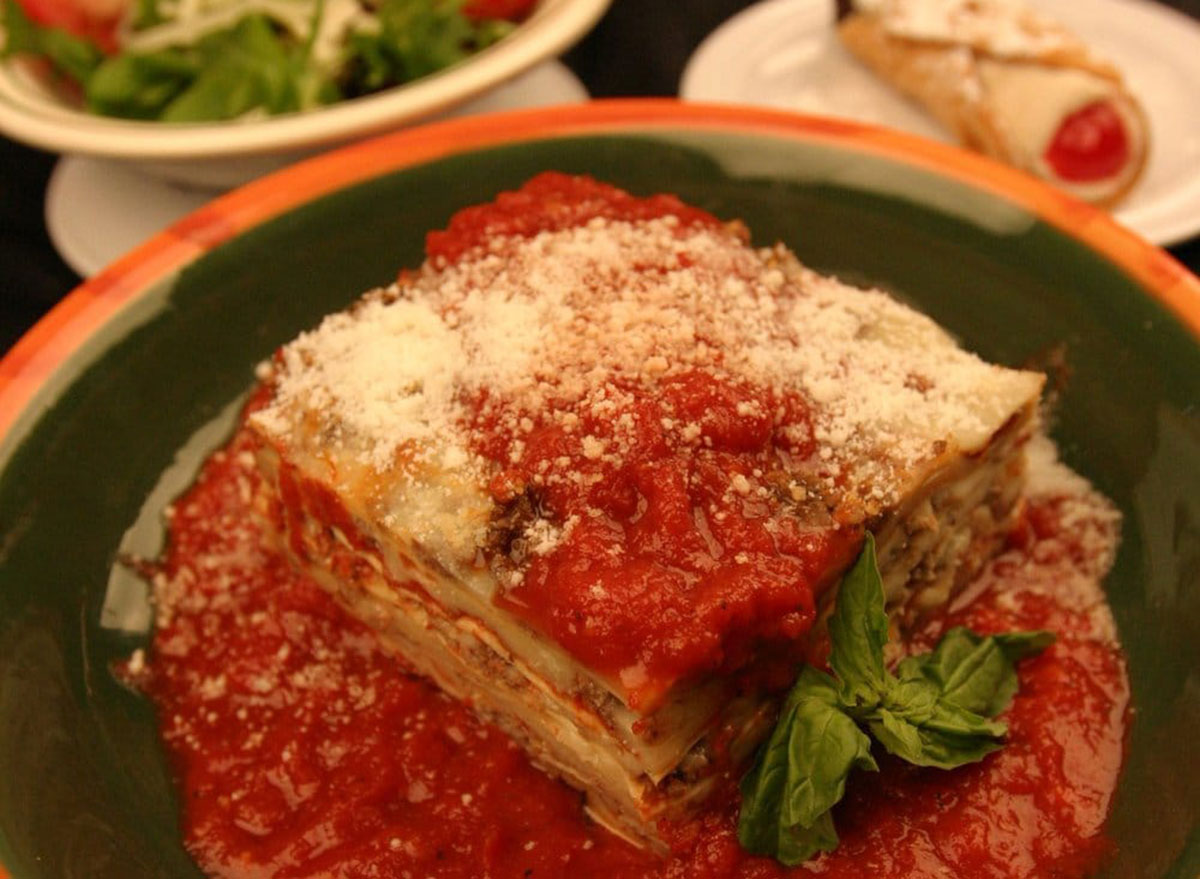 When it comes to the classics, Cupini's knows the name of the game. For a tried-and-true favorite, order the restaurant's signature lasagna that patrons can't seem to get enough of.
"I would like to try other dishes on the menu, but I just can't bring myself to stray from the delicious lasagna," writes one loyal customer.
MONTANA: Ciao Mambo in Billings
"I would drive hours just to come here. Great atmosphere, nice staff, and the food is absolutely amazing," writes one raving customer.
For all you indecisive pasta lovers, we'll make it easy for you—the Pasta Ravenna seems to win as the most popular Ciao Mambo entree. Tossed in a roasted garlic cream sauce and filled with grilled chicken, sun-dried tomatoes, artichoke hearts, and mushrooms, it's easy to see why patrons keep coming back for another bite.
NEBRASKA: Avoli Osteria in Omaha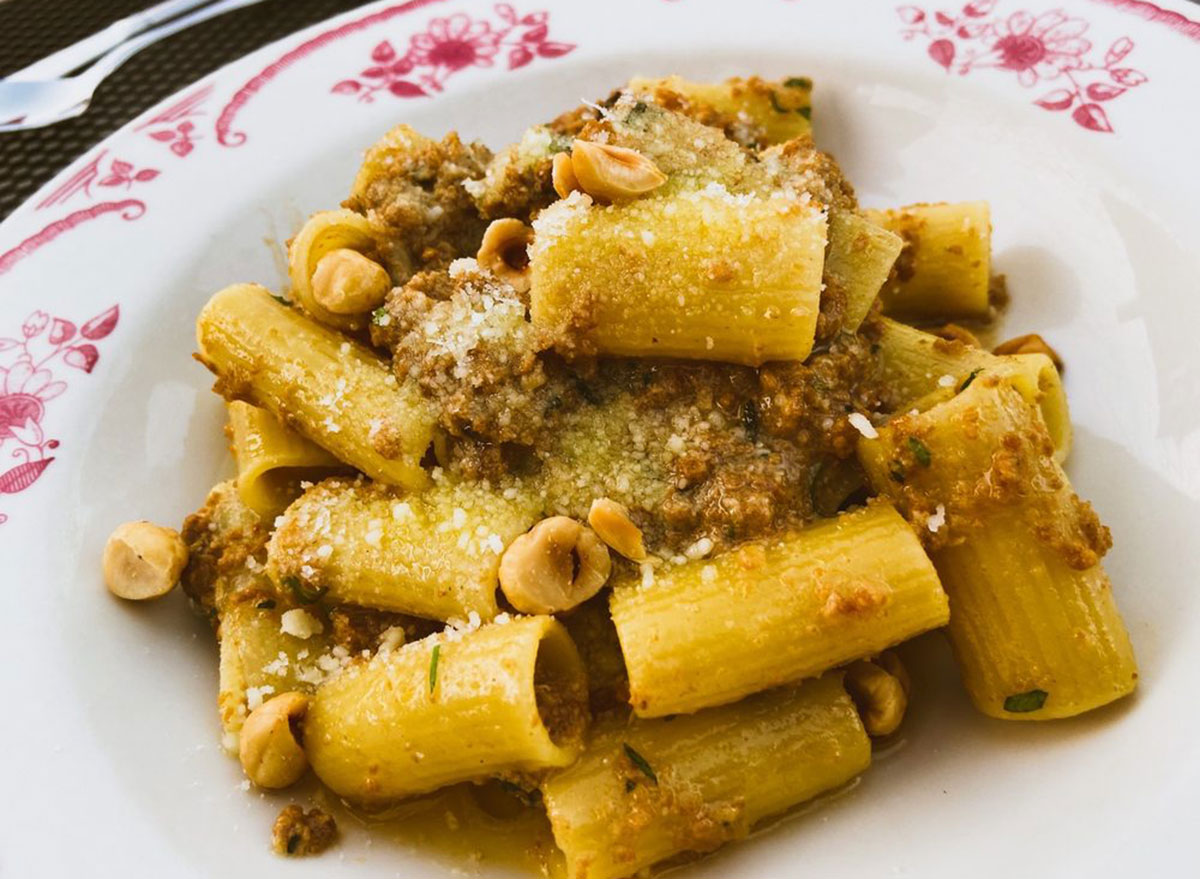 If you're looking for a classic Italian plate to satisfy your pasta craving, look no further than the "to die for" Bolognese Bianco at Avoli Osteria. A meat lover's dream dish, this entree features a combination of pork and veal, topped with crushed hazelnut and freshly grated pecorino romano. Delizioso!
NEVADA: Pasta Shop Ristorante in Las Vegas
Next time you pay a visit to Sin City, make sure to indulge in the Baked Rigatoni at Pasta Shop Ristorante. Brought out in a dish fresh from the oven, this entree is as fresh as it gets.
"I got the baked rigatoni and I was absolutely blown away. My belly is full, and it was super tasty," writes one patron.
NEW HAMPSHIRE: Campo Enoteca in Manchester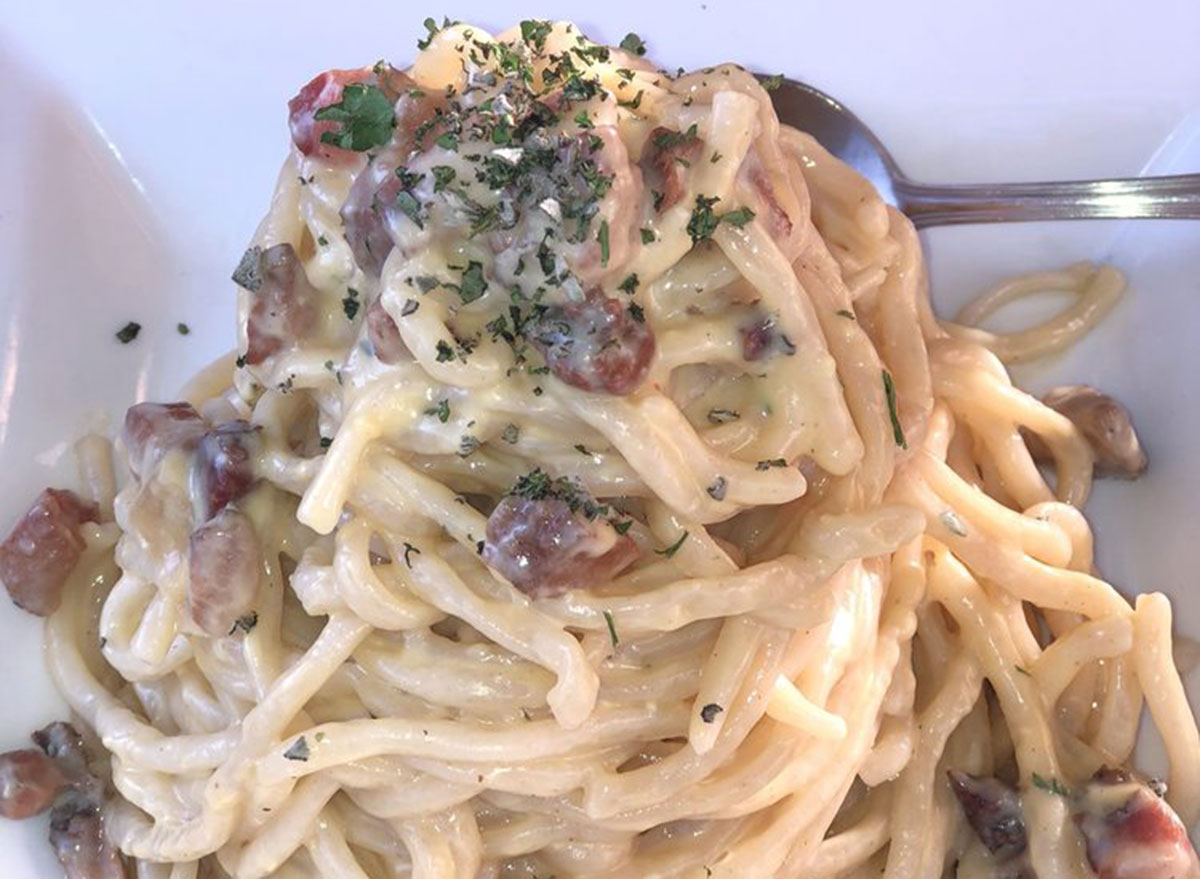 Campo Enoteca has been bringing a taste of southern Italy to Manchester since 2014. While you can't go wrong with any dish on the menu, the pasta carbonara stands out as the clear winner among reviewers, hailed for its authentic lighter, egg-rolled preparation一hold the heavy cream.
NEW JERSEY: Mercato Tomato Pie in Newark
Looking for the ultimate carb indulgence? Make a stop at the decades-old Mercato Tomato Pie for some pasta to go with your pizza. When it comes to selecting a favorite entree, the pasta-bilities are endless. Choose your own pasta, sauce, and toppings for your personal star dish. Need help deciding? Customers recommend the homemade, creamy pesto sauce.
NEW MEXICO: Piccolino in Santa Fe
With over 30 different pasta entrees, choosing one dish at Piccolino seems like an impossible challenge. To make it easier for you, we've pinpointed the linguini provencal as the crowd favorite. Served with juicy jumbo scallops, shrimp, and fresh tomatoes, you can't go wrong with this savory dish.
NEW YORK: Forma Pasta Factory in Brooklyn
If you needed another reason to visit the Big Apple, Forma Pasta Factory is it. With too many raving reviews to count, the handmade pappardelle bolognese dish wins the prize for the most-loved pasta entrée.
"Pappardelle Bolognese is some of the best pasta I've ever eaten and it's only $11 bucks," writes one fan.
NORTH CAROLINA: Little Mama's in Charlotte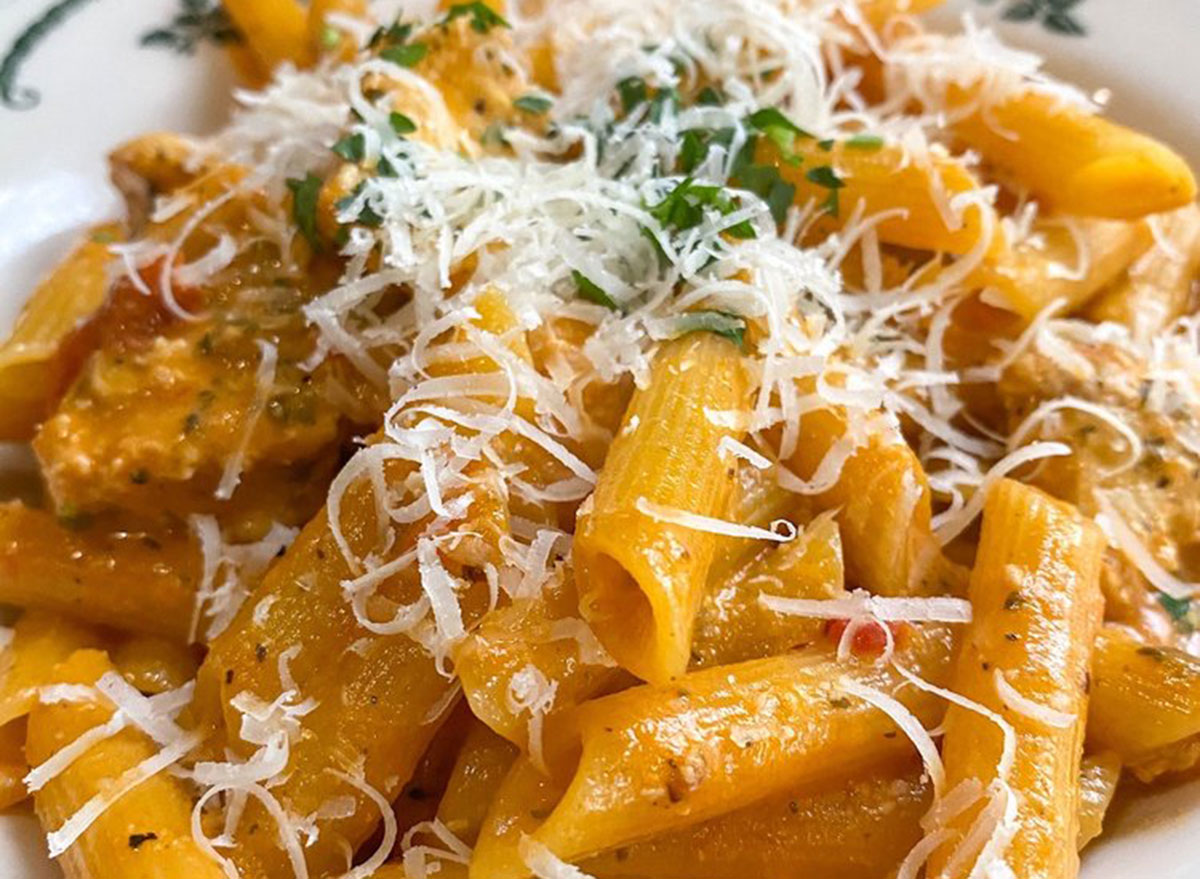 Little Mama's has been the go-to Italian joint in Charlotte since 1992. The most popular dish? Penne alla Vodka with homemade noodles and sautéed pancetta tossed in a spicy tomato cream sauce.
"That is the dish that keeps on bringing us back," writes one reviewer of the signature entree. If you still have room for a sweet treat post-pasta, make sure to pick up some fresh cannoli!
NORTH DAKOTA: Mezzaluna in Fargo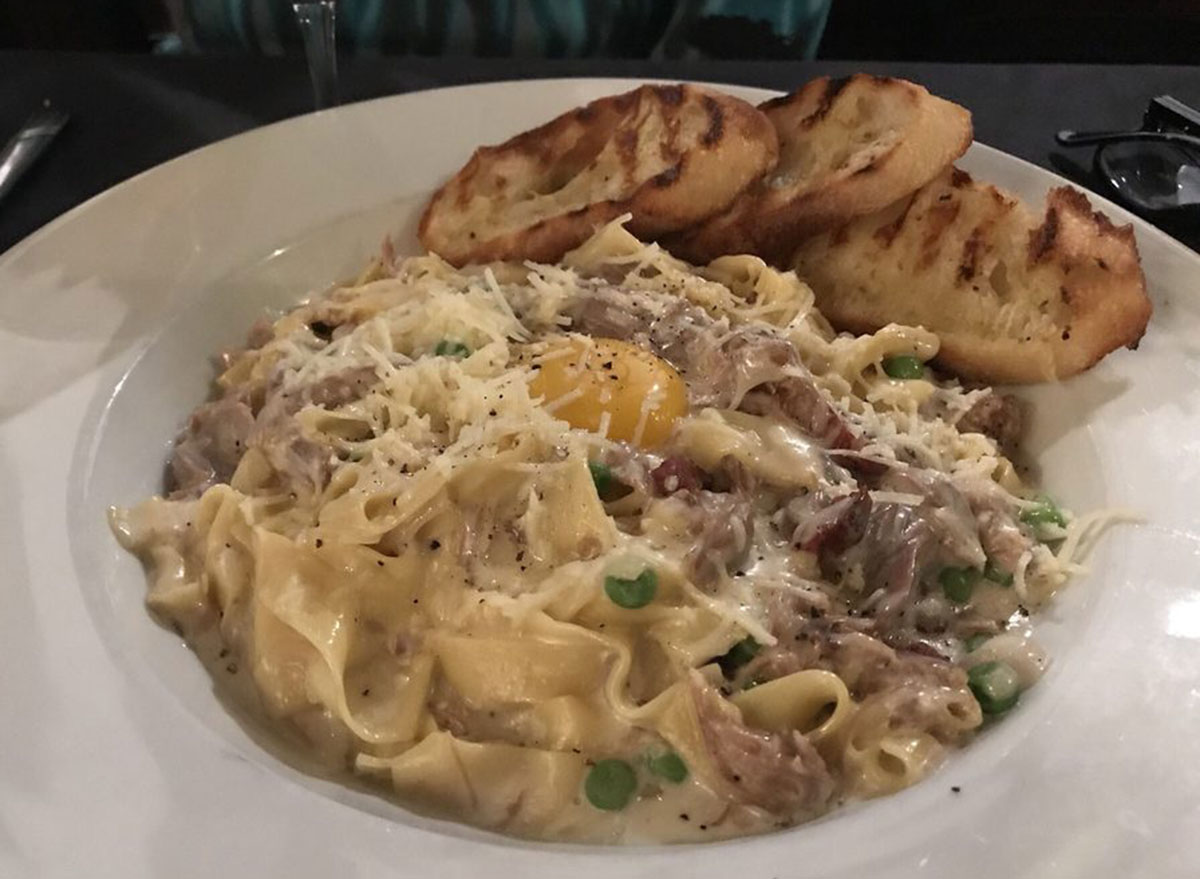 Diners rave about the pasta at Mezzaluna. "Carbonara with chanterelles: A Chef creation. All other Carbonaras need not apply. A velvety sauce caressed the pasta, while meaty chanterelles playfully peaked though, delighting the eyes and taste buds. I am forever ruined for all other Carbonaras," writes one articulate patron. Need we say more?
OHIO: Lola & Giuseppe's Trattoria in Columbus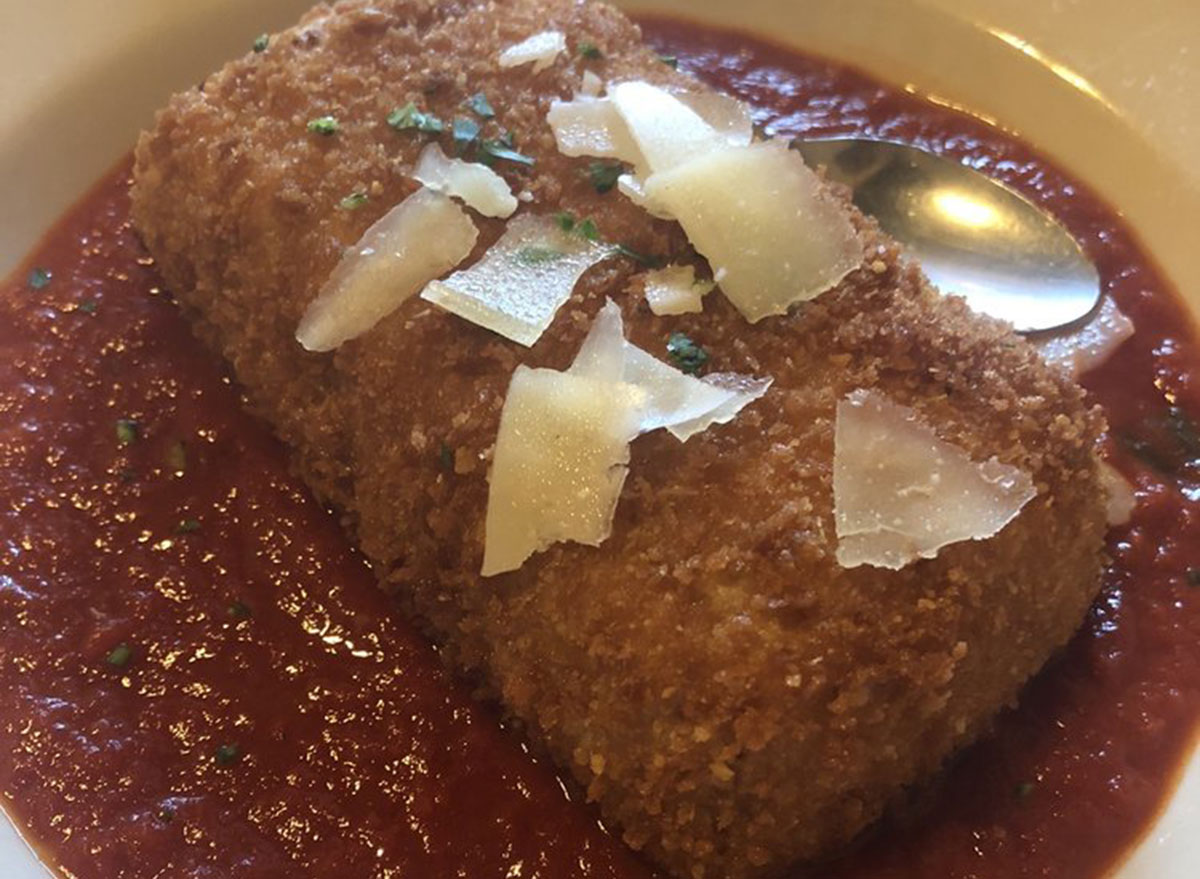 Ever tried deep-fried pasta? If the answer is no, make sure to put Lola & Giuseppe's at the top of your must-try restaurants. Customers can't stop raving about the famed pasta fritto, which features creamy spaghetti packed into a loaf, coated with bread crumbs, and fried till golden brown. The result? A piping hot guilty pleasure.
OKLAHOMA: Vito's Ristorante in Oklahoma City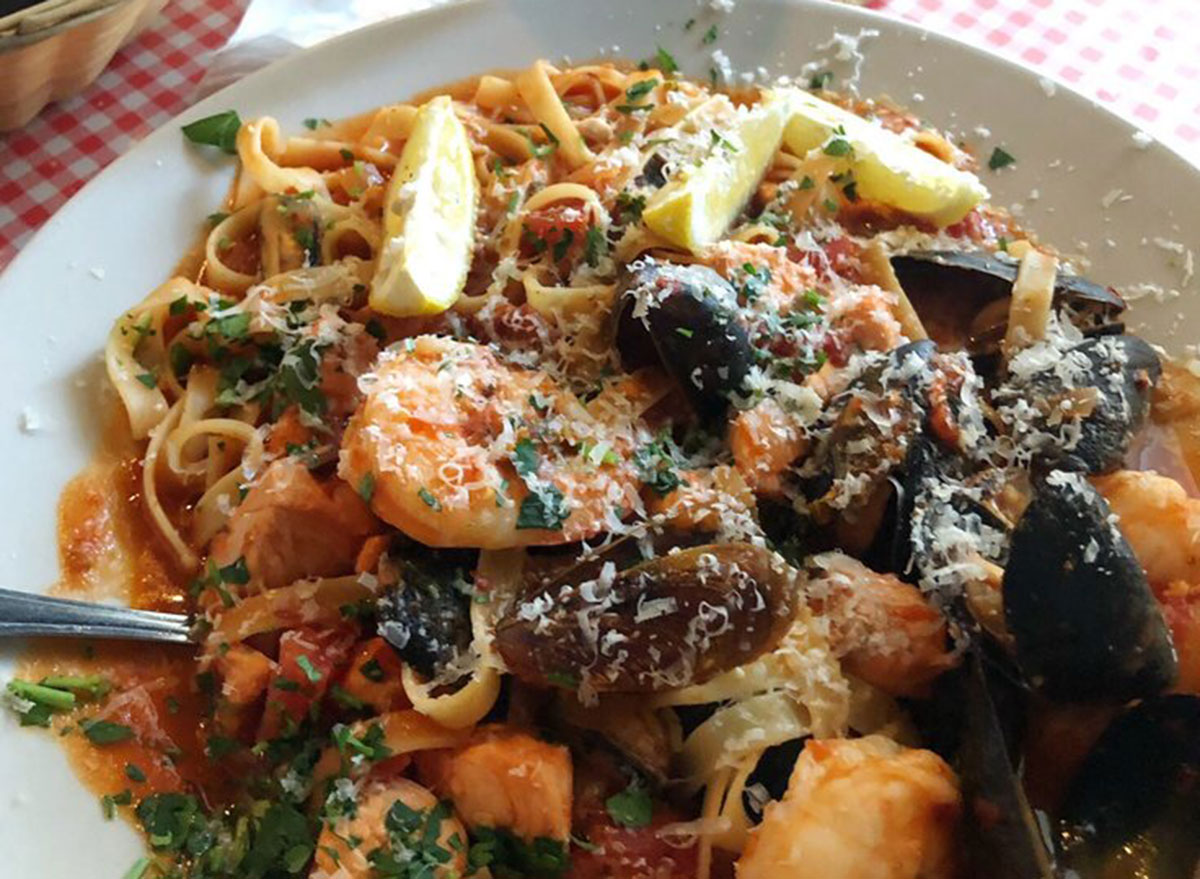 When recipes come from grandma, you know the food is going to be good. Family-owned Italian hotspot Vito's Ristorante serves up all family recipes, from the Chicken Spedini to the Crab Ravioli. Customers can't keep their hands off the Chicken Carbonara, tossed with an assortment of garlic, basil, shallots, and peas, in a bacon mushroom cream sauce. Delish!
OREGON: Grassa in Portland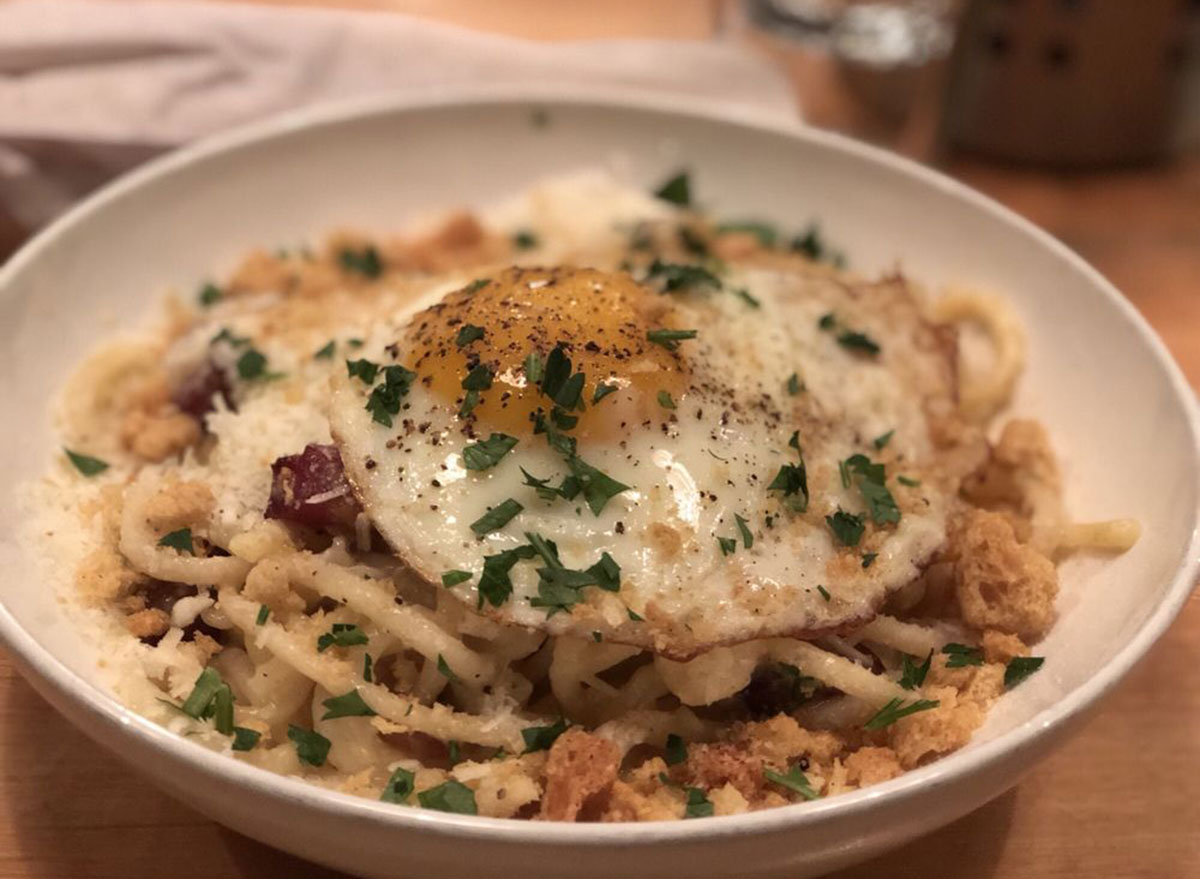 With a whopping 332 raving reviews dedicated to Grassa's pork belly mac and cheese, it would be a crime not to declare it the most popular dish.
"Get it! Don't think about it, get it," writes one persuasive reviewer. You don't have to tell us twice!
PENNSYLVANIA: DaMó Pasta Lab in Philadelphia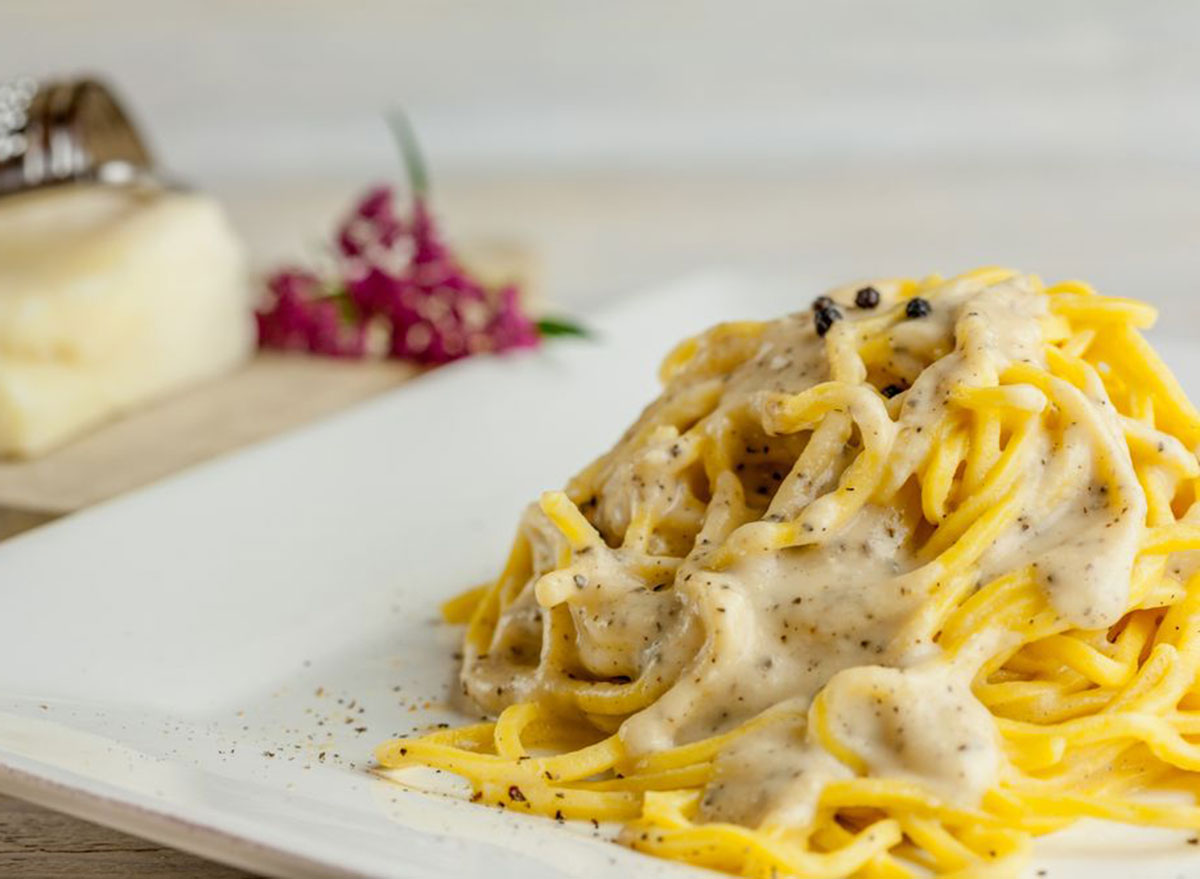 At DaMó Pasta Lab, they have pasta-making down to a science. In just the first week of opening, the Cacio e Pepe was declared the most popular pasta.
"The sauce is a perfect balance of pecorino romano and black pepper and just light enough that I am still thinking about it hours later," writes one satisfied patron.
RHODE ISLAND: Andinos in Providence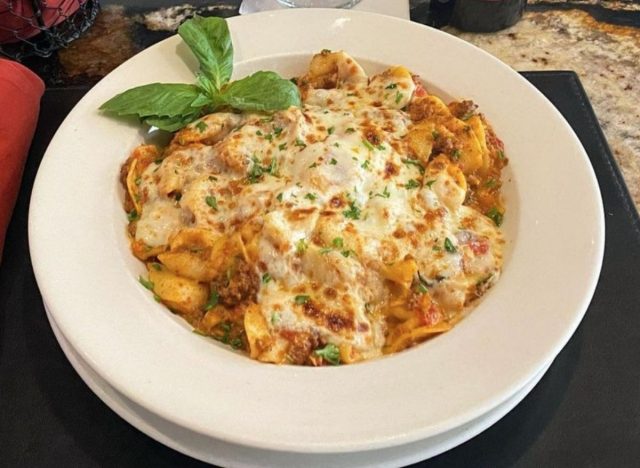 The original Yelp pick in Rhode Island has closed, but Andino's is a more than satisfactory substitute. Diners love the old-school vibe of this spot and cannot stop raving about the service and the food. You cannot go wrong with any of the homemade pasta orders, but also don't skip the phenomenal lobster ravioli appetizer.
SOUTH CAROLINA: Le Farfalle in Charleston
Since opening its doors in 2016, Le Farfalle has quickly become a destination for elevated Italian cuisine in Charleston. If you're lucky enough to snag a table, make sure to treat yourself to the savory pasta agnolotti with duck confit. Make sure to save room for dessert—the decadent olive oil cake is not to be passed up!
SOUTH DAKOTA: Tally's Silver Spoon in Rapid City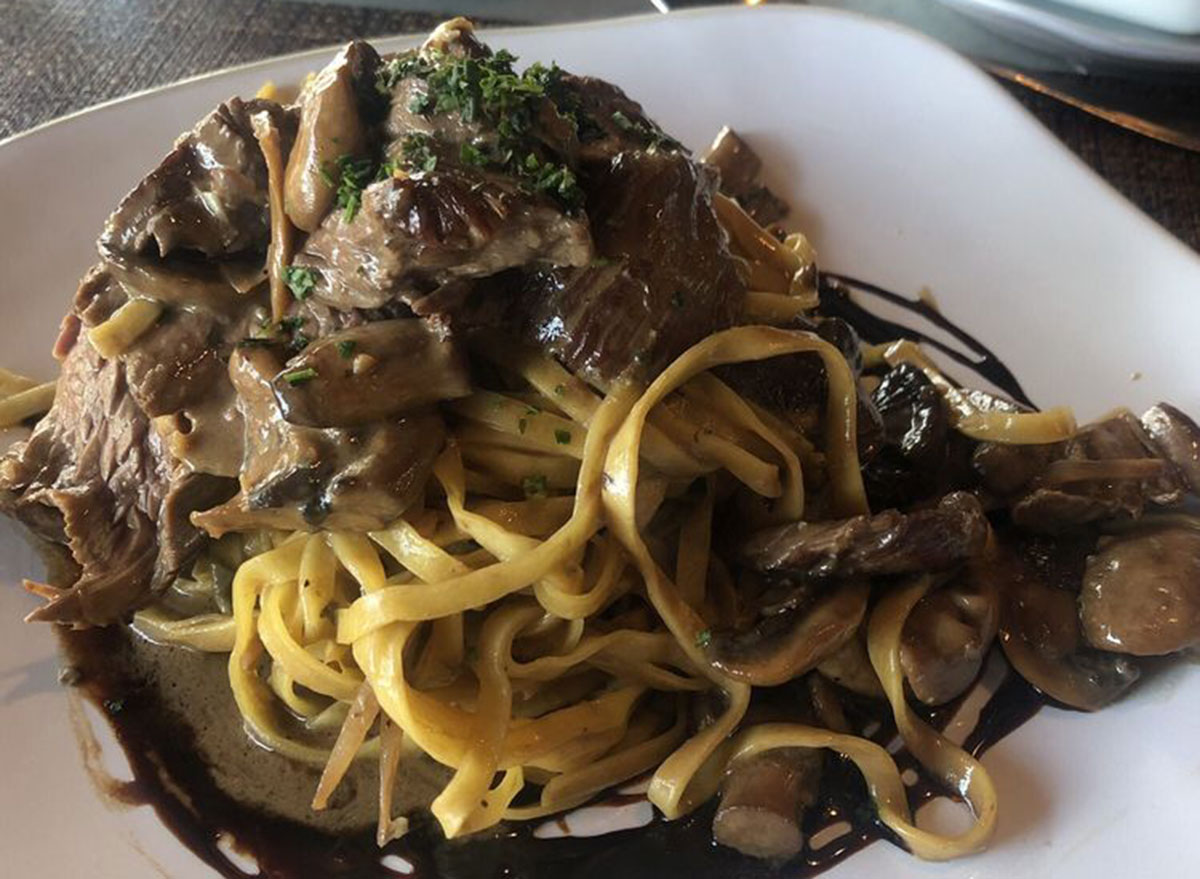 Whether you're craving a tasty brunch or a decadent dinner, Tally's Silver Spoon has you covered. Customers rave about the bison Maytag marsala mushroom pasta (try saying that 10 times fast). The popular savory dish features tender bison tossed with sautéed mushrooms and fresh linguine. Count us in!
TENNESSEE: PennePazze in Nashville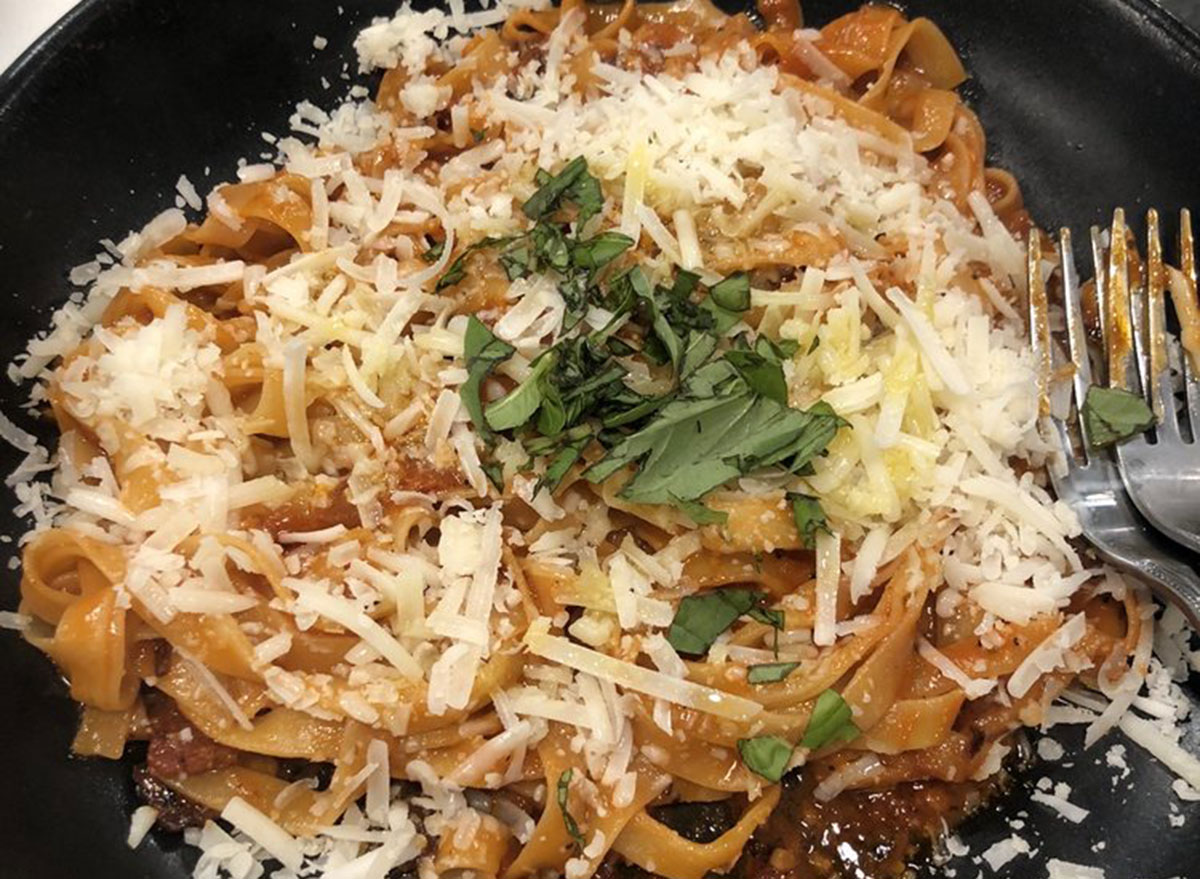 Try signature dish and fan favorite, the Amatriciana, for a simple but unforgettable pasta experience at PennePazze.
"Go eat here! This might be the most amazing pasta I have ever placed in my mouth! I did not expect this much flavor from a pasta dish," writes one enthusiastic patron of the featured dish.
With housemade tomato sauce, fresh pancetta, and a combination of spices, this classic Italian dish is guaranteed to blow your mind.
TEXAS: Paulie's in Houston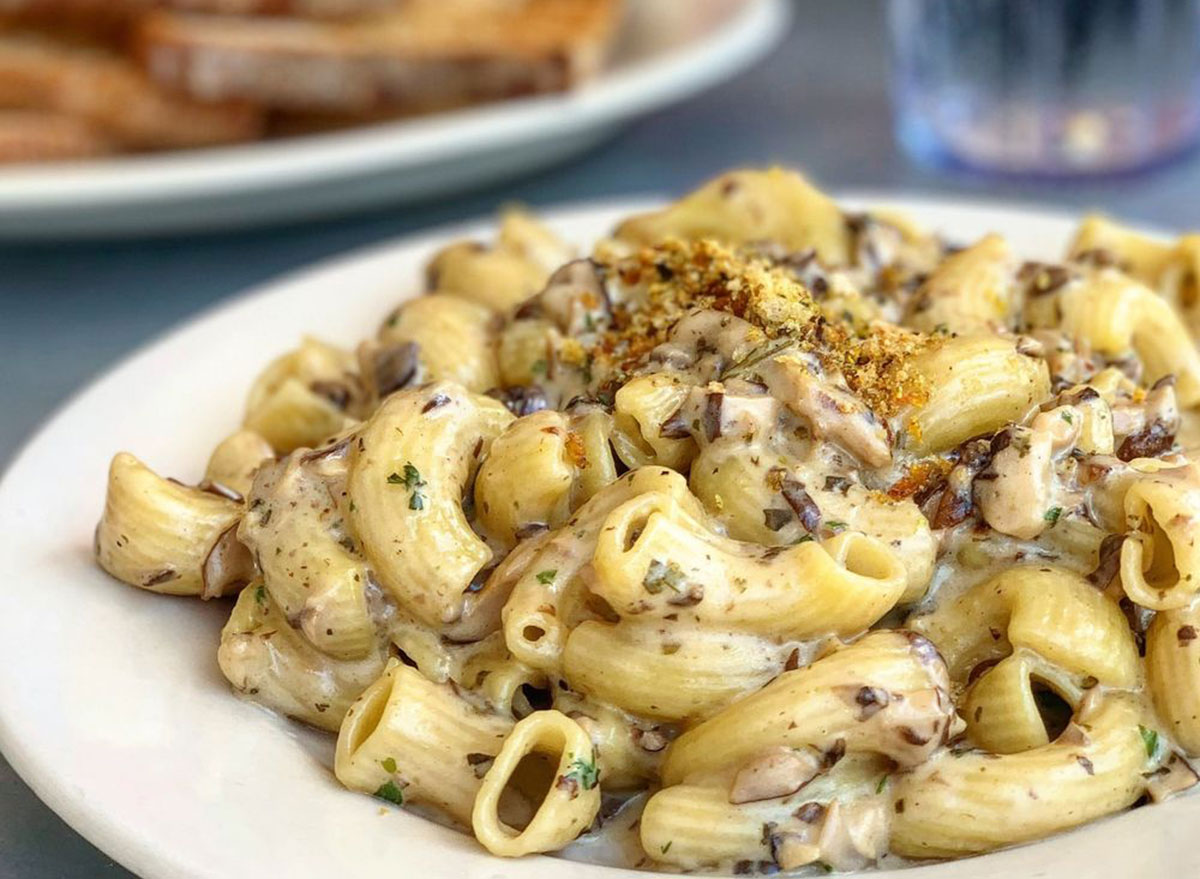 "Just get the pasta! Skip the pizza," suggests one reviewer. We agree, though when it comes to carbs, we say go big or go home.
Paulie's Canestri alla Funghi is the star of the show, with over one hundred raving reviews on Yelp. Tossed with crimini and shiitake mushrooms, garlic, sage, and folded into rich marsala cream, our stomachs are grumbling just talking about this entree. One word of warning—the size of this dish is said to be enough to "feed an army." Come hungry or leave with ample leftovers!
UTAH: Sicilia Mia in Salt Lake City
Known for their famous "Flaming Wheel of Cheese," Sicilia Mia has established a significant following of pasta-lovers in Salt Lake City. For a memorable meal, order the signature Spaghetti alla Carbonara, tossed table-side in a cheese wheel. Doesn't get fresher than that! "One of the best pasta dishes I've ever had," writes one patron.
VERMONT: Trattoria Delia in Burlington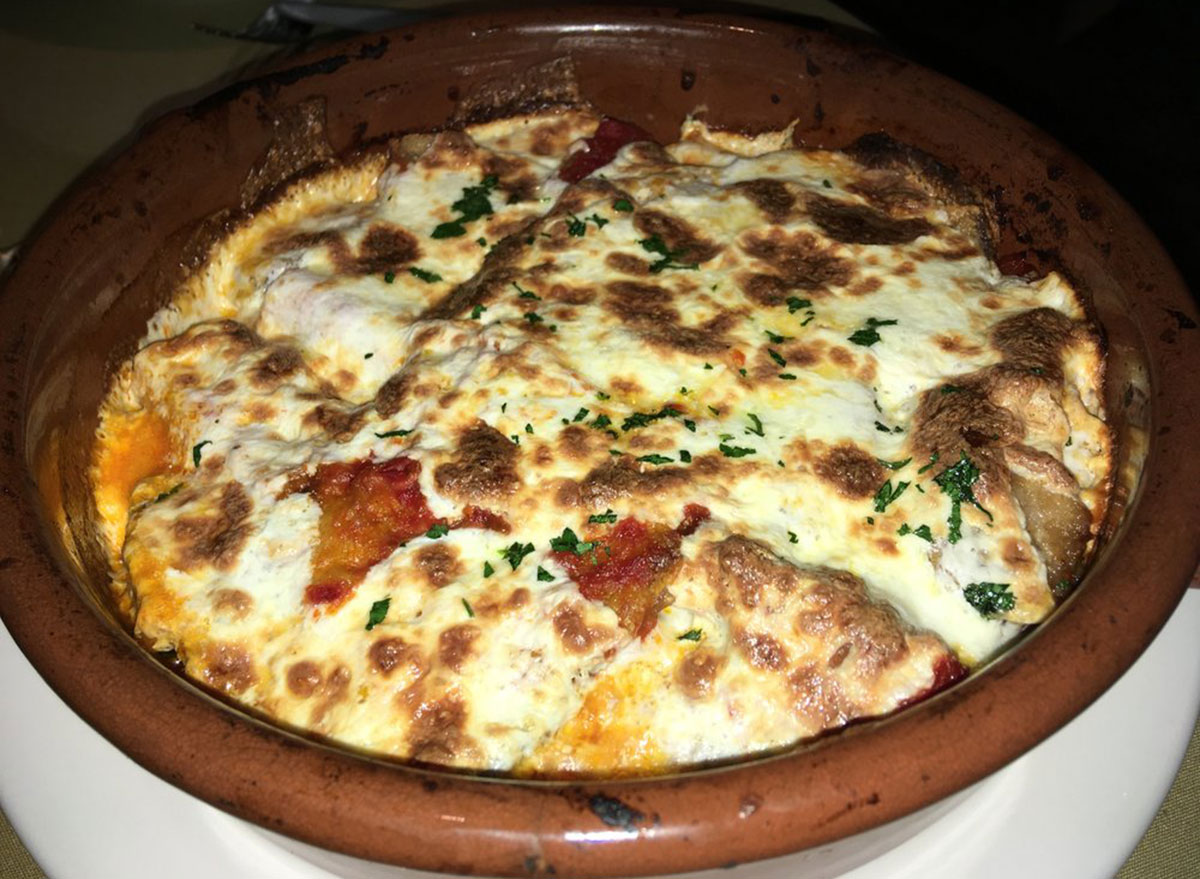 Nestled in the heart of Burlington, Trattoria Delia serves up traditional Italian cuisine with a date night ambiance. The Pasta alla p=Parmigiana seems to be a highlight for customers, served with homemade rigatoni, tomato basil sauce, and fennel sausage. Of course, no Italian meal is complete without decadent ladyfingers for dessert.
VIRGINIA: Bombolini in Richmond
"Tried the chicken marsala, couldn't stop thinking about it. Went back the next day and got the same thing," writes one dedicated patron. You heard it here first, folks! Tossed with a decadent cream sauce, sauteed mushrooms, and grilled chicken, it's no wonder the Chicken Marsala tops the list of Bombolini favorites.
WASHINGTON: Due' Cucina Italiana in Seattle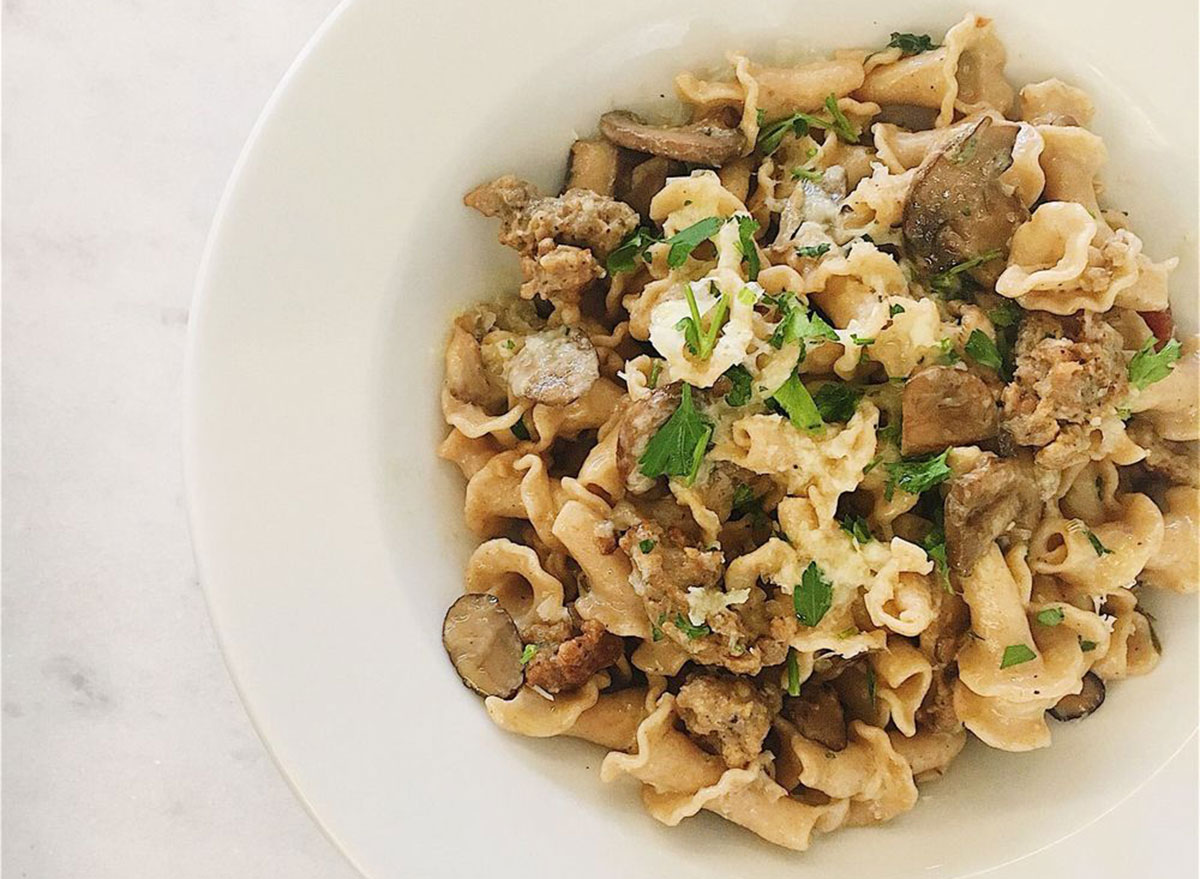 With great prices and even better eats, treating yourself to Due' Cucina pasta is a no-brainer. The fan-favorite seems to be the Mushroom and White Truffle Oil pasta. Made with cremini and shiitake mushrooms, white truffle oil, cream, and dill olive oil, you would never guess that this dish costs $10. Talk about bang for your buck!
WEST VIRGINIA: Muriale's Italian Kitchen in
Fairmont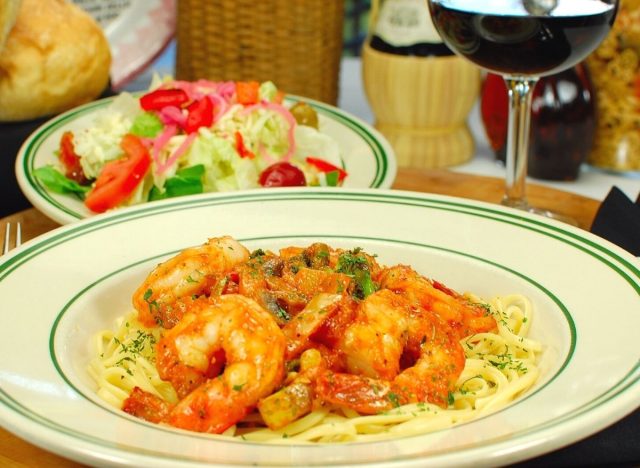 Diners love this cozy spot that feels like you are "transported into old school Italian home." The second-generation restaurant owners pride themselves on impeccable customer service and serving fresh, time-tested recipes.
WISCONSIN: Egg & Flour Pasta Bar in Milwaukee
With a URL that reads greateffingpasta.com, you know that Egg & Flour Pasta Bar isn't messing around when it comes to Italian-inspired dishes.
"Their Bucatini got me hooked! Fresh pasta in a bowl of luscious rich sauce topped with a heap of grated cheese and chives. Ultimate comfort food for anyone who just wants to enjoy a bowl of simply good pasta," writes one superfan.
WYOMING: Gather in Jackson Hole
When in Wyoming, it's a crime not to try one of the tasty local delicacies—elk. Gather customers can't get enough of the elk bolognese with handmade noodles, red sauce, and tender elk, bison, and wagyu bites. If you've still got room after your meal, don't miss out on a chance to try the huckleberry cheesecake or Jackson donut holes for dessert!
Don't miss, The Most Romantic Restaurant in Every State.