10 Best Protein Powders For Weight Loss In 2020, According To RDs
The secret to losing weight isn't just subtracting calories, it's also adding protein powders to keep you fuller, longer.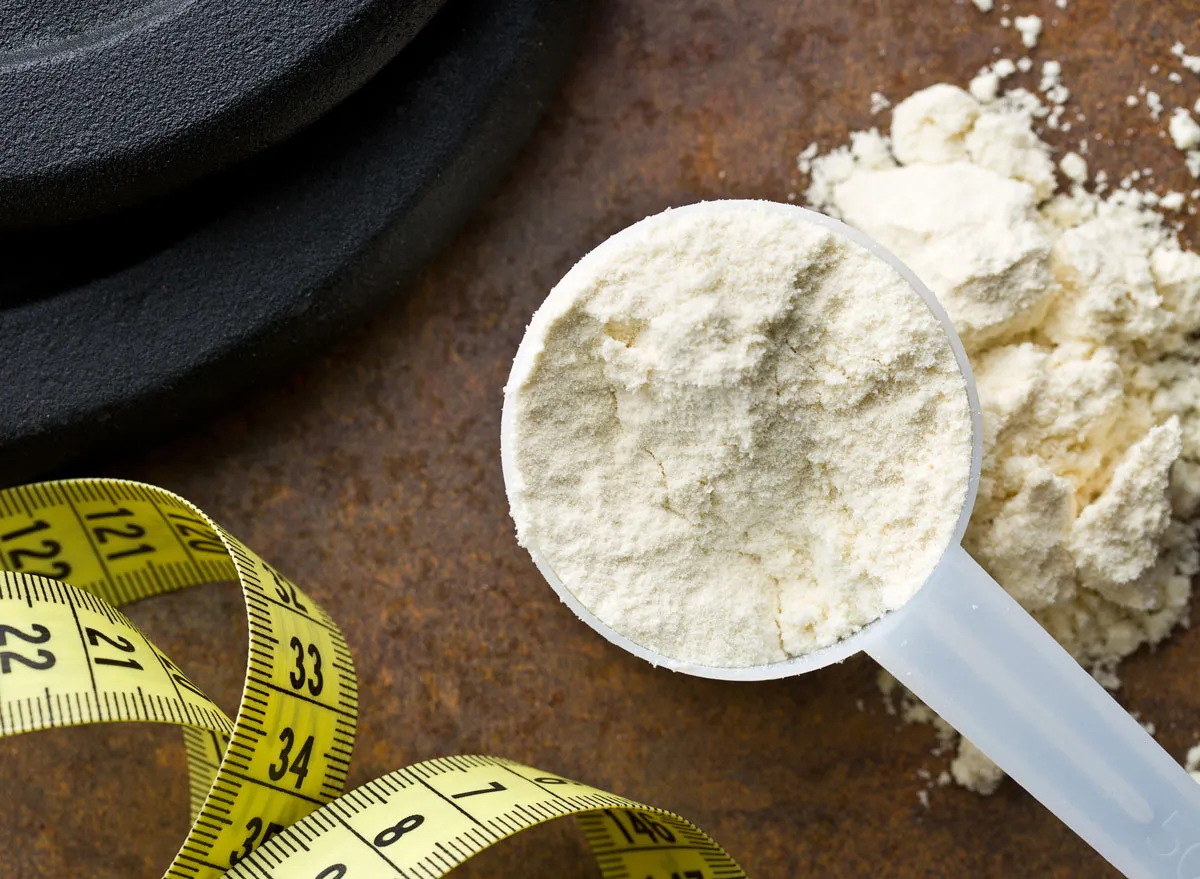 Despite the magic results fad diets often promise, losing weight can be difficult. Why? Because most of the time, those diets don't incorporate the protein you need. Weight loss may trigger thoughts of deprivation, but it's really more about acknowledging and incorporating the healthy sustenance necessary to stay satiated and energized. According to Heather Mangieri, MS, RDN, CSSD, LDN, that's where the best protein powder for weight loss comes in handy.
How can extra protein aid weight loss?
It's important to note that the use of protein powder alone doesn't result in weight loss, per Mangieri, but it can slow down digestion and help you stay fuller, longer. "Considering hunger is one of the main reasons people fail at weight loss, protein's ability to control hunger and satiety is a big benefit," Mangieri says. Bonus: she says it also helps maintain and build muscle mass, especially for those on a reduced-calorie diet.
Not only is protein powder great for weight loss, but it's also an ideal vehicle for ensuring every meal packs a punch of nutrition and substance. (Which, when added to a balanced diet, can also help you lose weight.) "Most people do OK with getting adequate protein at dinner but could benefit from incorporating more protein into breakfast and snacks," Karolin Saweres, RDN, LD, explains. "That's where protein powders can be beneficial."
What makes a good protein powder for weight loss?
Identify your personal preferences and weight loss goals. Mangieri says that, beyond weight loss, picking the right protein for you will depend on a few factors: your taste, personal preference, and body composition goals. It's always important to remember that no two weight loss journeys are alike. That said, there are some things you should keep in mind when narrowing your selection.
The brand should be third-party tested. Mangieri prefers a brand that is third-party tested by "consumer labs, NSF Certified for Sport or Informed-Choice" to ensure the use of good quality product.
Look for sugar-free and sweetener-free protein powders. More specific to losing weight, Mascha Davis, MPH, RDN advises her clients to use protein powders that don't contain sugar or other sweeteners and are naturally-derived. Even though they're often marketed as nutrition products, sugars and other unwanted ingredients are sometimes hidden inside, so it's important to always thoroughly check ingredient labels.
What are the different types of protein powder you can buy?
Lastly, Mangieri says it's important to understand the types of protein on the market in order to choose one that meets your needs. Specifically, you'll want to understand the difference between whey and plant-protein.
"Whey protein powder is often a favorite for athletes due to its high leucine content and faster rate of digestion," she says.
Casein protein, however, "offers a slightly slower rate of digestion, making it a great option for between meals."
For vegan protein powder options, she recommends a powder with a combination of plant-based proteins to ensure it contains enough. Pea, brown rice, bean, chia, and hemp are the most common and reliable sources.
What are some go-to protein powder recipes?
You can make your protein powder journey as simple or as complex as you'd like when it comes to how to use protein powder in recipes.
For a basic snack, Saweres advises making a simple protein shake recipe by mixing the package-recommended measurement of powder with water, skim milk, or unsweetened almond milk.
If you're planning on replacing a meal, she recommends making a protein smoothie with milk, fruit, chia seeds to thicken it, and non-fat yogurt for additional fill.
Your powder doesn't have to be exclusively used in drink form, though. They're also great additions to regular dishes like soups, oats, or pancakes to up their protein content. "This is where type and brand matters the most," Mangieri warns. "Not all protein powders mix well, and not all of them taste good." She says a good boosting protein has a neutral flavor "and doesn't include any added sugar, artificial colors or flavors."
Which protein powders are the best?
After considering all of these factors, it may seem impossible to find a protein powder perfect for you. But that shouldn't be the case. The market is robust and growing, so there are a variety of options to choose from.
To kickstart your search, here are 10 expert-recommended picks for the best protein powders for weight loss.
Navitas Essential Blend Protein & Greens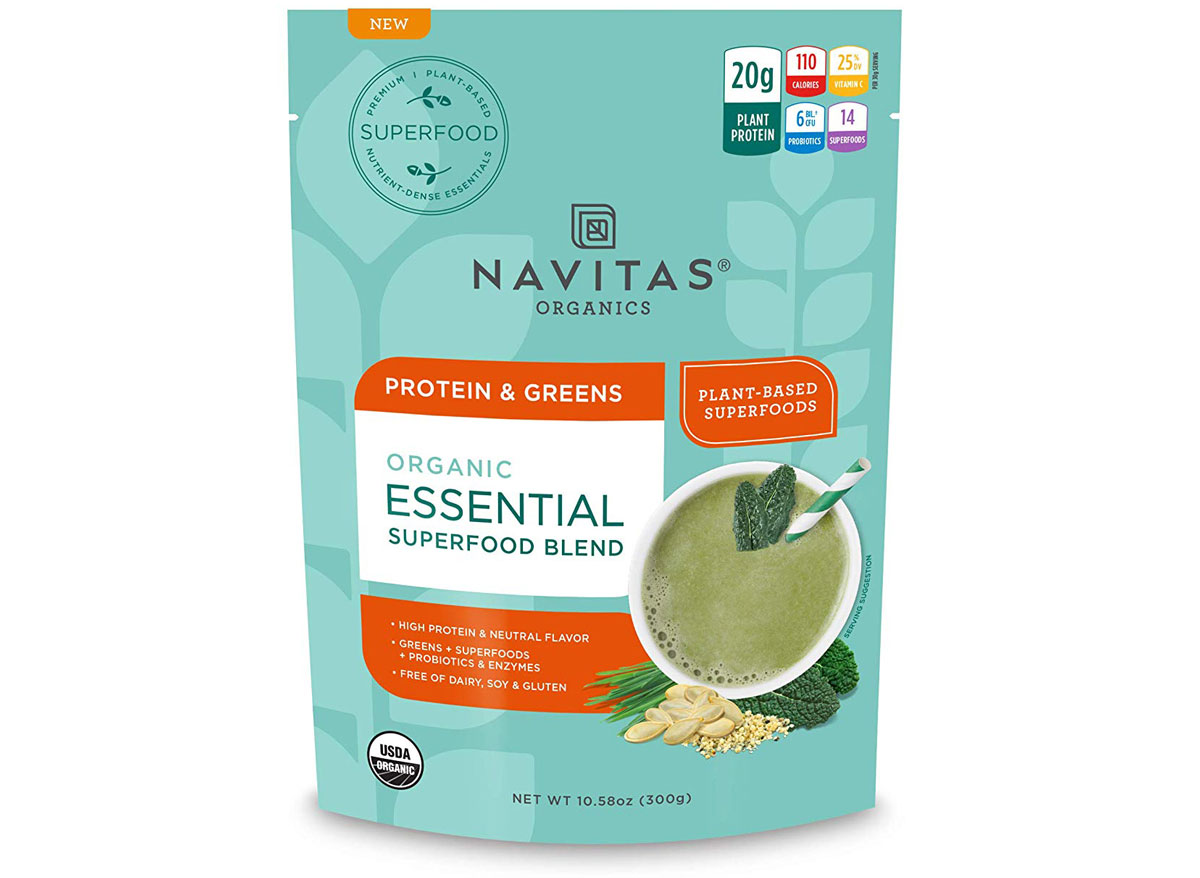 As far as plant-based proteins go, this superfood blend is a powerhouse. Navitas Organics mixes pea, pumpkin seed, sunflower seed, golden flax, and hemp proteins to make a complete protein blend that is sure to satiate. Plus, the green powder offers a nutritional boost. There are also added enzymes and probiotics, Davis says, which can help with digestion.
Bob's Red Mill Vanilla Protein Powder Nutritional Booster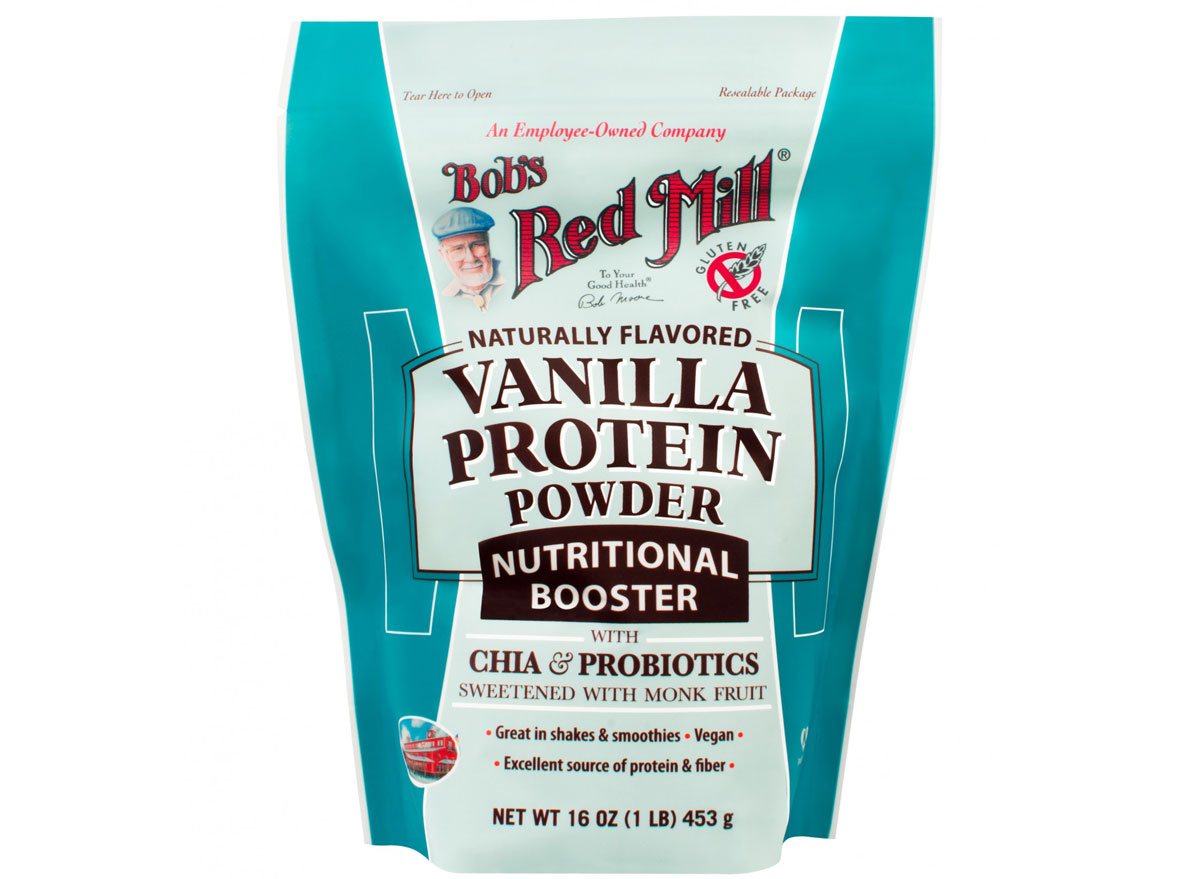 Davis recommends this powder not only because it's sourced from pea protein, so it's a great plant-based option. It also contains chia, prebiotic fiber, and probiotics from simple ingredients "providing a well-rounded nutritional profile." She says its sweetness is great for smoothies, shakes, and adding into baked goods.
BiPro Bold Whey + Milk Protein Isolate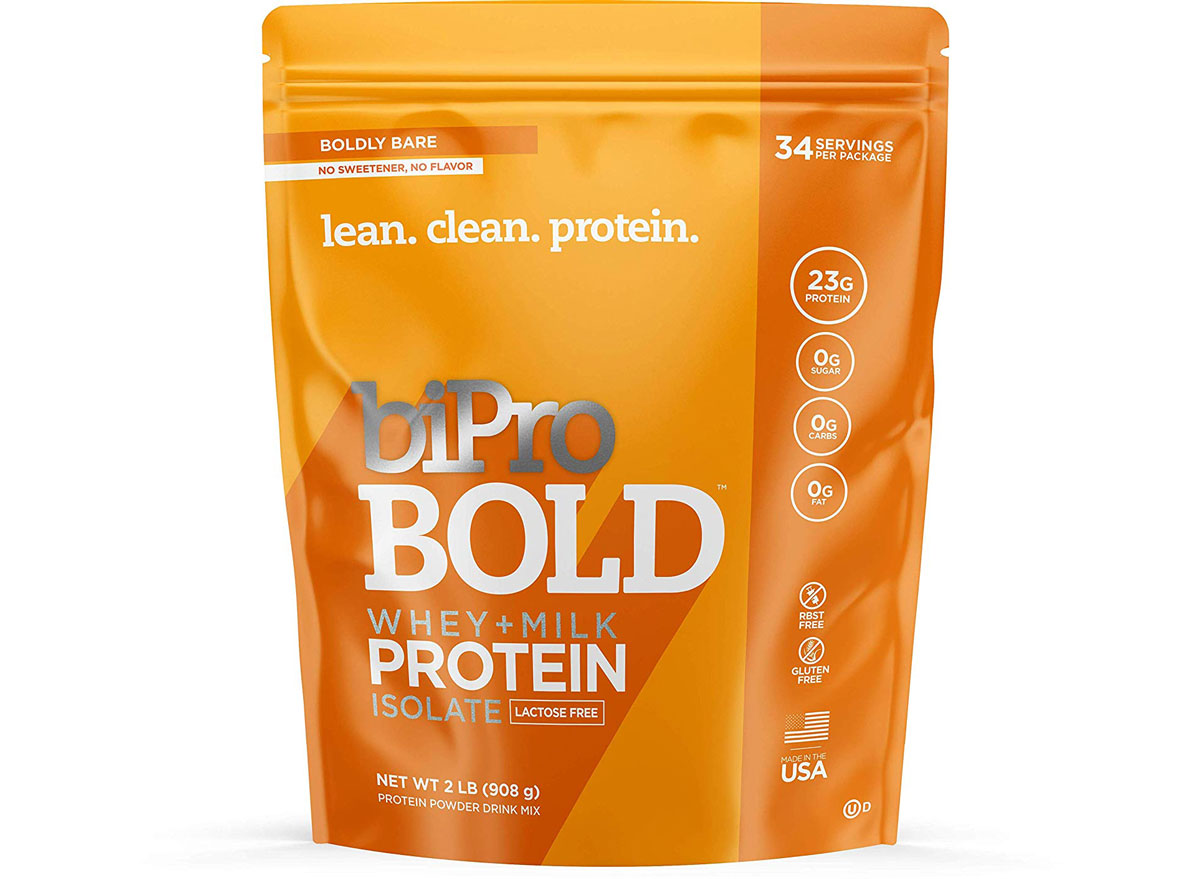 No matter the flavor, Mangieri recommends BiPro as a whole brand. Each serving of biPro's powder contains 23 grams of muscle-building protein. Plus, its formula includes prebiotic fiber to support a healthy gut and non-GMO coconut oil powder for "a healthy dose of MCTs."
ALOHA Organic Chocolate Protein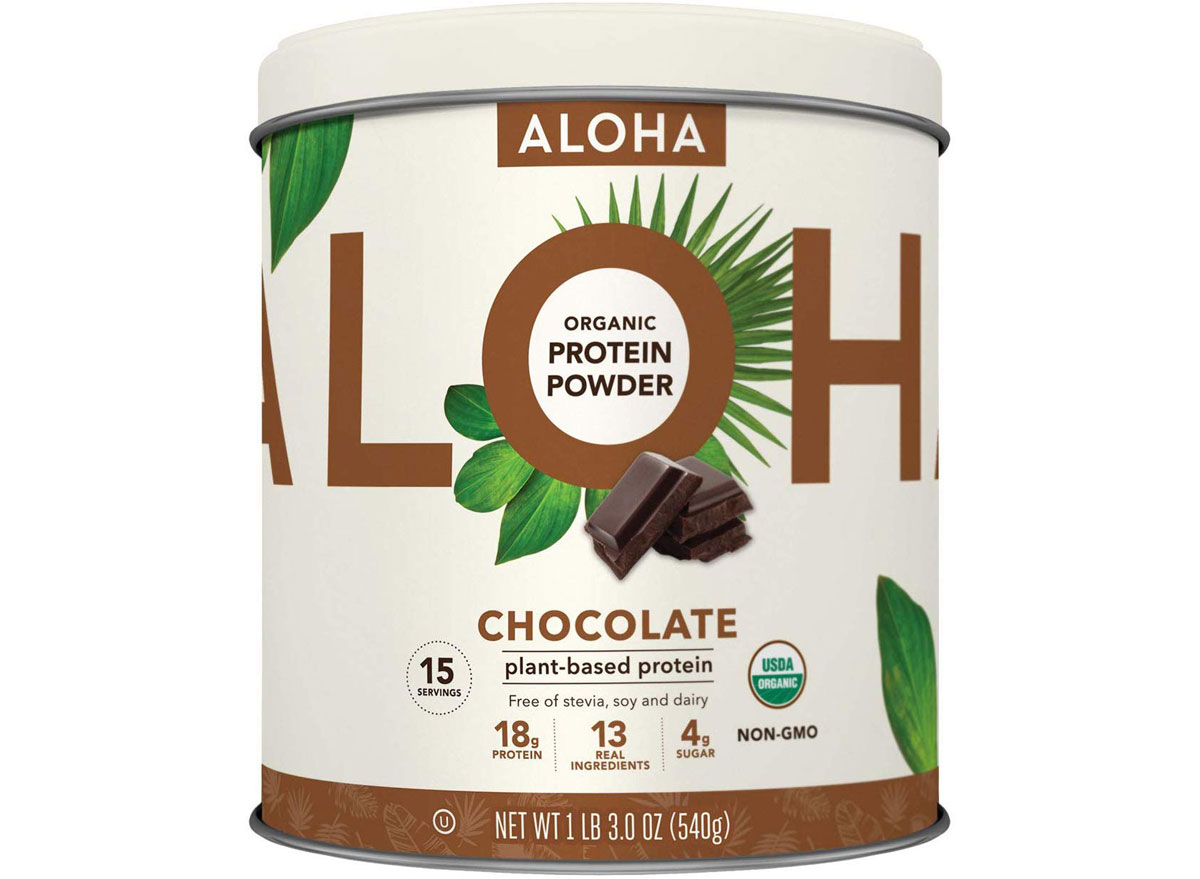 Some like to stock their pantries with a selection of powders, and others stick to one that covers all bases. Davis recommends this one for the latter group. It has organic ingredients, is gluten-free, soy-free, and made up of a 100% plant-based protein blend, so it's one of the best protein powders for weight loss efforts that may be complicated by pre-existing dietary restrictions.
GNC's Pro Performance Unflavored Whey
Some powders are meant to satisfy a sweet tooth, but this unflavored option is great for sneaking protein into any meal, Mangieri says. As a recipe developer herself, she swears by this one, especially because it has her Informed-Choice stamp of approval.
Orgain Clean Nutrition Protein Powder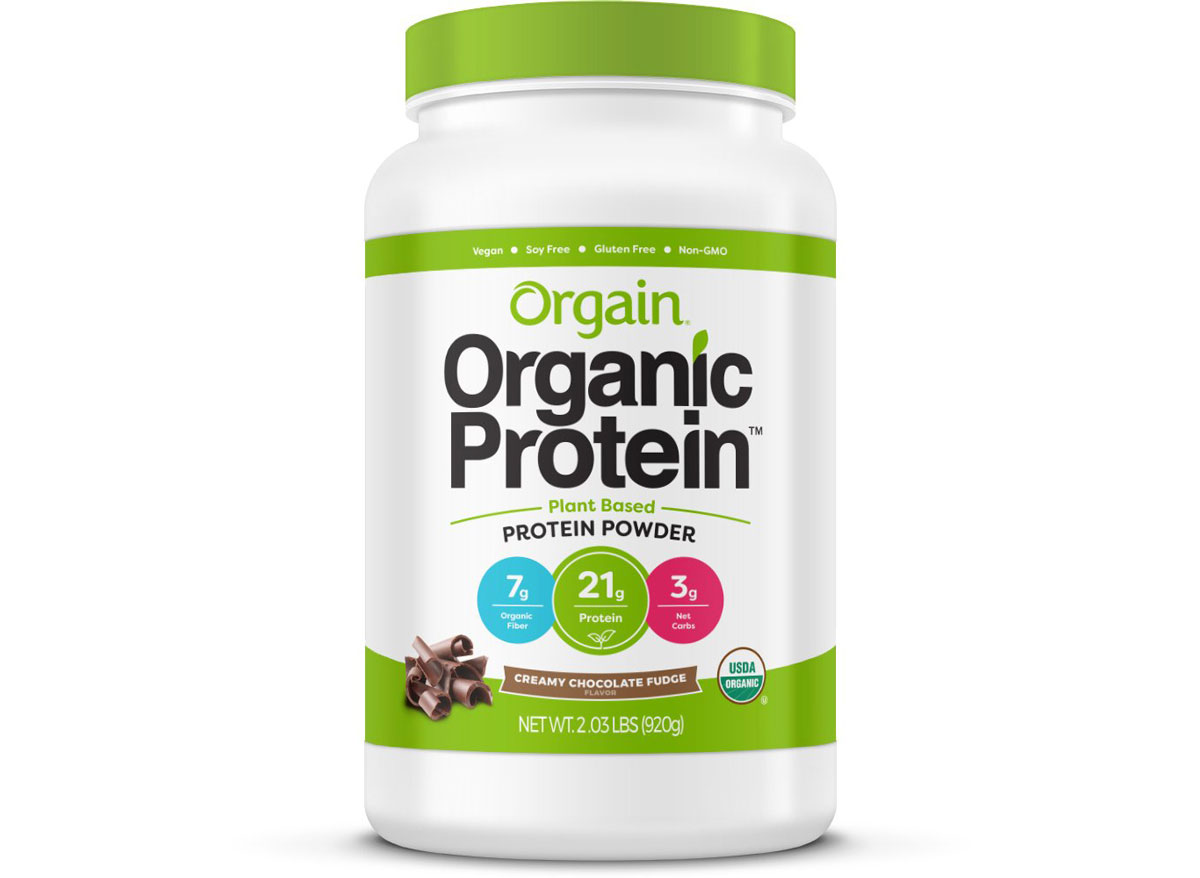 A brand that offers organic plant-based and grass-fed whey protein options, Orgain has a protein powder for every preference. Saweres recommends it because it contains no added sugars or artificial sweeteners.
Vega One Organic All-In-One Shake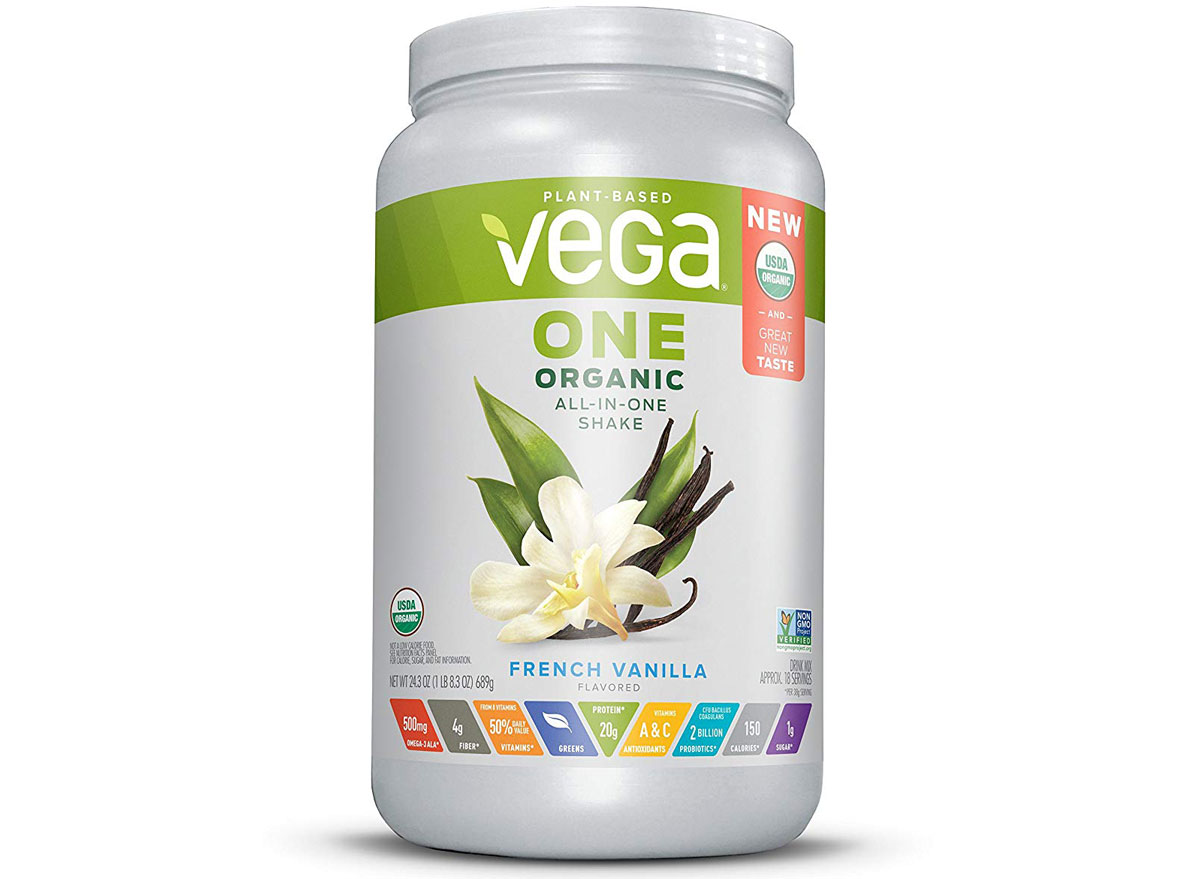 Packed with organic plant-based protein, a good source of greens, four grams of fiber, and antioxidants vitamins A and C, this powder completes Saweres' list of recommendations. It truly lives up to its namesake as an all-in-one product.
Vegan Shakeology Blend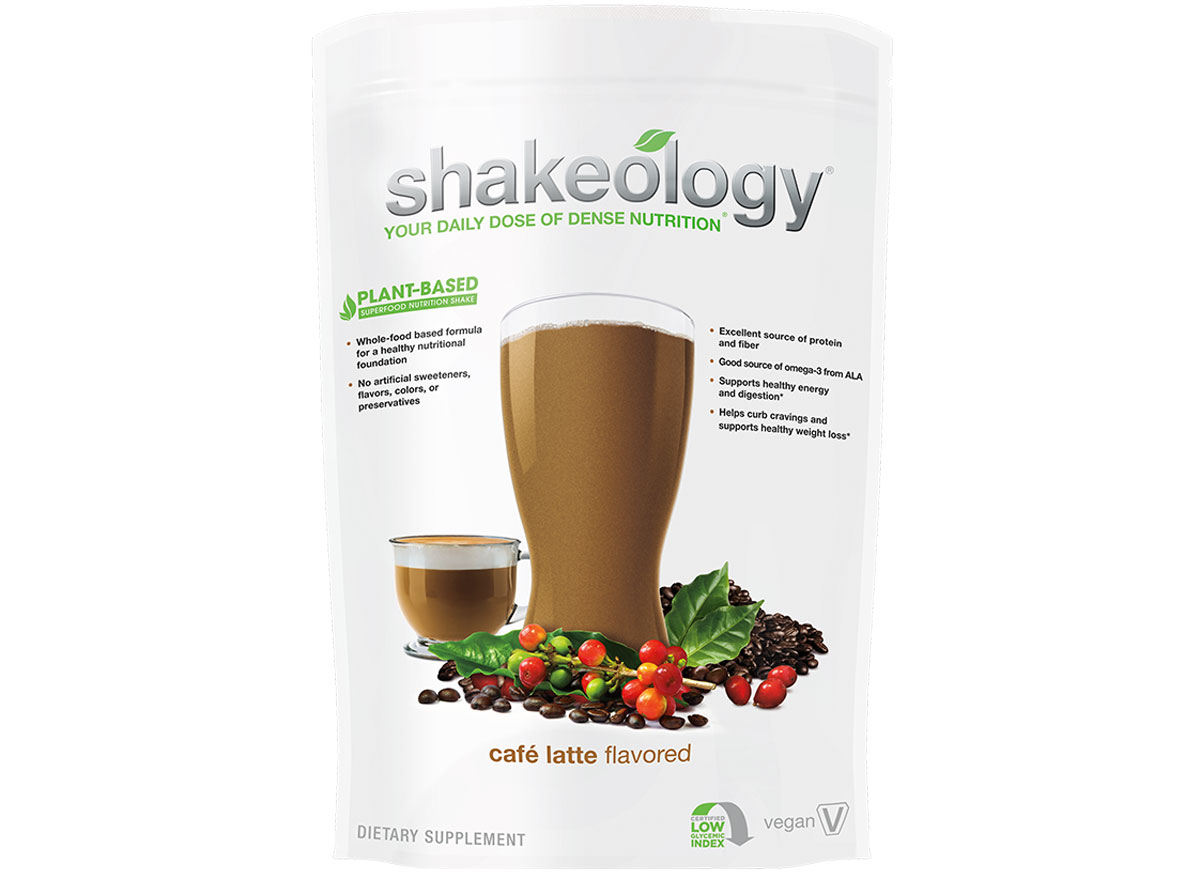 According to Saweres, this powder is an ideal choice for total meal replacements, as one serving checks in at 16 grams of protein. The vegan blend is sourced from chia, pea, sacha inchi, flax, quinoa, rice, and oat. Shakeology also offers whey-based protein blends.
Pure Protein Powder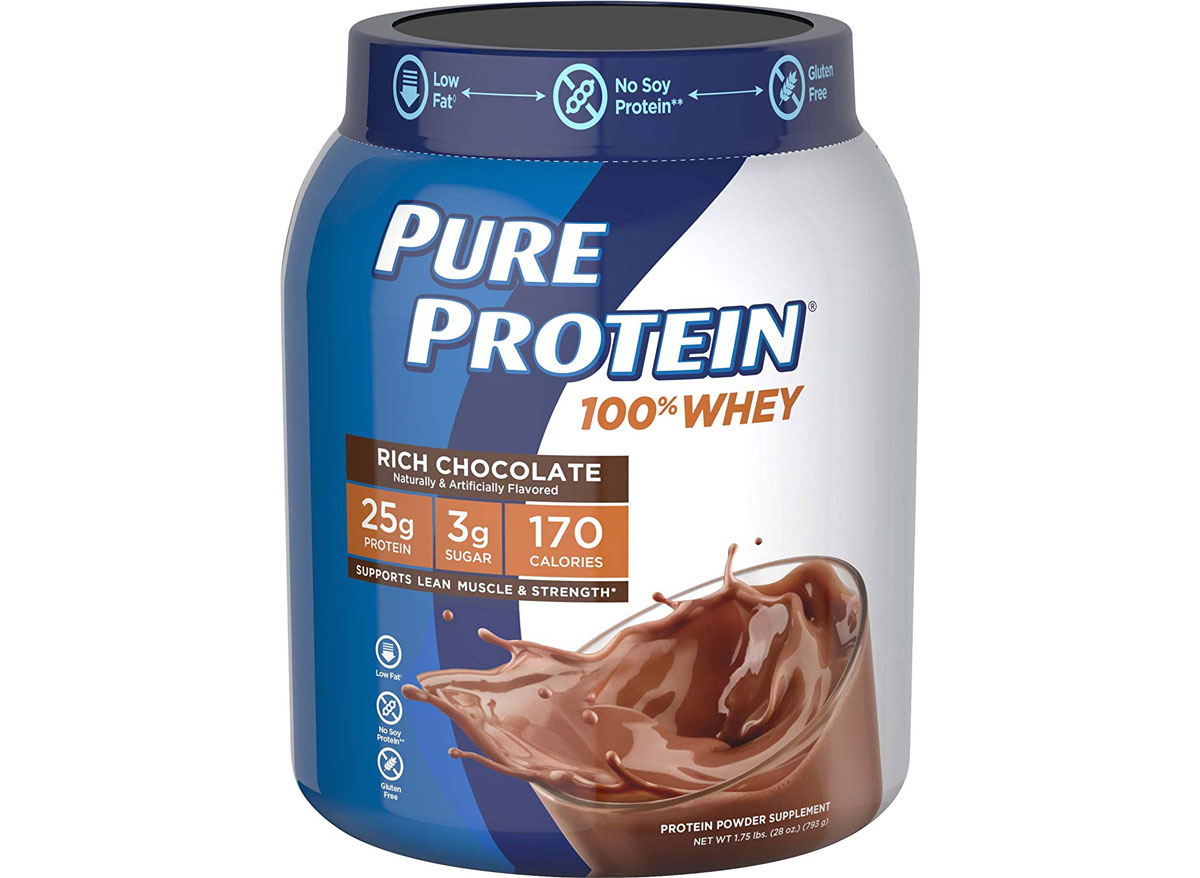 6254a4d1642c605c54bf1cab17d50f1e
Saweres recommends this as her favorite best protein powder for weight loss because it's a natural whey protein that contains "all of the essential amino acids" and 23 grams of protein per serving at 130 calories.
Syntrax Nectar Sweets & Syntrax Matrix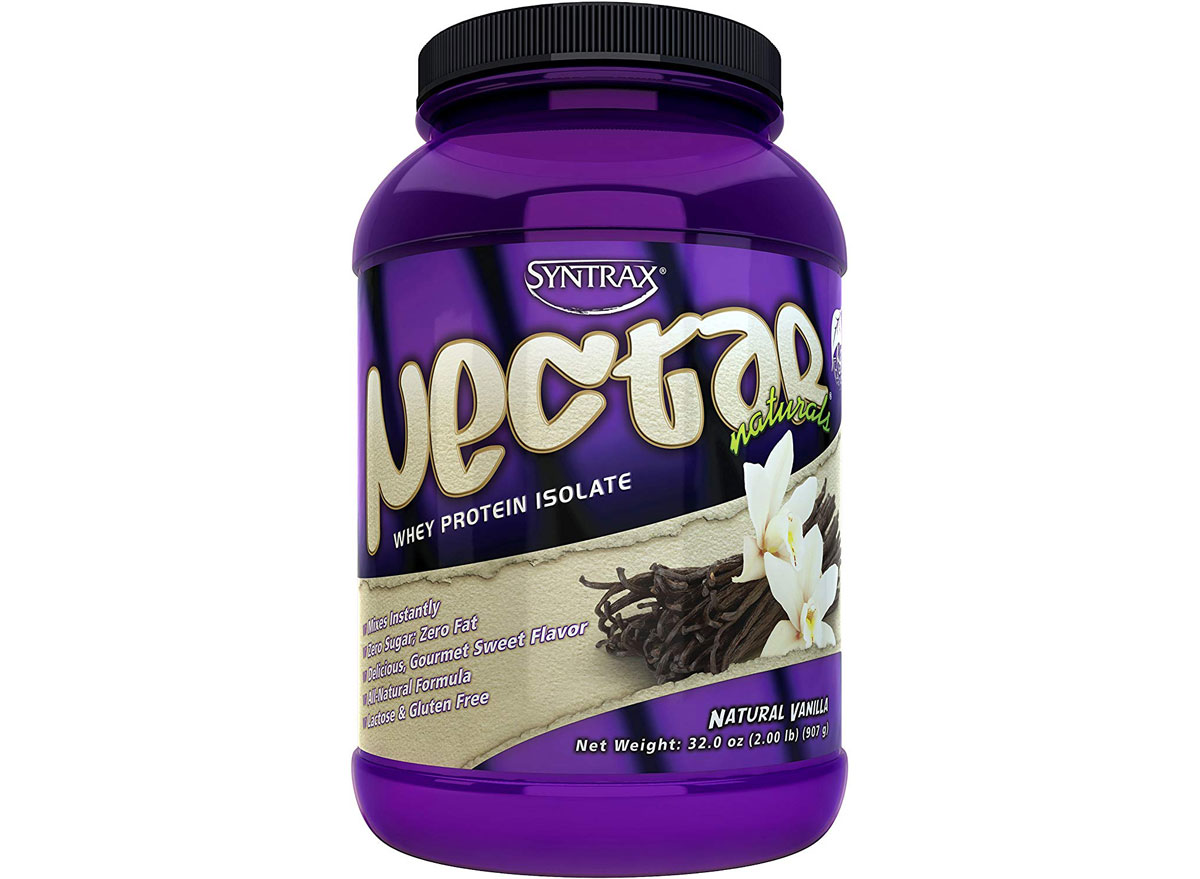 Both of these Syntrax lines, recommended by Saweres, feature a variety of flavors from fruity to fudgy, and they have the highest-quality protein sources "such as ultrafiltered whey protein, ultrafiltered milk protein, native egg albumin, and glutamine peptides."