I Went on a Broccoli Cleanse, and It Changed My Body for the Better
I'm sprouting with joy after trying this!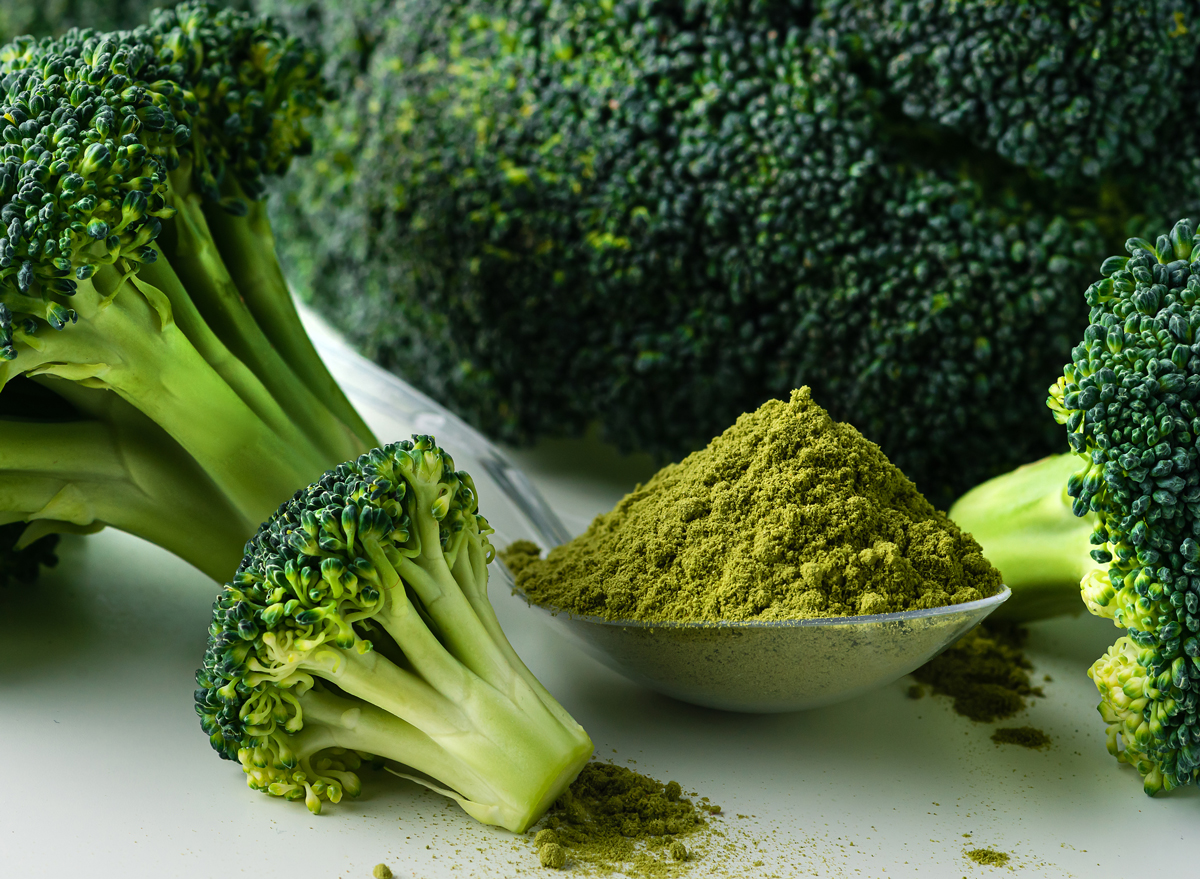 When I think of taking shots, it usually involves some sort of alcohol and a headache the next morning.
Well, what if I told you I tried a shot that was actually good for your health? Yes, you read that right. I tried shots that are beneficial to my body: broccoli shots.
This might sound strange at first—because who in the world takes shots of broccoli?—but after reading about the benefits of this type of cleanse, I decided to give it a shot.
I went on a 10-day broccoli cleanse using BROC SHOT, where I took shots of broccoli sprouts every day for 10 days in a row to see what the effects would be. After trying it, I have to say I'm pleasantly surprised.
First off, what is BROC SHOT?
BROC SHOT is a unique line of broccoli sprout powder shots. The broccoli sprout powder used in these shots is a concentrated source of broccoli phytonutrients—natural compounds found in plant foods that provide us with health benefits—and sulforaphane, in particular. Sulforaphane is a phytochemical found in cruciferous vegetables, such as broccoli, that has been linked to benefits that range from reducing the risk of diabetes to cardiovascular diseases. According to the company, broccoli sprout powder delivers 50-100 times more sulforaphane than any other vegetable.
The company continues to state that each shot is 100% natural, has only 5 calories, and yields 15 milligrams of sulforaphane, which is the equivalent of 10 pounds of raw broccoli.
These shots come in 3 flavors: Original, Pineapple and Mint, and Ginger and Lime. My personal favorite was the pineapple and mint combination. To me, this flavor tasted like less broccoli and more like a refreshing shooter with minimal aftertaste.
Benefits of sulforaphane
It's already been mentioned that broccoli contains sulforaphane, which is a sulfur-rich compound found in cruciferous vegetables such as broccoli.
According to the BROC SHOT website, sulforaphane is 50 to 100 times more potent in the broccoli sprout, which is why it is utilized in this shot. The website also mentions that experts recommend consuming about 10 to 15 milligrams for most people.
Furthermore, the website mentions that as determined by multiple studies, consuming sulforaphane may give you many types of benefits. This includes benefits in anti-aging, skin health, cognitive function, gut health, and possible immunity.
The goal of this experiment was to see if I would feel a difference in my body after consuming the shots for 10 days. Many people have said to feel benefits in about three days.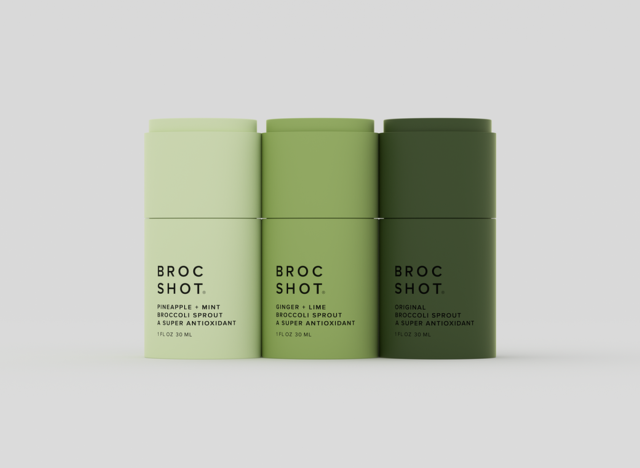 The procedure
I received 10 shots that came in a carton. The shots came in sleek green bottles (each flavor had a different shade of green). When you were ready to take a shot, you would simply press the cap down until you hears a snap. This releases the broccoli sprout powder into the water that is at the bottom of the container. The reason you have to do this yourself is that you want to take the freshly made shot. The enzyme-active broccoli sprout powder cannot be mixed because it will disintegrate into the water in about 15 minutes.6254a4d1642c605c54bf1cab17d50f1e
Once you release the powder, shake the shot up really well, twist off the cap, and shoot the shot back.
I decided to do this routine after lunch every day for 10 days. They tell you you can keep them at room temperature or refrigerated. After my first room-temperature shot experience, I quickly realized I preferred them cool. It made it much easier to drink (although it still took several shots for me to get used to the broccoli sprout taste).
The results
The company wasn't kidding when they said I would feel some results in about 3 days. The first thing I noticed was how good the shots were for my gut health. I became more regular and felt less bloated throughout my day. This continued for a short time after I was done with all my shots. I call it a "cleanse" because it truly was a great detox for my body. I would do the 10-day cleanse again just for these results alone.
Another benefit I received was clearer skin. As an adult, I get frustrated when I see a zit pop up on my face. As normal as that is, I'd like to not see a zit every time I get stressed or my hormones are out of whack. With that being said, I noticed my zits disappear while I was taking these broccoli shots. I even had this nice glow on my face.
Overall, 10/10 would do this again, and I am so glad I gave broccoli shots a chance to work their (scientific) magic.
Kayla Garritano
Kayla Garritano graduated from Hofstra University, where she majored in Journalism and double minored in Marketing and Creative Writing.
Read more about Kayla