We Tried 3 Celeb Chefs' Roast Chicken Recipes & Here's Why Ina's Is the Best
We put Chrissy Teigen, Ina Garten, and Marcus Samuelsson's roast chicken recipes to the test.
Roasted chicken is a dinnertime staple around the world. When done correctly, the inside of the chicken stays juicy (yes, even the temperamental breast meat), and the chicken skin is golden brown and super crispy. While there are hundreds of roast chicken recipes out there, I tried three from some of my favorite celebrity chefs.
After spending hours in the kitchen prepping, roasting, carving, and devouring three tasty roasted chickens from Ina Garten, Marcus Samuelsson, and Chrissy Teigen, I have a winner for the best. My pick for number one was based on how easy the recipe was to follow and make, how easy the ingredients were to acquire, the look of the chicken coming out of the oven, and overall taste.
Here are the three roast chicken recipes I tried, ranked from good to best. If you want to buy a flavorful chicken instead don't miss: We Tried 6 Store-Bought Rotisserie Chickens & This Is the Best
Chrissy Teigen is known for her over-the-top recipes and family secrets from her Thai mom, Pepper. When she claimed she had a roasted chicken recipe that was better than Ina's, I had to try it out for myself.
How easy was the recipe to follow and make? You'll definitely need some basic kitchen knowledge for this recipe, including how to make compound butter, how to separate chicken skin from the meat without tearing it, and how to baste. For better compound butter results with super tiny cuts of everything, consider microplaning your garlic and throwing everything into a mini food processor.
One thing I didn't like was having to babysit the chicken by basting it every 15 minutes for an hour and a half. If time isn't on your side or if you're a set-it-and-forget-it kind of person, this recipe may not be for you.
How easy are the ingredients to acquire?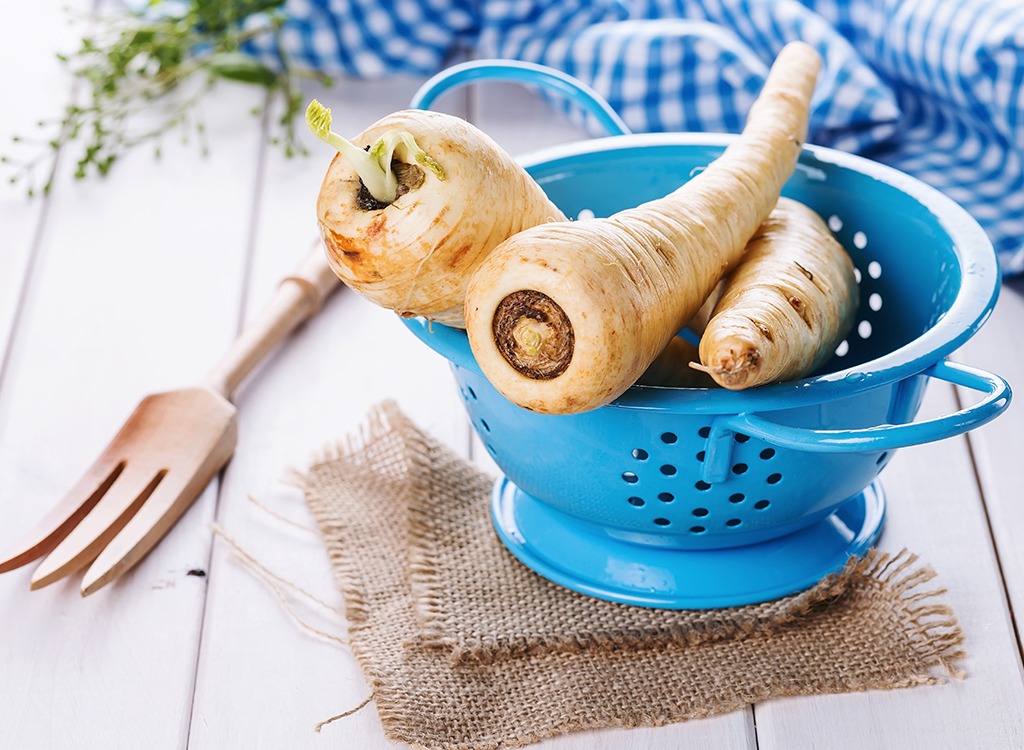 All of the ingredients for this recipe can be found at your favorite grocery store. Some ingredients, like parsnips, might be seasonal, so good alternatives are more carrots or turnips. If you have a smaller family, say 2-4 people, consider getting a three- to four-pound chicken instead of the five- to six-pound bird Teigen calls for as well.
The look of the chicken coming out of the oven: The chicken looks pretty good right out of the oven. Because the compound butter goes on the outside of and underneath of the chicken skin everything gets browned up nicely. One thing to beware of is how big your minced garlic actually is because it can burn in the oven for that long. That happened to me with the garlic and some of the herbs, and I had to pick those away.
Overall thoughts: The chicken and the vegetables were nice, but overall kind of boring compared to the other two roasted chickens. If your family is not as experimental with flavors, this is the chicken for you. This was by far the juiciest chicken of the three, but it also required a lot of attention due to the basting every 15 minutes. I did like that the side was taken care of because the veggies were included in the recipe, so it really was a one-pan dinner with easy clean-up. Leftovers of this chicken would be great in Chrissy's Rotochick Chicken Noodle from the same cookbook.
RELATED: Sign up for our newsletter to get daily recipes and food news in your inbox!
Marcus Samuelsson is known for his unique spin on American dishes like chicken and waffles. His take on roast chicken is also African-inspired and is relatively easy to make. The hardest part of this recipe is acquiring some of the ingredients, but they are worth scouring Amazon for, I promise!
How easy was the recipe to follow and make? This was the first Marcus Samuelsson recipe I've made out of his latest book, and it was pretty easy. The hardest part of the recipe is making the clarified butter, which becomes the flavor base for the chicken. You will need to babysit the butter and follow the directions carefully so it doesn't turn into browned butter, but your patience will be rewarded. You also don't need to do any fancy cuts or know how to break down a raw chicken before making this dish, so it is a little easier for beginners.
How easy are the ingredients to acquire?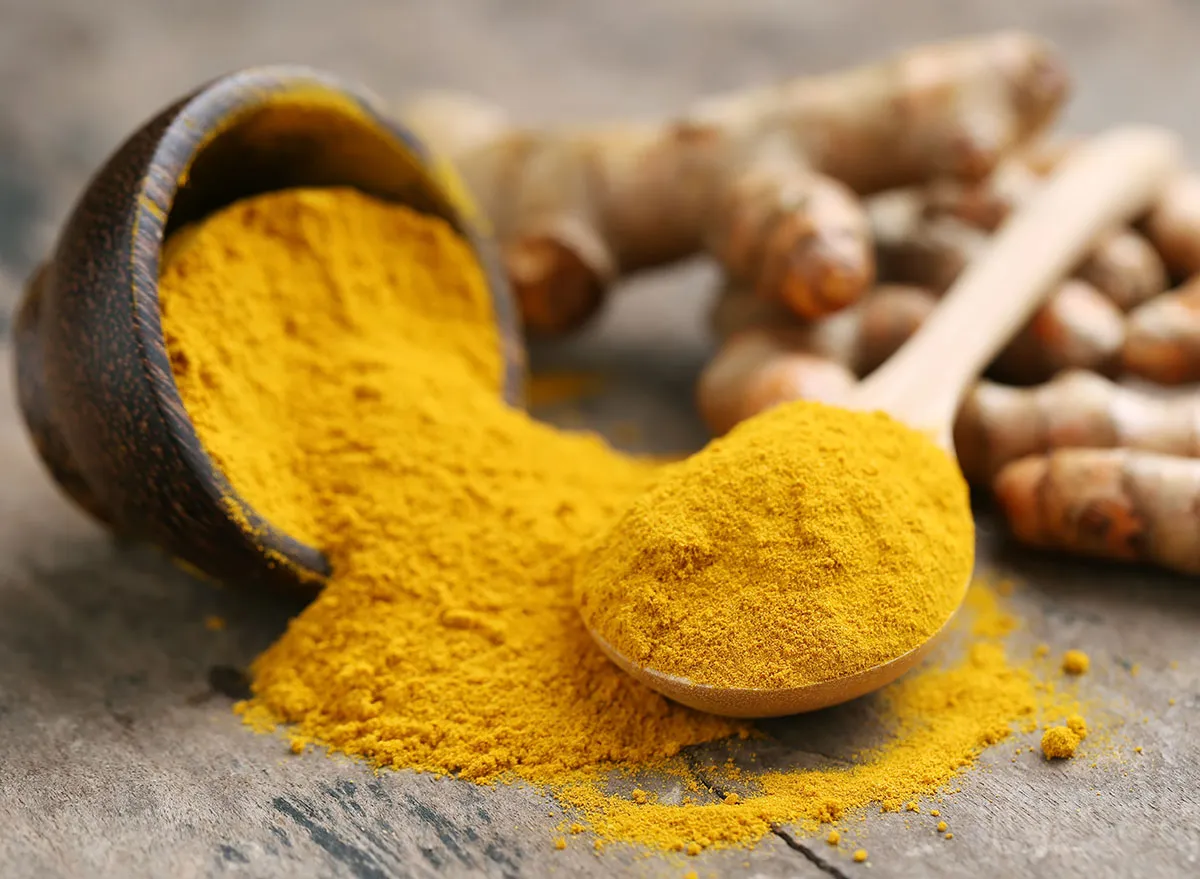 Most of the ingredients can be found at a grocery store with a well-stocked spice area. You'll be grabbing things like cardamom pods, turmeric, and fenugreek seeds. One item you might have trouble finding at a grocery store is berbere seasoning. I found mine on Amazon, but if you have an African market near you, I suggest looking there as well.
The look of the chicken coming out of the oven: The chicken does get browned, but not nearly as browned as its Ina Garten counterpart. I think this is because the butter mixture goes under the chicken skin with oil rubbed on top of the skin making it too wet to get super dark and crispy. It still looked pretty tempting to eat, and it smelled great.
Overall thoughts: I loved the taste of this roast chicken. The African spices gave the chicken a savory and slightly spicy edge I wasn't expecting and rarely find in roasted chicken. Both the white and dark meat were juicy and succulent. I would make this again if I wanted to switch it up from my standby roasted chicken recipe. Next time I make this, though, I would spatchcock the chicken or cut it chicken into pieces before cooking so more of the skin gets irresistibly crispy.
RELATED:  19 Healthy & Easy Chicken Recipes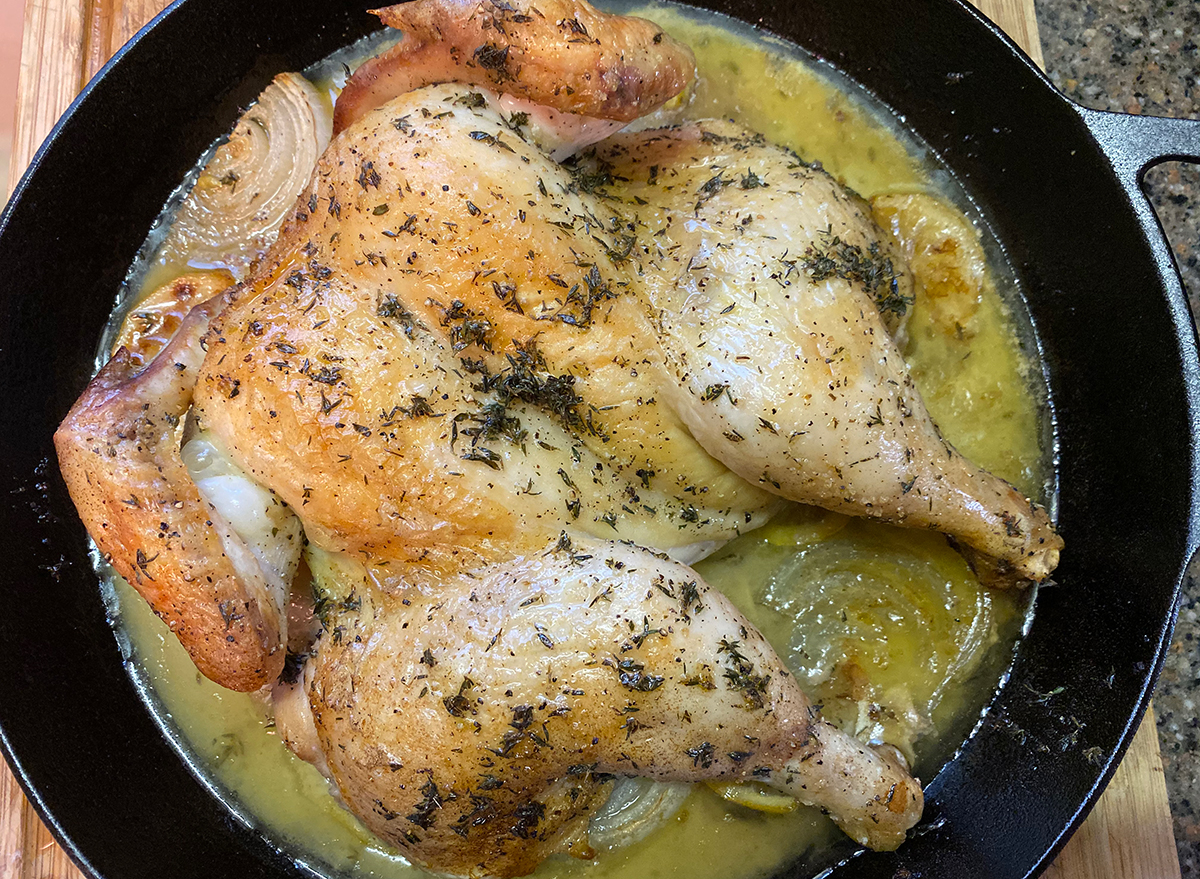 This roasted chicken recipe from Ina Garten was my overall favorite. The chicken was super juicy, the skin got incredibly golden, and the juice that forms at the bottom of the cast iron skillet is nicely served on the side as a savory citrus dip for your chicken.
How easy was the recipe to follow and make? Almost every Ina Garten recipe I've tried over the years has been easy to follow, this one included. The hardest part of the recipe was spatchcocking, or taking the back out, of the chicken so it would lay flat in the skillet. If you want to try this recipe out but don't have a pair of sharp kitchen shears, be sure to get some before making this chicken. I promise it will make cutting the chicken at prep time so much easier.
How easy are the ingredients to acquire?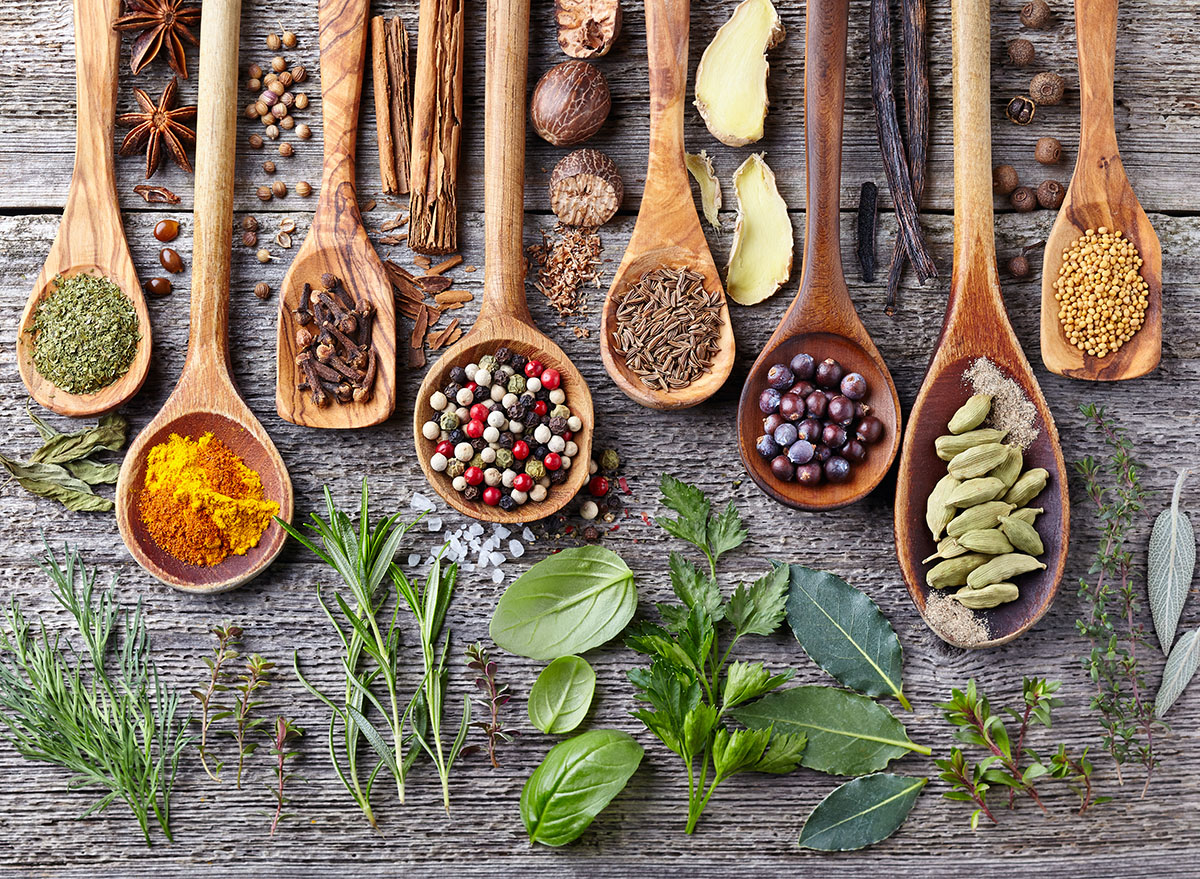 Everything in this recipe, from the whole chicken to the spices and herbs, can be found at a regular grocery store. One thing to note with this recipe is that it does use dry white wine. Don't open your best bottle of wine you've been saving for a special occasion for this dish, but do choose something you would actually drink. I love using the cheaper wines from Trader Joe's. They taste good and they don't break the bank.
The look of the chicken coming out of the oven: Because this chicken is spatchcocked and laid flat, more of the chicken skin is exposed to the hot dry air in the oven, resulting in super crispy skin all over. You'll see the lemons and onions floating in scrumptious juices under the chicken and flecks of thyme on top of the skin. This chicken is definitely Instagram-worthy. After you eat this one you'll be just like Ina saying, "How easy was that?"
Overall thoughts: Out of the three chickens I made, this one had the most flavor and stayed very juicy. The addition of fresh lemon juice as the chicken was coming out of the oven to rest helped to cut through how savory the dish was. Overall, I would make this one my go-to roast chicken dinner. If for some reason there are leftovers of this, peel the skin away and make some super flavorful chicken salad for lunch the next day.
Read more:
15 Cooking Tips We've Learned From Ina Garten
The One Food Ina Garten Would Never Eat
The #1 Way to Cook a Hot Dog, According to a Chef
Megan duBois is a food and travel journalist with bylines at Forbes, Insider, Delish, Popsugar, SmarterTravel, Travel and Leisure and more.
Read more