18 Unexpected Ways To Eat More Protein Powder
Fit in this essential ingredient to your diet by trying one of these clever ways to cook with protein powder.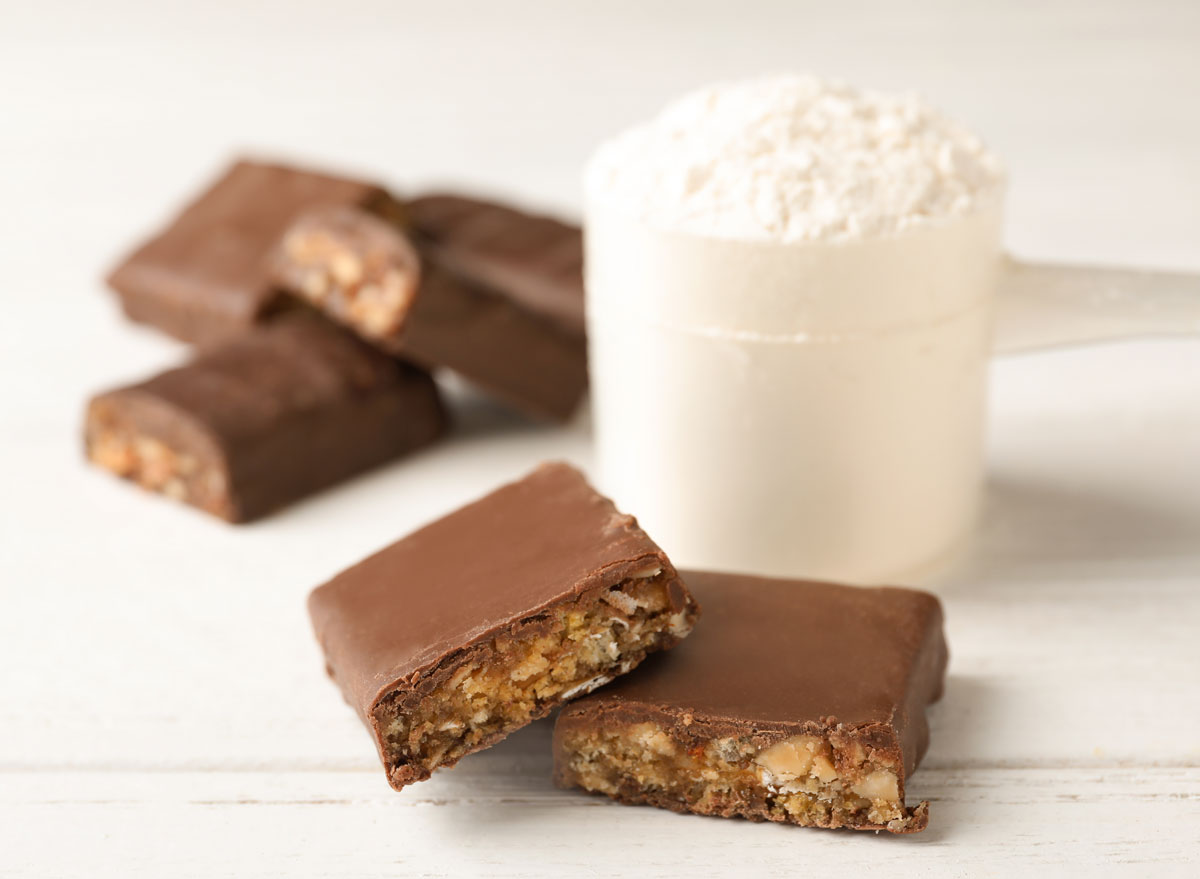 While both versatile and delicious, protein powder is also an effortless way to increase our daily protein intake to help reach the daily recommended dose of 46 grams for women and 56 grams for men. Reaping some major health benefits, protein does it all—it cuts cravings, replenishes muscles, increases energy, and aids in weight loss. To add to the greatness, protein powders are also low in calories and super simple to toss into the food you're already eating. So, when you're sick of plain old protein shakes and you're curious about cooking with protein powder, it's time to simply start adding it into every area of your diet. That's where we come in!
Because protein powder flavors range from peanut butter and chocolate to orange creamsicle—with an assortment of blends to fit numerous dietary lifestyles—you do need to be a little mindful of what you're mixing in where. And because one of the most important parts of getting protein into your body is the quality of the protein, don't forget to research which are the best and worst protein powders to choose, as well. Now, let's get started with cooking with protein powder!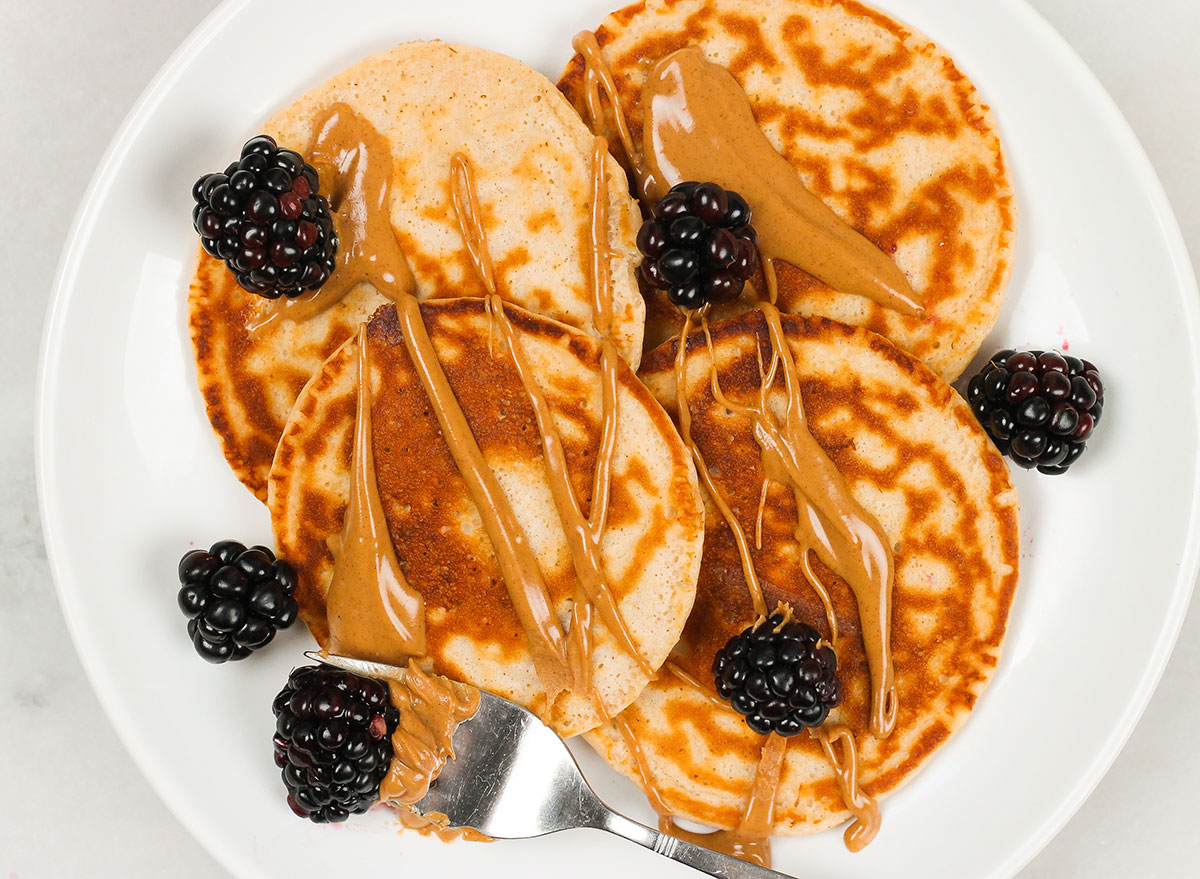 How can you make a traditionally unhealthy breakfast into a muscle-building machine? Add protein powder! These super-simple pancakes have not one, but three sources of protein: protein powder, whole oats, Greek yogurt, and milk.
Get our recipe for The Best Protein Pancakes.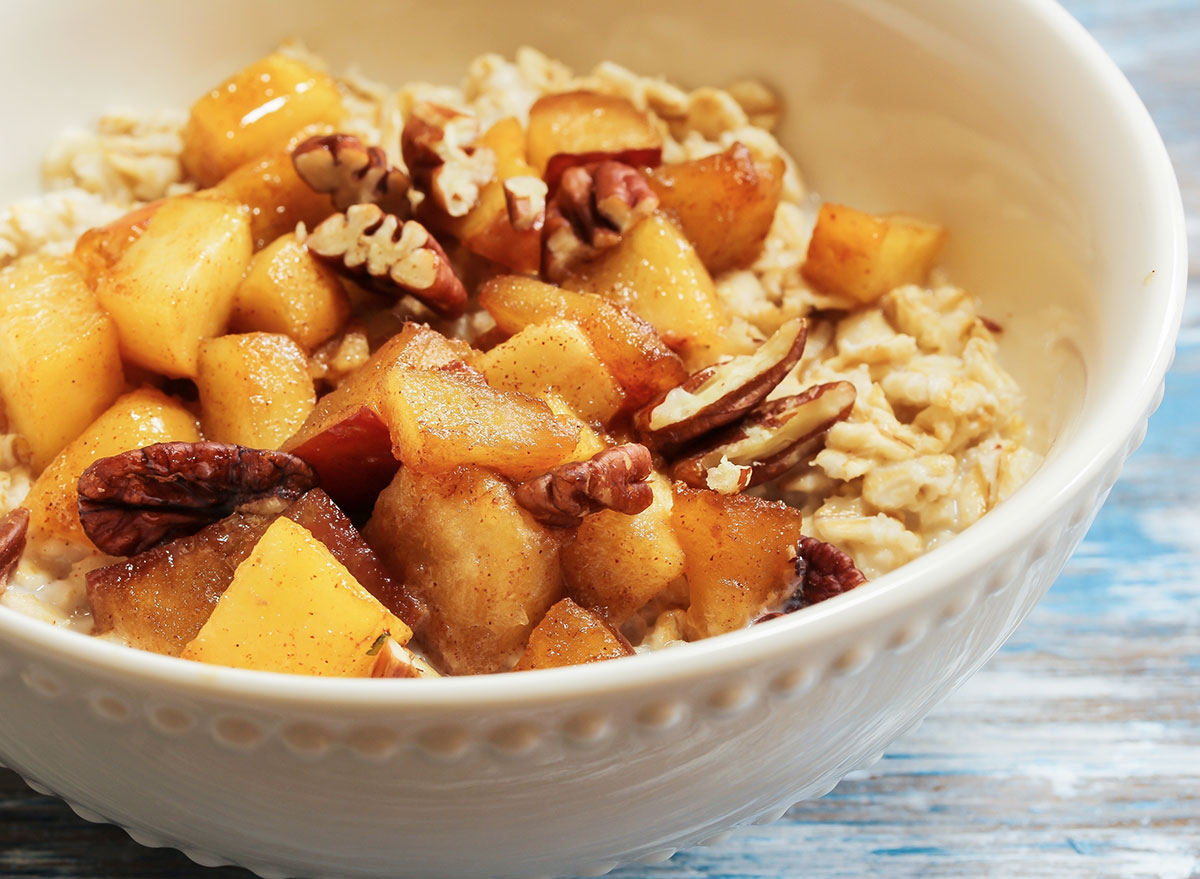 Are you resorting to the icky prepackaged oatmeal because you think plain oatmeal is a boring breakfast with no taste? It doesn't have to be that way! You can start cooking with protein powder by tossing those pre-flavored oatmeal packets (that are filled with artificial ingredients, additives, and sugar) and indulge in a hearty breakfast with the help of some protein powder. Mix ¼ cup of steel-cut oats with 1 cup of water (or your favorite nut milk), 1 small scoop of protein powder, 1/2 tablespoon of flaxseed, a diced green apple, and nutmeg. Bring the water to a boil, add oats, reduce to low, and let simmer for 30 minutes. Add in all your fixings at the end to get a perfectly warm bowl of healthy oats or chilled overnight oats.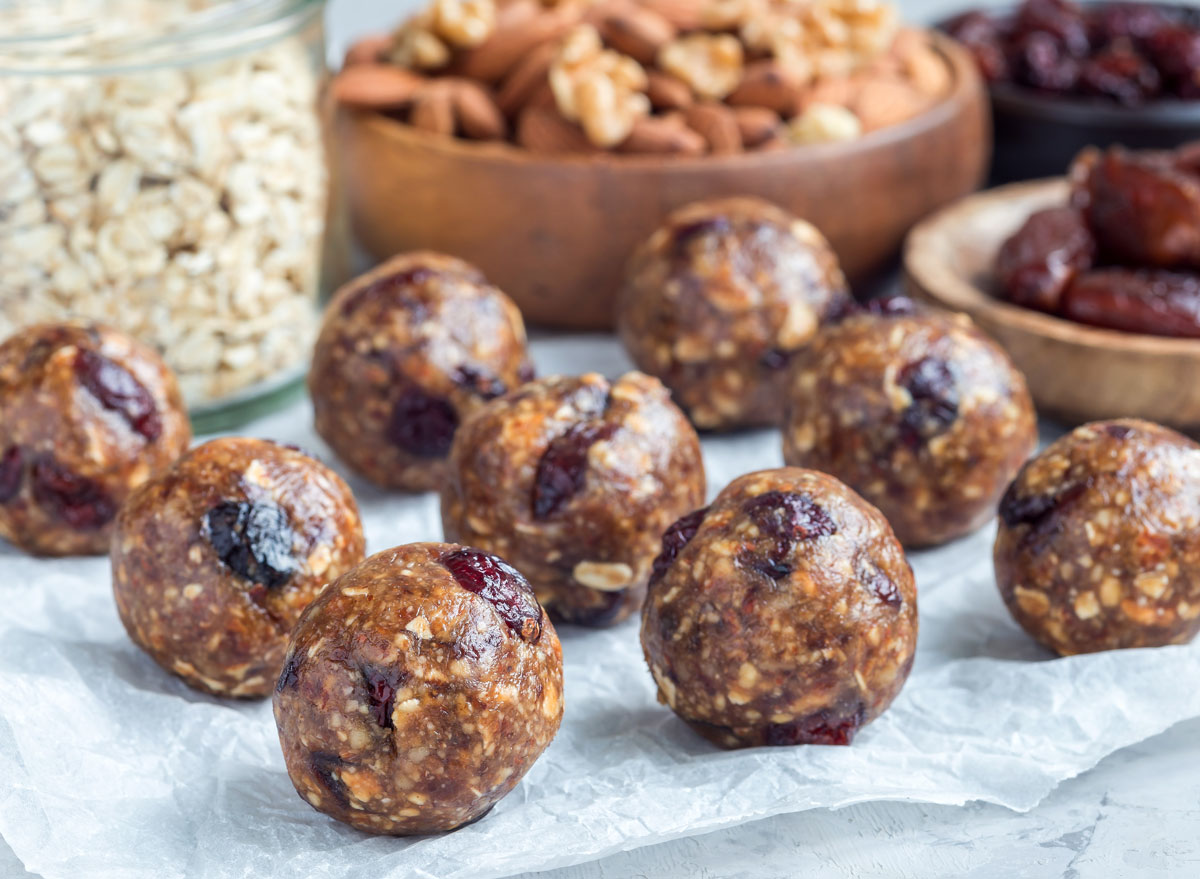 Don't want to have a whole bar? Make some no-bake protein energy balls instead! Prep a bunch of them and have them for easy snacking during the week. Try any of these 25 Recipes for Energy Balls That Live Up to the Hype.
STAY INFORMED: Sign up for our newsletter to get the latest food news delivered straight to your inbox.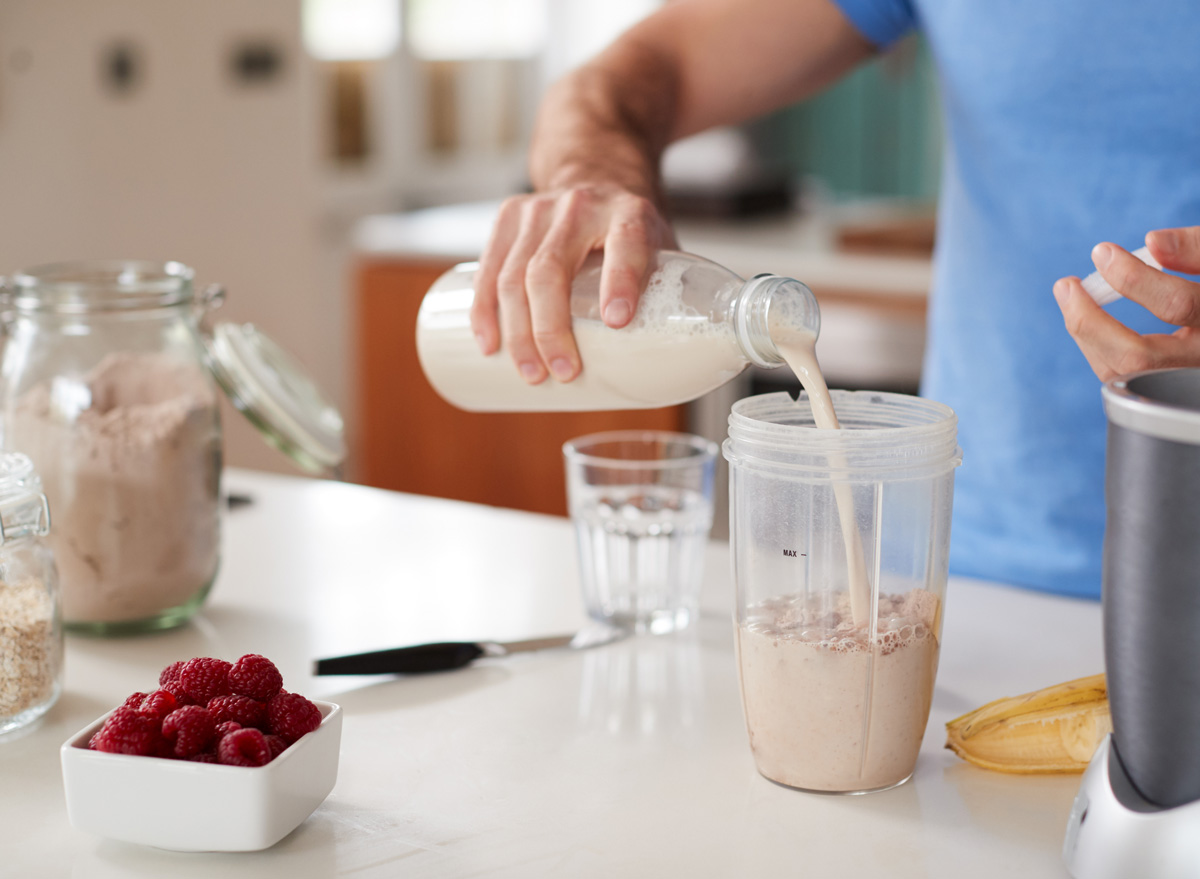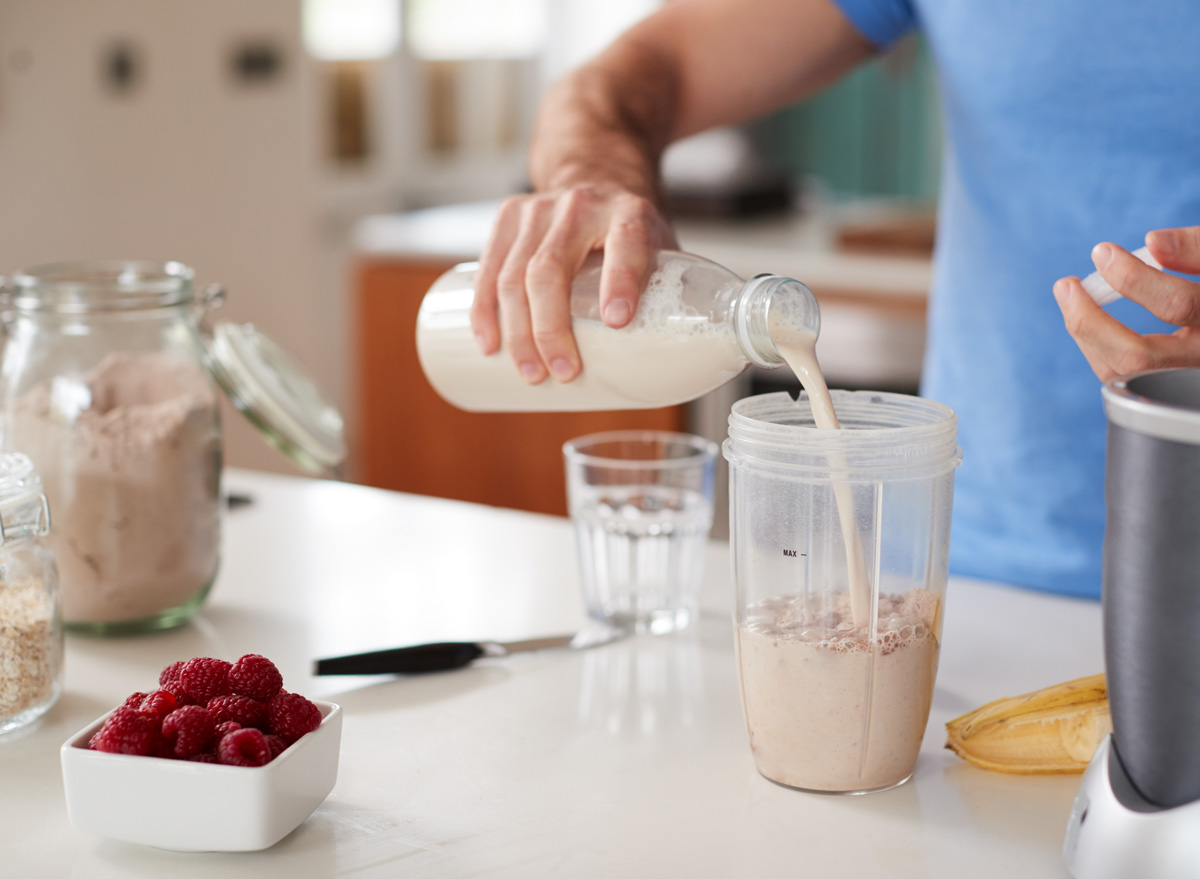 Craving a milkshake? Boost your milkshake with the amazing benefits of protein powder by adding some protein! Try any of these 22 Best Protein Shake Recipes for Weight Loss.
Iron up some protein waffles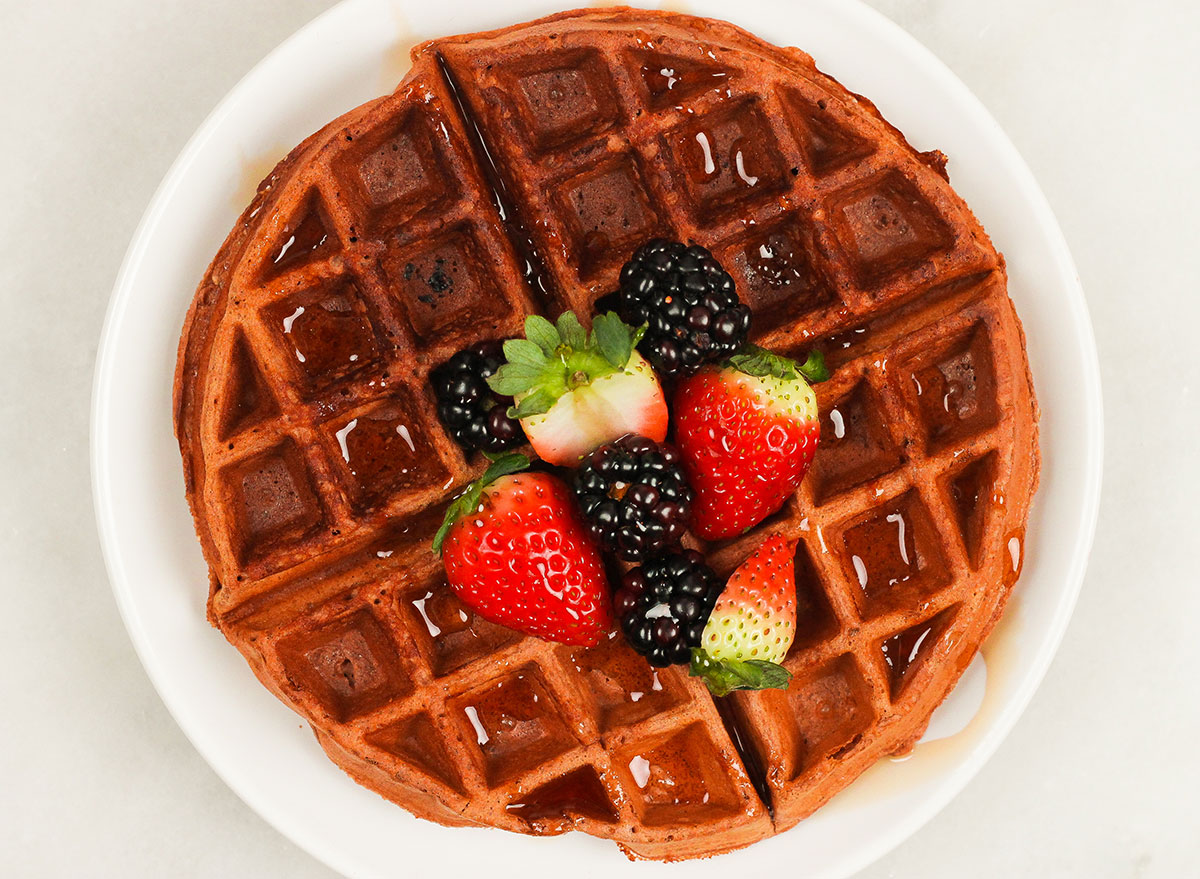 Leggo your boring waffles of the past and whip up this protein-rich batter. Make these protein waffles, then keep your waffle iron out for these 19 Non-Waffle Things to Make in a Waffle Iron.
Get our recipe for Chocolate Protein Waffles.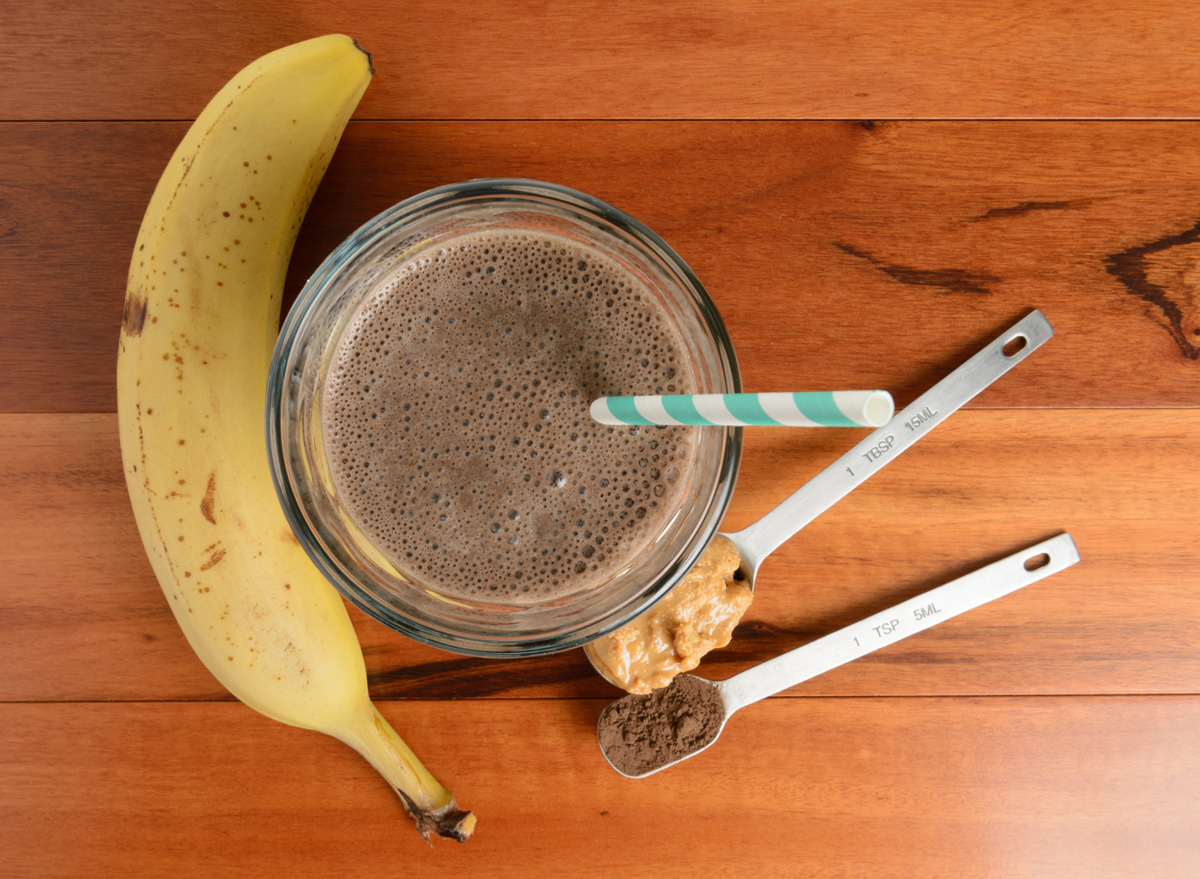 Make your fruit smoothie a protein smoothie by adding a scoop of your favorite blend of protein powder. To make it even more nutrient-dense, add chia seeds and flax meal. You can even imitate some of your favorite desserts like carrot cake or coconut cream pie in smoothie form with the help of those flavored protein powders. They give a smoothie a great consistency and some often-needed sweet flavor.
Get our recipes for 22 High Protein Smoothie Recipes from Diet and Fitness Experts.
Start your day off right with the caffeine you need to get your energy flowing and the protein you need to keep it going. Add a single scoop of protein powder and almond or coconut milk to a freshly brewed cup of Joe, stir, and enjoy. Coffee is already chock-full of natural antioxidants and metabolism-boosting properties, so why not add in some extra benefits with the assistance of protein powder?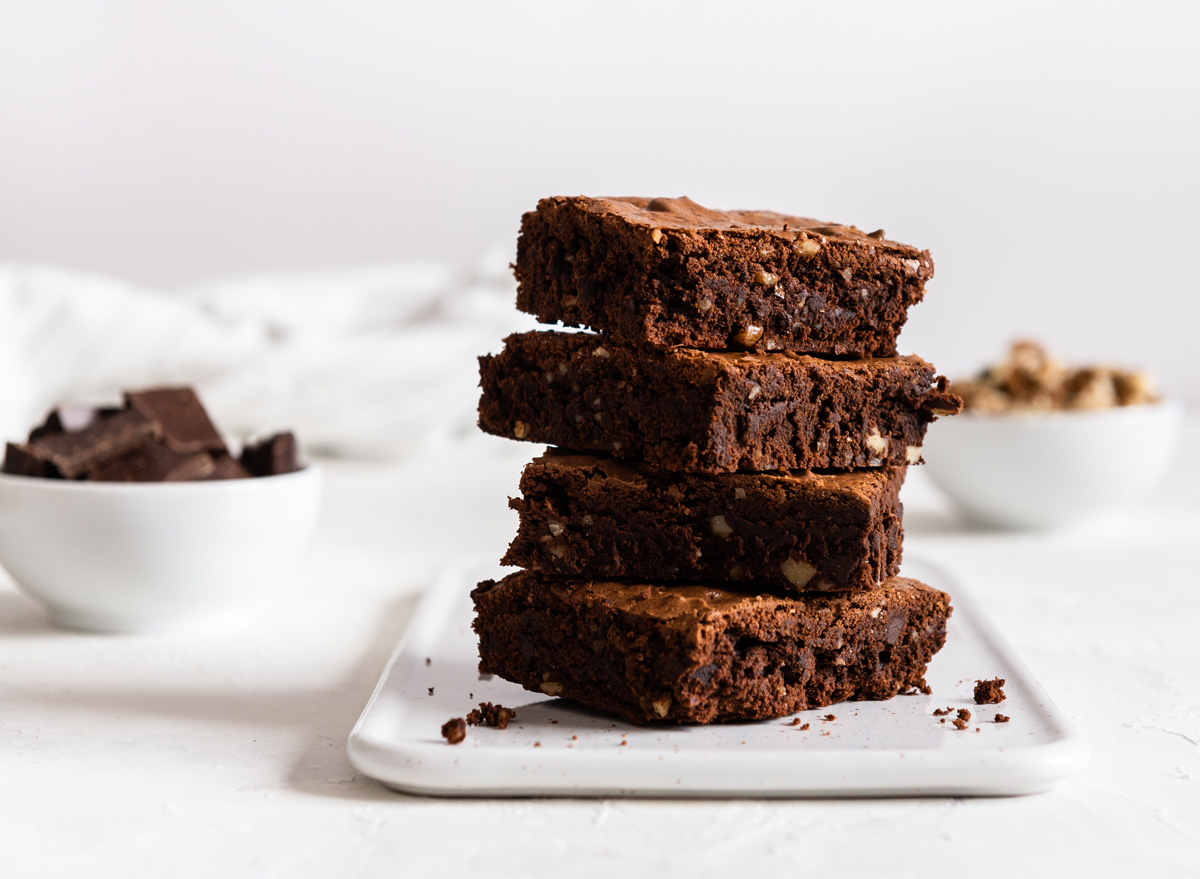 Brownies, cakes, cookies, and more—there is no shortage of healthy desserts you can add protein powder to! Choose a protein powder with the flavor that your dessert is looking for and mix it right into the batter. We love this protein brownies recipe from Ambitious Kitchen that allows you to have a brownie for just 100 calories! It's one of the easiest ways to start cooking with protein powder.
Make your own protein bars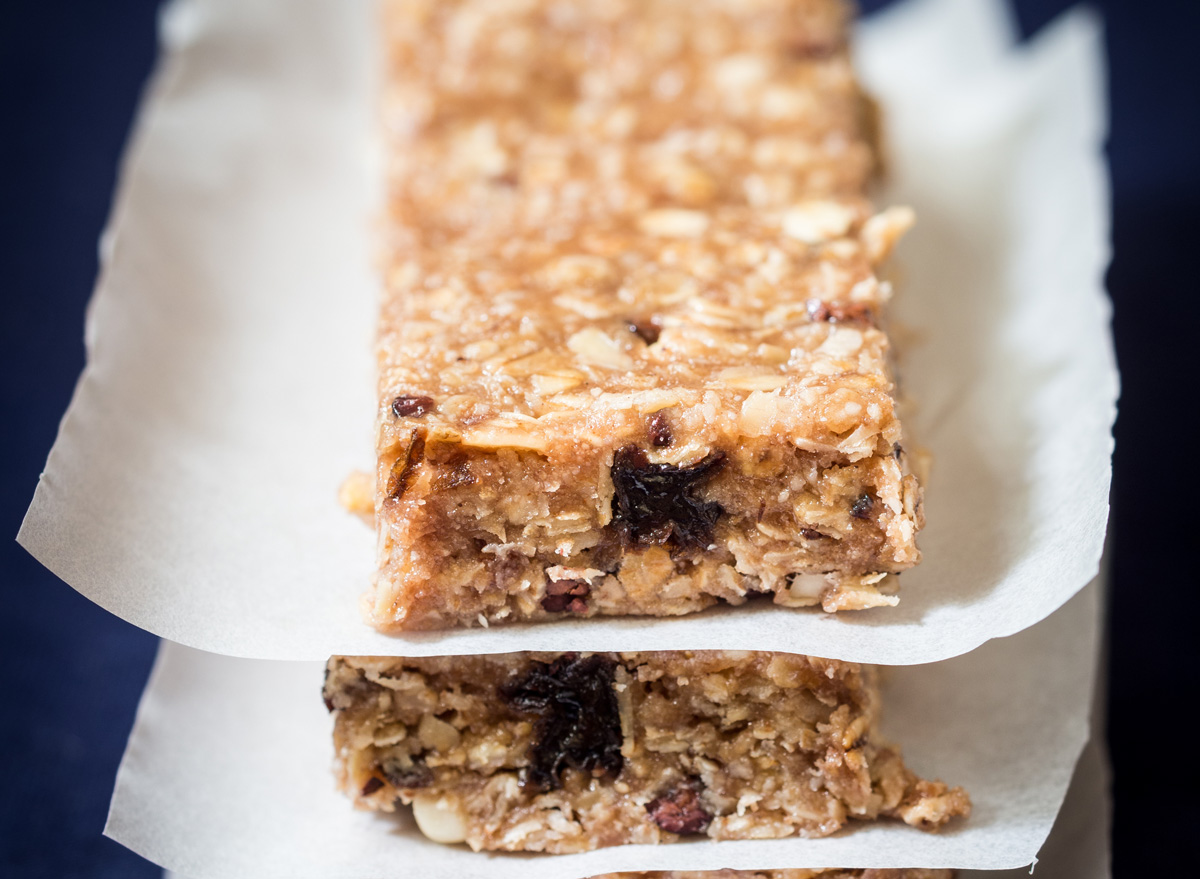 Why buy a protein bar when you can make your own? Get your protein powder fix by mixing it into your very own protein bar recipe, like this one from Minimalist Baker.
Throw it in some baked doughnuts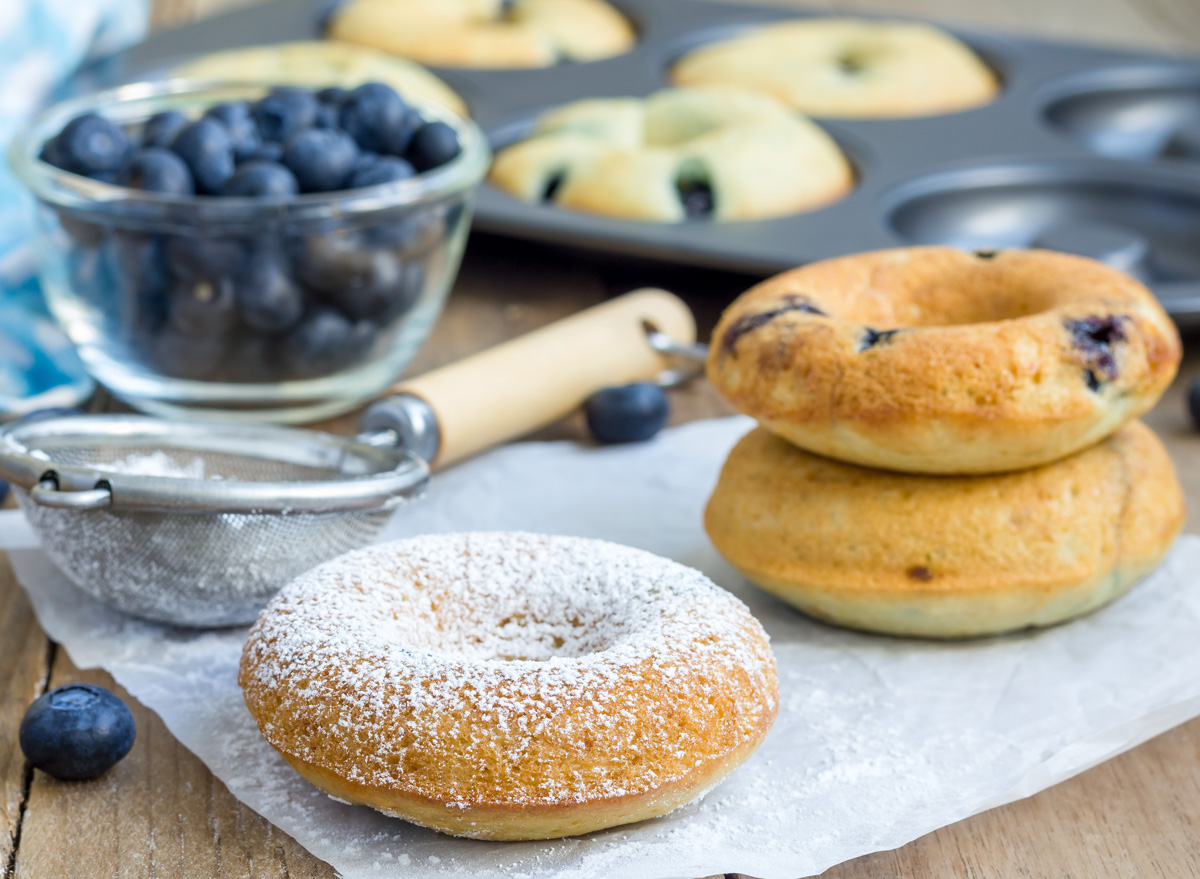 These Blueberry Protein Doughnuts are insanely delicious. And with 8 grams of carbs and 17 grams of protein per doughnut, you won't stop at just one!  This recipe is easy to make, making your next sweets cravings is satisfying (in more ways than one)!
Get this recipe from Kinda Healthy Recipes.6254a4d1642c605c54bf1cab17d50f1e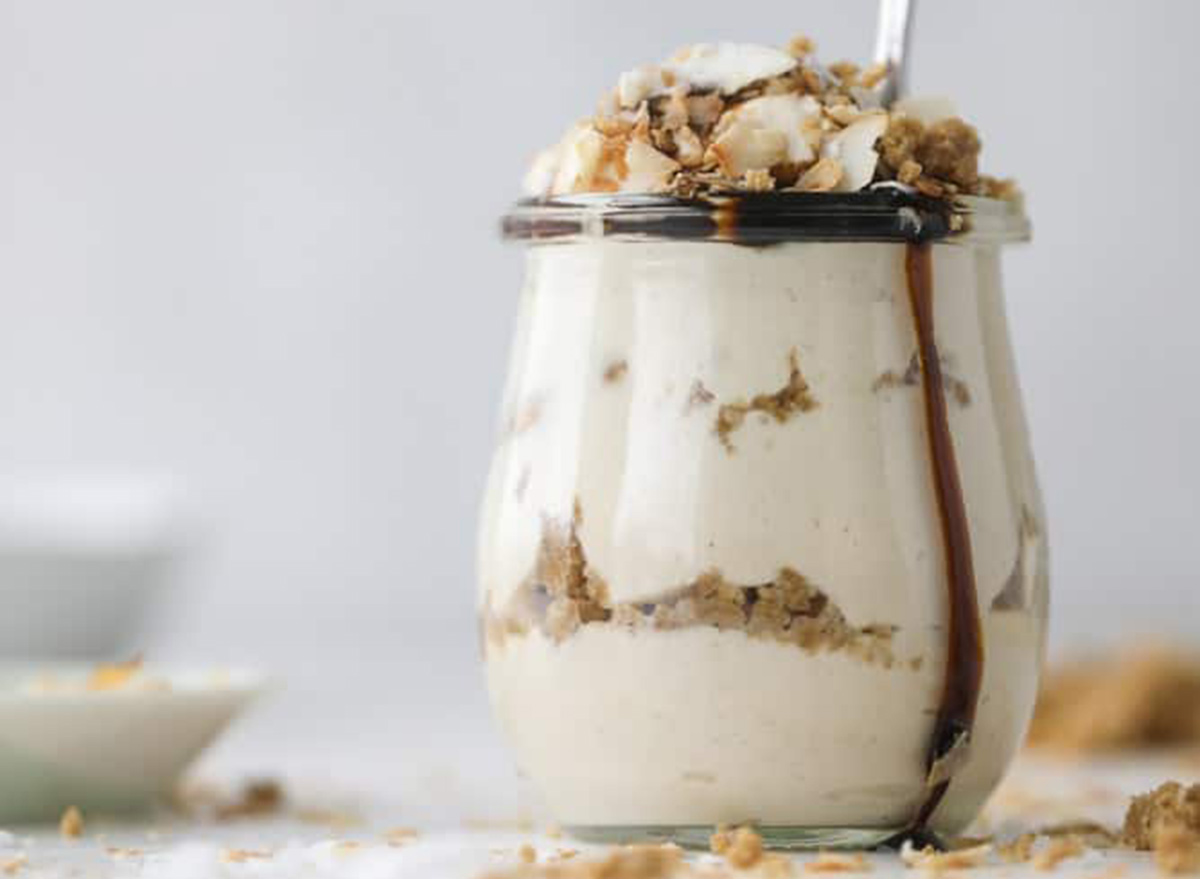 Yogurt is a delicious snack loaded with health benefits like bone-building calcium and probiotics. A study done by The American Journal of Clinical Nutrition showed that there is a direct link between the lactic acid-producing bacteria in yogurt and strong gut health. Combine a small scoop of vanilla protein powder, plain Greek yogurt, mixed berries, cinnamon, and a handful of shaved almonds and get a flavorful treat any time of the day!
Get this yogurt parfait recipe from How Sweet Eats.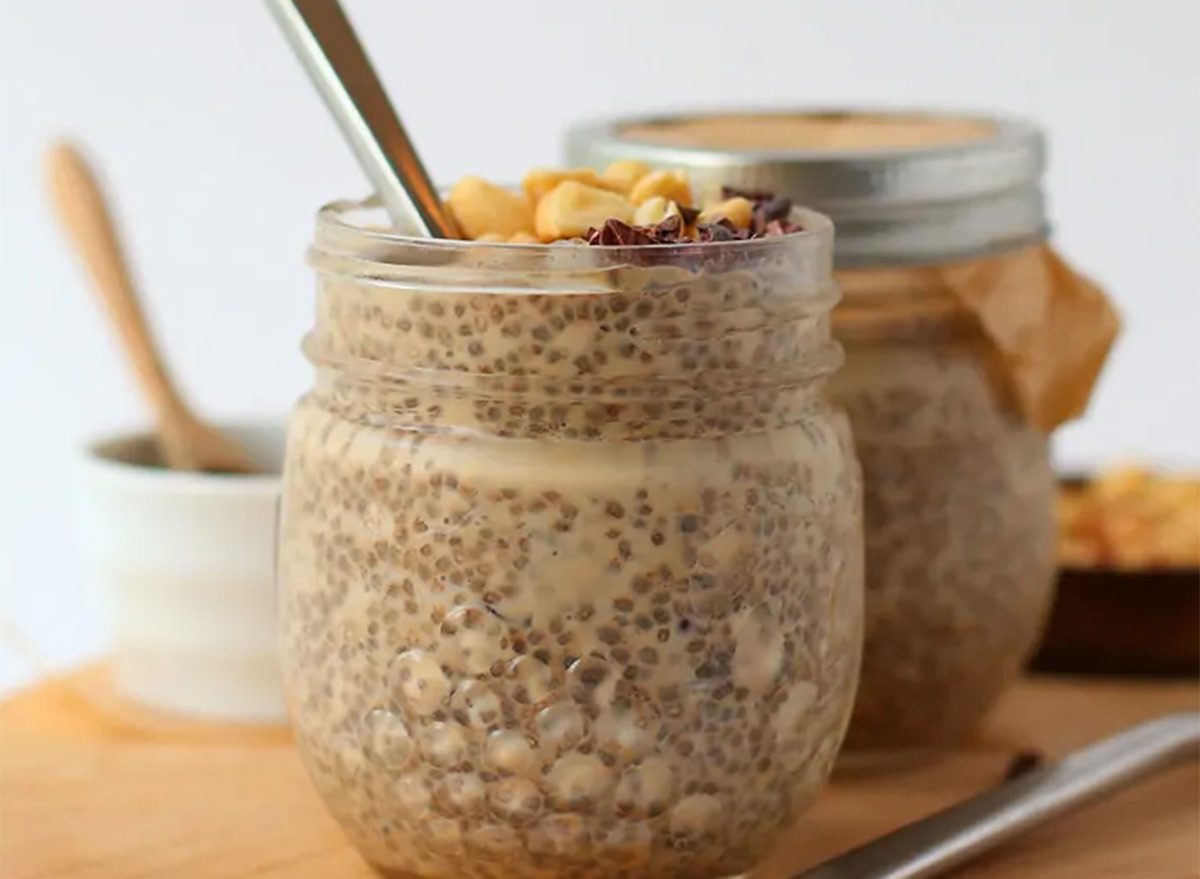 When it comes to getting a tasty treat that isn't gut-wrenching, you can easily combine chia with any liquid in order to find the consistency of pudding with no unnecessary additives. To make your chia treat even more exciting, toss in a scoop of chocolate protein powder to give it that extra sweet kick you're looking for and even more protein.
Get this chia pudding recipe on My Darling Vegan.
Add protein to your protein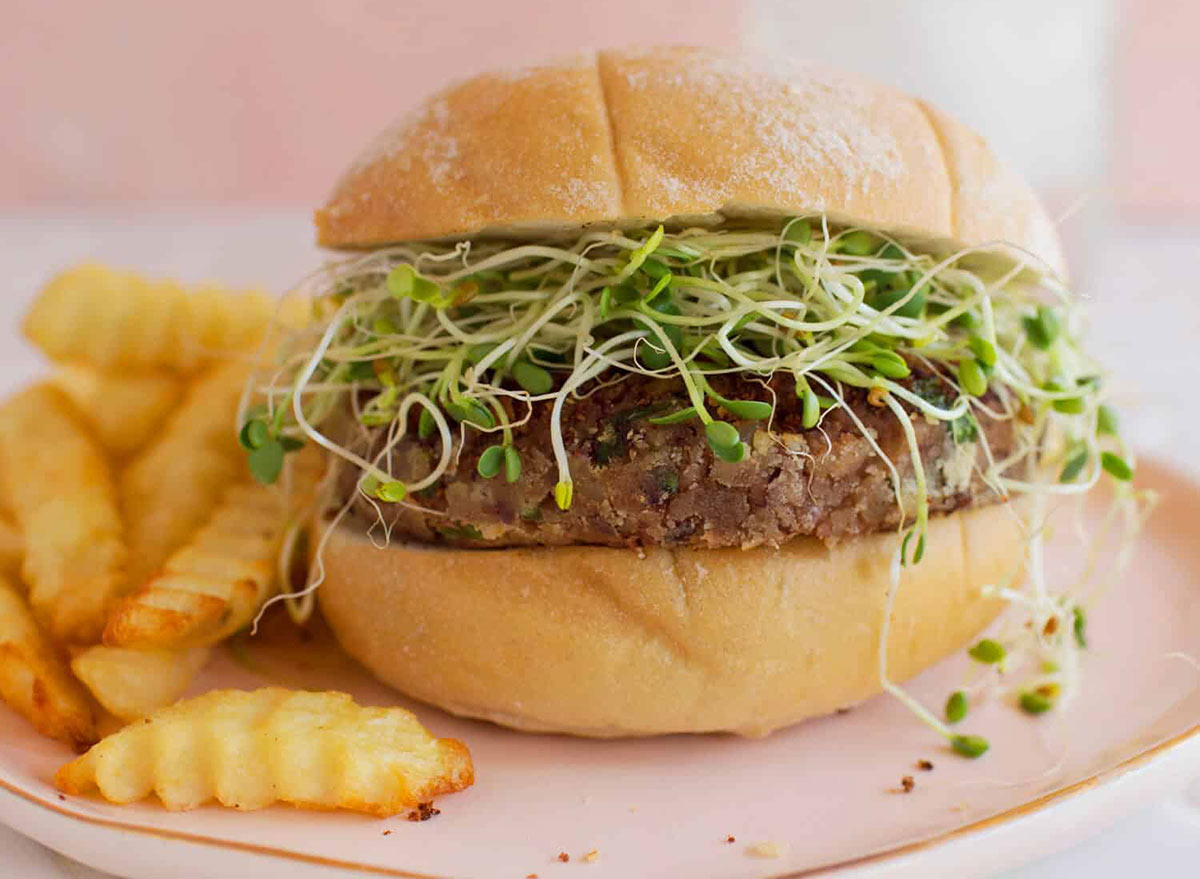 Sound redundant? Maybe so, but by adding a little bit of unflavored protein powder to your meatballs, veggie burgers, or lasagnas can really amp up those belly-shrinking benefits. It's a great binder and keeps your classic meals tasting and feeling just like they're supposed to! There aren't any crazy steps, either; just add ¼ a cup of protein powder to your signature recipe.
Get this veggie burger recipe on A Beautiful Mess.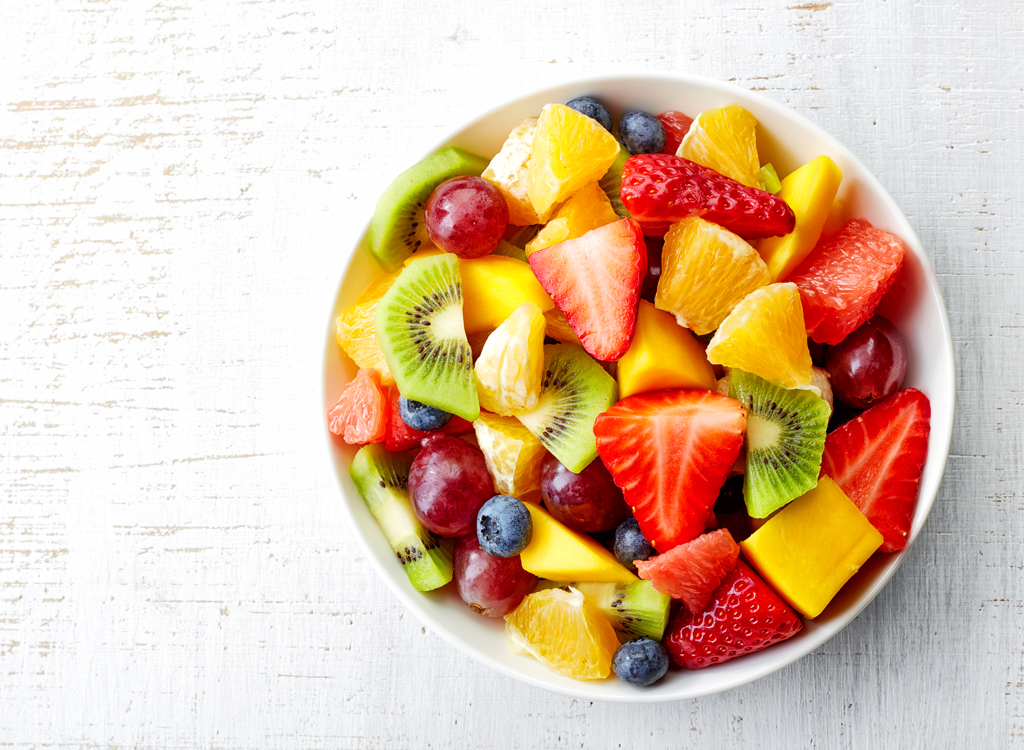 A bowl of refreshing fruit is like nothing else— juicy, invigorating, and so satisfying. But fruit is one of the food groups slacking off when it comes to the calorie to protein ratio. By giving your fruit a sprinkle of protein powder, you can change that! This becomes a perfect midday snack that gets you all your vital nutrients.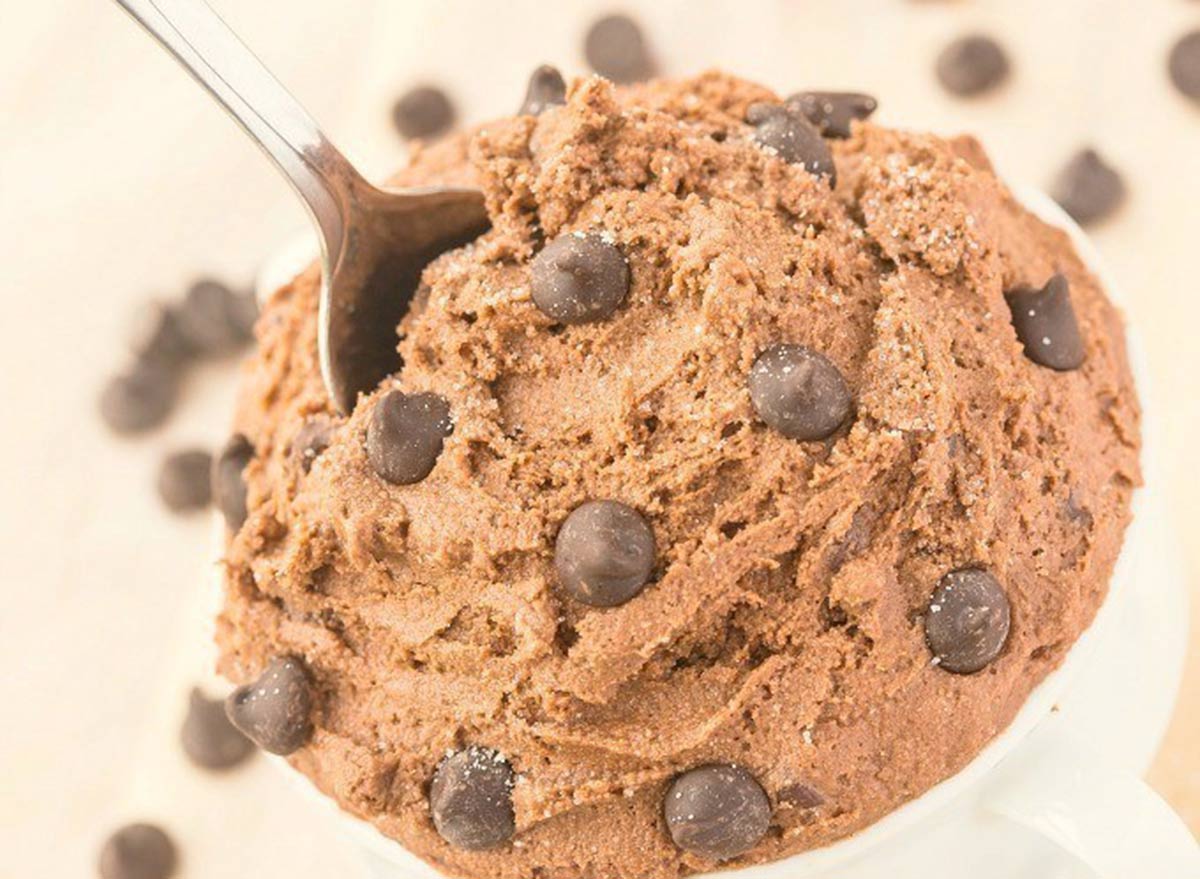 Make a dip by combining protein powder to one of your healthy faves to get some extra waist-whittling benefits. You can combine a scoop of chocolate protein powder, a tablespoon of nut butter and a tablespoon of water at a time until it reaches your desired consistency to dip your apples in. Or go for a savory Greek yogurt Tzatziki dip, hummus, or guacamole with the addition of a scoop of unflavored protein powder. Be sure not to add so much that it changes the texture of the dip; incorporate it slowly and add a liquid like water or lemon juice if necessary.
Get this brownie batter protein dip recipe from A Big Man's World.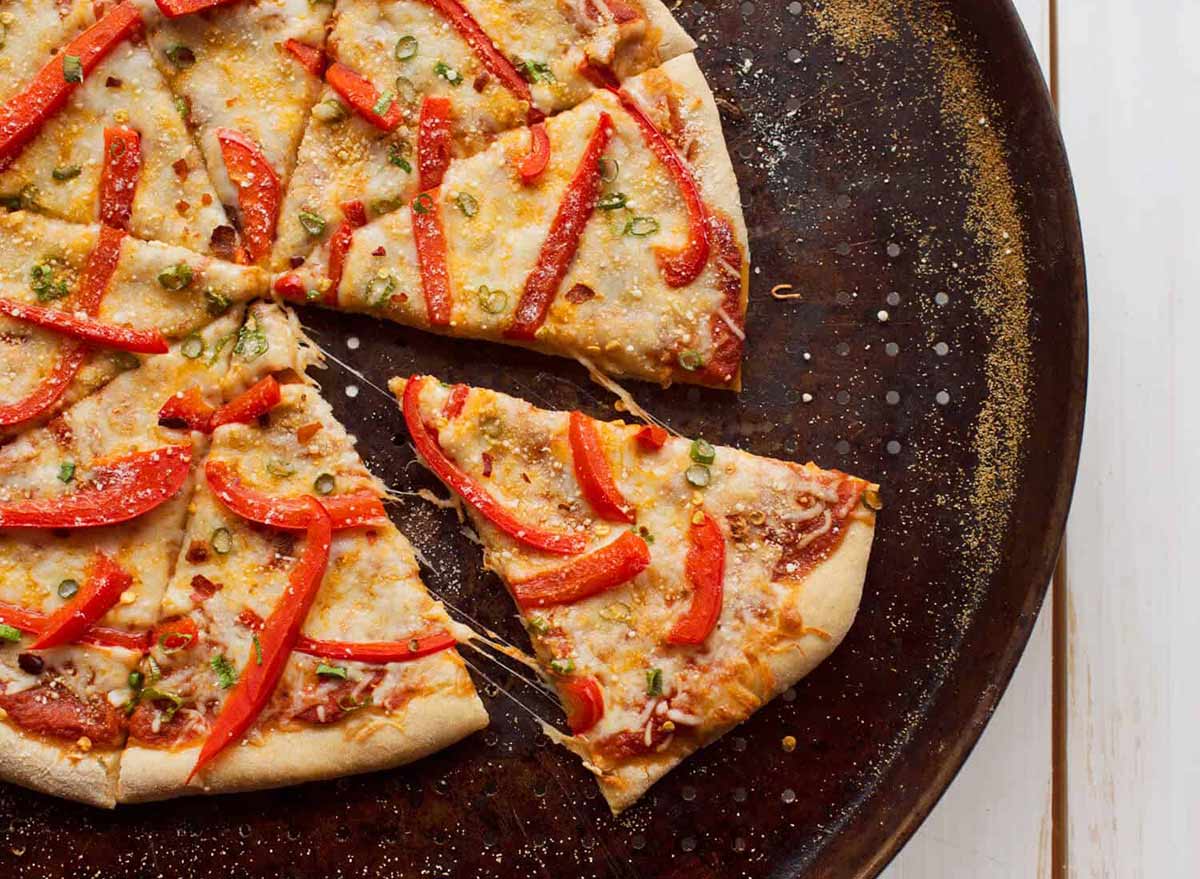 Protein-packed pizza? Yes, please! It's hard to resist a good slice of pizza, so stop resisting and instead indulge in a healthy version of the old favorite. Make basic pizza dough using 1 cup of rolled oats, ¼ cup of unflavored protein powder, 1 whole egg, 2 egg whites, and seasonings of your choice. Or, get this protein pizza dough recipe on A Beautiful Mess.
Add it to mashed potatoes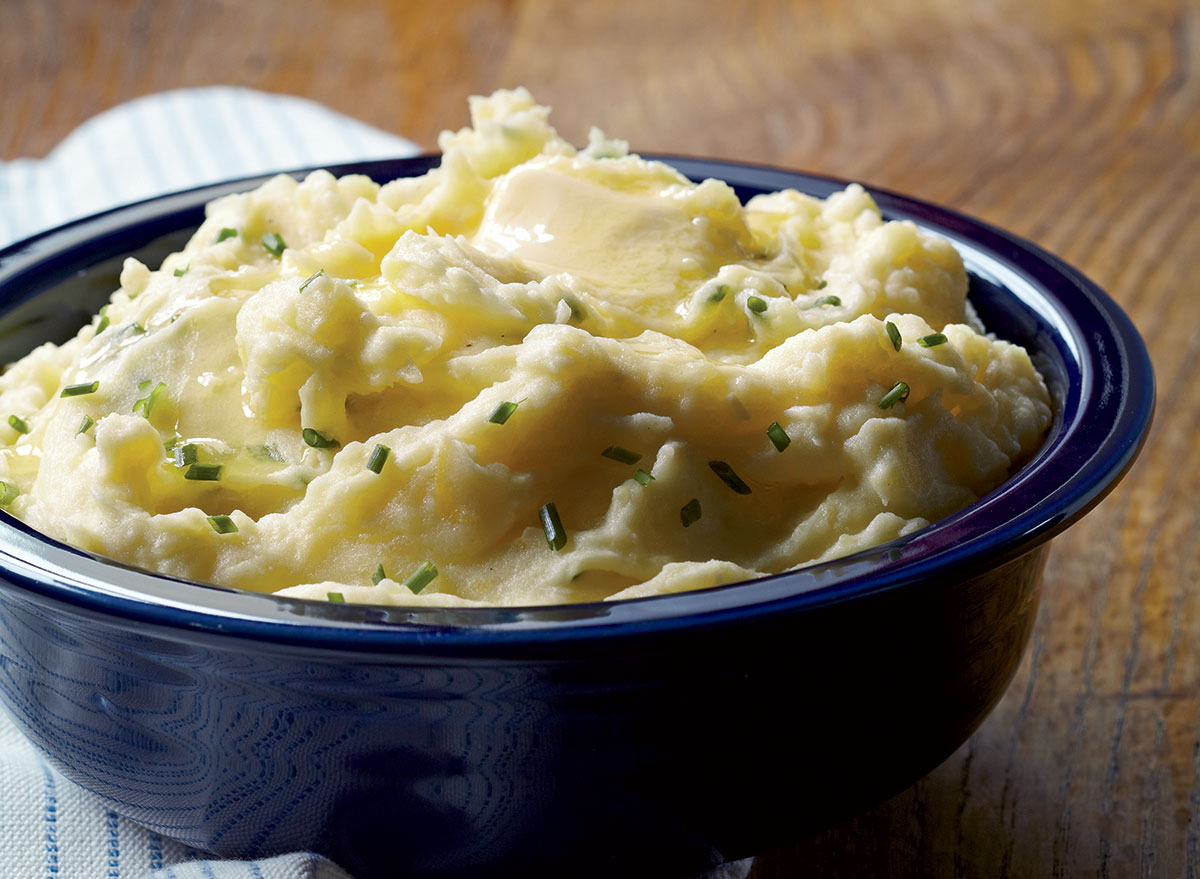 Yes, mashed potatoes is one of the many ways you can start cooking with protein powder! Or really to any vegetable that can be mashed. A small scoop of flavorless protein powder can be added to mashed veggies like squash, cauliflower or potatoes and it might just be the answer to getting that consistency perfectly right. If it seems too firm, add a splash of almond milk or water.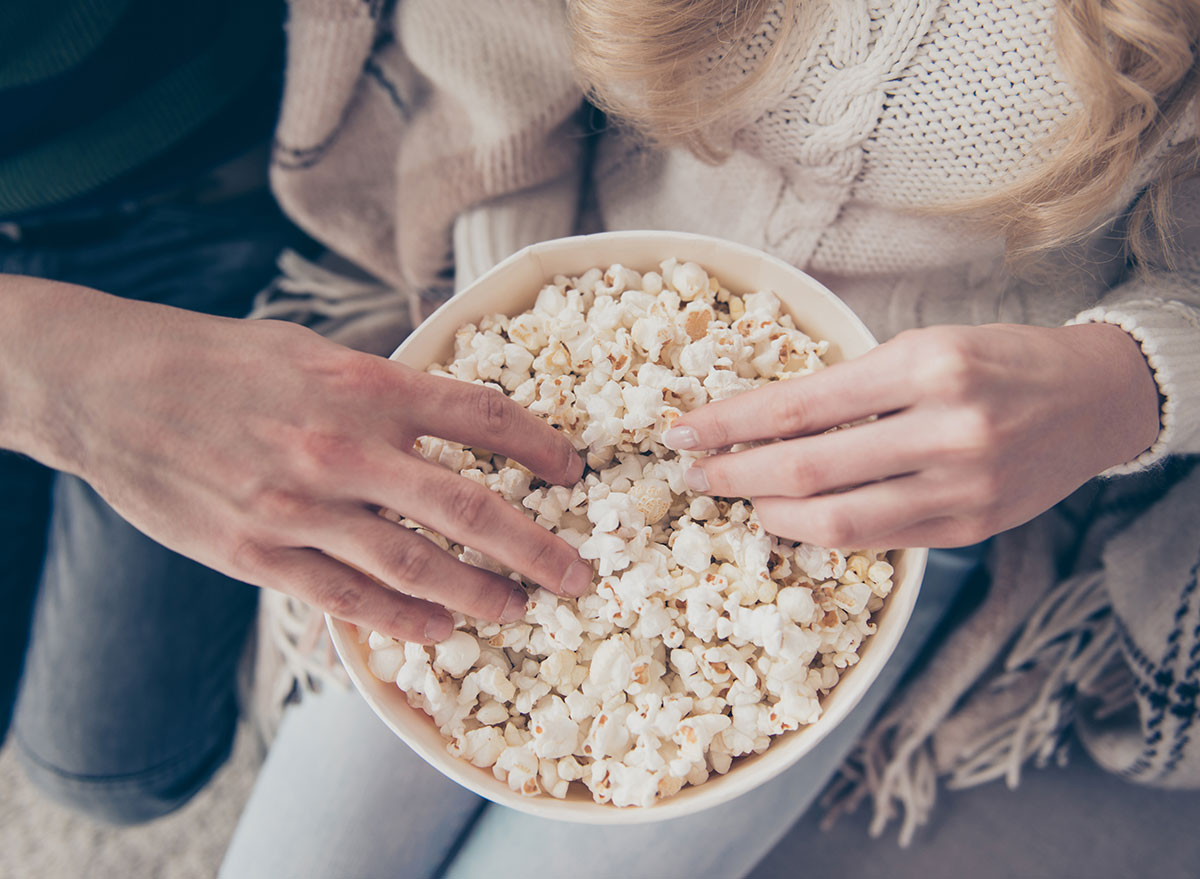 There are endless snacks to make or top with protein powder to get a boost of hunger-squashing protein into your body. Toss popcorn or baked chickpeas in chocolate protein powder and chipotle powder to get a perfect balance of sweet and salty. Speaking of popcorn… Is Popcorn Healthy? Registered Dietitians Weigh in Once and for All