5 Amazing Cookbooks Written by Black Authors
Here are just a few cookbooks from Black chefs, recipe developers, and fitness influencers that we love.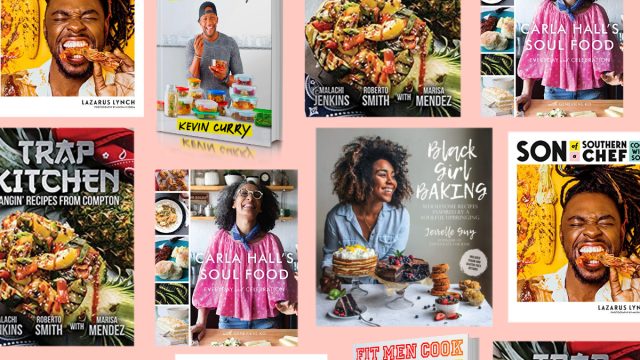 The killing of George Floyd and many other innocent Black Americans has sparked a revolution, and to help support the Black community, Eat This, Not That! wanted to showcase just a few of the amazing cookbooks that Black people have written.
In light of the tragic events that have transpired in 2020, and that have occurred for years, we wanted to compile a list of some of our favorite cookbooks authored by Black recipe developers, fitness influencers, and chefs. Below, you'll see our top five picks that we recommend you purchase if you haven't already. We have no doubt that you'll want to fill your online shopping cart from your local bookstore with these gems!
RELATED: 15 Black-Owned Food Brands You Can Support Right Now
Kevin Curry is the author of Fit Men Cook, a cookbook that is tailored to both men and women looking for healthy recipes to spice up their diet. Curry's book is packed with 100 healthy recipes including Low-Carb Jambalaya, Juicy AF Moroccan Chicken, Kale Yeah Chop with Salsa Criolla Vinaigrette, and Sweet Potato Whip. The fitness influencer is also the creator of the FitMenCook app, which has over 500 meal prep recipes and even includes the nutritional information for each.
RELATED: Genius Ways to Retrain Your Taste Buds to Love Healthy Food.
Black Girl Baking: Wholesome Recipes Inspired by a Soulful Upbringing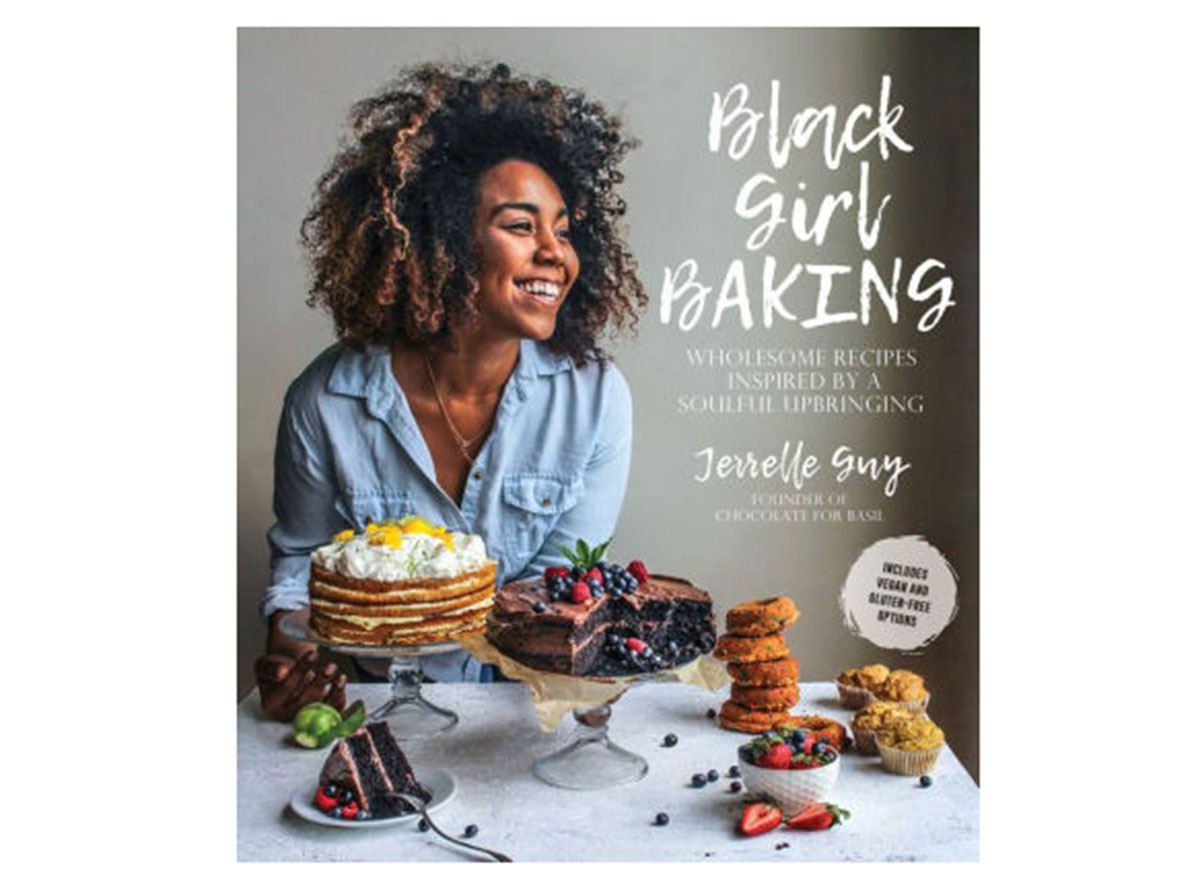 Jerrelle Guy is the mastermind behind Black Girl Baking as well as the blog, Chocolate for Basil. Guy brings art and expression into her recipes while removing traditional baking rules from the equation. Back when her cookbook debuted in February 2018, she told Bon Appetit's healthyish, "You don't have to be a baker to bake any of these recipes. It's not about perfection; it's about the journey, and I think that's why I organized the book in a way that focuses on the process."
As a former vegan, Guy included a lot of vegan (and even gluten-free) recipes in her cookbook, so those with dietary restrictions can indulge too!
Son of a Southern Chef: Cook with Soul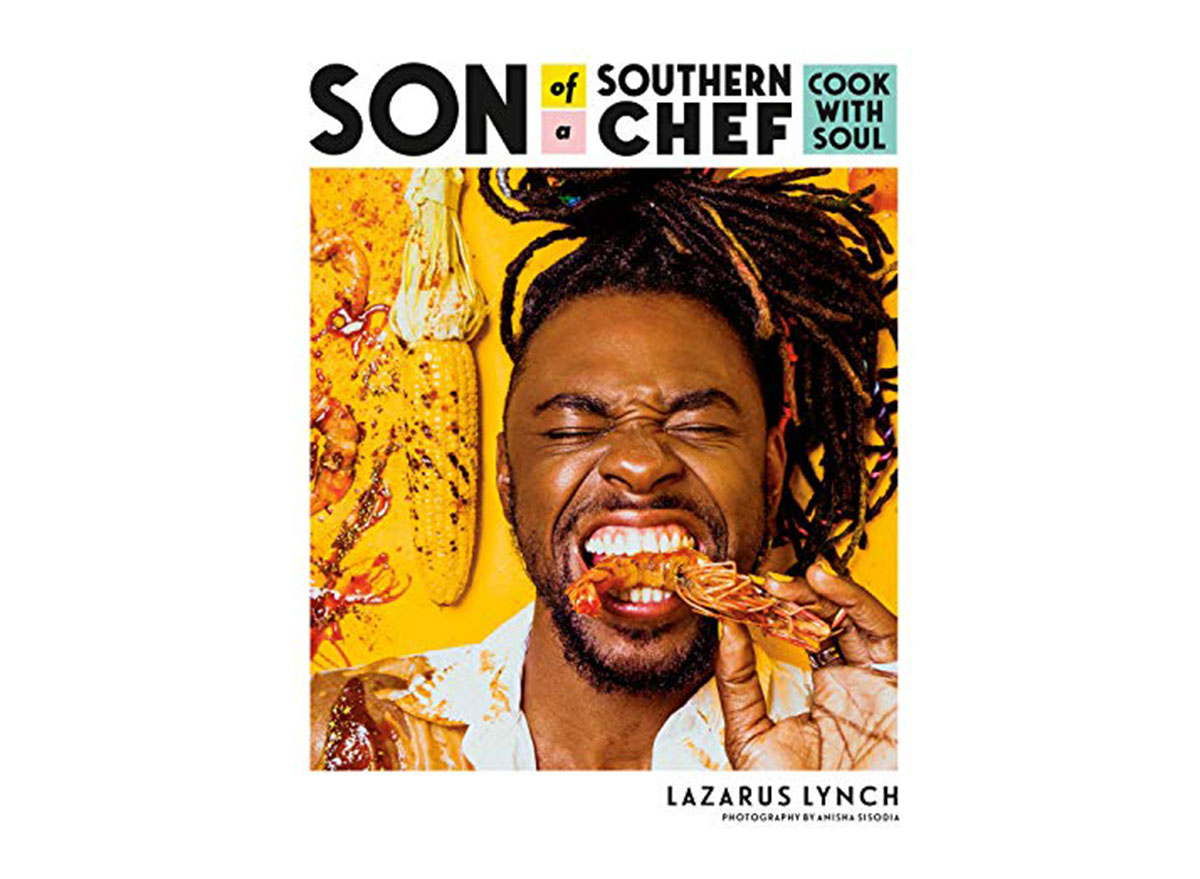 Lazarus Lynch is the author of Son of a Southern Chef, which includes 100 recipes that highlight a hybrid of Southern and Caribbean-inspired dishes including Brown Butter Candy Yam Mash with Goat Cheese Brülée and Dulce de Leche Banana Pudding. Lynch grew up with a Guyanese mother and a father from Alabama, so his cookbook features dishes that are inspired by his parents' roots.
In 2013, Malachi Jenkins aka "Chef Spank" and Roberto Smith "Sous Chef News" left rival street gangs to create Trap Kitchen, a catering service in Compton, California. Now the business caters to various other pockets of Los Angeles including Long Beach and Hollywood, as well as surrounding cities and even Portland, Oregon. In 2017, the duo released their first cookbook, Trap Kitchen, which showcases recipes unique to Compton.
Carla Hall, TV chef from ABC's The Chew, released her soul food cookbook in 2018, which spotlights recipes inspired by her Nashville roots. Hall's cookbook consists of veggie-filled soul food such as Roasted Cauliflower with Raisins and Lemon-Pepper Millet and Chunky Tomato Soup with Roasted Okra Rounds in addition to comforting classics such as her own personal spin on buttermilk biscuits.
Cheyenne Buckingham is the news editor of
Read more