15 Things You'll See at Costco in 2021, According to Insiders
Here are all of the changes and new products coming to the warehouse.
With 2020 behind us and pantries (hopefully) stocked with enough paper towel and toilet paper to last through the rest of the COVID-19 pandemic, it's time to look toward the Costco finds of the future. From how the wholesale retailer will be handling vaccine rollout to new products, here's what to look for from Costco in 2021.
And for more, don't miss these 15 Classic American Desserts That Deserve a Comeback.
Organic food coupon books
For the first time, Costco is handing out organic food coupons books nationwide. As noted by Costco Insider, the books—which had previously only been seen regionally—will run in tandem with the regular January 2021 coupon books. (Note that these aren't true "coupon" books, because you don't need the physical listing to get the deal; think of them more as advertisements for in-store sales.) In them, you'll find popular brands including Annie's Homegrown, Horizon Organic Milk, and more.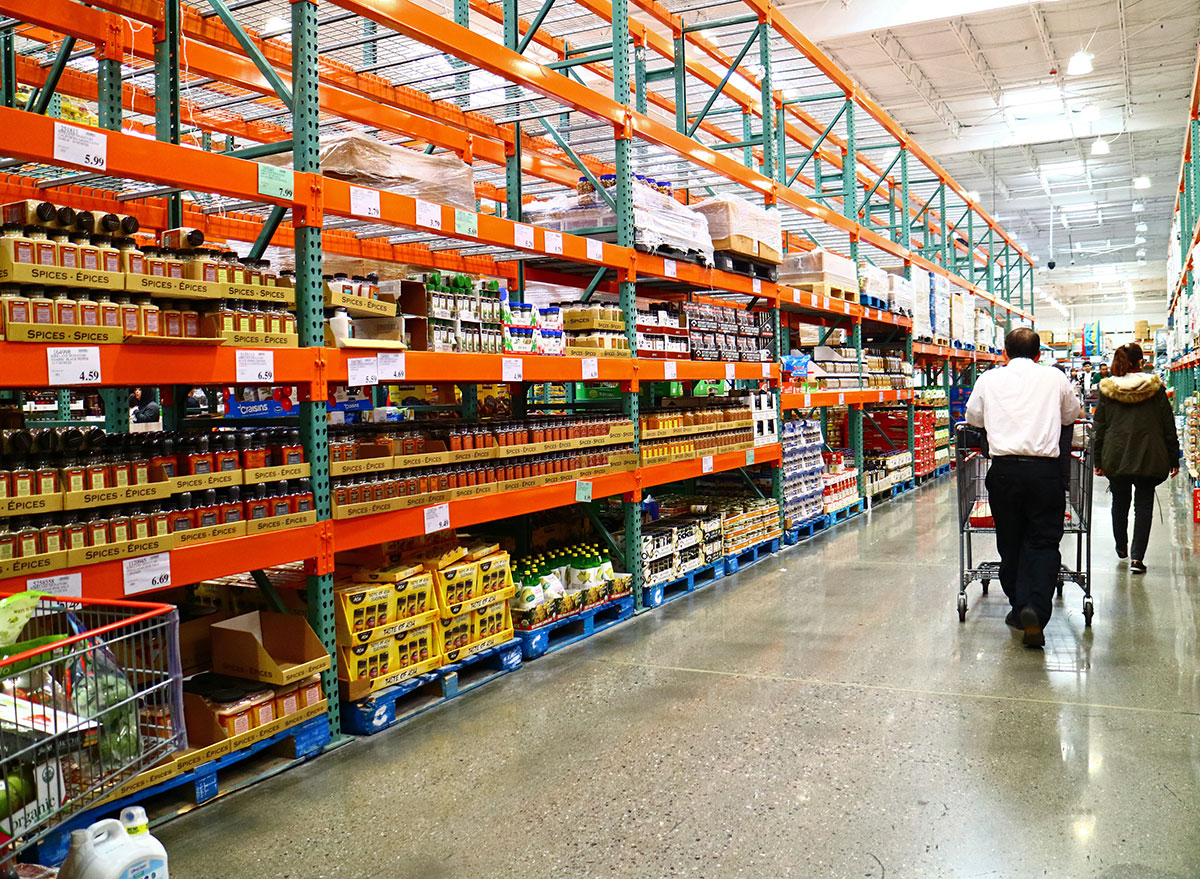 Blink and you might miss this mega sale from Costco. Every January, the retailer sets out extra inventory from the previous year, but according to Frugal Hotspot, Costco doesn't advertise these deals. While sales vary from store to store, you can score inexpensive beauty items, kitchen storage, and office supplies before stock runs out.
The loss of Costco Photo Centers…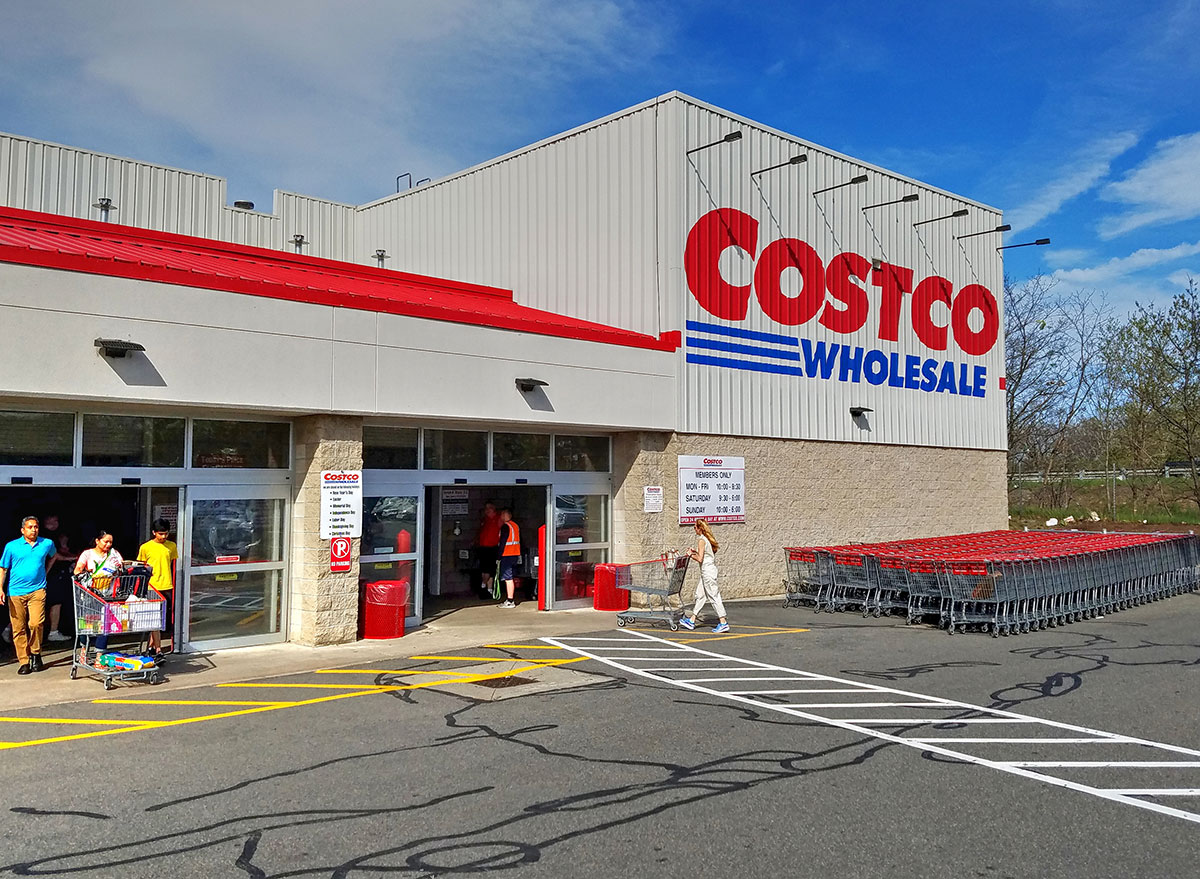 In a press release put out on its website on January 13, Costco announced it'd be shutting down its photo centers nationwide. Citing technology as the reason, the company wrote in an email to customers, "Since the introduction of camera phones and social media, the need for printing photos has steeply declined, even though the number of pictures being taken continues to grow. After careful consideration, we have determined the continued decline of prints no longer requires on-site photo printing." In-store services will no longer be available after February 14, and customers must pick up outstanding photo orders by March 28, though prints, photo books, and more can still be purchased online.
…and the ever-popular ink refill service
While some of the perks of Costco's photo department will be available online, services including passport photos, photo restoration, and the YesVideo Home Movie Transfer Service will disappear for good. The worst to leave? Costco's ever-popular ink cartridge refills—which were typically just $8-10 compared to buying a new cartridge starting at $16. With more kids doing remote school and more people working from home than ever before, this decision could cost Costco some money.
Limited-edition Bark Costco dog toys
Possibly the cutest offering you'll spot at Costco in 2021 is this limited-edition collection of food court-inspired dog toys. Spotted by Frugal Hotspot, this bundle is priced at just $14.99 in-store and $24.99 online (including shipping and handling) and comes with your dog's own Costco membership card, a toy soda, a toy hot dog, and a toy slice of pizza.
Plenty of 2020 trends spilling into the new year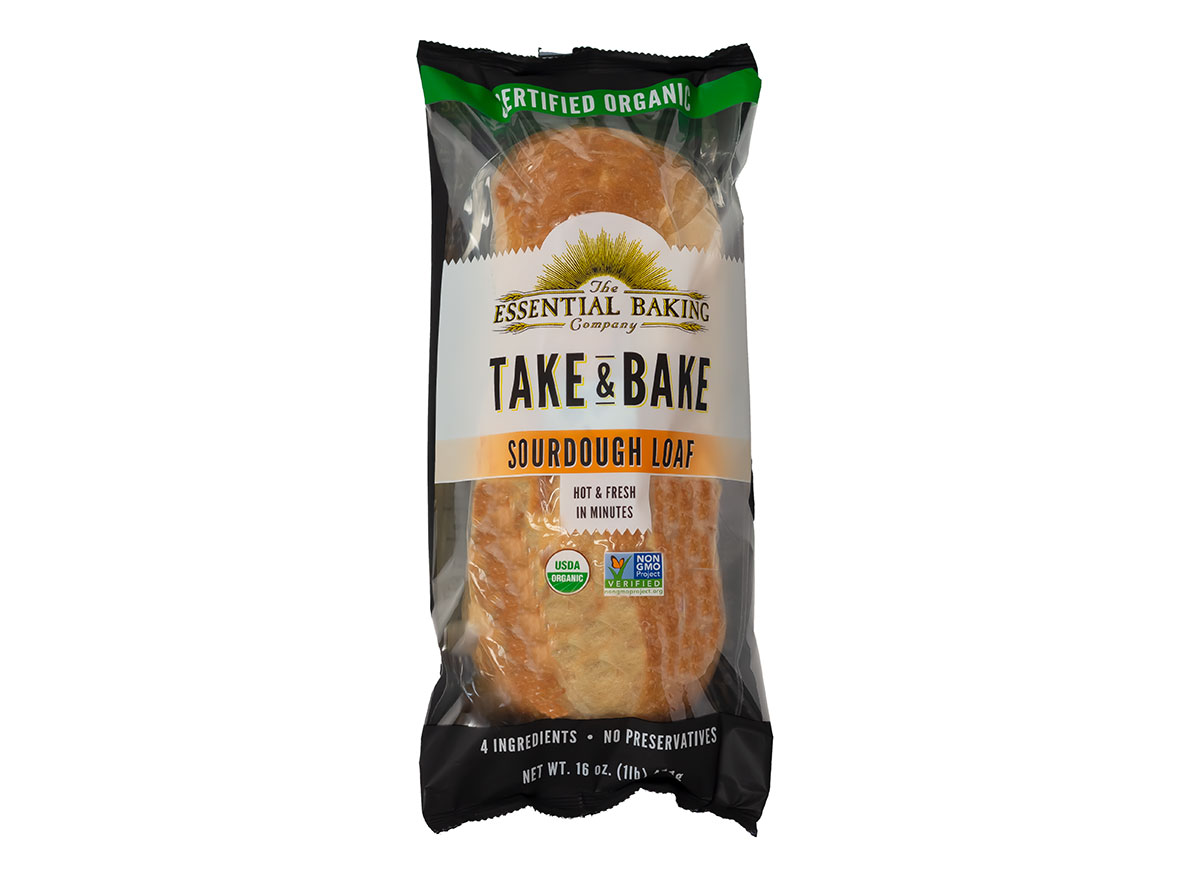 6254a4d1642c605c54bf1cab17d50f1e
If we learned anything last year it was… how to bake bread. Well, Costco picked up on the quarantine trends, too, and the store is selling ready-to-bake sourdough—for the less skilled and/or more lazy among us. Spotted by the Instagram account @costco_doesitagain, this three-pack from The Essential Baking Company is sure to be a hit throughout 2021. Plus, according to Snack Food & Wholesale Bakery, it's got a 190-day shelf life thanks to modified-atmosphere packaging (MAP). That means fresh bread whenever, wherever.
Restocks on the coveted PS5
Perhaps the hardest thing to get your hands on this season is the Sony PlayStation 5. After the console originally dropped (and subsequently sold out) in November 2020, gamers have been eager to get their hands on it. Though it's impossible to tell when the very limited inventory will drop again, Costco is a good place to look. Its January 2021 bundles—complete with an additional DualSense Wireless Controller, Spider-Man: Miles Morales Ultimate Launch Edition, and one-month PlayStation Now membership—sold out quickly, but look online for another drop.
Deals on Valentine's Day roses
As the February holiday approaches, look no further than Costco for a stunning bouquet of roses—at a shockingly good price. As pointed out by the Twitter account @jasminericegirl, the wholesale retailer is selling bouquets of 50 roses for just $39.99. If you're crafty, you can separate the bundle to make four individual bouquets of a dozen roses for your loved ones. Varieties include red, yellow, white, and more.
A big change to the Kirkland Signature paper towels
Costco is known for selling bulk pantry staples at huge discounts, so it's no surprise that customers flocked to the warehouse to panic buy items like toilet paper, flour, and disinfecting products. In response to this shortage of products caused by the COVID-19 emergency and subsequent lockdown, Costco has made a huge change to its Kirkland Signature paper towels. As spotted by the Instagram account @costcoandcouponing, each roll will now contain 140 sheets instead of 160, in order to better supply more customers. The quality and price per sheet will not change.
A new-member signup promotion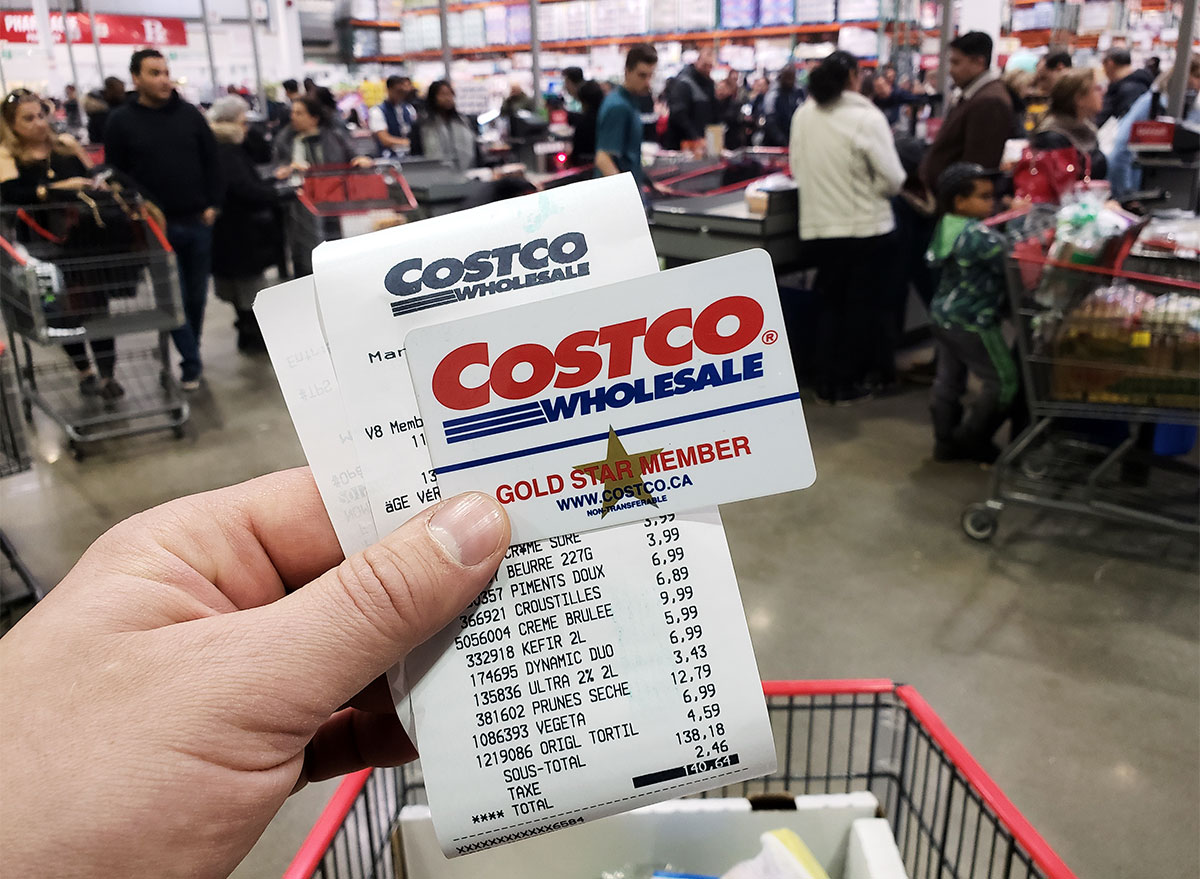 Now through June 30, Costco is offering a promotion with membership signup. Gold Star Membership, which costs just $60 a year, will earn you a $10 Costco Shop Card (basically a credit) that can be used at any Costco warehouse, gas station, or online at Costco.com. Gold Star Executive Membership, which costs $120 a year, will earn you a $20 Costco Shop Card. This could be the sign you've been waiting for!
Much harsher mask enforcement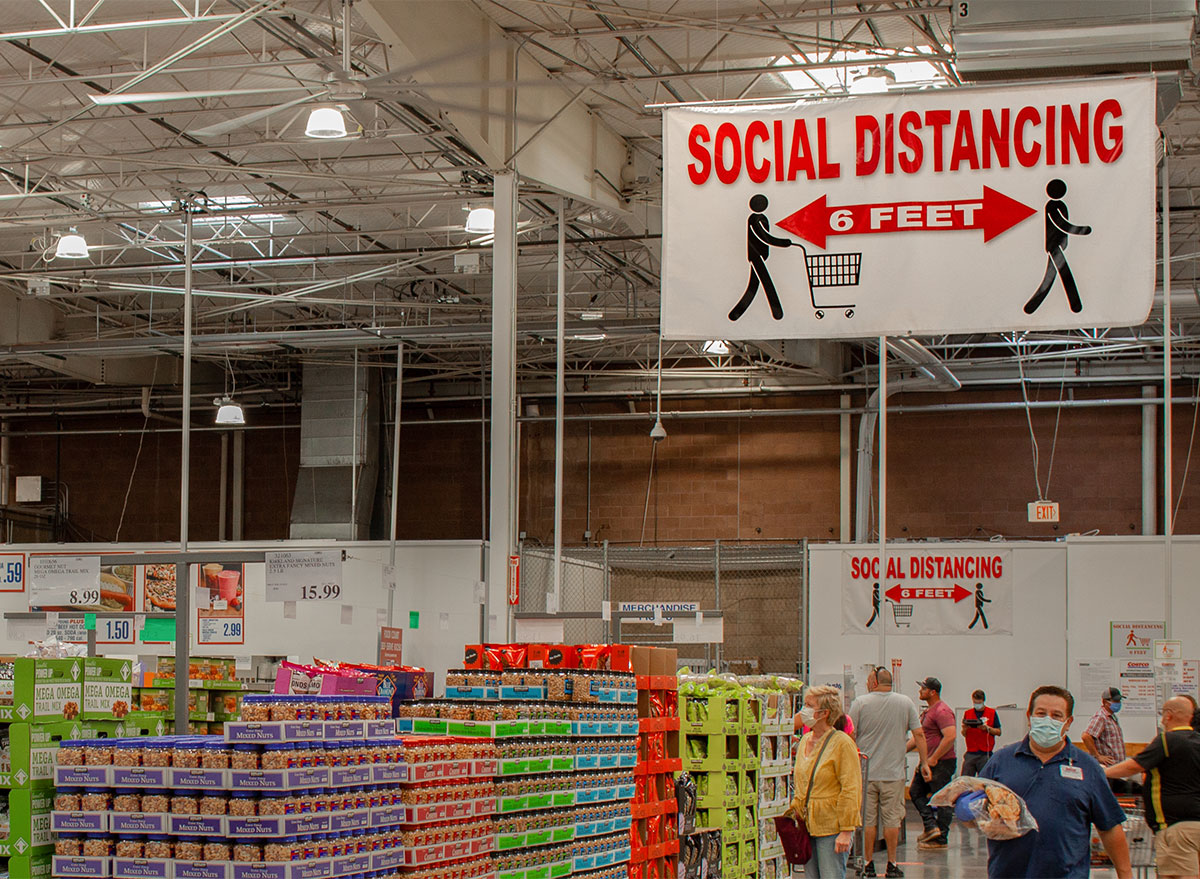 According to multiple shoppers on Twitter, you can expect much harsher mask enforcement at Costco warehouses in 2021—including revoking Costco memberships. According to @OmniTempore, employees followed her through the store and wrote down her Costco membership number after she didn't comply with the COVID-19 mask policy. Another user, whose Twitter profile no longer exists, tweeted that a good friend "had his Costco membership yanked because his mask wasn't up high enough on his nose." When the member got to the register, he was reportedly asked to leave the store.
COVID-19 vaccine distributions in spring 2021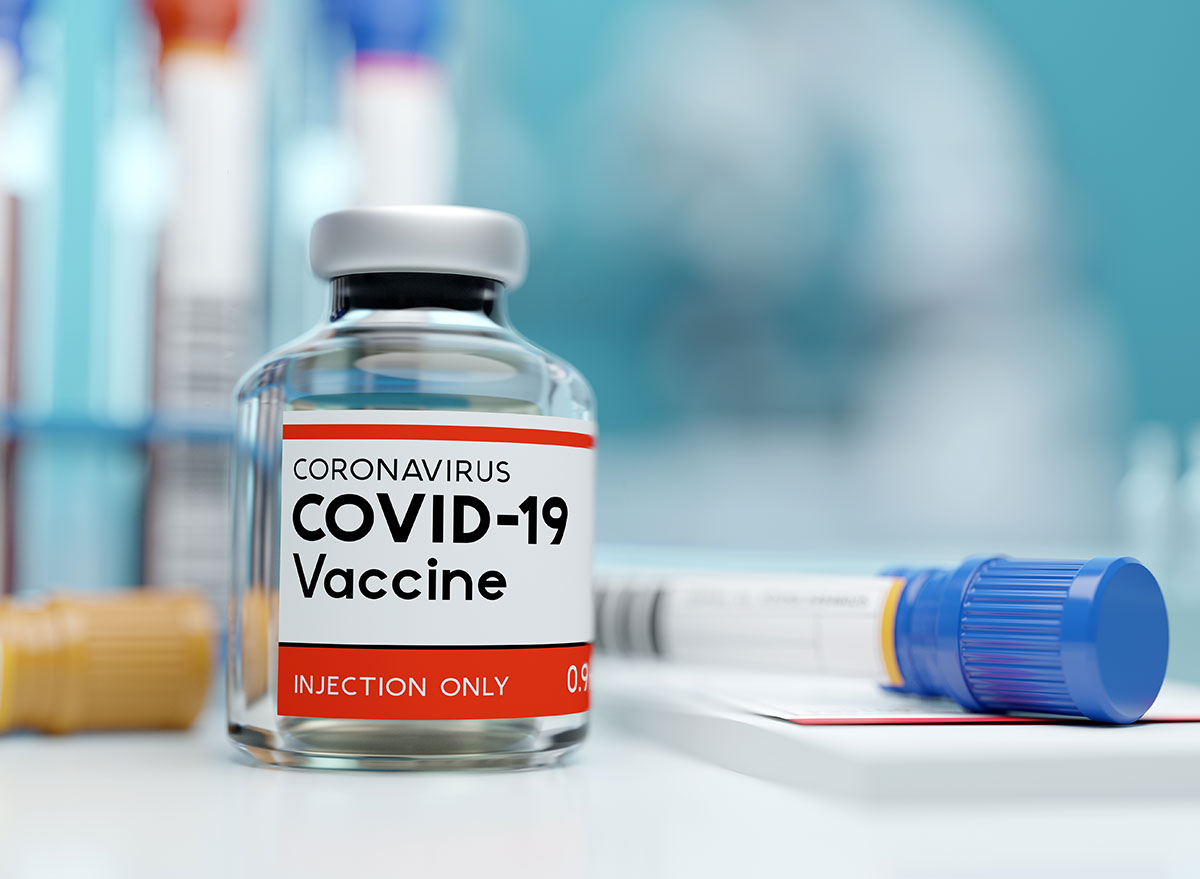 According to Costco CEO Craig Jelinek, COVID-19 vaccinations could soon be coming to a warehouse near you. The wholesale supermarket will "begin offering the general public COVID-19 vaccinations at its in-store pharmacies around early spring," he told CNBC in December. With 500 Costco locations nationwide, this could be a major step in the United States' road to recovery.
Read more about Costco's COVID-19 distribution plans.
More vegan and vegetarian products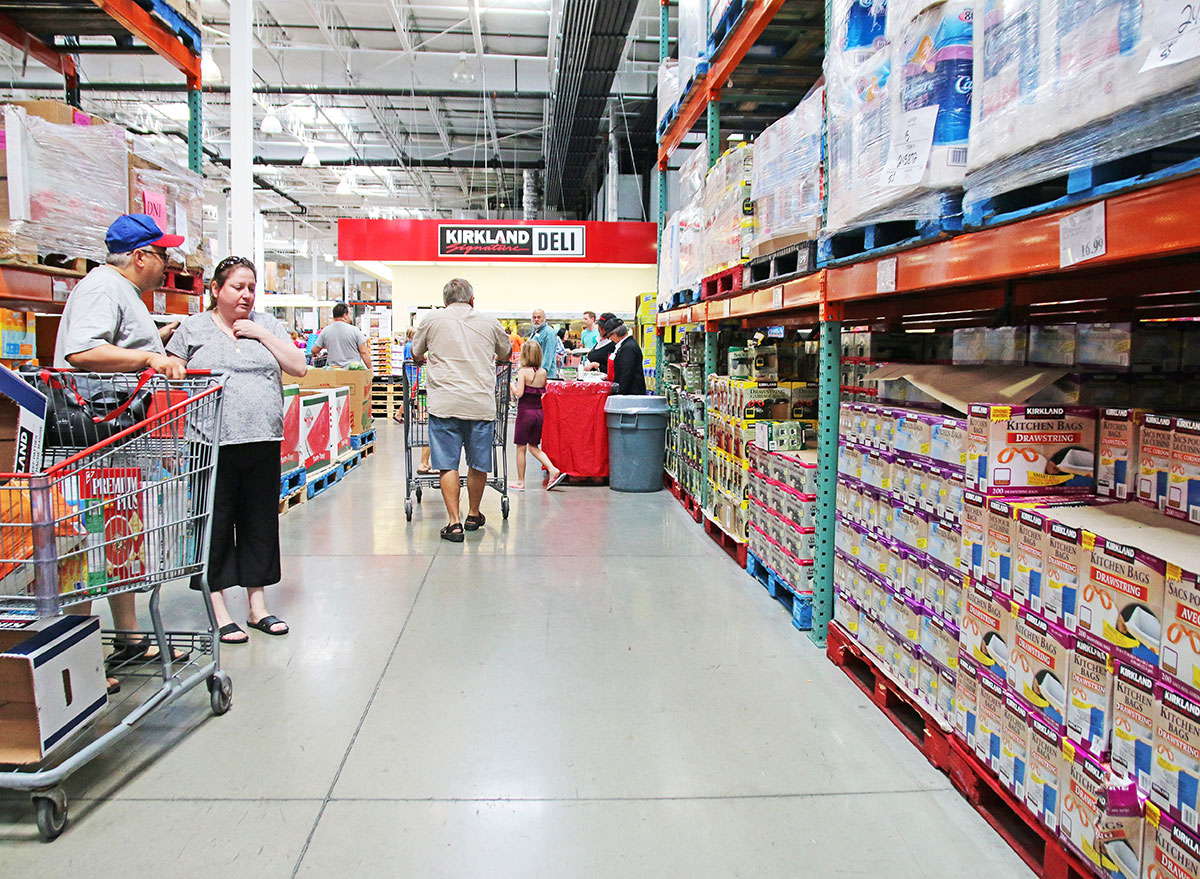 Take a spin around Costco, and you might notice the number of vegan and vegetarian products has grown substantially over recent years. Not only has the retailer given these products more shelf space, but the supermarket giant also sent out a mailer to its 15-million customers in support of Veganuary this year. (The annual campaign encourages you to give up meat, dairy, and eggs for the month of January.) According to VegNews, Costco's popular vegan brands include JUST Egg, Daiya, and more.
New Kirkland Signature beer
Despite 2018's snafu with Kirkland Signature Light Beer, Costco is still in the brewing game. Of course, customers had their doubts about Kirkland Signature Citra Hop Session IPA, when a Redditor posted on r/Costco, but it appears the alcoholic beverage is "decent" and "obviously better than Kirkland Light." According to Business Insider, the low-calorie light beer—that some compared to "urine"—was so detested by customers, it was pulled nationwide.
A dupe for Chick-Fil-A's nuggets
Chick-Fil-A fans and Costco stans all over social media cannot stop raving about these Just Bare Lightly Breaded Chicken Breast Chunks sold at the wholesale retailer. After a TikTok by @floridamomof3 garnered over 315k likes, others followed in her footsteps—with @costcohotfinds calling the deliciously crispy nuggets a "must try."
Looking for your favorite product and can't seem to find it? Here are 17 Products Costco Stopped Selling in 2020.
Rebecca Strassberg
Rebecca Strassberg is a Brooklyn-born and based writer/editor who's worked for Us Weekly, Thrillist, and more.
Read more about Rebecca