7 Biggest Costco Rivals Customers Are Flocking To
When customers grow weary of the hassles of America's leading warehouse club, here's where they turn.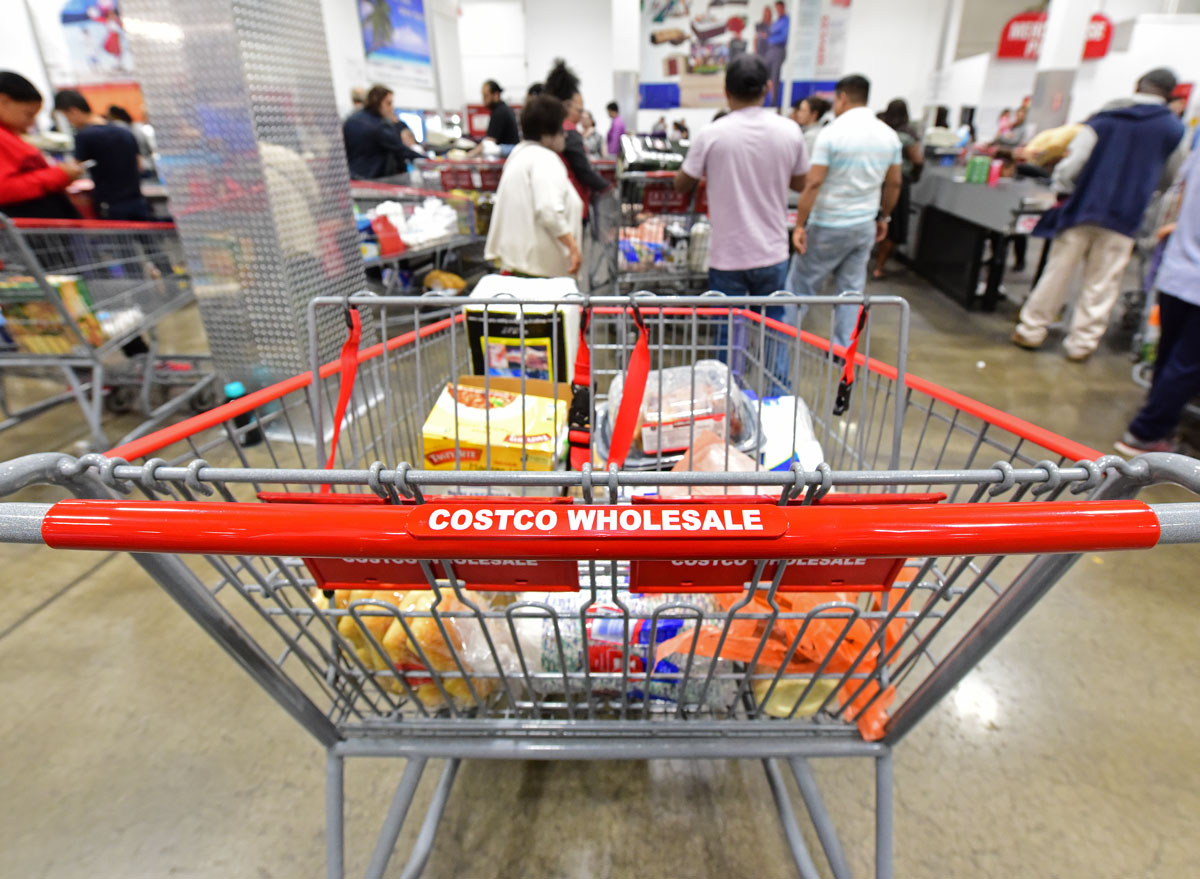 Shoppers love Costco for its low prices, bulk options, and its wildly popular house brand Kirkland Signature, but America's leading warehouse club also has its drawbacks. Its stores are often overcrowded, its payment policies are scattershot, and its online shopping is subpar.
If you have grown weary of Costco-related hassles, you may be looking elsewhere for good values on groceries. Some customers have found cheaper prices or better-quality products at rival stores, while others have sought alternatives because of issues with Costco itself. Some shoppers are fed up with some of Costco's sales tactics, or turned away from the company because of recent controversies. 
While Costco still remains one of the most popular grocery retailers in the country, the company is definitely up against some tough competition. Here are Costco's biggest rivals right now:
Sam's Club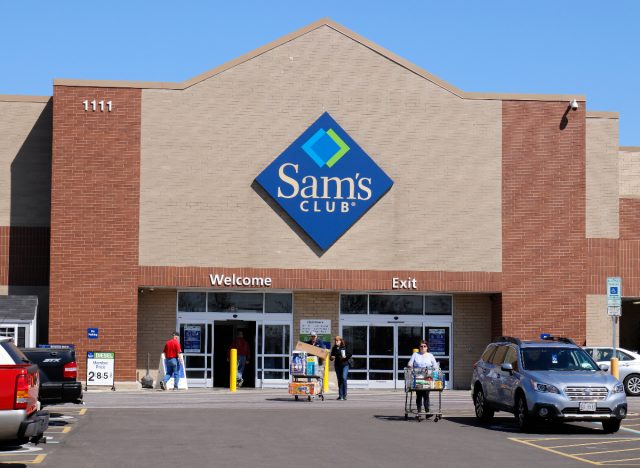 Costco's main rival in the membership-based warehouse business is Walmart-owned Sam's Club. The clubs share a lot of similarities, but there are a few key differences that would make customers flock to Sam's Club rather than Costco. 
DealNews consumer analyst Julie Ramhold says that some shoppers may be turning to Sam's Club because the store offers more mainstream products and name brands. "Sam's Club may have more mainstream, convenience products, similar to what you'd find occupying the most shelf space at Walmart," she says.
Ramhold adds that because Sam's Club and Costco are so similar, and not many families are able to afford two club memberships in their budgets, shoppers are likely to pick one or the other. In terms of fees, Sam's Club is the more affordable option: A basic annual membership costs $50, compared to Costco's $60. Sam's also offers discounts on its membership fees from time to time. Earlier this year, the chain advertised a year-long membership deal for just $10 to celebrate the company's 40th birthday.
Walmart
There's a reason that Walmart is the most popular grocery store in the country; it has just about everything shoppers need, low prices, and makes the sometimes burdensome task easier. It also makes the company big competition for Costco. 
In addition to being the top food retailer in the country, Walmart continues to make it easier for customers to get their shopping done, as they recently rolled out a new Text to Shop feature, allowing shoppers to get all their grocery needs without having to get out of bed. Both Walmart and Sam's Club reported increases in sales and growth last year. Another perk of Walmart? There's no membership fee. 
Target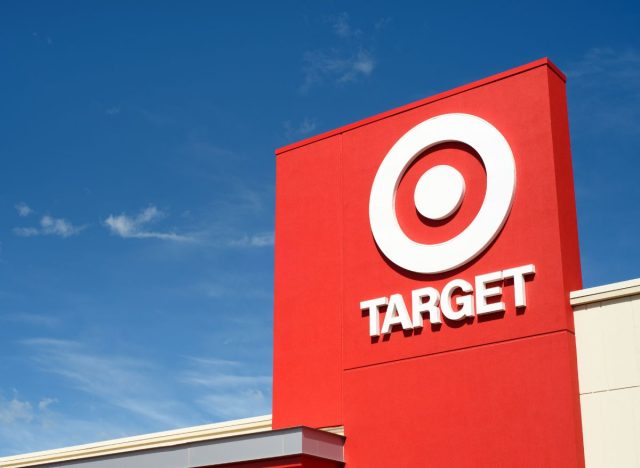 Target is well-known for its assortment of products—home goods, clothing, electronics—but it also has a huge grocery section, making it a viable alternative to Costco. Just like Costco, Target also has a lot of brand loyalty, Ramhold says, which not only helps to maintain loyal customers but it also helps the chain attract new customers.
"Consumers are going to be loyal to stores and brands they feel meet their needs and align with their personal values," Ramhold says.
Another reason customers continue to flock to Target is because of the perks it offers shoppers, like curbside Starbucks. The retail company has been partnered with the coffee giant for decades, making Target a one-stop shop for anyone who wants to sip on a latte while picking out some new essentials.
Aldi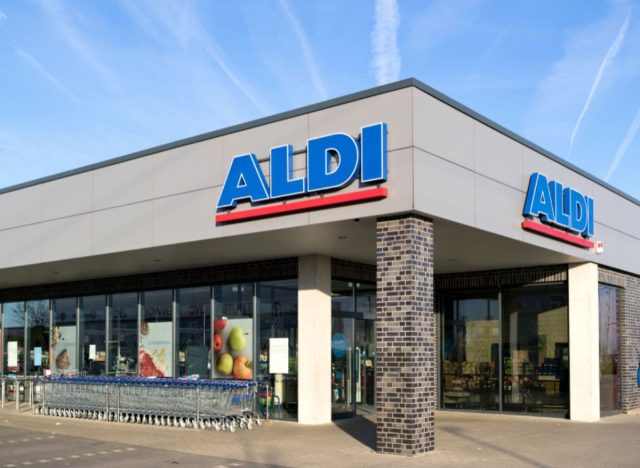 If you're looking for low prices, Costco is far from your only option. Aldi is one of America's most cost-effective grocery stores, and shoppers are taking notice. According to Business Insider, the discount chain one of the fastest-growing grocery stores throughout the country.
One thing that Aldi shoppers also appreciate is that they don't have to purchase a membership. All you need is a quarter to unlock a shopping cart (which is given back once the cart is returned), which is significantly cheaper than Costco's $60 annual membership fee.
BJ's Wholesale Club
Costco and Sam's Club are two of the most prominent warehouse club chains in the United States, but they're not the only ones. BJ's Wholesale Club, a membership-based warehouse club, is a regionally-based chain across the East Coast, with additional locations in Michigan, Ohio and Indiana.
While BJ's Wholesale Club operates similarly to other warehouse chains, there are a few exceptions that help make it more cost-effective and attractive to customers, like accepting coupons.  "BJ's will accept coupons where the other two warehouse clubs will not," Ramhold says.
The store also offers lower membership fees than Costco, which is why some customers are turning toward the East Coast-based chain. A regular membership at BJ's costs $55 annually, but can be purchased for as low as $25 for the first year.
WinCo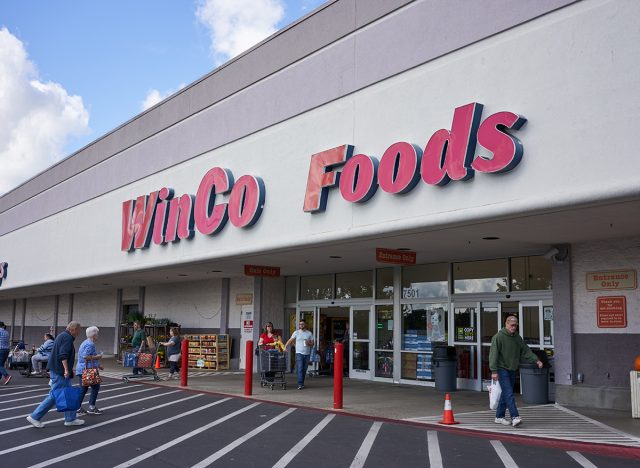 There's no arguing against a good price. That's why so many shoppers have turned to WinCo, a West Coast-based warehouse chain that's known for its deeply-discounted products. "I quit my Costco membership because every time I went there I wouldn't buy things, as they were cheaper at Winco," one shopper wrote on Reddit.
Customers are also flocking to the store for its large selection of products, especially for customers with dietary restrictions, like vegan and gluten free. "I was surprised to find that WinCo had a lot more options for those dietary restrictions than other stores," a shopper commented on Reddit. "I've been able to find pretty much any vegan substitute with a few different options at the two WinCos I go to."
WinCo operates more than 130 locations across 10 states, including a wide swath of the West Coast, as well as Texas and Oklahoma.
The chain store also allows customers to sign for coupons on its website, which can be redeemed in the checkout line just by customers giving their phone number, so no coupon clipping is necessary. While WinCo is a warehouse chain, the company does not offer memberships, and there are no fees to shop there. 
Smart & Final
It's easy to assume that Smart & Final, a warehouse grocery chain, is named because it's a smart place to shop, and customers can get everything that they need there. That's not the case, though. The chain was named after its two founders—J.S. Smart and H.D. Final. Many shoppers think that most names would be fitting, though, as Smart & Final is becoming increasingly popular.6254a4d1642c605c54bf1cab17d50f1e
The store, which operates in California, Nevada and Arizona, is a warehouse chain, similar to Costco, but doesn't require a membership fee for customers. It also offers bulk products for low prices. Some shoppers have said that they will travel to the store in lieu of shopping at Costco.
"I consider it to be more like a mini-Costco," one Reddit user commented. "It is especially great for staple and pantry items or anything I may want in bulk, that's not worth a whole Costco trip."