9 Surprising Costco Policies You'd Only Know if You Read the Fine Print
Don't get blindsided by the retailer's intricate rules and regulations.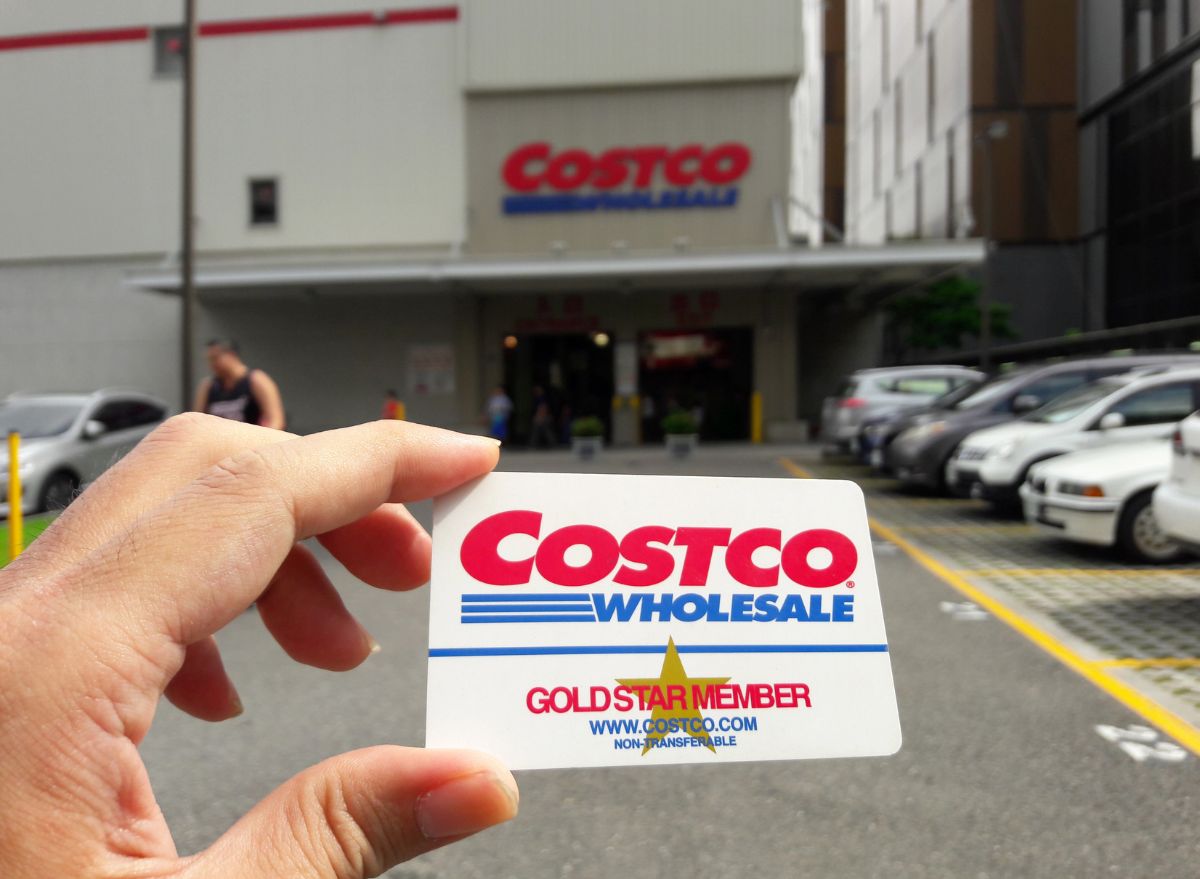 Costco is not your standard, run-of-the-mill grocery store. It is actually considered a "warehouse club," and as an exclusive club, there are certain rules and regulations that come with it. 
For starters, you will be denied access at the door unless you have a membership–a membership which will set you back $60 up to $120 annually. And, this membership is not something that can be easily transferred or shared like a Netflix password. You will likely be required to prove your membership status at multiple points during your shopping journey. 
In addition, Costco has a number of unique and slightly irksome requirements when it comes to payments and payment methods. Plus, after your transaction is complete and you think you've finally jumped through all the hoops, an employee will be there waiting for you at the exit to check your receipt and ensure one last time that everything is up to snuff. 
Read on to discover even more surprising and unique policies that await when you shop at Costco–some of which are so obscure seasoned cardholders may not even be aware that they exist. 
Alcohol and food court purchases don't count towards rewards
Costco's executive membership (the more expensive $120 option) offers an annual 2% reward on purchases. This means you get 2% back from every dollar you spend, up to a max of $1,000 back for the year. Reaching that maximum reward would mean you spent over $50,000 at the warehouse, which would be quite impressive in the first place. 
But, there are some limitations baked into the fine print of the rewards program. If you think you're getting rewarded for that weekly Costco beer run or those frequent food court hot dogs, think again. Food court purchases do not count towards your rewards, and neither do alcoholic beverages in the following states: Alabama, Arizona, Arkansas, California, Connecticut, Georgia, Hawaii, Kansas, Kentucky, Massachusetts, Michigan, Minnesota, Mississippi, New Hampshire, North Carolina, North Dakota, Ohio, Oklahoma, Rhode Island, South Dakota, Tennessee, Texas, Utah, and Vermont. 
Rewards are additionally not calculated on things like tobacco products, gas, postage stamps, or membership fees. 
Certain credit cards are not accepted at the warehouse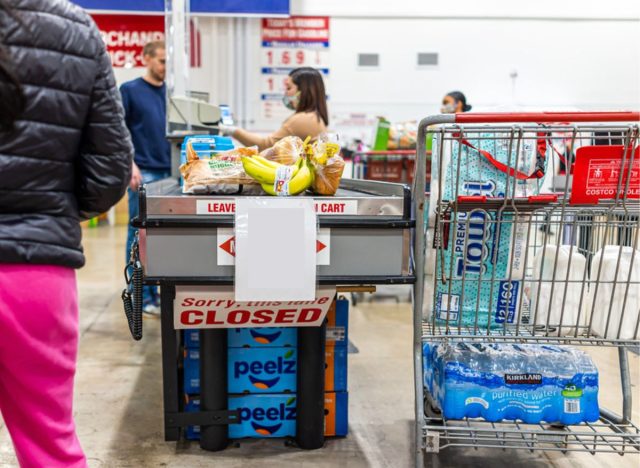 One of the best ways to look like a Costco newbie is to roll up to the register with the wrong form of payment. The warehouse does not accept American Express, Mastercard or Discover cards and is not afraid to turn away your business if you don't comply. This is because Costco has an exclusive contract with Visa and even offers its own Costco Anywhere Visa Card by Citi. 6254a4d1642c605c54bf1cab17d50f1e
Luckily, the warehouse accepts a myriad of other payment methods besides credit cards including cash, debit cards, mobile payments, and even checks (although you may get dirty looks from the long line of members behind you). Plus, if you shop at Costco.com online, you are able to use either your Mastercard or Discover card as well. 
The name on your credit card must match your membership card
Not only does your credit card need to be Visa-backed, the name on it must be identical to what's on your Costco membership card, as well. Cashiers have been known to be very strict about this! On Reddit, one member recounted almost being denied at the register because their spouse showed her membership while they simultaneously started to insert the payment card. Even though the two were both listed on the same Costco account, the cashier wanted to make extra sure the person paying was in fact the person with the membership. 
According to another Reddit thread, employees are even stricter about this policy when members are purchasing alcohol. 
You cannot use your parents' membership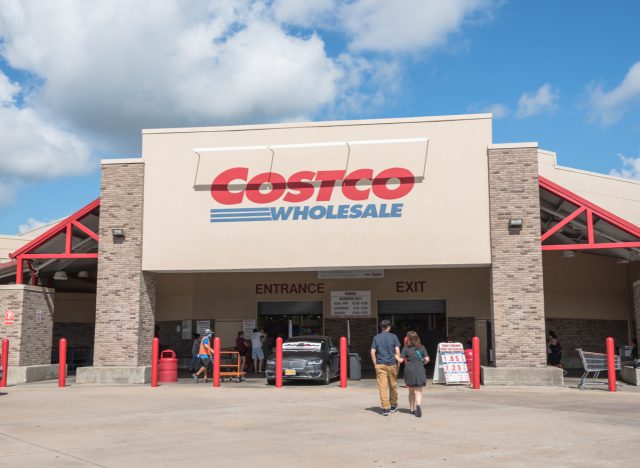 In a similar vein, you are also not permitted to use anyone else's Costco membership card–even if the person is your parent or of some other close relation. So, don't try to send your son or daughter into the store for a quick trip while you lounge in the car!
Costco is very strict about allowing only members to purchase at the store, and there are even additional rules about who you can bring with you. Members are allowed to have just two guests accompany them as they enter the store or their children (presumably as many as you have). But, they are not allowed to make any purchases of their own. To get around this, some members on Reddit suggest adding your son or daughter as the one free household member on your account, but only if they are 18 and up. 
You can return almost all products at virtually any time
Just noticed the bunch of bananas you bought yesterday is too brown? Or maybe the bag of chips you just started munching on is not hitting the spot? No problem! Costco's risk-free 100% satisfaction guarantee allows you to refund both opened or unopened products for full purchase price within no set time frame. And members certainly take advantage of this generous policy. 
Just a few of Costco's most ridiculous return stories cited on Reddit include someone buying two air conditioners each spring just to return them again each fall. Another woman returned an empty bottle of wine because it had given her a headache. And yet another member tried to return a tree three years after the fact because it had died. 
Although it may not seem like it based on these accounts, there are some exceptions to Costco's return policy. In many states, cigarettes and alcohol cannot be returned. There are more stringent restrictions on returns of electronics and diamonds. And, in general, any questionable returns are at the discretion of the company and the employee working the return counter that day. 
Shopping bags are rarely available at checkout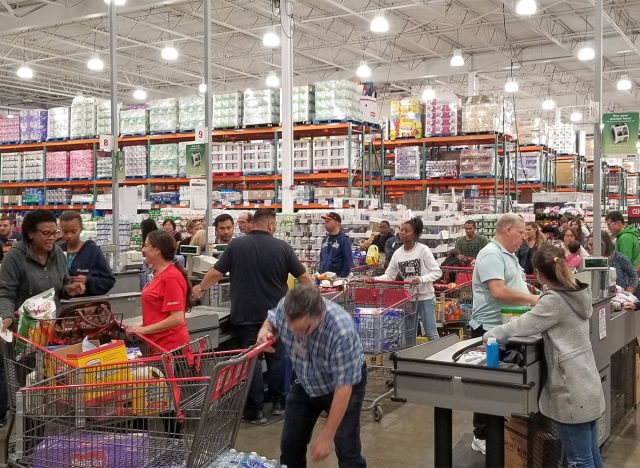 Transporting your groceries after a trip to Costco can be a bit of a balancing act due to the warehouse's no bag policy. None of the retailer's 585 locations in the United States and Puerto Rico offer plastic grocery bags to members, a decision which is ultimately meant to help consumers in the long run. On its website, Costco says, "Not only do shopping bags contribute to waste, they would also result in higher operating costs—and, ultimately, higher product pricing."
Instead, club members have grown accustomed to bringing in their own reusable grocery bags or storing most purchases in their original family-sized cardboard boxes. 
Almost any employee has the power to revoke your membership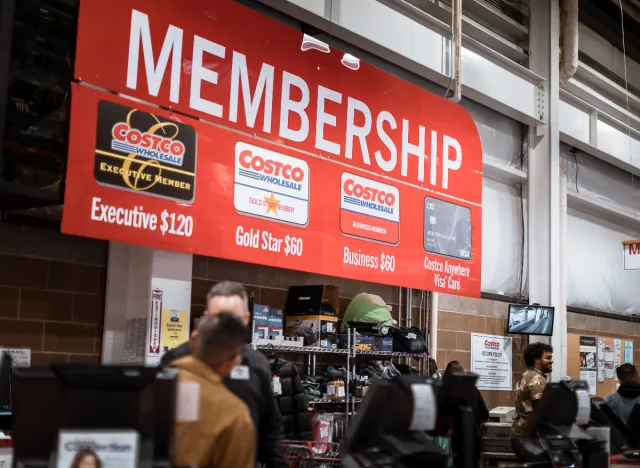 Even though you pay for your Costco membership, it's a privilege not a right, and it can easily be taken away by virtually any warehouse employee–not just store managers. Not surprisingly, memberships can be revoked immediately for theft, any kind of violence towards employees or fellow members, or any kind of offensive behavior.
But, workers also keep track of other more minor offenses and can dispose of your membership card if they notice a pattern of abuse towards company policies. More often than not, this revolves around abusing Costco's previously mentioned return policy. If you're making countless amounts of unjustifiable returns, your membership could be in jeopardy–and from what we've heard it's not easy to get back!
You can get a lower price on previously purchased items
Do you ever kick yourself for purchasing an item that later goes on sale the very next day? Well, at Costco, you can get that money back through the store's price adjustment policy. Simply fill out the price adjustment form online or visit the membership counter where you made the purchase to get your refund–you don't even need your paper receipt because you can pull up the records on your Costco app or the store can look it up for you!
Unlike Costco's return policies, however, there are some stipulations. Only purchases made within the last 30 days prior to the price change are eligible and you must stay within applicable promotional limits. Members also can't receive a price adjustment in the warehouse for something that was purchased online and vice versa. This is because prices are typically higher online due to extra shipping and handling fees that are included. 
The warehouse won't deliver large items purchased in store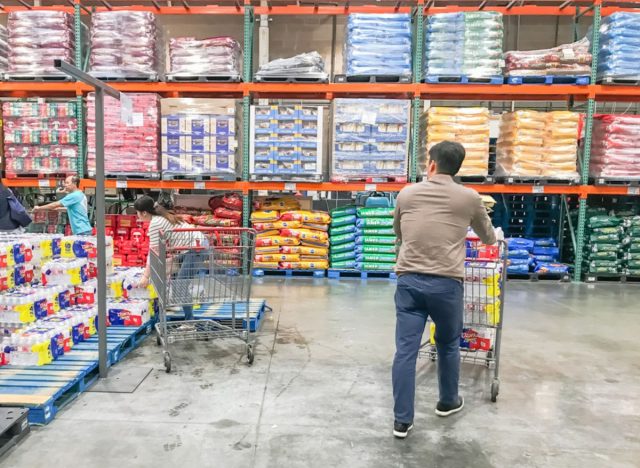 Eyeing that elaborate swing set or cozy sectional on the floor of Costco's warehouse? While the deals on these oversized items may seem too good to pass up, before you do anything hasty you should be aware of Costco's delivery policies. 
Members have complained on Reddit that Costco does not offer any kind of delivery service for large products purchased in-store. One commenter shared, "From what I understand, a warehouse-purchase means delivery is up to the customer. They can offer the contact info of a furniture delivery service (Uber for furniture, basically, though I don't think it's necessarily Uber), but that's it. I don't think they'll even hold it overnight for you." 
So, you may be on your own to figure out the logistics yourself. Luckily though, Costco also works with third-party services such as Dolly and GoShare to help you get your Costco treasures home.