Costco vs. Sam's Club: Which Has the Better-Priced Thanksgiving Essentials?
Both of America's leading warehouse clubs promise big savings, but which one has better deals overall?
The product recommendations in this post are recommendations by the writer and/or expert(s) interviewed and do not contain affiliate links. Meaning: If you use these links to buy something, we will not earn a commission.
Hosting Thanksgiving can be a fun and special tradition, but if you're cooking for a crowd, you definitely want to make sure you're getting the most bang for your buck when shopping for ingredients. All of the Thanksgiving essentials are likely on everyone's shopping list this month, so I've compared the classic dinner favorites at two major grocery stores—Costco and Sam's Club—to see which warehouse has the better prices.
Whether you're making mashed potatoes from a box or from scratch, the costs per item can add up quickly, especially if you've got many friends and relatives in attendance. A turkey is a must and everyone has their favorite side dishes so if you want to set out an incredible spread on Thanksgiving, the list of items to purchase can be long.
Take a look at this side-by-side comparison of Thanksgiving essentials before you go shopping. While both stores have great prices on all the items you need, seeing this information may tip you in favor of one place over the other—or, you may want to buy some items at one store over the other—when it's time to shop for Turkey Day.
Turkey
Costco Empire Frozen Kosher Turkey, 14-16lbs, $3.39/pound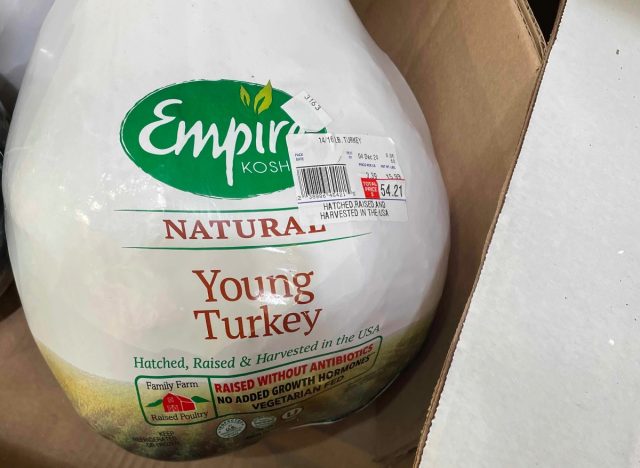 This big boy, found in the freezer section at Costco, was hatched, raised, and harvested in the good old USA. The total cost was $54.21. At $3.39 per pound, this would be a great buy for a big gathering.
Kirkland Signature Whole Smoked Turkey, $4.99/pound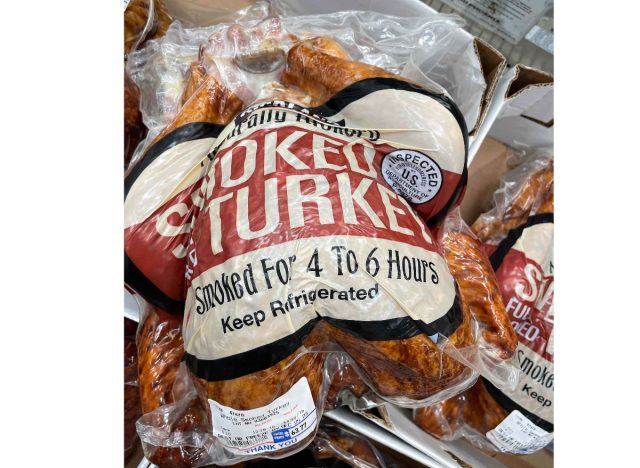 If smoked turkey is your family's favorite, this hickory smoked bird would be a great purchase. Some people prefer smoked turkey over roasted and on this one, you could see the beautiful smoky color through the clear packaging.
Sam's Club Member's Mark Hickory Smoked Turkey, $3.48/pound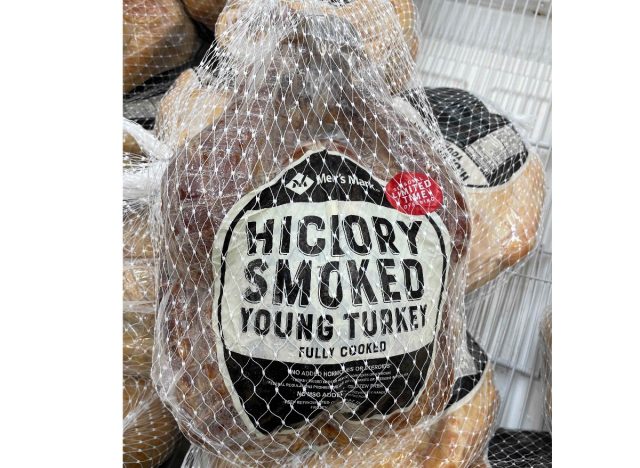 This fully cooked hickory smoked turkey was raised with no added hormones or steroids. The accompanying sign said it's available for a limited time. This bird did not have the same appetizing color as the one I saw at Costco and the price was slightly higher per pound. Also, as of early November, my local Sam's Club did not have frozen turkeys yet in stock.
Winner: Costco
Crispy Onions
Costco Fresh Gourmet Crispy Onions, $4.59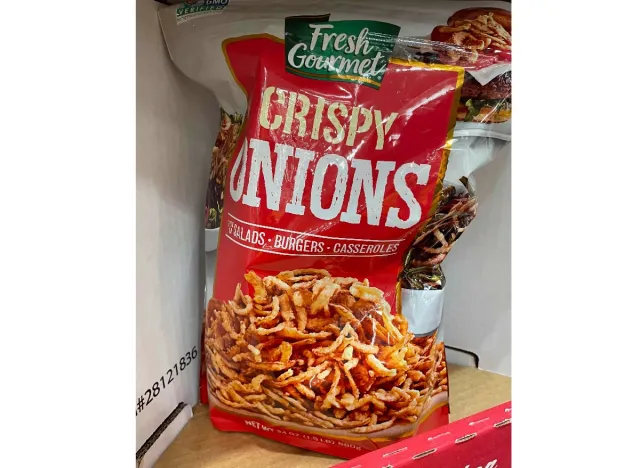 If green bean casserole is part of your family tradition, you will definitely want to grab a bag of crispy onions on your shopping trip. This 24-ounce bag will give you a lot of crunch for your buck.
Sam's Club French's Crispy Fried Onions, $8.58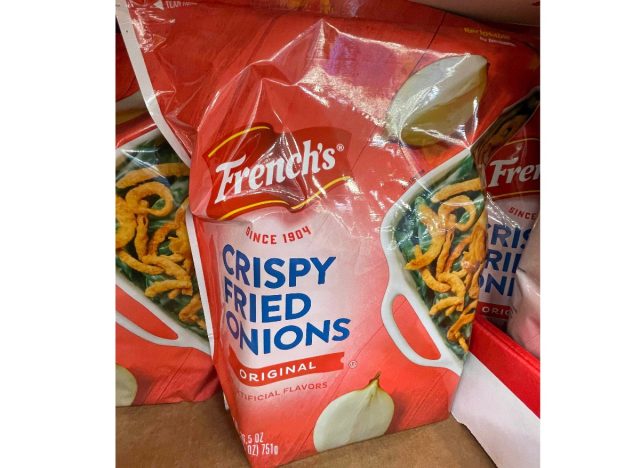 This 26.5-ounce bag is pretty pricey! Since onions are a topping, not a main dish, you'd do better to pick up a bag at Costco.
Winner: Costco
Charcuterie
Costco Busseto Charcuterie Kit, 1.68 lbs., $25.99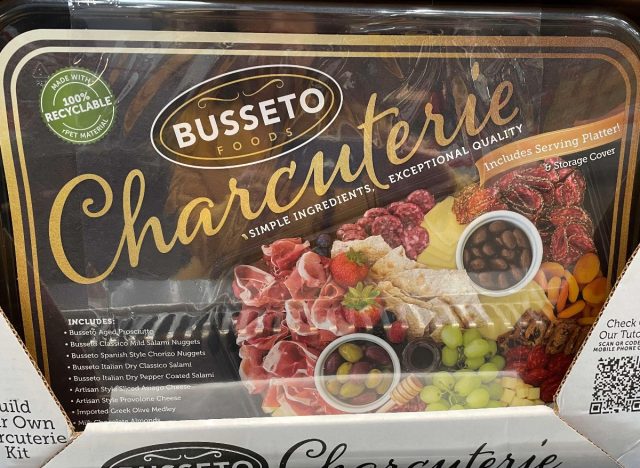 It's always great to put out some snacks for your guests before the big meal, and this kit contains prosciutto, salami, different artisan cheese, olives, and more.
Sam's Club Biery Party Tray, 2 lbs. 8 oz., $13.98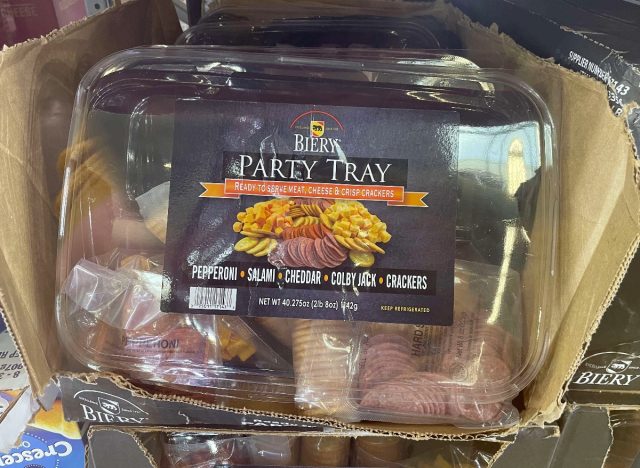 Wow! This party tray was significantly cheaper than the one at Costco and contains pepperoni, salami, cheddar, colby jack, and crackers.
Winner: Sam's Club
Apple Pie
Costco Kirkland Signature Apple Pie, $12.99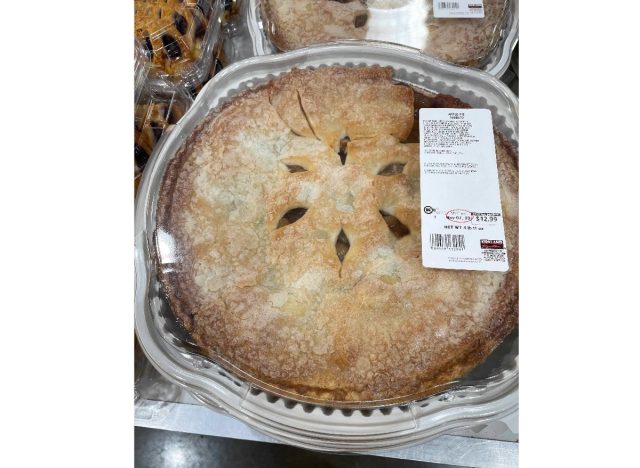 Is it even Thanksgiving without an apple pie for dessert? This huge one from Costco looked delicious and sells for $12.99.
Sam's Club Member's Mark Apple Lattice Pie, $10.98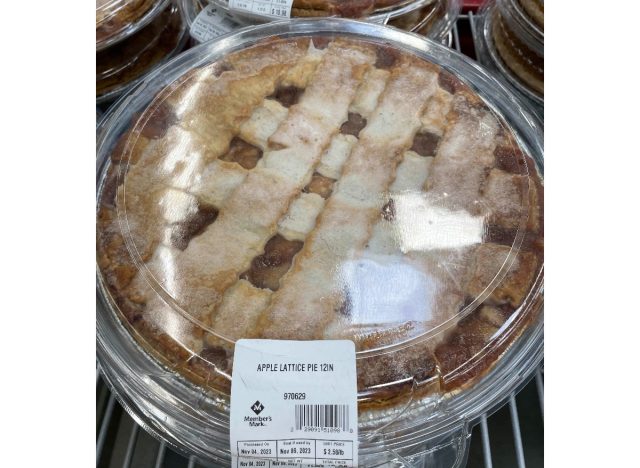 This fresh apple pie with pretty lattice strips across the top will satisfy your guests and save you a chunk of change, if you choose it.
Winner: Sam's Club
Dinner Rolls
Costco Dinner Rolls, 36 count, $6.99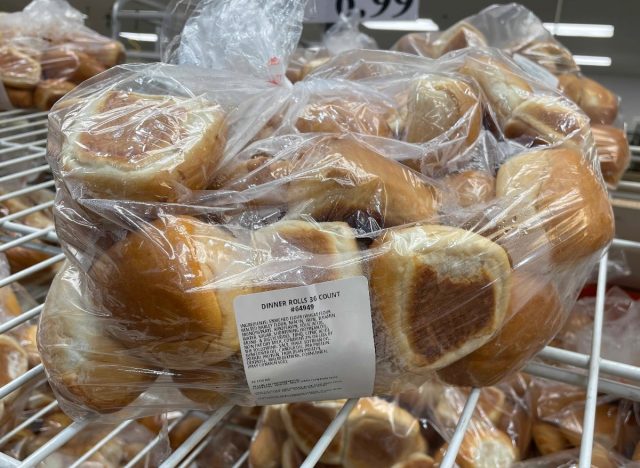 A Thanksgiving meal doesn't look complete without a dinner roll hanging off the side of your loaded up plate. This big bag of rolls looks fresh and the price is nice at less than 20 cents each.
Sam's Club Member's Mark Yeast Dinner Roll, 24 count, $3.98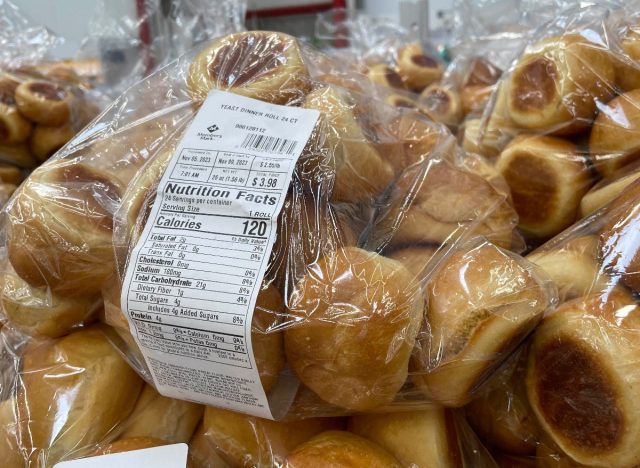 These rolls at Sam's Club clock in at just under 17 cents each. You'll be rolling in the dough when you choose these.
Winner: Sam's Club
Pumpkin Pie
Costco Kirkland Signature Pumpkin Pie, $5.99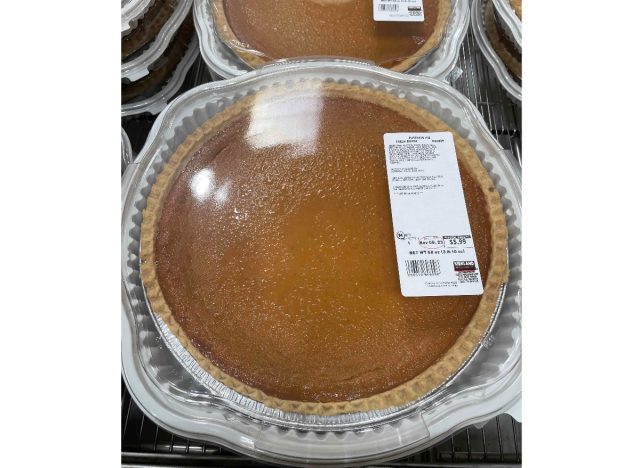 This big pumpkin pie is fresh baked and big enough to serve a crowd.
Sam's Club Member's Mark Pumpkin Pie, $5.98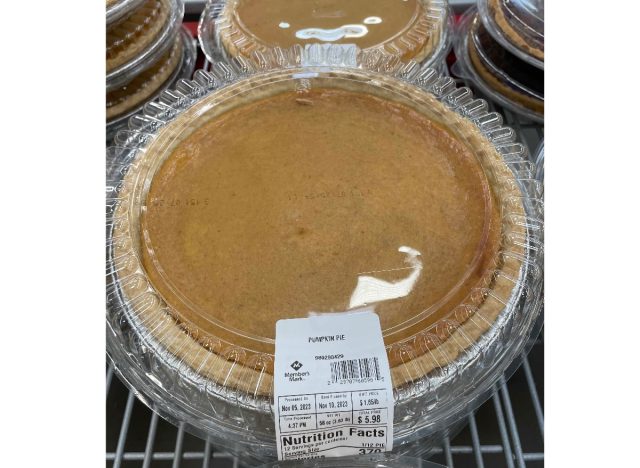 At just a penny cheaper, it's really up to personal preference which pie you should buy, but based on my taste test, Sam's Club's was more flavorful.
Winner: Sam's Club
Sweet Potatoes
Costco Sweet Potatoes, 6.5 lbs., $5.79
This Thanksgiving essential is about 89 cents per pound and will give you plenty for any of your recipes.
Sam's Club Organic Sweet Potato, 5 lbs., $6.98
At $1.40 per pound, it's not worth it to pay extra for organic. Costco is giving you more for less.
Winner: Costco
Potatoes
Costco Baking Potatoes, 10 lbs., $4.99
At less than 50 cents per pound, this big bag of potatoes will turn into a heaping pile of mashed potatoes when you add milk, butter, and salt.
Sam's Club Baking Potato, 10 lbs., $5.92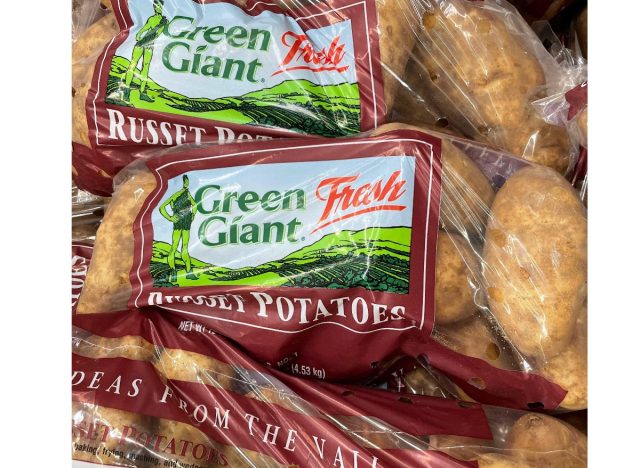 At nearly 60 cents per pound, you're paying more for potatoes at Sam's Club. Say it any way you want, Costco is the better buy.
Winner: Costco
Cranberries
Costco Fresh Cranberries, 2 lbs., $3.99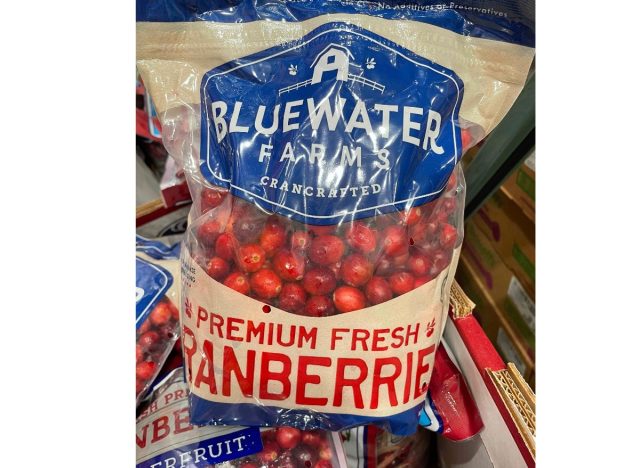 This bag of premium fresh cranberries from Bluewater Farm looks delicious, but demerits for Costco not having the jellied kind in stock when I shopped in early November!
Sam's Club Ocean Spray Cranberry Sauce, 6 count, $9.98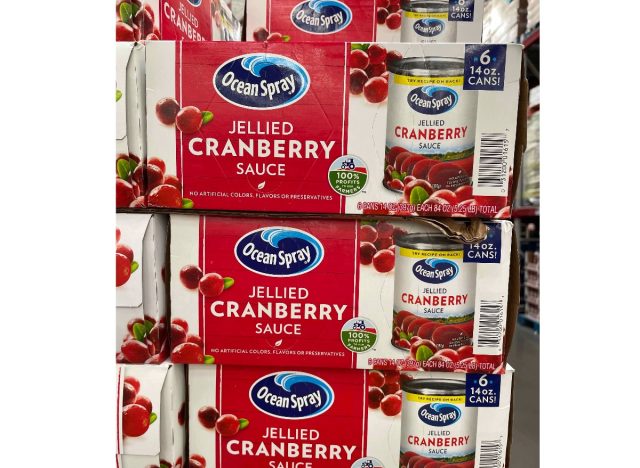 Props to Sam's for having this Thanksgiving classic on hand, but unless you're feeding a huge crowd, six cans may be a bit much. Note: Sam's Club did not have fresh cranberries for sale at the time of our visit.
Winner: Draw
Green Beans
Costco Organic Green Beans, 2 lbs., $5.99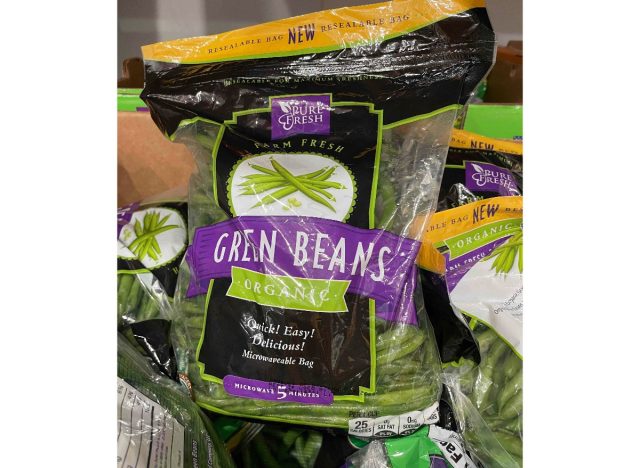 This microwavable bag of green beans will save you time, but it's a little on the pricey side.6254a4d1642c605c54bf1cab17d50f1e
Sam's Club Organic Green Beans, 28 oz., $5.48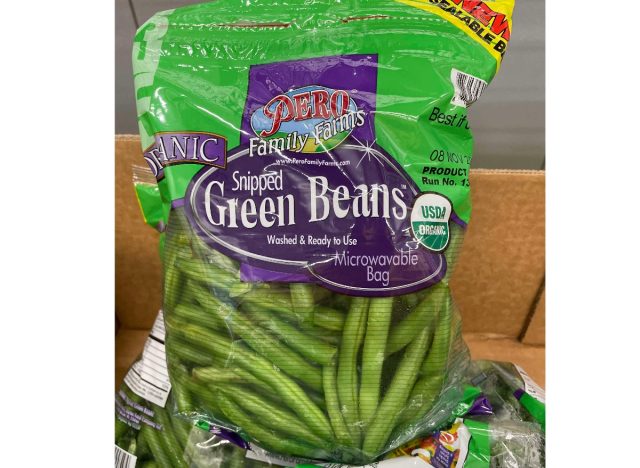 At $3.14 per pound, these snipped and washed beans are even more expensive.
Winner: Costco
Brussels Sprouts
Costco Alpine Fresh Brussels Sprouts, 2 lbs., $3.99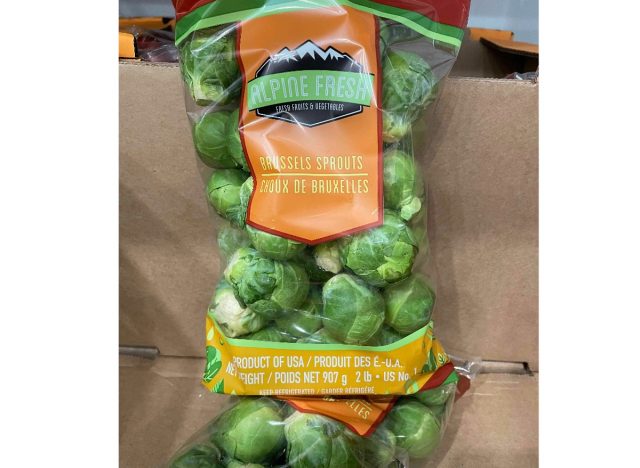 Roast these babies up with some extra virgin olive oil, salt, and pepper for a delectable side dish.
Sam's Club Taylor Farms Brussels Sprouts, 32 oz., $4.84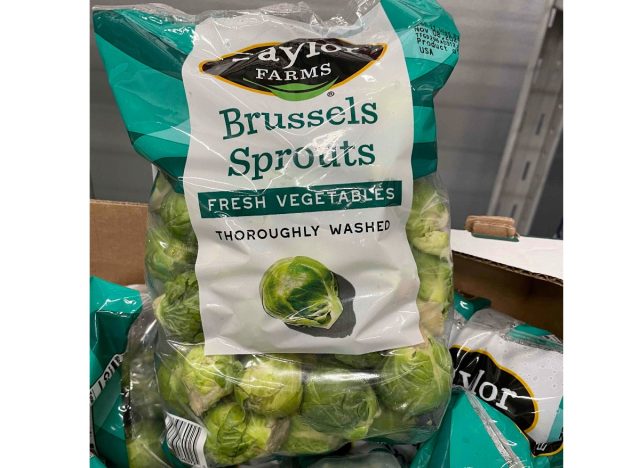 Don't pay more for Taylor Farms, stick with Costco for bigger savings.
Winner: Costco
Boxed Mashed Potatoes
Costco Idahoan Buttery Homestyle Mashed Potatoes, 3 lbs., $12.69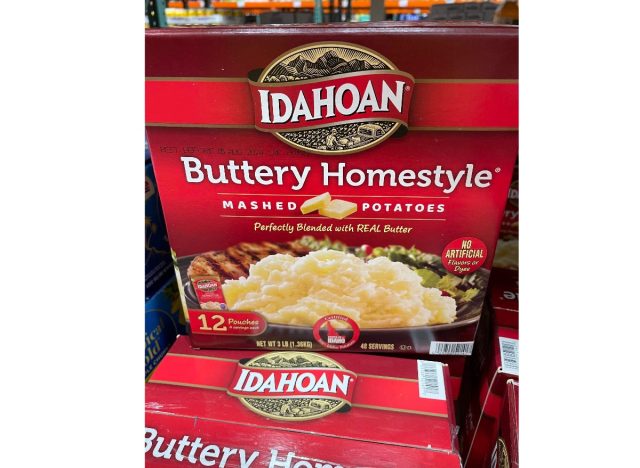 These potato pouches can make meal prep easier, if you don't want put your family to work with a masher.
Sam's Club Idahoan Real Mashed Potatoes, 3.25 lbs., $8.78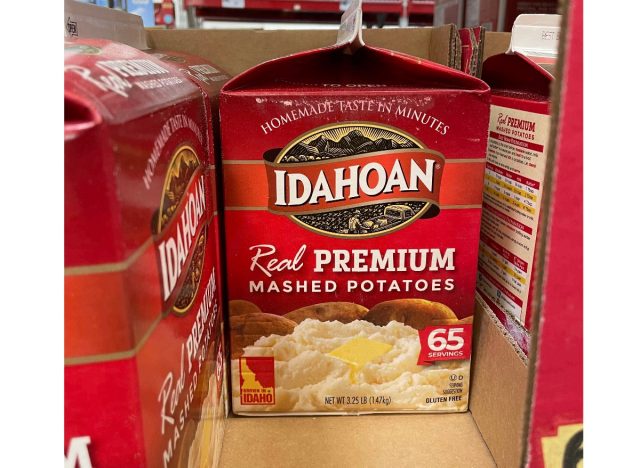 Whoa! This carton has 65 servings, is ready in minutes, and is much cheaper than the Costco product.
Winner: Sam's Club
Stuffing
Costco Pepperidge Farm Herb Seasoned Stuffing, 3 lbs., $8.99
This classic stuffing made with white and wheat breads will put your guests in a food coma.
Sam's Club Stove Top Seasoned Stuffing, 3 lbs., $8.68
This stuffing is slightly cheaper, and it's also worth noting that Sam's Club also stocked a family favorite, Stove Top.
Winner: Sam's Club
Gravy
Costco Better Than Gravy Roasted Turkey Gravy, 2 lbs., $8.99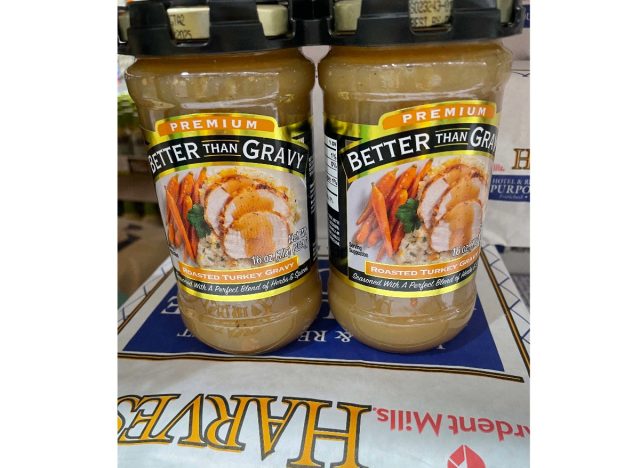 At Costco, you'll get two 16-ounce jars of roasted turkey gravy, seasoned with a perfect blend of herbs and spices.
Sam's Club Heinz Homestyle Roasted Turkey Gravy, $5.98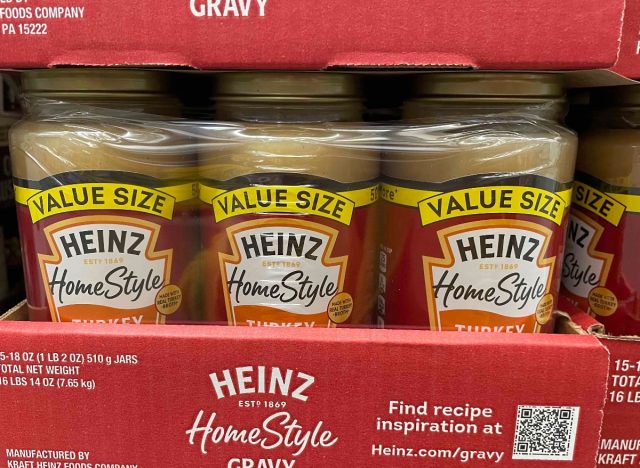 Meanwhile, at Sam's, you'll get three jars of Heinz for less money.
Winner: Sam's Club
Canned Green Beans
Costco Del Monte Cut Green Beans, 12 cans, $8.49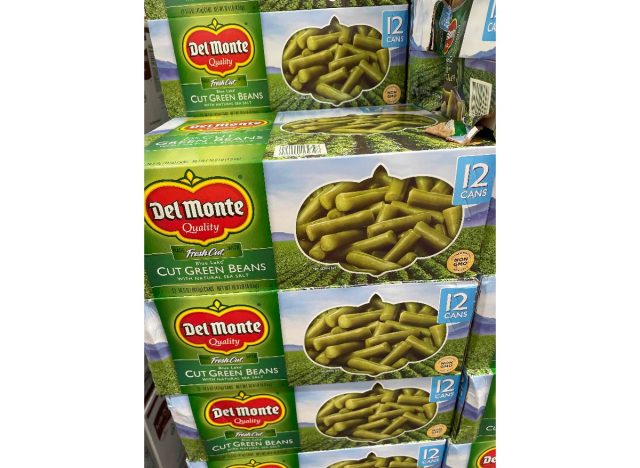 This great price was due to a $2.50 instant savings at checkout, good through Nov. 12.
Sam's Club Del Monte Cut Green Beans, 8 cans, $5.98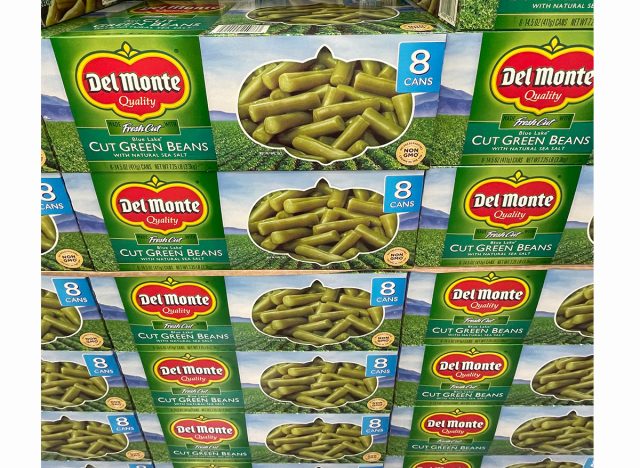 Costco's was slightly cheaper, though if you don't need that many cans, this would still be a good purchase.
Winner: Costco
The Verdict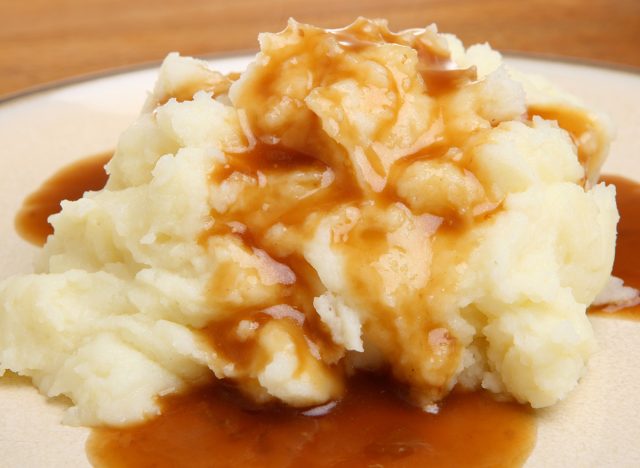 In this comparison, each club came out on top in exactly seven categories, making it an even tie overall. Whether you choose to shop at Sam's Club or Costco for your Thanksgiving essentials may come down to which place has more of your family's favorites. For instance, if you prefer to make mashed potatoes from scratch, then you may find bigger savings at Costco. Conversely, if you intend to go with instant potatoes, Sam's Club is likely a better bet.
At either place, you'll probably be saving cash, compared to a typical supermarket, and getting everything you need all in one place.
Ronnie Koenig
Ronnie Koenig has written about food, drink, travel and culture for The New York Times, TODAY, The Atlantic and many others.
Read more about Ronnie