10 Best Member's Mark Products at Sam's Club Right Now
From seasonal treats to cozy home goods, you can find great savings by shopping the club's store brand.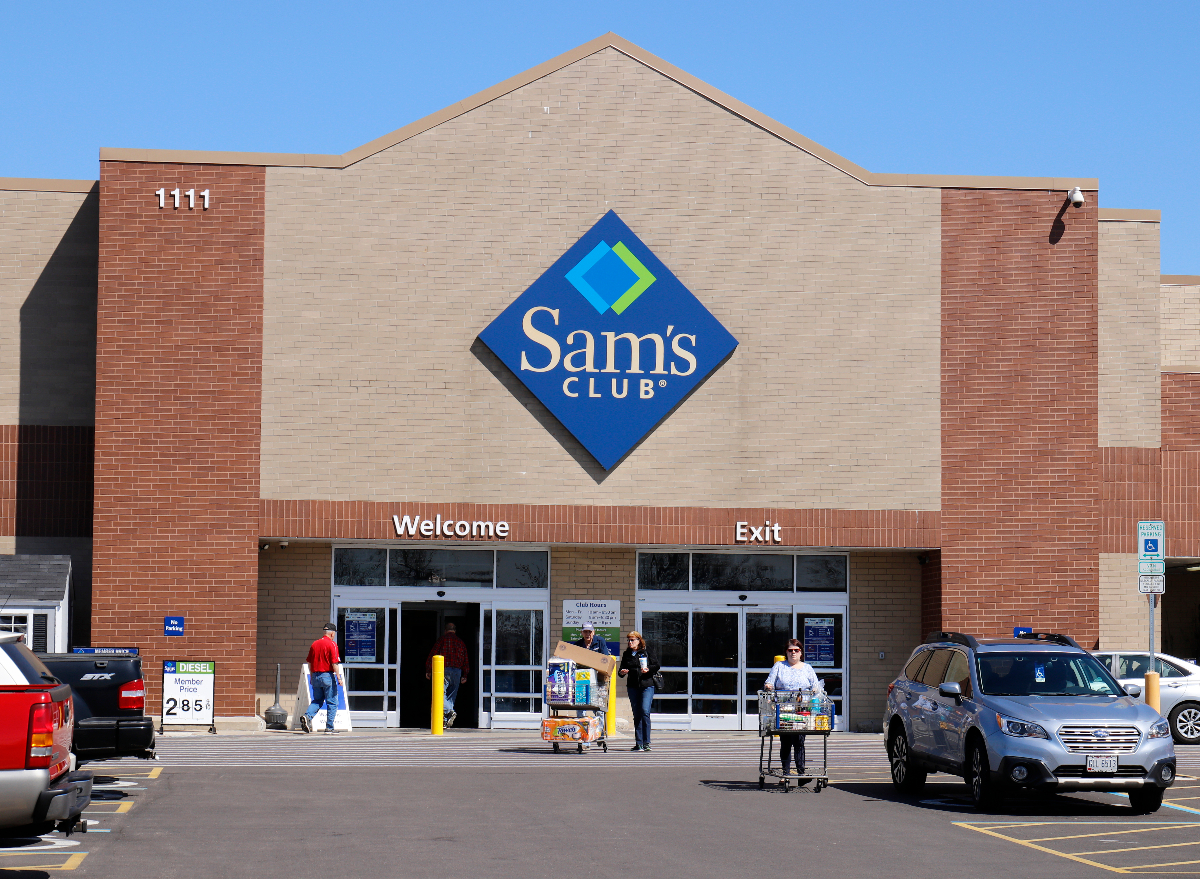 The product recommendations in this post are recommendations by the writer and/or expert(s) interviewed and do not contain affiliate links. Meaning: If you use these links to buy something, we will not earn a commission.
As loyal customers know, there are some great products to be had from Sam's Club store brand Member's Mark. We're talking everything from food to home goods to seasonal items. Member's Mark is always coming out with new and exciting products, many of which are reasonably priced, so it's no surprise that they're are a big draw for customers.
Many members shop at Sam's in large part to grab those affordable, private label items. So, we decided to round up some of the very best products that club members can get right now.
If you're hesitant to try a store-brand version of your favorite item, fear not: Sam's Club stands behind its brand and, in most cases, you can get a refund if you're not satisfied.
Read on for the best Member's Mark items to grab this fall—but do so quickly, before they fly off the shelves!
Member's Mark Pumpkin Empanadas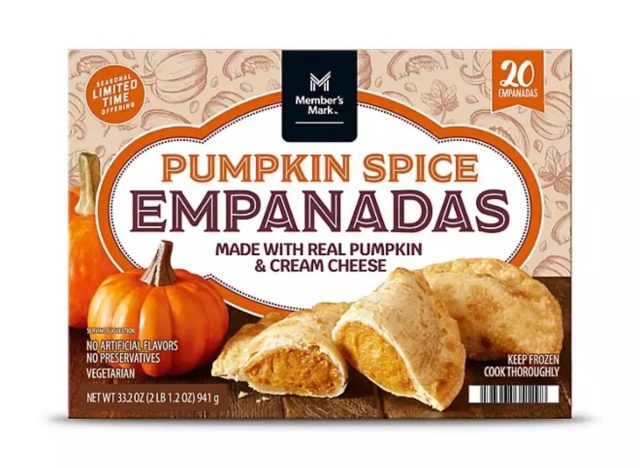 Per Serving (3 pieces)
: 390 calories, 16 g fat (9 g saturated fat), 400 mg sodium, 58 g carbs (3 g fiber, 20 g sugar), 7 g protein
For those people who just can't get enough pumpkin, these empanadas are a real treat. Made with genuine pumpkin and cream cheese, these make a great snack or appetizer, or can be paired with a salad for a quick meal. If you're feeling like something sweet, add a scoop of ice cream and call it dessert. There are seven servings in a box for $12.68, and they will be around for a limited time only, so grab them now. "Fun new product, these were much better than I anticipated, they aren't too sweet and they're very crispy, I made them in the air fryer and they were perfect in less than 10 minutes, would highly recommend, and will definitely buy these in the future," wrote a reviewer on the Sam's Club website. "Give me all the Pumpkin stuff! Those empanadas were 🔥🔥🔥," wrote a commenter on @samsclub's Instagram feed.
Member's Mark Kids Sleeping Bag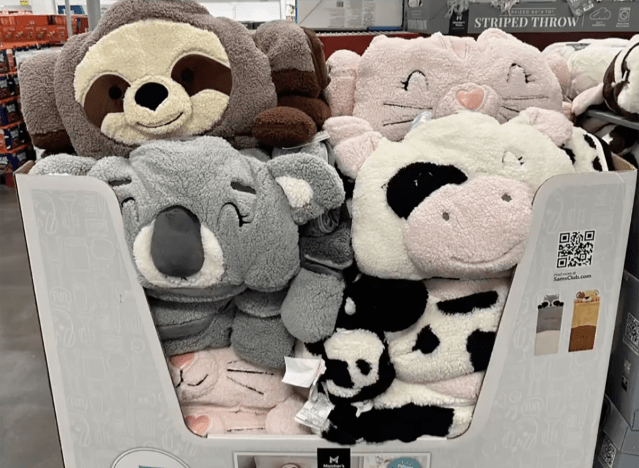 These adorable sleeping bags are made of soft, sherpa fabric, and they are oh-so soft and cozy. They come in cow, koala, sloth, raccoon, brown dog or pink cat characters and are perfect for sleepover parties—or just making movie night at home a lot more fun! Priced at $19.98 each, the sleeping bags come with a half zip so kids can get in and out easily. The best part is that they fold up and can be secured with straps for easy storage. "These are so soft, fluffy and CUTE!" raved @samsclubmembers on Instagram.
Member's Mark Pear Halves in Light Syrup
Per Serving (1/2 cup)
: 90 cal, 0 g fat (0 g saturated fat), 0 mg sodium, 23 g carbs (2 g fiber, 19 g sugar), 0 g protein
Nothing says fall like delicious pears and Sam's Club members are in for a treat with these peeled and ready-to-eat fruits for $10.68. You can put these pears in smoothies or dessert recipes or baked goods, or just eat 'em straight out of the jar for a tasty snack. "If you're a fan of Member's Mark Peach Halves and Pineapple Spears as much as I am, then you're probably just as excited to see the NEW Pear Halves," wrote @samsclubfoodreview on Instagram. "Love these!! They're in my fridge right now!" wrote one follower of the account. Grab these fast as they're available only for a limited time.
Member's Mark Football Cutout Cookies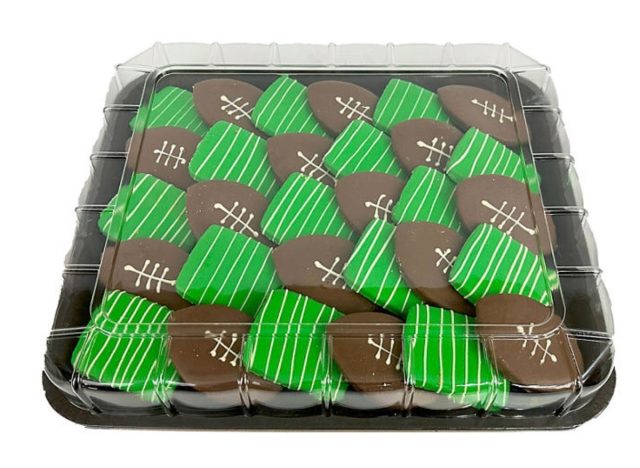 Football season is finally here and that means one thing—it's time to up your snack game, especially on Sundays! This cookie platter, priced at $19.98, features two designs of buttery shortbread cookies: football shapes decorated with laces and field shapes with white yard line drizzle. There are 30 cookies in a platter, so you can feed the whole crew. "These cookies are delish!" wrote one reviewer on the Sam's Club website. "Frosting was perfect, cookie had a lot of flavor. Not overly powdery or buttery."
Member's Mark Peanut Butter Filled Pretzels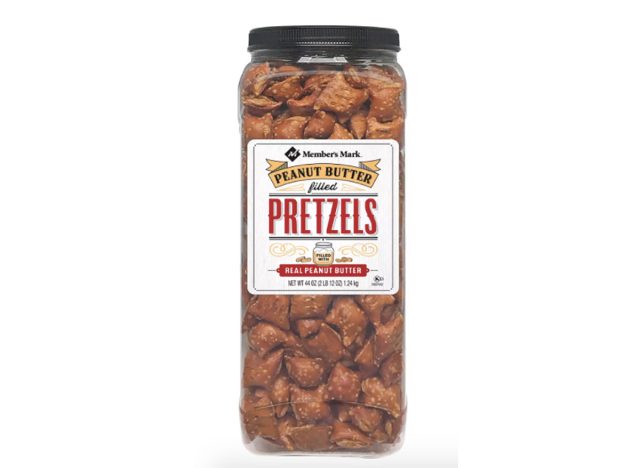 Per Serving (12 pretzels)
: 140 cal, 6 g fat (1 g saturated fat), 330 mg sodium, 17 g carbs (1 g fiber, 2 g sugar), 5 g protein
These pretzels are creamy, crunchy, and snackable—and they're the perfect thing to put out in a bowl for football viewing. These mini pretzel pouches are filled with peanut butter, making them the perfect on-the-go snack, giving you five grams of protein per serving. Priced at $7.98, each container holds 44 ounces of these delish peanut butter pretzel nuggets. The only downside may be that you'll have to stop yourself from finishing them all. "I have shared my passion for these pretzels with so many friends and families!" wrote one reviewer on the Sam's Club website. "They are just so good!
Cranberry & Pecan Topping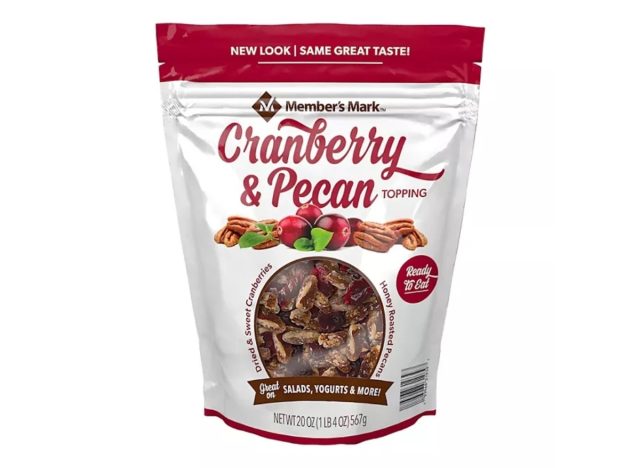 Per Serving (1 Tbsp)
: 45 calories, 2 g fat (0 g saturated fat), 15 mg sodium, 7 g carbs (0 g fiber, 5 g sugar), 0 g protein
Online reviewers are raving about this mix of dried cranberries and honey roasted pecans, priced at $9.87. "Excellent addition to salads, cereal or yogurt," wrote one fan. "Its also GREAT rolled onto chocolate chip cookies and coconut before you bake them!!" added another. The stuff is so popular that some shoppers are having a hard time finding it in stores. "OHMYGOSH!!! WE ALL LOVE IT!!! Please keep the stores stocked," one wrote.6254a4d1642c605c54bf1cab17d50f1e
Member's Mark Spiced Apple Pie Cookies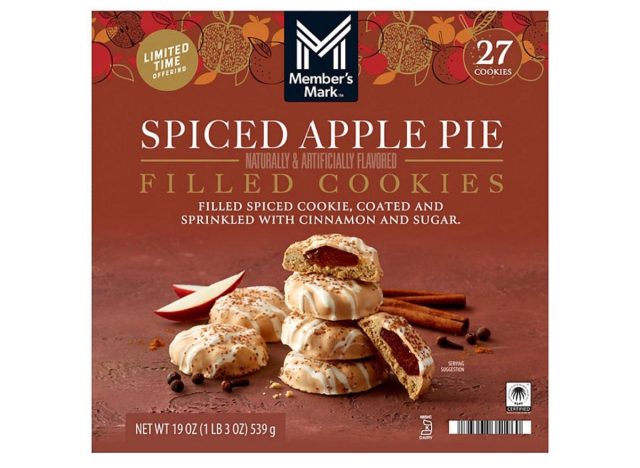 Per Serving (1 cookie)
: 100 cal, 4.5 g fat (3 g saturated fat), 45 mg sodium, 14 g carbs (0 g fiber, 9 g sugar), <1 g protein
Is it pie or is it a cookie? All we know is that this dessert is giving serious fall vibes. Made with shortbread dough and filled with cooked apples with cinnamon and a hint of nutmeg, these cookies are then coated in apple fudge topped with cinnamon sugar and sea salt. Talk about a seasonal sensation! There are 27 cookies in a box for $8.98, and they're available only for a limited time.
Member's Mark Pumpkin Cheesecake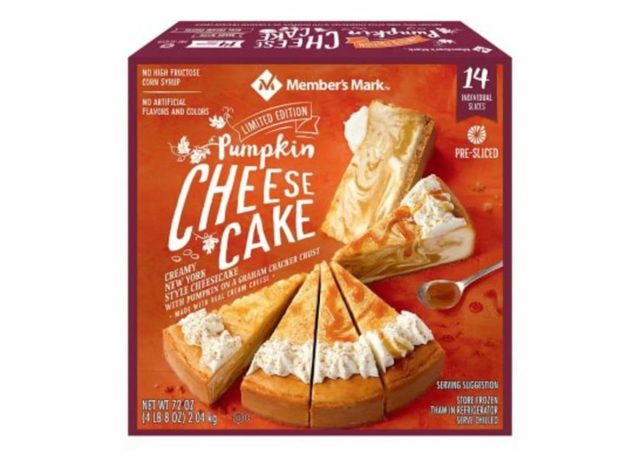 Per Serving (146 g)
: 430 calories, 26 g fat (15 g saturated fat, 1 g trans fat), 260 mg sodium, 43 g carbs (0 g fiber, 34 g sugar), 7 g protein
A member favorite, this luscious cheesecake is the perfect fall dessert, and it's one you'll want to have on hand in the freezer all year round. Priced at $17.98, the New York-style cheesecake features pumpkin on a graham cracker crust and is topped with whipped cream and a special fall spice blend. At 72 ounces, the cake is massive and pre-cut into 14 pieces. "I bought the cheesecake! It's 10/10," wrote one commenter on @samsclub's Instagram post. "My favorite pumpkin cheesecake on planet earth," wrote a reviewer on Sam's Club website. "That's all. Please don't ever get rid of it. Or give me your secret recipe."
Member's Mark Pumpkin Spice Pecans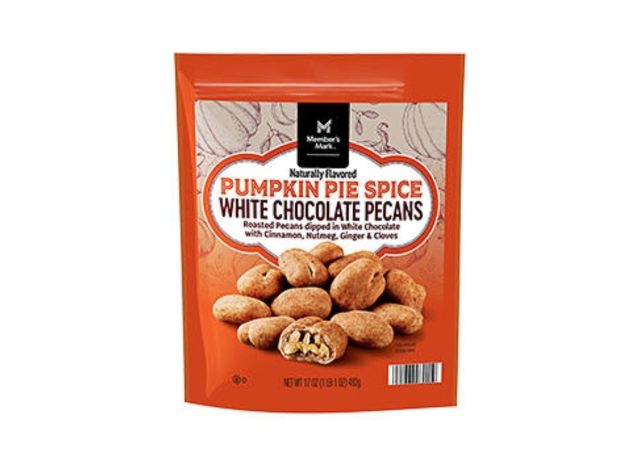 Per Serving (5 pieces)
: 170 calories, 13 g fat (4.5 g saturated fat), 15 mg sodium, 14 g carbs (1 g fiber, 12 g sugar), 2 g protein
This new item will have pumpkin spice fans overjoyed! Member's Mark Pumpkin Spice Pecans are roasted and then dipped in white chocolate with a blend of cinnamon, nutmeg, ginger and cloves for a burst of pumpkin spice flavor. For $9.98, the 17-ounce resealable pouch will be a hit with anyone who loves nuts and all things autumn. "These are so delicious," wrote one reviewer on the Sam's Club website. "Just the right amount of spice and sweetness. Pecans seem fresh. Mostly whole pecans with a few halves."
Member's Mark Harvest Wreath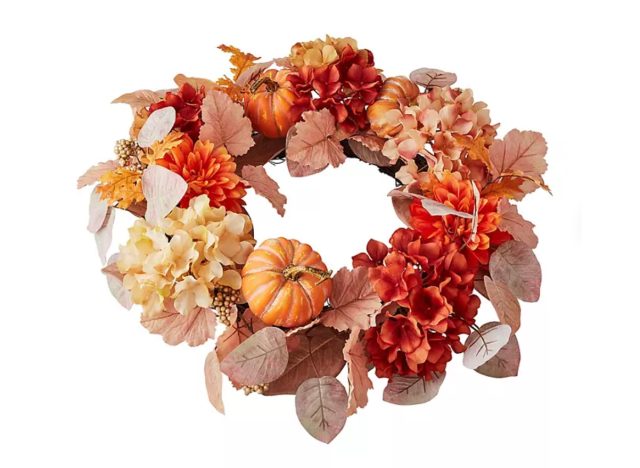 Show your flair for fall by hanging this beautiful wreath from your front door. The Harvest Wreath is a lovely decoration that will go nicely with your fall décor. It features hydrangea, dahlias, and pumpkins, and will add warmth and color to your entryway–without you needing to spend a lot of cash! Just $34.98. "Beautiful wreath great quality worth the price," wrote one reviewer on the Sam's Club website.
Ronnie Koenig
Ronnie Koenig has written about food, drink, travel and culture for The New York Times, TODAY, The Atlantic and many others.
Read more about Ronnie