12 Costco Summer Essentials Members Are Stocking Up On Big-Time Right Now
Get everything you need to prepare for warmer weather and summer adventures.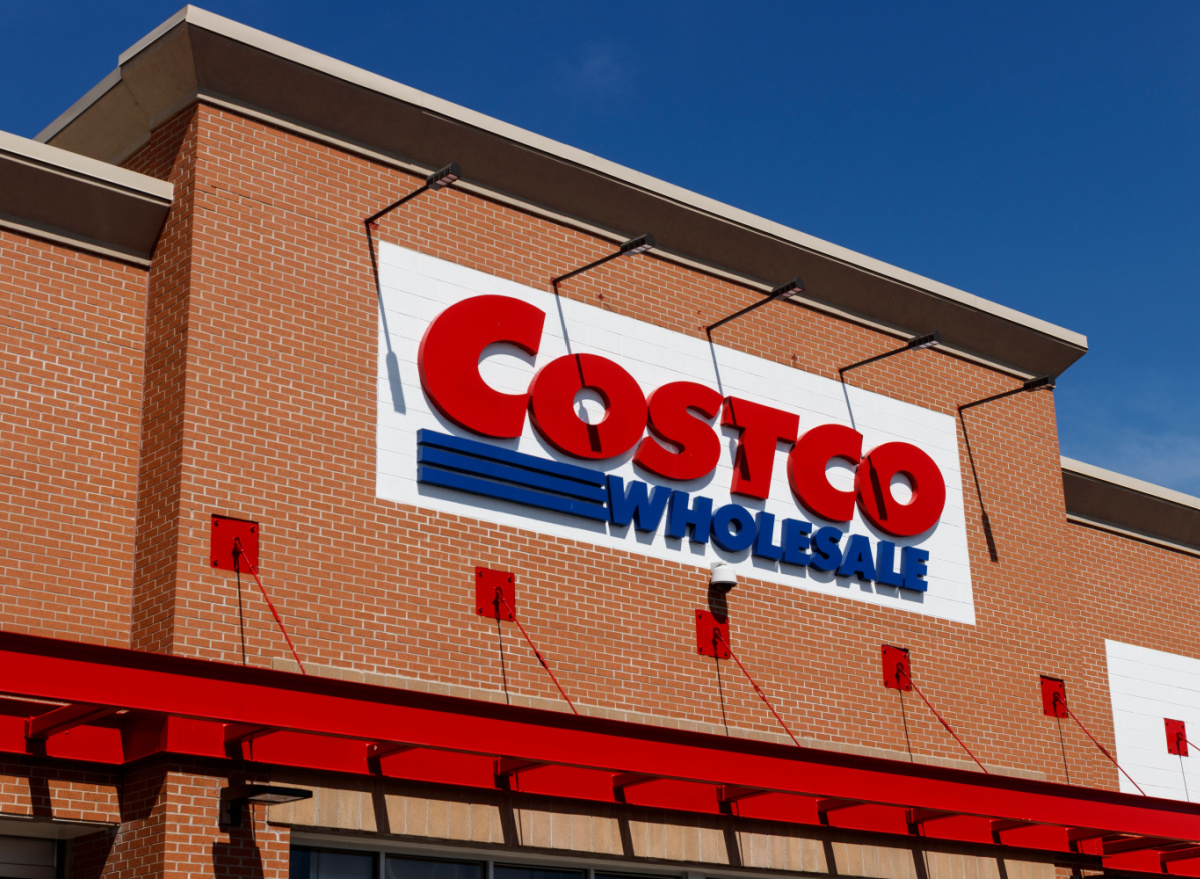 The product recommendations in this post are recommendations by the writer and/or expert(s) interviewed and do not contain affiliate links. Meaning: If you use these links to buy something, we will not earn a commission.
As the daylight stretches longer into the evening and days get warmer, summer is finally on its way. That means some savvy Costco shoppers are already scoping out the best products at the big-box retailer for summer adventures big and small.
Online reviewers are planning to pick up fixings for outdoor BBQs, sunny beach days, park-side picnics, or free-wheeling road trips. So, whether you're hanging by the pool, embarking on an epic hike, or organizing a big family get together, here are the essentials Costco members are hyping up online and adding to their carts in anticipation for summer.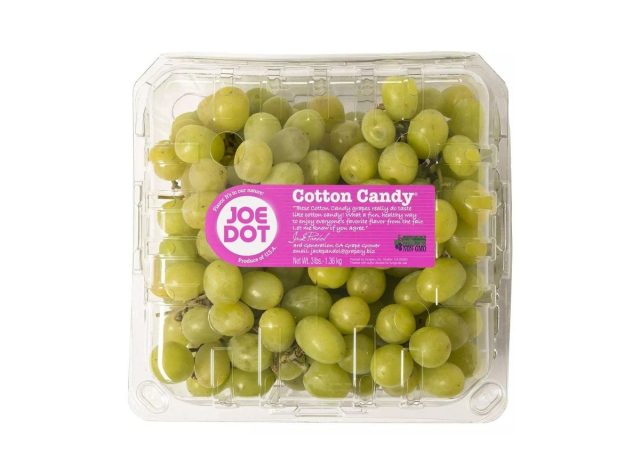 Call them nature's candy. These grapes literally taste like cotton candy, and this beloved hot weather snack is back in the produce section at Costco. Curious? One Redditor picked up a carton in Bend, Oregon, and said, "I couldn't believe it but the grapes do taste like cotton candy." Sweet and tasty, cotton candy grapes can be popped in the freezer and enjoyed frozen. One Twitter user said it perfectly: "I had no idea grapes could be so good."
WestEnd Cuisine Grilled Chicken Skewers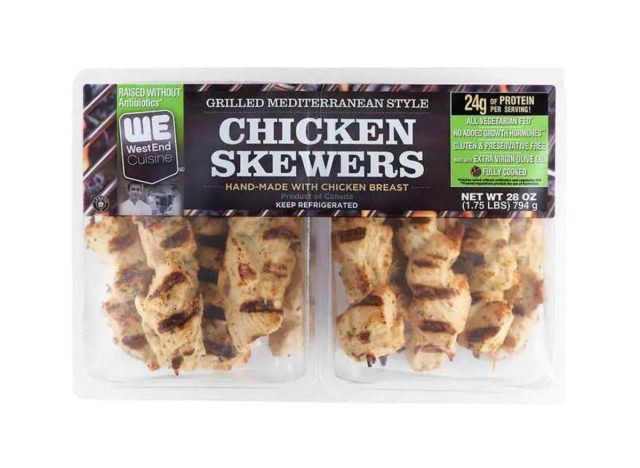 While Costco's rotisserie chicken is a go-to for many shoppers, summertime is a great excuse to branch out chicken-wise. These chicken skewers make a convenient, high-protein lunch, dinner, or snack. Just pop them out of the freezer and onto a pan. Pair the skewers with a Caesar salad, lemony Greek potatoes, or a souvlaki pita. Simple Recipes last year declared this item "the second-best chicken at Costco," writing: "Reliable, adaptable, and served on a stick—what more could you ask for in a piece of chicken?"
Who has the time to bring out the food processor and blend up basil, pine nuts, olive oil, and parmesan? Costco's pesto is next-level tasty and versatile: spread it on a crusty baguette, add it to your scrambled eggs, or toss it with a light summery pasta. This is a staple you should have on hand all summer long to whip up fresh, bright, and flavorful meals. At 22 ounces, it comes in a pretty sizable container, too. Pro tip: freeze it in smaller portions (like ice cube trays) to enjoy it later. "Absolute game changer," one Redditor wrote of the spread.
Creative Snacks Co. Strawberry & Yogurt Flavoured Pretzels
"These are fire," gushed TikTok's @jermthesnackmonster. I mean, strawberry, yogurt, and pretzels—what's not to love? Reviewers are very into these sweet and salty snacks. One wrote: "These pretzels are the best my family and I have ever eaten. Absolute must buy."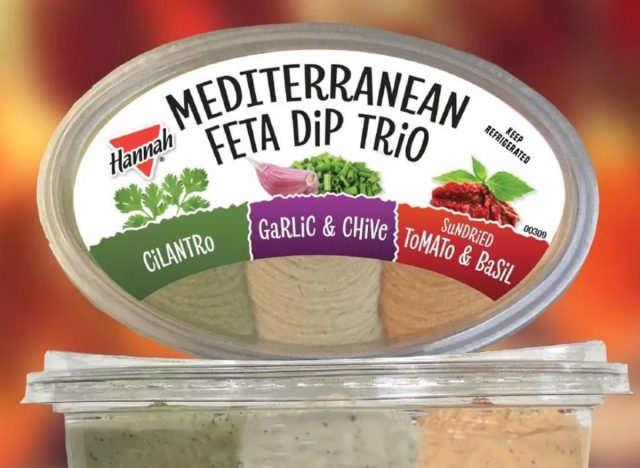 When friends drop by, bring out this dip and a Costco-sized bag of tortilla chips and kick back. If you happen to see these feta duos or trios at Costco, act quickly, because the product is gaining popularity and is usually available in select markets only. One Instagrammer wrote, "This dip is the bomb. Soooo delicious. I even stuffed chicken breast with it."
Kirkland Signature Series Premier Cru Chablis
Running out the door to a party? Be the hero and bring this $17 bottle of excellent Chablis from Costco's private label Kirkland to share around. This white wine is made from top-quality vineyards in Burgundy, France, but the price point is much lower than what you'd normally pay at a boutique wine shop. (Sommeliers love it.)
Cilantro Lime Crema Everything Sauce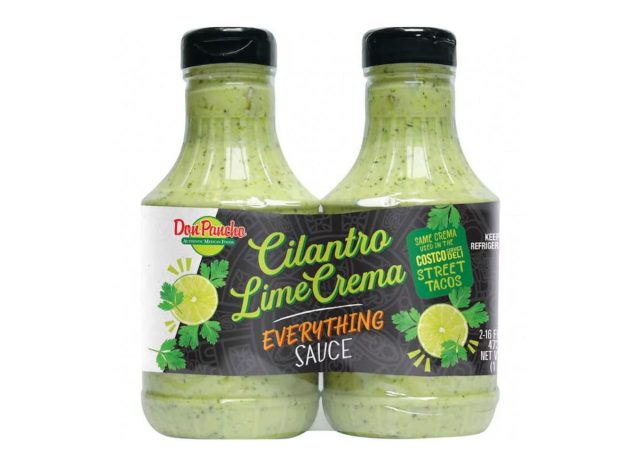 Redditors were excited to see this cilantro lime crema sauce back on Costco shelves last month. Put it on burrito bowls, breakfast wraps, falafel pitas, or pretty much anything else. "I put it on everything!" wrote one Instagram commenter. Online reviewers like the versatility: "It's tasty, especially with a bunch of fresh jalapenos or chipotles in adobo added," a fan on Reddit wrote. "Delighted to see it's coming back!"
Woozoo Globe Multi-Directional 5-Speed Oscillating Fan w/ Remote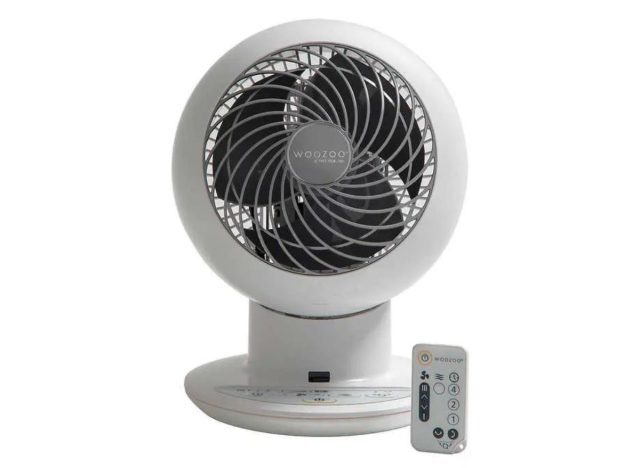 Beat the heat with this highly sought-after fan that retails for around $40. The mini size makes it portable and an excellent option for your desk or bedside table, but it's no weakling. "It has great coverage and comes with a remote control. I grabbed one last year and I LOVE it!" wrote one Facebook user. Don't wait if you see one, by the time summer comes around they will likely be sold out. "I've had mine for over 2 years and it's still going strong. It provides a TON of air," noted Instagram's @costcohotfinds.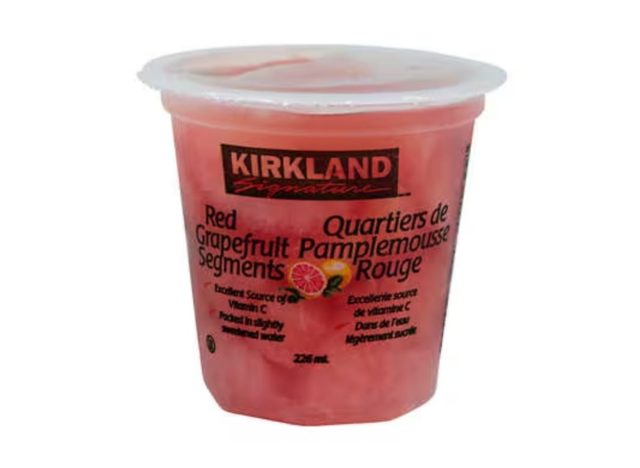 A sweet little snack to throw right in the cooler for beach days and hikes, Costco's grapefruit cups are convenient and easy to pack for all your summer outings. Cold, refreshing, and a touch tart, they make a perfect mid-day snack. "I'm addicted to those grapefruit cups from Costco," one Twitter user said. Pair it with a good granola bar for the ultimate portable treat.6254a4d1642c605c54bf1cab17d50f1e
Kirkland Vanilla Ice Cream Super Premium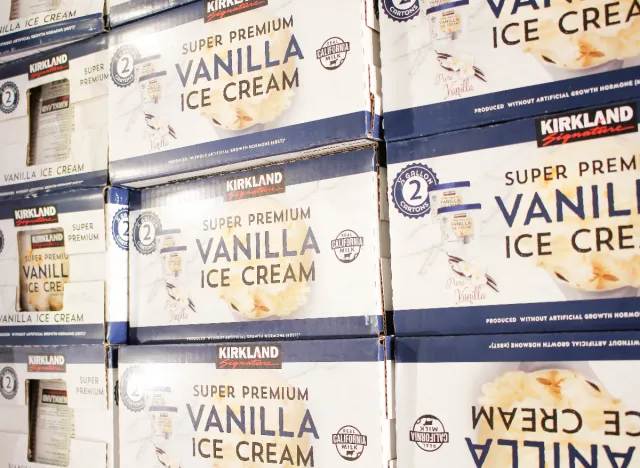 Costco's Kirkland Vanilla Ice Cream Super Premium has a vaunted reputation. "Best ice cream in the world," reads one Reddit post that drummed up nearly 2,000 upvotes and lots of discussions. "It has the silkiest texture ever. It's not too sweet and it's super easy to scoop." Some Costco fans eat it with old-fashioned donuts, root beer floats, or topped with berries.
DeeBee's Organics Freezer Pops
These delicious freezer pops are officially available nationwide at Costco! The 35-pack comes with three flavors: mango orange, strawberry lemon, and blueberry pomegranate. Made with organic fruit without any added dyes or sugars, they are the perfect summer treat for the whole family. "These are so so good the kids love them," wrote one fan on Instagram.
ThermoFlask 32oz Insulated Standard Straw Tumbler
Don't you just hate when your water bottle doesn't fit in the car cup holder? You won't have to worry about that with this two-pack from ThermoFlask. Up your water intake with this sleek tumbler complete with a straw. "Keeps drinks ice cold," according to one reviewer.