The #1 Fruit To Eat Daily for Lower Cholesterol, New Study Says
There's a handful of reasons fruit should be in your everyday diet, but this fruit is extra special.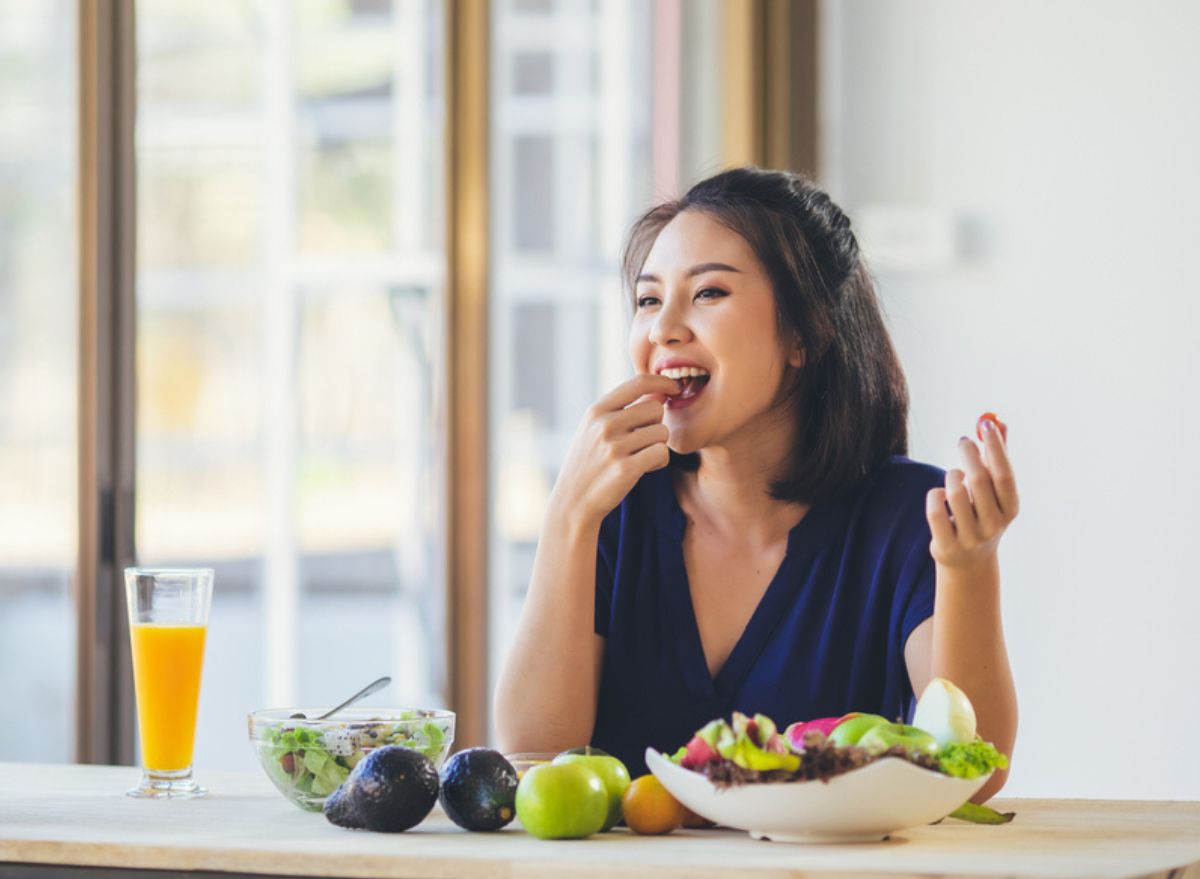 There are plenty of reasons to add blueberries, bananas, and tangerines to your diet, but that's not the only fruit you should be eating on a regular basis. In fact, you might want to eat an avocado every single day given that the tasty and versatile food can lower your cholesterol level, according to new research.
In a study that was recently published in the Journal of the American Heart Association, 500 participants were asked to eat a large avocado every day while another 500 participants were not asked to do so. In addition, the 500 who weren't making the fruit a regular part of their diet were asked to eat fewer than two avocados each month. When the six-month timeframe was over, it was found that participants who were regularly consuming the popular fruit were eating a healthier diet overall and ended up with cholesterol levels that had gone down.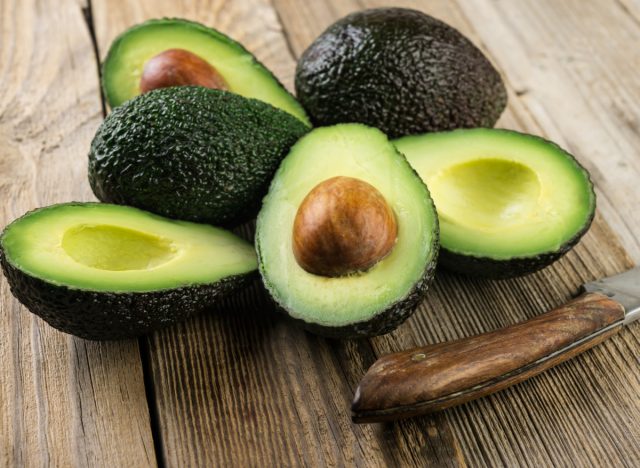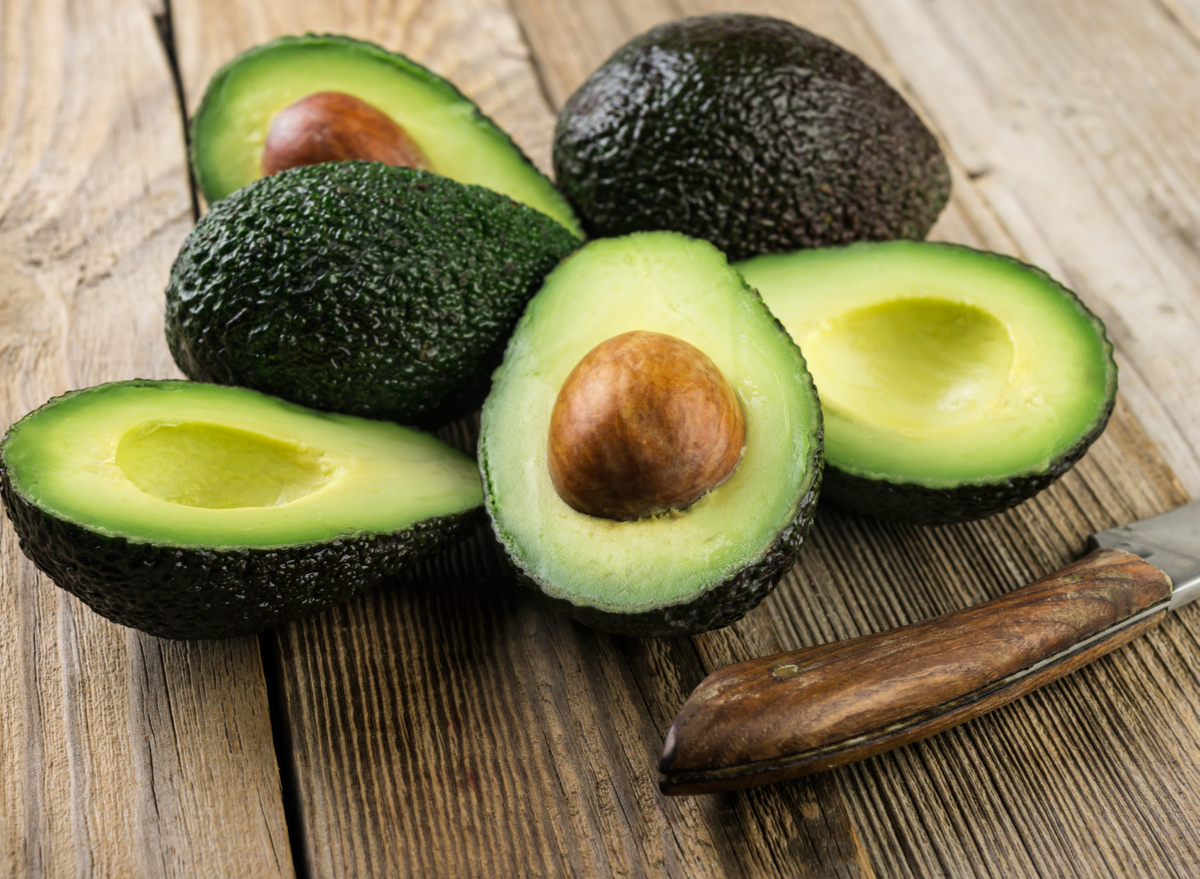 "Overall, this is a good study because it was randomized and controlled with a large number of people," Sarah Glasser, RD, CDCES, tells Eat This, Not That! while noting that "the participants in each group also had similar baseline diets, scoring about a '50%' on the Healthy Eating Index."
On the other hand, Glasser says that "one significant drawback to this study was that they did not collect data on medication use, this includes supplements and statins during the 6-month trial." At the same time, "their baseline data also uses 24-hour food recall to gather data about usual diet," which "is not as good as a food frequency questionnaire" as "one day isn't truly representative of someone's usual diet." Glasser explains, "While their food intake data looks good, it probably isn't capturing things like that milkshake you had last Friday or the pizza you have every Friday."
RELATED: 18 Things You Had No Idea You Could Do with Avocados.6254a4d1642c605c54bf1cab17d50f1e
As for how avocados lower cholesterol levels, Glasser says that they "increase how fast triglyceride-rich lipoproteins are broken down and by stopping the liver from producing more VLDL (one level worse than LDL!)," which "means there is less LDL in your bloodstream overall."
Finally, Glasser points out that "it is very common for people to quickly eliminate foods such as red meat, cheese, and too many desserts when they are diagnosed with high cholesterol." However, she'd "like to see more people focus on healthy foods to add to their diet because this is where the nutrition magic really happens for disease prevention."
Desirée O
Desirée O is a freelance writer who covers lifestyle, food, and nutrition news among other topics.
Read more about Desirée