10 Most Upsetting Discontinued Items at Fast-Food Chains in 2022
Fast-food fans were not happy with this year's menu cuts
The product recommendations in this post are recommendations by the writer and/or expert(s) interviewed and do not contain affiliate links. Meaning: If you use these links to buy something, we will not earn a commission.
There's no doubt about it, realizing one of your favorite fast-food menu items has been discontinued is one of the most frustrating things to deal with while eating out. Unfortunately, because of a bunch of reasons (rising inflation, supply chain issues, low demand—the list goes on) many items have disappeared from fast-food menus throughout recent years (R.I.P McDonald's Angus Burger), and 2022 was no different.
From a beloved Burger King sandwich that is no more, to a Subway sauce that people are petitioning for to come back, here are 10 of the most upsetting fast-food items that were discontinued in 2022.
Burger King Ch'King Sandwich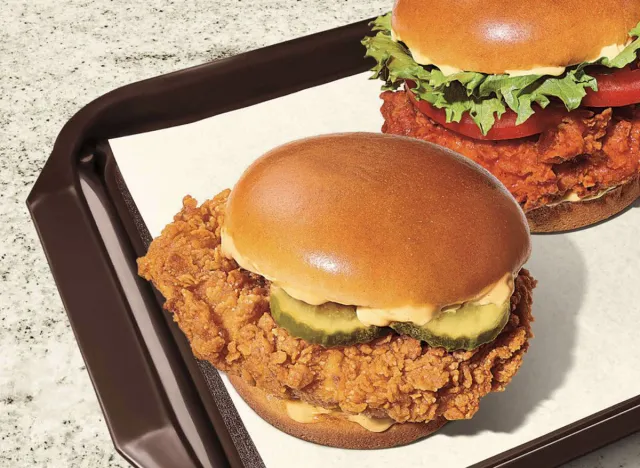 The discontinuation of Burger King's beloved Ch'King Sandwich is not one fans have taken lightly, to say the least. "I'm so sad about this," wrote one Reddit user, "This was the best fast food chicken sandwich I've ever had." The juicy chicken sammy, which had quite the following, was replaced this year with the Royal Crispy Chicken Sandwich. Although tasty, some disappointed customers feel like the signature sandwich's replacement leaves much to be desired.
McDonald's $1 Fountain Drinks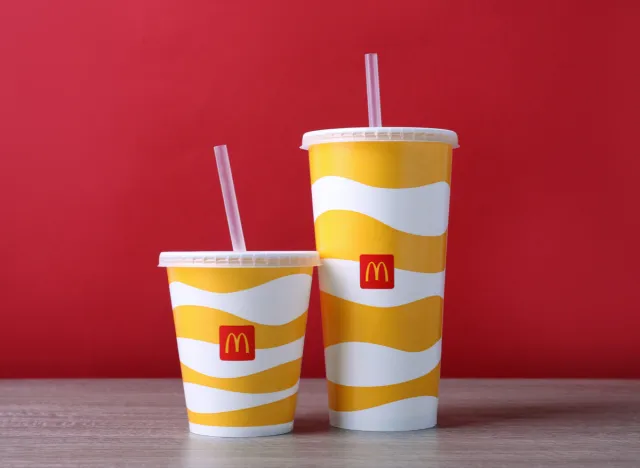 Say it ain't so—McDonald's $1 fountain drinks are yet another victim of inflation. According to the Wall Street Journal, many McDonald's locations have quietly decided to take $1 soda and cold beverages off its Dollar Menu, causing Dollar Menu diehards to become upset. This is just one of the latest changes to the chain's value menu which is continuously shrinking.
Starbucks' Chicken, Maple Butter, and Egg Sandwich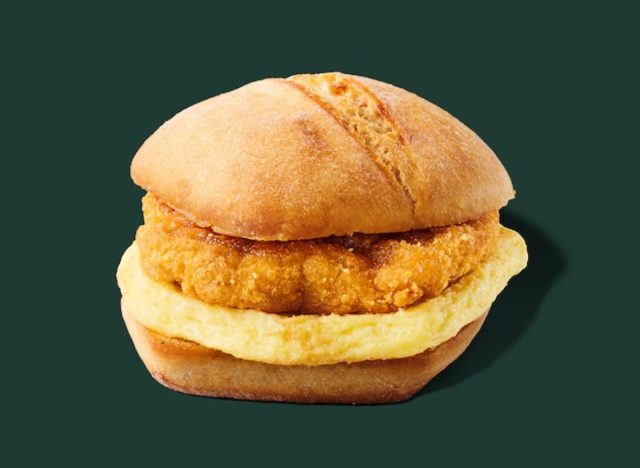 Perhaps surprisingly, Starbucks' Chicken, Maple Butter, and Egg Sandwich only appeared on the coffee chain's menu from June 21 to June 26 of this year. People had high hopes for this tasty short-lived sandwich, which was ultimately nixed for not meeting quality standards—some customers complained that the breakfast sandwich caused them gastrointestinal discomfort similar to food poisoning symptoms. Although the FDA and Starbucks never put out an official recall for it, the chicken sandwich hasn't been put back on the menu since.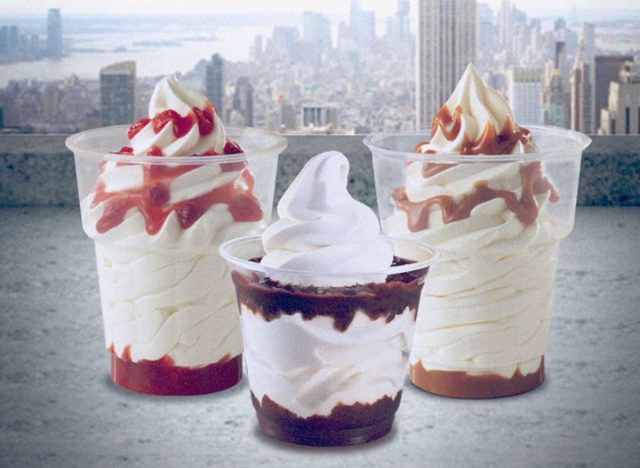 Looks like going forward you'll have to rely on McDonald's if you want your fast food ice cream fix. This year Burger King quietly removed sundaes from its menus. The reason? These sweet treats just weren't selling that well.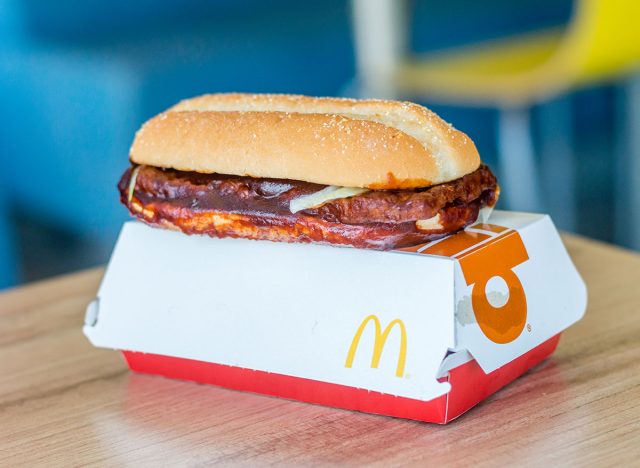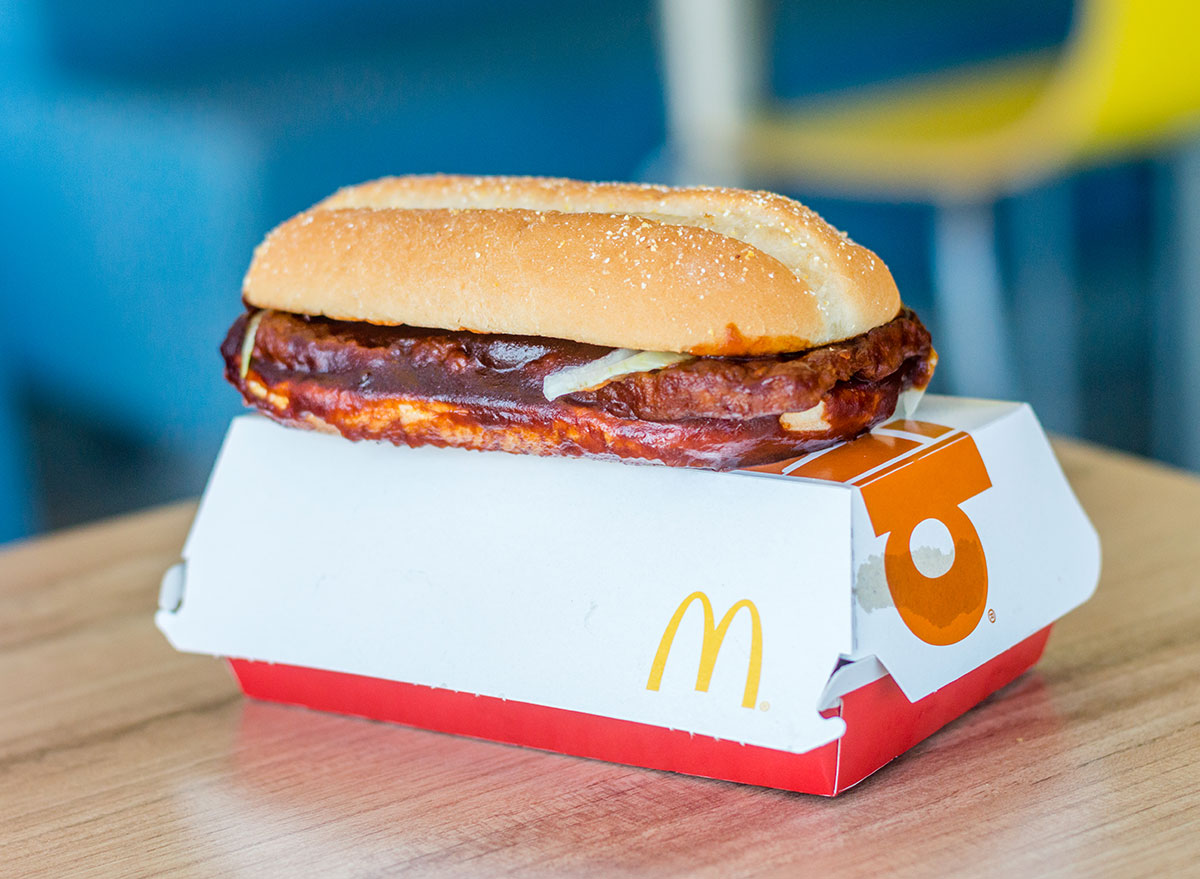 The McDonald's McRib, an iconic sandwich that has been winning the hearts of many since the 1980s, has embarked on its Farewell Tour 2022 which kicked off at the beginning of this month. For a limited time only, people will get to enjoy their favorite McDonald's boneless BBQ pork sandwich one last time. However, some people are skeptical, and for good reason—McDonald's has pulled the McRib from the menu in the past, only to add it back on later. Will 2022 really be the end of the McRib? We guess only time will tell.
Wendy's Big Bacon Cheddar Cheeseburger
The good news? This year, Wendy's brought back the uber-popular Pretzel Bacon Pub Cheeseburger and Chicken Sandwich. The bad news? To make room for these sandwiches on its menu it axed the Big Bacon Cheddar. As you can imagine, fans of the bacon-loaded cheddar cheeseburger did not respond well to the change. "I loved that burger. I loved Wendy…I would get that burger everyday," shared one Reddit user.6254a4d1642c605c54bf1cab17d50f1e
Subway's Sweet Onion Sauce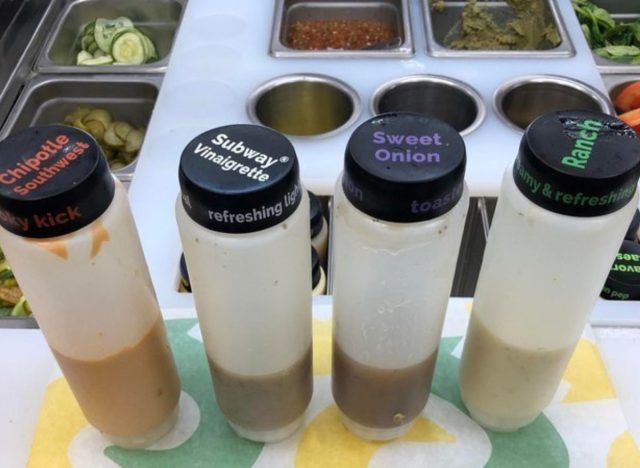 Earlier this year the popular fast-food sandwich chain decided to stop offering its Sweet Onion Sauce to customers, which caused an uproar. "I'm pretty upset about the change," voiced one Reddit user in a thread about the recent menu cut, "Sweet onion sauce was so delicious." People were so upset that they started a petition to help bring back this tasty condiment. However, this isn't the first time Subway has discontinued one of its sauces.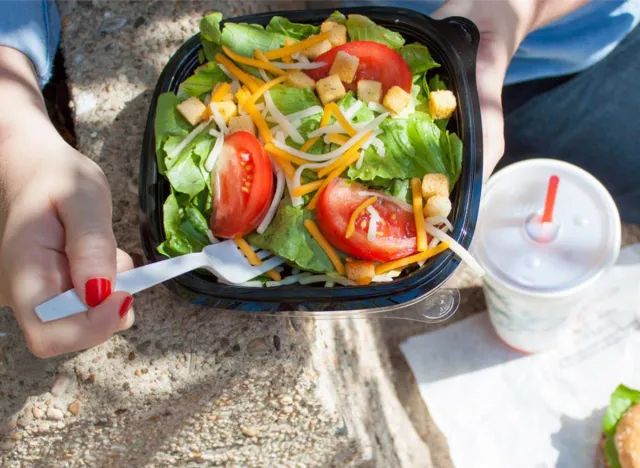 If you're in the mood for greens you may have to go elsewhere—Burger King retired all of its tasty salads earlier this year. Eat This, Not That! asked four New York-area Burger King managers about the change and they all confirmed that the salads were gone for good. Looks like you'll have to stop by Sweetgreen if you need a salad in a pinch.
Wendy's Hot Honey Dipping Sauce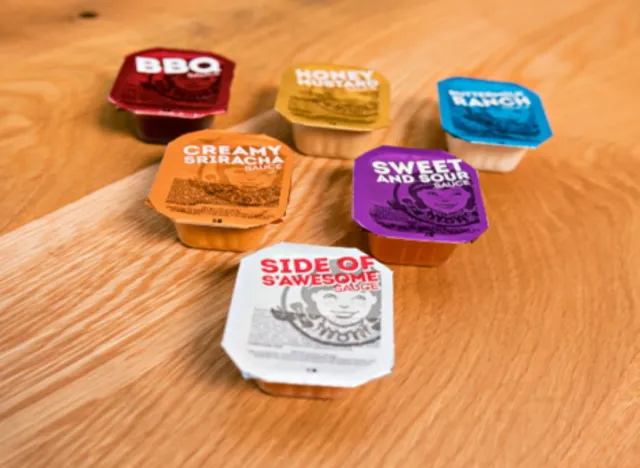 Bad news for hot honey sauce lovers—the iconic fast-food chain recently decided to cut the sweet and spicy sauce from its menu, resulting in a lot of angry customers. If you are looking for a replacement, be sure to try out Wendy's Smoky Honey Mustard or Ghost Pepper Ranch dipping sauces. They aren't exactly hot honey sauce, but they still offer that same mouth-watering kick.
Subway's Oven Roasted Chicken Breast Patty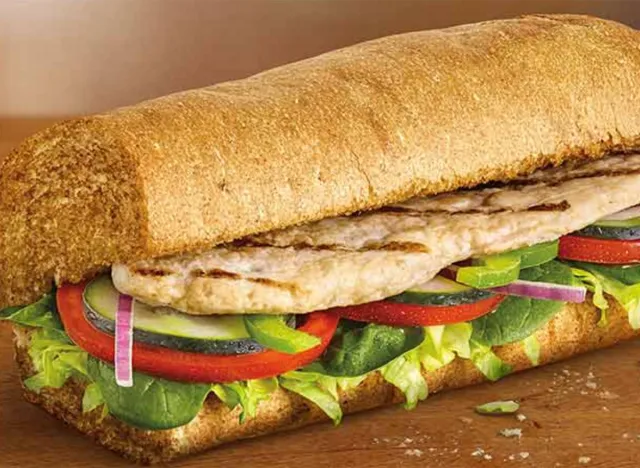 The next time you pop into a Subway you may notice something big missing from its menu—oven-roasted chicken breast patties. In the words of one disappointed Reddit user who voiced their opinion on the menu change: "I am annoyed. That is all." Thankfully, Subway still has a long list of other protein options to choose from.