9 Discontinued Store-Bought Sauces You'll Sadly Never See Again
From the sweet to the savory to the odd, these sauces have flavored their last.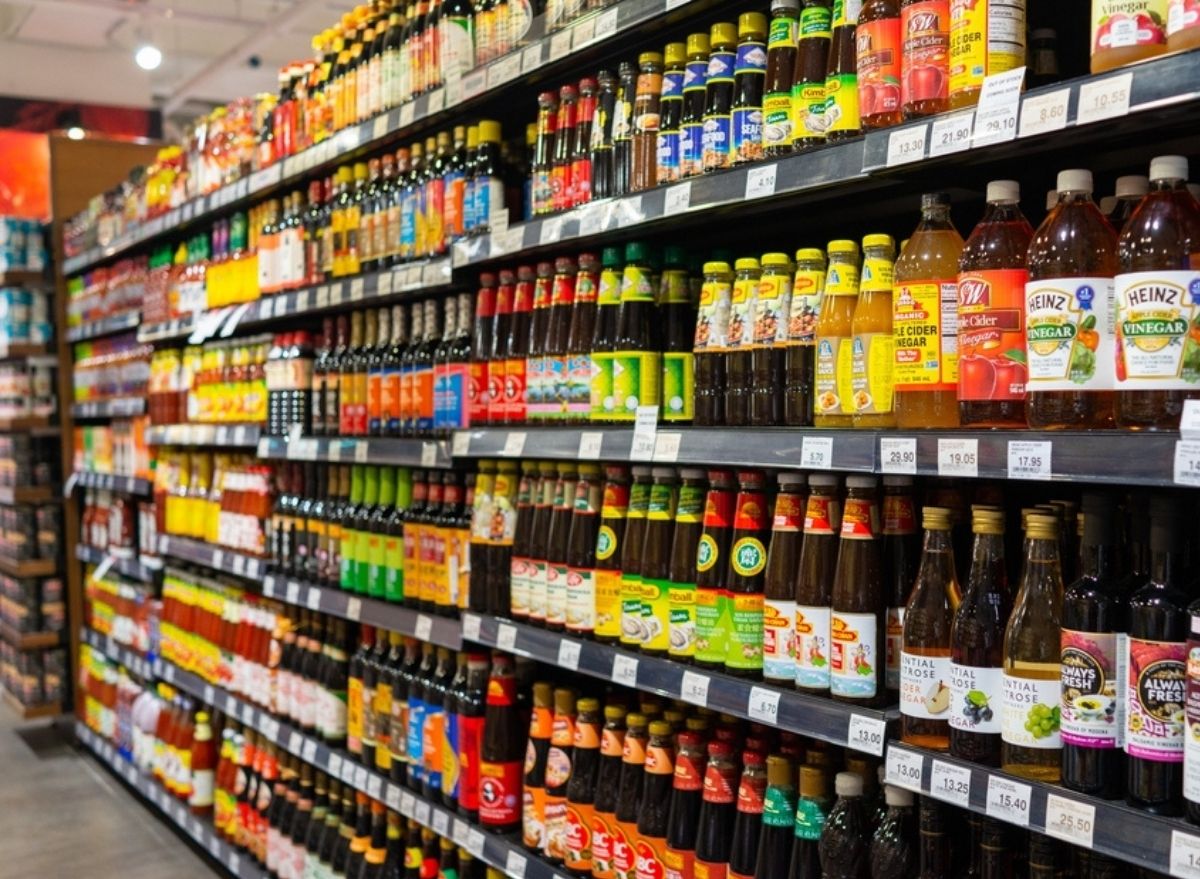 A great sauce can make all the difference. It can turn a basic scoop of ice cream into a delightful sundae. It can elevate a hot dog or hamburger from mere meat and bread to an enjoyable entrée. Sauces are the grace note of enchiladas, eggs Benedict, barbecue dishes, and, of course, essential on pasta.
All that said, not all sauces prove to have staying power. Many sauces have come and gone, once sold in stores across the nation, now only a sweet or savory memory. Today, we're looking at nine discontinued sauces that you will never see for sale again. (Plus, be sure to skip these 8 Worst Fast-Food Burgers to Stay Away From Right Now.)
Frank's RedHot Kickin BBQ Sauce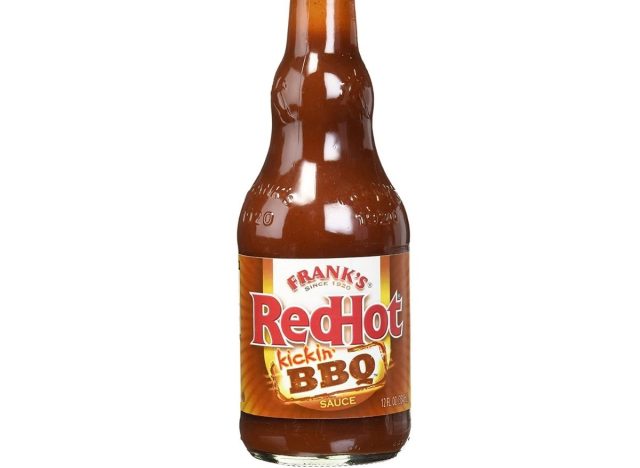 Once a delight to those who didn't want to choose between the tang of barbecue sauce and the heat of hot sauce, Frank's RedHot Kickin BBQ Sauce now belongs to the ages. A perusal of Amazon reviews, the most recent of which is now years old, shows the desperation of its fans as the last bottles sold out. Sample snippets from the comments include: "I cannot find this sauce in any of the stores near me!" "This flavor is really hard to find," and "Love this stuff and it is hard to find in stores lately."
Hershey's Hulk Green Syrup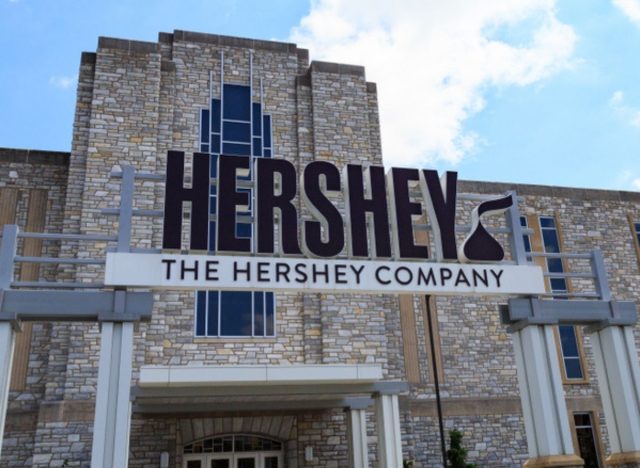 For a brief period of time nearly 20 years ago, Hershey's sold Hulk-branded sauce. It tasted just like their classic chocolate syrup, but it looked nothing like it: it was bright green, according to ComicBookMovie.com. This cross-branded promotional product enjoyed little more success than the 2003 superhero movie, which rates a middling 62% on the Rotten Tomatoes "TOMATOMETER."
Tabasco Raspberry Chipotle Sauce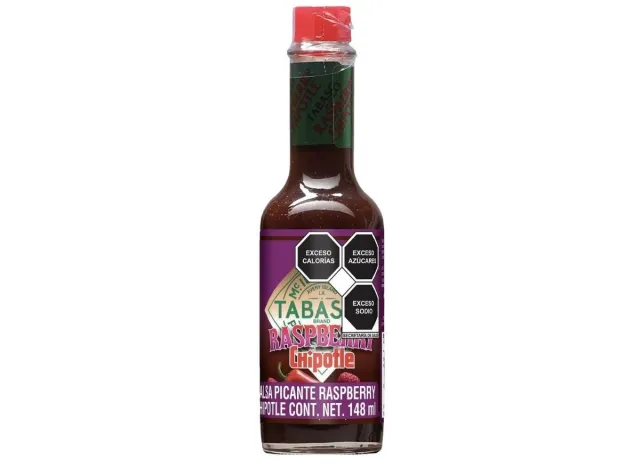 This spicy, sweet sauce was a darling of many, but it just couldn't catch on with enough people to remain in production. While Tabasco still lists the Raspberry Chipotle Sauce on its webpage devoted to "Our Rarer Sauces & Where to Find Them," the hyperlink to a purchase option has been removed and the sauce is out of stock at online retailers large and small.6254a4d1642c605c54bf1cab17d50f1e
Dr. Pepper BBQ Sauce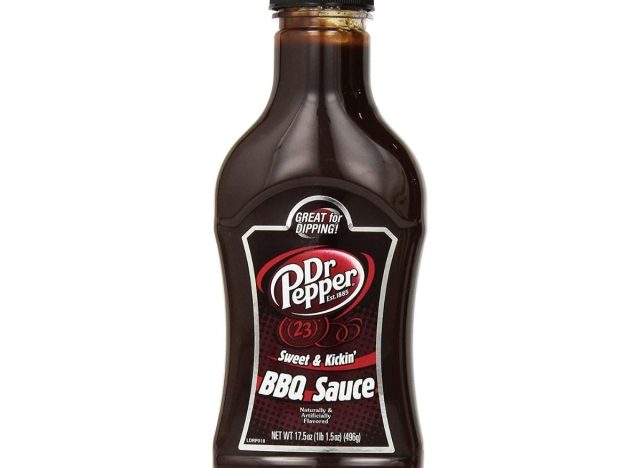 Yes, that's right, Dr. Pepper made a barbecue sauce. Or they used to, anyway. It was formally titled Dr. Pepper Sweet & Kickin' BBQ Sauce and it was purportedly sweet and tangy. And while the store-bought sauce is no longer around, DIY versions are spread far and wide across the web, with sites like Delish sharing recipes you can follow to make a Dr. Pepper barbecue sauce yourself.
Hooters Triple Dog Dare Sauce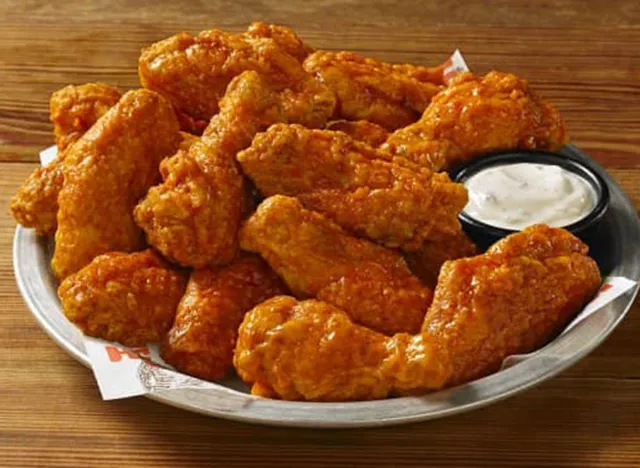 Hooters chicken wings continue to divide people into fans and detractors, with many swearing by the chain's chicken, others calling them overpriced and underwhelming. But the restaurant's extra spicy Triple Dog Dare Sauce was generally well-liked among spicy enthusiasts, as revealed by passionate comments in a Reddit thread discussing the sauce. Alas, the thread was created more than two years ago on the occasion of the sauce being discontinued.
REALTED: 10 Secrets Hooters Doesn't Want You To Know
Hershey's Mixed Berry Sundae Syrup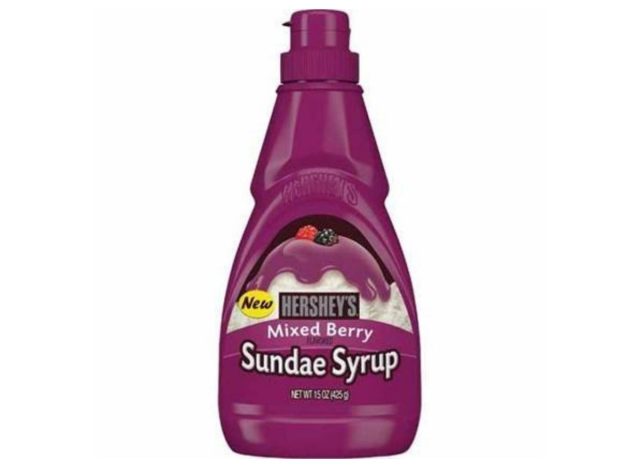 This sweet sauce is mysterious stuff. Last sold the better part of a decade ago, Hershey's Mixed Berry Sundae Syrup was passionately loved by many, but disappeared so completely as to seem as though it almost never existed at all. There are a mere handful of Amazon reviews for it (all raves). It yields but one dubious seller on Google's "Shopping" tab. And it never really received any professional reviews.
Old El Paso Nacho Cheese Sauce
Many hearts were broken when Old El Paso's official Twitter account made official the news that the Old El Paso Nacho Cheese Sauce had been discontinued for good. Comments poured in, including this heavy-handed Tweet: "Pleez pleez bring it back. You have no idea how many of us out here are utterly despondent because we have no Nacho Cheese sauce. I don't know how to move forward."
Trader Joe's Low Fat Tuscano Marinara Sauce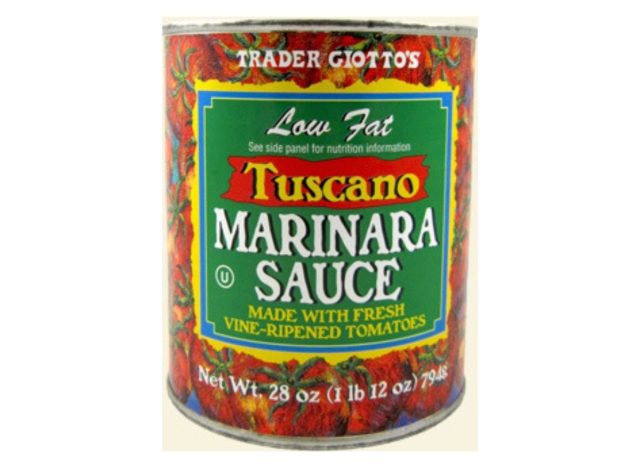 Trader Joe's Low Fat Tuscano Marinara Sauce Reviews (or Trader Giotto's, as it can also be called) was a beloved staple for many TJ's fans. So much so that, when it was discontinued in 2019, one customer described it as "a knife in my heart," via Trader Joe's Reviews. Another asked "Have they bloody lost their collective minds?" And yet another said the company had "discontinued the best premade marinara anywhere I've ever found."
Trappey's Passion Fruit Hot Sauce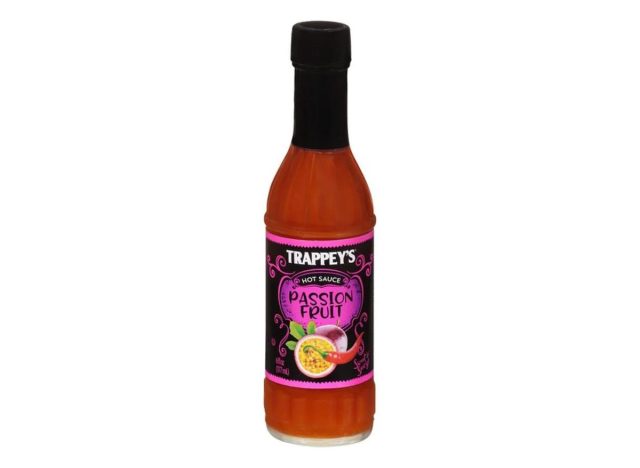 This hot sauce was called "the best tasting hot sauce I've ever had, by a long shot," by one passionate Amazon reviewer. Another called it "amazing." Still another reported using it on everything from cheese to charcuterie to fresh fruit. A Reddit user called it "perfectly sweet and spicy." And on the praise went, but the production did not. Trappey's Passion Fruit Hot Sauce has been discontinued.
READ MORE: The Best & Worst Hot Sauces—Ranked!
Steven John
Steven John is a freelancer writer for
Eat This, Not That!
based just outside New York City.
Read more about Steven