12 Discontinued Fast-Food Sauces You'll Never See Again
Condiments come and go, but unfortunately these ones are gone for good.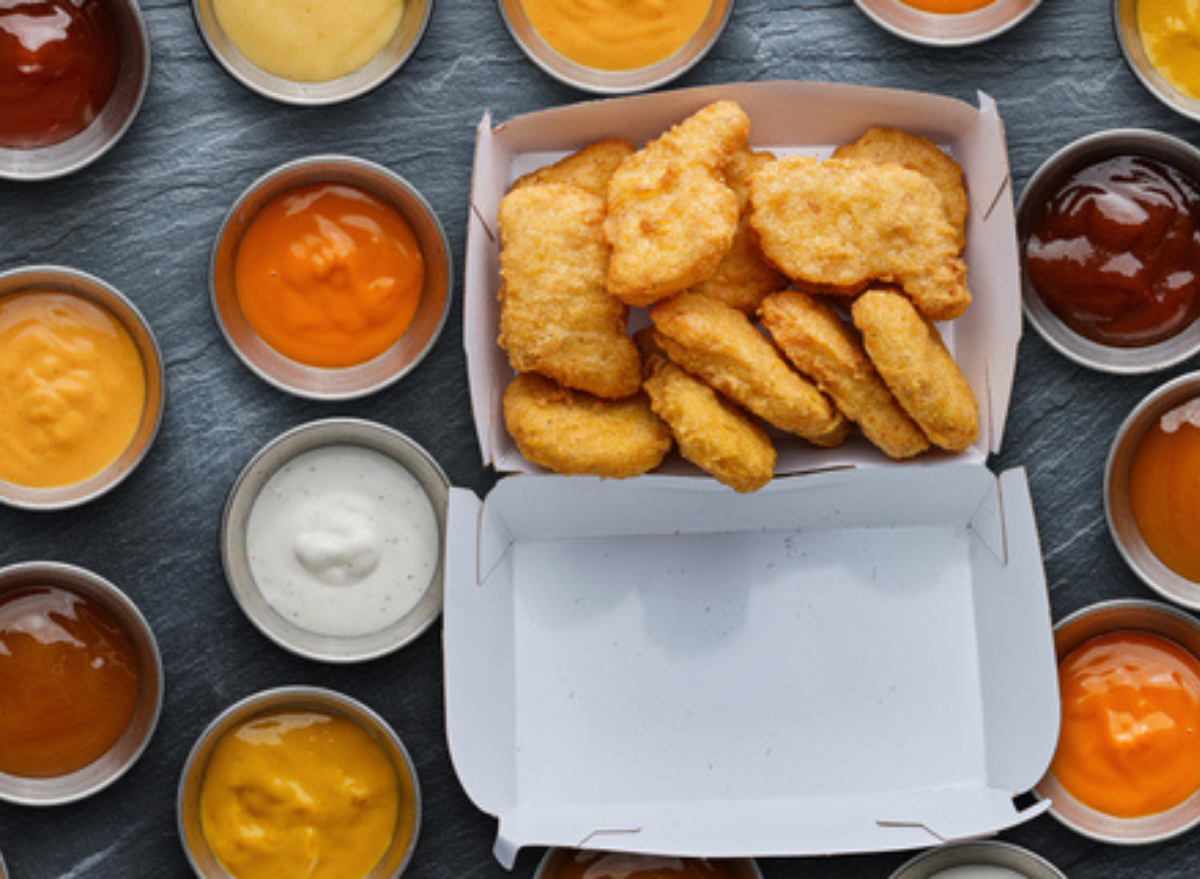 While it might be an overstatement to say the sauce makes the meal, it's hardly controversial to say that sauces can make many a meal much better. What would french fries be without ketchup for dipping? What would an In-N-Out Double-Double be without Spread? Or a Big Mac without Big Mac Sauce? Or a BBQ platter without barbecue sauce?
And on the list goes. The good news is you'll never have to live in a world without ketchup, barbecue sauce, or other special sauces. But it's bad news for you if you are (or were, rather) a fan of any of the sauces featured here today, for they are gone for good.
What makes a fast-food chain discontinue a sauce? Many reasons, but of course, it almost always comes down to poor sales. In order to make the most money, chains have to stick with condiments that appeal to the broadest audience, which is why things like ketchup and mustard are here to stay, while a sauce some may swear to be superior is destined to be dropped if it just doesn't appeal widely enough.
Here are 12 discontinued fast-food sauces that have drizzled or dipped their last. (Plus, come back to learn about the 8 Worst Fast-Food Burgers to Stay Away From Right Now.)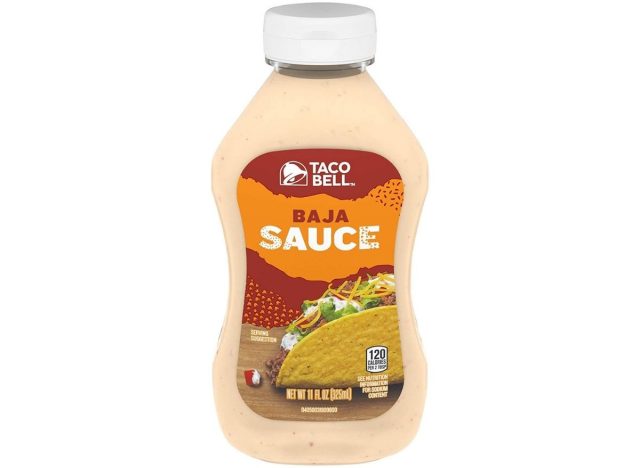 Taco Bell stopped offering their popular Baja Sauce a little more than two years ago, much to the chagrin of countless customers. Many took to social media, such as Redditors who posted comments like, "I couldn't believe they discontinued it" and "I was completely shocked." As if to add insult to injury, not long after Baja Sauce disappeared from restaurants, a Taco Bell-branded 'Baja Sauce' began appearing in grocery stores and online that was not only unlike the beloved original, it was apparently terrible. Amazon reviews ripped into the sauce, saying things like, "it was awful. In fact, so awful I literally threw it in the trash. I have never done that" and "This is DISGUSTING. In no way is this close to the original Baja sauce and I can't even believe Taco Bell would allow it to be advertised as such."
McDonald's Szechuan Sauce
When McDonald's released its Szechuan Sauce as part of a co-branded promotion for the 1998 Disney film Mulan, it became a sensation that gained millions of fans, reported Business Insider. It had so many fans, in fact, that when it brought the sauce back nearly 20 years later, in 2017, the limited-run caused something of a frenzy, leading to long lines, re-sales at rapacious prices, and even to angry crowds surrounding a restaurant. The next year, 2018, McDonald's released the sauce once again. In a Facebook post in early 2018, the company said in part, "you asked and we listened. McDonald's Szechuan Sauce is now available…while supplies last." After said supplies were gone, so too was the sauce again, and this time for good.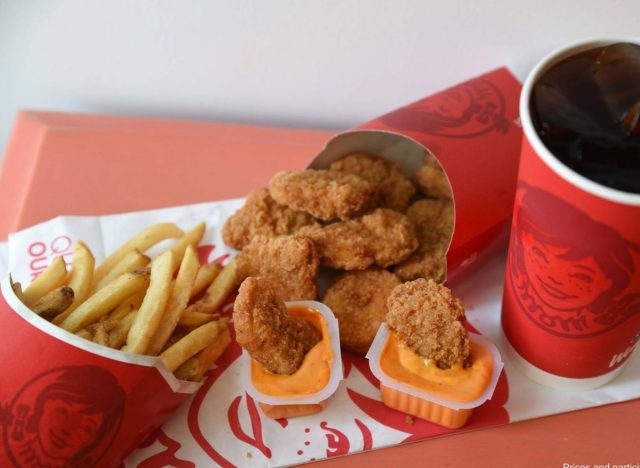 In a move that was simply unconscionable to many of their customers, last year Wendy's discontinued their wildly popular Sriracha Sauce, according to Business Insider. The creamy, spicy sauce was replaced with a different spicy condiment, the Ghost Pepper Ranch Sauce. The change was unwelcome for many, but it happened nonetheless.
Burger King Chicken Fry Sauce
Though Burger King's Chicken Fry Sauce has been gone for many years, many people still remember the condiment fondly. On a (failed) Change.org petition to bring the sauce back, commenters posted notes like, "this stuff is the BEST" and "it saddens me to see it gone." But take heart, for on a Reddit thread about the same topic, one user noted that the Chik-fil-A Sauce tastes just about the same, so with a bit of extra legwork, you could apply a similar sauce to BK foods.
KFC Finger Lickin' Good Sauce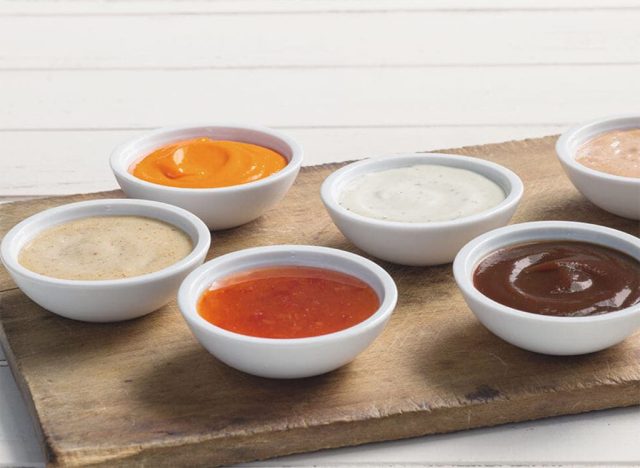 The reason for the discontinuation of KFC's Finger Lickin' Good Sauce was not due to an inherent lack of quality in the sauce nor due to its popularity, but more a matter of global affairs, according to My Twin Tiers. As the COVID-19 pandemic raged across the globe in early 2020, the chain decided that promoting 'finger licking' was in poor taste, thus they axed the sauce along with other similarly branded menu items.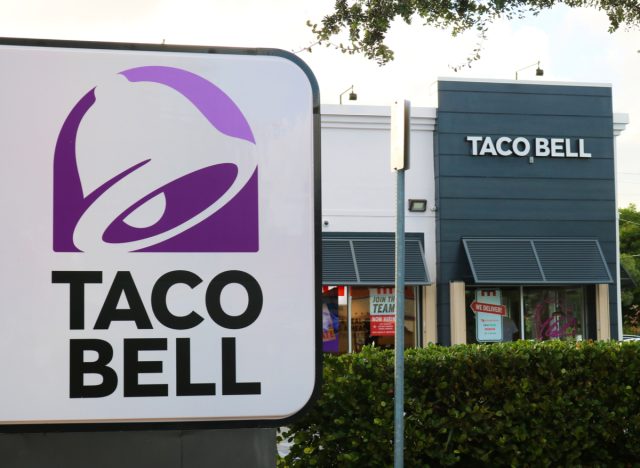 Taco Bell's Lava Sauce was a popular condiment for a number of years, available from 2008 into 2013, according to Taco Bell Fandom. This creamy, spicy sauce had such passionate devotees that after it was canceled in 2013, fans launched multiple social media campaigns seeking its return. Which it did, in late 2015, but only for a short while. The spicy condiment is now gone for good.
Jack in the Box Mayo Onion Sauce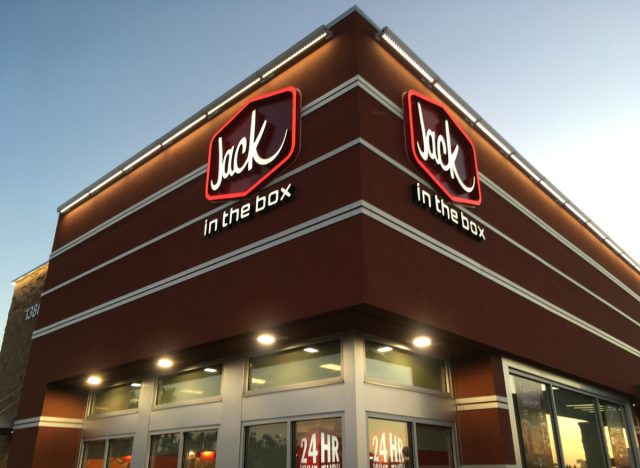 Despite the fact that, when you think about it, Mayo Onion Sauce really doesn't sound all that tasty, apparently it was. This sauce, gone for some two decades now, according to Frugal Cooking, was the factor that made a few menu items great, like the original Jack in the Box Ultimate Cheeseburger. If you want to try it yourself, there are some copycat recipes out there.
2021 saw the demise of several popular fast-food sauces, and the Subway Vinaigrette was one of them. While customers still have plenty of sauces to choose from at Subway, apparently many are still missing this former go-to – according to Digis Mak, one Subway employee reported, "I have to tell people several times a day that we are discontinuing [the vinaigrette]."
McDonald's Sweet Chili Sauce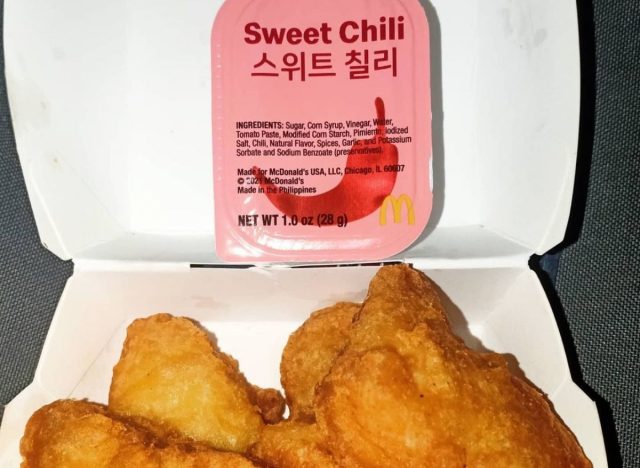 McDonald's Sweet Chili Sauce was, according to Yahoo! News, something like a traditional Chinese duck sauce with red pepper flakes mixed in to add some heat. Great on Chicken McNuggets and fries or added to various sandwiches, the sauce was nonetheless canceled in 2014 after having been available for less than half a decade.6254a4d1642c605c54bf1cab17d50f1e
Burger King's Roasted Jalapeño BBQ Sauce
If a Roasted Jalapeño BBQ Sauce sounds pretty excellent to you, a lot of people think you're right. Unfortunately not enough people were putting their money where their mouths were, so this tangy and moderately spicy sauce was cut from the Burger King lineup many years ago, according to Vocal Media.
Domino's Kicker Hot Sauce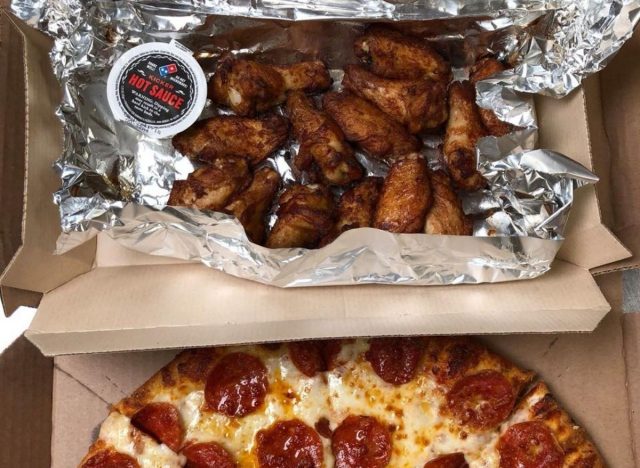 Alas, millions of people will never know the joy of dipping a piece of pizza crust into Domino's Kicker Hot Sauce–not to mention dipping in a piece of chicken, for which the sauce was primarily intended–for the spicy stuff was discontinued not long ago, as shared by many on a Reddit thread. The company still offers a hot sauce in the form of Hot Buffalo Sauce, but it's hardly the same.
McDonald's Chipotle BBQ Sauce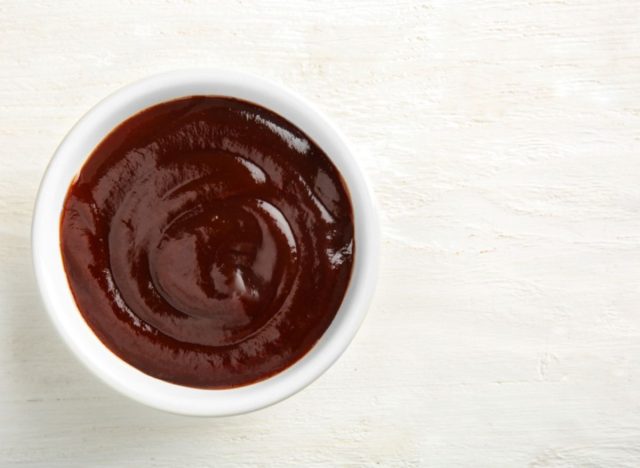 2014 was a bad year to be a McDonald's sauce, it seems. Just as that was the year the Sweet Chili Sauce was axed, so too was it the year McDonald's Chipotle BBQ Sauce was discontinued permanently, according to Yahoo! News. And in the case of this rich, tangy sauce, it was replaced at right about the same time with a creamy, spicy alternative in the form of Spicy Habanero McNugget Dipping Sauce, which remains on the menu today.
Plus, don't miss these 22 Meals to Melt Belly Fat in 2022.
Steven John
Steven John is a freelancer writer for
Eat This, Not That!
based just outside New York City.
Read more about Steven