Side Effects of Giving Up Carbs, According to Experts
Weight loss isn't the only thing you can expect when you ditch the carbs in your diet.
Whether you're trying to shed the pounds you put on in quarantine or are eager to quell your persistent hunger, odds are you've heard of—or tried—cutting your carbohydrate intake. And for many folks new to low-carb or ketogenic diets, the idea of being able to eat steak, eggs, bacon, and butter while losing weight seems like a pretty appealing prospect. However, weight loss may not be the only thing you get when you ditch the carbs in your diet. Read on to discover the side effects of giving up carbs, according to experts. And before you waste your time at the supermarket, check out these Grocery Shortages To Expect in 2021, According to Experts.
You might become irritable.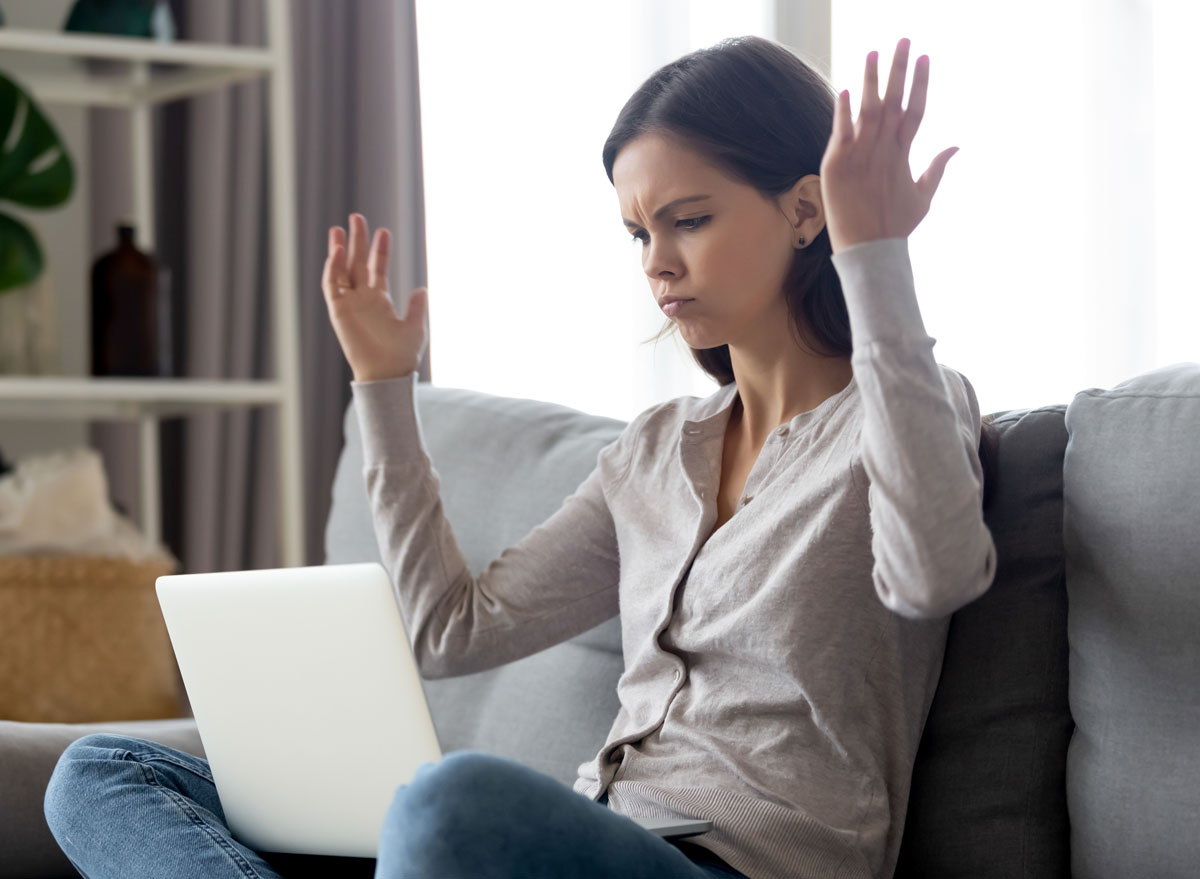 If you're feeling suddenly grouchy but don't know why, your newly carb-free diet could be to blame.
"Cutting out carbohydrates completely can drop your blood glucose level. When the body has a low glucose state, the adrenal glands release these hormones that tell the body it is in a stressed state and the body perceives it as 'life-threatening,'" explains internal medicine physician Sheneen Lalani, DO. Lalani explains that this can lead to symptoms including anxiety, irritability, and difficulty concentrating.
You may develop a persistent headache.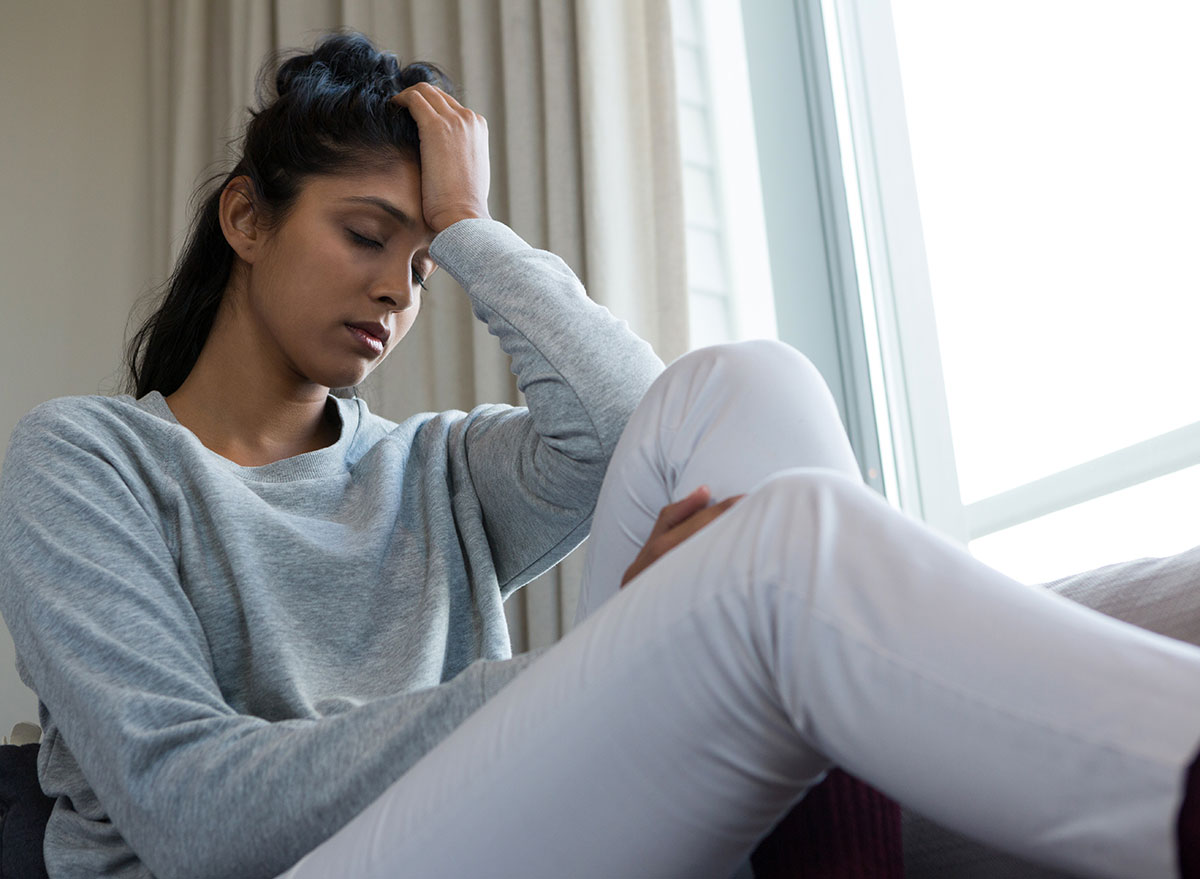 That sudden headache that OTC meds can't touch could stem from your decision to ditch the carbs from your diet.
"When you don't eat enough sugar and there is a drop in your blood glucose level, it can cause extreme headaches," says Lalani, who recommends adding extra water to your daily routine if you do opt to slash your carb intake to help fend off these symptoms. Thinking of switching up your eating plan? Discover the 20 Best Foods For The Keto Diet.
You may become constipated.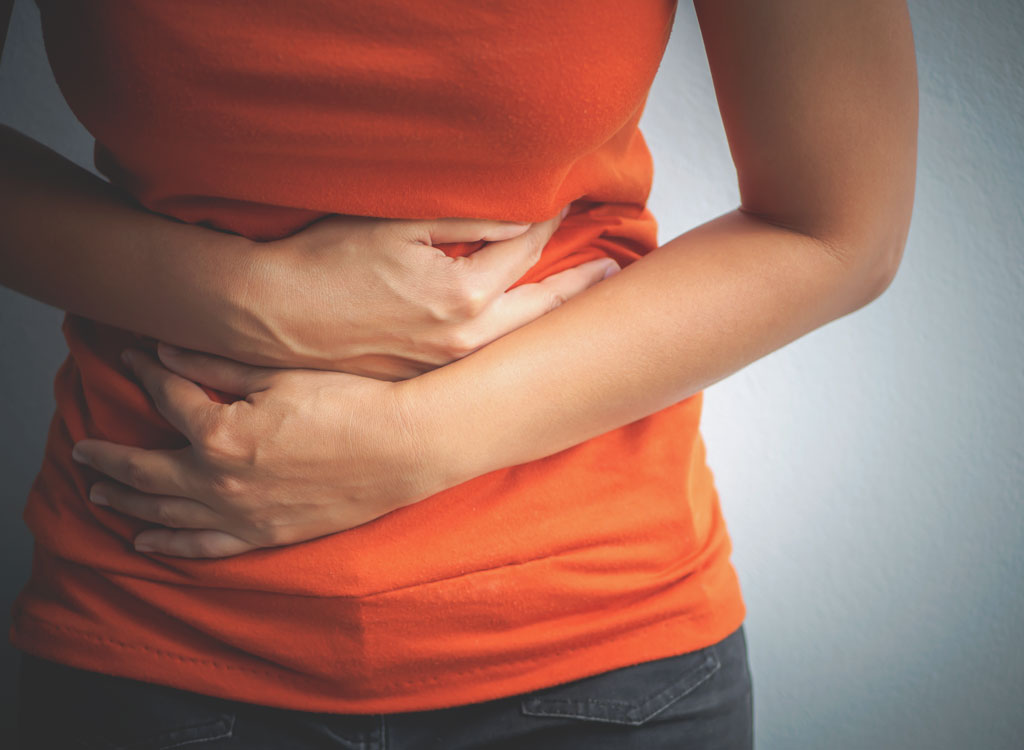 Going from a carbohydrate-rich diet to one that's heavy on protein and fats can do a number on your digestive system, often leading to constipation.
"This is because dietary fiber is found in carbohydrates, which is essential for elimination," explains Amanda Terillo, MS, RD, IFNCP.
Worse yet, it may lead to even more dangerous digestive issues. According to Lalani, stomach cramps and intestinal blockage can result from ultra-low carb diets, too. And if you're thinking of slashing your carb intake, check out these 8 Major Mistakes You're Making on the Keto Diet.6254a4d1642c605c54bf1cab17d50f1e
You may feel weak.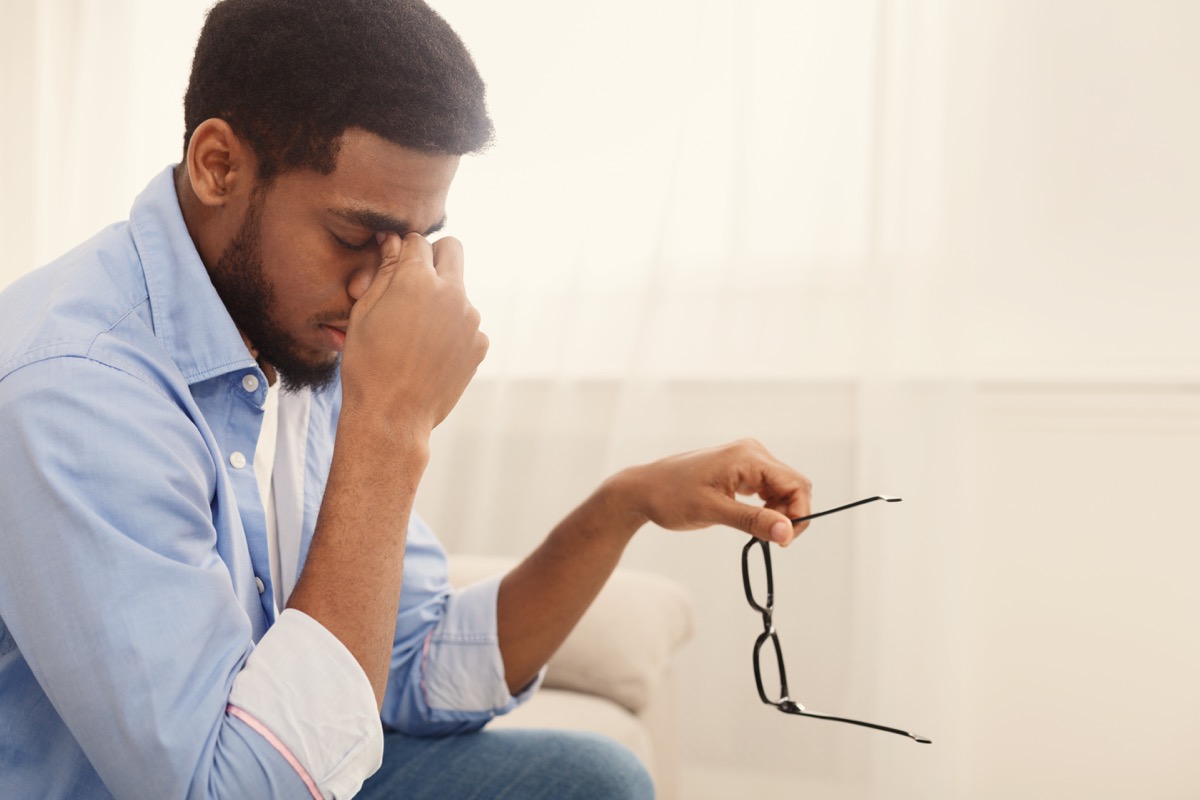 Giving up carbs means you're ditching a major source of fuel your body's used to relying on—and that can zap your energy fast.
"When a person gives up carbs, the body will start to feel weakness and fatigue," says nutritionist Arianna Foster, editorial director at Carnivore Style. And if you want to know where carbs are lurking in your diet, check out these 21 Hidden Sources of Carbs You Won't Believe.
You might have food cravings.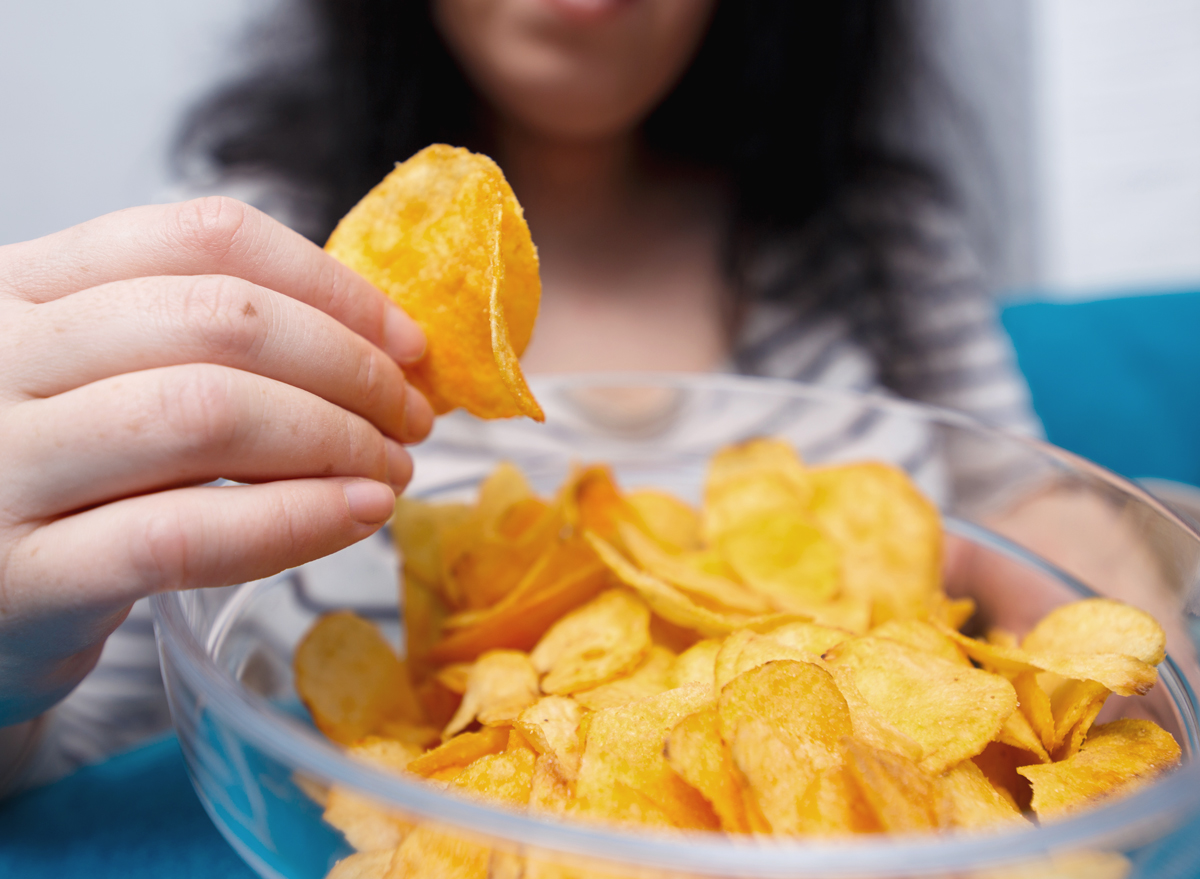 It's understandable that you might miss some of the carbohydrate-rich foods you used to eat when you start cutting them from your diet. In some cases, you may even develop serious cravings for them that are hard to ignore.
Eliminating virtually all carbohydrates from your diet "leads to a high risk of nutrient deficiency, which makes you feel hungrier and crave more food," says Foster.
You may develop "keto flu."
While you may be giving up carbs in a bid to feel better, you could feel significantly worse in the short-term.
"One of the most common side effects of eliminating carbs is flu-like symptoms," says registered nutritionist Jay Corwin, director of formulations at ASYSTEM. "Your body is detoxing and you'll need to drink plenty of water and monitor your body to see if the symptoms go away."
Sarah Crow
Sarah Crow is a senior editor at Eat This, Not That!, where she focuses on celebrity news and health coverage.
Read more about Sarah