5 Healthy Dessert Habits For A Flat Belly
Can you really have the best of both worlds? We asked a dietitian.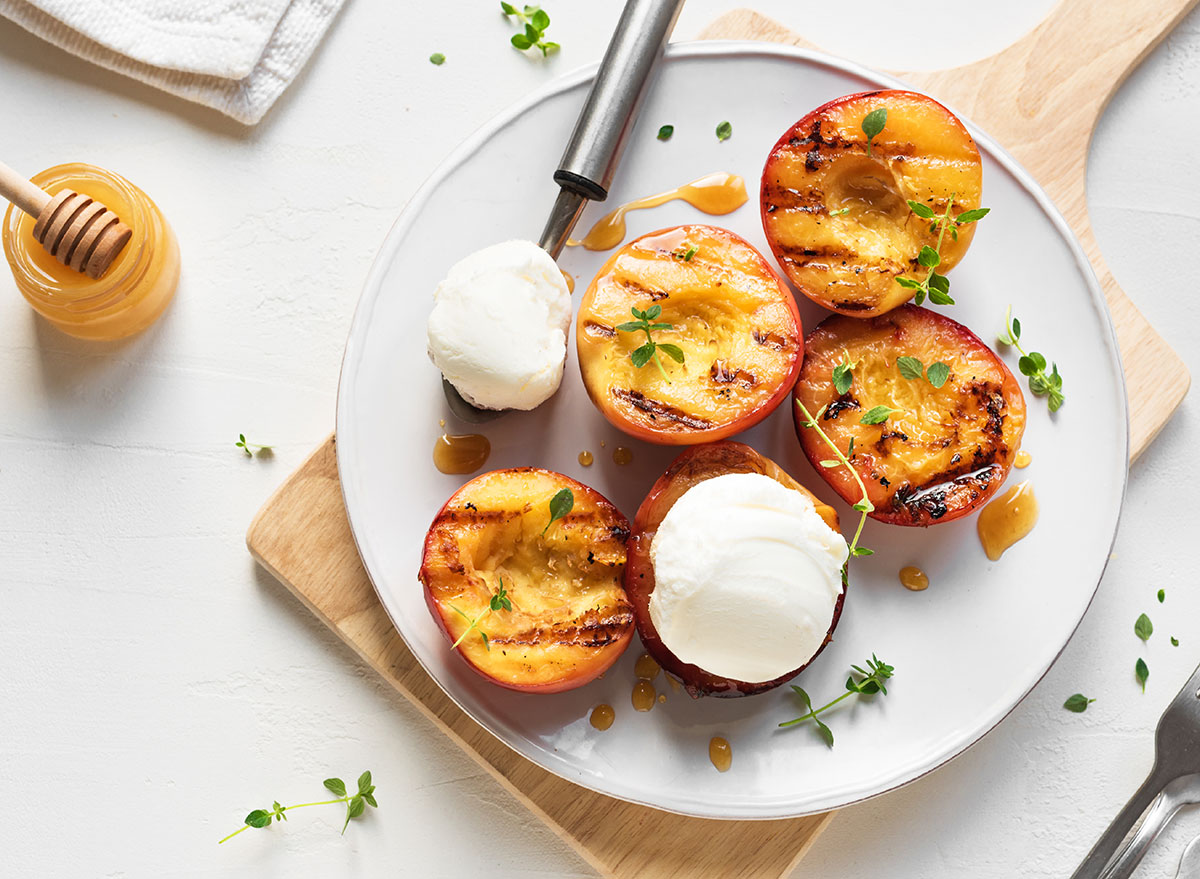 Fudge and a flat belly? Those two things probably seem like an oxymoron to you. But the truth is, by making a few simple changes in your diet, you can easily achieve a flat belly and enjoy a sweet treat on the regular! It's all about the healthy dessert habits you set for yourself.
In order to determine a few healthy habits, we spoke with Rachel Paul, PhD, RD from CollegeNutritionist.com about how to incorporate dessert into your diet and still have a flat belly. Here are the healthy dessert habits she shared, and speaking of dessert, don't you think these 15 Classic American Desserts Deserve a Comeback?
Budget something that works for your calories.
When it comes to achieving a flat belly, Paul says one of the most important healthy dessert habits to focus on is your total calories.
"For weight loss and weight management, total calories consumed matter most, so you should budget for whatever you like in your day of eating," says Paul.
Once you calculate the proper calories you need, take a look at your day at a wider scale. For example, if you budget 1,600 calories for the day and decide each meal (breakfast, lunch, dinner) should be around 400 calories each, that leaves you with 400 calories extra. You could enjoy a healthy midday snack for 200 calories, and enjoy a 200 calorie dessert later. That way you're satisfying your craving and getting closer to your overall weight loss goals. Here's How Many Calories A Week You Should Eat For Weight Loss.
Find a dessert that gives you some nutritional value.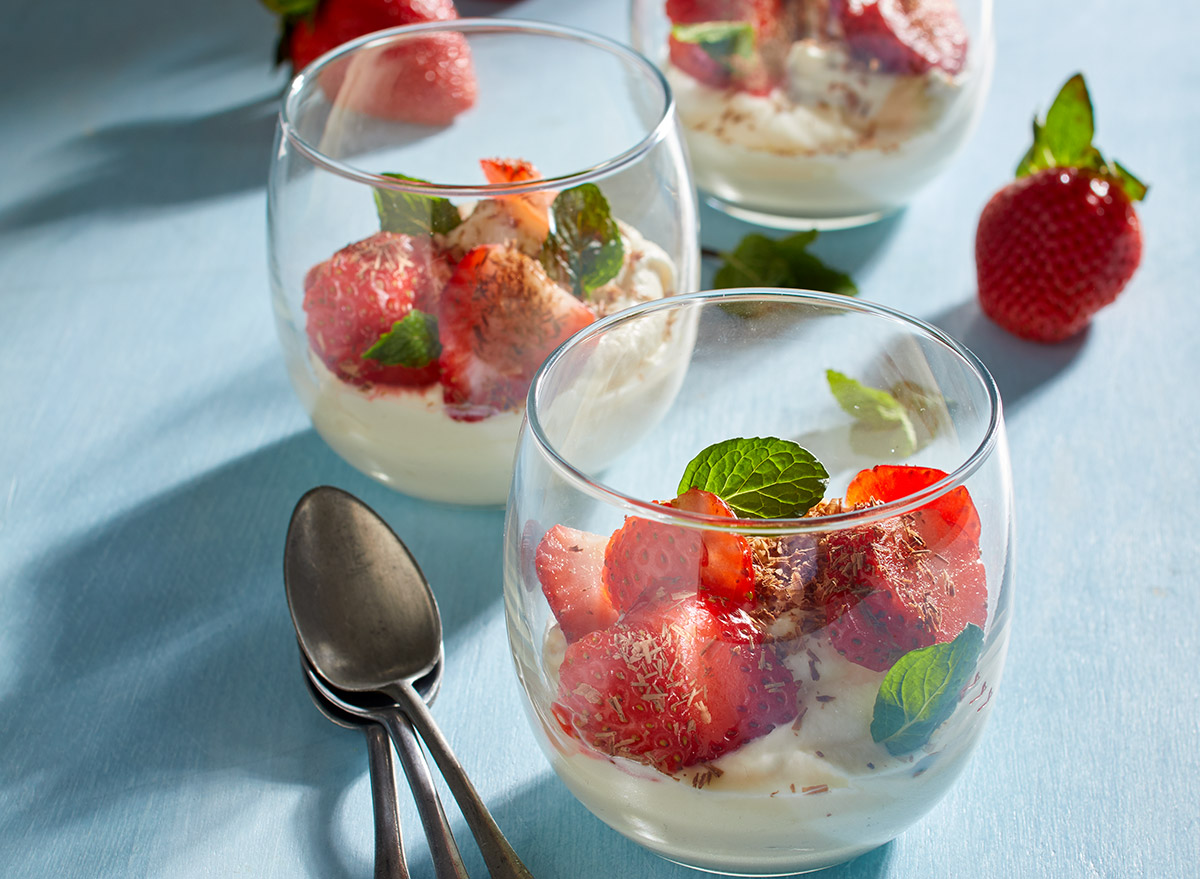 If a dessert is going to be considered a small meal in your day, you might as well find something with nutritional value, right?
"There are many healthy dessert options, so picking a food that is a dessert, but still has nutritious value, is a good option," says Paul.
A few desserts Paul recommends include sliced up banana with peanut butter and a few chocolate chips, or even sliced strawberries topped with whipped cream. Or try this Strawberry Mascarpone Cup!
Incorporate fruit to make it filling.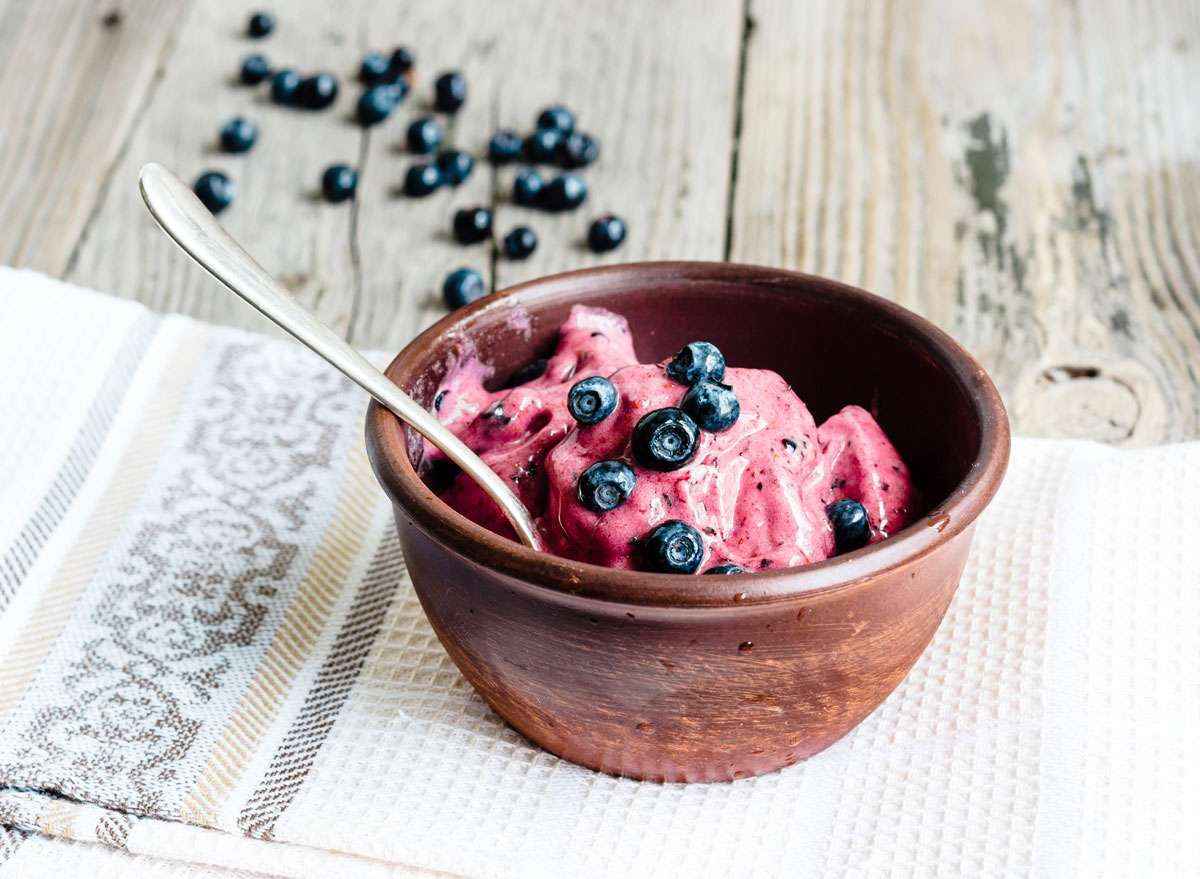 Just like Paul recommends, an easy way to boost the nutritional value of your dessert is to incorporate a side of fruit. Fruit can provide your body with a lot of great nutrients (including fiber!) and will also create your dessert into a filling snack. Enjoying a fudgy brownie? Add 1/2 cup of raspberries on the side to round out your sweet treat, and boost the fiber content. You could even top fruit on some of your favorite desserts like bread pudding, cake, pie, and many more.
Choose the dessert you really want.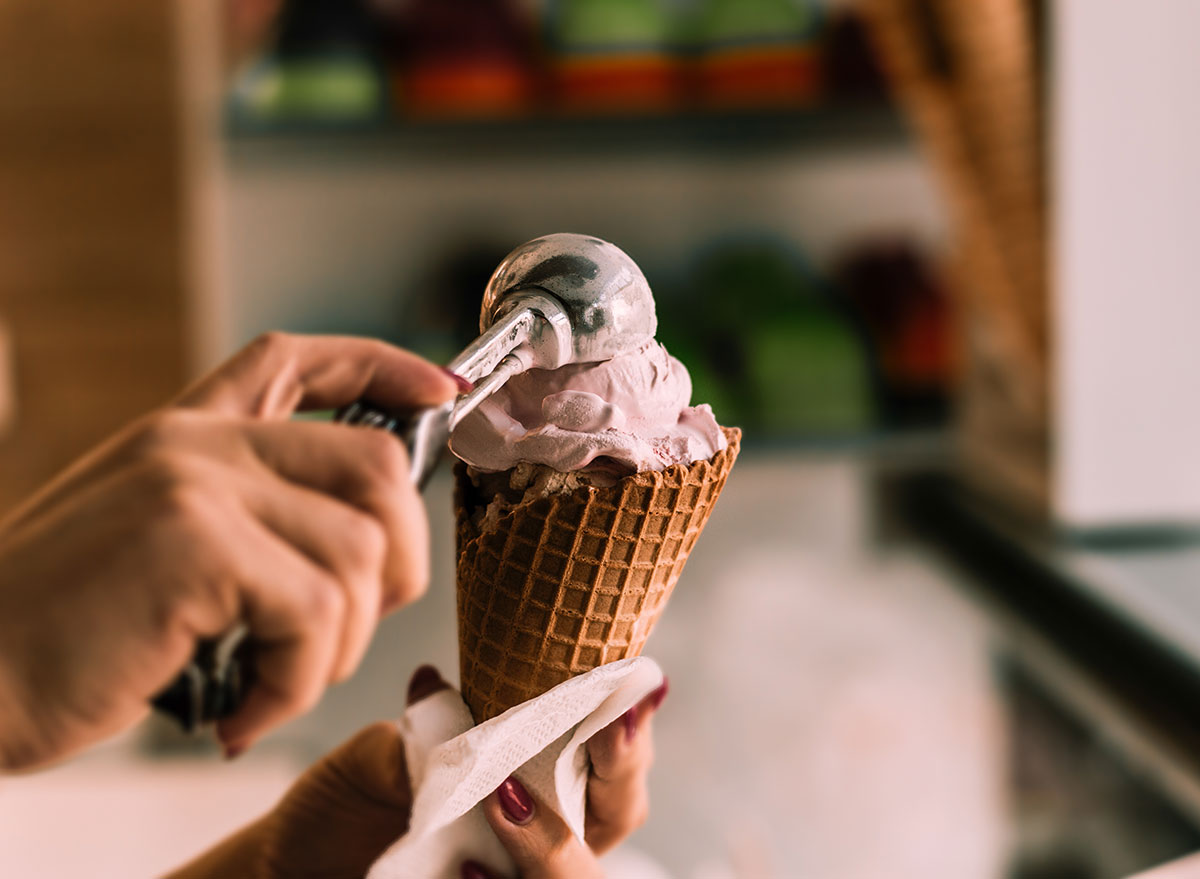 While there are a lot of healthy dessert options out there, Paul recommends choosing something you really want to eat. An easy way to find this out is to simply ask yourself what dessert is "worth it" for you.6254a4d1642c605c54bf1cab17d50f1e
"I personally prefer ice cream or candy for my dessert versus a healthier fruit option," says Paul. "But another person could love a fruit-based dessert and be totally satisfied with that. Choose what's worth it to you."
So if you would prefer candy or ice cream like Paul, might as well budget that in your day! To keep the calorie budget low, you could easily choose from our list of 25 Low-Calorie Desserts to Buy Under 150 Calories.
Prep a dessert from scratch.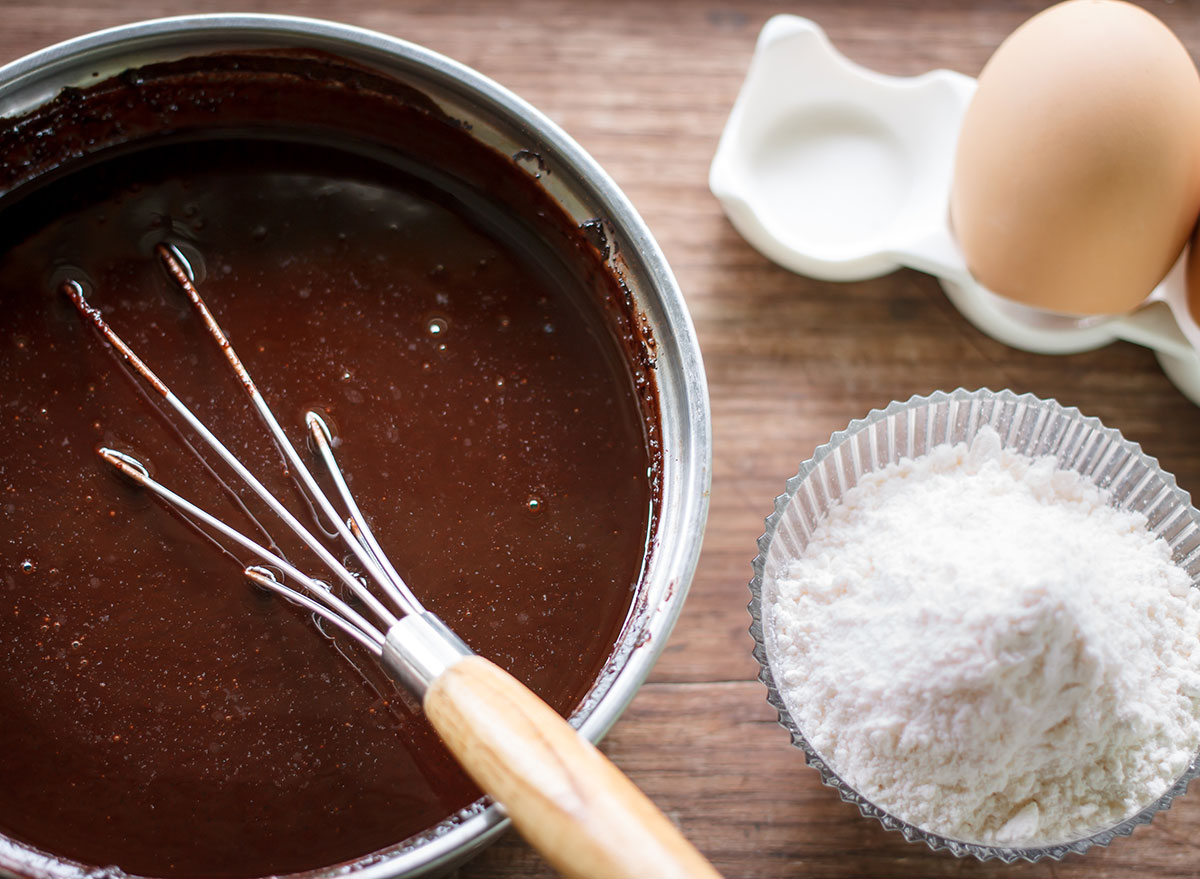 If you enjoy baking dessert as much as you love eating it, why not make your own dessert each week? Our list of healthy dessert recipes can guide you in choosing a dessert you love that you can portion out and enjoy!
Plus, by prepping your own dessert from scratch, you're able to control the ingredients in it. No strange chemicals or preservatives in your dessert that could cause belly bloat! Just natural homemade goodness that you can enjoy.
For even more flat-belly tricks, check out our list of 7 Healthy Breakfast Habits for a Flat Belly.