The 69 Hottest Food Trends of 2019
How many of these buzz-worthy foods did you try?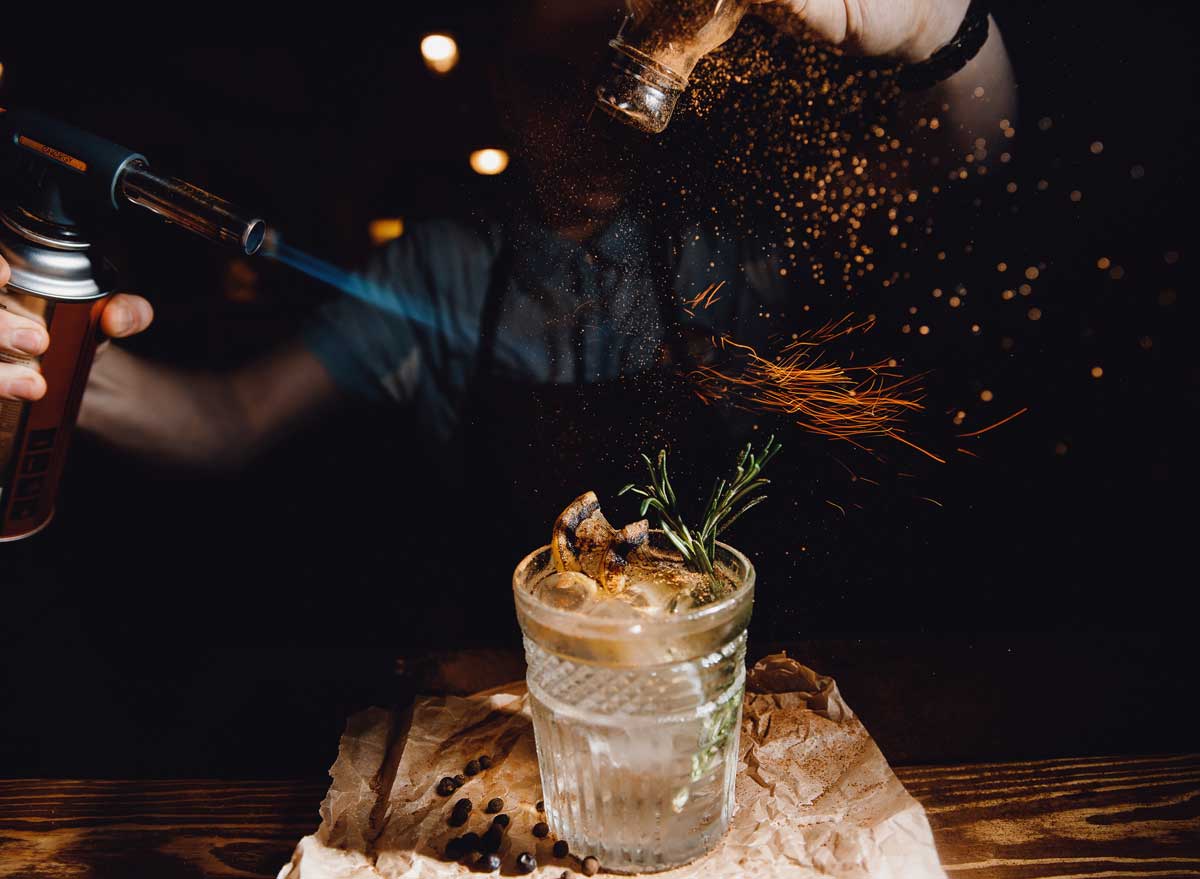 From intriguing spices and experimental cuisines to ancient grains and new DIY foods, 2019 was a huge year for food trends. In 2019, The National Restaurant Association released its What's Hot 2019 Culinary Forecast, and there were definitely some things to take note of.
The National Restaurant Association compiled the data by surveying 700 American Culinary Federation members in 2018 and asking them to rate over 100 items as 2019's predicted "hot trend," "yesterday's news," or "perennial favorite," respectively. Take a look back at what they deemed the top food trends of 2019, and see how many of them you've tried yourself over this year.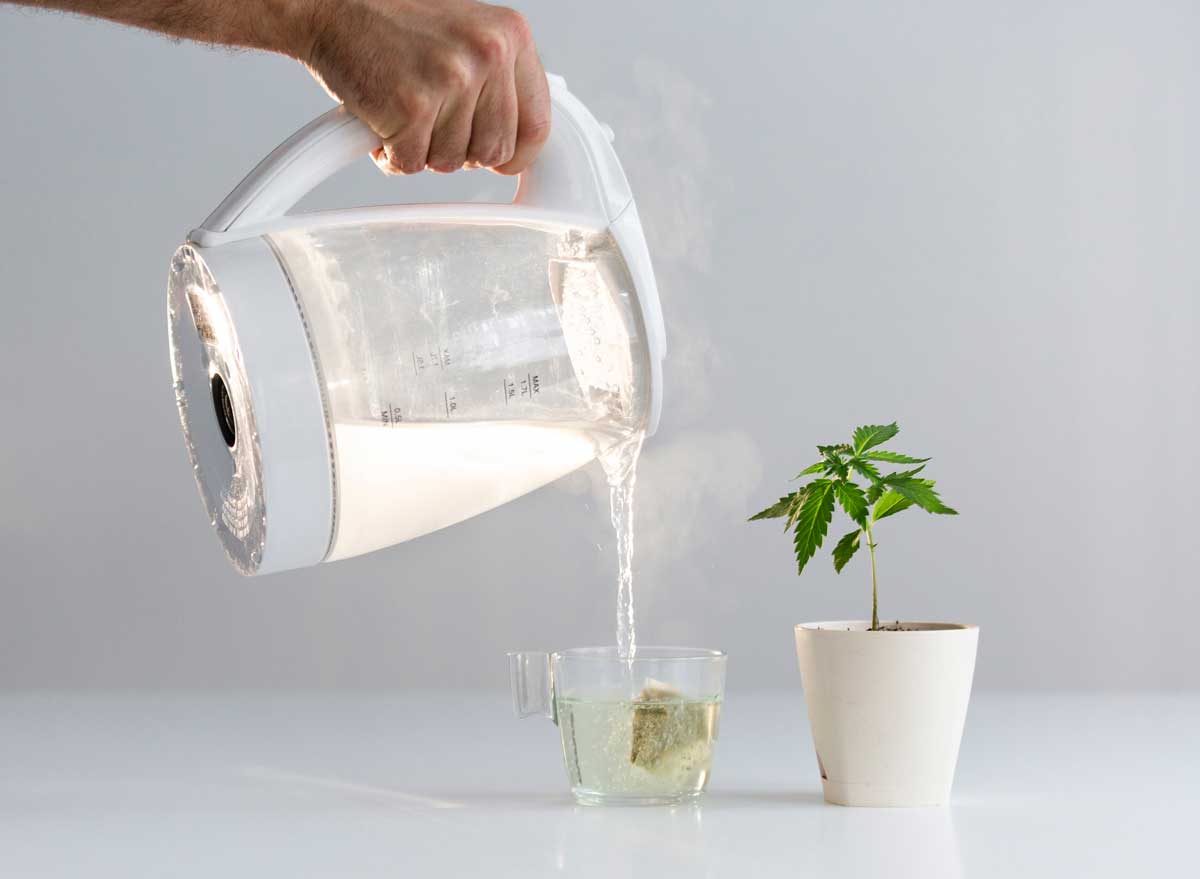 These are the top 10 trends that came out above their fellow trend-setters out of the 11 categories the National Restaurant Association selected for their report.
Cannabis/CBD-infused Drinks
Nearly 77 percent of chefs surveyed for this report ranked cannabis/CBD-infused drinks as the No. 1 trend for 2019. Given the growing number of cannabis-based beverage companies and even brands like Pepsi reportedly exploring the idea of launching CBD-laced beverages of their own, it's no surprise this craze took the top spot.
Cannabis/CBD-infused Food
What's a cannabis based drink without some CBD-infused food to go along with it? A staggering 76 percent of chefs surveyed tapped this trend as the second most popular fad of the year.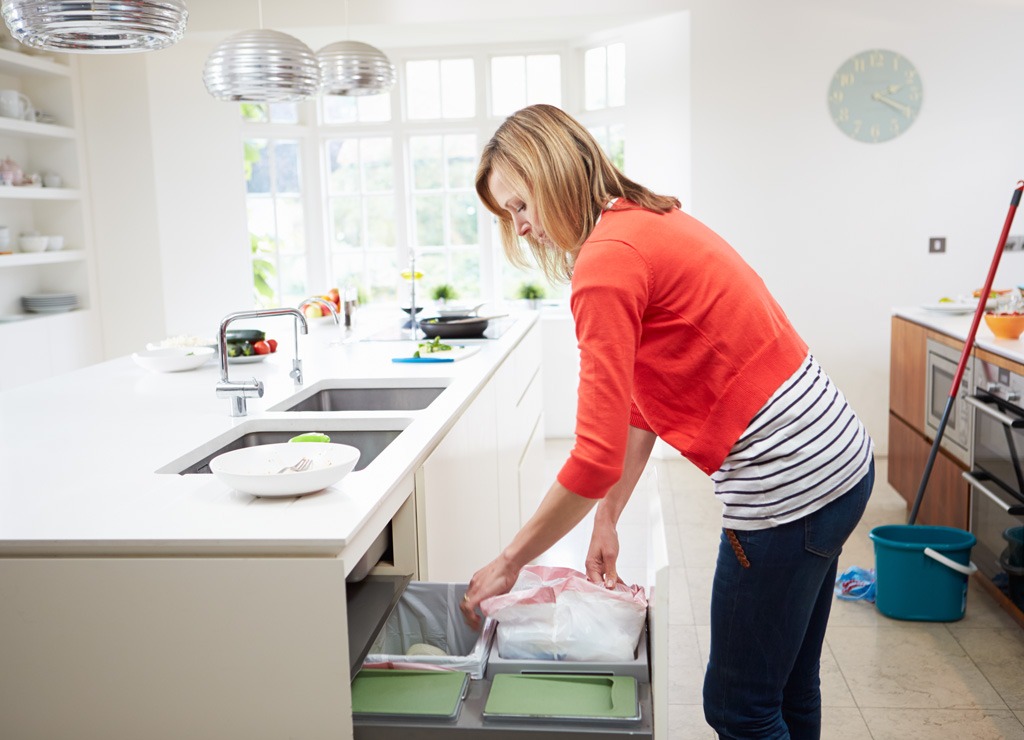 It's officially cool to be eco-conscious. This trend entails transforming food scraps, damaged produce and leftovers into culinary delights, which means chefs are taking a second look at items they trashed in the past. For example, some culinary pros are using coffee grinds to flavor homemade ice cream and showcasing cabbage butts in crowd-pleasing stir-fries.
Globally Inspired Breakfast Dishes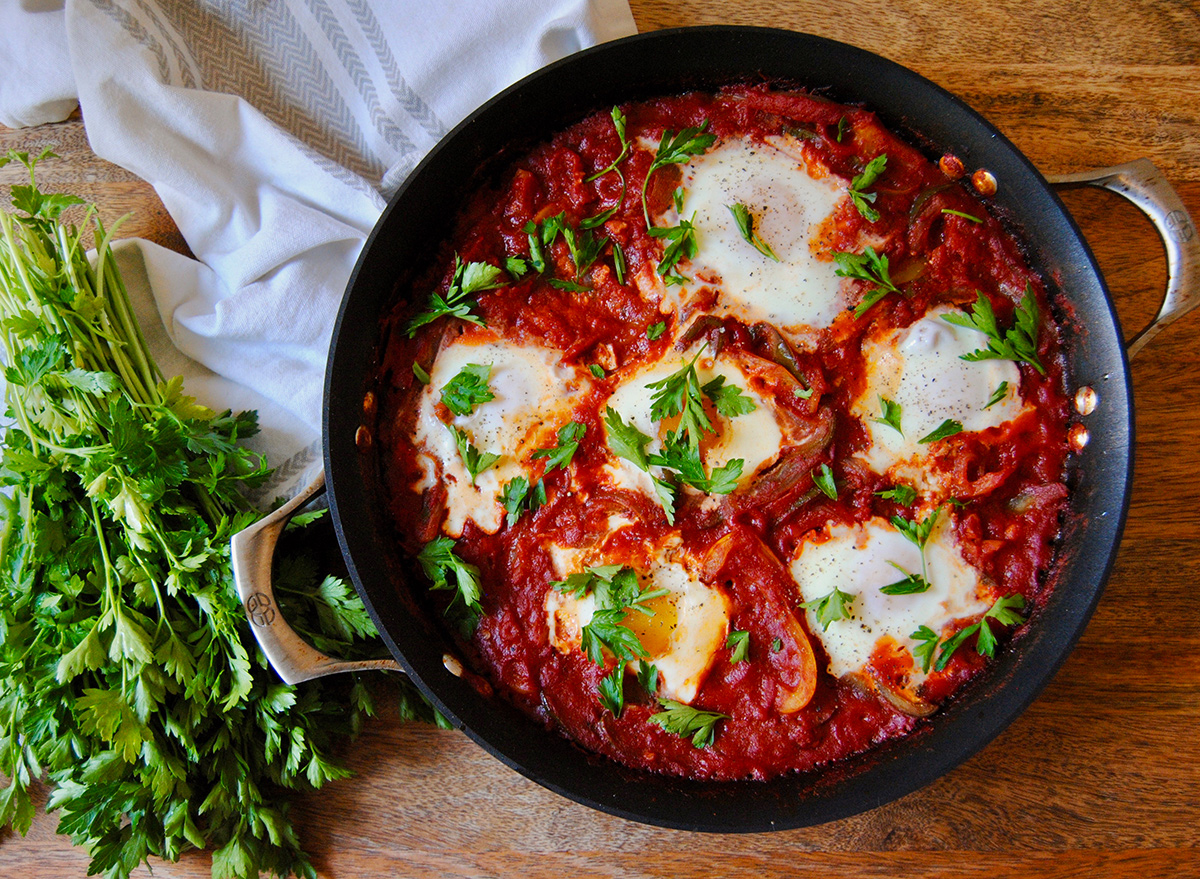 While waffles and omelets will always be accepted breakfast foods, globally inspired breakfast items had their chance to shine. Shakshuka—a poached egg dish made with tomatoes and spices that originated in North Africa— is becoming increasingly popular in locales like Los Angeles and New York and was a hit in 2019.
Global Flavors in Kids' Meals
Little ones love to experiment with new foods and flavors as well. Eats such as falafel, dumplings and hummus are becoming increasingly popular with the kiddos.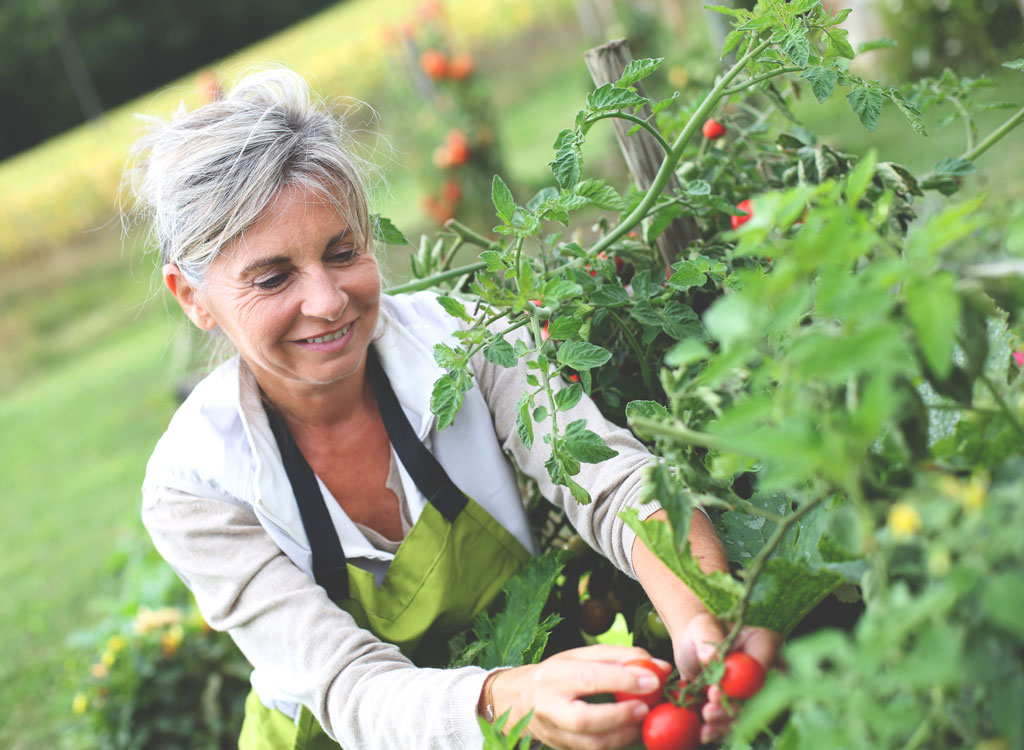 While locally sourced ingredients have been trending for years, many restaurants opted to go hyper-local in 2019, meaning they grow produce in their own gardens.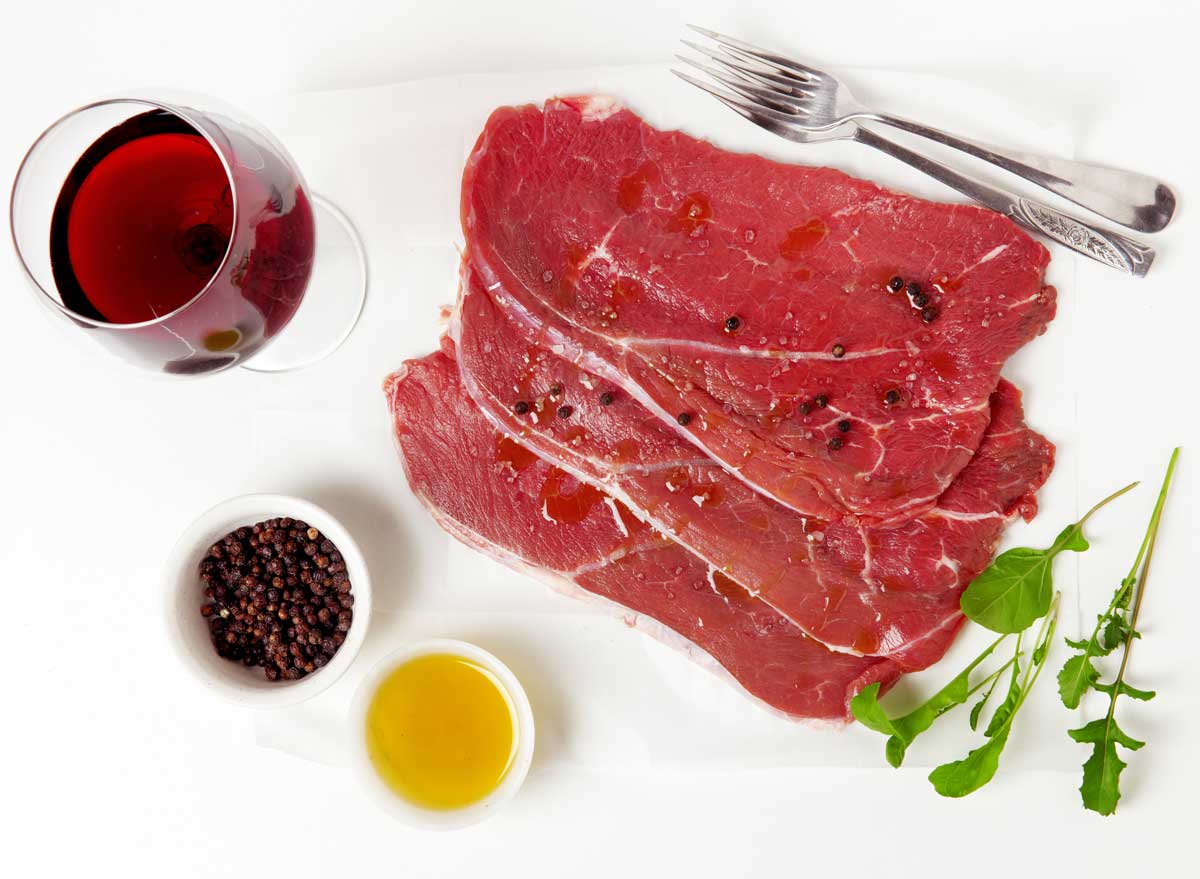 Traditional cuts such as the ribeye, T-bone, and filet are officially a thing of the past. Now, it's all about the shoulder tender, oyster steak, Vegas Strip Steak, and Merlot cut.
Veggie-centric/Vegetable-Forward Cuisine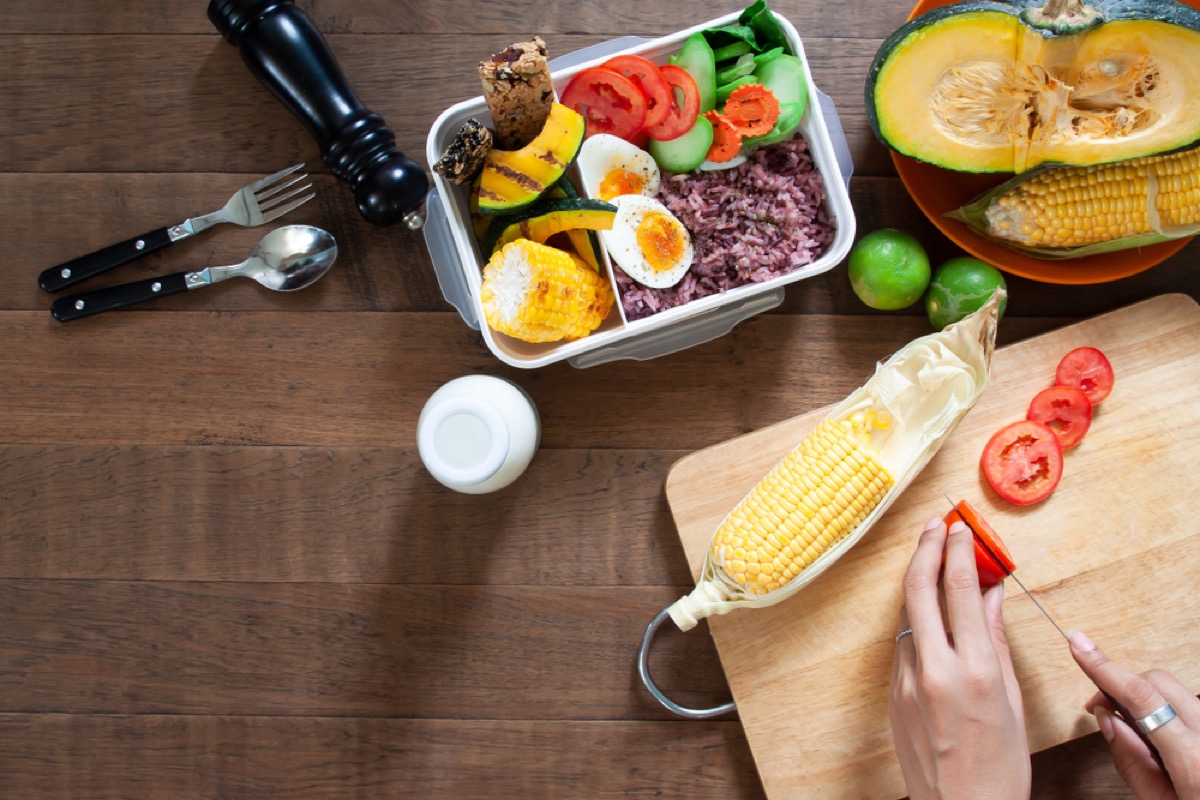 Who says vegetables are only for vegetarians? An increased interest in veggie-heavy cuisine showed that even the carnivores among us are eager to chow down on some greens.
Chef-Driven Fast-Casual Concepts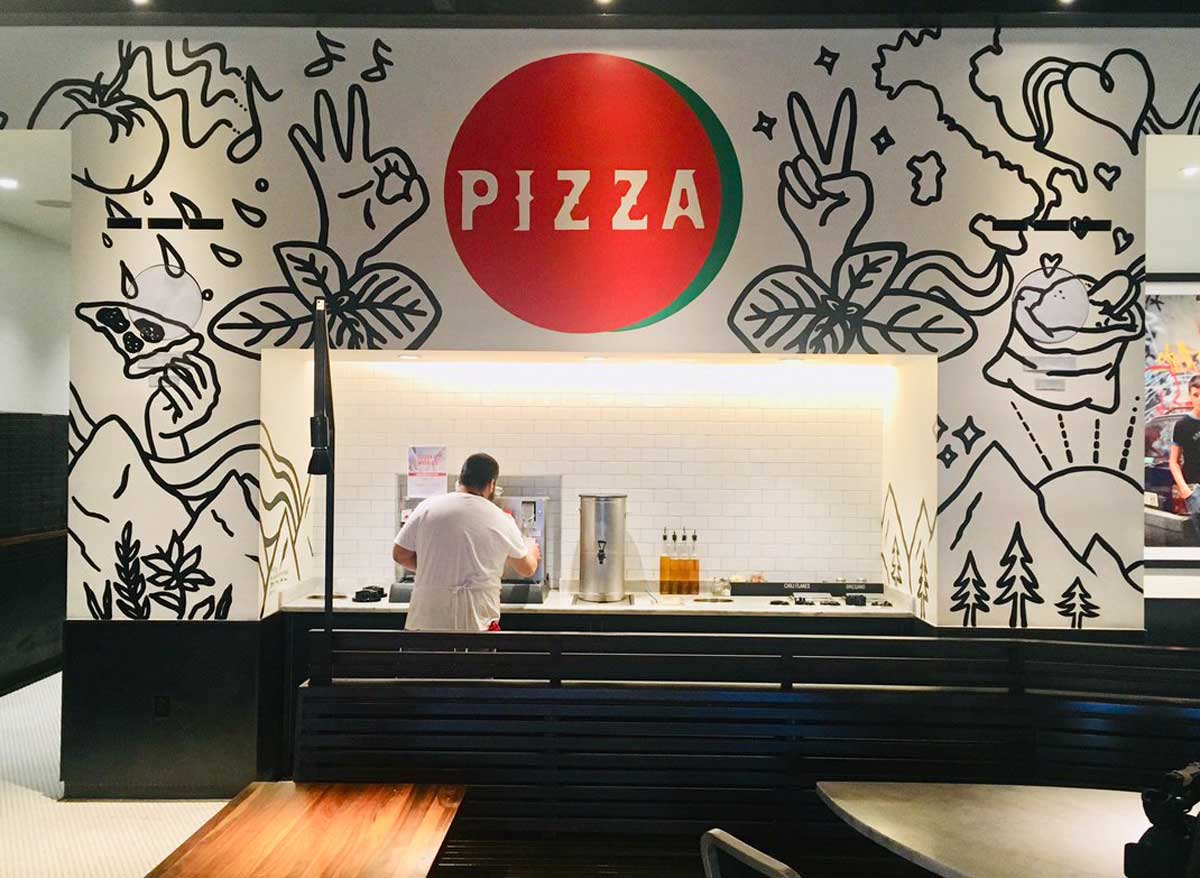 Looking for a balance between fine dining and casual eating? This is it. Chef-driving fast-casual dining provides chefs with opportunities to create signature meals in more laid-back settings, while consumers get food of higher quality than they would at a casual restaurant, prepared by esteemed chefs, and at competitive prices. Denver-based Pizzeria Locale, for example, is operated by Lachlan Mackinnon-Patterson, a James Beard Award winner.
Craft/Artisan/Locally-Produced Spirits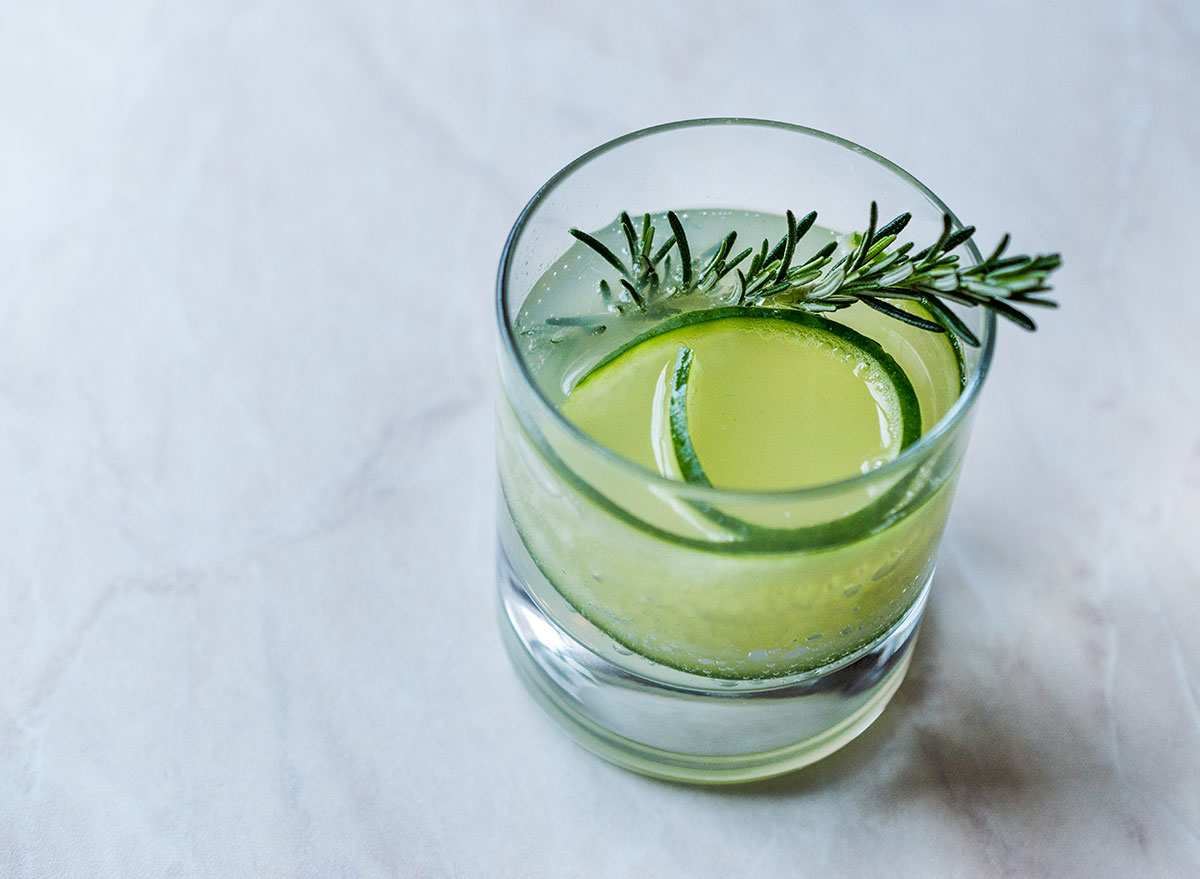 Food isn't the only thing that stayed local in 2019. Locally produced spirits, as well as wine and beer, were also increasingly popular.
Top Kids' Meals Trends in 2019
Food trends aren't just for adults! There were also some notable trends chefs identified in kids' meals.
Global flavors in Kids' meals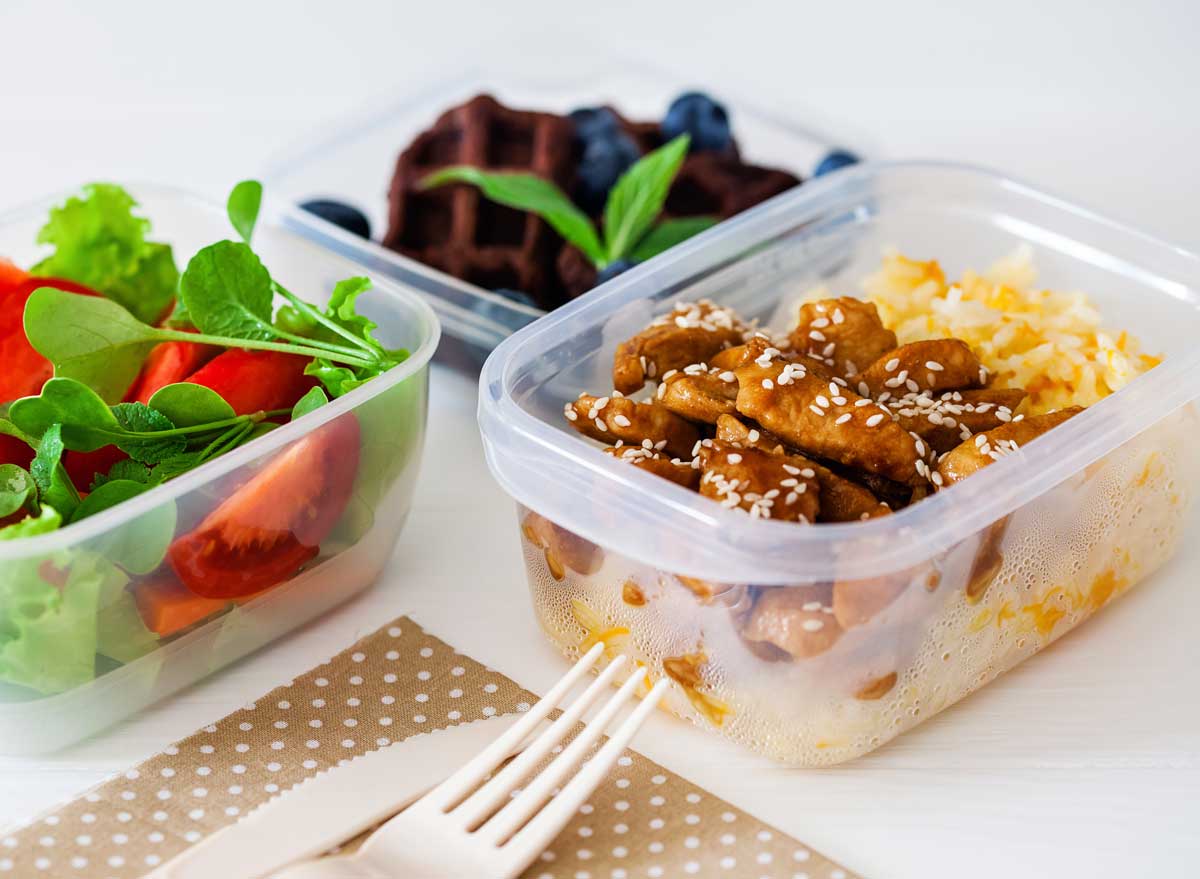 If you haven't gotten the hint yet, global foods were everywhere you turned in 2019—including on your kids' plates. Get ready to introduce your little ones to beloved ethnic staples such as tacos, teriyaki, and sushi.
Gourmet Items in Kids' Meals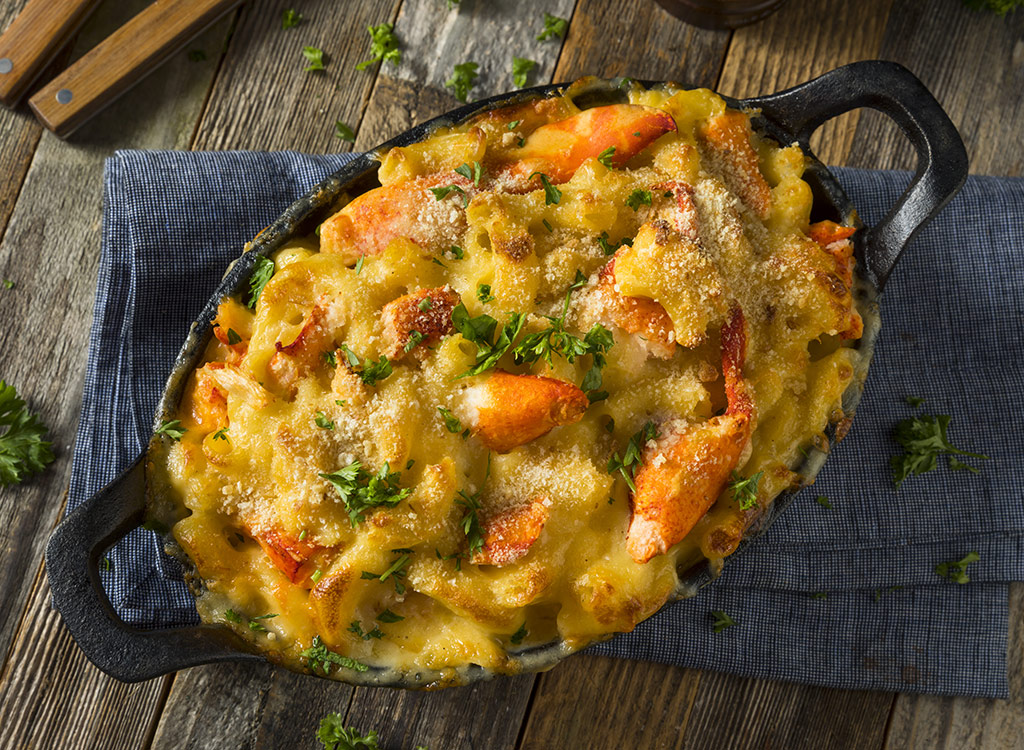 Kid cuisine staples include mac and cheese and french fries, but in 2019, little ones' meals got an upgrade. For example, lobster mac and cheese and sriracha-topped pizza made an appearance for the pint-sized.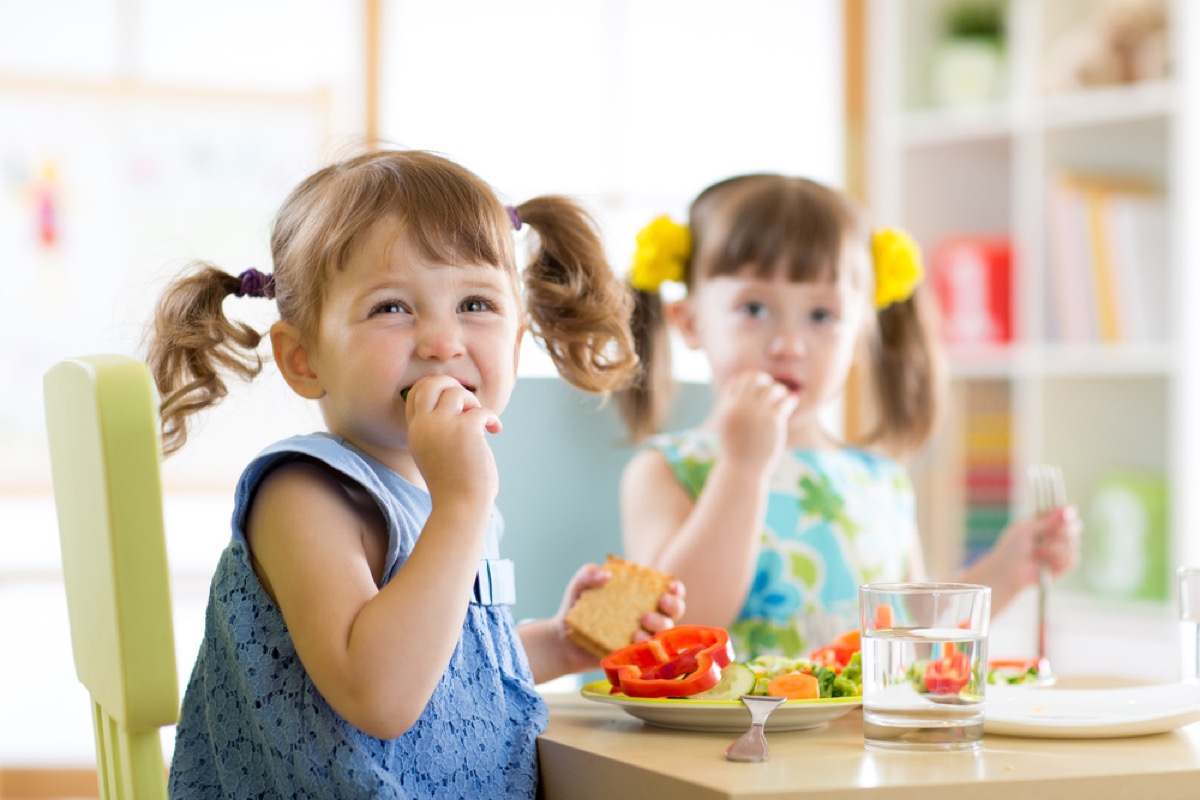 Happy Meals may be one of the most popular fast food items of all time, but 2019 was the year for healthy entrees for kids.
Whole Grain Items in Kids' Meals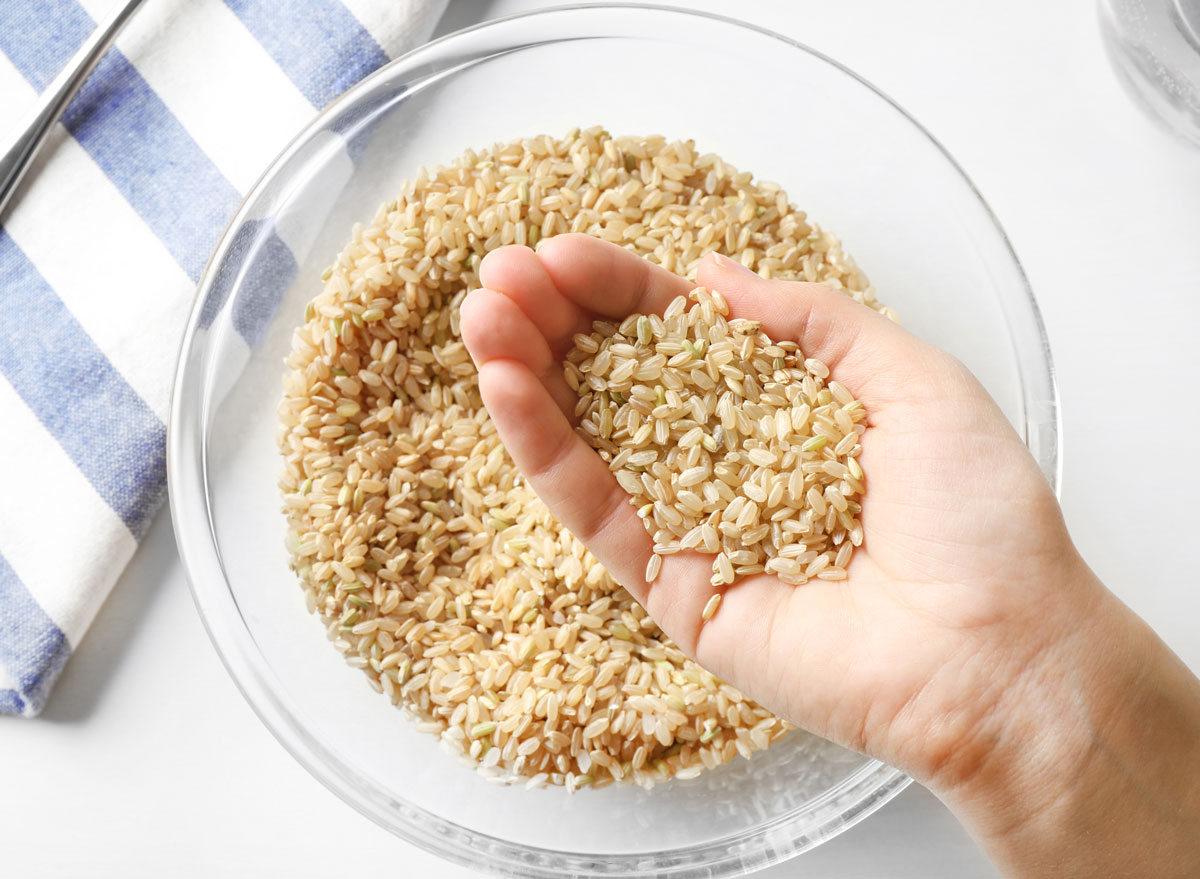 Who says whole grains are just for adults? Including foods such as brown rice and quinoa in meals for kids was a popular trend in 2019.
Sliders/Mini-Burgers In Kids' Meals
Burger sliders have been popular among adults for years, but now the shrunken eats hit the pint-sized set. How are we only just thinking of giving tiny burgers to tiny people? It seems like a perfect match!
The Top Snacks/Sweets Trends in 2019
Sweet! Americans love their sugar, and now, chefs are finding even more creative ways to use it.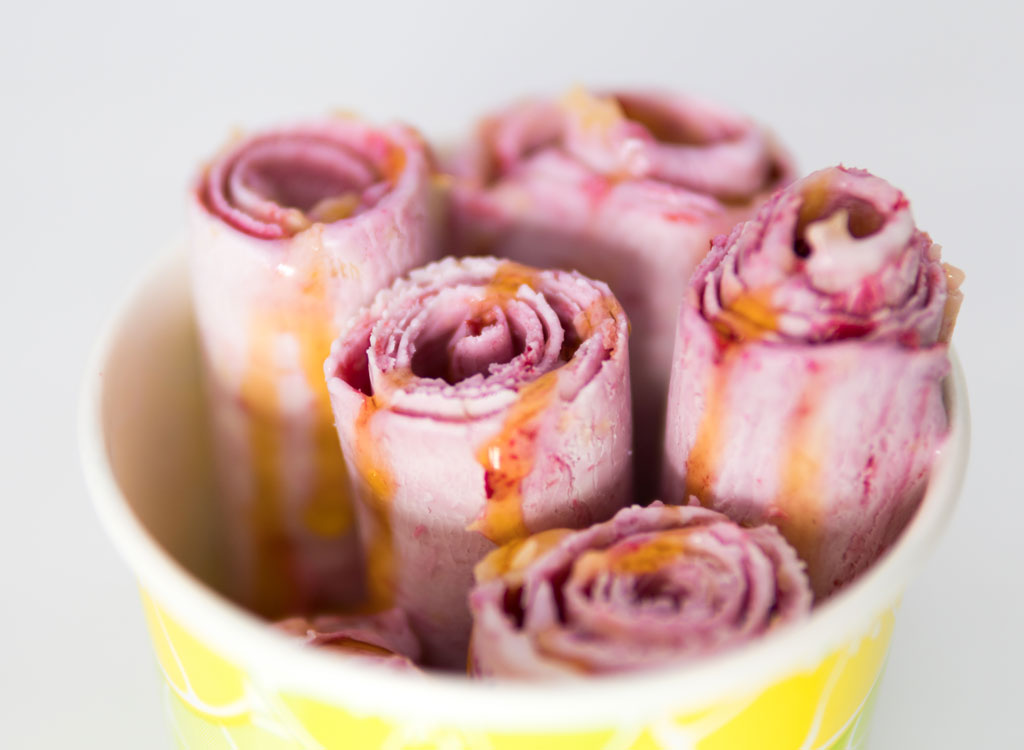 We've already been introduced to Thai-rolled ice cream, and apparently, it's sticking around for 2019. In fact, it's actually a trend on the rise. No complaints here!
Doughnuts With Non-Traditional Filling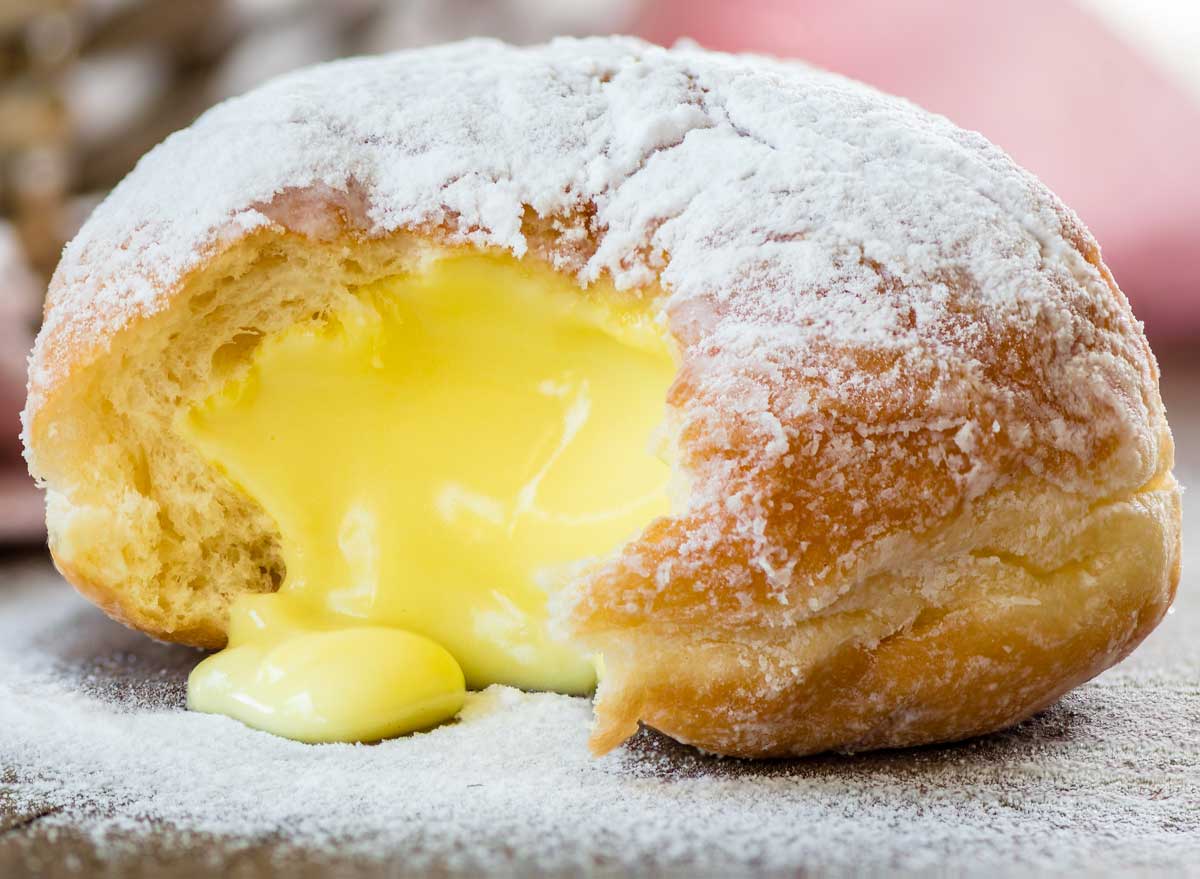 We can't ever remember a time when doughnuts weren't on-trend. But 2019 was specifically all about doughnuts with non-traditional fillings, such as yuzu curd, and espresso cardamom.
As far as sweets go, it's almost impossible to remember a time when chocolate wasn't on-trend, but in 2019 chefs were particularly interested in responsibly sourced chocolate and new flavors of the sweet stuff.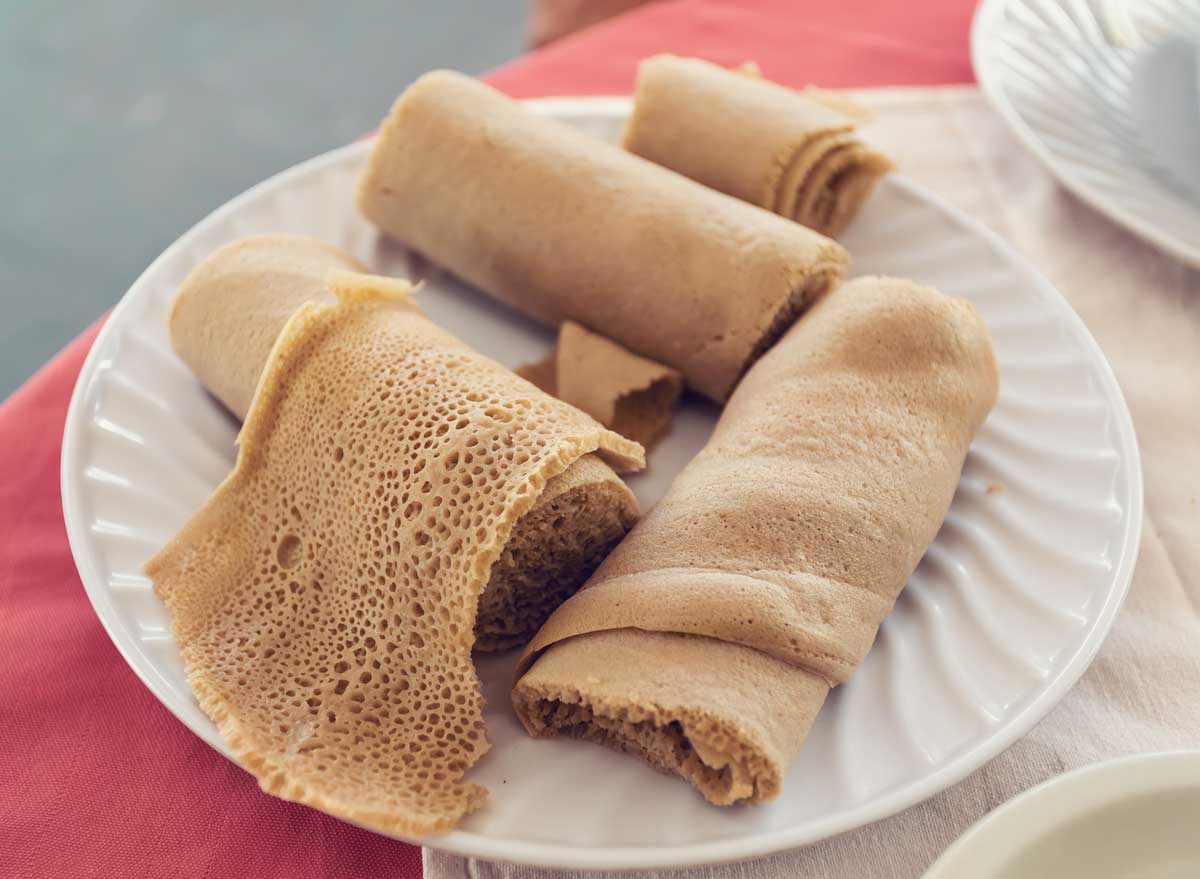 These crisps are made from pieces of the Ethiopian flatbread called injera. They are flavor-packed and airy yet crispy, meaning they're basically the ideal sweet snack.
Artisan/House-Made Ice Cream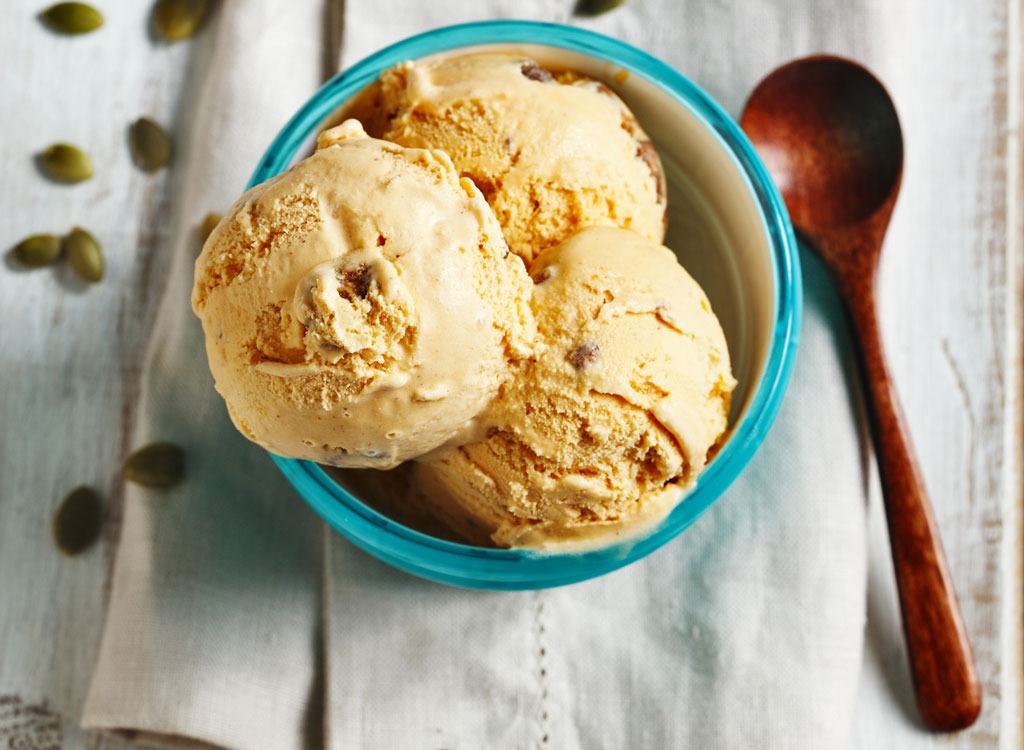 As beloved as a pint of Ben & Jerry's is, there's something special about ice cream that's house-made as opposed to mass-produced. Good thing the artisanal stuff is still trendy!
Top Produce Trends in 2019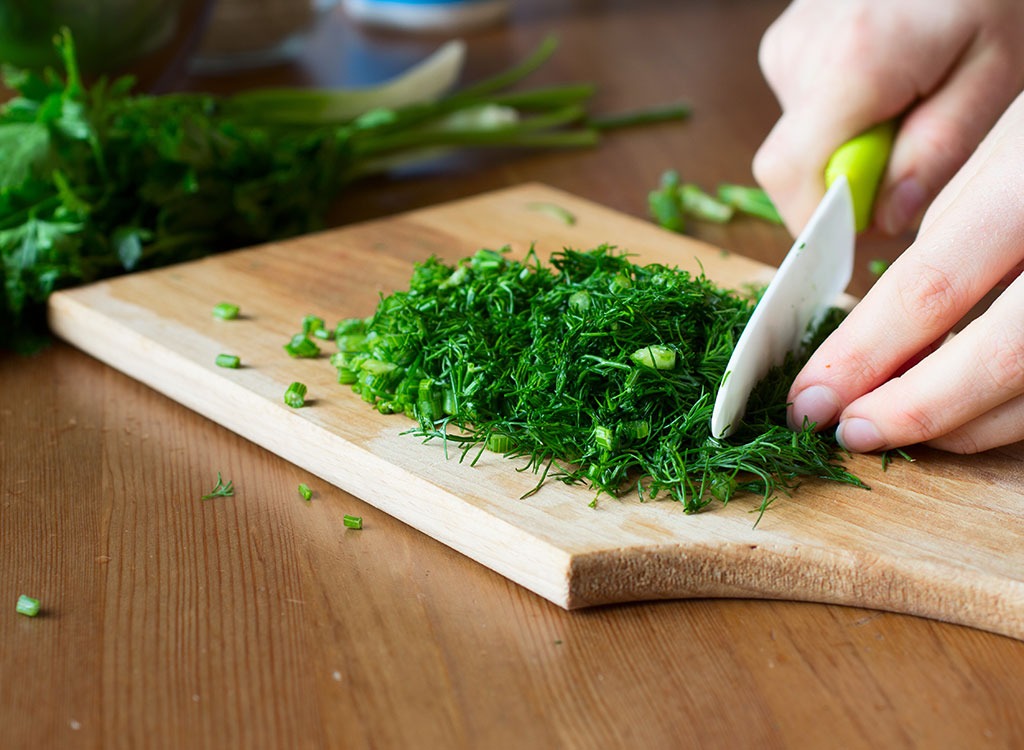 Produce sounds like a boring category, but that doesn't mean it's not ripe for change. There were many specific herbs, fruits, and vegetables that shook up the produce aisle this year.
Sure, you're well aware of cilantro, parsley, and thyme, but have you heard of chervil, lovage, lemon balm, and papalo? By the end of 2019, you'll know all about 'em.
Buying bananas from South America and avocados from Mexico is a thing of the past. In 2019, locally sourced produce was all the rage.
Who says your food always has to be Instagram-worthy? In fact, ugly produce made a case for itself in 2019, and we couldn't be more psyched about it. Bring on those weird-looking carrots!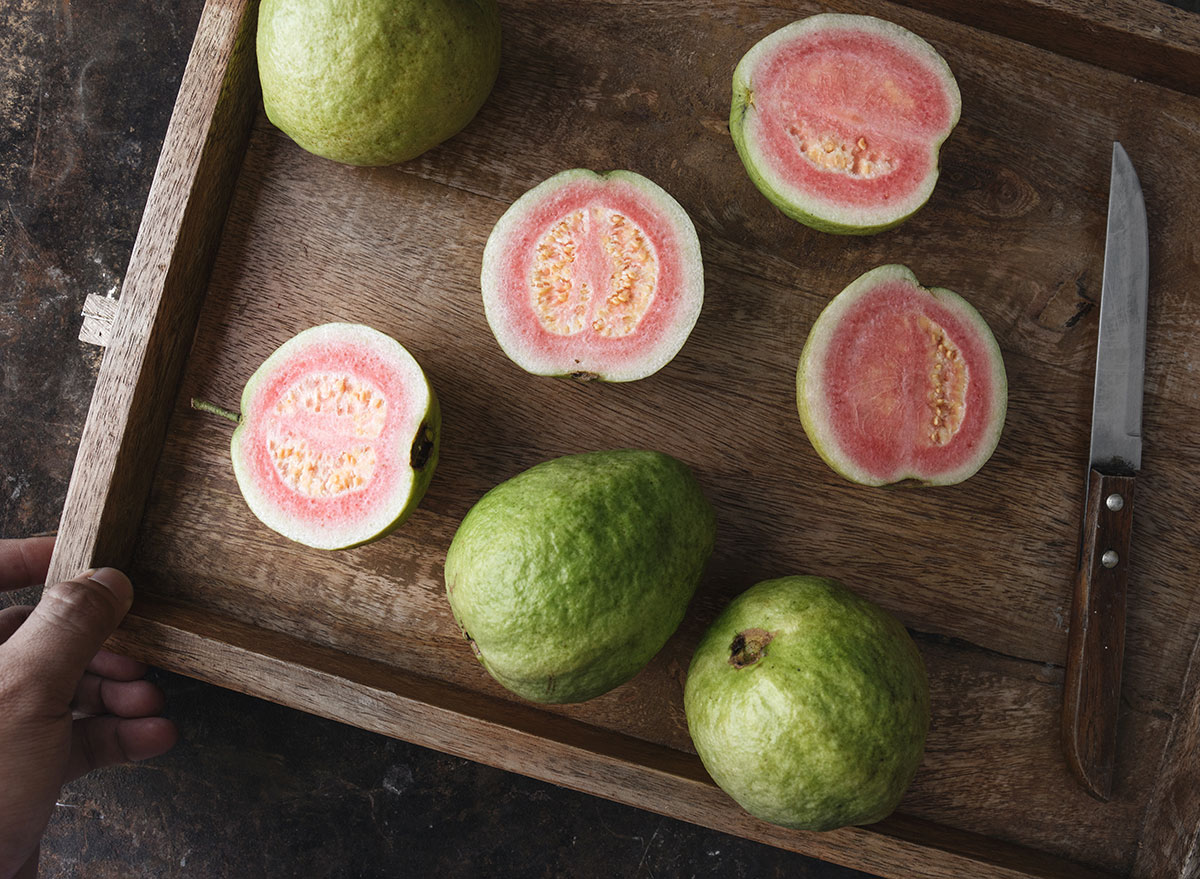 News flash: apples, bananas, and the like are totally boring. These days, it's all about exotic fruits such as rambutan, dragon fruit, paw paw, and guava.
Superfruits are designated as such because they have a myriad of health benefits, and in addition to blueberries, strawberries, and kiwi, we can now count Acai, goji berries, and mangosteens as part of the extra-nutritious group.
Top Dishes Trends in 2019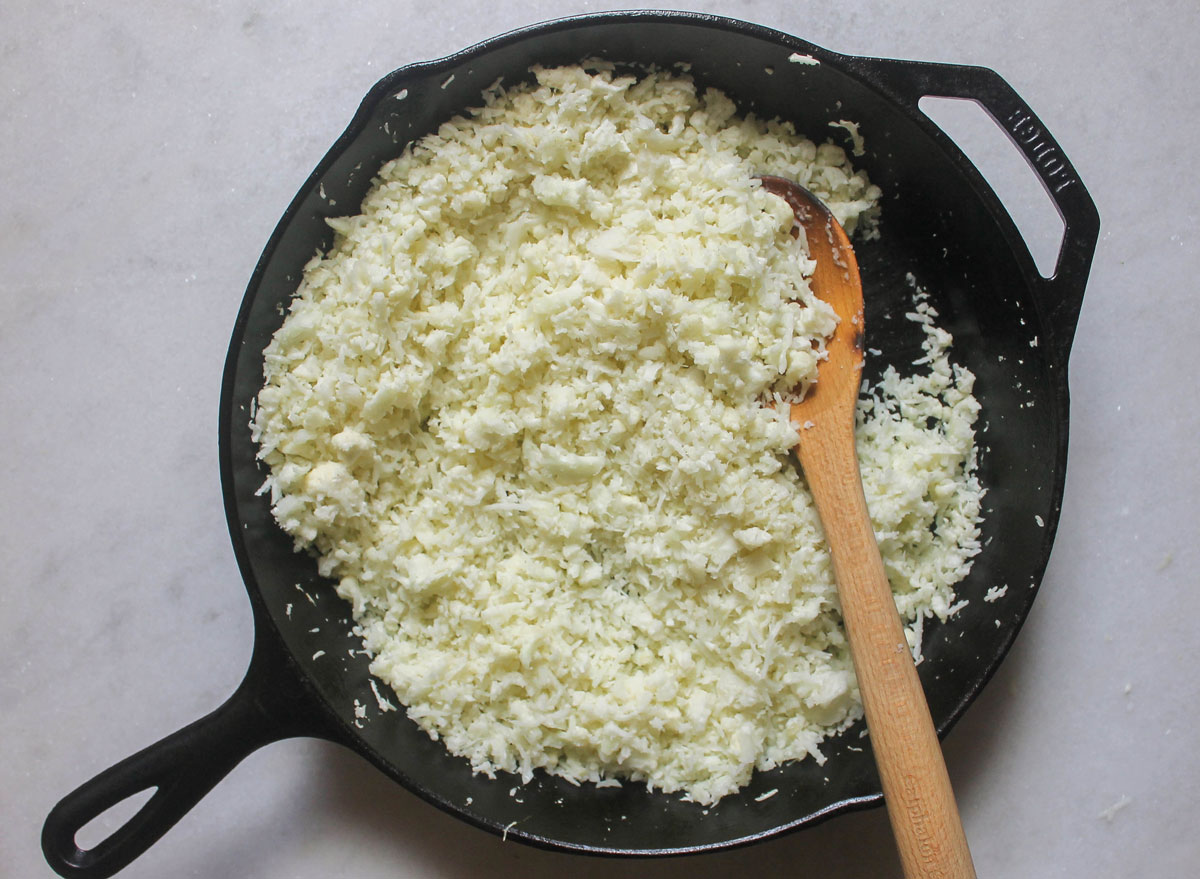 You probably saw a lot of these trendy dishes on restaurants around the country this year.
Globablly-Inspired Breakfast Items
Breakfast is no longer about simply scrambling an egg and chowing down on toast. Thanks to an overall increased interest in foods from around the world, popular breakfast choices in 2019 included crepes and kielbasa.
Vegetable Carb Substitutes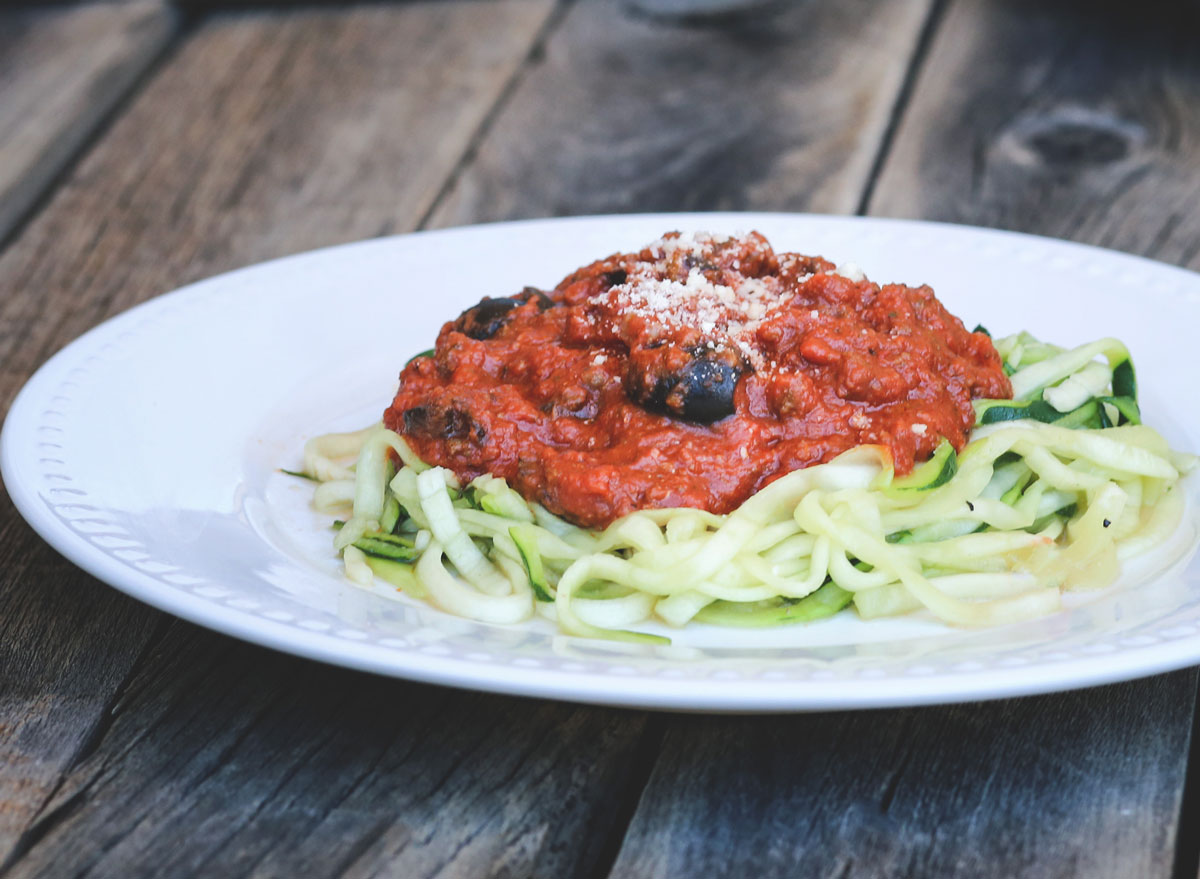 We've seen the emergence of cauliflower rice, and zoodles (zucchini noodles) already, but there were more veggie carb substitutes this year, as this trend was on the rise.
Street Food-Inspired Dishes
There's a time and place for fine dining, but in 2019, street food staples such as tempura, tacos, kabobs, and dumplings reigned supreme.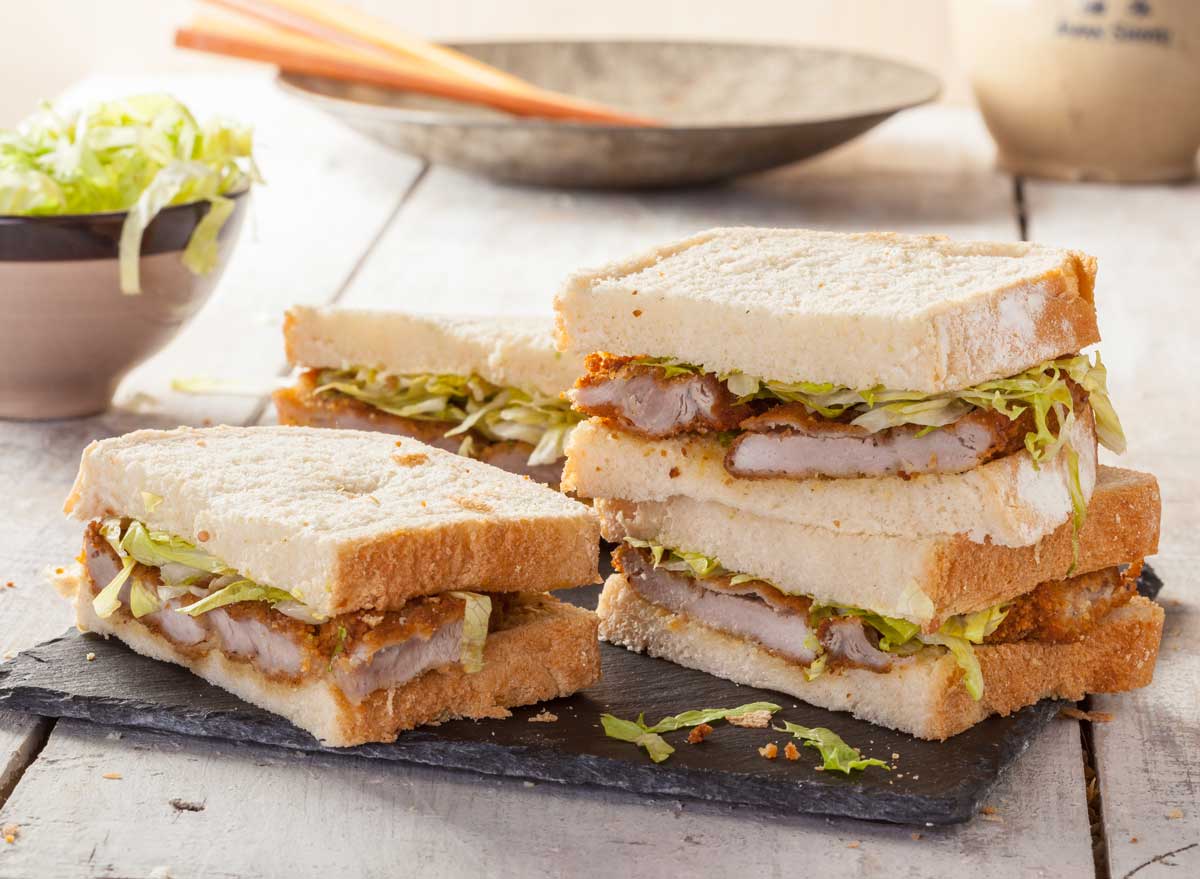 This Japanese cutlet sandwich (typically made with pork likely achieved significant popularity in 2019 thanks to social media apps like Instagram. This trendy food certainly photographs well!
House-Made/Artisan Pickles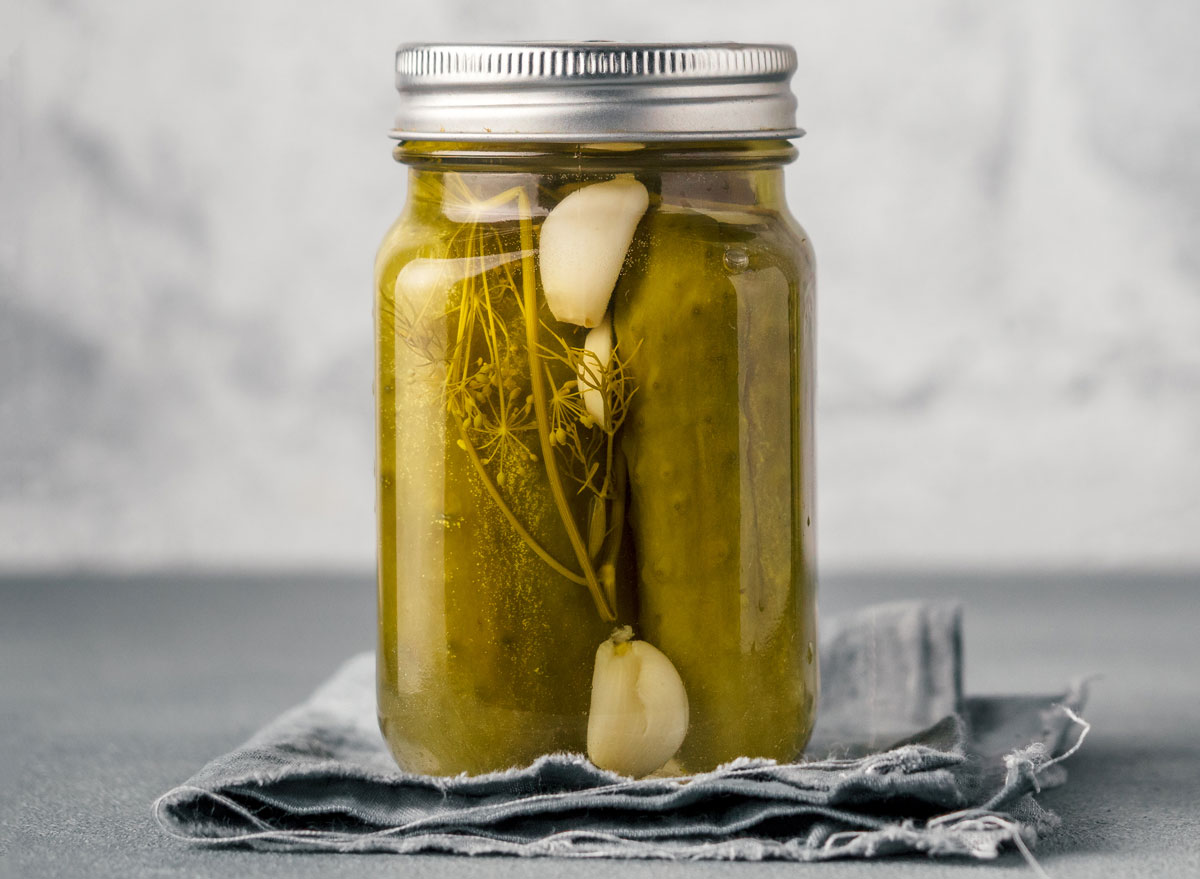 In addition to house-made condiments, house-made pickles were also big this year. Call us crazy, but burgers in 2019 shaped up to be especially delicious with a couple of those spears by their side.
Top Condiments Trends in 2019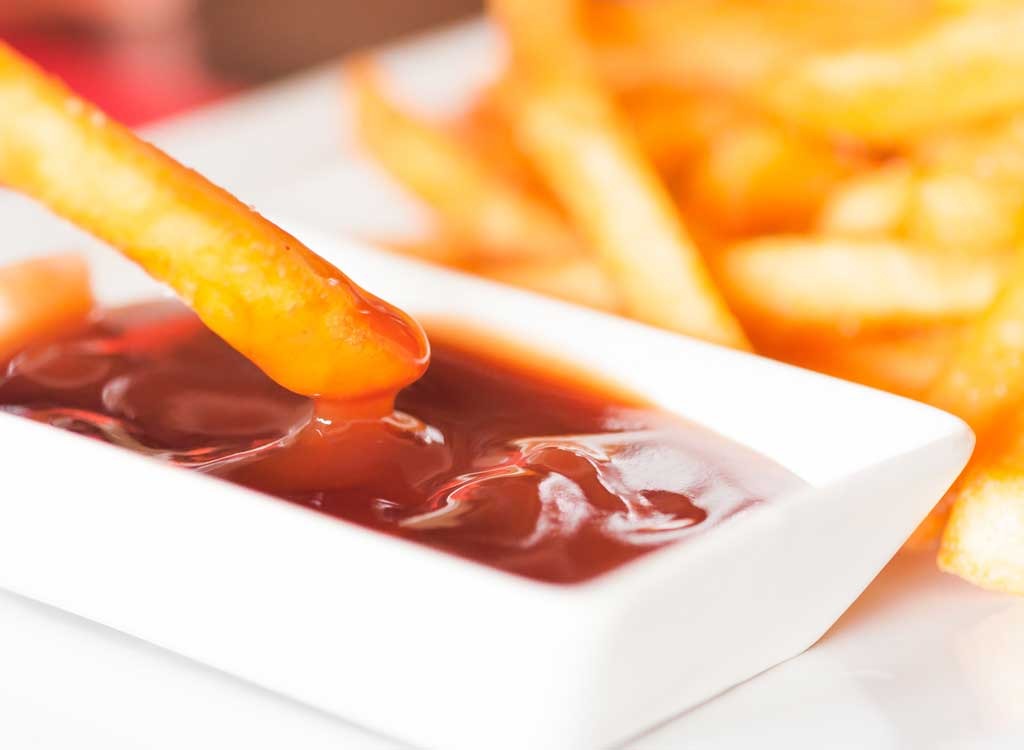 It's not just the food you're eating, but what you're dousing on top of it and dipping it in. These are the top condiment trends we saw in 2019.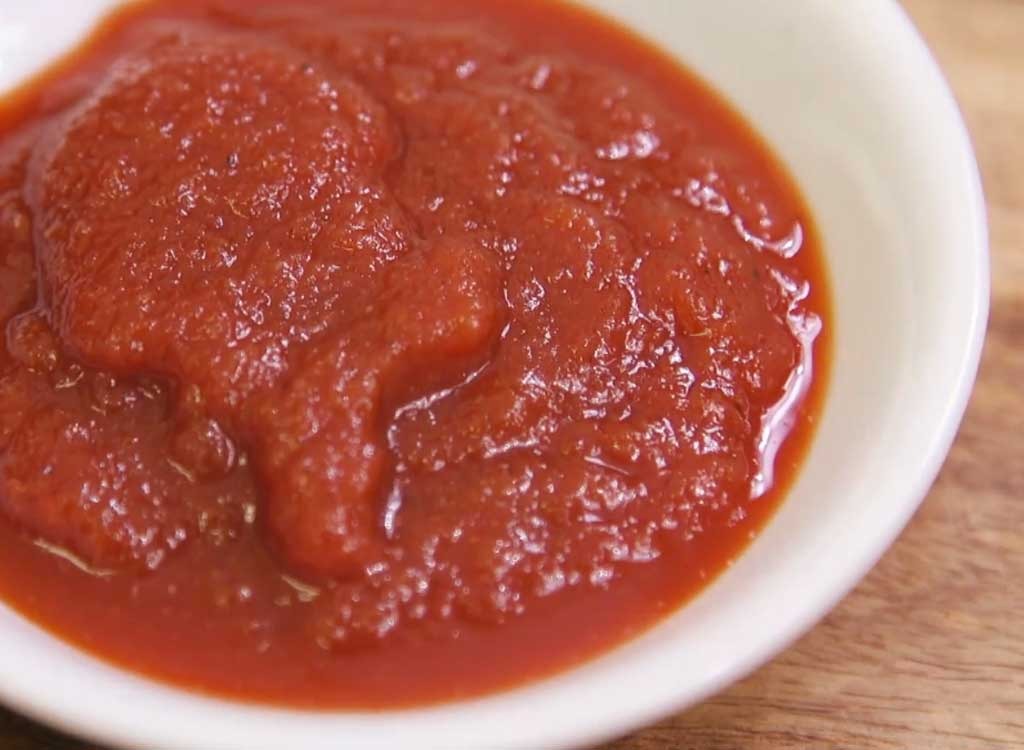 House-made condiments—like ketchup, mustard, and mayonnaise—gave Heinz a run for their money in 2019.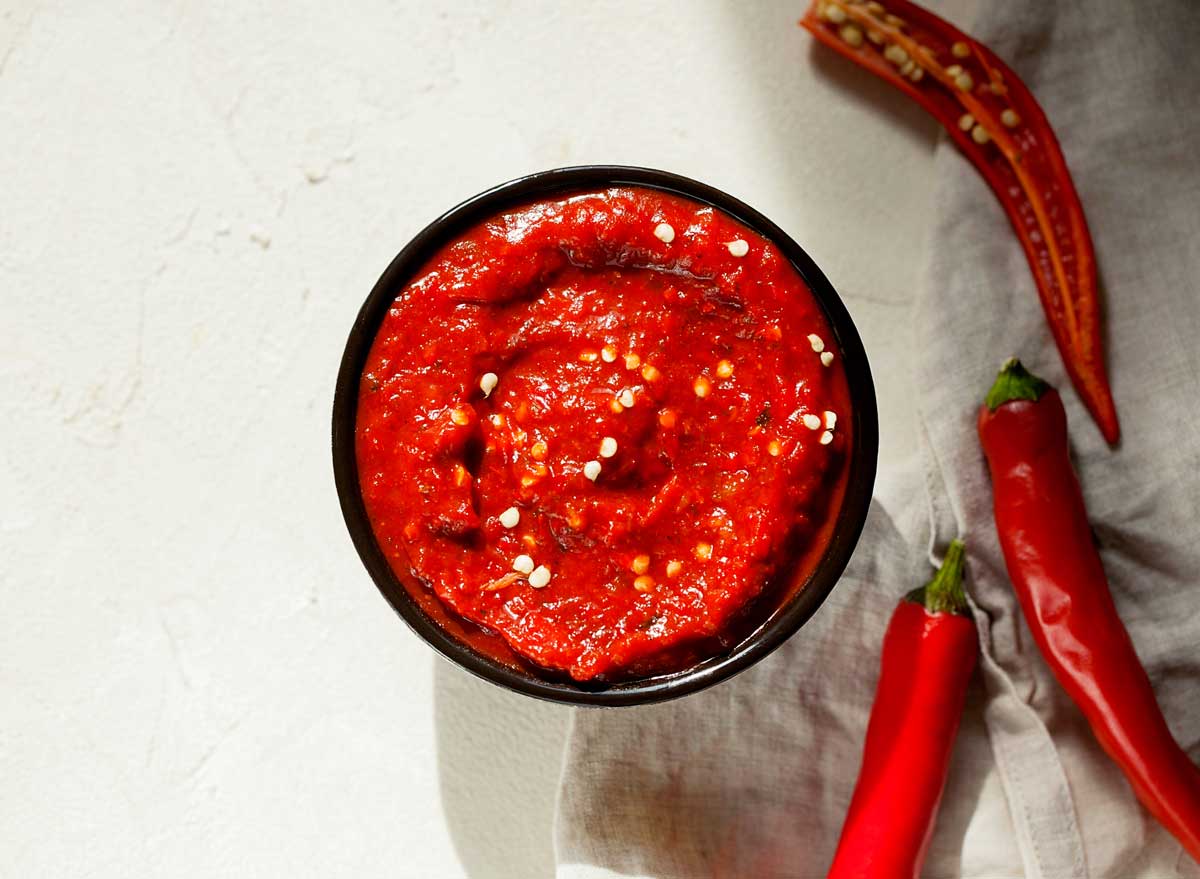 Who needs ketchup when you can add flavor to your meal with things like dukkah, zhug, harissa, and ras el hanout? These and other North African condiments were in-demand in 2019.
This spicy powdered assortment of dried chili peppers and other seasonings has long been popular in Japan (where it hails from) but made a name for itself in America in 2019. It's especially tasty when added to noodle soup dishes.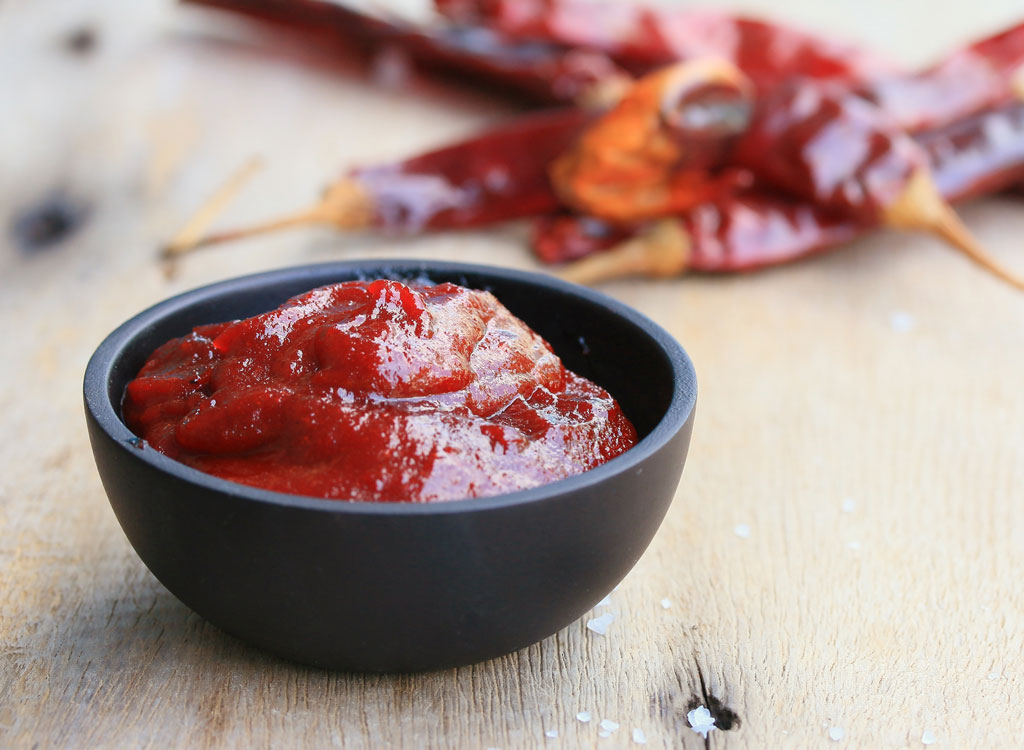 Also known as Korean red-pepper paste, this condiment packs quite a quick. Use it to add a blast of flavor to marinades for meat dishes, dipping sauces, or to punch up stews or soups.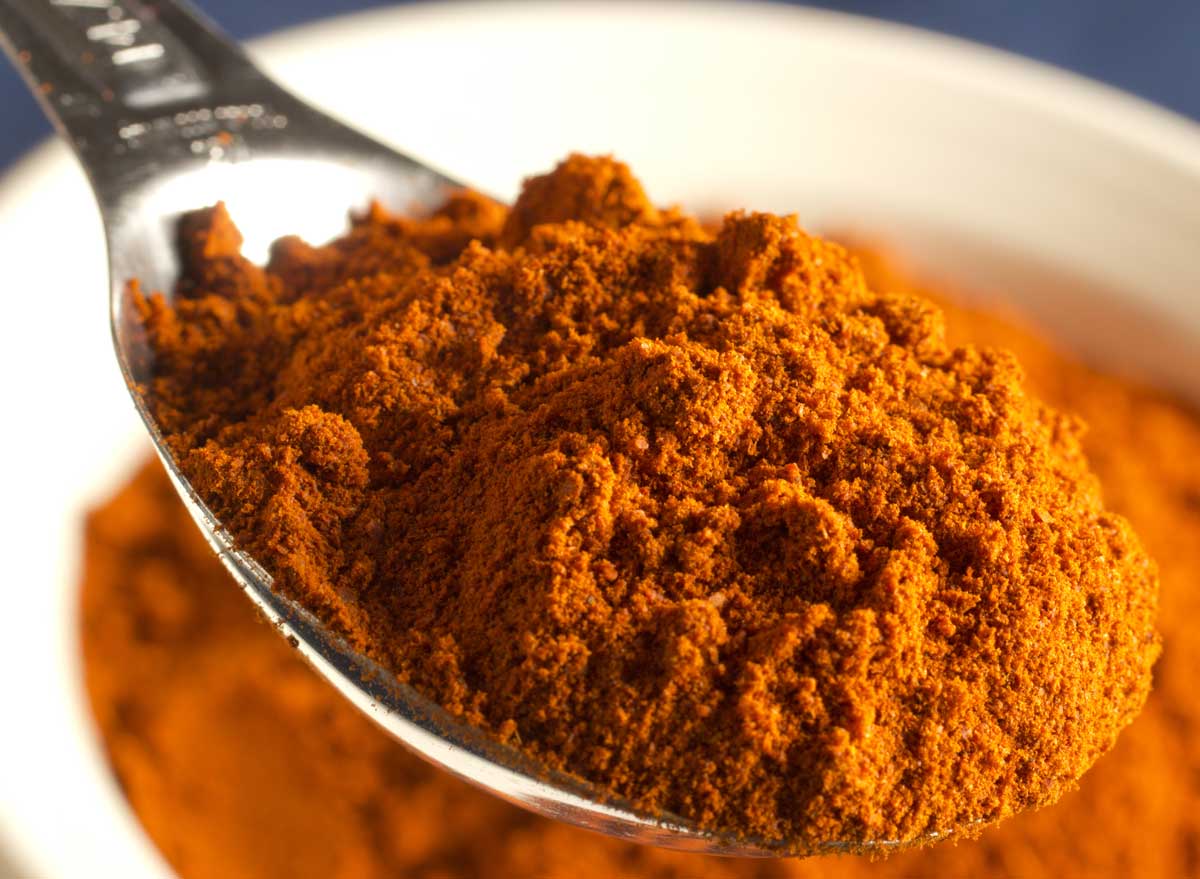 This Ethiopian spice mix, which usually contains some combination of chili peppers, garlic, ginger, basil, korarima, rue, ajwain, nigella, and fenugreek, is perfect for mixing into stews or stir-fries. You can also sneak some into burgers or meatballs.
Top Global Flavors Trends in 2019
You're not just restricted to Italian and Chinese food anymore. Check out the other countries that are dominating the restaurant scene.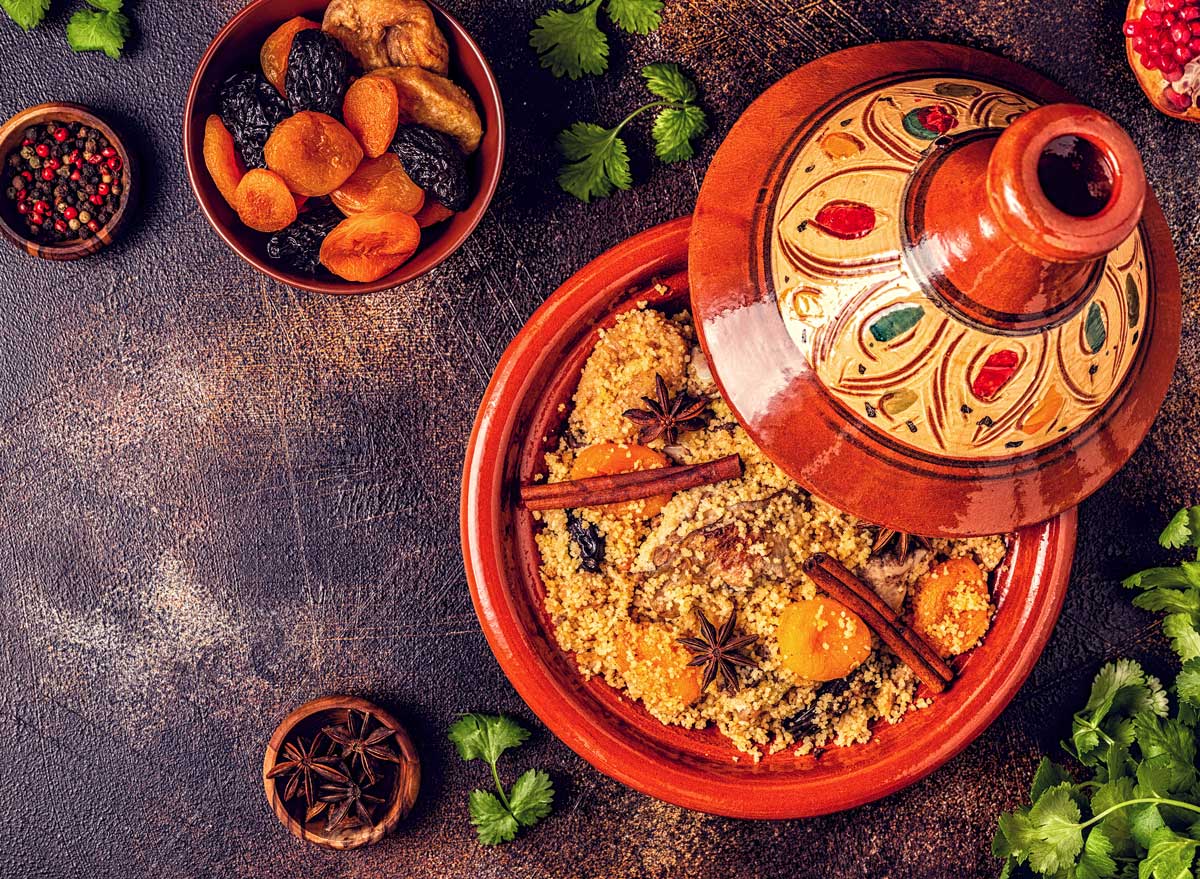 North African dishes that were in favor in 2019 included fuul—a fava bean stew that's served in Egypt— and tajines, slow-cooked savory stews that are popular in Morocco and Algeria.
Africa strikes again! West African favorites include superkanja, an okra stew from Gambia, and eddoe, a root vegetable soup made with meat or fish from Liberia.
You're probably slightly familiar with Brazilian cuisine, and by the time 2019 is said and done, you'll be acquainted with the food of Brazil's neighbor—Peru—as well.
Ethiopian/Eritrean Cuisine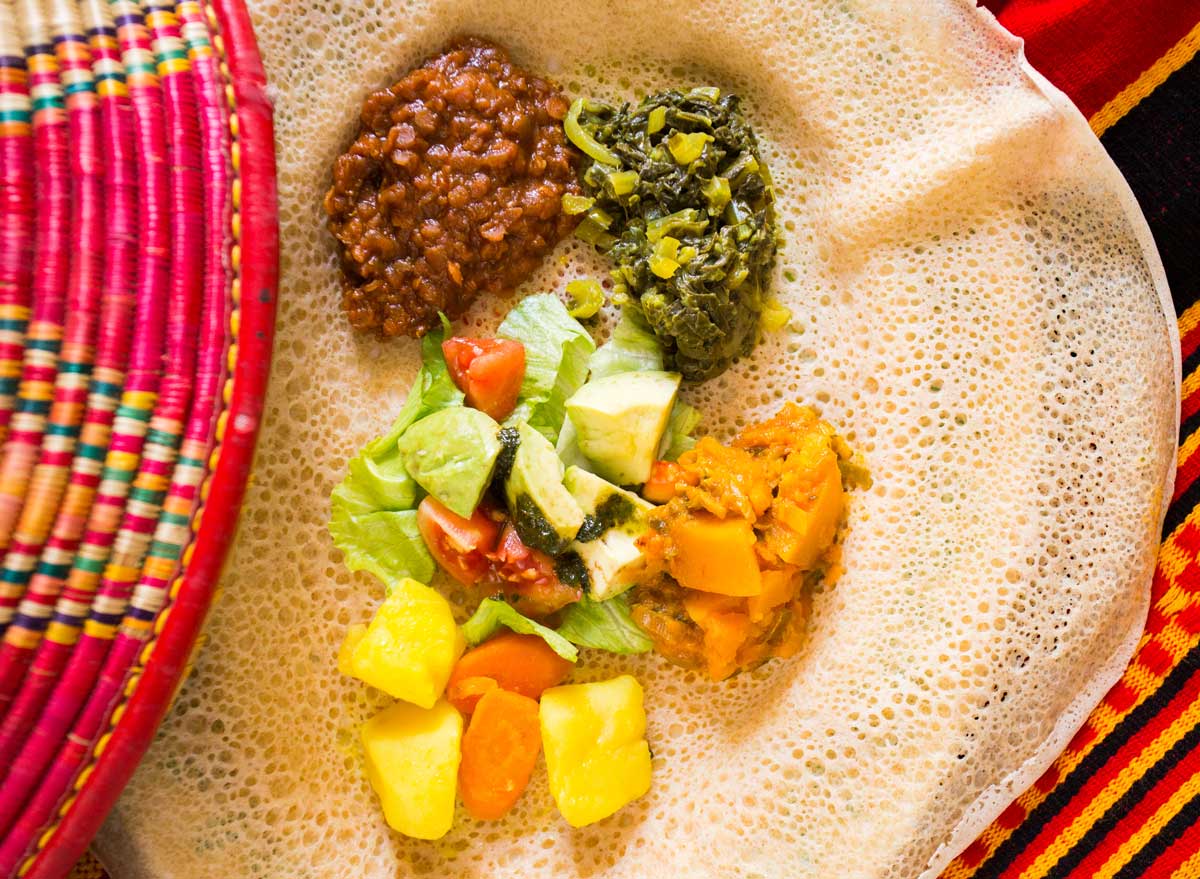 We've already mentioned the increased interest in Ethiopian exports berbere and injera, so it's that the general cuisine from the African nation is becoming more popular.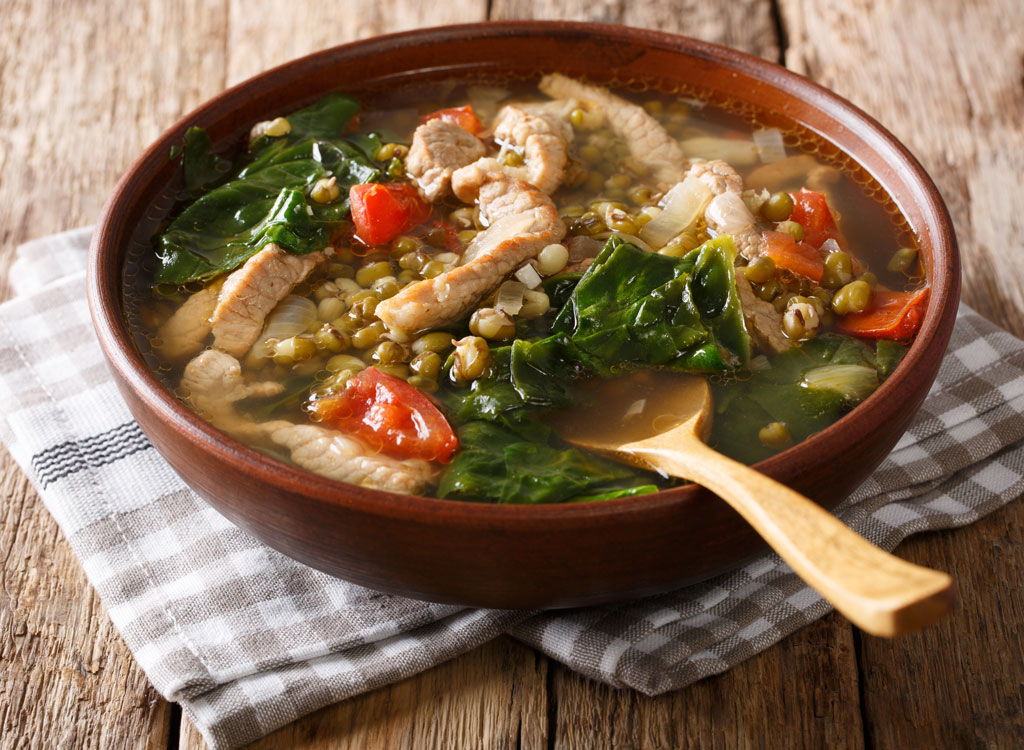 Not familiar with Filipino cuisine? By the end of 2019, you'll be saying, "Pass the pancit!"
Top Grains/Pasta Trends in 2019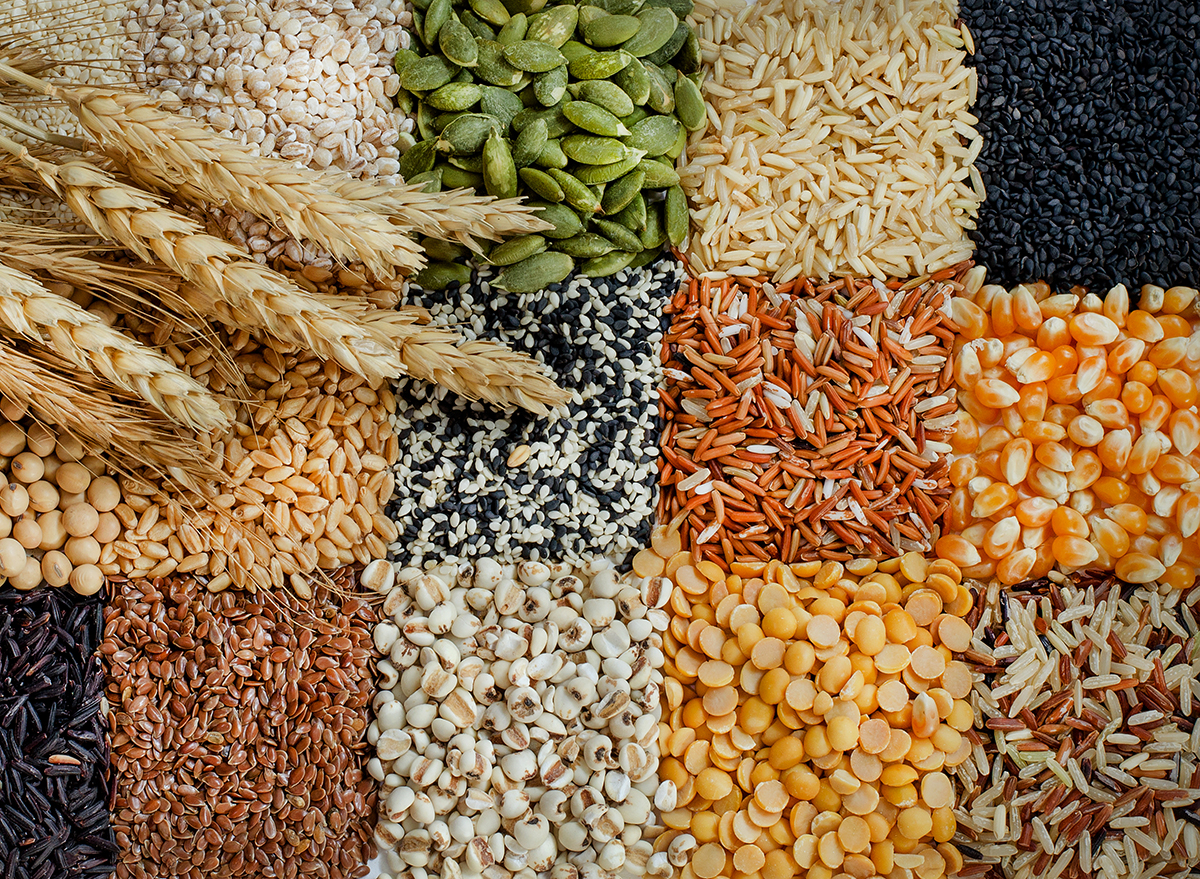 Grains are often the base of many of our meals. Find out which trendy grains will be replacing that rice on your plate.
Protein-Rich Grains and Seeds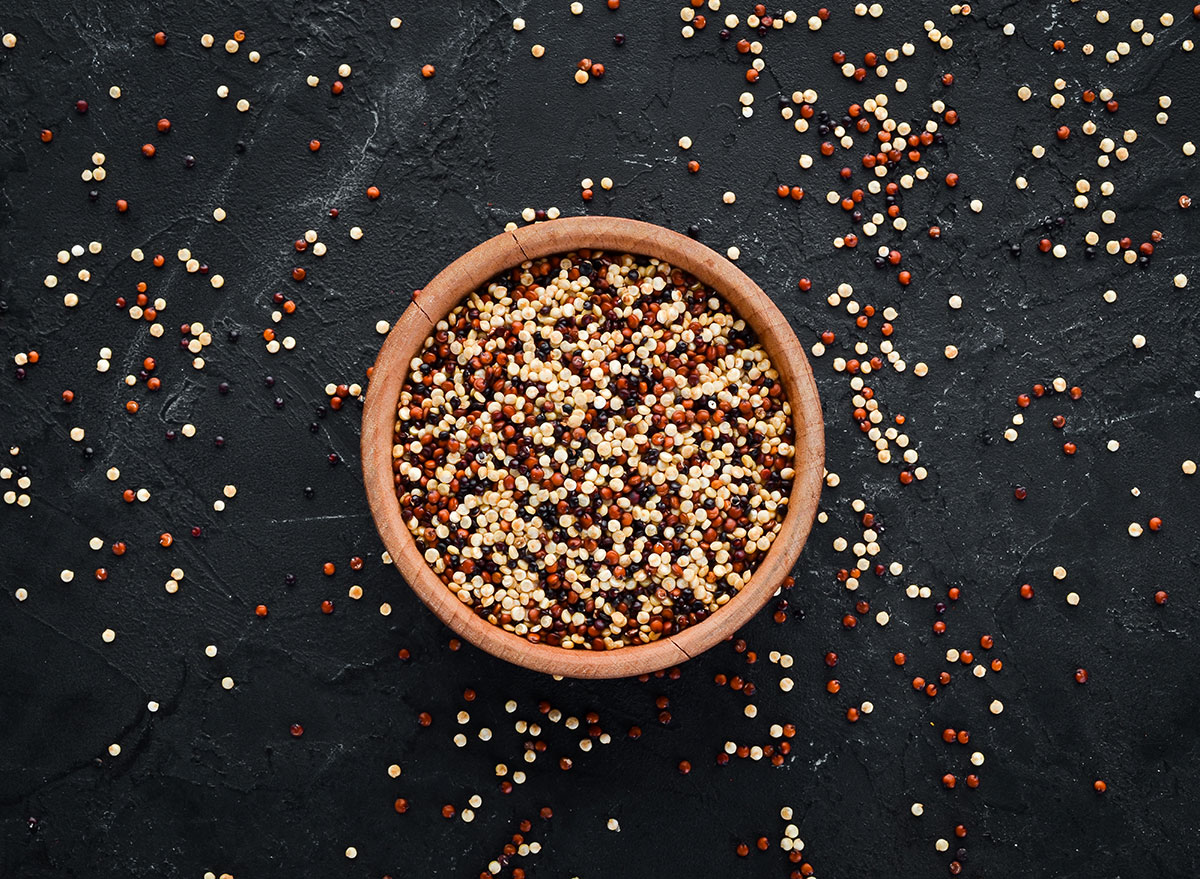 If you're looking to lose some weight, you'll be relieved to know protein-rich grains—which melt away belly fat—are still popular. To get a head start, stock up on hemp, chia, quinoa, and flax.
Non-Wheat Noodles and Pasta
Non-wheat noodles such as those made of quinoa, rice, and buckwheat (like soba noodles) typically have fewer calories than wheat pasta, so the fact that they are trending in 2019 is great news for those looking to lose weight.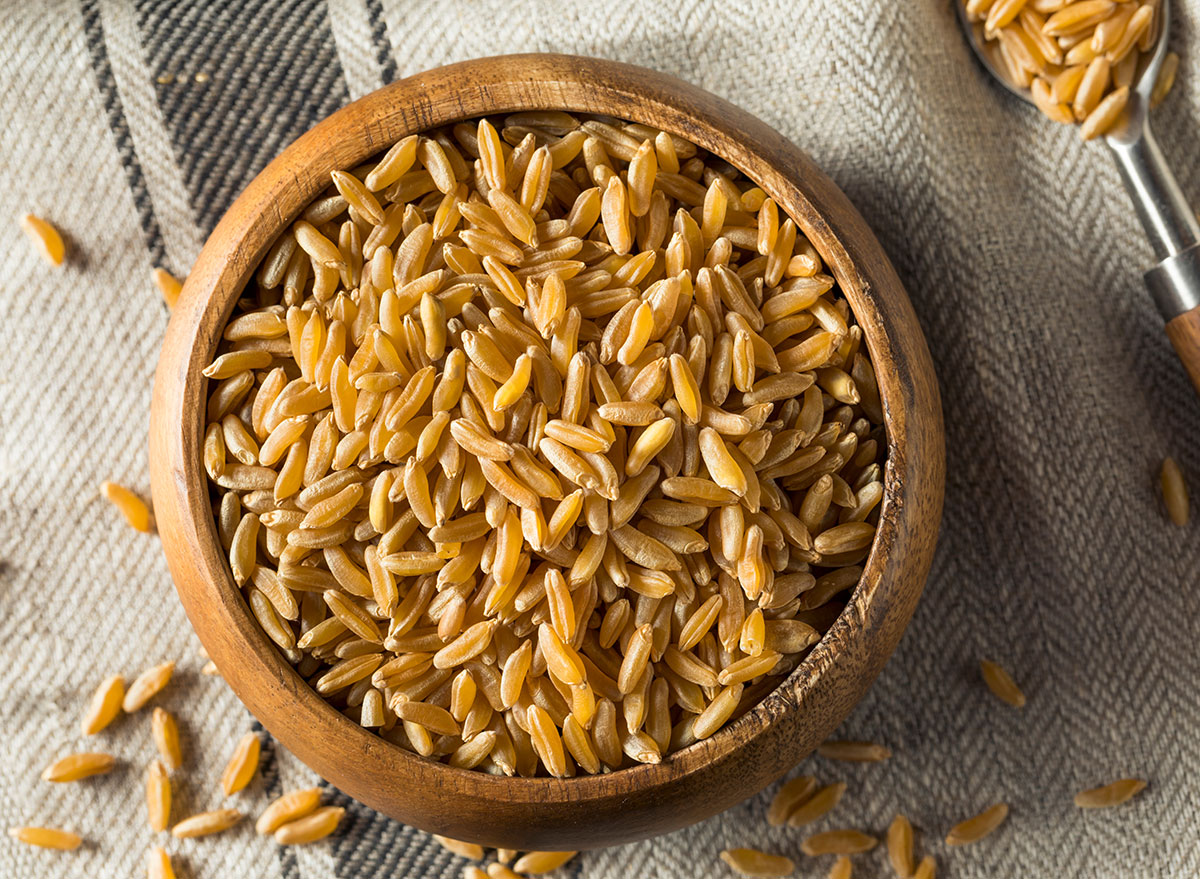 As their name suggests, Ancient grains such as Kamut, spelt, amaranth, and lupin have been around for thousands of years, but they made a comeback in 2019.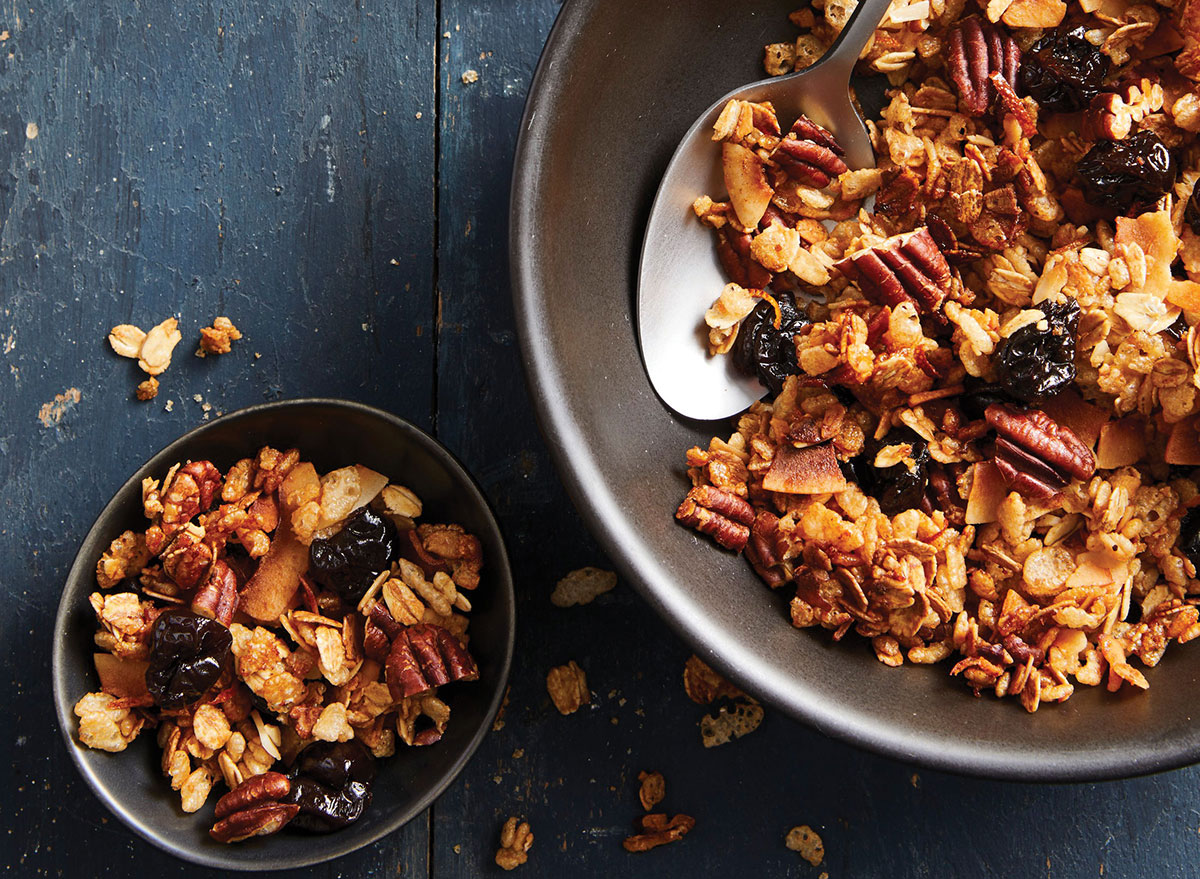 Under the impression that granola can only be sweet? Think again! Savory options made with foods such as oats, fennel seeds, and cayenne pepper were well-liked in 2019.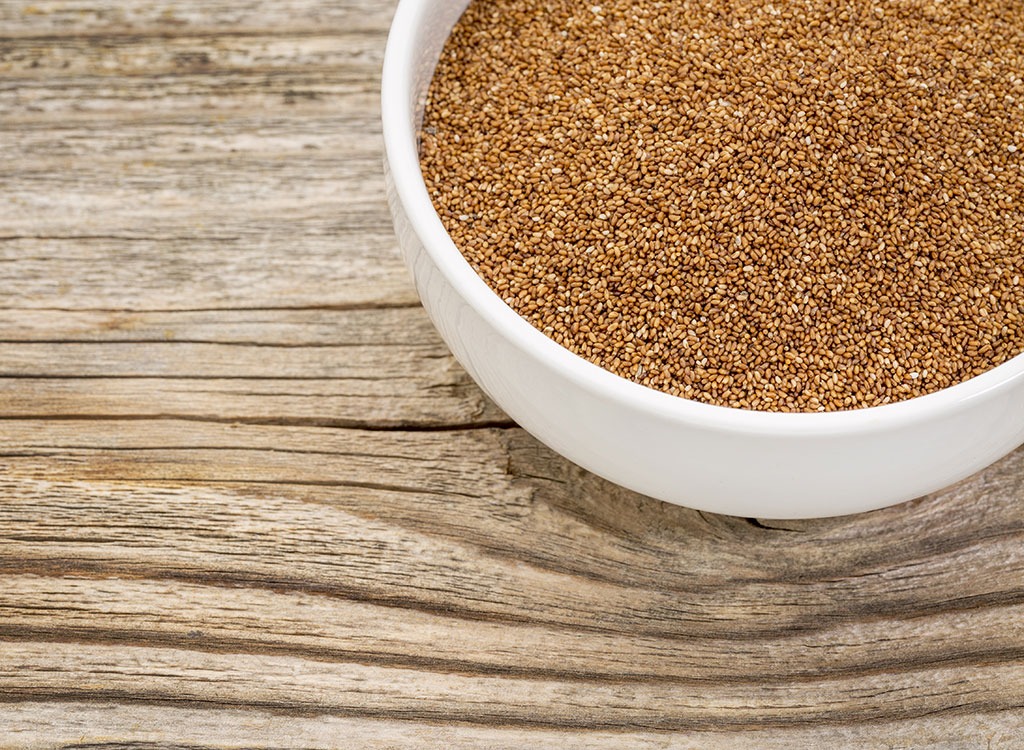 This grain, which is native to Africa, is about the size of a poppy seed. It also comes in a variety of colors and boasts an earthy flavor. The best part? Teff is packed with protein—a 100-gram serving packs nearly 4 grams of the muscle-building nutrient.
Top Protein Trends in 2019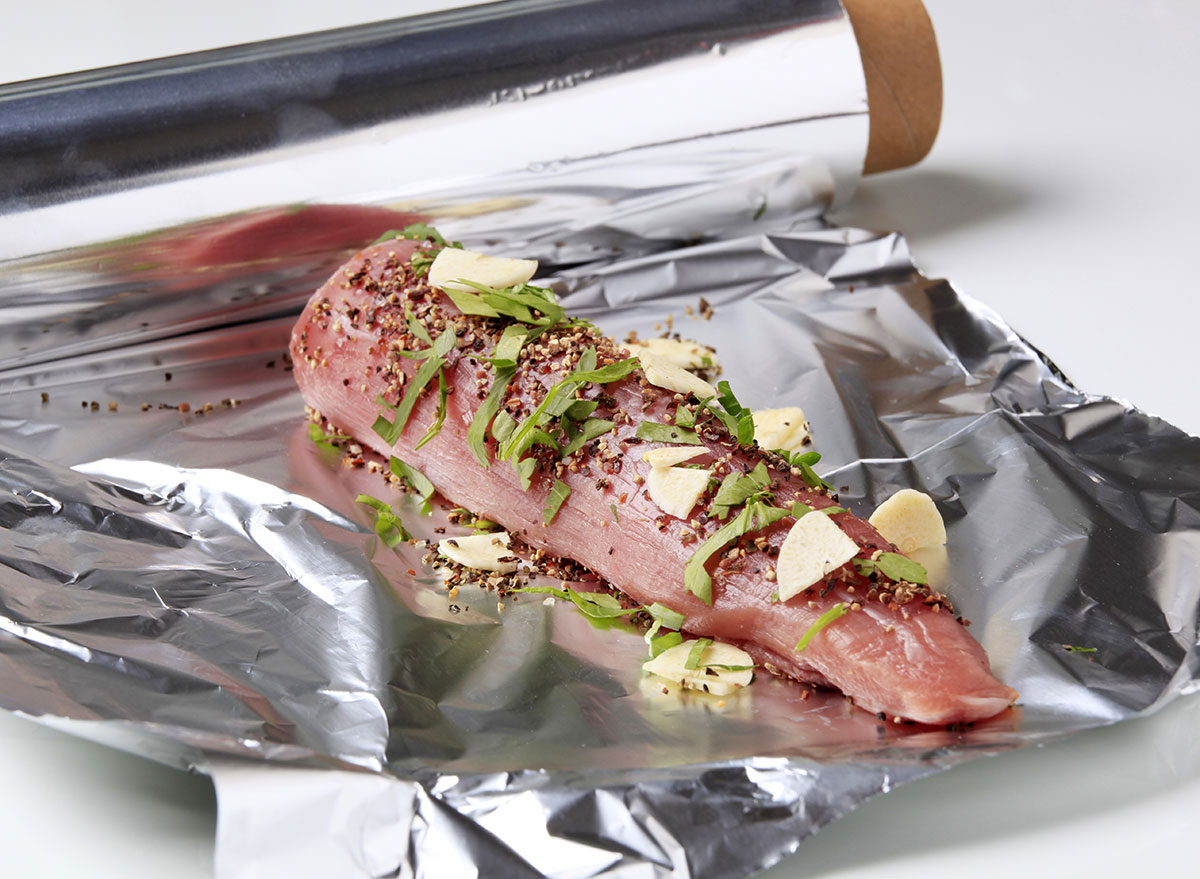 Everyone loves protein, but which forms of the macronutrient are particularly interesting to chefs? Find out.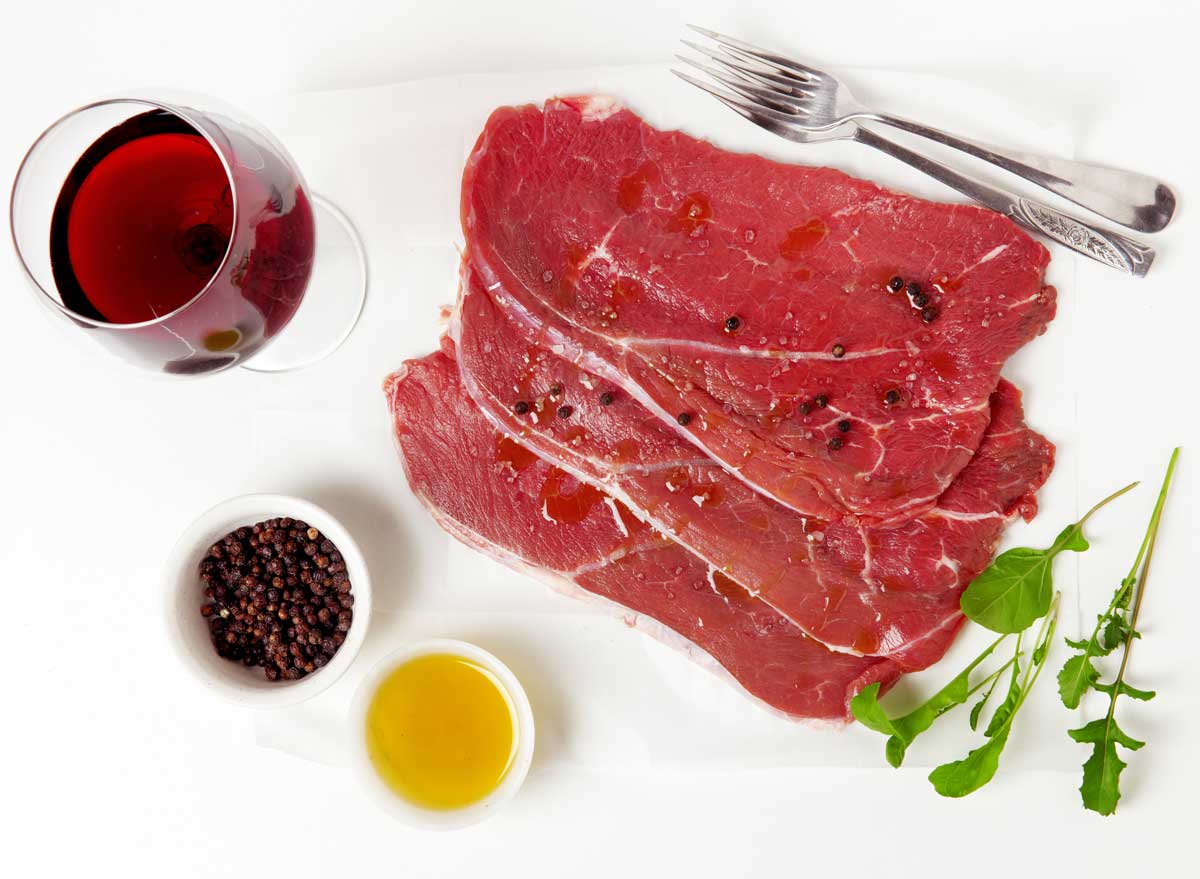 You've probably heard of a New York Strip steak, but what about a Vegas Strip Steak? It's just one of the new cuts of meat that was popular in 2019. Other new cuts on the rise include the shoulder tender, oyster steak, and, Merlot cut.
Plant-Based Sausages and Burgers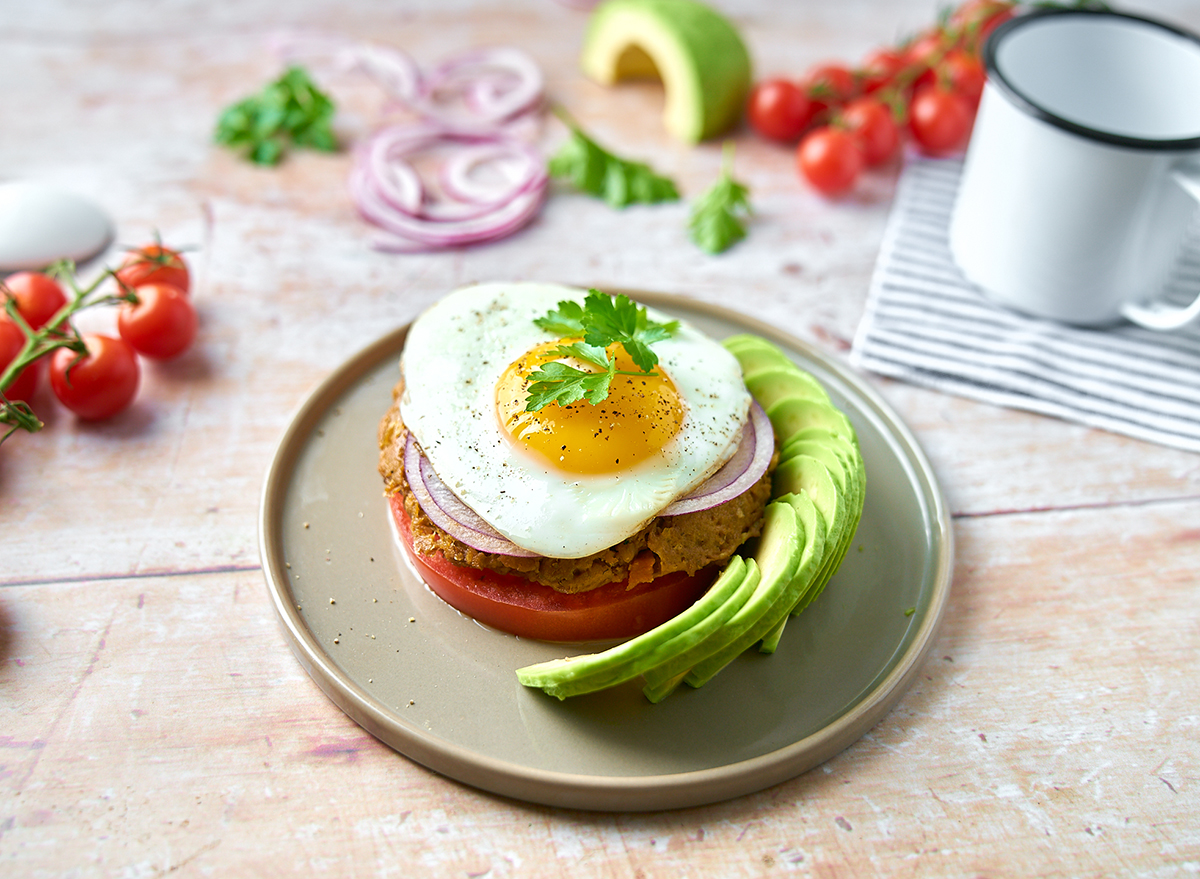 Vegetarians and vegans will be pleased to know that plant-based burgers were poised to be a hot food trend, and if you take a look at the frozen food aisle in the supermarket, you'll see tons of delicious options now.
Locally Sourced Meat and Seafood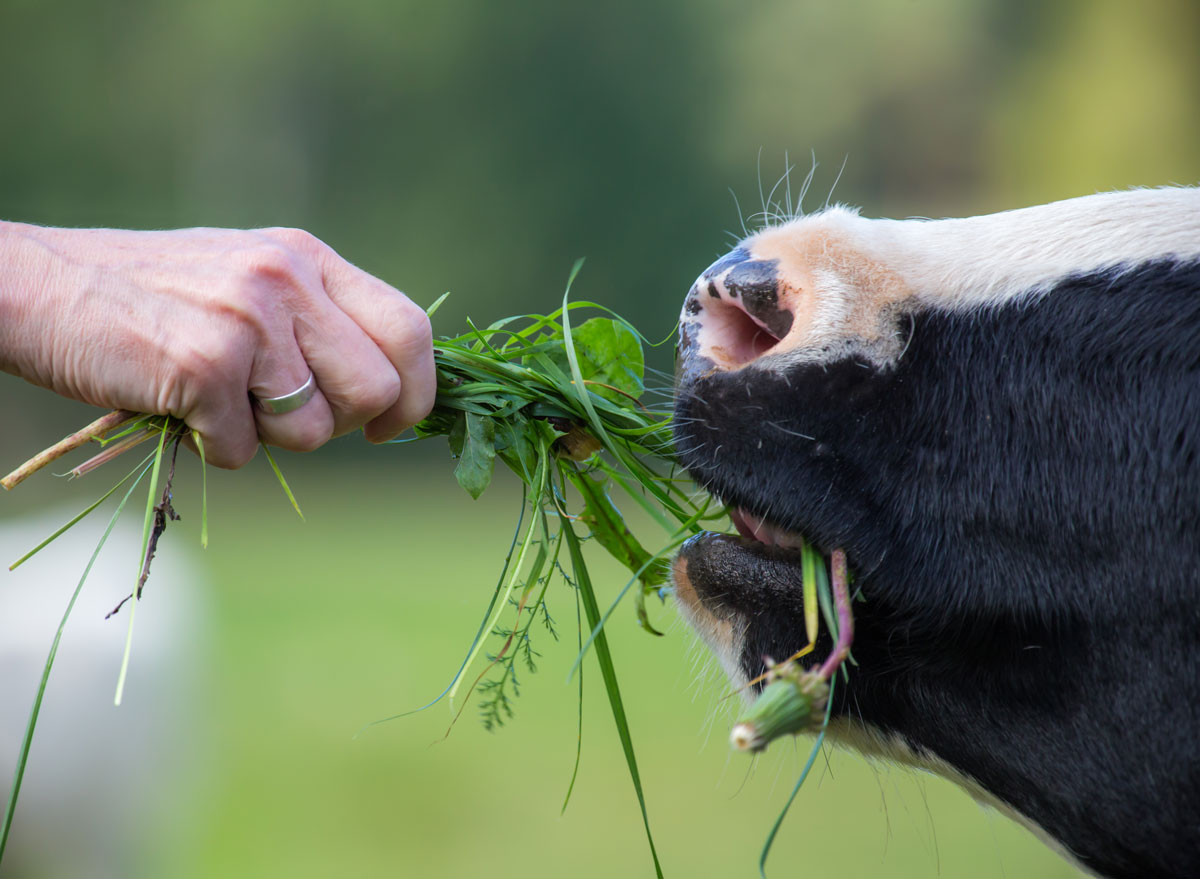 Not only do locally sourced protein sources make you feel good, they're better for the environment, too.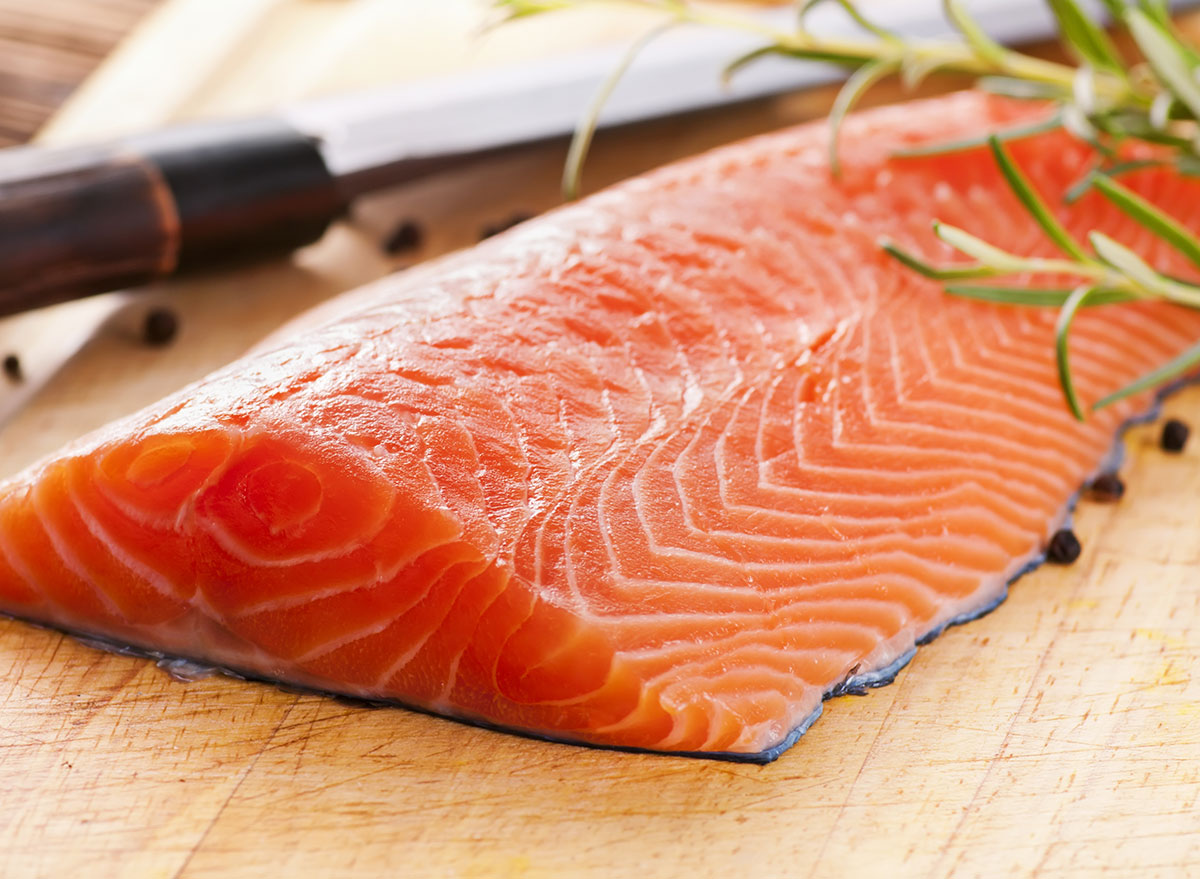 With mounting concern about the environment, it should come as no surprise that sustainable seafood was slated to be a hot trend in 2019.
Heritage breeds are traditional livestock breeds that were raised by farmers in the past, and 2019 was the year of heritage breed meats. In other words, get ready for some Berkshire Duroc and Gloucestershire Old Spots pork.
Top Non-Alcoholic Beverage Trends in 2019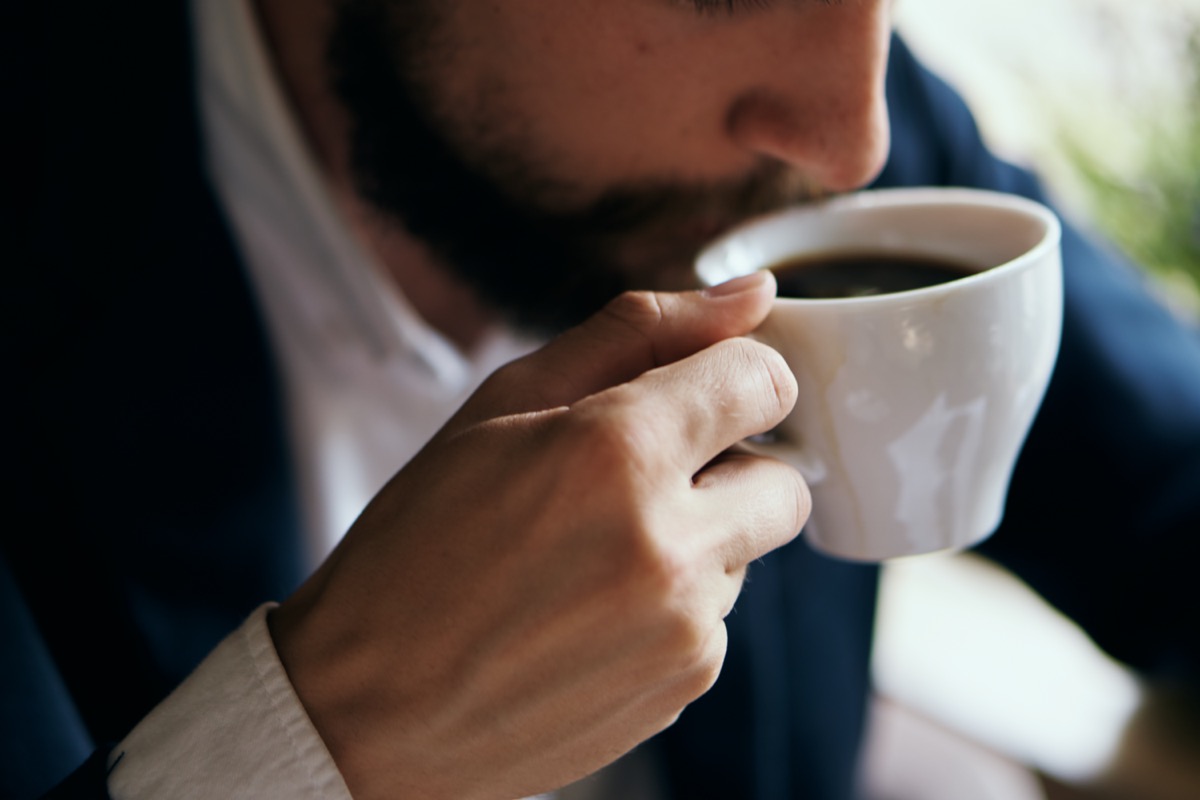 How will you hydrate? These trendy beverages are worth the sip.
Cannabis/CBD-Infused Drinks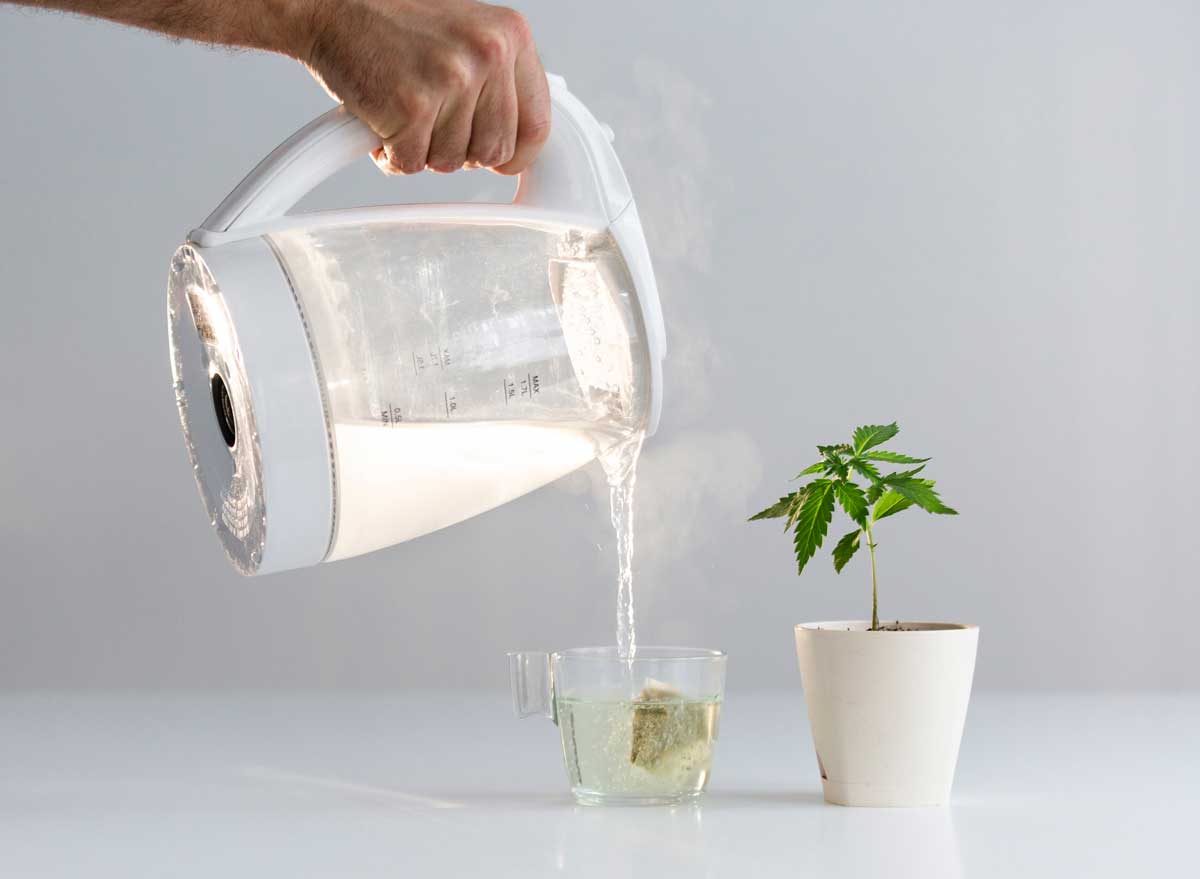 According to the chefs who provided feedback for this report, infusing foods with CBD could create unique cuisine opportunities and potential new markets for experiential dining occasions.
It may have been the summer of White Claw, but this nonalcoholic spritzer from Israel also had a serious moment in 2019.
Craft/House-Roasted Coffee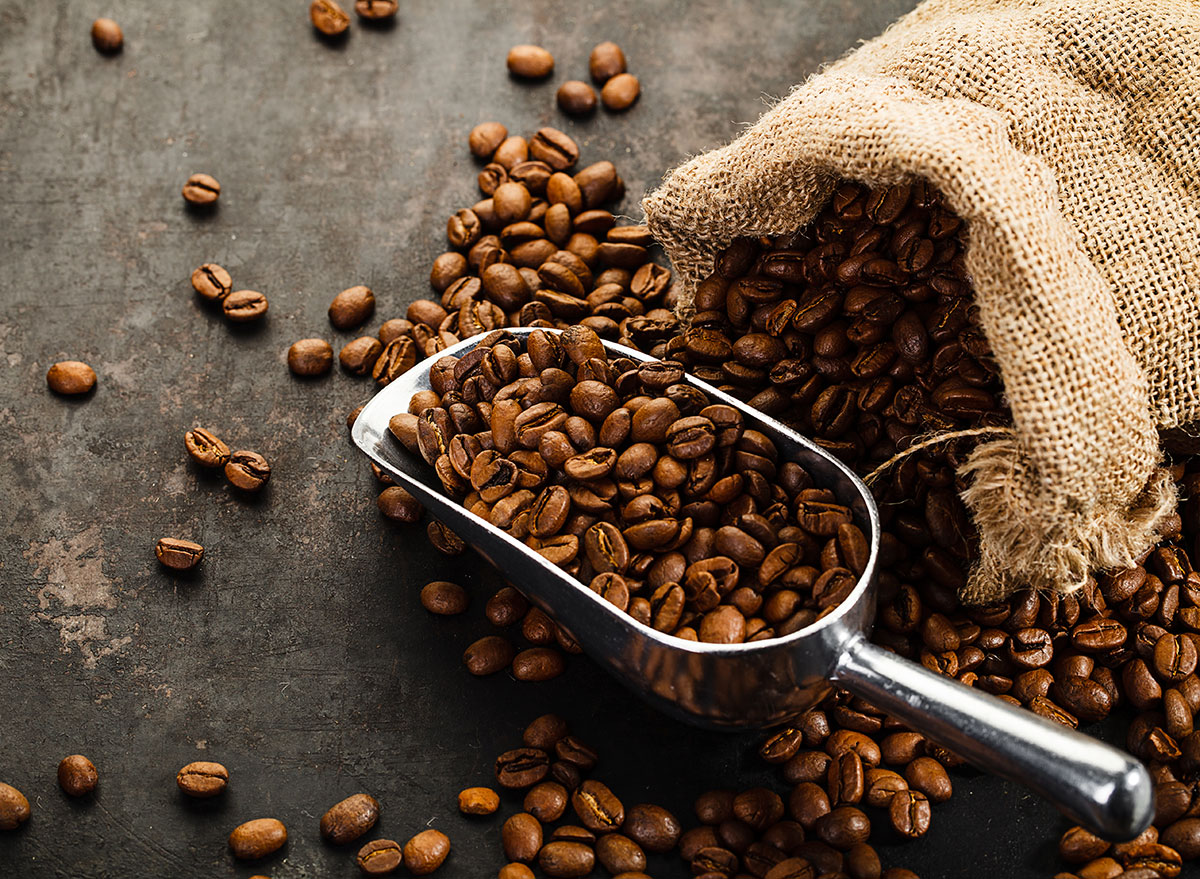 Step aside, Starbucks! Craft coffee was popular in 2019.
Nitrogen/Cold Brew Coffee
What started as a trend among hipsters gained a ton of traction in 2019.
Top Alcoholic Beverage Trends in 2019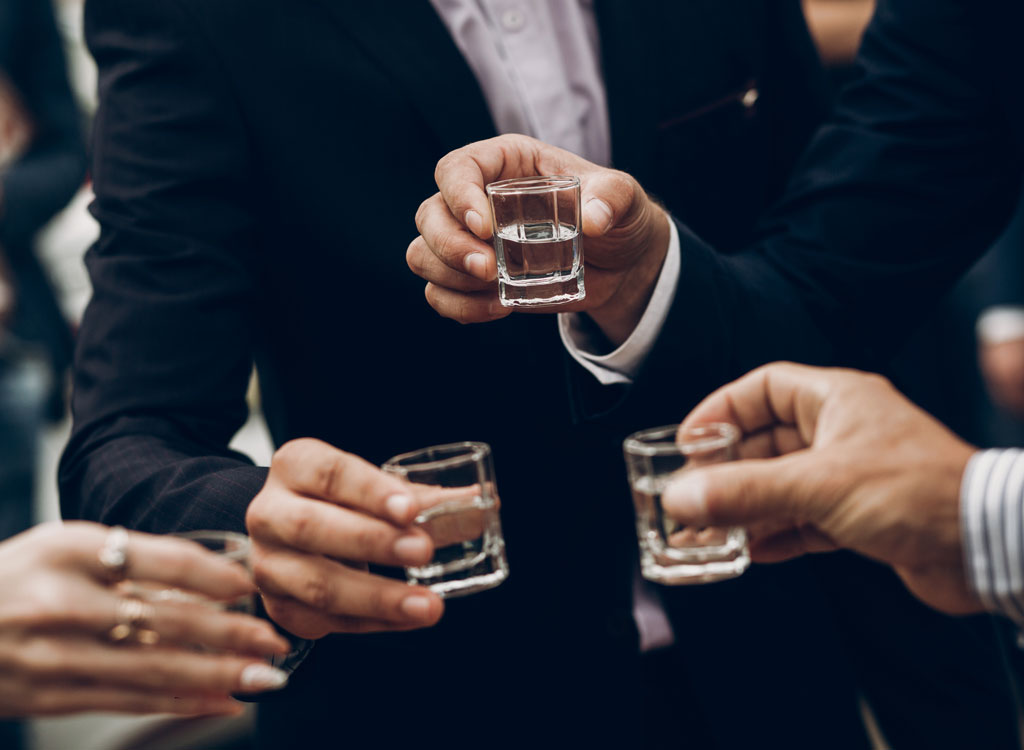 These are the creative ways you've been boozing in 2019—and likely into 2020.
Craft/Artisan/Locally Produced Spirits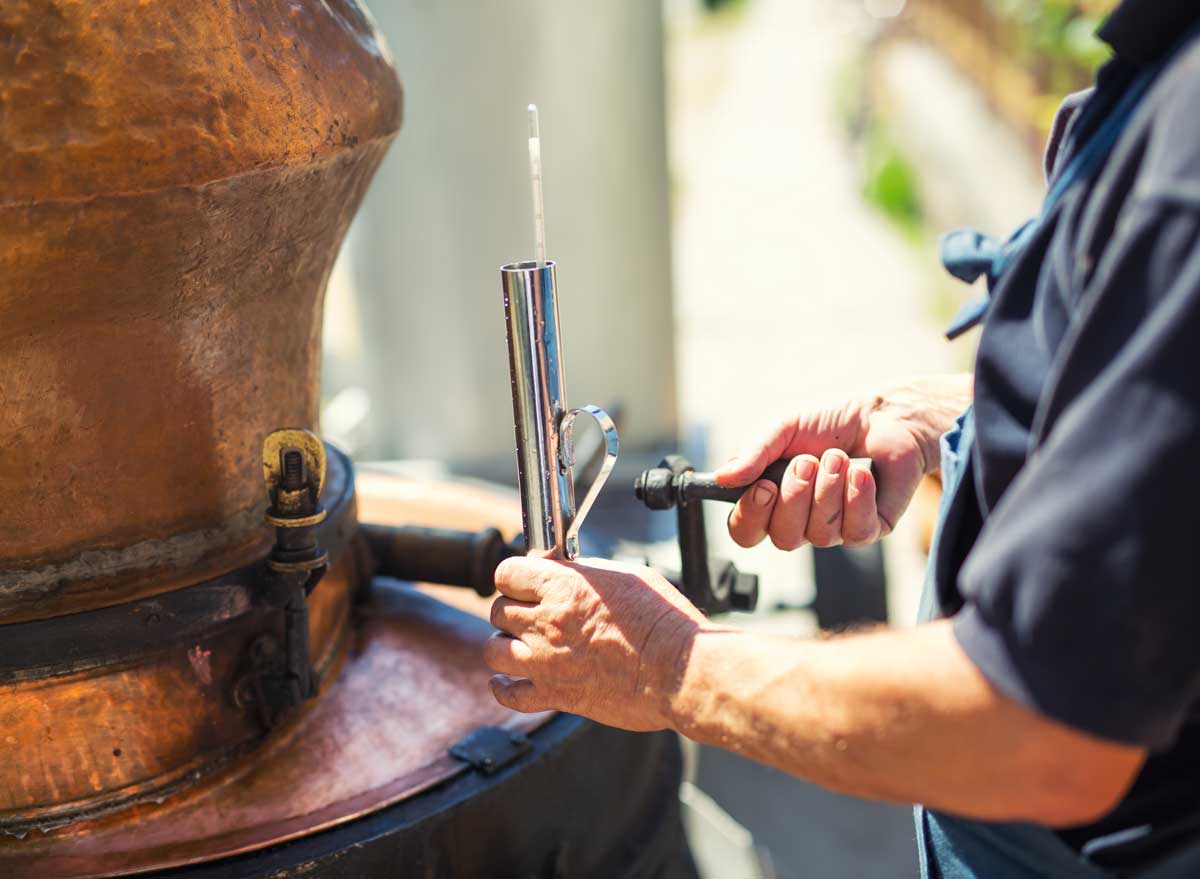 Not only do locally produced craft spirits benefit their respective local economies, but they tend to cost less than a beer imported from Japan or wine hailing from France.
Onsite Barrel-Aged Drinks
In sticking with the local theme, barrel-aged drinks crafted at the restaurants or breweries where they're sold were in favor in 2019.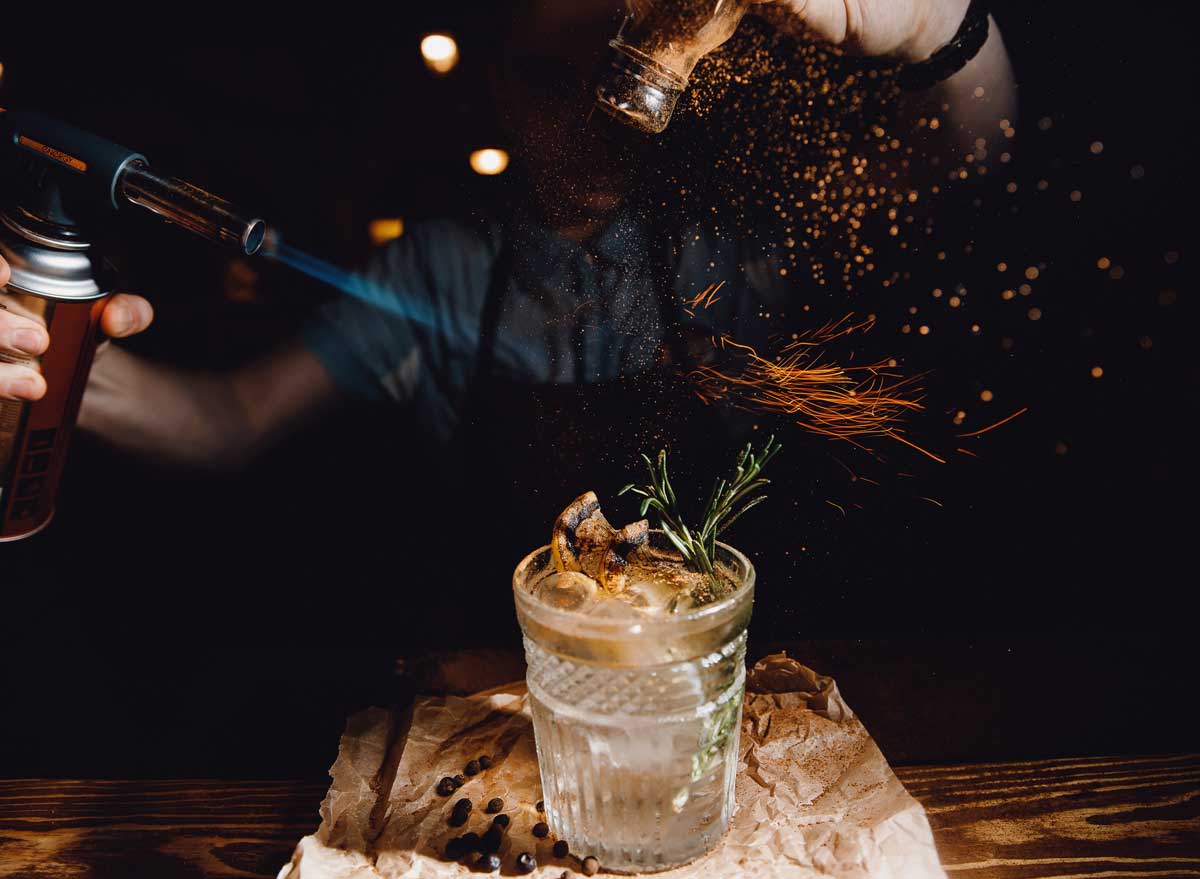 What's a culinary cocktail, you ask? Think savory libations, herb-infused drinks, and beverages made with fresh ingredients.
Locally Produced Spirits/Wine/Beer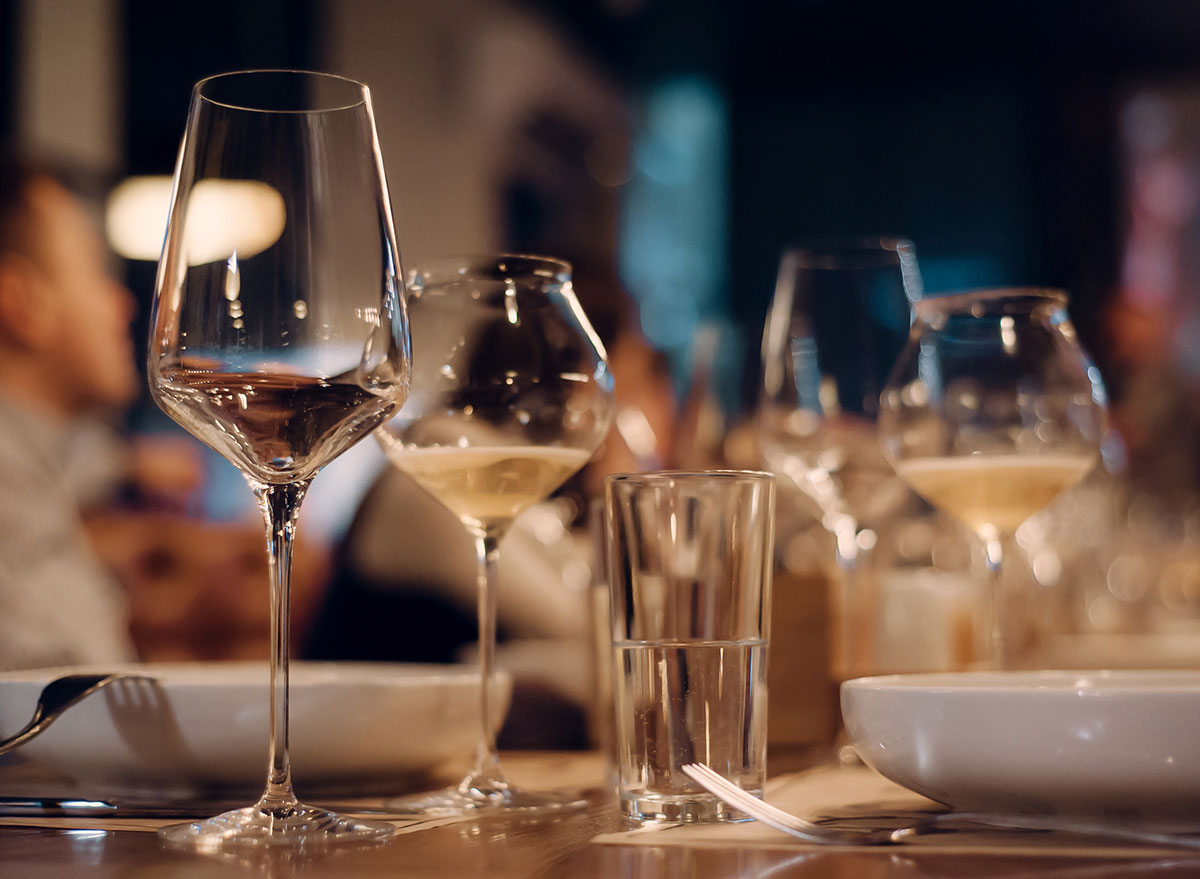 Another local fad that was on the rise in 2019! This trend proves that distillers aren't the only ones crafting their spirits locally. Brewers of wine and beer are carrying on the trend themselves.
This trend, which was popular in 2019, combines the unofficial wine of summer with a beloved autumnal drink.
Top Restaurant Concepts Trends in 2019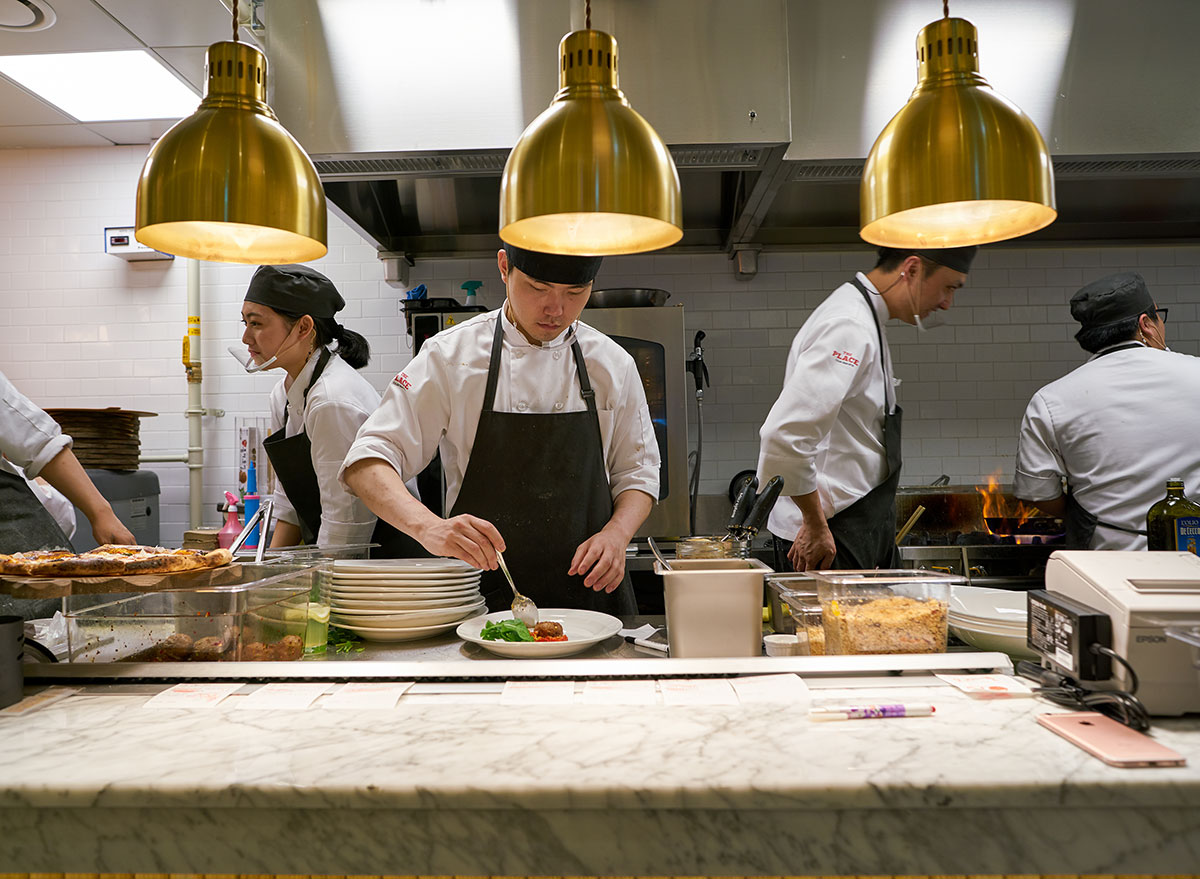 Have you ever noticed that a couple smoothie places open up in your town all around the same time? That's because there are certain restaurant concepts that trend every year. Here's what was popular in 2019.6254a4d1642c605c54bf1cab17d50f1e
Chef-Driven Fast Casual Concepts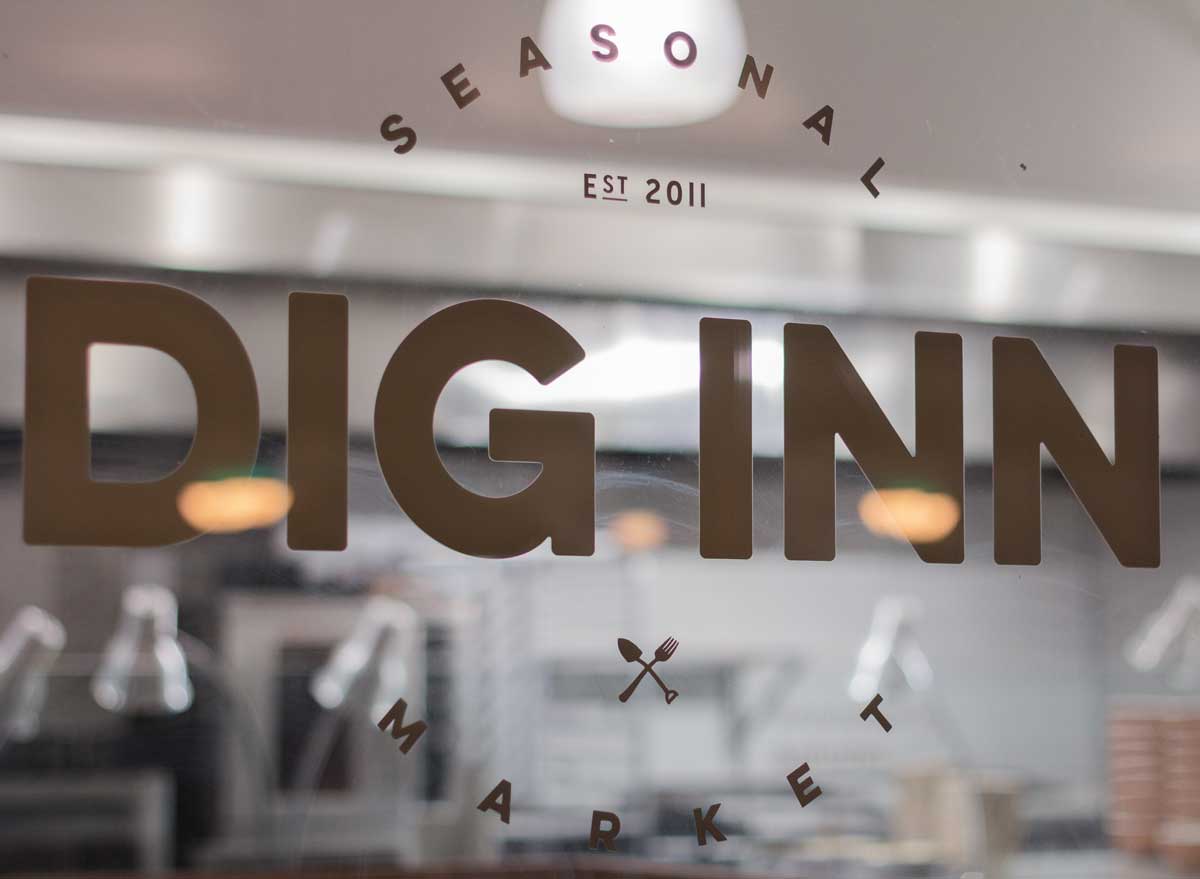 Chef-driving fast-casual restaurants basically take the best things about fine dining and the perks of a casual restaurant and combine them. The best part? Customers get expertly prepared high-quality food at low prices.
Pop-Up Temporary Restaurants
2019 was the year of pop-up restaurants. Many even had themes like the temporary Saved By the Bell Eatery in Los Angeles, and the Friends-themed Central Perk coffee house that popped up in New York City.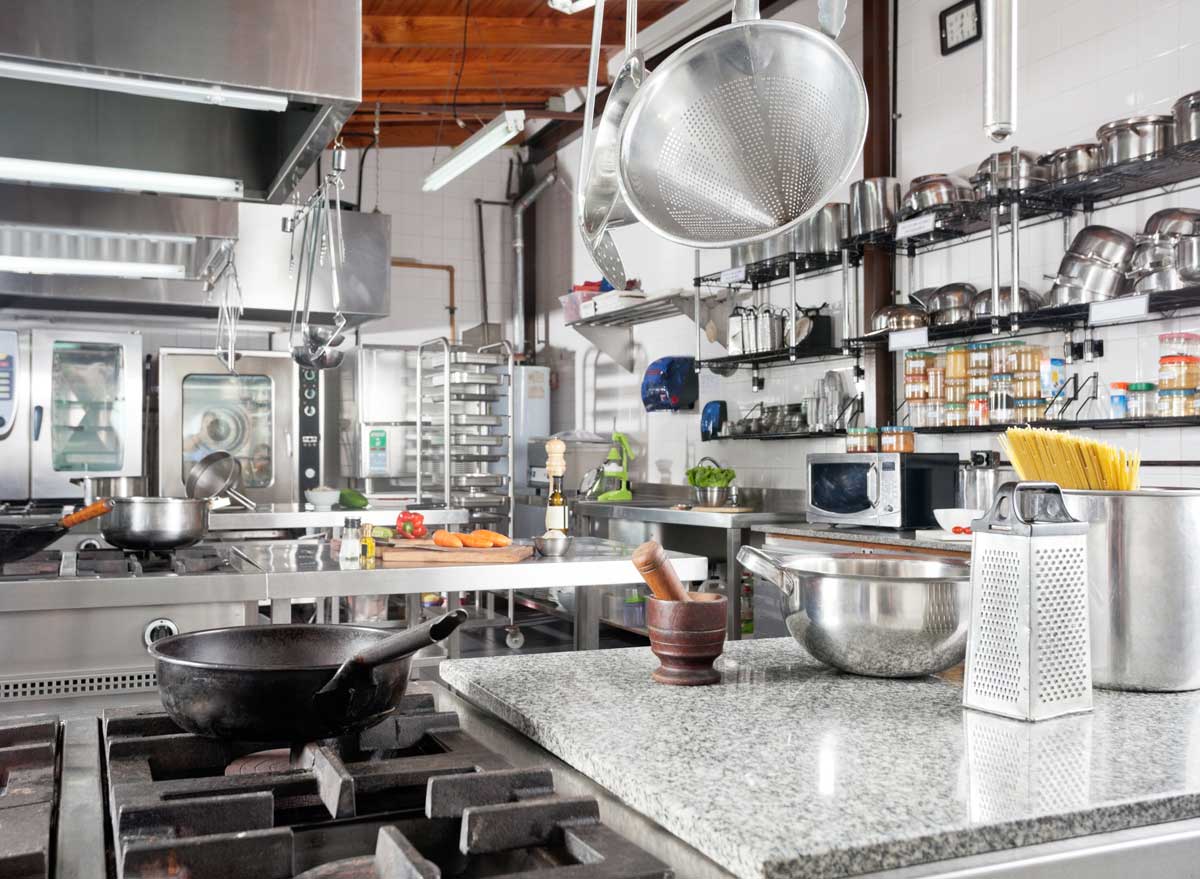 This refers to a shared commercial kitchen space. Think of it as WeWork, but for chefs!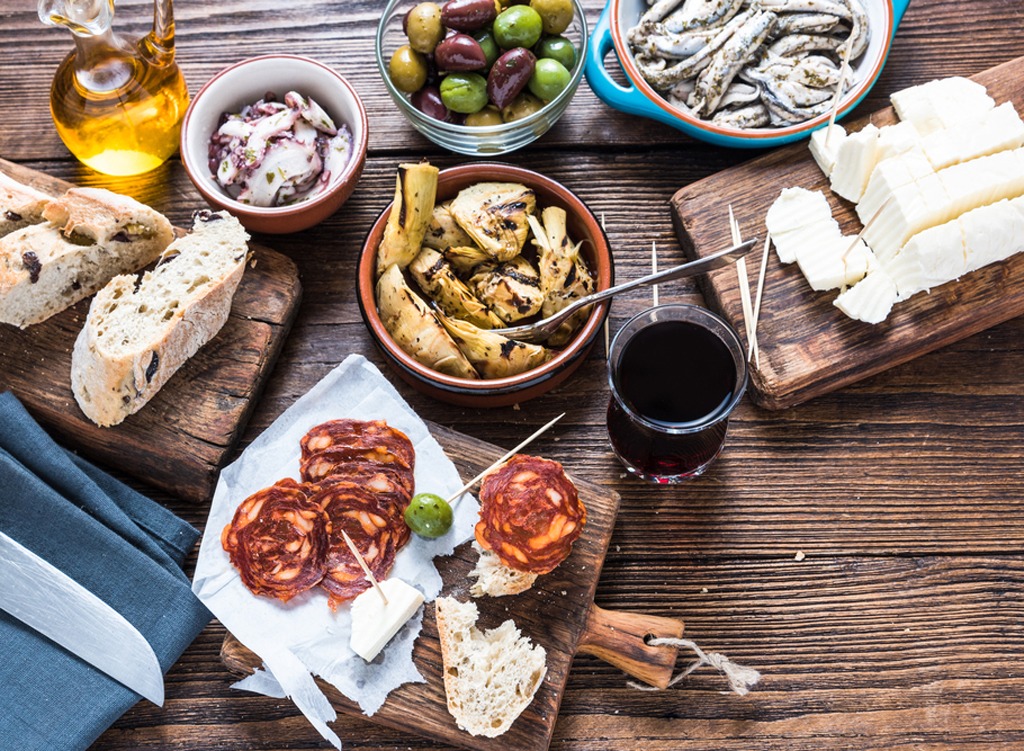 Why order one large meal when you can order several small plates? Small-plates menus and restaurant concepts were very popular in 2019.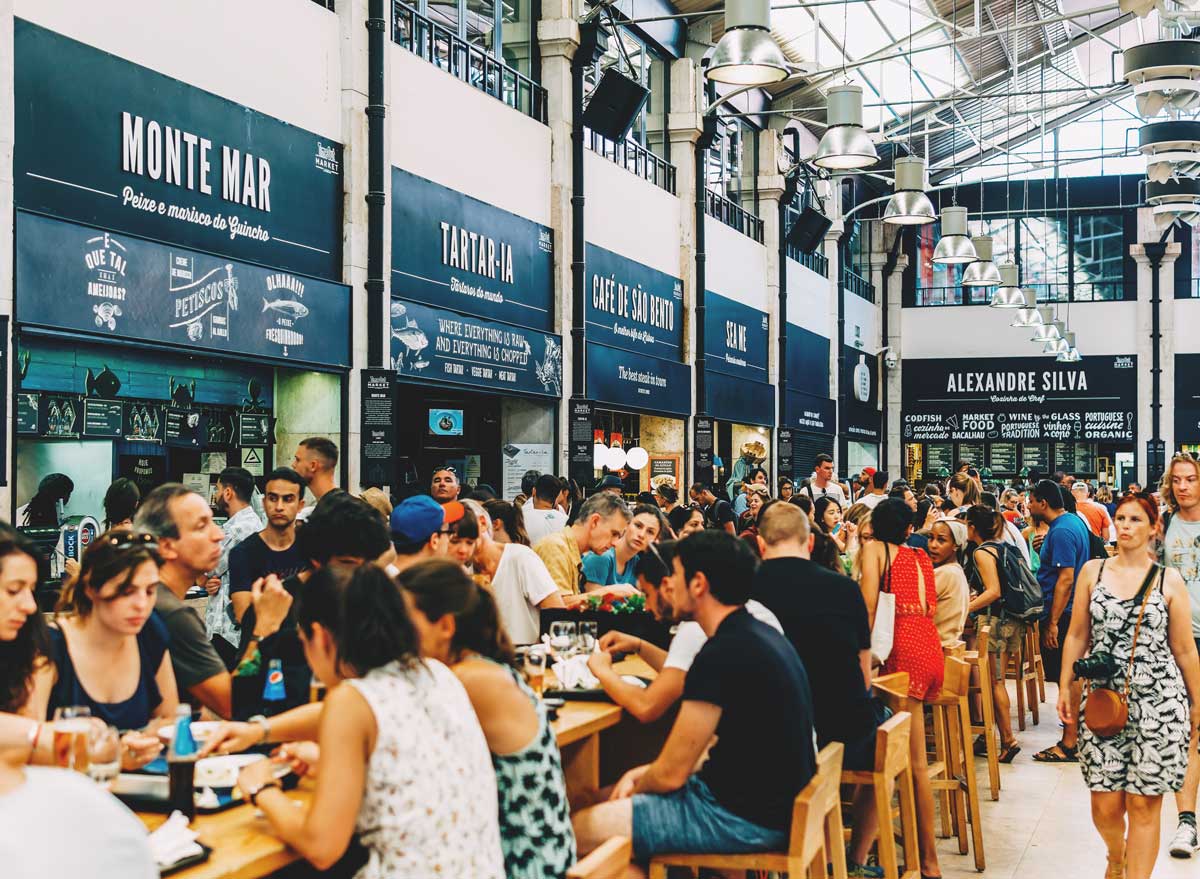 Food halls, which are comprised of several different restaurants serving all kinds of food, popped up everywhere from New York to Los Angeles in 2019.
Top Culinary Concept Trends in 2019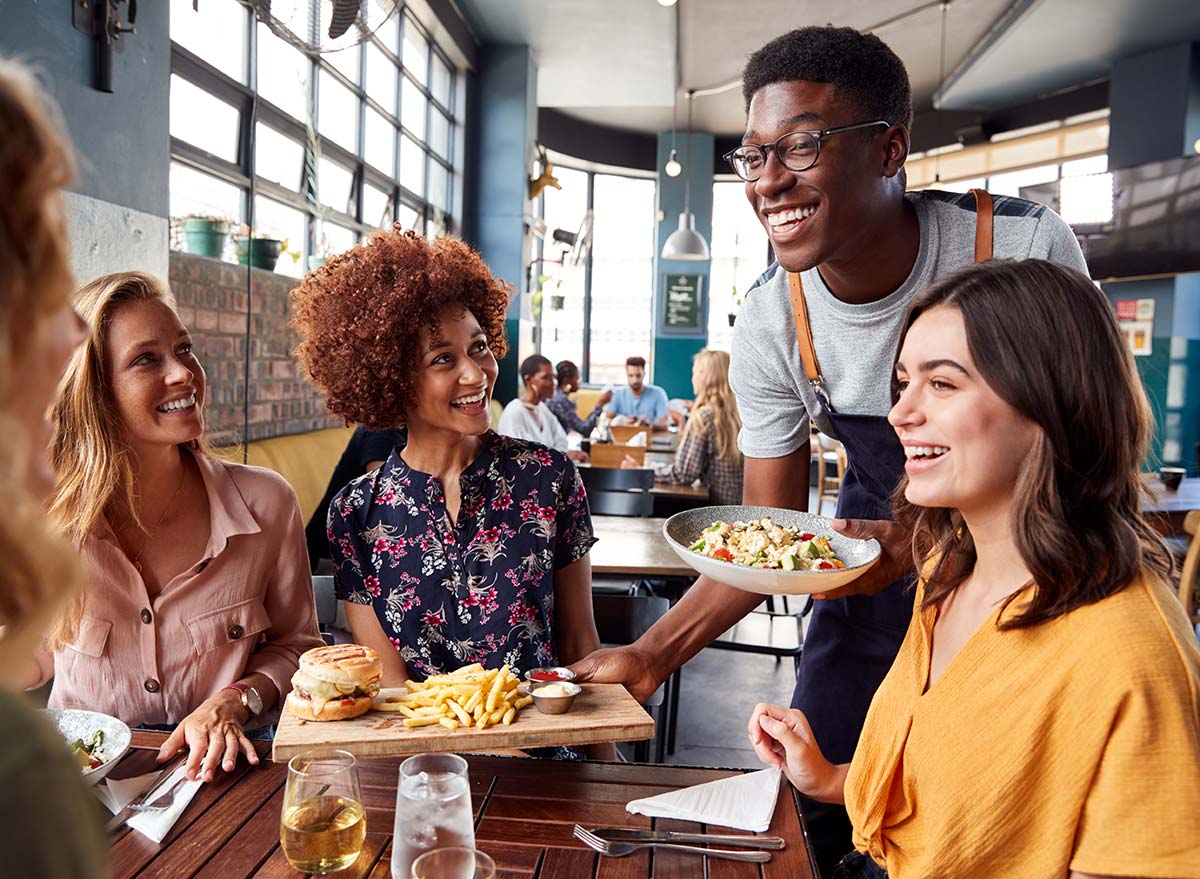 These trendy items were spotted on restaurant menus across the country in 2019.
Cannabis/CBD-Infused Food
Whether it's in food or drinks, cannabis and CBD-infused eats were just about everywhere you looked in 2019.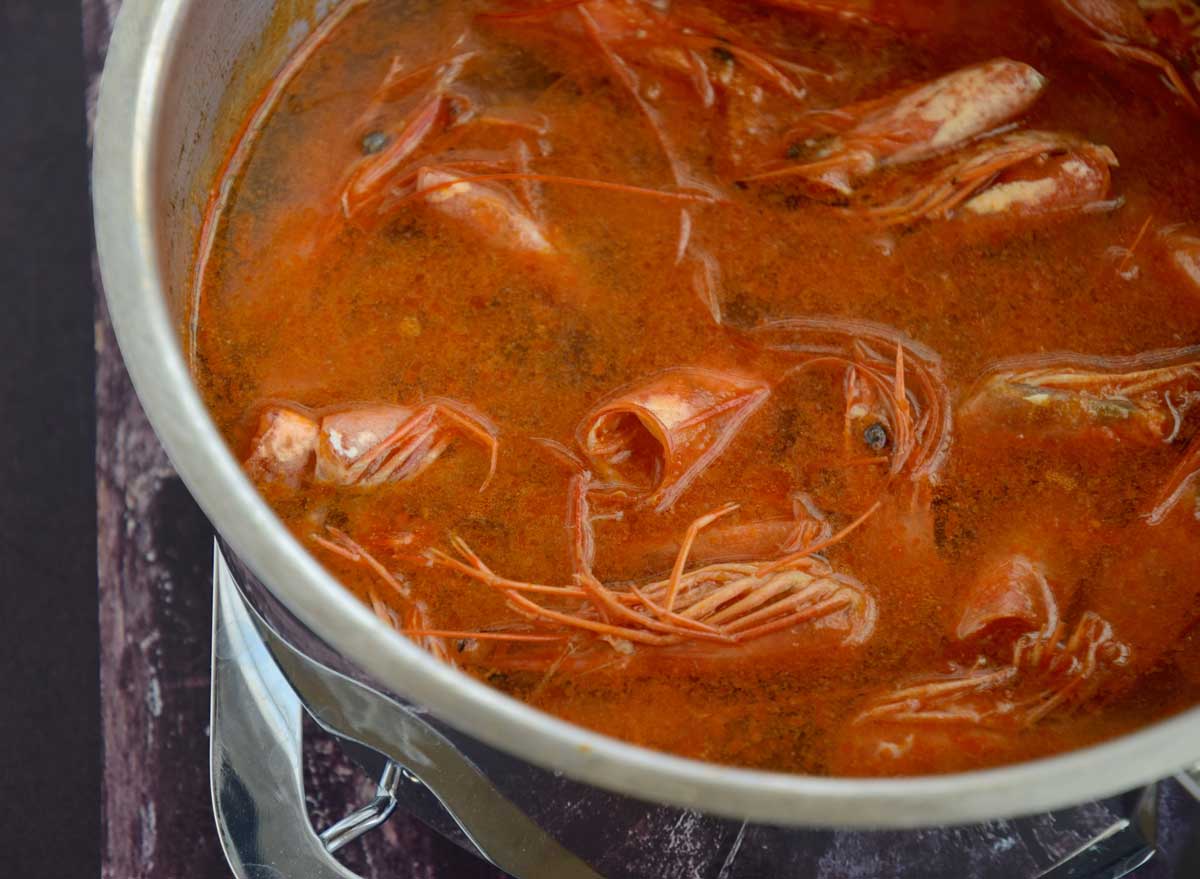 This trend involves creating elevated cuisine with food scraps—think using shrimp shells to make stock or turning strawberry tops into a tasty simple syrup.
Hyper-local eateries are those that have their own gardens and/or whip up house-made items like condiments, spirits and more.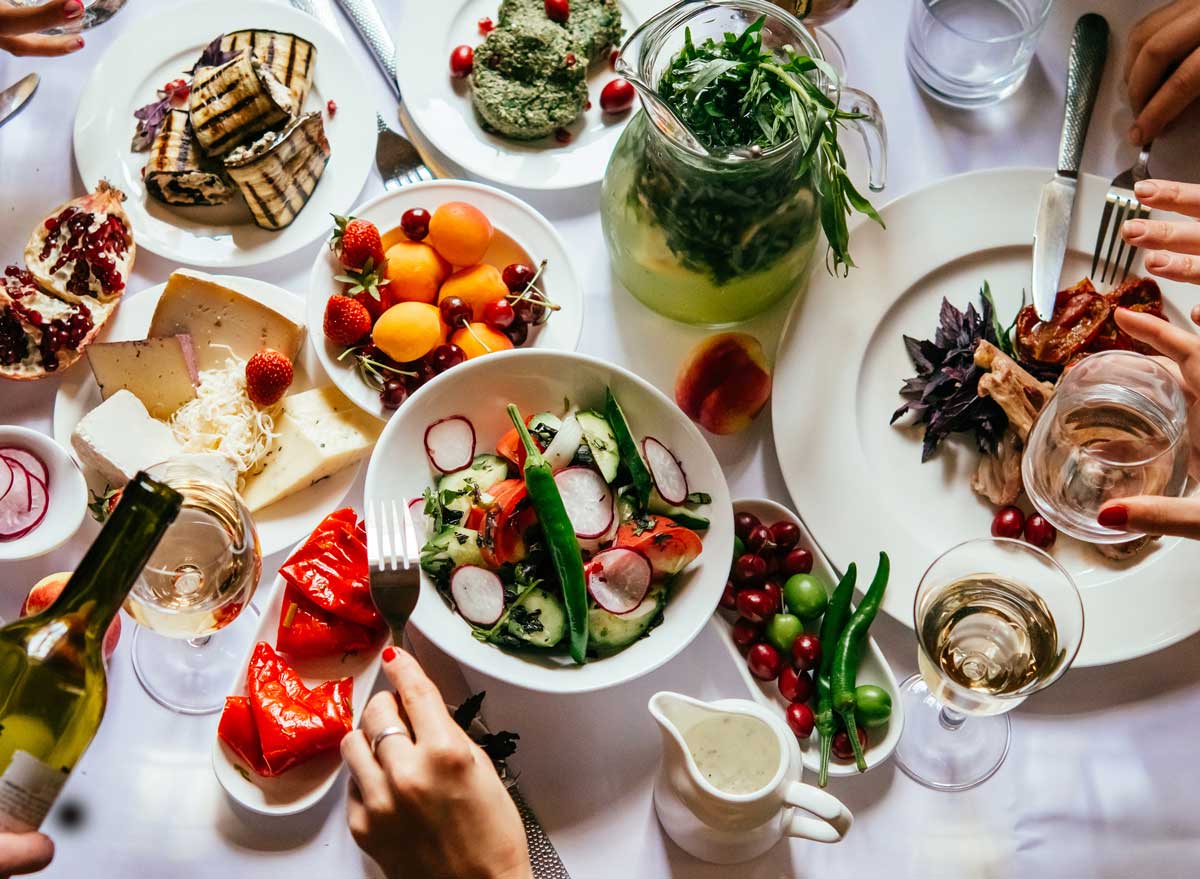 Vegetable-forward cuisine had a major moment in 2019, which was bolstered by the fact that even meat lovers were looking for ways to up their veggie intake.
Natural Ingredients/Clean Menus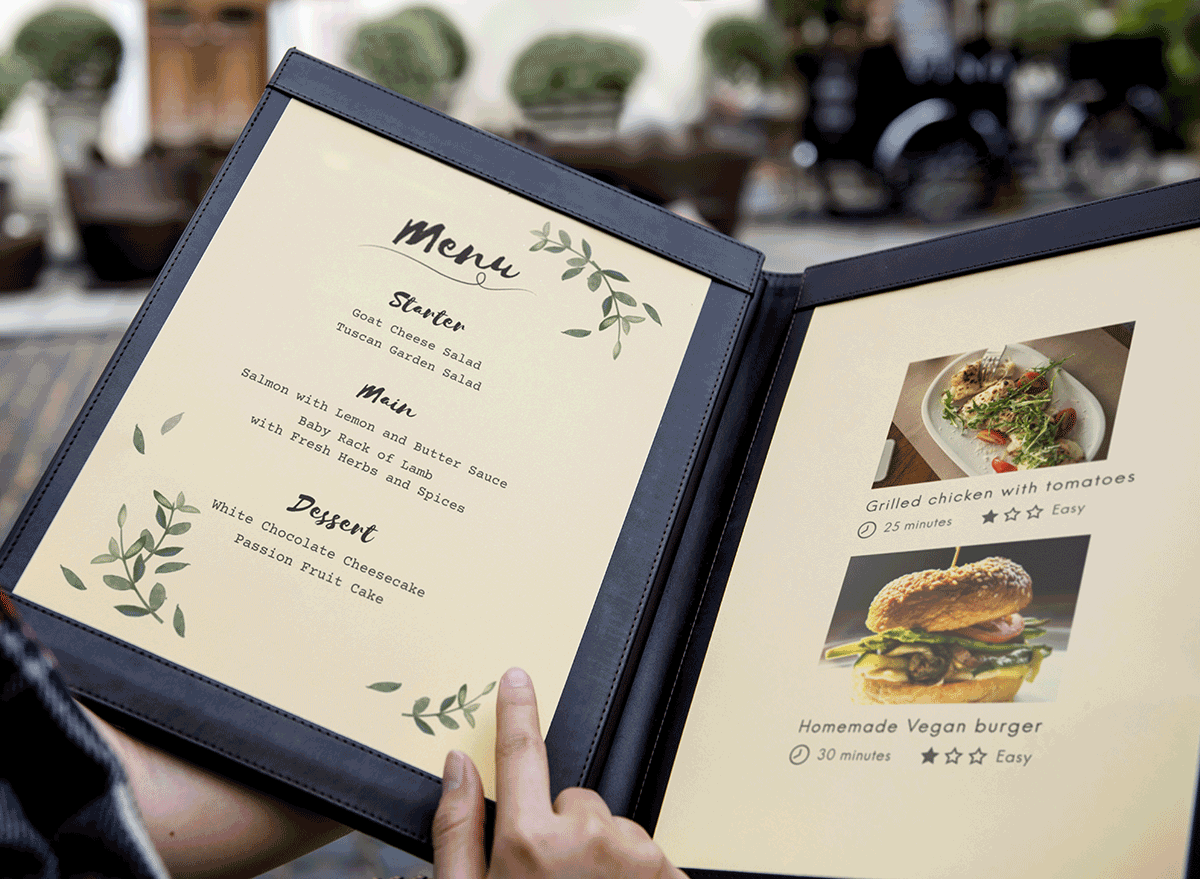 This is yet another example of a healthy trend that was popular in 2019. Using natural ingredients means cooking with unprocessed foods that haven't been loaded with artificial dyes, added sugars, or more unhealthy substances.