13 Items Grocery Stores Stopped Selling This Year
You'll never see these beloved staples again.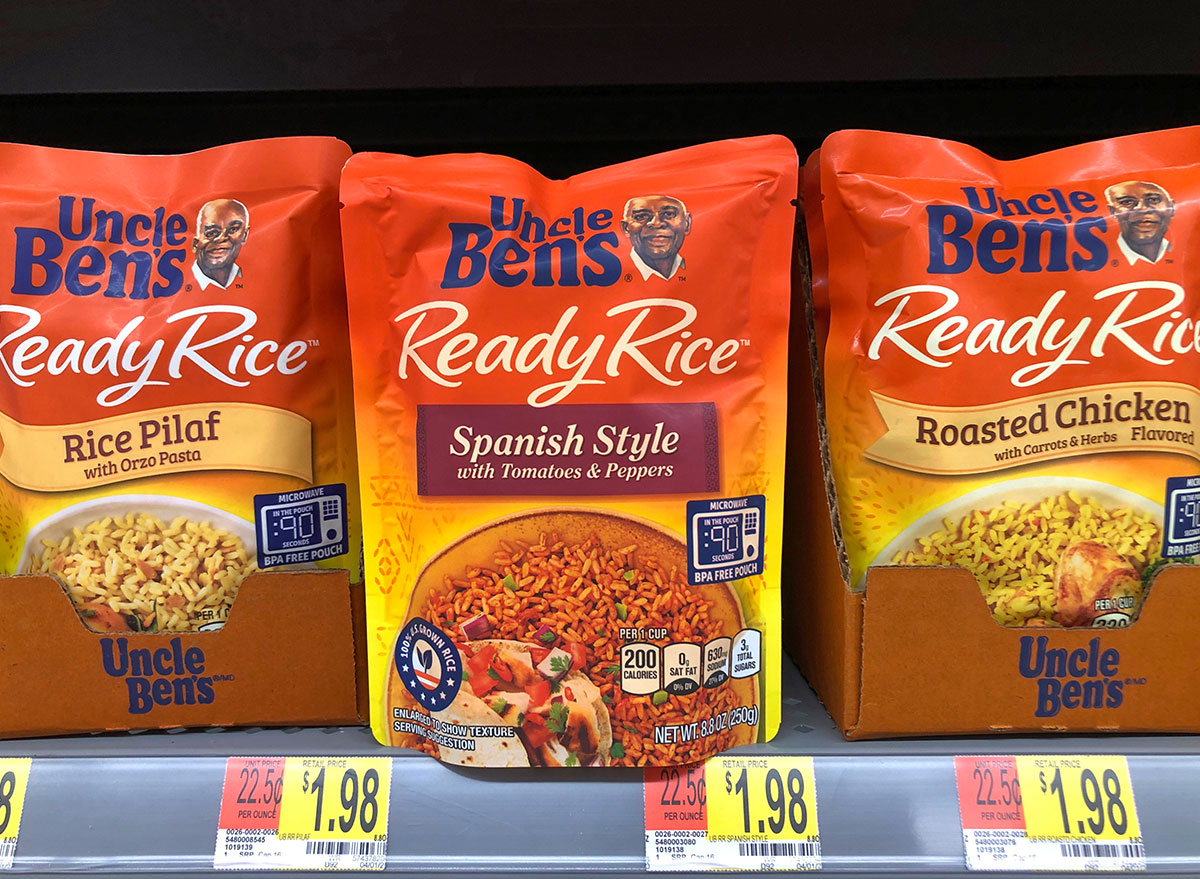 As food companies scrambled to meet an unprecedented demand on their products this year, they've had to make some tough choices. In order to keep their production processes running smoothly some dead weight had to be cut off in the form of less popular products.
Almost every major food and beverage company out there—like Coca-Cola, PepsiCo, Mars, General Mills, etc.—chose to retire an unexpected amount of products to be able to focus their resources on brands that were in highest demand. Some companies, on the other hand, chose to stop selling products under controversial brand names that were hurting their overall image.
As a result, several lines and varieties of snacks, sodas, cereals, and canned goods were discontinued this year. Here are some that made the biggest waves.
Don't miss these 8 Grocery Items That May Soon Be in Short Supply.
Odwalla Smoothies
Coca-Cola is discontinuing about 200 beverages from its vast portfolio this year in a major restructuring move prompted by the pandemic. The company's Odwalla juice line was unfortunately one of the brands on the chopping block, and the product has left grocery shelves for good this July. 
Don't forget to sign up for our newsletter to get the latest grocery news delivered straight to your inbox.
Zico Coconut Water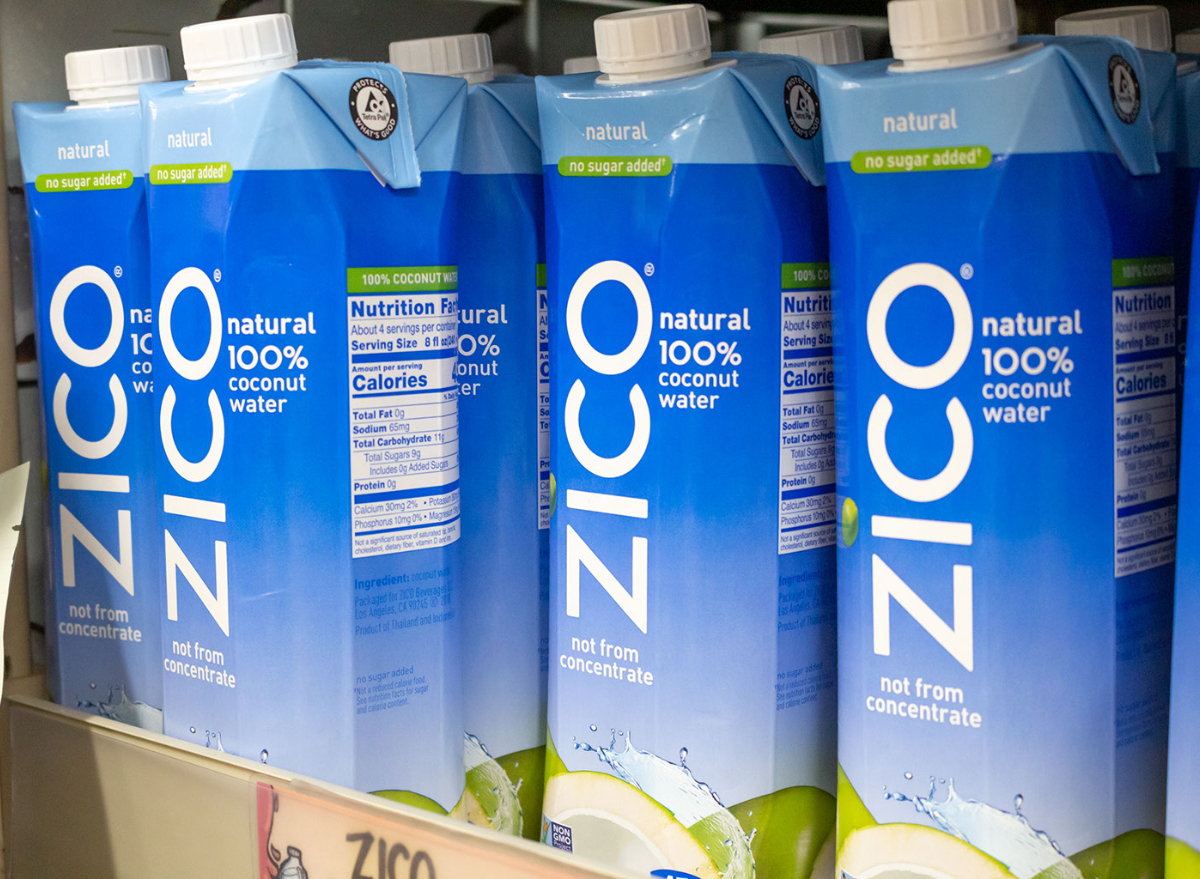 Another Coca-Cola brand to get the boot this year was their beloved coconut water line Zico. Coca-Cola acquired the Zico brand in 2013, when the healthful drink proved to be a highly sought-after alternative to vitamin water and other hydration benefit–touting beverages. However, as the popularity of coconut water slowly waned over the past decade and Zico never caught up to the more popular competitors. The product is no longer in production.6254a4d1642c605c54bf1cab17d50f1e
Tab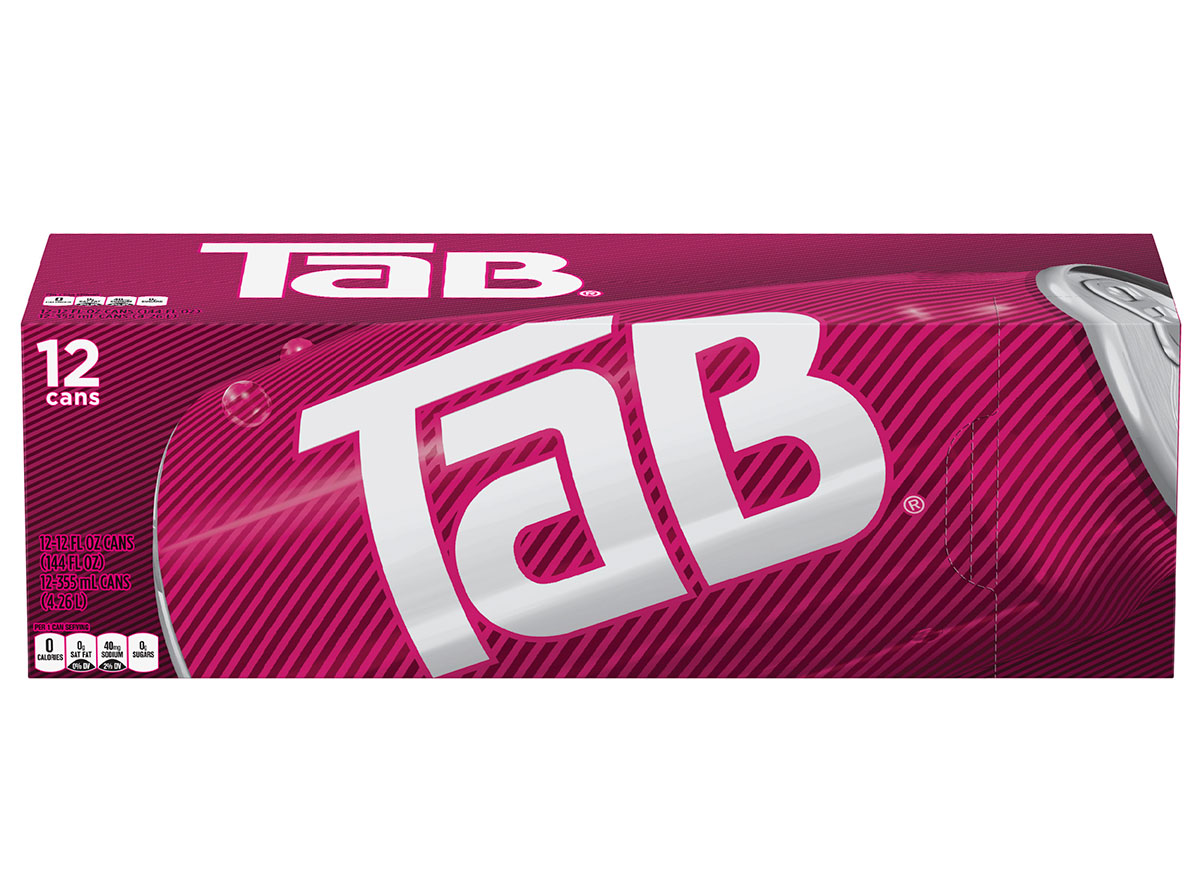 After 60 years on the shelves, diet soda Tab is being retired from production this year. One of the first-ever diet sodas on the market debuted in the 1960s and primarily targeted female consumers looking for a health-conscious option in the soda aisle. However, Coca-Cola soon came out with Diet Coke which cannibalized Tab's market, and its success has been on a downward trajectory ever since.
Diet Coke Feisty Cherry
Much to the dismay of loyal fans, their beloved Diet Coke Feisty Cherry is being discontinued by the end of the year. The product was in short supply during the pandemic, and Coca-Cola finally announced it would stop producing it altogether.
Aunt Jemima Syrup
The Aunt Jemima brand is no more. While the parent company Quaker will still produce their famous maple syrup and pancake mixes, the products will be sold under a different name and completely reimagined branding. The decision comes as part of a larger shift among consumer brands who are scrubbing their image clean of racially insensitive branding.
Eskimo Pie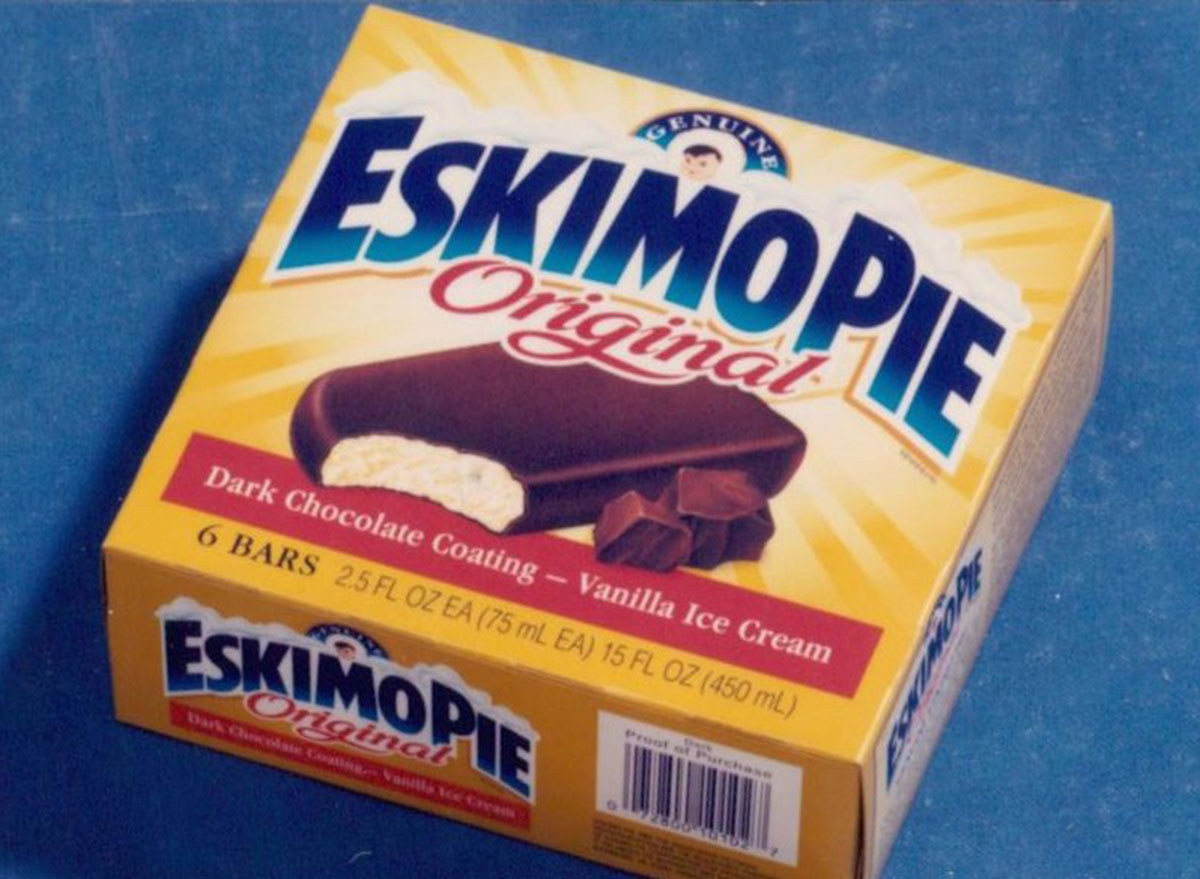 After nearly a 100 years of Eskimo Pie, Dreyer's Ice Cream announced they would be changing the name of the ice cream product, in order to shift away from the outdated derogatory term describing the native people of the Arctic. Starting next year, you'll be able to find this long-standing ice cream product under the name Edy's Pie, honoring Joseph Edy, one of the company's founders.
Uncle Ben's Rice
Uncle Ben's products are getting a new name and branding, too. "We recognize that now is the right time to evolve the Uncle Ben's brand, including its visual brand identity, which we will do," a company spokesperson told the New York Times back in June. While you will no longer be able to find Uncle Ben's products in stores, the company will be producing the same stuff under the name Ben's Original.
Progresso Soups
General Mills trimmed down their soup offerings this year, and has allegedly discontinued 40 flavors of Progresso soup from production. The move is a bid to focus resources on the most popular items that are being produced in larger quantities during the pandemic. However, CEO Jeffrey Harmening promised you won't even notice the difference. "[Customers] may not be able to get 16 varieties of chicken noodle, but they can still get chicken noodle," he said.
Frito-Lay Snacks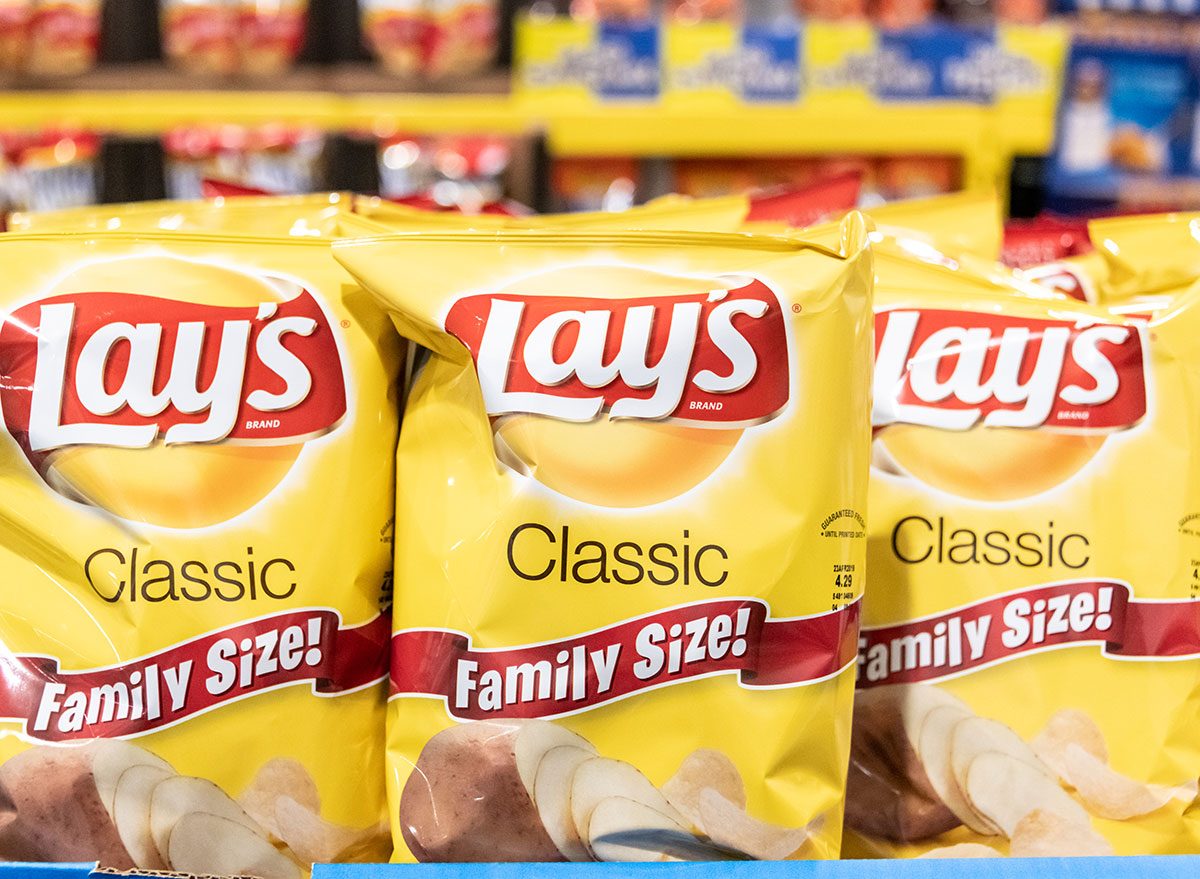 In early March, Frito-Lay decided to reduce the number of their products by about 21%, which means that some much-loved flavors of their iconic chips were put on hold. They include things like Doritos Salsa Verde, Fritos Scoops Spicy Jalapeño, Lightly Salted Lay's, and some flavors of Tostitos, which have all disappeared from the shelves this year. And while no official confirmation has been issued about their termination, chances are good these products might be in the 3-5% of the company's portfolio that's being discontinued.
JIF Whipped Peanut Butter
J.M. Smucker Co., which owns Jif, has pivoted away from novelty peanut-based snacks this year in order to focus on their main money-makers like peanut butter. The company announced back in February that they were discontinuing the wholesome snack line Power Ups, which featured crunchy granola bars and creamy granola clusters for good. Recently, the company confirmed they also stopped making Jif Whipps, their line of Whipped Peanut Butter.
Some Oreos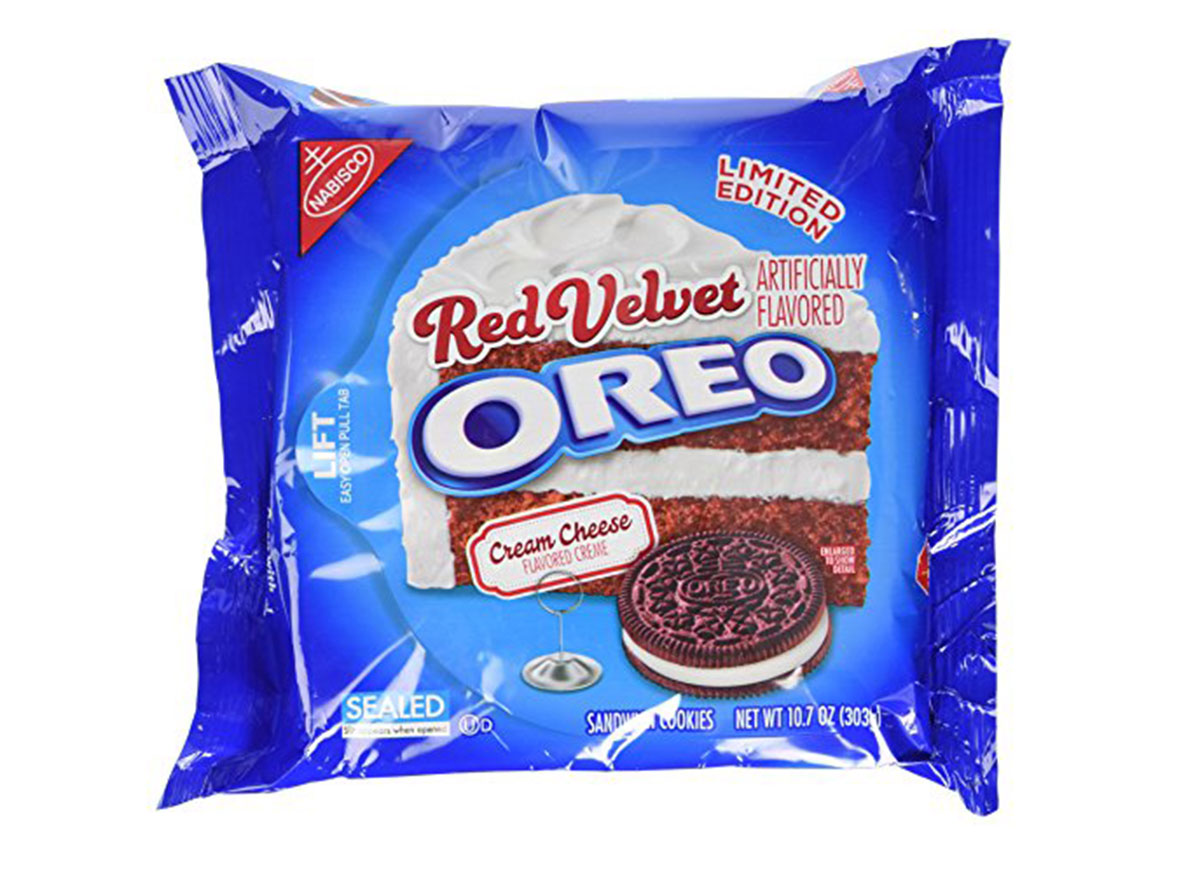 While you won't see Oreos disappear from the market any time soon, some flavor innovations were retired this year, according to Glen Walter, president of North America for Mondelez. Overall, there are fewer Oreo flavors on the market now than there were before the pandemic. Red Velvet is just one fan-favorite flavor that's been discontinued this year.
Rice Crispies Treats Cereal
It seems that several Kellogg's cereals have found themselves on the chopping block this year. The company confirmed on Twitter that the Rice Krispies Treats and Crunchy Nut cereals are among those that have been discontinued.
Lean Pockets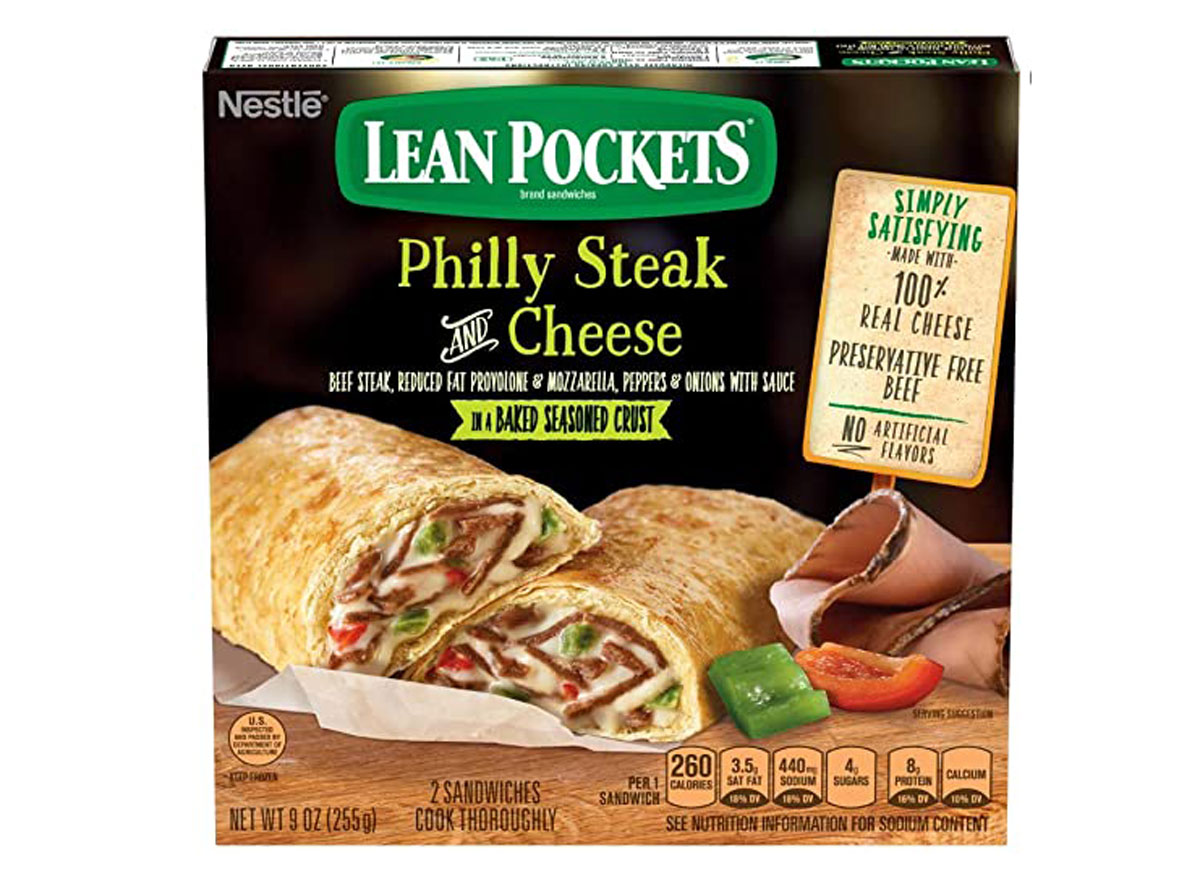 Nestle has quietly discontinued their line of Lean Pockets this year. The frozen flaky-dough sandwiches provided a healthier alternative to the iconic Hot Pockets. And while the latter have been in high demand during the pandemic, it seems that their Lean cousins didn't bring enough sales to justify their existence.
And for more, check out these 108 most popular sodas ranked by how toxic they are.
Mura Dominko
Mura is ETNT's Executive Editor, leading the coverage of America's favorite restaurant chains, grocery stores, and viral food moments.
Read more about Mura