The Perfect Recipe for Keto Waffles
It's called a "chaffle," and it's about to be your favorite new keto breakfast recipe!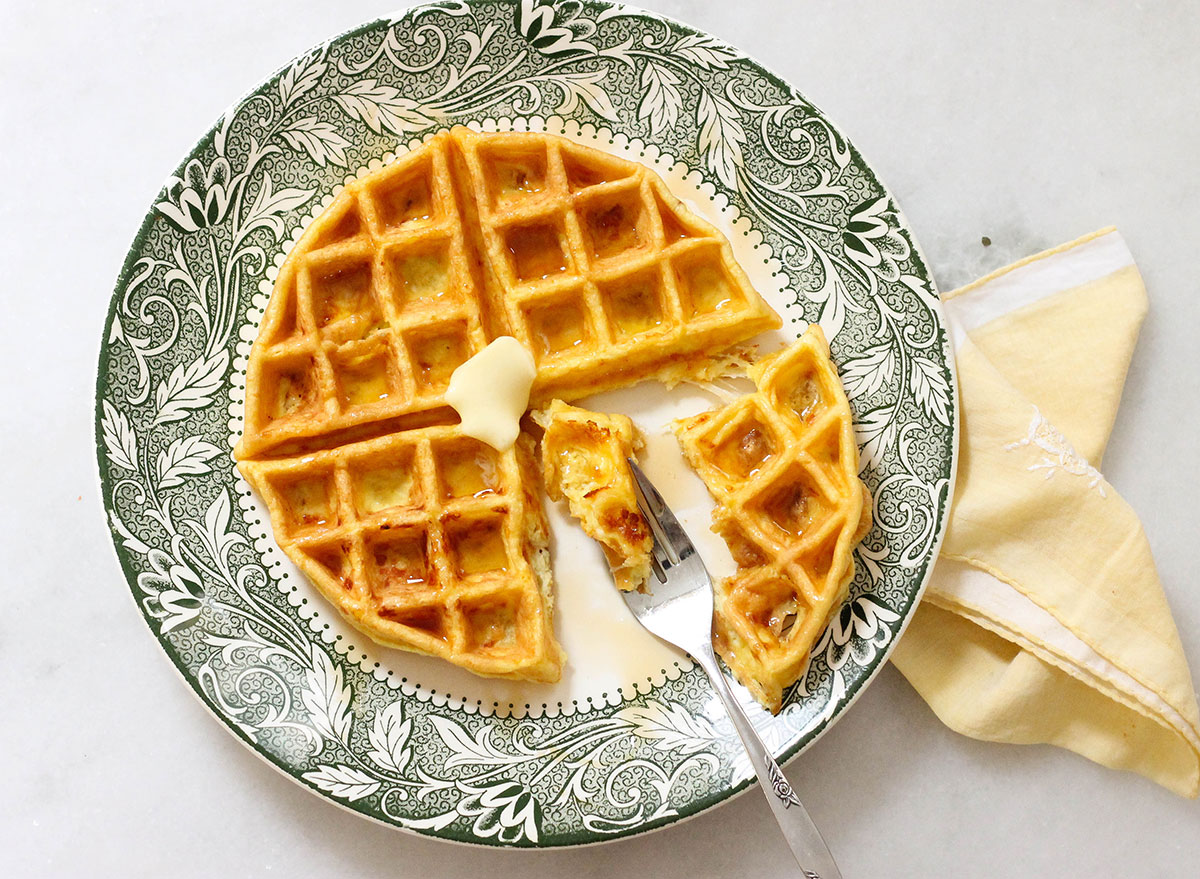 If you spend any time over on Pinterest, you may have seen the term "chaffle" floating around. If you haven't, let me enlighten you. The "chaffle" is a waffle made with two very simple ingredients: Cheese and eggs. Made without any added flours or sugars, it makes the absolute perfect waffle to have on the keto diet, which is why I'm calling this my keto waffles recipe!
Though I'm not on the keto diet myself, I do find that my body responds best when I eat a lower-carb diet. I feel my best when I eat fewer carbs on a daily basis, which is why this keto waffles recipe is one of my absolute favorite things to make. Seriously, I had one this morning.
Does it just taste like eggs?
Easy answer: No! The eggs will fluff up in the waffle maker and even get somewhat flaky, creating a bready consistency instead of an eggy consistency. It's kind of like cloud bread or even crepes!
Even though the recipe calls for the same things you would see in a simple scrambled eggs dish, the texture of it is very different. You can spread on some butter, add some syrup (or for keto-dieters, sugar-free syrup), and enjoy a delicious low-carb breakfast.
So if you're looking for some low-carb swaps to add to your life, switch out the usual waffle mix and try this keto waffles recipe instead!
Keto Waffles Recipe
Makes 1 serving
Ingredients
2 eggs
1/2 cup shredded mozzarella
Cooking spray
How to Make It
Plug in your waffle maker and set it to medium heat. Some waffle irons may have numbers, so set it to the middle number. My waffle iron has numbers 1 through 6, so I find my keto waffle is best made on the 3 setting. You can grab a similar waffle iron here.
Whisk together the ingredients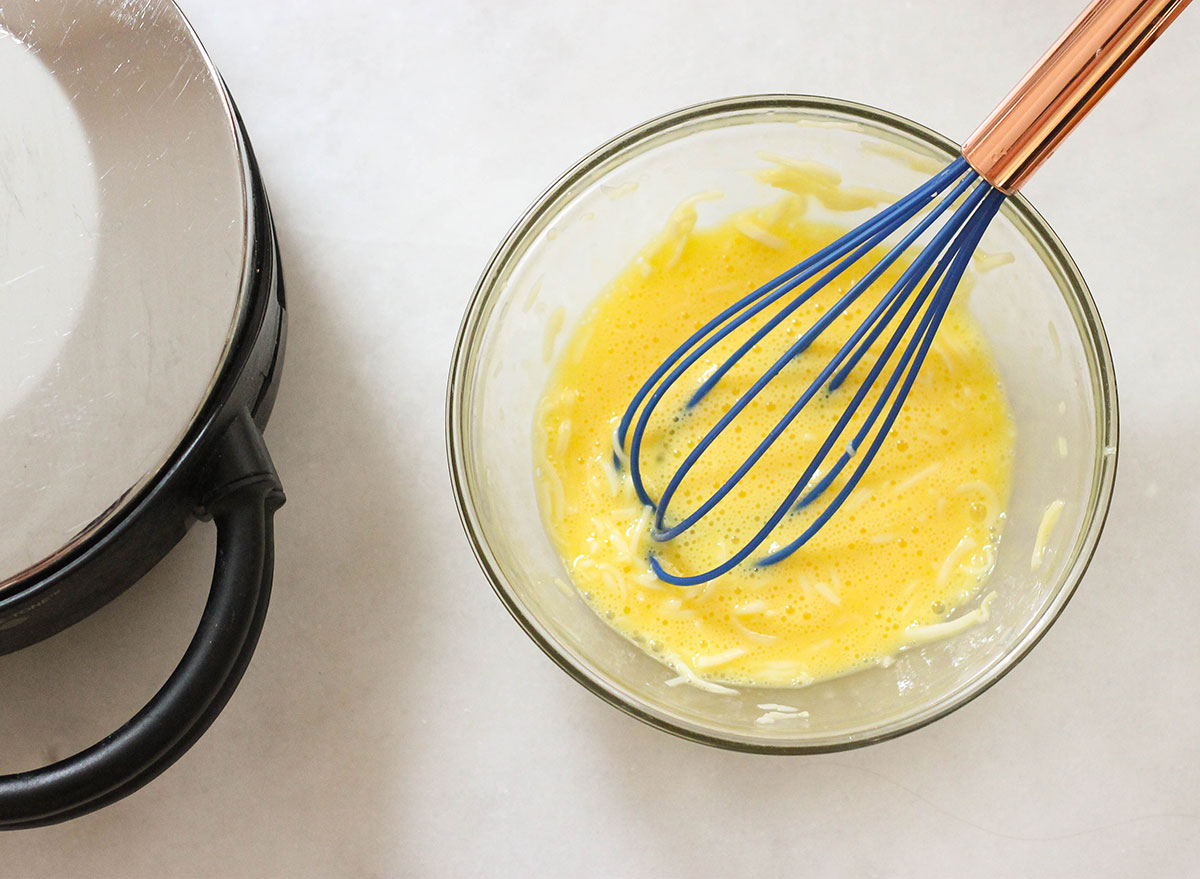 While the waffle iron is heating up, whisk together the ingredients. The cheese will not melt or anything, so don't be alarmed if it still separates from the egg. Just make sure the egg is completely beaten through.
Pour into a sprayed waffle iron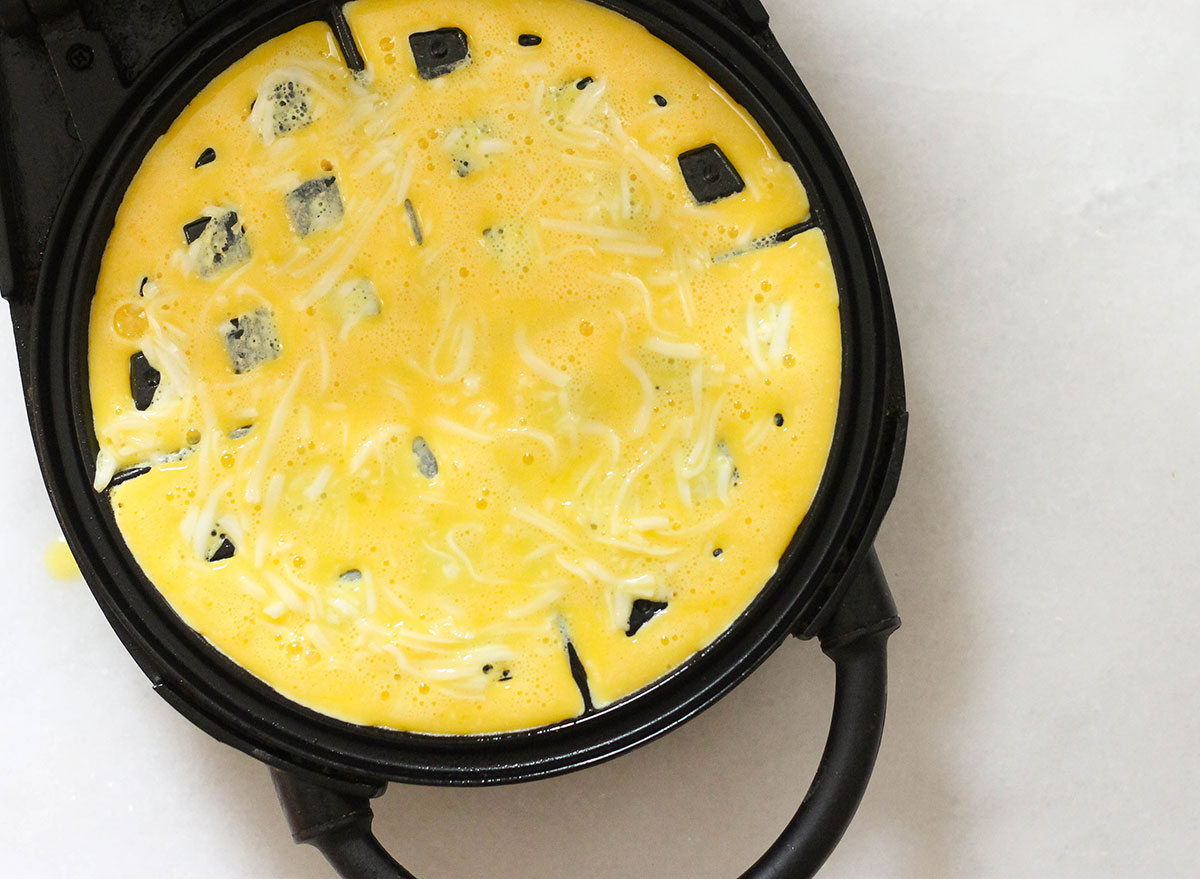 Spray down the waffle iron with cooking spray (I just used a generic oil spray), and pour in the mixture. Make sure the cheese is evenly distributed throughout the waffle. The egg may not fill up each quarter right away (pictured above), but do not worry! It will fill in just fine while cooking.
Wait for the waffle maker to go off
6254a4d1642c605c54bf1cab17d50f1e
Waffle makers usually have self-timers, which means they will go off when the waffle is ready. When the timer goes off, open the lid to check on the waffle. The chaffle will cook pretty quickly, but if the cheese is still melty and not crispy, close the lid and let the waffle maker go through another cooking round.
Serve with butter and sugar-free syrup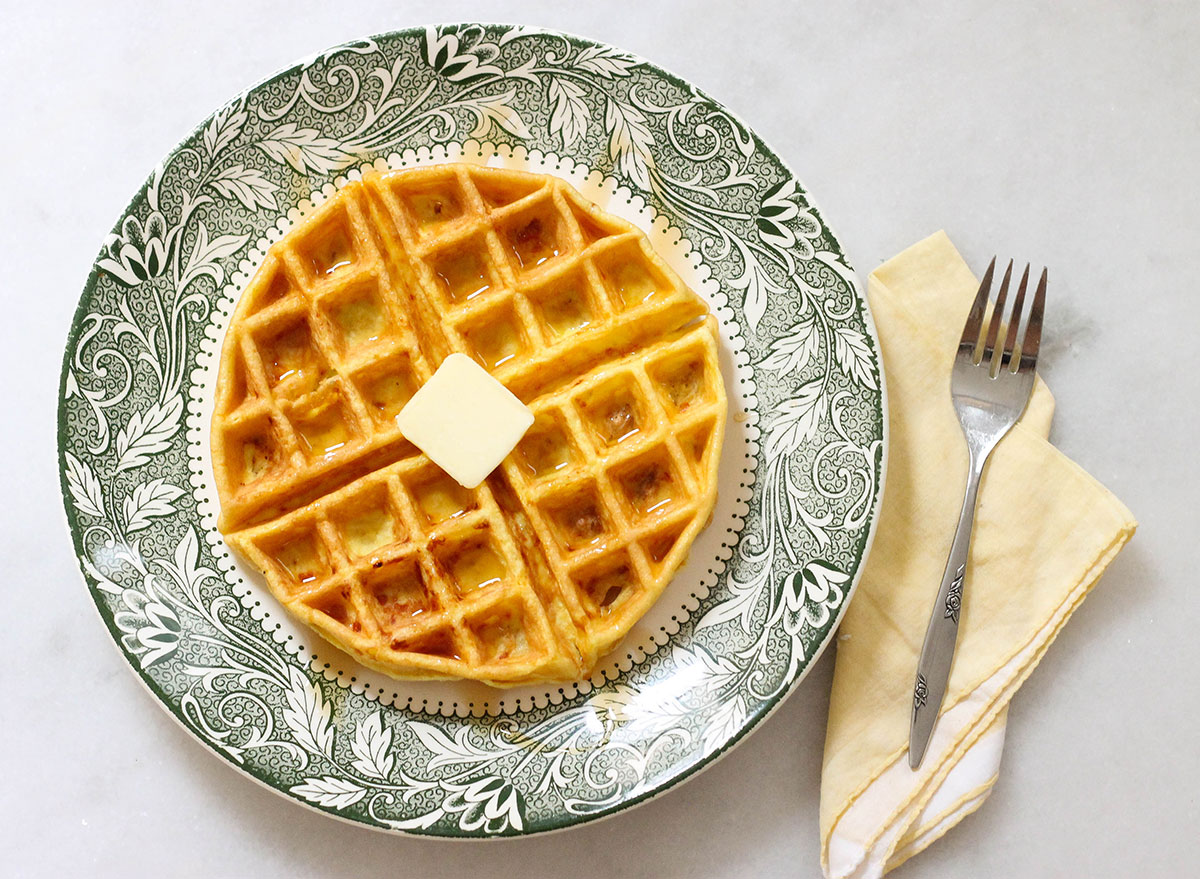 It may seem strange, but trust me! This waffle will taste great eaten like any other waffle—with butter and syrup. You could even throw on some fresh berries, which, yes, are also keto-diet approved!
Plug in the waffle maker, and set it to "medium" heat. If your waffle maker is numbered, set it to whatever the middle number is on the dial.
Whisk together the eggs and shredded mozzarella until the eggs are completely beaten.
When the waffle maker is ready (some will make a noise letting you know it's ready to go), spray it with cooking spray and pour in the ingredients. Make sure the cheese and egg are evenly distributed throughout the waffle maker.
Close the lid and wait for the waffle maker to go off.
When the waffle maker goes off, remove from the iron. The cheese may be crispy, so use a fork for some assistance.
Serve with butter and sugar-free syrup if you're keto.