10 Grocery Chains That Have Closed Dozens of Locations This Year
Whether it was a temporary shutdown or a permanent goodbye, lots of doors closed in 2021.
Since the start of the pandemic, grocery stores have been making major headlines. From the alarming levels of panic buying and the rise of online grocery shopping to labor shortages, shipping delays, and increased prices, supermarkets have been forced to adapt to a rapidly shifting market. And for many chains, this changing landscape has brought on numerous store closures.
While some of the industry's biggest names had to permanently close several locations due to financial strains, others temporarily shut down for safety, store cleanings, and employee well-being.
Here are 10 grocery chains that have closed down store locations in 2021.
Related: This Grocery Store Is The Most Trusted in America, New Survey Finds
Save A Lot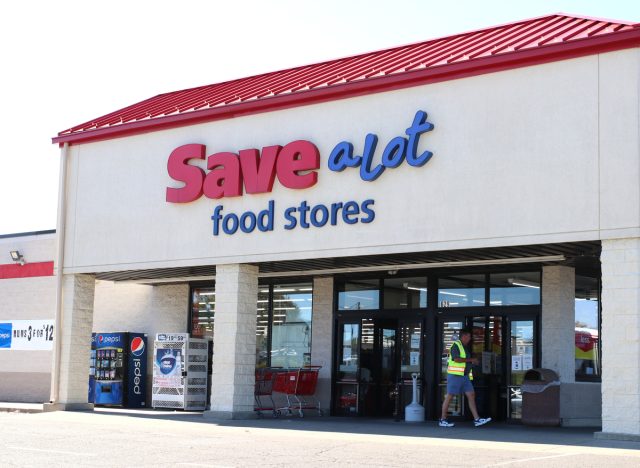 In an effort to cut corporate debt by $400 million after being flooded with store closings since before the pandemic, this Saint Louis-based discount grocer has been transitioning to a wholesale model over the past year. The business move called for selling 300 locations to independent retailers—and many shoppers without nearby alternatives were devastated by the closures.
After shutting down one Dayton, Ohio location in October, Save A Lot left shoppers concerned about their lack of access to affordable options—an issue that customers expressed last year when the grocery chain closed in Austin, a low-income Chicago neighborhood.
However, not all of Save A Lot's sold-off stores will be left without replacements. In July, 32 corporate locations were bought by Yellow Banana, another grocery chain looking to "invest in underserved, predominantly minority communities" in Cleveland, Chicago, and Milwaukee, according to Supermarket News.
Giant Eagle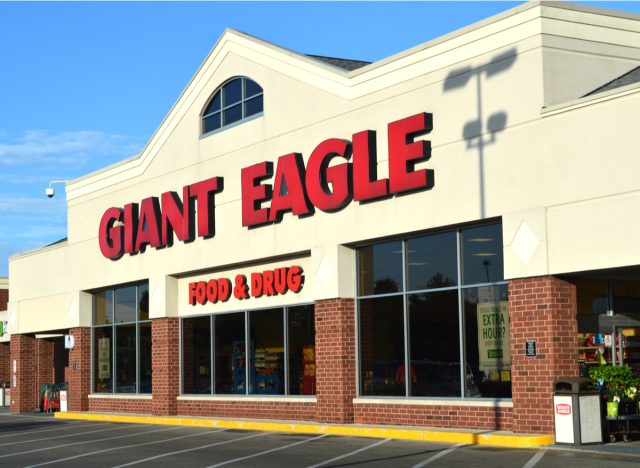 This Pittsburgh-based grocery store with over 400 locations took a slight hit this year. Since 2020, Giant Eagle has closed three stores in the Central Ohio region, with the latest taking place on Oct. 2 at the Lewis Center—one of its original store locations.
Prior to this closure, Columbia Business First announced that the grocery chain's Bexley, Ohio store would be shutting down Market District Kitchen & Bar, the store's sit-down restaurant. The company said in a statement, "…there have been significant shifts in consumer shopping and dining interests that have led us to close the in-store restaurant."
Related: To get all the latest grocery store news delivered right to your email inbox every day, sign up for our newsletter!
Piggly Wiggly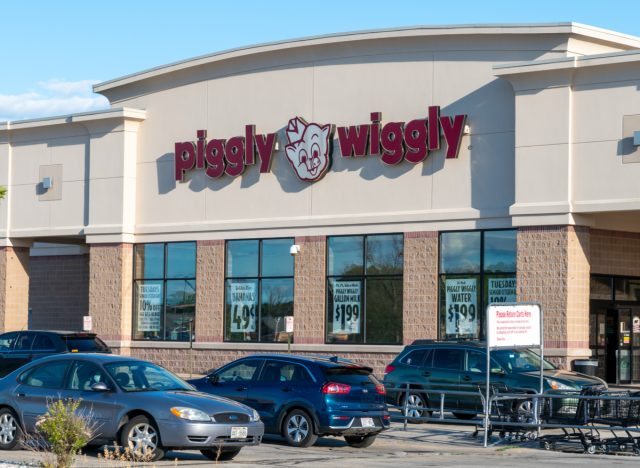 Operating for over a century, Piggly Wiggly made its mark on America as the first self-service grocery store. Since its 1916 founding, the beloved grocery chain has expanded into more than 500 locations in 17 states, primarily in the southeastern U.S. However, pandemic-induced labor shortages led to the store turning off the lights in its Faison, N.C. and Dothan, Ala. locations—both within the span of one month.
Despite the news of the closures, the shuttered stores weren't an indication of corporate trouble. In July, C&S Wholesale Grocers, the largest grocery distributor in the country, acquired Piggly Wiggly Midwest, which consists of 11 corporate-run stores in the Chicagoland region and 84 franchisees in Wisconsin.
Kroger
The largest supermarket chain in the U.S. garnered significant attention earlier this year when it closed down stores and laid off hundreds of employees in Seattle and Los Angeles in response to local hazard pay laws increasing essential workers' pay during the pandemic. This sparked a wave of backlash from employees and customers alike.
Still facing scrutiny, Kroger later shuttered two Illinois locations in April and three Arkansas locations in June, citing poor financial performance as its driving force. The store closures in both states were quickly met with community concerns about becoming food deserts, with alternative grocery stores not being easily accessible.
Related: Kroger Is Raising Prices on Select Grocery Items, CFO Says
ShopRite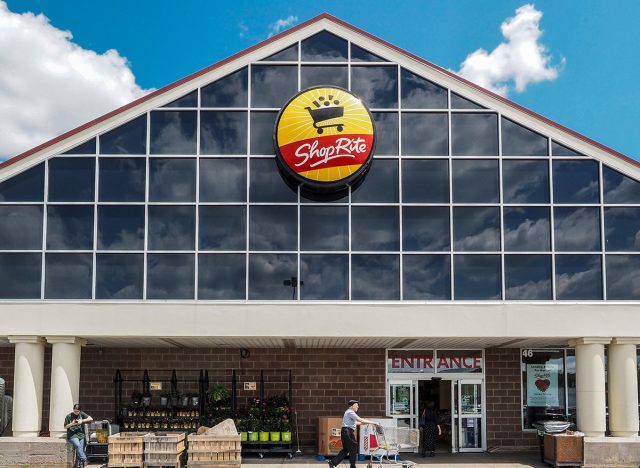 Despite growing into the largest retailer-owned cooperative in the United States, ShopRite had to make some cuts in 2021. In August, the New Jersey-based grocery chain announced that it was closing its Ramapo, N.Y. location after 43 years of serving the community. Less than a week later, the chain shared that it was shutting down its Newburgh, N.Y. store, which was soon followed by the closure of its West Babylon, N.Y. location in October. ShopRite spokesperson Karen O'Shea cited low sales as the impetus behind the latest closing.
And the stores weren't the only thing ShopRite customers said goodbye to this year. In January, Wakefern Food Corps., the owner of ShopRite, shut down 62 pharmacies in the northeast and sold the customer lists to CVS. The news came less than one month after the company announced that its pharmacies would distribute COVID-19 vaccines to healthcare workers.
"The pharmacy industry is highly competitive and we were unable to sustain sufficient sales despite our marketing efforts, which led to the difficult decision to close these store pharmacies," Wakefern said in a statement.
Stop & Shop
Eight months after announcing that its Little Neck, N.Y. location will be closing, Stop & Shop confirmed on Sept. 23 that the "underperforming" store will be shutting its doors for good on Oct. 14. Almost 2,000 customers signed a petition to protest the closure, but unfortunately, it wasn't enough to keep the store alive.
And like Shop Rite, Stop & Shop also closed down many of its pharmacies. In September, Stop & Shop Spokeswoman Caroline Medeiros said in an email that the company will close 19 of its pharmacies by early November, due to "steadily declining prescription reimbursements by private and government third-party payors."
Schnucks
This private Saint-Louis-based supermarket chain has been serving the Midwest for over 80 years—but the company was forced to reevaluate some of its business decisions in 2021. During the first half of the year, Schnucks announced that it will not renew the leases of its Green Park and Shrewsbury, Mo. locations, due to "poor sales."6254a4d1642c605c54bf1cab17d50f1e
In addition to the closures, Schnucks also opted to close most of its stores at 9 p.m.—an hour earlier than its previous closing time—to adapt to "the challenging labor market as well as the evolving customer shopping patterns." The meat, deli, and seafood counters are now only open until 7 p.m., as well.
Walmart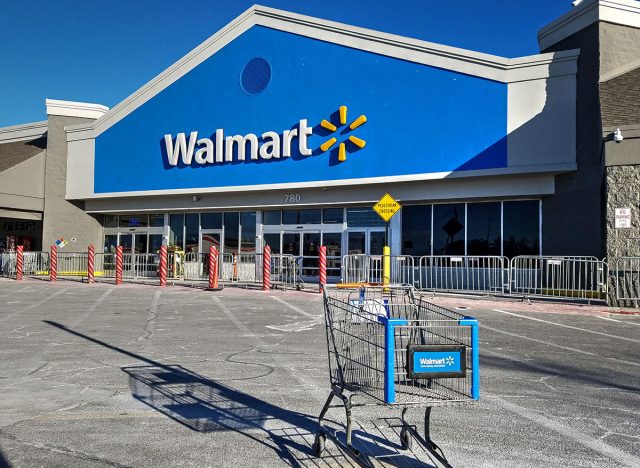 From halting operations in more than 300 stores due to severe winter storms to shutting down more than 100 stores to protect employees and customers in the wake of Hurricane Ida, Walmart temporarily closed lots of locations this past year. But, as expected, it was pandemic-related precautions that had the greatest impact on America's largest retail chain.
Although many grocers clean their stores after hours, since the beginning of the year Walmart has been opting to temporarily shut down instead. Despite the rollout of the COVID-19 vaccine and the easing of restrictions in the spring of 2021, several Walmart locations throughout the country shut their doors for over 40 hours to sanitize the stores.
Now, as COVID-19 cases rise again, more reports of Walmart store closures have emerged. Charles Crowson, director of corporate communications for Walmart's press office, previously told Eat This, Not That!, "Determining when and where temporary store closures will take place is not something we can forecast in the long-term because the information our team is evaluating continually evolves."
Related: 10 Biggest Changes Walmart Made This Year
Harris Teeter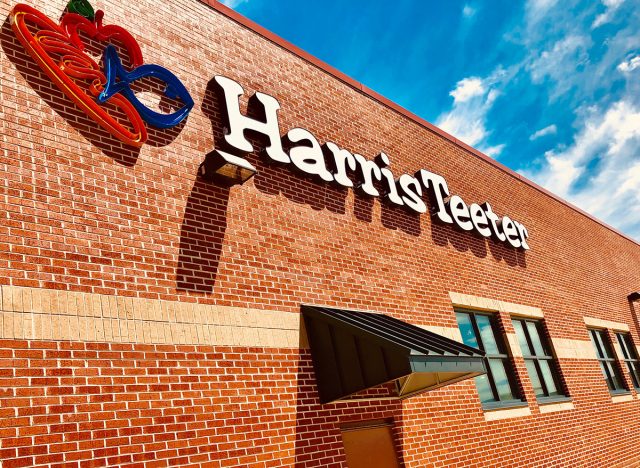 This North Carolina-based supermarket chain that operates more than 250 stores in seven states announced in September that due to ongoing labor shortages, all of its stores will be closing earlier—at 9 p.m.—until further notice.
Harris Teeter, which is a subsidiary of Kroger, told Greenville, S.C. local news station WYF4 that the new hours will help the company "focus on thorough cleaning, replenishment, staffing and the well-being of [its] valued associates."
In a statement sent to ABC11, Harris Teeter representatives said the earlier closing times "will allow [their] valued associates to: take their earned days off; efficiently process ExpressLane orders; manage labor in this difficult employment environment; ensure excellent closings to better prepare for the following day; and make certain that our stores are a clean, safe place to work and shop."
Publix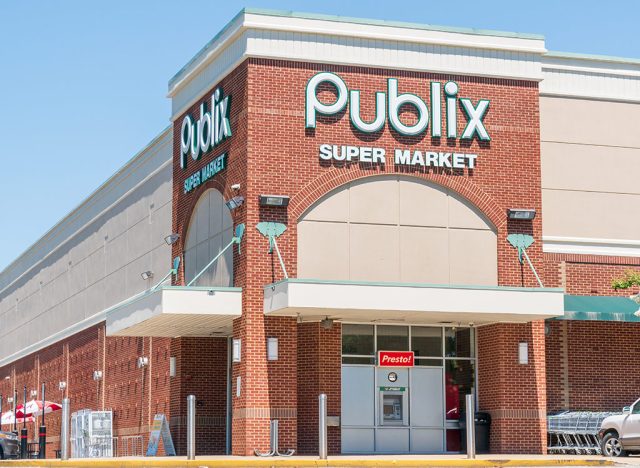 This 91-year-old southern staple also decided to close at 9 p.m. instead of its usual 10 p.m., but only at stores in Charlotte, N.C. and the surrounding area. However, unlike Harris Teeter, Publix is opting to close an hour earlier due to evolving consumer behavior throughout the pandemic.
According to previous Eat This, Not That! reporting, Maria Brous, the director of communications at Publix said, `"Based on these evolutions, we have modified store hours at select locations to reflect our current state. If customer shopping patterns shift, we will re-evaluate our operating hours."
For more grocery store news, check out:
Brianna Ruback
Brianna is a staff writer at Eat This, Not That! She attended Ithaca College, where she graduated with a degree in Journalism and a minor in Communication Studies.
Read more about Brianna