Britney Spears Just Opened Up About Her Summer Weight Loss
Brit takes to social media to get real about her slim-down progress... and shares alluring new photos.
It's definitely no secret that Britney Spears has had a summer. If you're like a lot of Britney fans, you've been following along and cheering on the beloved singer as she candidly opens up on social media, amid family drama. Late Friday, Brit posted one of her trademark revealing pics and wrote about the emotional journey of her summer weight loss, with some wellness insight to help us all stay grounded.
Keep reading to learn Britney Spears' spin on losing weight, and find even more encouragement in This Is The Exact Age Your Metabolism Starts Slowing, Says New Study.
"I looked heavier but it's weird cause I think I was happier!"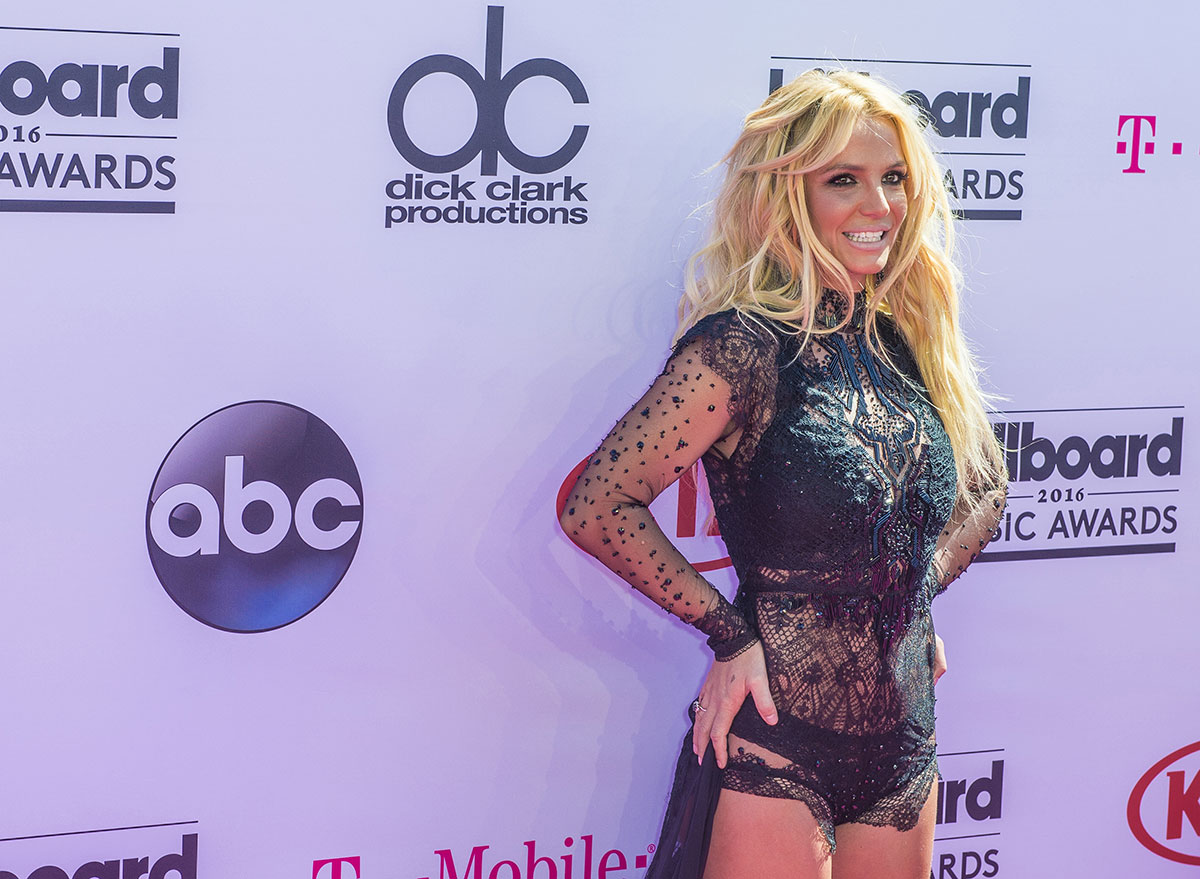 It was Friday night Los Angeles time when Britney Spears posted a pretty close-up of her face and décolleté, marveling about what she observes when she starts to see her body tone up.
Minus a few emojis, here's what she shared: "It's really weird whenever I try to slim down it usually starts with my legs first … then my stomach … then my face … and that's when I know I've actually lost weight !!!! [sic]"
Spears, who will turn 40 in December, added: "[…Y]ou can actually really see how slim my face is but I'm not so sure I like it!"
Sign up for the Eat This, Not That! newsletter for daily food and health news!
That's because Britney Spears says she sees the appeal in every body type.
6254a4d1642c605c54bf1cab17d50f1e
As she continued with the post, Britney had a passionate message about women and body size: "In the old days when women were heavier they were considered more attractive to men because it was a sign of wealth !!!! [sic]"
She also reflected on the connection between our emotional wellbeing, and appearance: "I have a couple of throwback dances from this summer where I looked heavier but it's weird cause I think I was happier !!!! [sic]"
Keeping fit isn't just about looking good—it's about happiness and overall health. Check out These Exact Exercises Reduce Your Risk of Deadly Disease, Says Study.
Britney's accomplishments are proof that there's more to life than worrying about weight.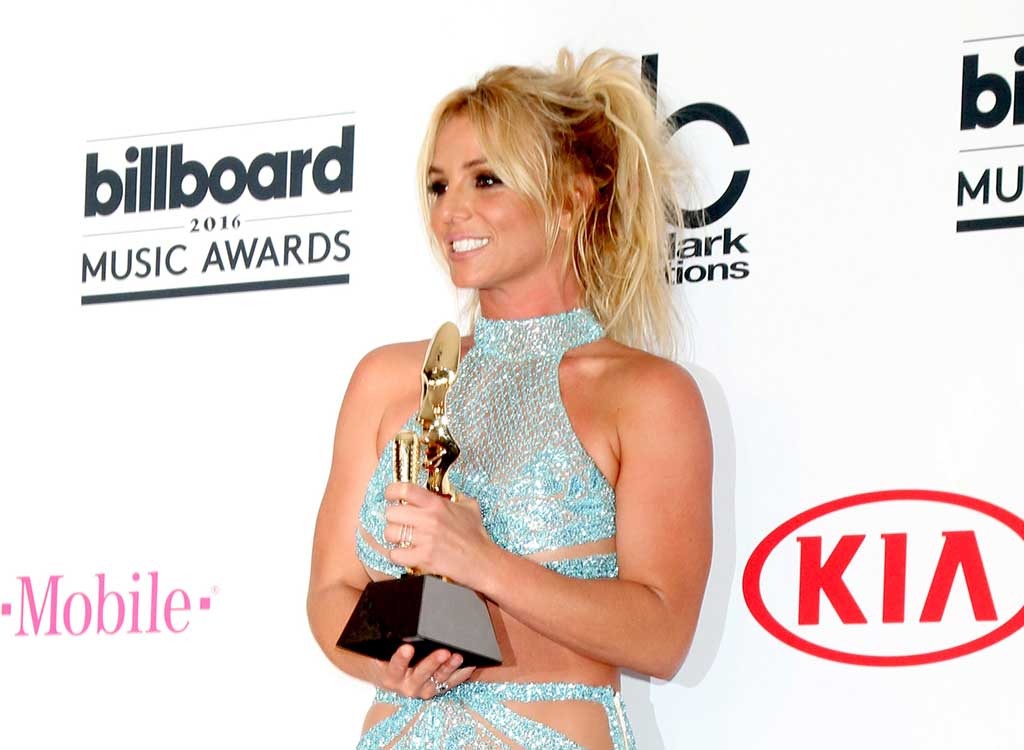 At the end of the post, the singer apologized for what she called "my shallow talk of weight." (Hey Brit? We think any talk of wellness is a conversation worth having!)
As a mom of two who also holds a Grammy Award and has sold over 100 million records worldwide (according to the BBC), Britney knows there's more to life than being slim. As she also regularly shows us via Instagram, there are some habits she practices to stay balanced and enjoy life—keep reading.
Britney Spears loves time in the kitchen.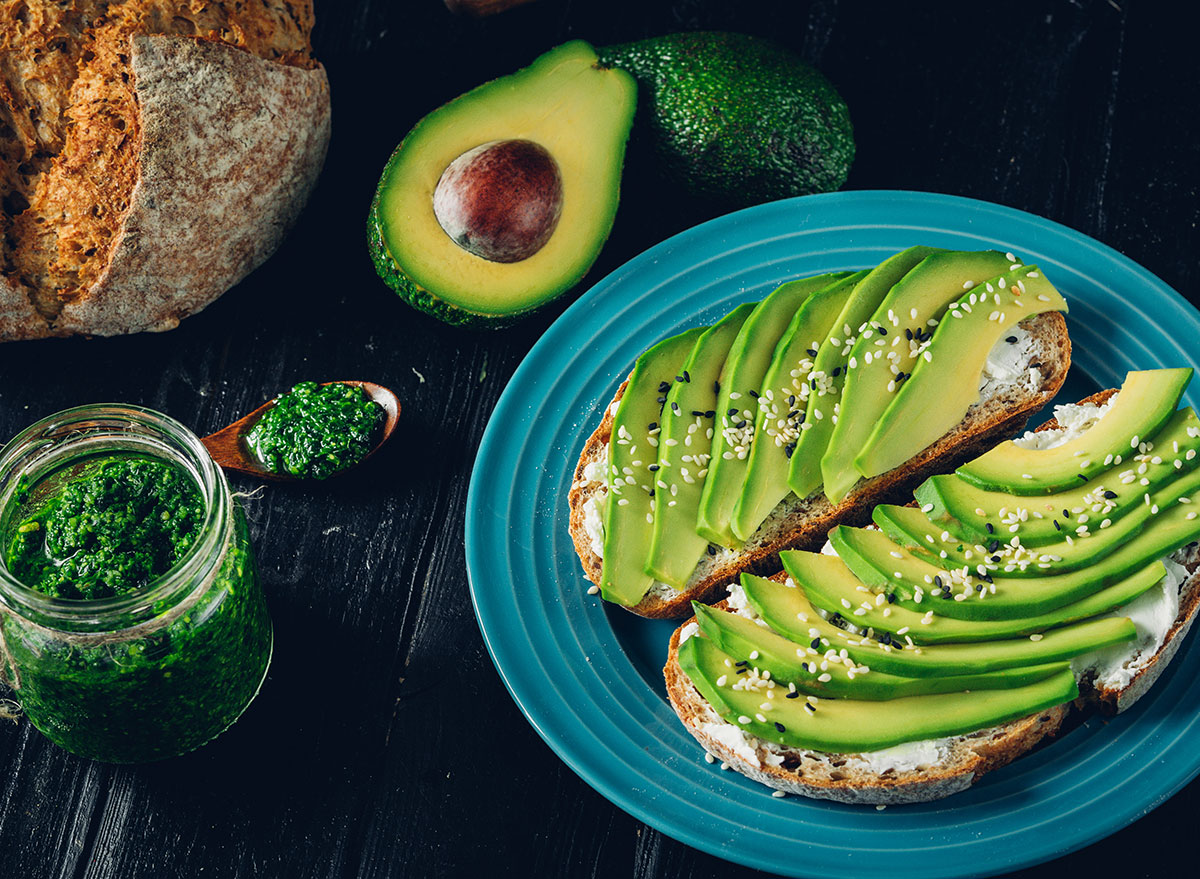 As she often shares on Instagram, Britney's known for her kitchen skills. Just this week, she shared video whipping up a mean-looking avocado toast on grilled bread with Sriracha, rock salt, chives, and lemon zest. (For your own avo inspo, check out The 29+ Best Avocado Recipes for Every Meal (Even Dessert!)
Britney Spears enjoys sweets!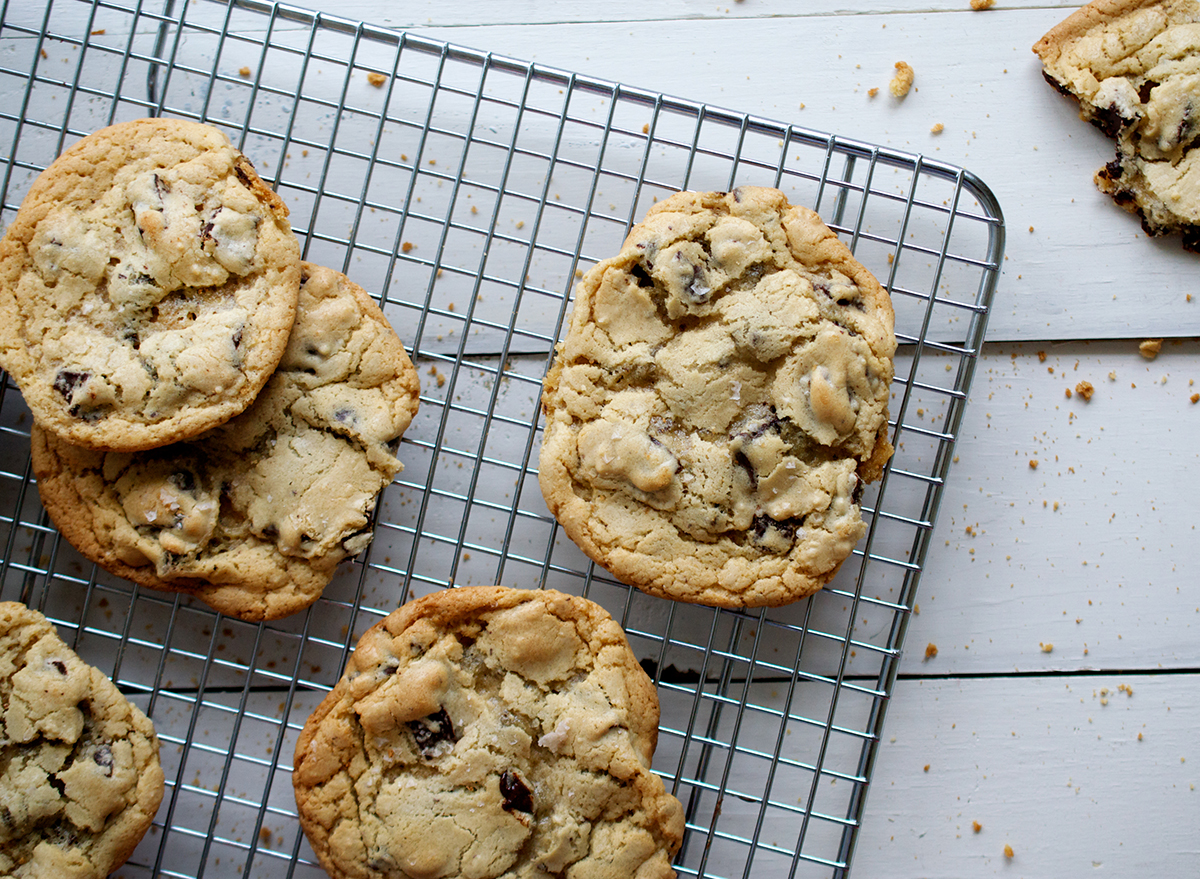 Like a lot of us, Britney doesn't shy away from the occasional dessert! In fact, she suggests she's better at baking than cooking, recently poking fun at herself by saying, "I'm not a great cook but at least I'm good with sweets!"
She's shown the results of baking extravaganzas, whipping up treats like chocolate chip cookies and cheesecake.
(By the way—if the approach of fall has you looking forward to more time in the kitchen, peek at 20 Sweet Hacks That Will Make You Love Baking.)
Britney frequently gets outside.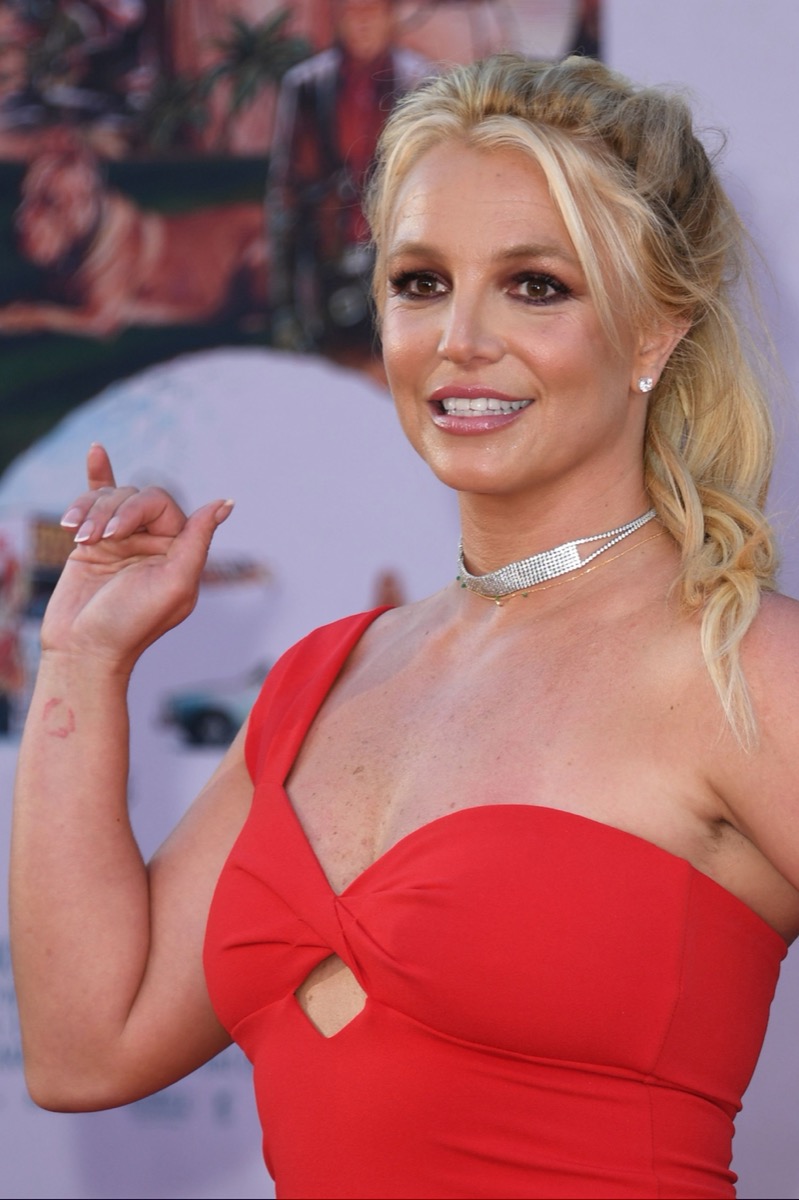 Britney often posts on Instagram showing her outdoor adventures on hikes, horseback riding, and even walking on her hands in the grass. Often, she's accompanied by her famously fit boyfriend, Sam Asghari (whose nutrition plan we also have right here).
Britney Spears still loves to dance!
Perhaps what Britney is best known for, both onstage and on social, is her love of (and talent for) dancing. From all the self-choreographed videos she posts on Instagram, it's clear this is one of her proven ways to stay fit!
For more wellness inspiration, keep reading:
Krissy Gasbarre
Krissy is a senior news editor at Eat This, Not That!, managing morning and weekend news related to nutrition, wellness, restaurants and groceries (with a focus on beverages), and more.
Read more about Krissy