Costco Members Refuse to Buy These 6 Items at the Warehouse
Which items can warehouse members easily live without?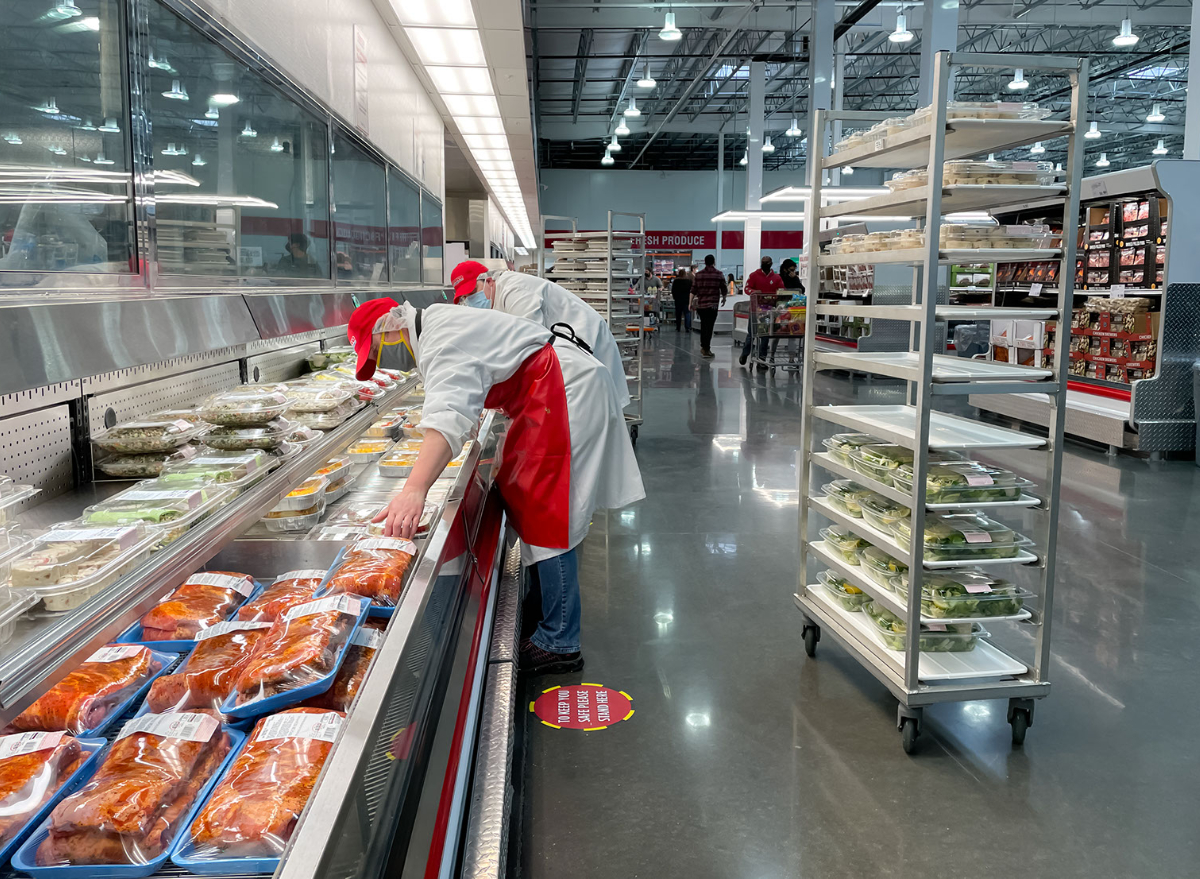 Costco is a treasure trove of bakery treats, bulk groceries, and other household staples. However, there are some items that shoppers refuse to buy at the warehouse.
Hundreds of Costco members recently disclosed which products they leave on store shelves in a revealing social media thread. Reddit user @lhymes posed the following question to fellow shoppers: "What don't you get at Costco and why?" The post racked up more than 800 comments, which offered insight into which items members can easily live without.
Related: Costco Members Say These 5 Items Are More Expensive Right Now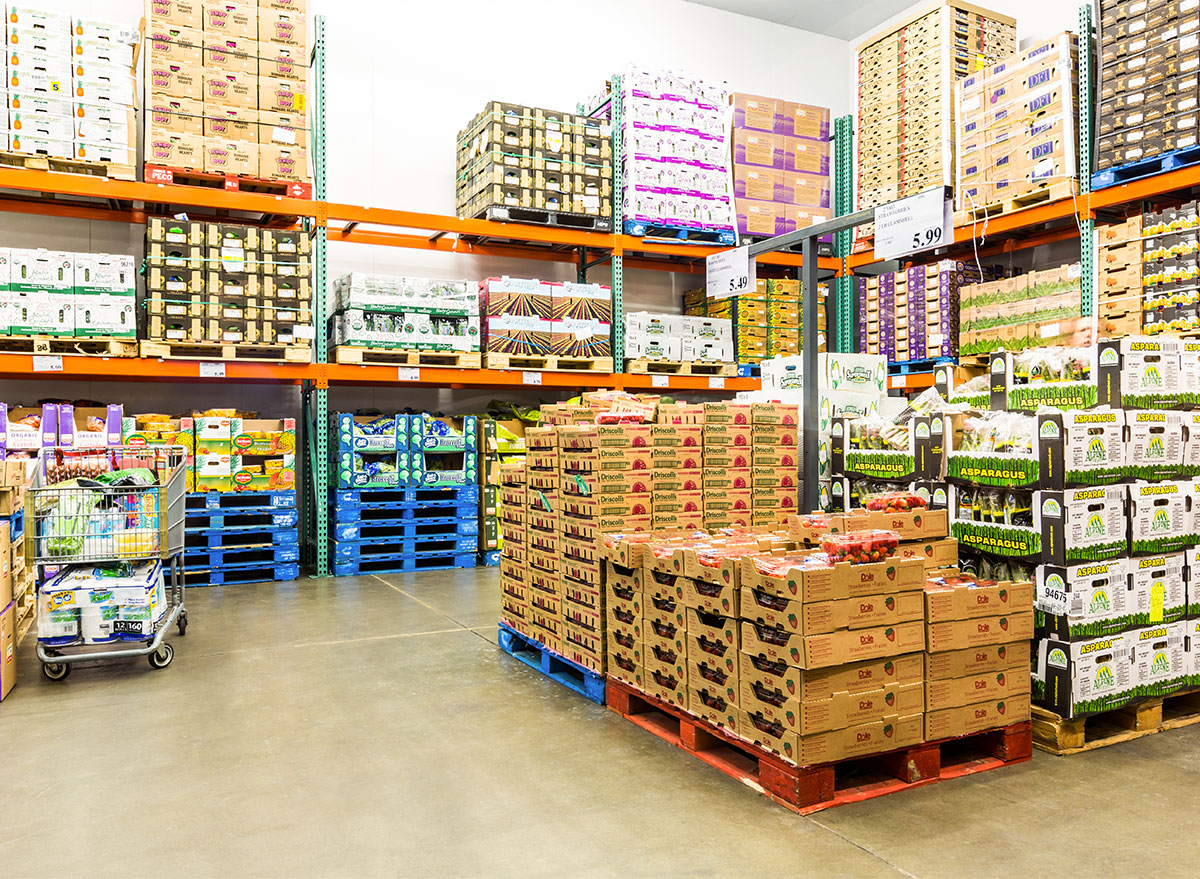 Costco members and the produce in the warehouse are not a perfect pear. There are good deals, but bigger doesn't always mean better. Customers report that the bulk quantities of fruits and veggies often go bad because they can't go through them fast enough.
Some commenters suggest freezing any uneaten produce before it rots so the extras can be used to make smoothies and soups.
More than 200 people agree with Reddit user/Costco member @excuse_meh, who doesn't buy the fruit trays for a few reasons. They claim that the mangos are allegedly "never" ripe, and the trays are "certainly not worth the price." Another user added that customers have no way of knowing when the fruit was cut or how long it has been sitting out.
Related: To get all of the latest Costco news delivered right to your email inbox every day, sign up for our newsletter!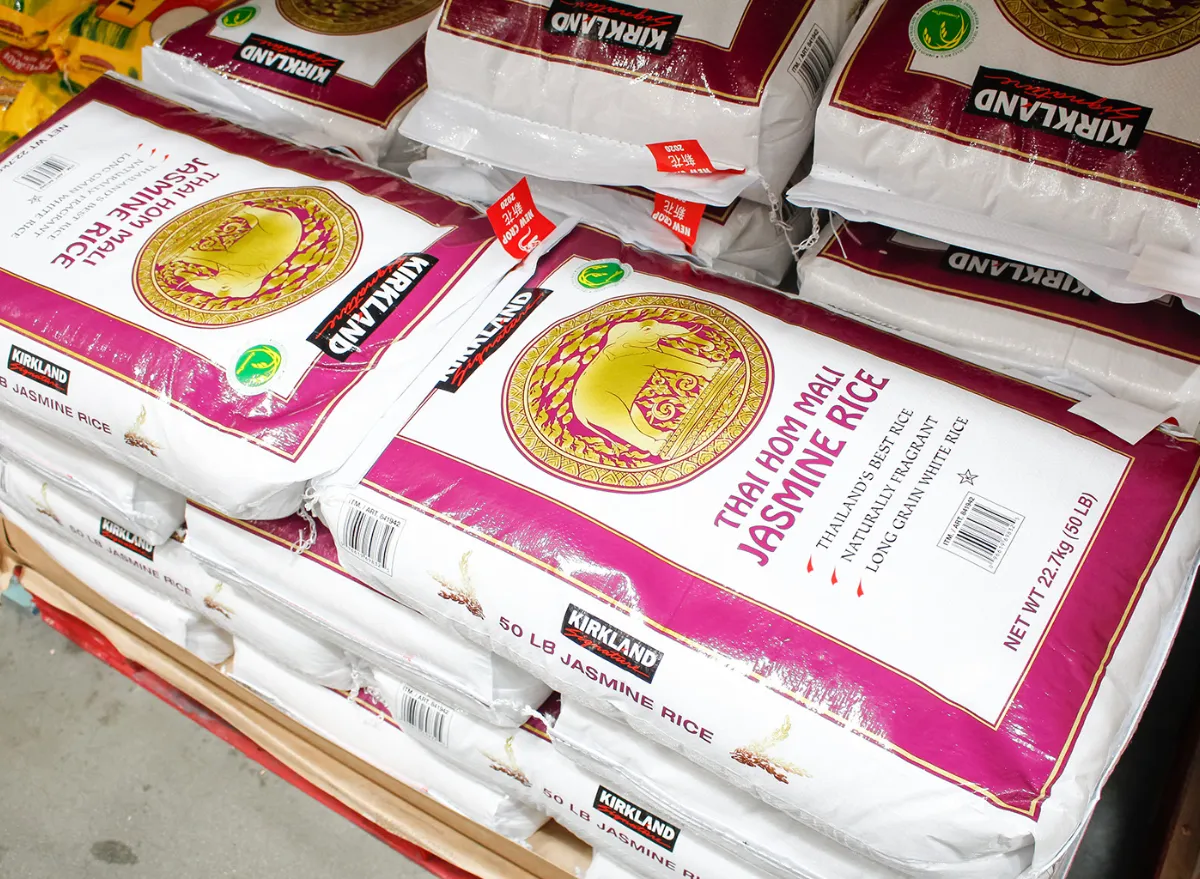 Though rice has a much longer shelf life than avocadoes, some members simply don't have enough space for 20- or 50-pound bags. As one Reddit user puts it, "I don't own a restaurant."
However, if you have a family of four to feed, it may be beneficial to load this item into your cart, @ampersandslash says.
Again, rice doesn't perish as quickly as fresh produce. Stocking up means you're set for months.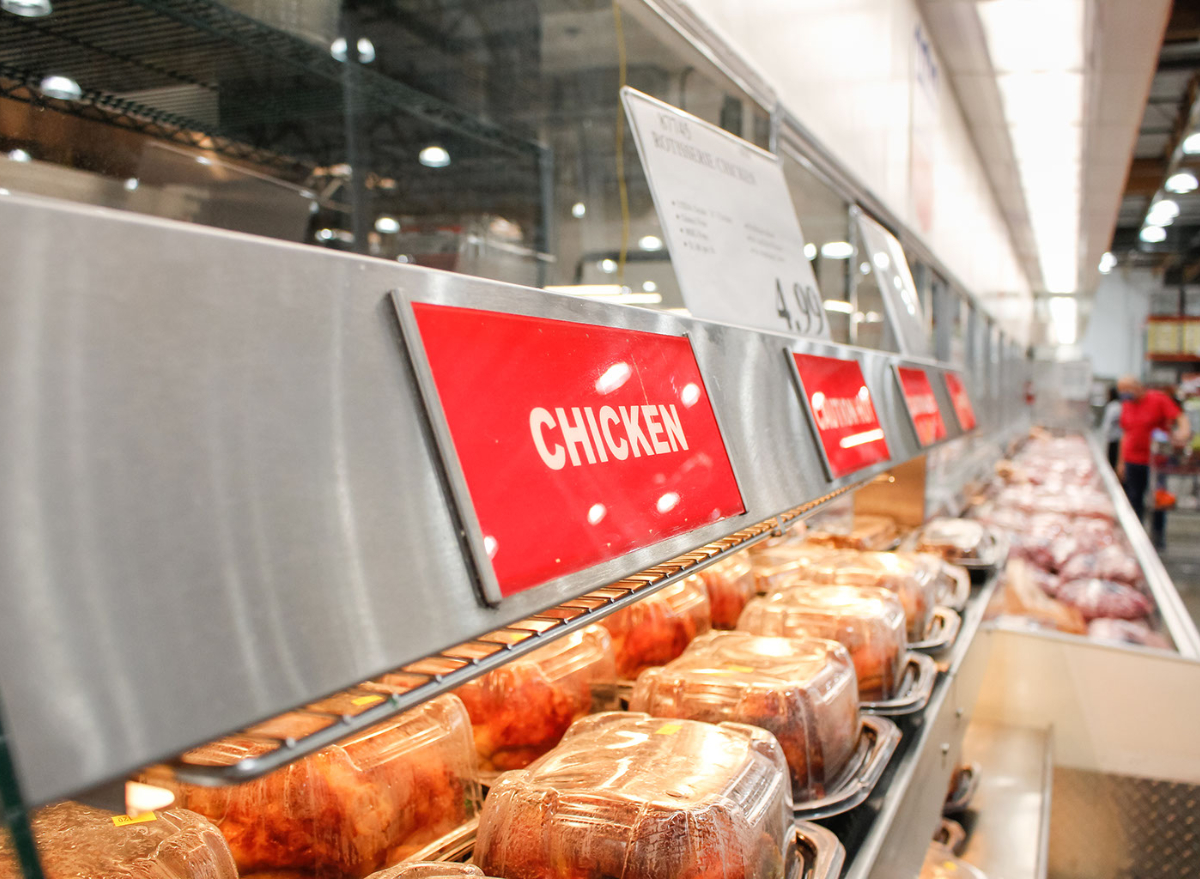 Costco's rotisserie chicken is a cheap option for quick meals, but some members prefer picking up the meat products on their shopping lists elsewhere. One Reddit user/Costco member says they find chicken and ground beef for "much cheaper" simply by scouting sales at local supermarkets.6254a4d1642c605c54bf1cab17d50f1e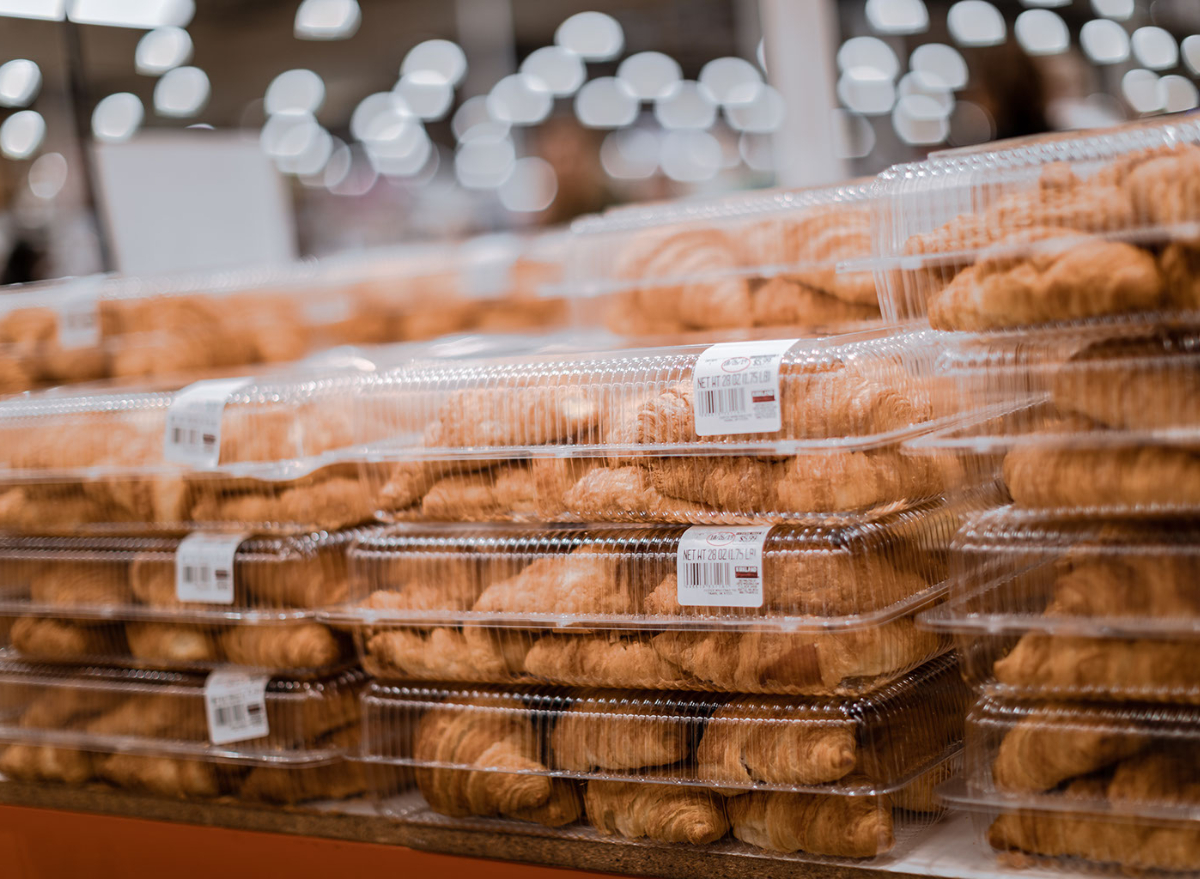 The sweets in the bakery section are fan favorites, but some Costco members aren't eager to snag them. Though they're delicious, many are hard to finish off before they perish, Reddit user @MyUsername2459 says. As a reminder, the pumpkin pies at the warehouse weigh more than 4 pounds.
However, another member in the comments has a solution—and it's a hack many know and love. Freeze those baked goods!
Other ways of transforming frozen croissants include adding ham and eggs, layering them with chocolate or jam, putting them in the air fryer for a few minutes, and more.
The problem some members have with the onions from Costco surprisingly doesn't have anything to do with how many come in a bag. Reddit user @00johnqpublic00 says the onions at warehouses "spoil way too fast" and are "weirdly mushy inside"—and more than 100 other Costco members agree.
Other members say they're "spoiled" with seemingly perfect onions, but they live in areas close to where these vegetables are grown.
These are the six items members don't want to buy, but here are Popular Costco Foods That Help You Lose Weight, Say Dietitians.
For more on what's happening at your neighborhood warehouse, check out:
Costco Sold Multiple Items That Cost $100,000 Last Year, CFO Says
Amanda McDonald
Amanda has a master's degree in journalism from Northwestern University and a bachelor's degree in digital journalism from Loyola University Chicago.
Read more about Amanda