15 Costco Hacks That Take Full Advantage Of Their Deals
Get the most of Costco's mega savings with these tips and tricks.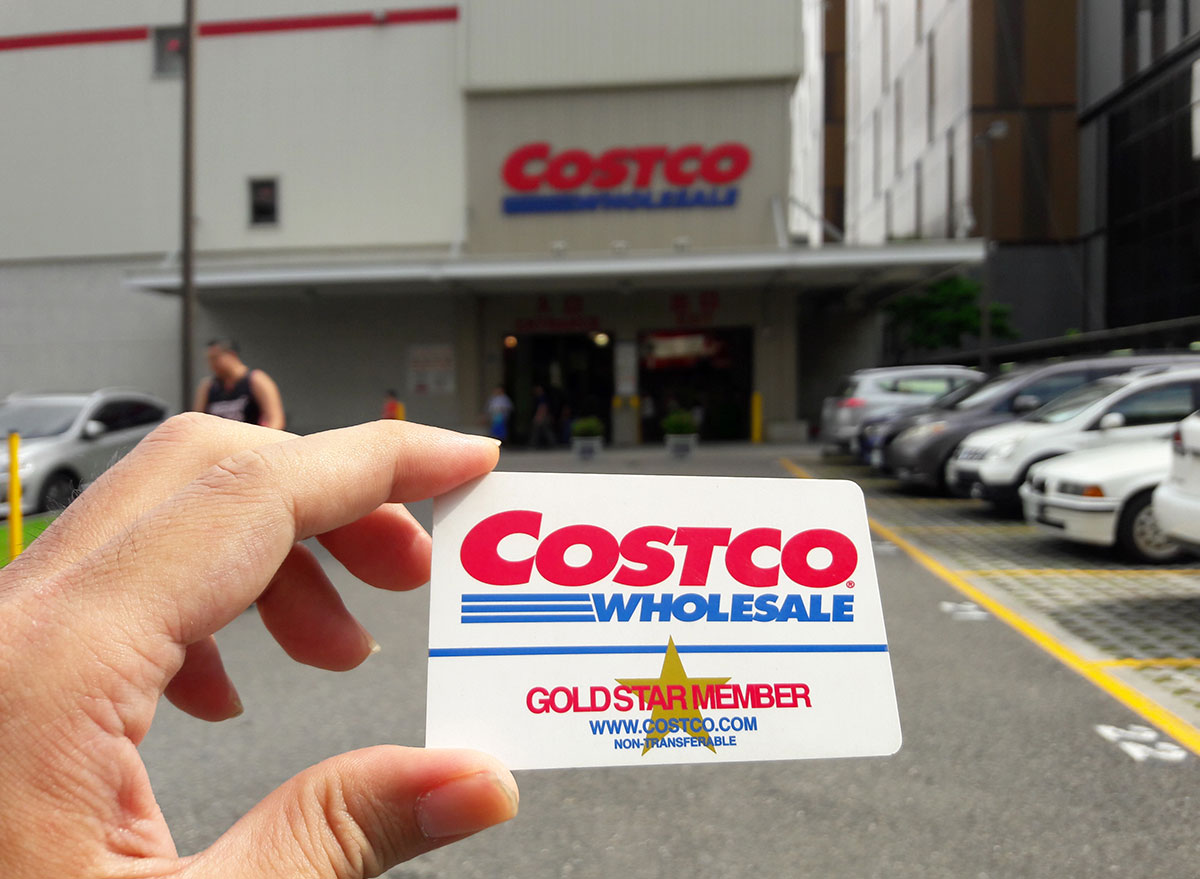 While big box stores like Target and Walmart offer up the occasional bargain, Costco truly stands in a league of its own. After all, where else could you buy a year's supply of toilet paper, a shopping cart of rotisserie chickens, and exquisite engagement rings at massive discounts? With such great deals, everyone has come to love and respect this megastore, but the savings come at a cost. If you want the massive deals, you need to buy a Costco membership and if you don't keep an eye out for good prices, you might overspend and walk out of the doors with way more toilet paper than you needed, which is why you need to know a few Costco hacks to keep that number on your receipt as low as possible.
If you love this big box megalith, having a membership can pay for itself. Despite the initial savings, many entrepreneurial shoppers have found a slew of shortcuts to get the most bang for their buck. These Costco hacks guarantee you can make your Costco run fun without worrying about spending too much money. And for even more grocery shopping tips, be sure to sign up for our newsletter!
Use the secret word "chub"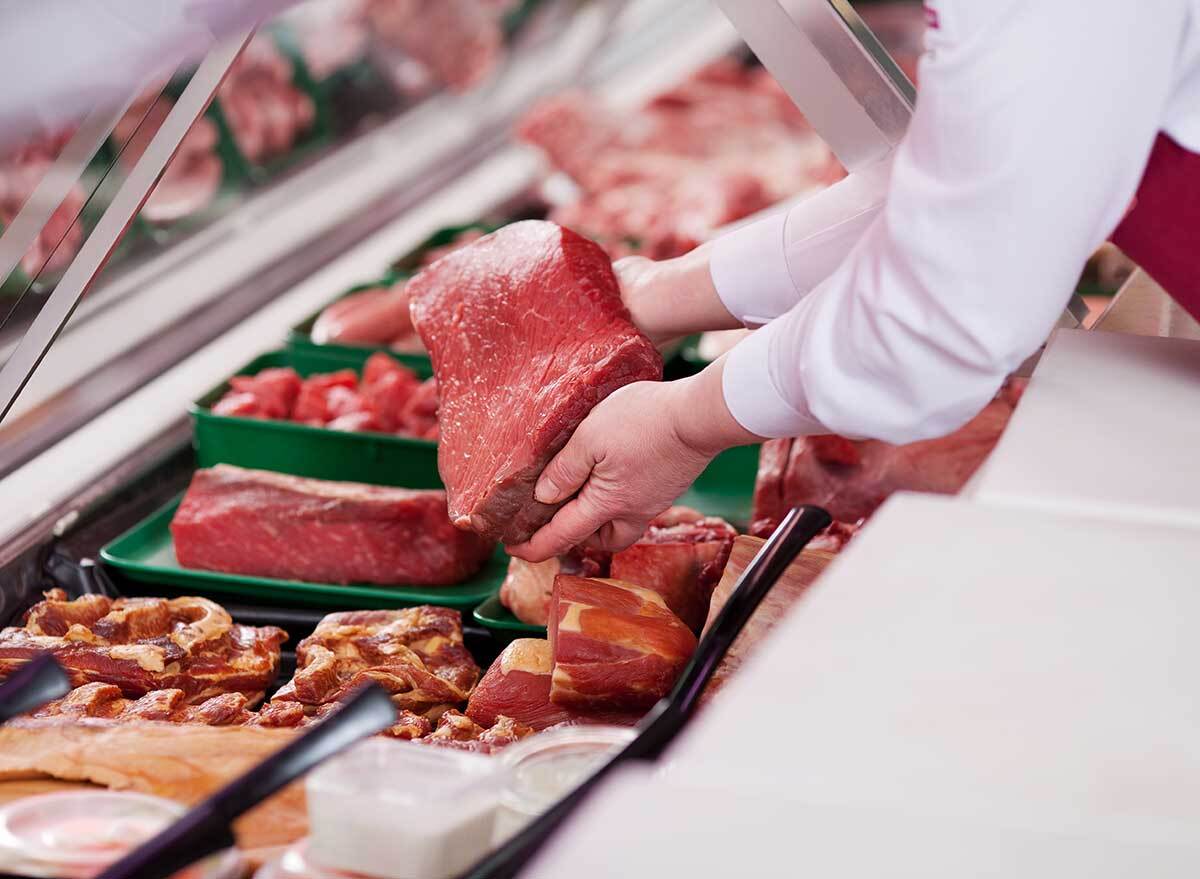 With summer in full swing, there's no time like the present to light up the barbecue and indulge in some fresh-grilled burgers and steaks. To get the most amount of grill time on the fewest bucks, request some "chub" next time you mozy up to the butcher counter.
According to Reddit user u/fixall, Costco grinds packed tubes of meat called chubs with fat trimmings taken from steaks to create their regular 12% fat ground beef. While this selection sells for $3.49/lb, the pre-processed chub goes for $2.99 and only contains 5% – 8% fat! With a hack like that, nothing can stop you from planning a weekend cookout.
Opt for Kirkland brand products
The beauty of Kirkland (and many other generic brands) lies in the fact that they feature the same ingredients and recipes as name brands. Many consumers have even begun to catch on to the fact that Kirkland vodka is actually just relabelled Grey Goose and many of Kirkland generic products even rank better than their name-brand competitors. Hack your next Costco run with some of these store-specialties to save on costs while bringing home the goods you love.
Invest in organic produce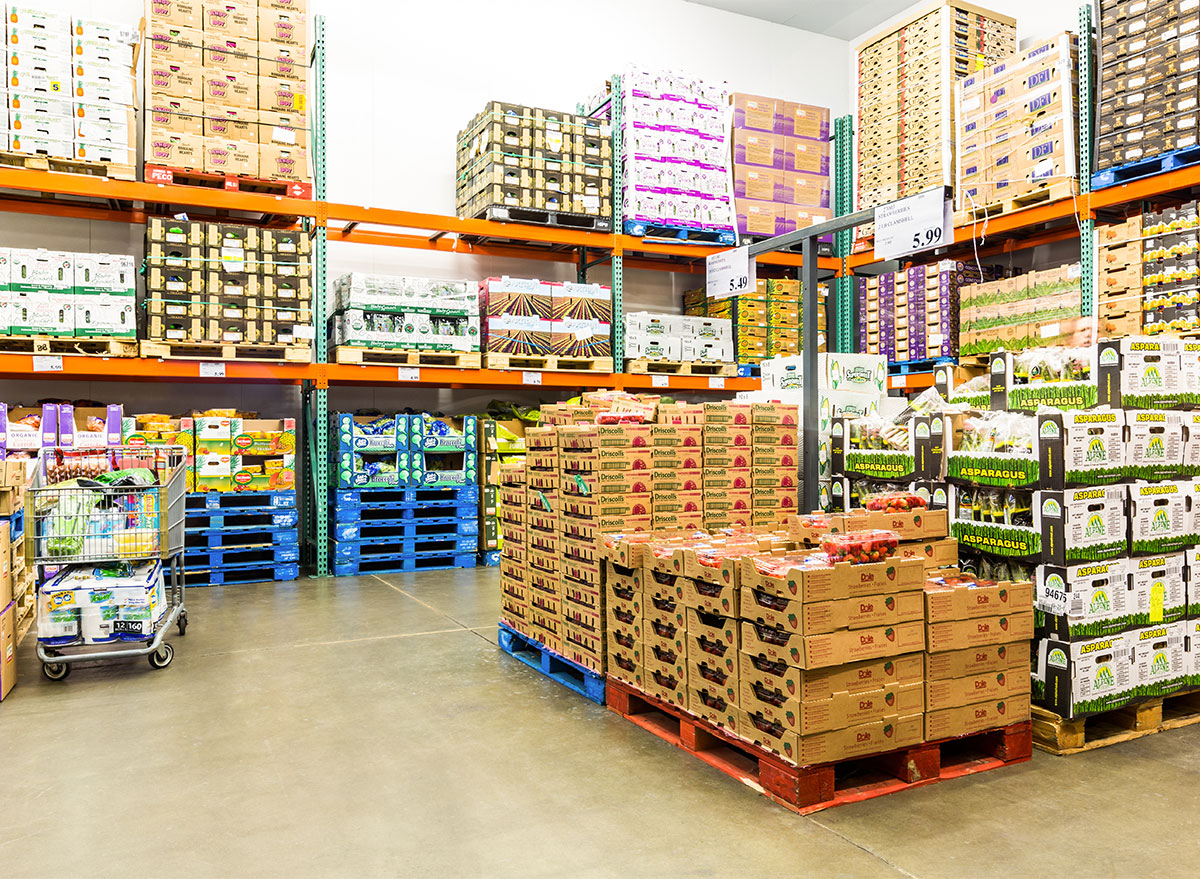 If you think Costco only deals in bulk goods, prepare to feel surprised when you hear that the brand has begun to dethrone Whole Foods as a leader in organic produce. Rock-bottom prices on organic fruits and veggies tempt even the staunchest junk food addict and shoppers have taken notice. Next time you want some high-quality organic produce, make Costco your new go-to.6254a4d1642c605c54bf1cab17d50f1e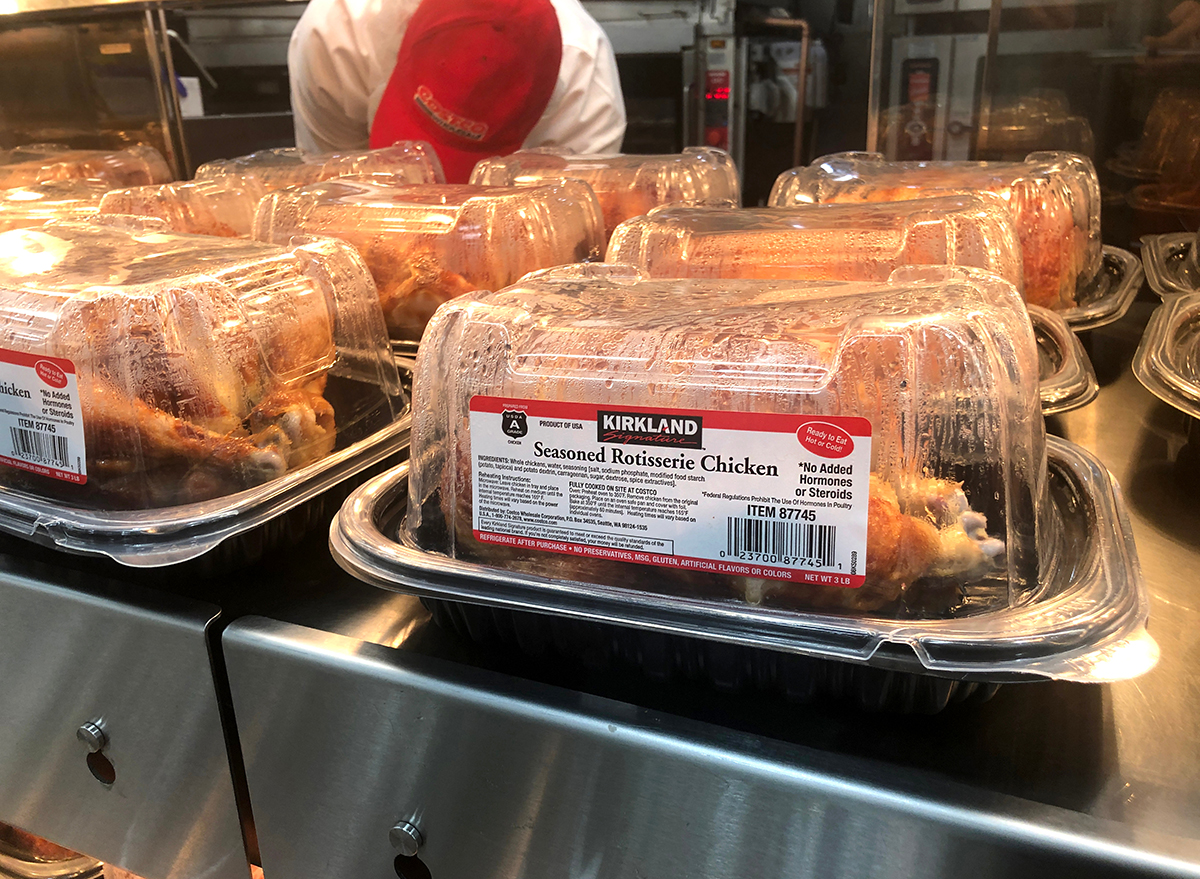 On an average shopping trip to Costco, you might hear a bell that goes off once or twice during your expedition. This sound signals that the time has come to get the freshest rotisserie chicken possible. While this secret has left many Costco newbies in the dark, the bell signals that the next round of chickens have come out of the oven and are ready to get sold. Do your family a favor and make a beeline to the chicken counter next time you hear the bell tolling.
Request half of a rotisserie chicken
Even though Costco offers great prices on their chicken, what if you only want half of one or hate dark meat? Savvy shoppers have figured out the hack you won't believe you lived without and it couldn't be simpler—just ask to have half or a quarter of a rotisserie! The employees at the counter can trim the bird to your liking and make sure none of the roast goes to waste.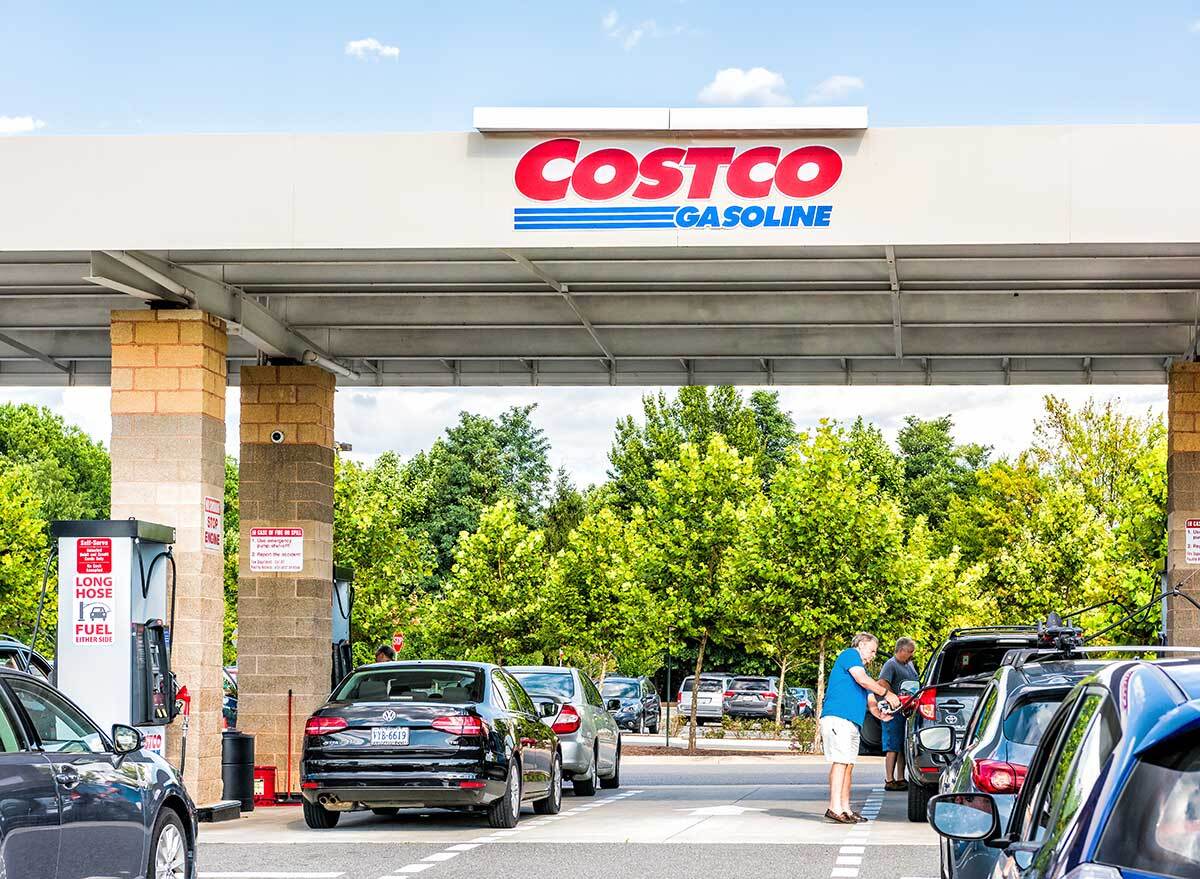 Everybody imagines Costco as a budget-friendly oasis, but few people realize those savings rack up when you gas up your car. By investing in a membership, you can save good chunks of money by filling up at a rate that falls below the general state average on gasoline prices. If you live close to a Costco, the savings from using their gas station could eventually pay for the price of the membership itself. Get the most out of your gas station trip and take advantage of this perk.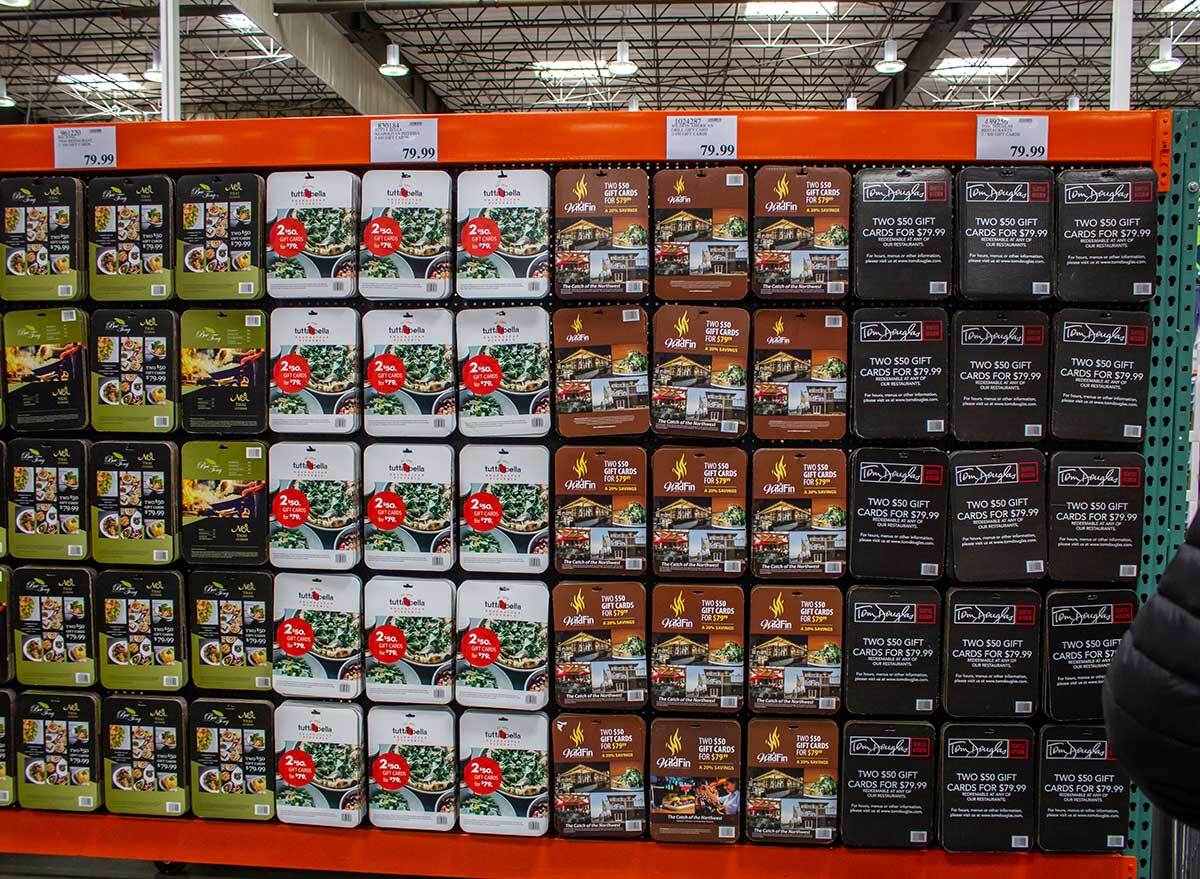 Whether you need to treat a friend to a gift or just want to grab some savings for yourself, nothing beats Costco when it comes to buying gift cards. When you can buy discounted gift cards that feature discounts ranging upwards of 20%, you'll leave a believer! Next time you need that extra gift, make your dollar go the extra mile and shop here for any and all gift cards.
Shop with a Costco cash card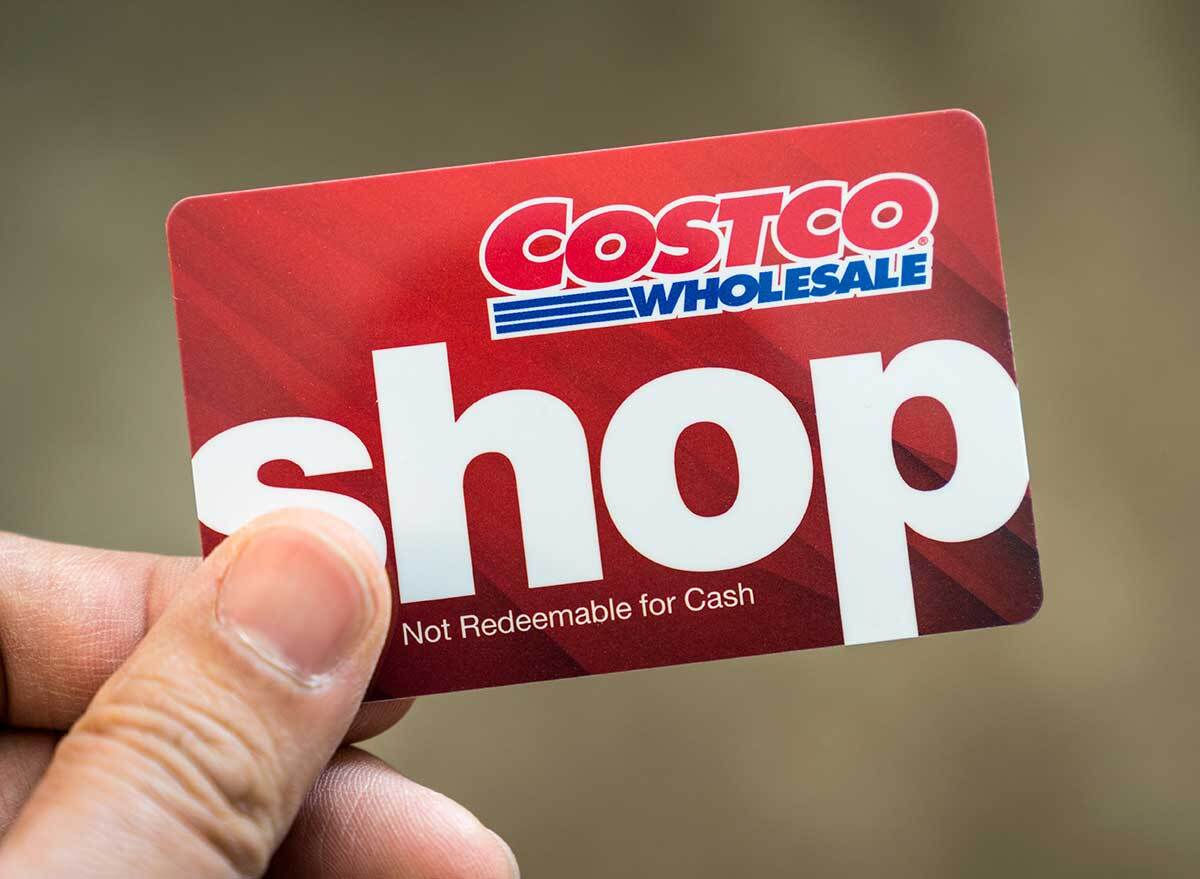 Many assume that shopping at this big box store requires an expensive membership, but don't jump to conclusions so quickly—Costco also accepts Costco Cash Cards in lieu of memberships. While you need a friend with a membership to purchase this card, this gift certificate allows you to freely enter the store for a splurge day to get every item you could ever dream of. With cash limits of upwards of $1,000, you won't go home with an empty stroller.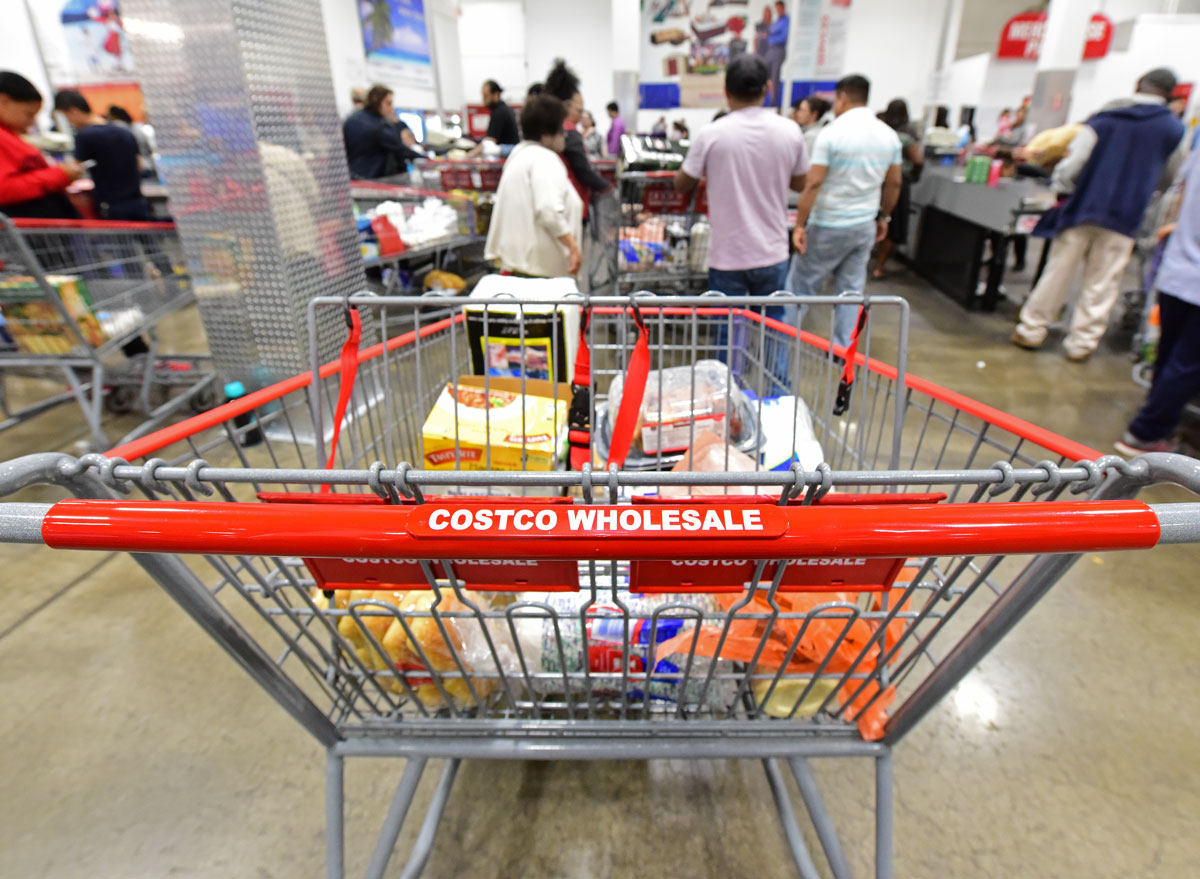 Planning often serves as one of the greatest ways to hack a business to save money and navigating the financial philosophy behind Costco proves no different. You may have found yourself wandering aimlessly through the aisles, only to realize that your cart has filled up with a million things you don't need, even though you barely scratched the surface of your shopping list! Don't feel alone—the store's layout follows that of a treasure hunt and key items get spread out randomly across the store. While you wind through the aisles, the store planners assume you will impulse buy goods (and most the time they're right!). Avoid these psychological games and shop with a plan in order to hack the spending principles at play.
Look for asterisks on price tags
Everyone knows a good deal when they see it, but Costco hides an extra informational tidbit in their signage—tiny asterisks in the corner of price tags. When you see this symbol, snatch up what you want, as this marker infers that the product faces discontinuation. The item most likely has its liquidation price on, and once it's gone, there's no coming back. If you see an asterisk on your favorite products, now's the time to stock up.
Electronics come with free tech support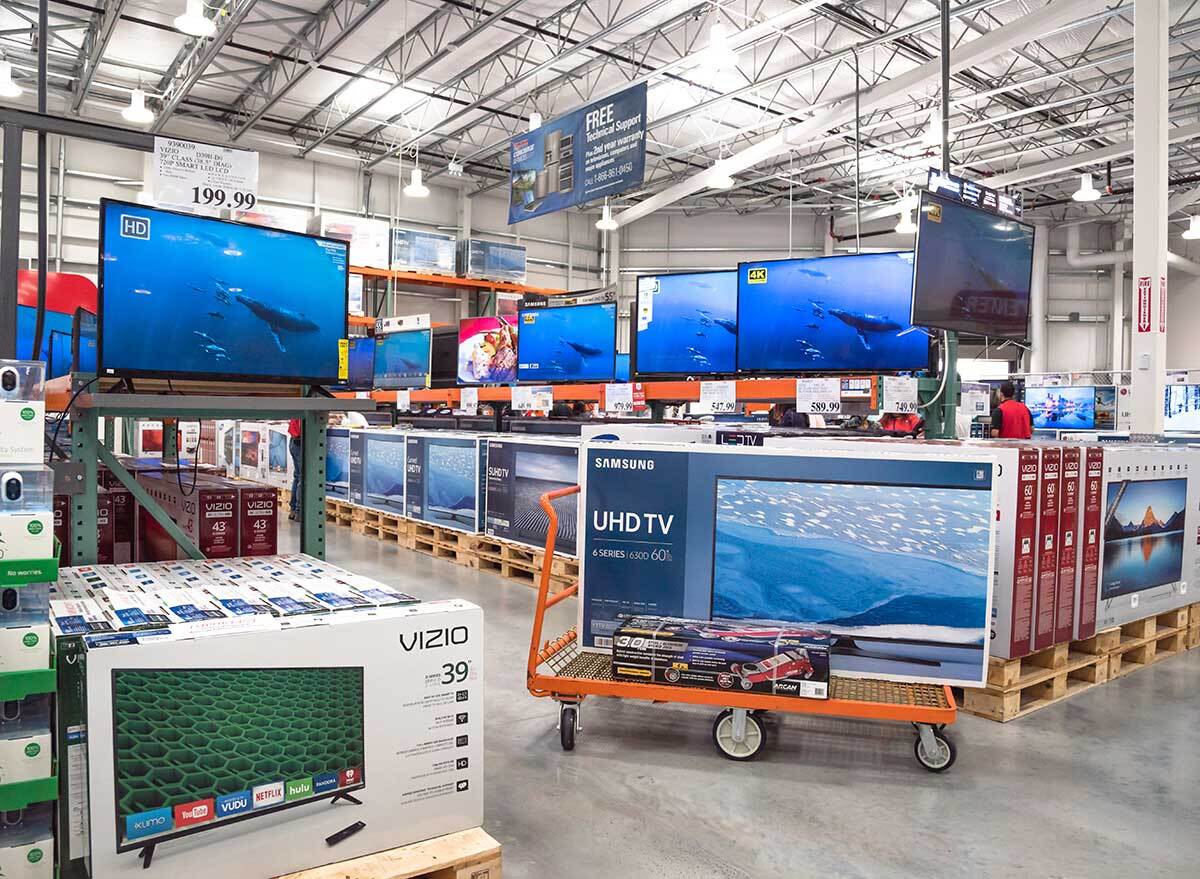 Fiddling with your new television or game console can strip the fun out of any hi-tech purchase. Luckily, Costco has you covered with a semi-unknown deal where they provide on-call tech support over the phone, as well as additional extended warranties with no added charge. If the time has come to get that new television, make sure to take advantage of this unknown service.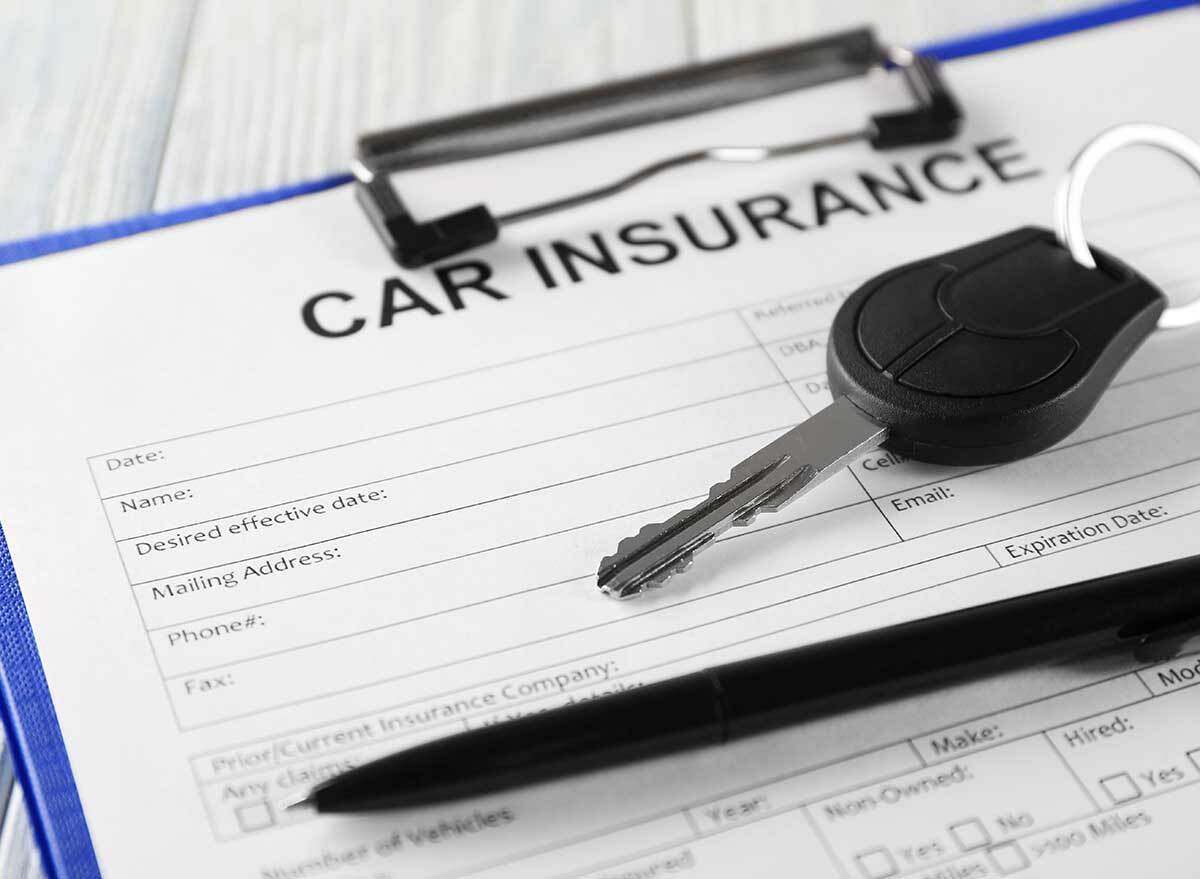 Who would think Costco could even provide great deals on car insurance? As a partner with Ameriprise, thrifty shoppers can sign up to receive great deals on home and auto insurance with proof of Costco membership cards. The discounts can go a long way and even make up for the membership fees if you ever were on the fence about signing up. There has never been a better time to hack your insurance rates, and Costco knows how to do it just right!
Use their medical services
Just because you don't have a membership doesn't mean you can't take advantage of the cheap generic medicine and optometrist office found in each Costco. Out of all the big box stores, Costco offers the cheapest prices on over the counter drugs compared to most other big box stores and you don't even have to be a member to take advantage of the prices! Whether you need medicine or an eye exam, feel free to drop in any time.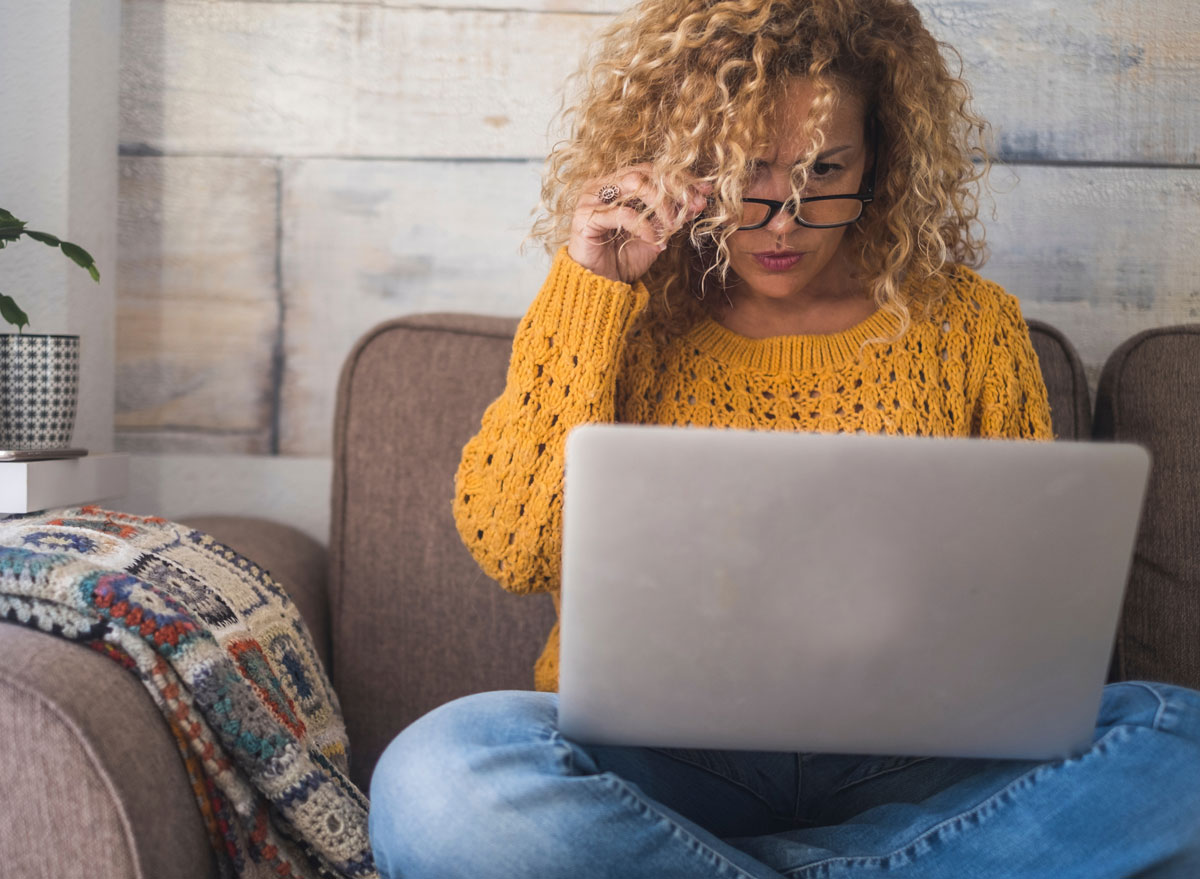 Nothing feels easier than ordering online and when you want to avoid the hassle of the crowds, shopping from your desk or table is truly liberating. You don't need a membership card to use the service, meaning you get the joy of massive discounts and massive orders while skipping the lines and fees that come with membership entirely. You might miss out on the atmosphere of going to the store, but when you have a million other chores to take care of, who has the time?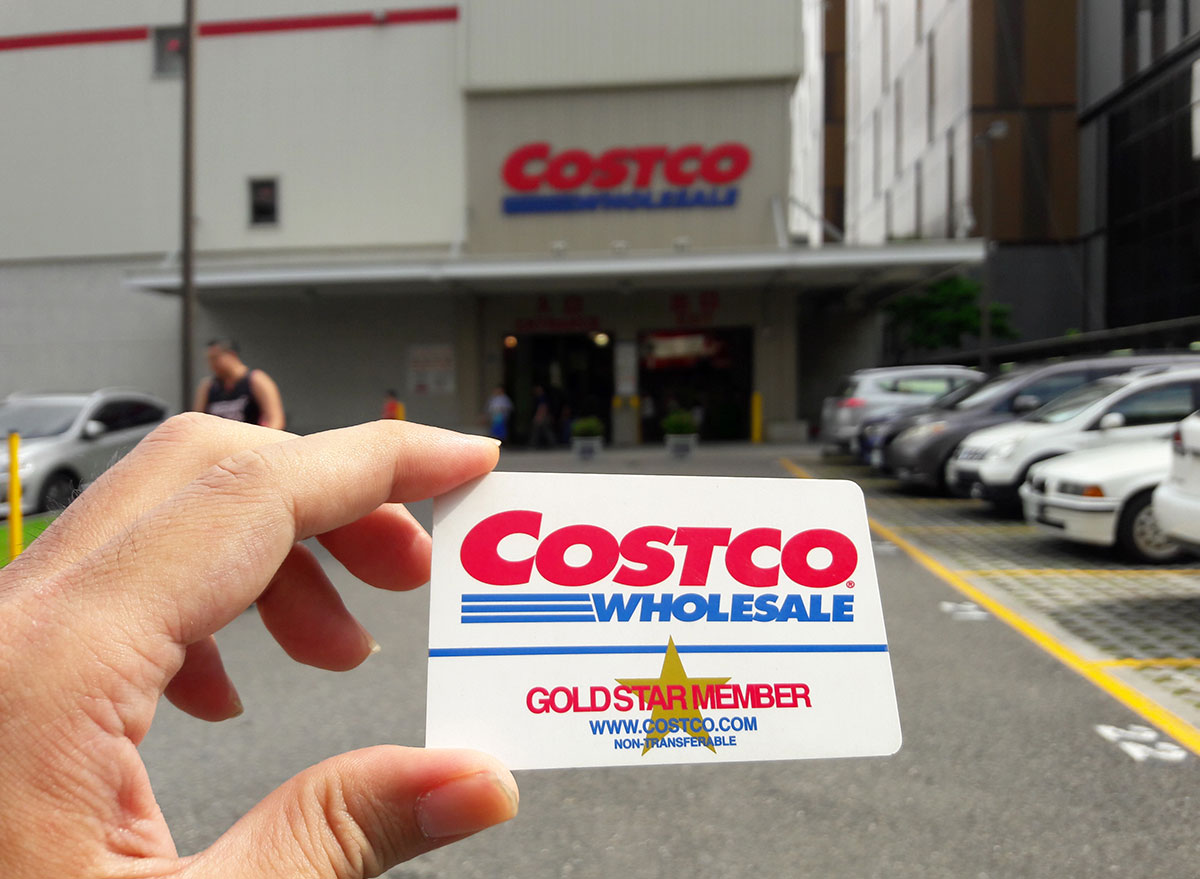 If you have a friend who wants to get a membership but doesn't want to pay the full price, why not go halfsies together? One of the best things about signing up for a Costco membership is that you end up with two member cards. Members normally get a spare card to give to their spouse or partner, but if you have a friend who just so happens to also love good deals, nothing can stop you from splitting a membership and each using a card. With deals that good, you can't pass them up!