10 Grocery Items That Are More Expensive Than Ever
Prepare to pay more for these products than you did during peak pandemic times.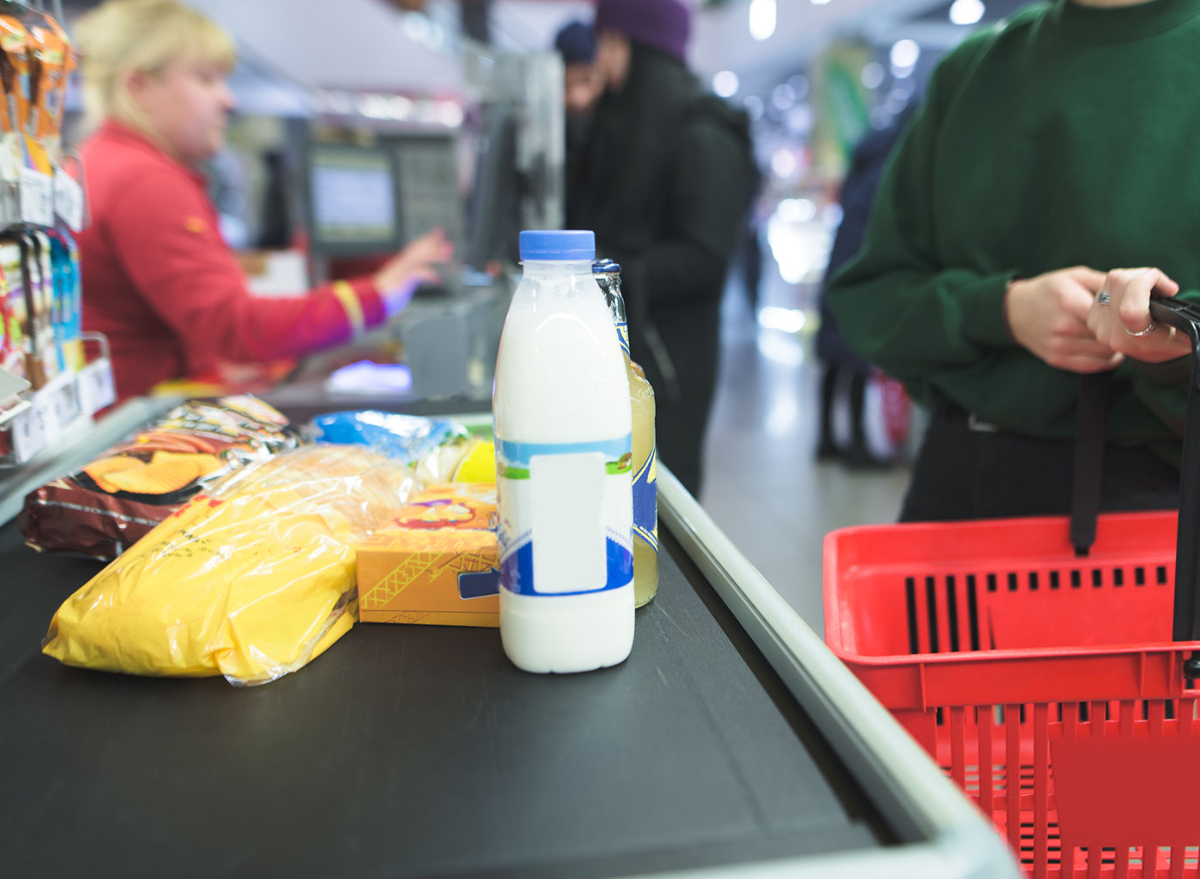 Though shopping for groceries at the supermarket slowly feels normal again, your total at the checkout counter likely doesn't feel that way. After a year of skyrocketing grocery prices in the backdrop of a global pandemic, we're not fully in the clear yet. Droughts, high grain prices, and shipping delays certainly aren't helping matters, either.
Exactly how expensive are groceries at this very moment? Here are 10 supermarket finds that cost more than they did in 2020, according to data from the U.S. Bureau of Labor Statistics (BLS).
(Related: What store offers the ultimate shopping experience? This Is the Best Supermarket in America, New Survey Says.)
The price per pound of rice was up 7% in May 2021 over the previous year, according to BLS. (Keep in mind that this is the retail price, and it has nothing to do with the recent price hikes at Chipotle.)
Related: To get all of the latest grocery news delivered right to your email inbox every day, sign up for our newsletter!
Be prepared to pay more to satisfy your chocolate chip cookie craving. These beloved treats cost 11% more in May than they did a year ago.
Chocolate chip cookies hit a previous peak in April, so this news isn't necessarily surprising. The last time cookie prices were even close to as high as they are now was January of 2012, the data shows.
If you're trying to keep sweets to a minimum, try these healthy cookie recipes you can make at home using the ingredients in your pantry instead of pre-packaged alternatives that are loaded with sugar.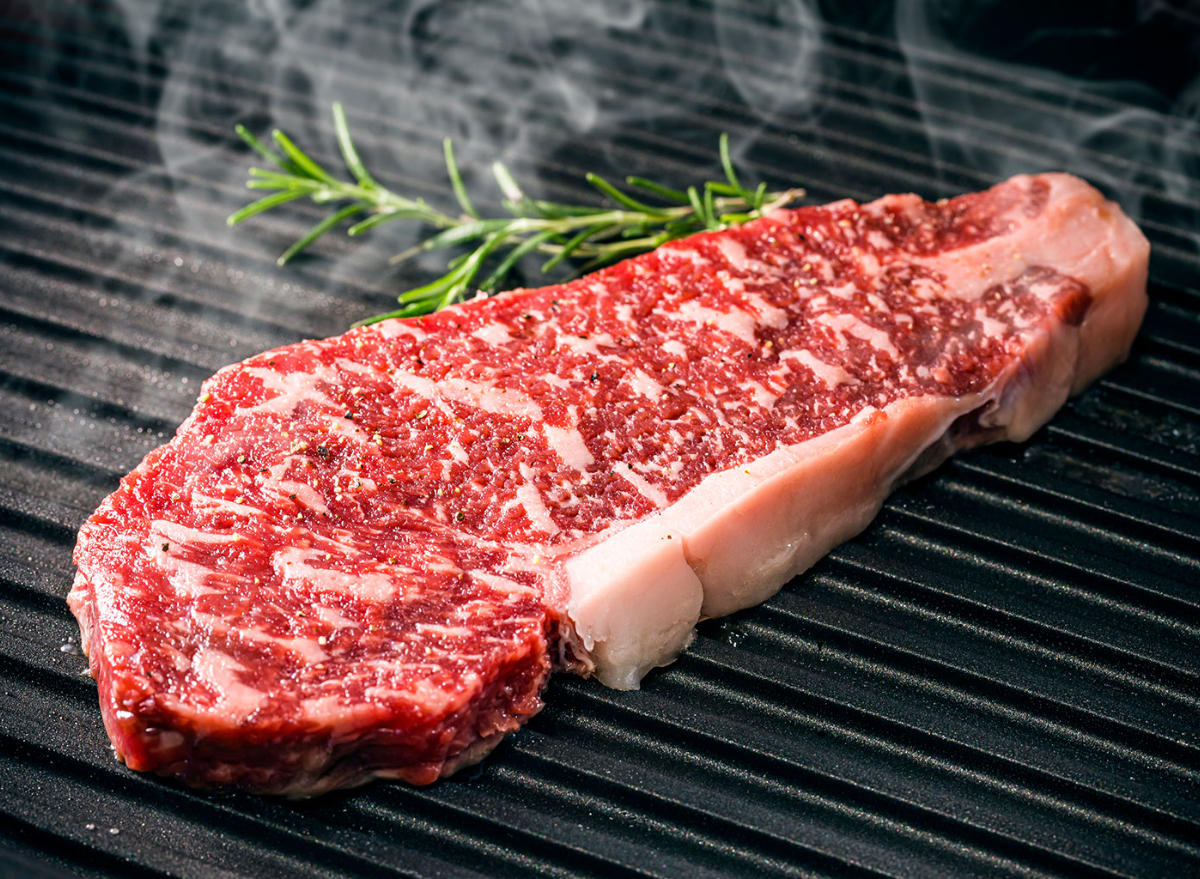 Sirloin steak is one of several cookout staples that's more expensive right now, but that hasn't always been the case. Meat prices fluctuated a lot in 2020, hitting record lows for the year last fall. Between April and May of this year, the price of boneless sirloin steak shot up almost 6%.
It's tough to be a bacon lover these days. The price of bacon, which is the third-most consumed type of animal product in the U.S., has increased by 13% since last year. And prices are still on the rise, according to BLS data. Between April and May, they jumped by 1.8%.
Related: 6 Best Ways to Make Bacon—Using Only Plants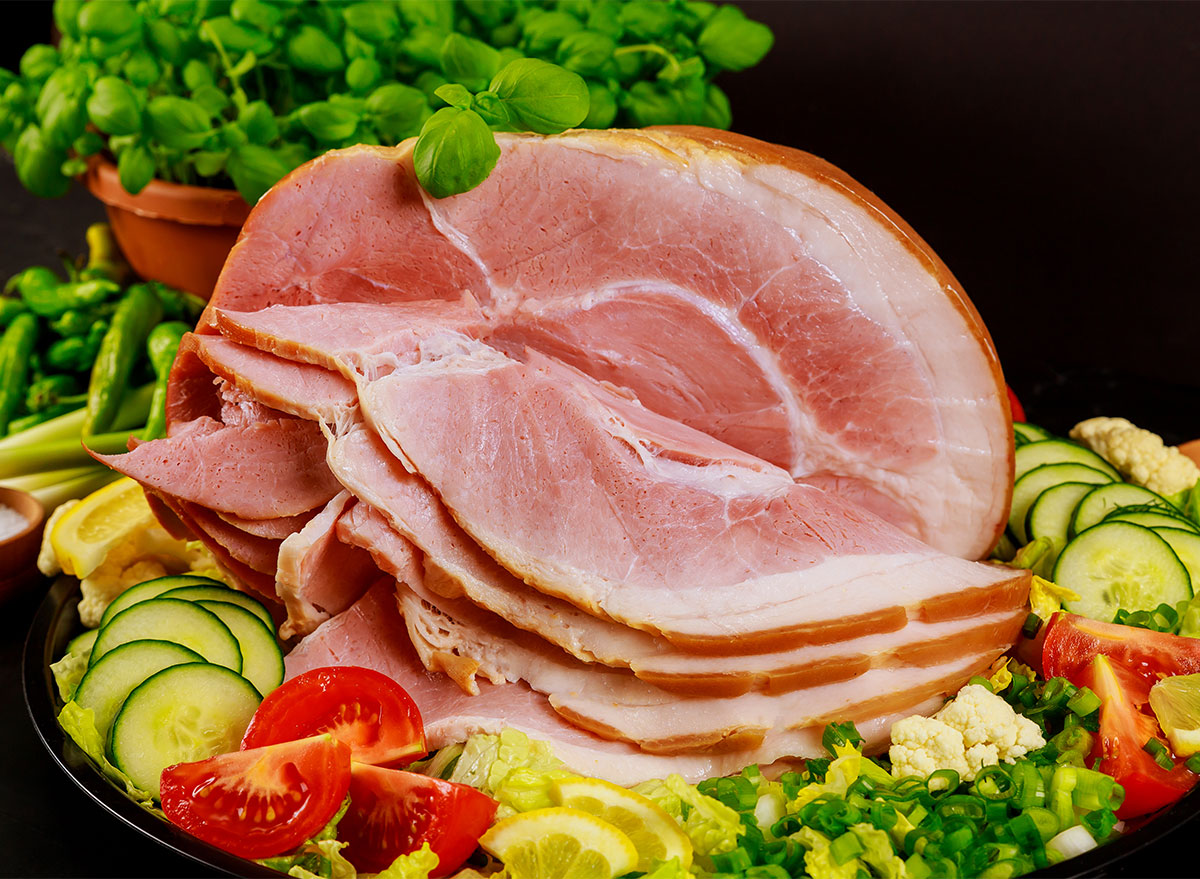 The cost of boneless ham is also up by about 8%. In fact, prices for ham are at the highest levels seen in almost seven years. Let's hope they level out by the holiday season!
The amount of moo-la spent on milk hit record lows in 2018, but it's been increasing ever since. You might have already guessed it, but the pandemic didn't help matters. The cost of milk went up and down last year, but now it's almost 9% higher than it was in May 2020.
In related news, This Surprising Symptom May Reveal You're Sensitive to Milk.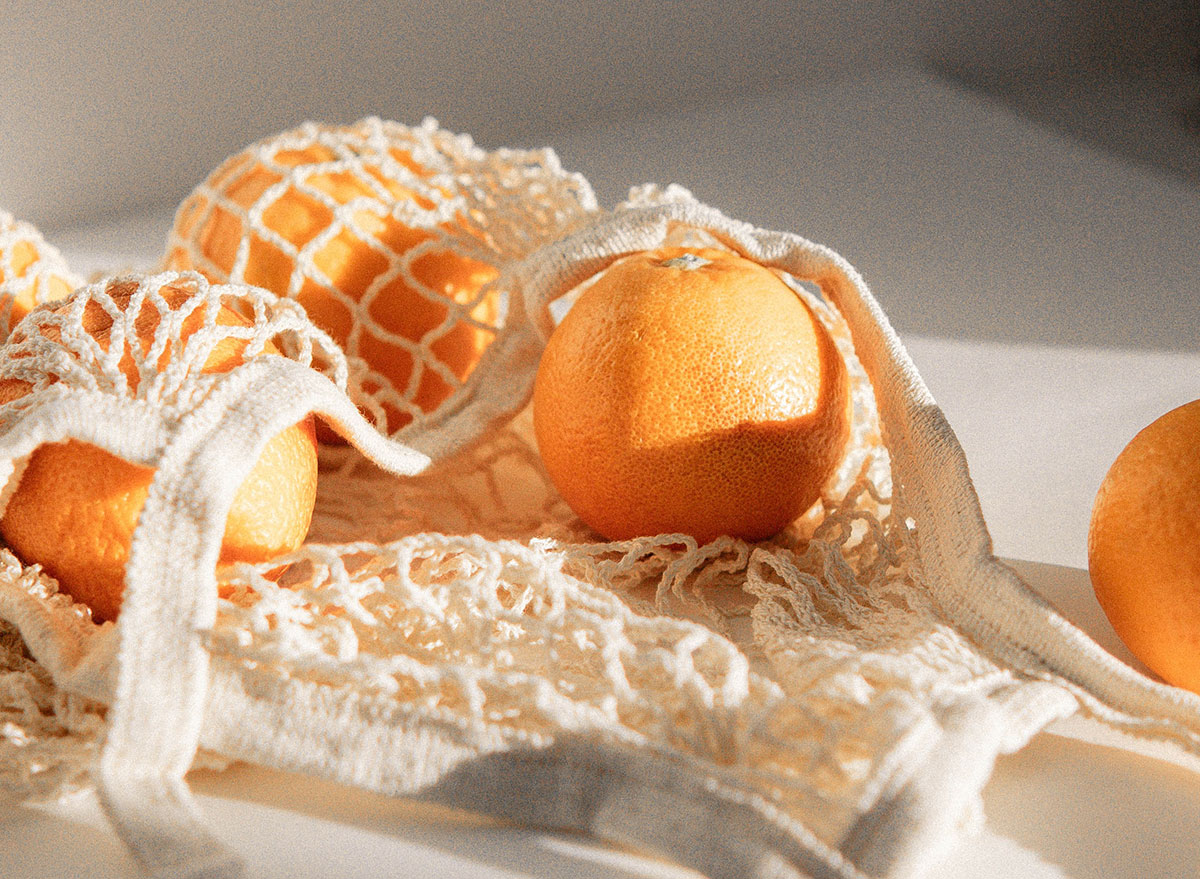 Orange crops have had a difficult few years because of a bacterial disease called "greening." It's plagued Florida oranges, accounting for nearly 62 million fewer boxes since 2005.
Though prices typically go up in the summer for harvest season and fall again in the winter, the past year was an exception. Expect to pay about 9% more for oranges at the store this summer.
Related: What Happens to Your Body When You Eat Oranges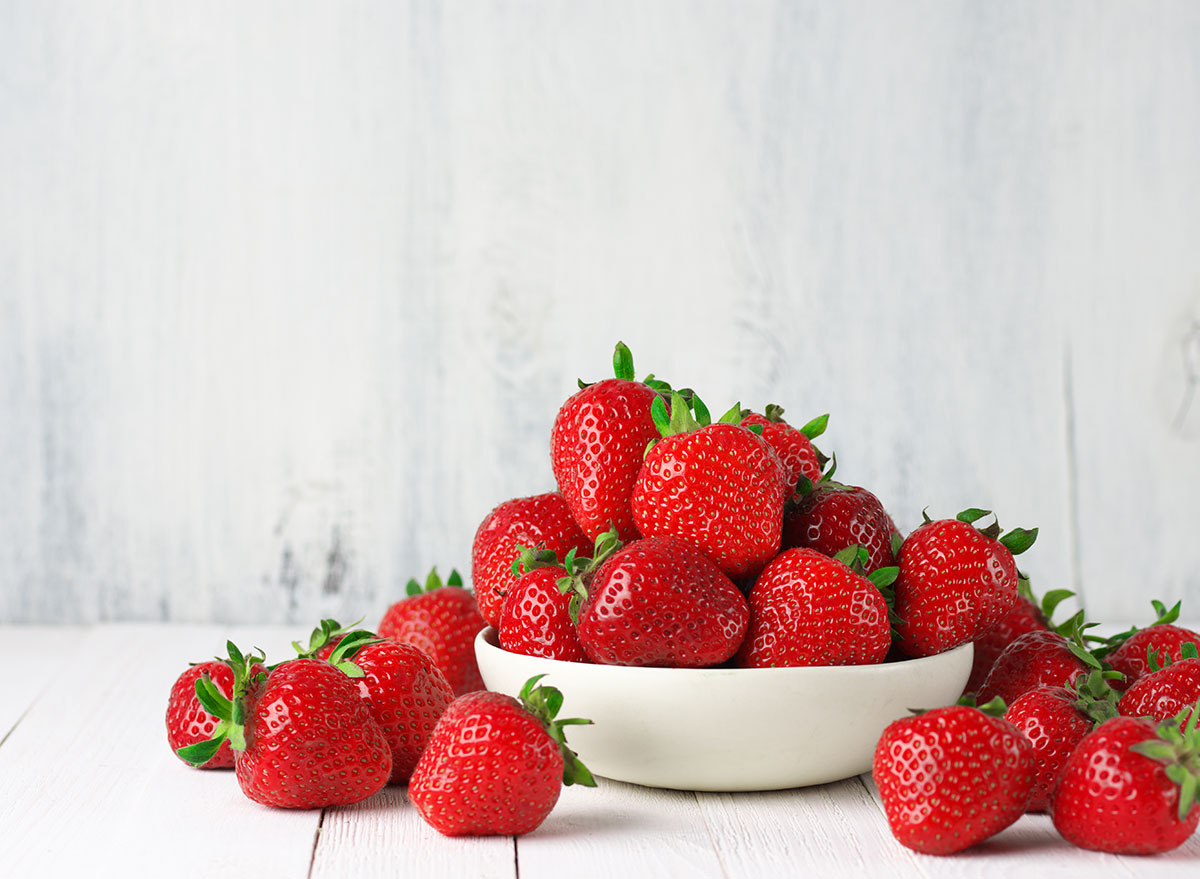 Though prices usually fall around this time of year, strawberries are another fruit packed with vitamin C that costs more than ever. In fact, they currently cost 21% more.6254a4d1642c605c54bf1cab17d50f1e
Coffee drinkers were able to enjoy cheaper cups the last few years as ground roast prices fell between 2013 and 2020. This trend reversed because of increased demand from the pandemic. Prices are currently up 2.2% from May of last year.
Related: One Surprising Effect Coffee Has on Your Hair, According to a Dermatologist
Like most other items, the price of spaghetti has fluctuated year over year, and this pasta is now more expensive than it was in 2020. Though a tad bit cheaper than it was in 2014 and 2015, spaghetti still costs about 6% more.
Don't want to empty your wallet? You can always make your own pasta at home using flour and eggs, neither of which are on this list! Here are 35+ recipes to try.
Read more:
Amanda McDonald
Amanda has a master's degree in journalism from Northwestern University and a bachelor's degree in digital journalism from Loyola University Chicago.
Read more about Amanda