5 Grocery Stores Upgrading Their Looks This Year
Which ones may look different during your next shopping trip?
Nowadays, both large and small-scale grocery stores have made significant changes in multiple ways, but it's not always easy keeping up with the latest revisions. Customers have had to adjust to price inflation, pandemic policies, and product shortages; so it stands to reason why many stores haven't looked the same since the pre-pandemic era.
Several modifications are underway at many popular retailers. From new store locations to increase sustainability efforts, these store enhancements could possibly be coming to a store near you. If names like Walmart, Dollar General, or Hy-Vee ring a bell, stay tuned to discover exactly what changes are in store this year.
Redesigned Walmart Stores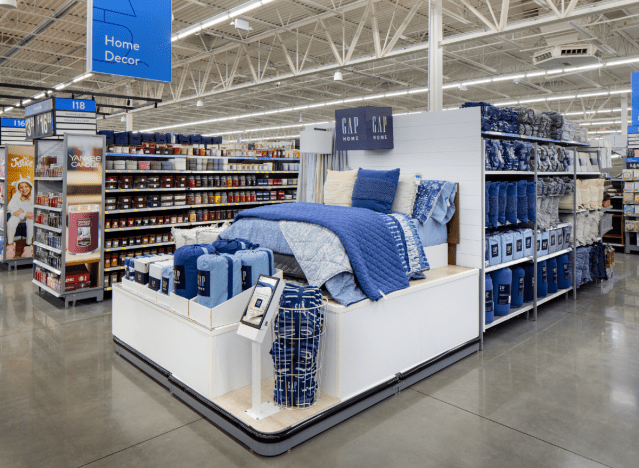 Those living near a corporate Walmart already have a sneak peek of the new visual offerings that the retailer plans to launch across its stores. Through a series of renovations, Walmart has redesigned many stores to become what they deem, "Interactive Stores that 'Wow."
The revamped store locations come with department displays for bedrooms, living rooms, and baby areas, along with QR codes and digital screens that are stationed throughout the store. Walmart's goal with the redesign is to make the customer experience more interactive and a "Time Well Spent."
Dollar General Expanding Locations & Health Options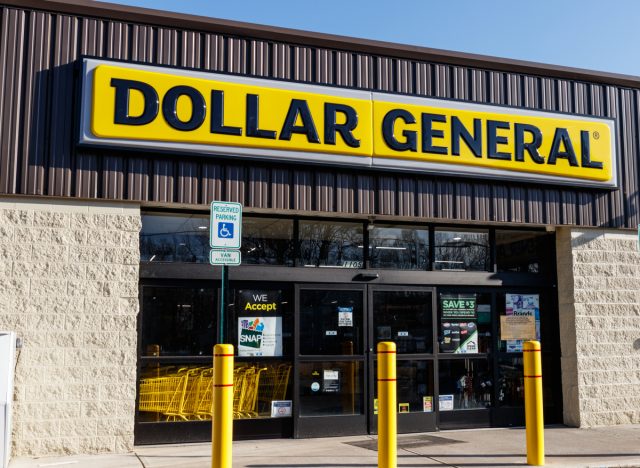 Dollar General's presence continues to grow across the country, thanks to the company's expansion efforts. With nearly 18,000 stores in 46 states, the convenience store brand is adding yet another state to its chain of stores. Late last year, the company revealed that Idaho will be getting its first-ever Dollar General store, making the Gem State the 47th state to have one. For now, it seems that Montana, Alaska, and Hawaii are the only states without The low-cost chain.
Store locations aren't the only thing expanding, however. Dollar General also wants to be known as a "health destination" for shoppers by increasing access to cough and cold, medical, and feminine hygiene products, along with adding fresh produce at 10,000 stores.
DoorDash starts express grocery delivery with Albertsons—Produce Blue Book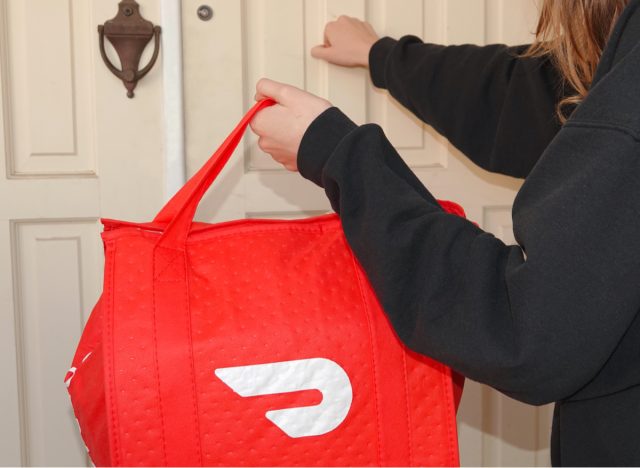 Albertsons is teaming up with the delivery service DoorDash to launch an express grocery delivery service- express meaning grocery delivered in under roughly 30 minutes! Shoppers are able to select anything from the 6,000 item inventory from Albertson and its banner stores, including Safeway, Jewel-Osco, and Acme.
Orders can be placed through the DoorDash app by searching for the "Rapid Grocery" feature. The service has already launched in 20 major cities, including Seattle, Denver, and Los Angeles.
Kroger's Fred Meyer Stores Launch Loop in Portland, Oregon Metro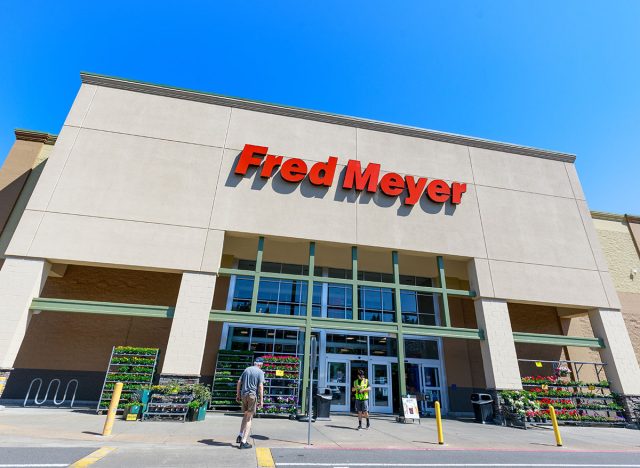 Kroger is amping up its sustainability efforts by offering products that are packaged in reusable containers. Fred Meyer stores—owned by Kroger—partnered with reuse platform Loop to provide an assortment of reusable containers for major brands like Clorox, Pantene, and Gerber.
Kroger mentioned in a news release that "After a customer uses the products, they can return the empty packaging to the Loop collection bin located at each participating store." From there, they say that Loop picks up those empty containers, which will be "cleaned, refilled, and made available for purchase by a new customer."
Hy-Vee Expands Store Locations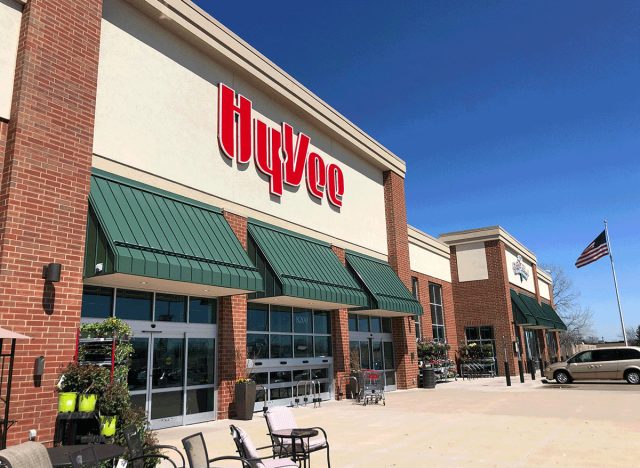 Springfield, Mo. was the latest location to experience a brand-new 93,000-square-foot Hy-Vee store of their own. With over 280 grocery stores spanning across the Midwest and the South, the grocery store chain shows no signs of slowing down.6254a4d1642c605c54bf1cab17d50f1e
The company recently announced its expansion in Kentucky, with plans for the state's first-ever Hy-Vee store to open in Louisville. This comes shortly after the brand announced opening its first store in Indiana in January, with a new location launching in Indianapolis.
For more, This is America's #1 Favorite Drink on Grocery Store Shelves.
Alex Perry
Alex Perry is a writer with Eat This, Not That! She graduated with a master's degree in broadcast journalism from Northwestern University, where she experienced all the amazing things Chicago has to offer.
Read more about Alex