This Could Be the Surprising Key to Losing Body Fat, New Study Says
Turns out, the mind-body connection can be a super-powerful thing.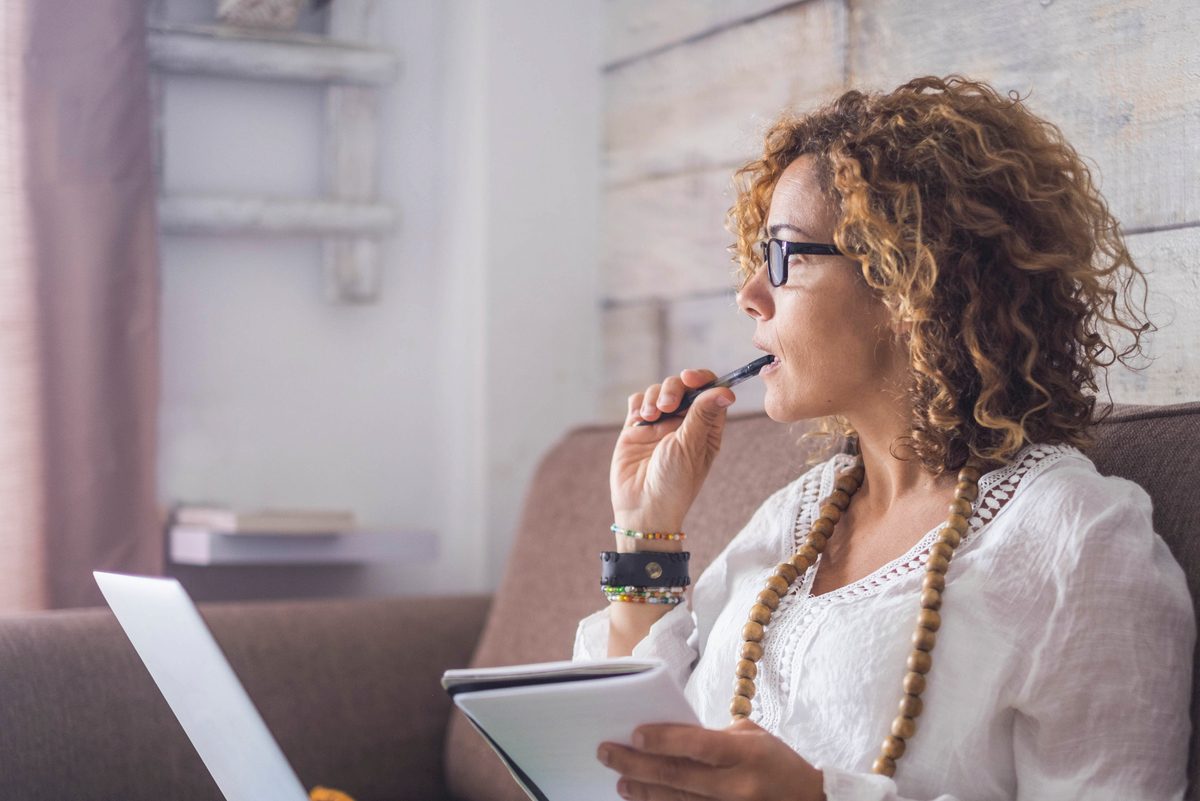 If you want to lose and keep off extra weight, then you might need to do more than eat well and exercise often. In fact, the surprising key to losing body fat may have more to do with your mental health and awareness.
According to a recent study published in Frontiers in Endocrinology, researchers discovered that emotional support and mindfulness have a significant impact on reducing instances of overeating.
While working with 42 adults who were primarily women with a body mass index (BMI) of 40 or more (six of whom had undergone obesity surgery), researchers made it a priority to ensure that participants felt safe, supported, and free to express themselves over the course of a 10-week period of trying to lose weight.
"We wanted to teach and make the patients aware of the connection between weight and mental health," Trine Tetlie Eik-Nes, an associate professor at the Norwegian University of Science and Technology's Department of Neuromedicine and Movement Science, who led the study, explained in a statement. "The goal was for them to become more aware of the challenges they faced in everyday life and what strategies could help."
Related: Don't forget to sign up for our newsletter for more of the latest health and food news!6254a4d1642c605c54bf1cab17d50f1e
As a result, "participants were able to identify what it was about their mindsets and lifestyles that were triggering overeating," Eik-Nes said. "Patients experienced a nearly 30 percent reduction in the number of overeating episodes and a significant improvement in their emotional issues, like inner turmoil, anxiety, depression, and irritability. In addition, the patients reported that they felt far less restricted in their social activities."
Keith-Thomas Ayoob, EdD, RD, FAND, Associate Clinical Professor Emeritus, Department of Pediatrics at the Albert Einstein College of Medicine, tells Eat This, Not That! of the findings: "Emotional support can be incredibly helpful for losing weight but especially for keeping it off."
For those who would like to become more mindful of their own situations when it comes to eating and weight loss, Dr. Ayoob says, "Assess your own eating environment. Not just at home, but exactly how you engage in eating during the day and week. You can't know where to go or how to change until you know what your eating style is right now. Then look at what you would be willing to change."
Dr. Ayoob also suggests "keeping a 'food-emotion' log to get a sense of what may be triggering overeating episodes or eating past the point of reasonable fullness."
However, Morgyn Clair, MS, RDN, registered dietitian and author at Fit Healthy Momma, notes that while "the first step is to identify where the [psychological barriers to weight loss] might be occurring," not everyone will be able to identify these barriers on their own." In that case, they "may require the assistance of a professional like a mental health therapist or dietitian."
To find out more about how your eating habits and mental health are connected, be sure to read Popular Foods That Are Supporting Your Mental Health, Says Expert.
Desirée O
Desirée O is a freelance writer who covers lifestyle, food, and nutrition news among other topics.
Read more about Desirée