The #1 Most Popular Hot Sauce in America, According to New Data
A recent study based on Instacart sales revealed a new favorite hot sauce in the country.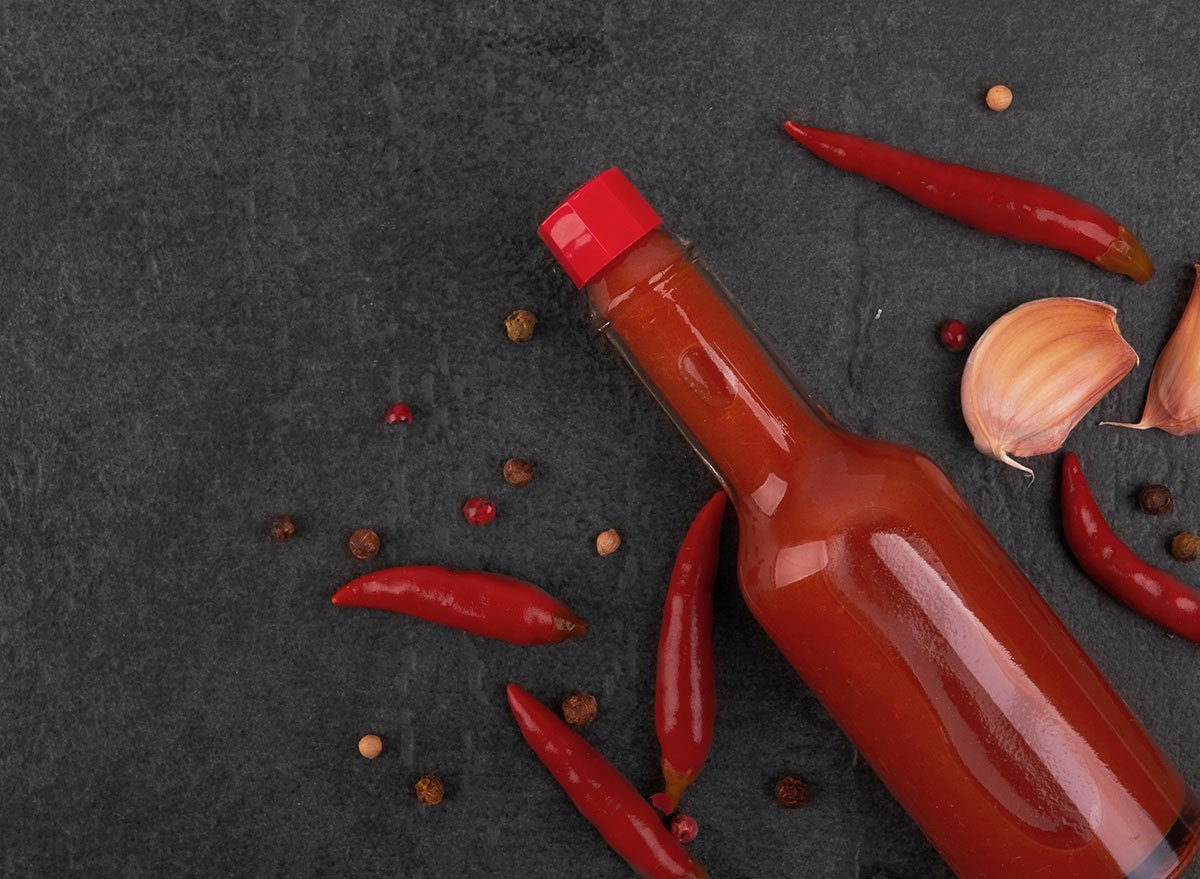 Here's a fact that Instacart uncovered after an analysis of their hot sauce sales from last year: Most like it spicy. According to a survey conducted on the platform, 74% of Americans eat hot sauce with their food. Also, people are not switching to a different brand all that often, as 67% of respondents said they were passionate about their favorite hot sauce brand. Still, despite strong brand loyalty, most (83%) are willing to try a new brand.
But which hot sauce brand is the most popular right now?
Using purchase data on the platform between December 2020 and November 2021, Instacart determined the ten most popular hot sauces and narrowed it down to which states are buying them most. In a surprising upset, the third most popular hot sauce from last year's poll grabbed the #1 spot in the U.S. and became the hot sauce of choice in 31 states.
Read on to find out which hot sauce took the top title. And for more, don't miss a sneak-peek into 6 Things You'll See at Costco This Year.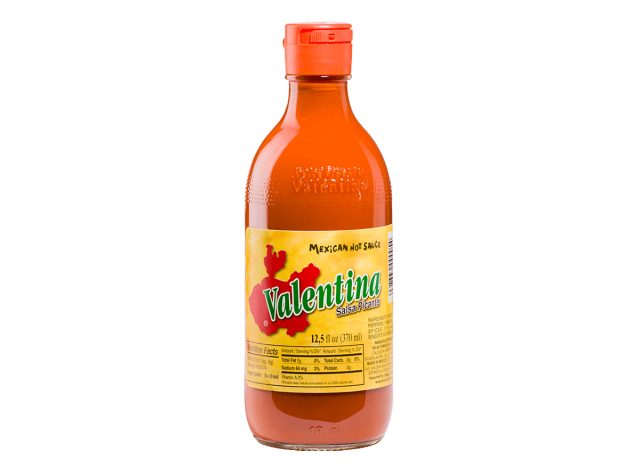 This brand is made in Guadalajara, Mexico and fans praise it for its smooth flavor and mild spice. One reviewer on Amazon wrote, "Robust chili flavor, followed by a warm smoky mouth hug. It was… pleasant. I had more. Then I poured some onto my hand, and had it straight. I glanced, eyes wide, across the table to the Mrs and said "damn. I just found my favorite hot sauce."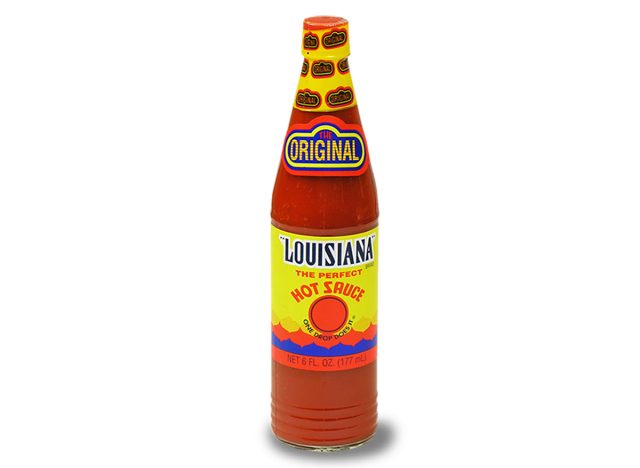 Louisiana is a classic hot sauce in the vein of Tabasco that is made in, you guessed it, Louisiana. A fan on Amazon stated, "For me, nothing's better than Louisiana original hot sauce. Great flavor – not hot just for the sake of being hot. This is GOOD hot sauce." It's made with aged peppers, distilled vinegar, and salt.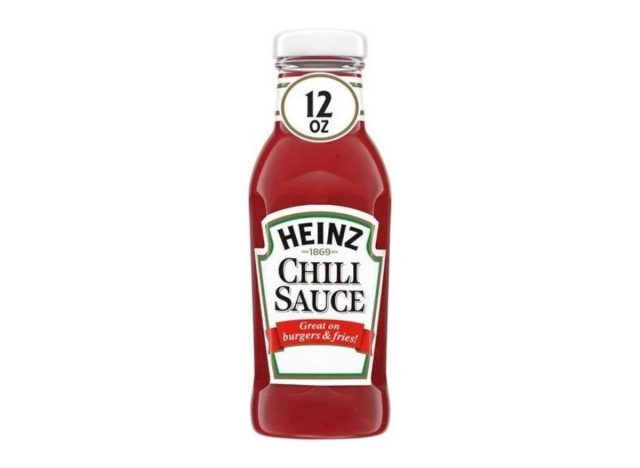 Heinz Chili Sauce is more like a spiced-up ketchup than a true hot sauce. Reviews say this sauce is perfect mixed into burgers or meatloaf before cooking or spiked with some horseradish for a quick cocktail sauce.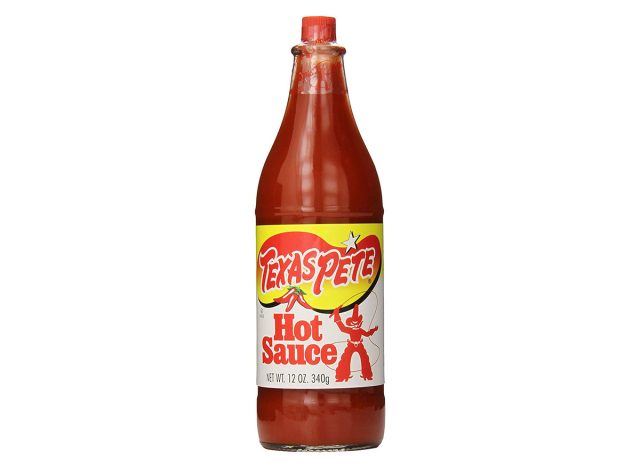 6254a4d1642c605c54bf1cab17d50f1e
Texas Pete is a medium spicy sauce with a smooth flavor.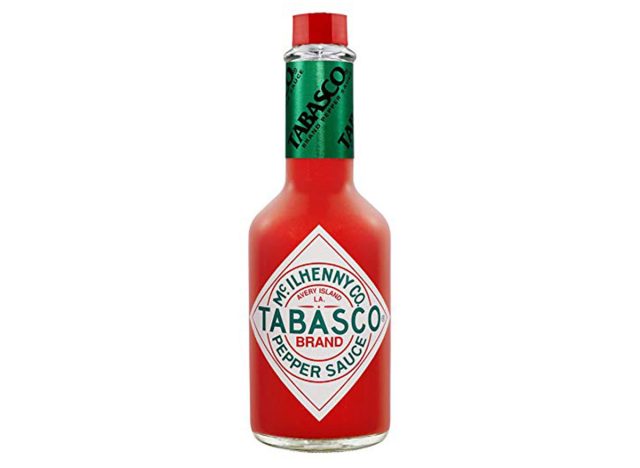 Tabasco needs no introduction. It skews on the hotter side of medium; it's made with just aged peppers, vinegar, and salt, and aged in oak barrels in Louisiana. It has a clean flavor that adds a touch of spice to anything.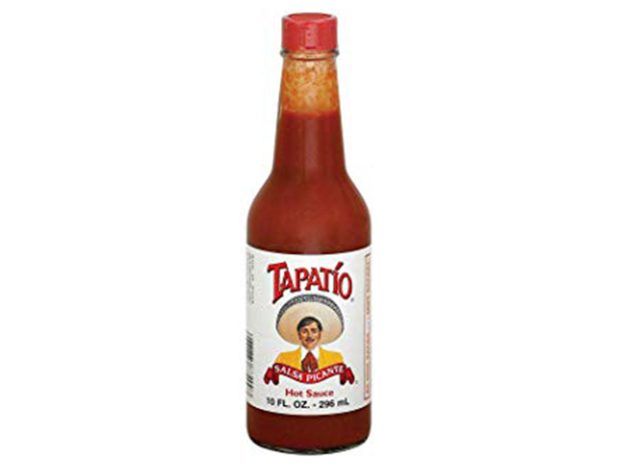 Tapatio is another medium heat sauce made with red peppers, vinegar, garlic, spices, xanthan gum, acetic acid, and sodium benzoate. Fun fact: Tapatio signifies a person originating from Guadalajara, a city in the heart of Mexico.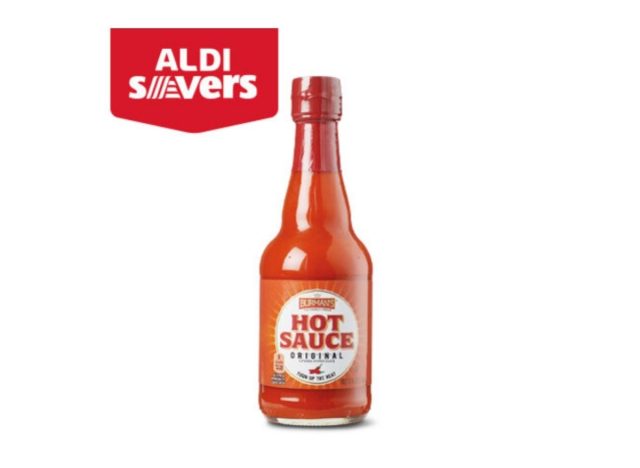 Burman's hot sauce is an Aldi product that fans are reportedly wild about. This hot sauce bottle is remarkably similar to Frank's Red Hot. And word is that they taste almost indistinguishable. The difference? Burman's is much cheaper.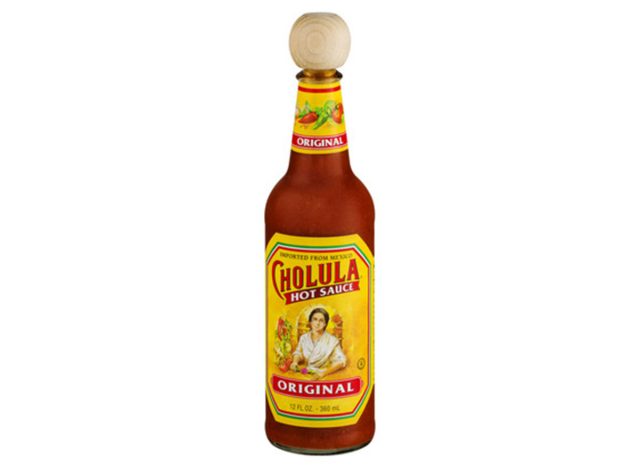 Original Cholula is a classic medium-style hot sauce. Fans love Cholula for its tangy flavor and low heat level. Last year, Cholula was the best-selling hot sauce through Instacart.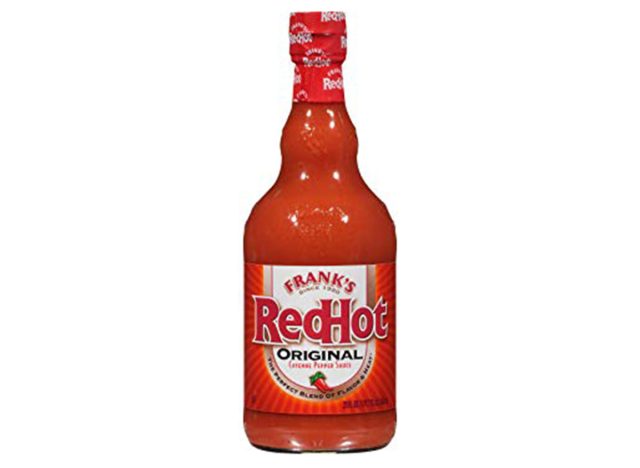 Frank's is synonymous with Buffalo wings and it's the #2 hot sauce in America. In 1964, the Anchor Bar & Grill decided to toss deep-fried chicken wings in butter spiked Frank's Red Hot and the rest was delicious history. Frank's is the top seller in 14 states mainly in the Midwest and Northeast.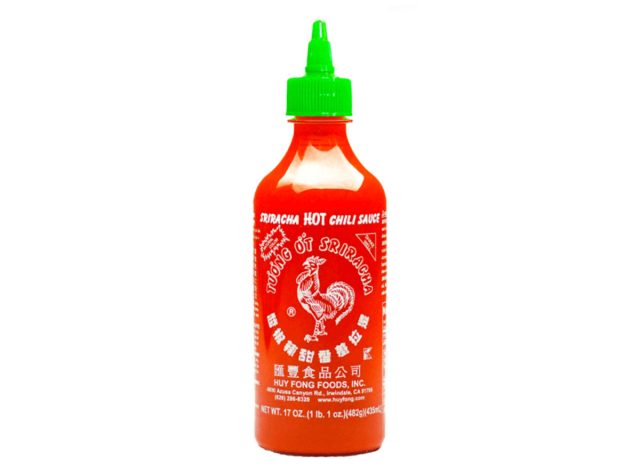 The new #1 hot sauce in America, according to Instacart sales, is Huy Fong Sriracha. Sriracha is different from just about every other hot sauce on this list because it contains sugar and is garlic forward.
According to Taste of Home, the sugar content is equivalent to ketchup. The sugar mellows out the heat and the garlic gives it great flavor. Sriracha is the top hot sauce in 31 states, completely dominating the west. So if it seems like the iconic red rooster is everywhere these days, it's because it is.
For more, check out 20 Ways Sriracha is Taking Over the World and don't miss 22 Meals to Melt Belly Fat in 2022.