Over 60? These Are the Best Supplements for Your Workout Routine
From vitamin D to curcumin, these easy additions can have you feeling stronger and healthier in no time.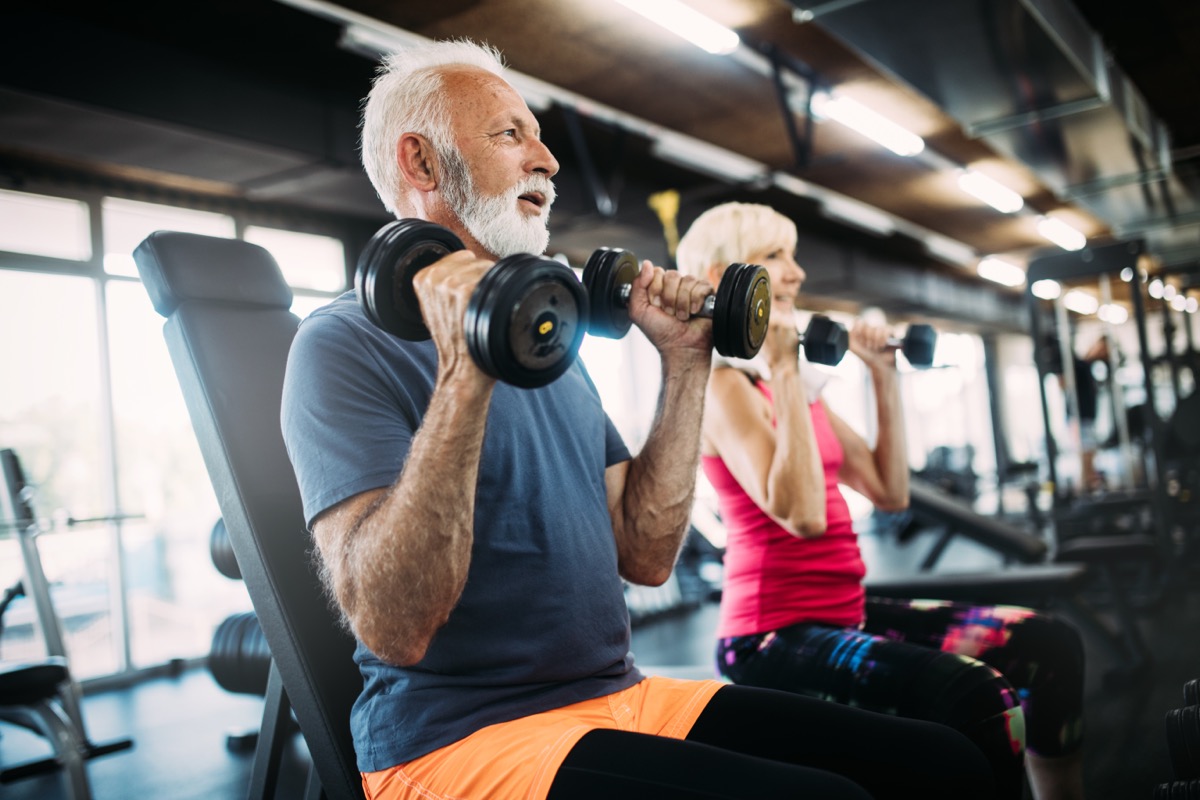 There are plenty of things to love about getting older, from those cherished bonds you can only achieve through decades of friendship to the confidence that comes from a life well-lived. However, not everything about the aging process is quite so rosy. For many active adults, working out becomes a more difficult endeavor as you age—and a potentially perilous one, at that.
That said, adding the right supplements to help bolster your workout routine can have you feeling stronger, healthier, and ready to take on the world. Read on to discover which supplements nutritionists and personal trainers recommend if you're working out over age 60. And for great additions to your workout routine, check out the Best Supplements To Buy at Costco, Say Experts.
L-Carnitine
If you want to keep your energy levels high throughout your workout, try adding some L-carnitine, an amino acid, to your regular supplement routine.
"L-Carnitine is one of my favorite energizing, lean body supplements," says Marie Ruggles, MS, RD, CN, CDE, author of Optimize Your Immune System: Create Health & Resilience with a Kitchen Pharmacy. Ruggles notes that people tend to make less of L-Carnitine naturally as they age, but supplementation can help.
Protein shakes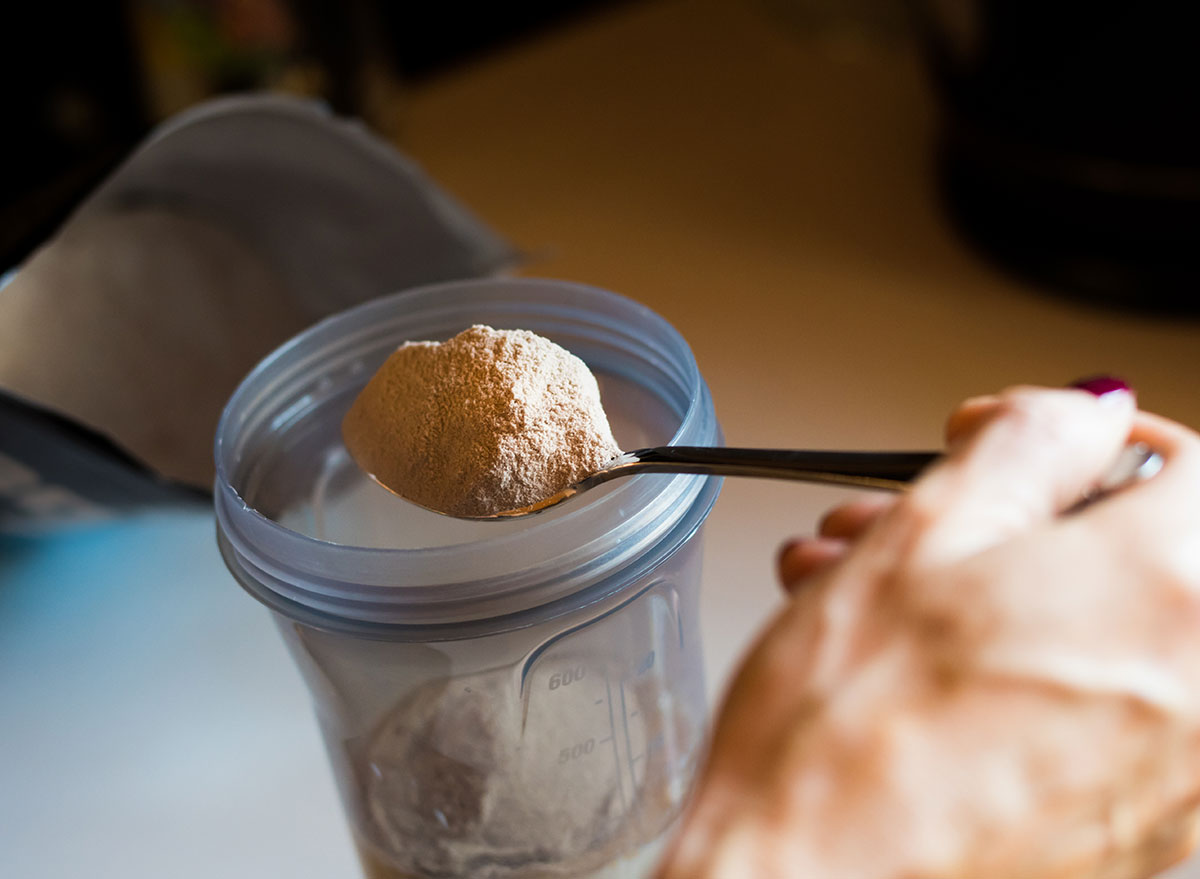 Yes, protein shakes are still a great way to boost your exercise routine when you're over the age of 60.
"Protein supplementation has been shown to help prevent the loss of muscle mass in aging individuals, inhibit fat gain, and reduce risk factors for cardiovascular disease," says personal trainer Emily Servante, trainer education manager at Ultimate Performance. "Maintaining muscle mass is known to be of benefit and reduces 'all-cause mortality' in those over 60. Protein supplementation has also been shown to maintain levels of IGF-1, which helps maintain bone density, reducing the risk of fractures and decreasing recovery time after injury."
Vitamin D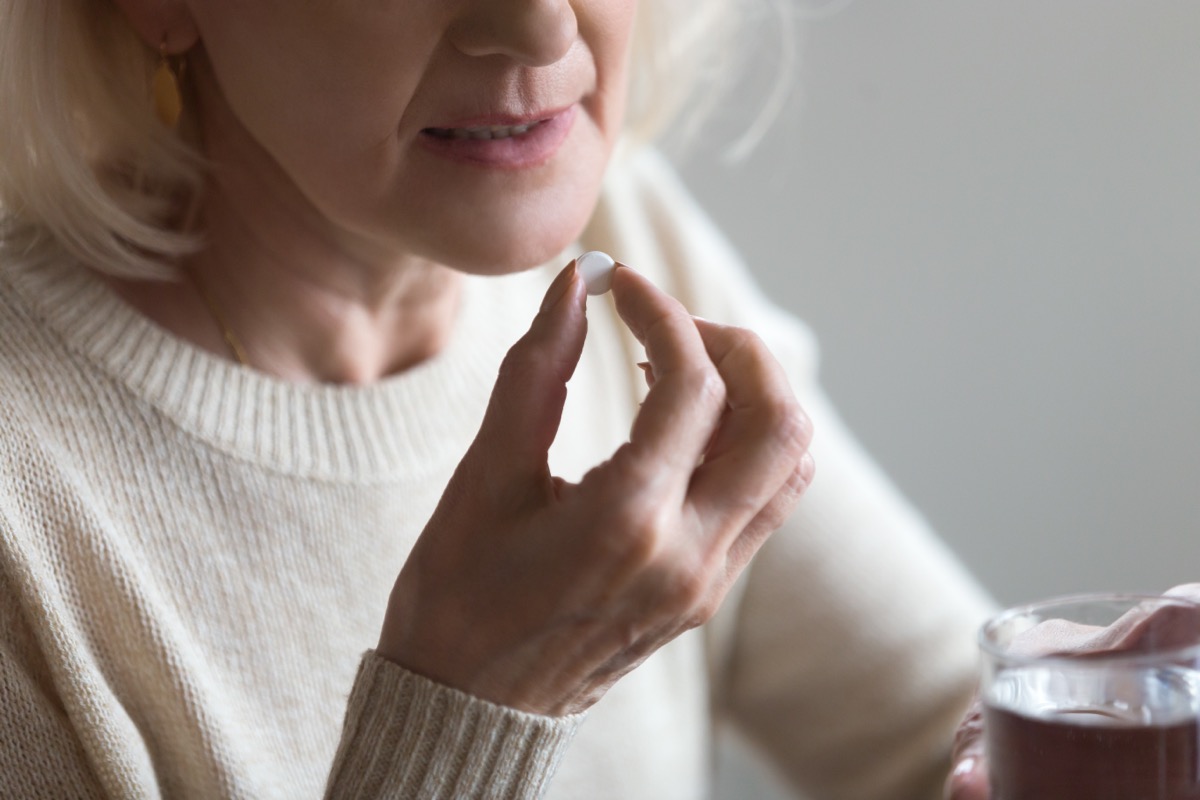 Vitamin D has been a hot topic amid the COVID pandemic, and it's also a great addition to any over-60 supplement routine for improving workouts.6254a4d1642c605c54bf1cab17d50f1e
"Vitamin D supplementation is associated with a broad spectrum of benefits, especially so in the aging and elderly," says Servante. "Benefits range from boosted immune health, reduced systemic inflammation (protection from COVID), bone strength, to reduced change of metabolic diseases and even mental benefits like improved mood and cognition."
"At recommended doses of between 1000 to 5000 iu per day, you should receive some or all of these benefits," Servante adds.
Related: For more healthy living news delivered to your inbox, sign up for our newsletter!
Curcumin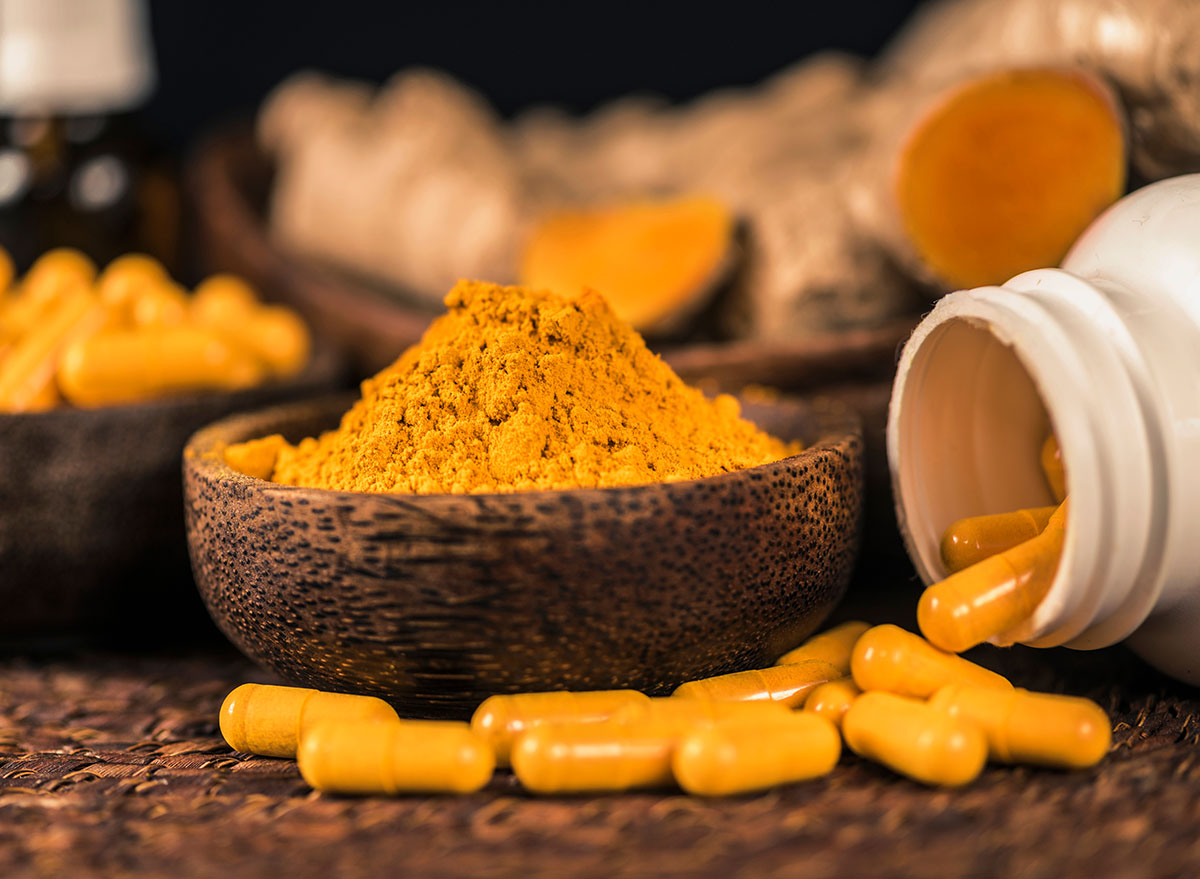 If you want to help relieve pain and inflammation in your joints post-workout, try making curcumin part of your regular routine.
"Among dozens of reported benefits, the most important are greatly reduced inflammation, improved cognitive ability, improved cardiovascular health, and reduced risk and aggressiveness of certain cancers," says Servante. "There is also substantial evidence of benefits in rheumatoid arthritis patients." To achieve these benefits, you need to take a supplement that contains a bioavailable form of curcumin, Servante adds.
Omega-3s
Adding some omega-3 supplements to your workout regimen can make all the difference in terms of inflammation and whole-body health.
"DHA and EPA, which are obtained most readily from concentrated fish oil supplements, have a wide range of health benefits," says Servante. "DHA has a direct effect on GPR120 receptors that directly reduces inflammation and increases insulin sensitivity. When combined, EPA and DHA have beneficial effects on lipid profiles including cholesterol. Omega-3 supplements also have heart health benefits and reduce your risk of stroke."
Creatine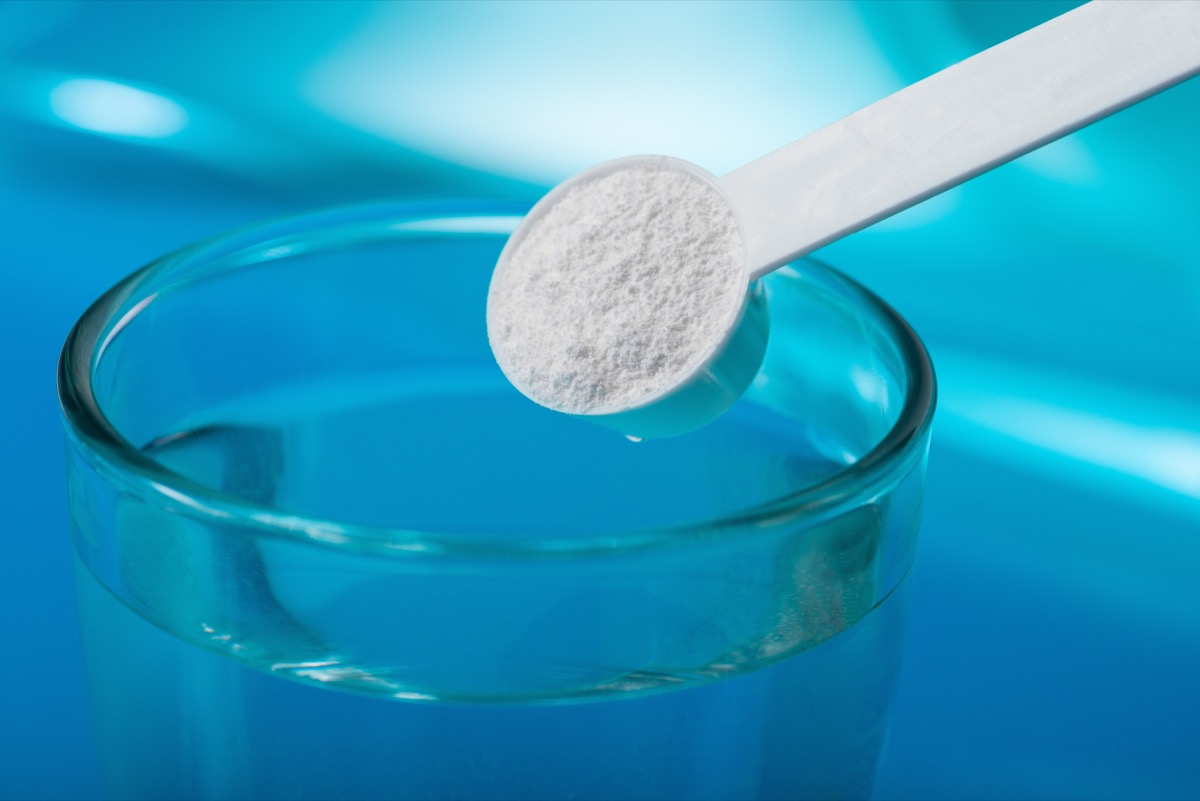 While many people lose muscle mass as they age, creatine supplementation may be helpful to keep your active body strong. The claims surrounding the sports supplement as being unsafe or causing side effects have been aplenty, but none are supported by science.
"Creatine is a supplement that can aid muscle mass maintenance and growth," says personal trainer Jody Braverman, NASM-CPT, NASM-FNS, PN1, founder of TrimTactics.com. "The International Society of Sports Nutrition reported on a meta-analysis showing that creatine supplementation in elderly study participants saw greater muscle growth and strength after 12.6 weeks of strength training."
Read this next:
16 Supplements That Are a Waste of Money, Say Experts

Health Habits You Should Never Do After Age 60, According to Doctors




Major Health Secrets After 60, Say Experts
Sarah Crow
Sarah Crow is a senior editor at Eat This, Not That!, where she focuses on celebrity news and health coverage.
Read more about Sarah