This Popular Juice May Cut Inflammation, Science Says
If you like pina colada... well, check out the bevy of benefits from its main ingredient.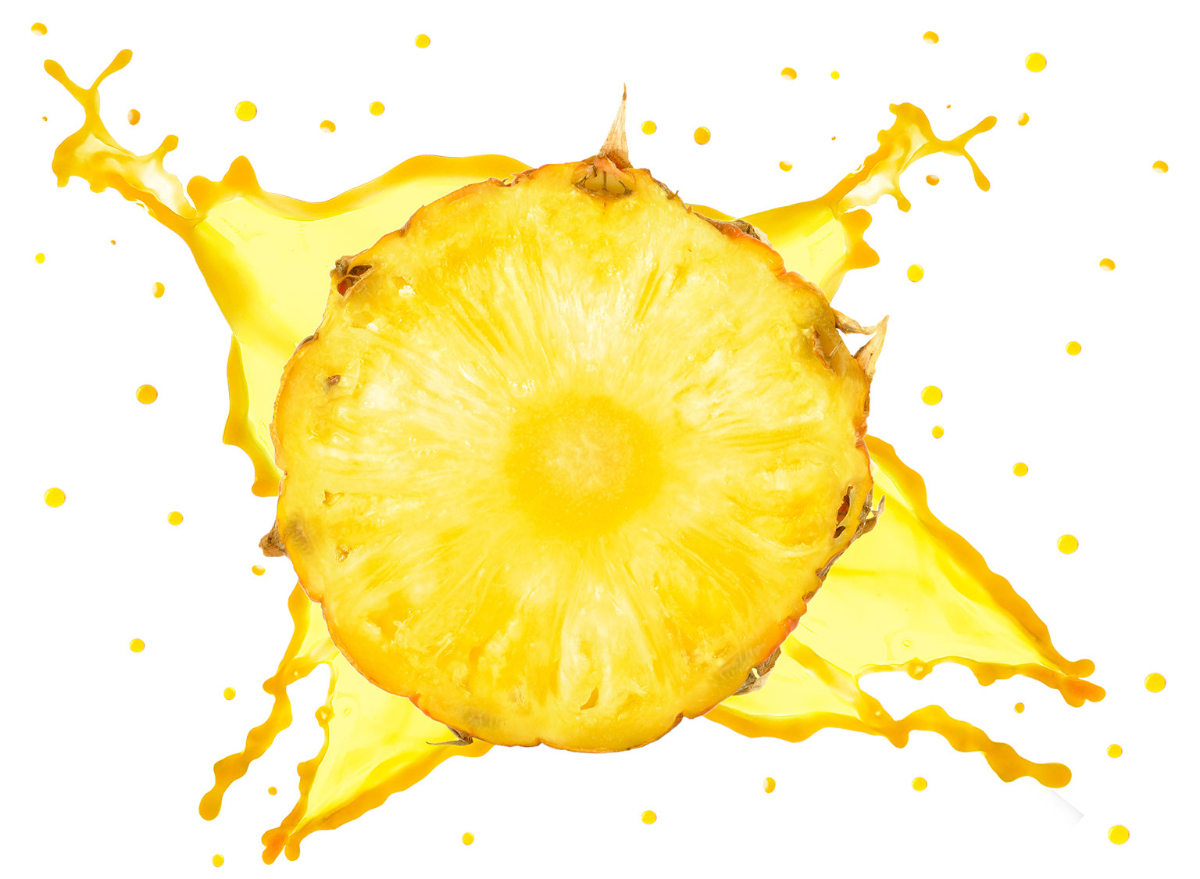 If you love learning that a food you already enjoy actually delivers health benefits, here's another one to add to your grocery list. A registered dietitian is serving up insights on how one particular (and delicious) juice may support your immunity, fight cancer, and slash your body's inflammation levels. Check out which juice you may want to add to your day.
Good news: we're not talking about a bitter health drink, like amla juice; or even a pungent pick, like celery juice. The juice one dietitian says is powerful in fighting inflammation is actually pineapple juice.
Alina Petre, MS, RD, shared via Healthline that pineapple juice not only packs a burst of great flavor, but, based on current research, some experts believe it offers a host of health benefits… including combating inflammation that can lead to pain or serious illness.
Keep reading to see how adding pineapple juice to your diet may support your health. Also, check out One Major Side Effect of Taking Your Medication With Coffee, New Study Says.
How pineapple juice may fight inflammation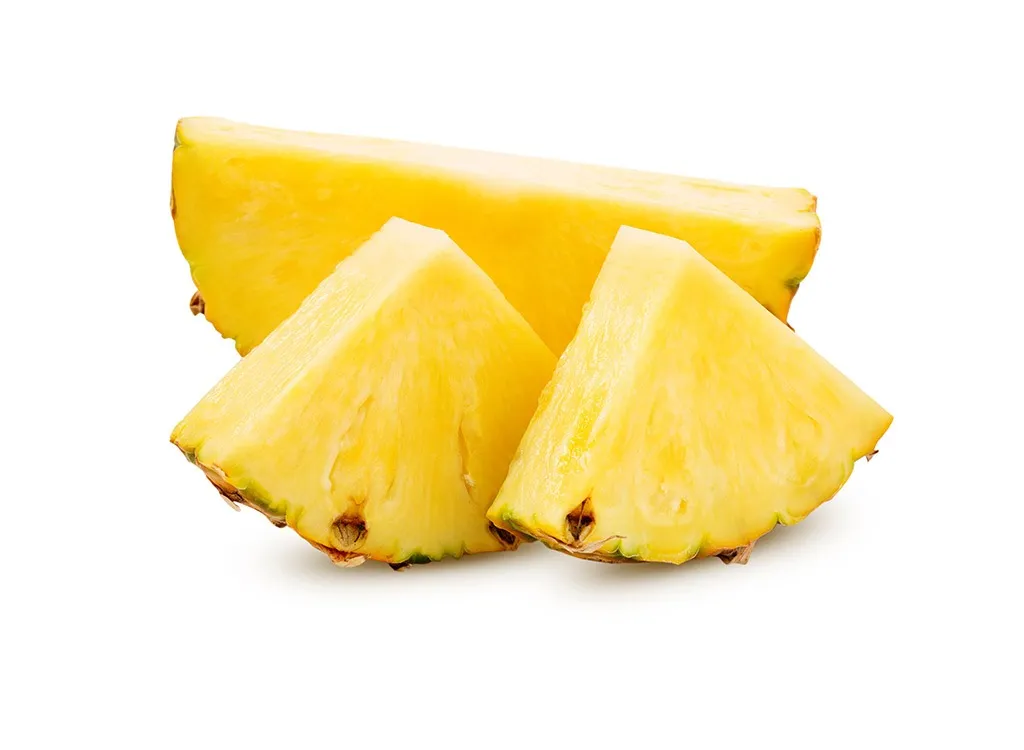 Petre explained that the pineapple itself contains digestive enzymes called "bromelain." In studies, bromelain has been shown to offer defense against multiple health issues related to inflammation. Some researchers have even found that the compound may be as effective as non-steroidal anti-inflammatory drugs, minus side effects.
Petre points out that bromelain supplements contain more consequential amounts of these enzymes—but, getting more of it from pineapple may be a treat for your diet.
Petre says bromelain is sometimes used in the healthcare setting to treat serious burns, as well as inflammation caused by trauma, wounds, or surgery.
Bromelain has also been shown to suppresses cancer growth in several parts of the body, including the skin, breasts, colon, and other parts of the gastrointestinal tract.
Bromelain boosts the body's ability to fight illness.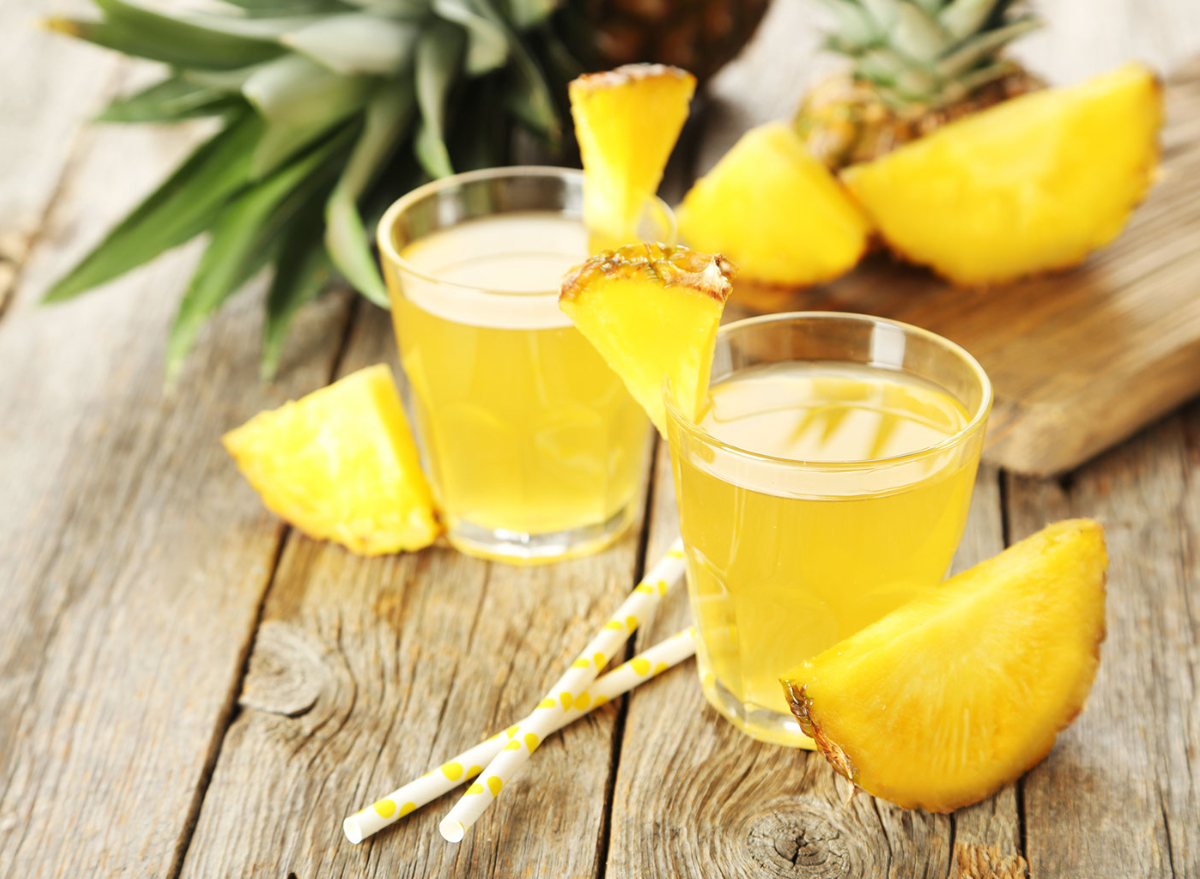 Research has shown one way bromelain works is that it seems to stimulate the production of white blood cells that help the body respond effectively to unwanted factors—including the growth of the cancer cells previously mentioned.
Pineapple juice pours on other benefits, too.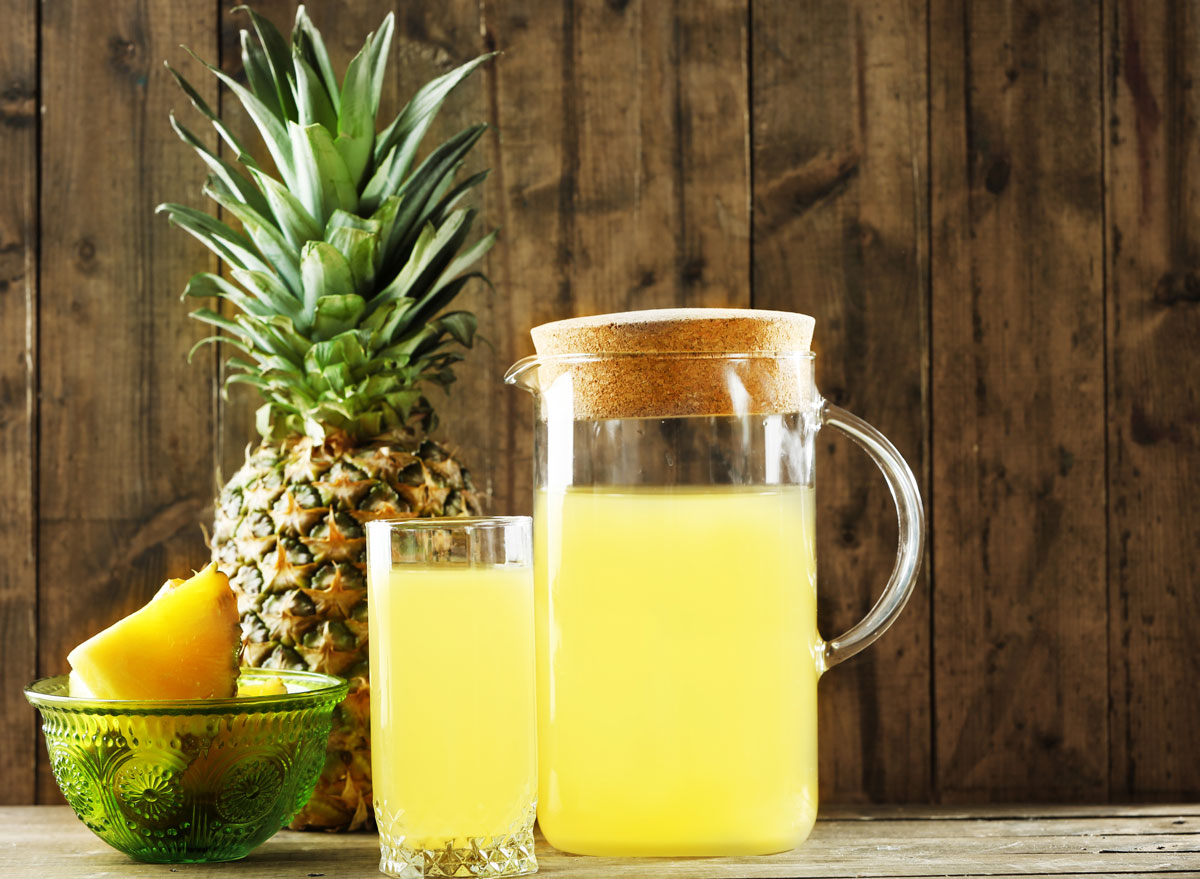 With its bromelain content, Petre says pineapple juice may also aid digestion, help protect you against viruses and respiratory infections, reduce blood pressure, and prevent blood clots.6254a4d1642c605c54bf1cab17d50f1e
Wisdom for working pineapple juice into your diet…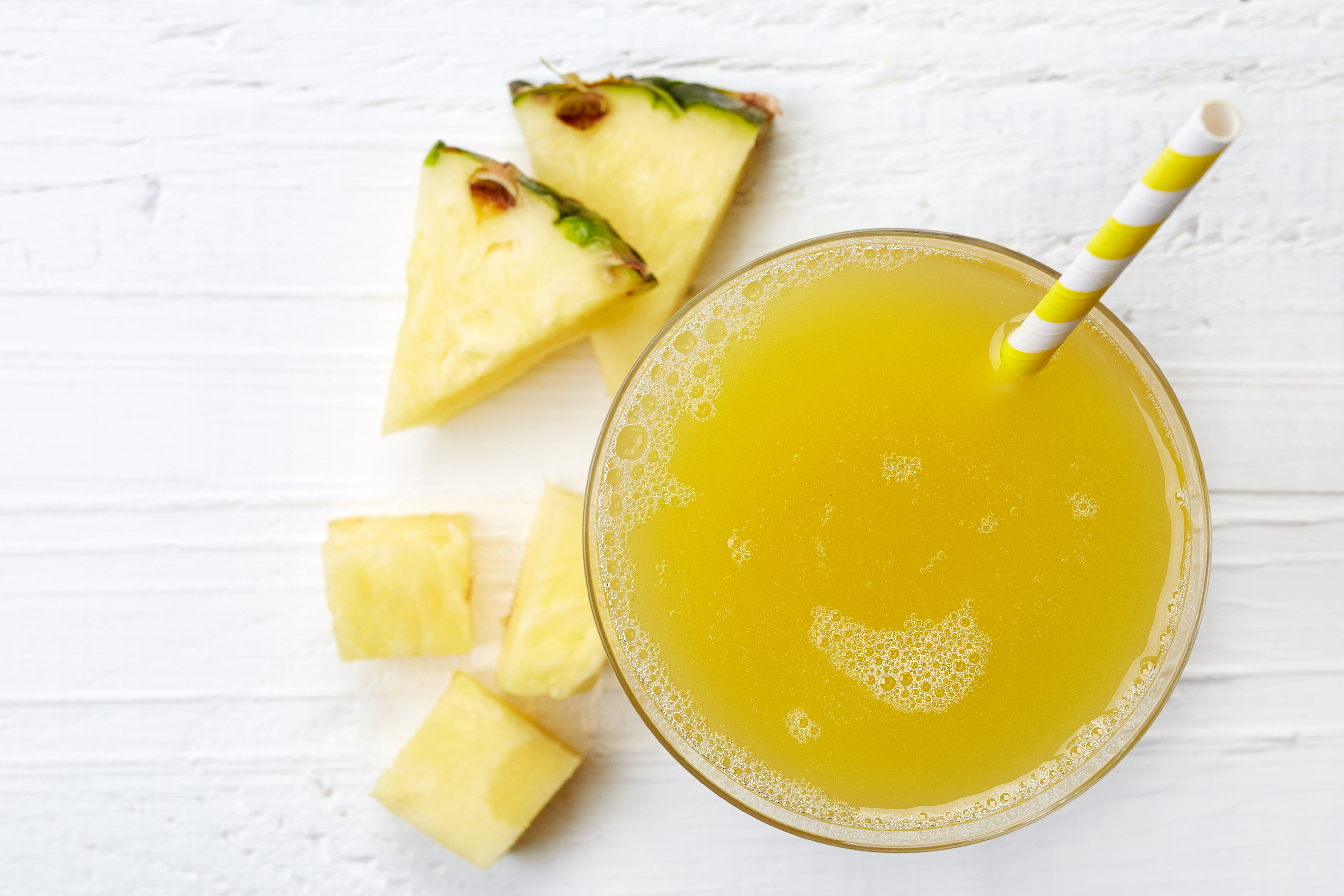 As with any juice, the more natural, the better. If you don't have a juicer to get the freshest, most natural pineapple juice possible, be sure to read the label in the grocery store. You'll want to avoid buying pineapple juice with any added sugar or artificial ingredients.
When you pour your glass, the amount is key. "I would recommend limiting to juice to eight ounces per day, due to the high calorie content," Margie Wesdock, RD, LDN, CDCES, a clinical dietitian at Johns Hopkins Bayview Medical Center, tells Eat This, Not That!
Healthy little additions to your diet can go a long way! Looking for more ways to work the powerful pineapple into your diet? Check out this recipe for Greek Yogurt With Pineapple, Kiwi, Mango, and Ginger Syrup.
Sign up for the Eat This, Not That! newsletter, and keep reading:
Krissy Gasbarre
Krissy is a senior news editor at Eat This, Not That!, managing morning and weekend news related to nutrition, wellness, restaurants and groceries (with a focus on beverages), and more.
Read more about Krissy