This Popular Breakfast Significantly Lowers Inflammation, Says New Study
The most important meal of the day just got even better.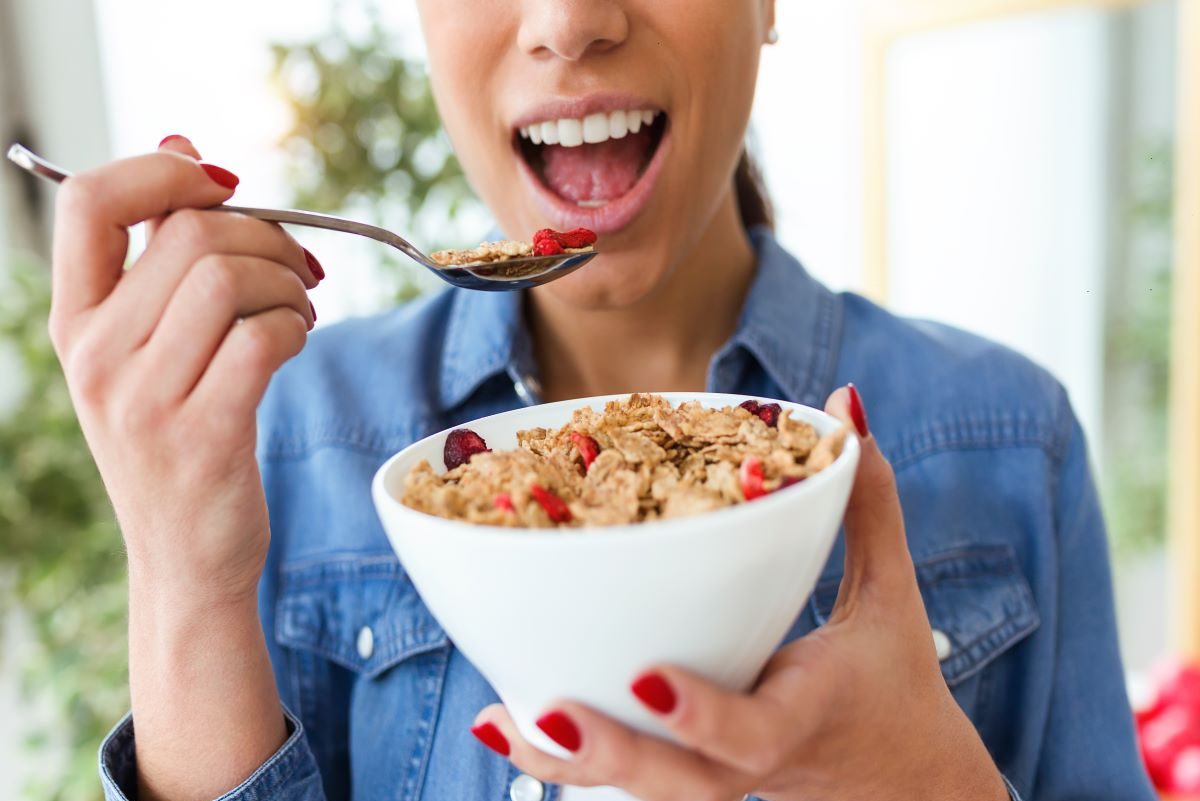 Eating breakfast can have many benefits such as keeping your brain sharp, helping with joint pain, and even potentially helping you live longer. There are also many types of breakfast to choose from, with each food item bringing something different to the table. Eggs and bacon, smoothies, and even pancakes can help provide various nutrients and health benefits.
If you're struggling with inflammation, or are worried about chronic inflammation, there are ways to prevent or treat it. Some of those methods include watching what you eat or eating particular foods to help lower the inflammation. According to a new study done by the Columbia University's Mailman School of Public Health, cereal fiber is a popular breakfast food that can help lower inflammation.
For this study, researchers evaluated whether dietary fiber intake was associated with a decrease in inflammation in older adults and if the fiber was inversely related to cardiovascular disease. The results showed that total fiber, specifically cereal fiber, was consistently associated with lower inflammation and lower cardiovascular disease (CVD).6254a4d1642c605c54bf1cab17d50f1e
Data was taken from a Cardiovascular Health Study from 1989 to 1990, where a study group of 4,125 elderly individuals had detailed data on dietary intake, inflammation, and incidences of CVD. The research confirmed the relationship between dietary fiber and CVD, and also extended the relationship to include the source of the fiber as well as the association of fiber with multiple inflammatory markers. It also tested to see if there were effects of inflammation in the relationship between dietary fiber and CVD.
A food frequency questionnaire was then given to the former participants enrolled in health study who originally did not have CVD during the beginning of the process, but had follow-up visits for development of CVD through June 2015. Blood samples were also assessed for markers of inflammation. The study showed that higher intakes of dietary fiber were associated with lower CVD risk, therefore causing the researchers to believe that higher fiber intake reduces inflammation, therefore leading to lower CVD risk.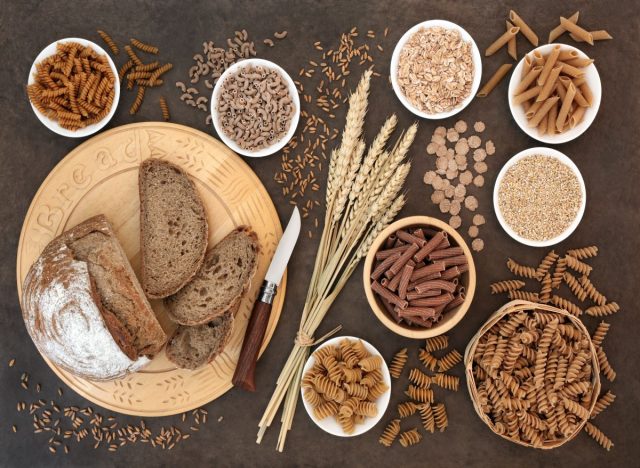 These findings further concluded that cereal fiber was the only fiber associated with lower inflammation, not fruit or vegetable fiber.
According to Harvard Medical School, cereal fiber can be found in bran– the hard outer layer of whole cereal grains such as oats, wheat, rice, and corn. However, if you don't want to limit your breakfast to just bran cereal, you can actually find cereal fiber in whole wheat bread, whole-wheat pasta, brown rice, seeds, barley, and other whole grains.
For more healthy tips to wake up to, here are the Best Breakfast Habits to Lower Inflammation.
Kayla Garritano
Kayla Garritano graduated from Hofstra University, where she majored in Journalism and double minored in Marketing and Creative Writing.
Read more about Kayla